Blair Camera Co.
Reversible Back Camera
5 x 7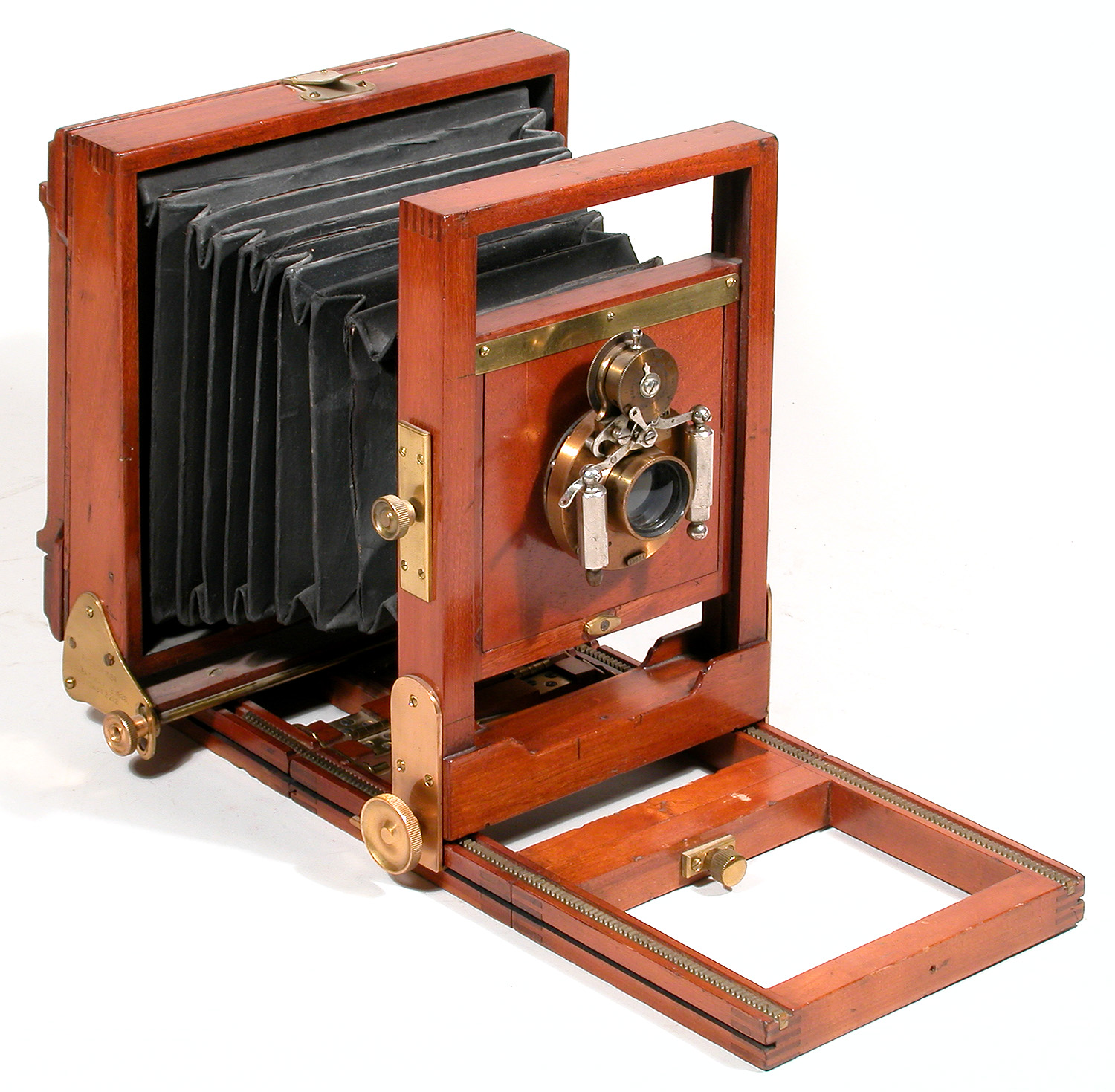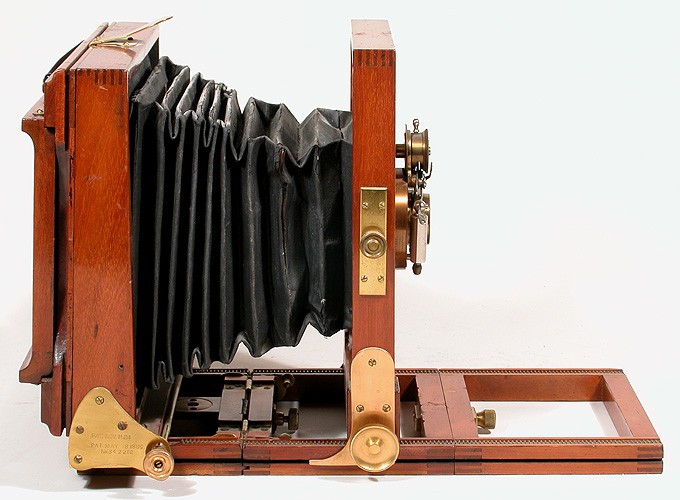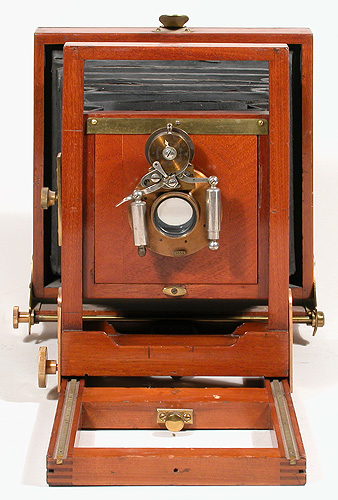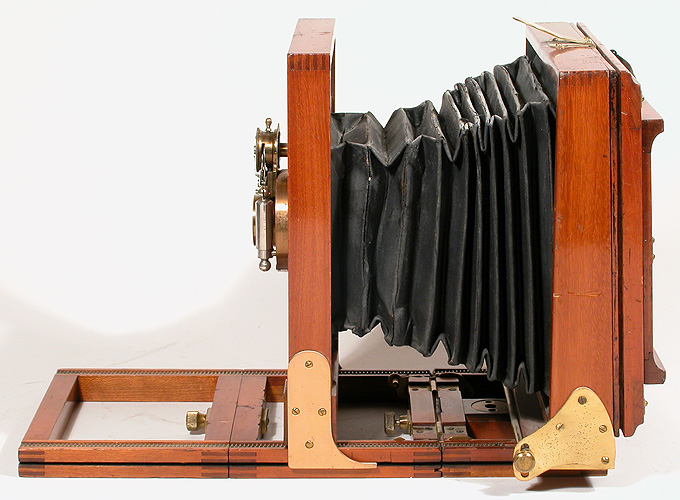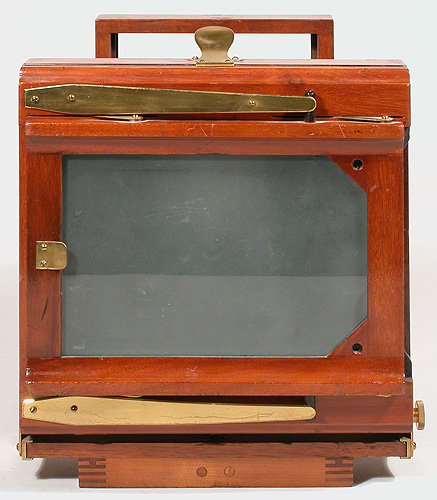 6½ x 8½"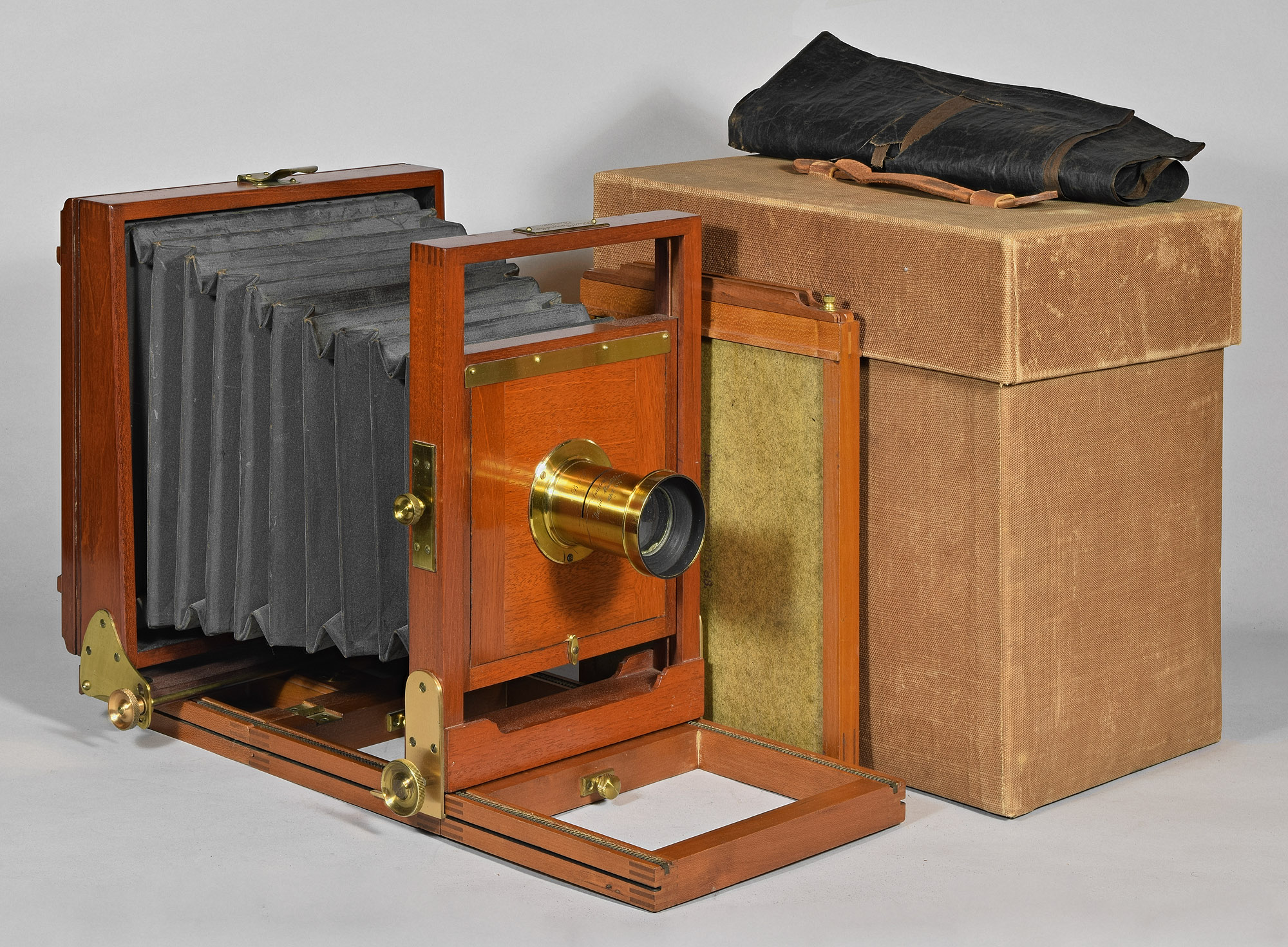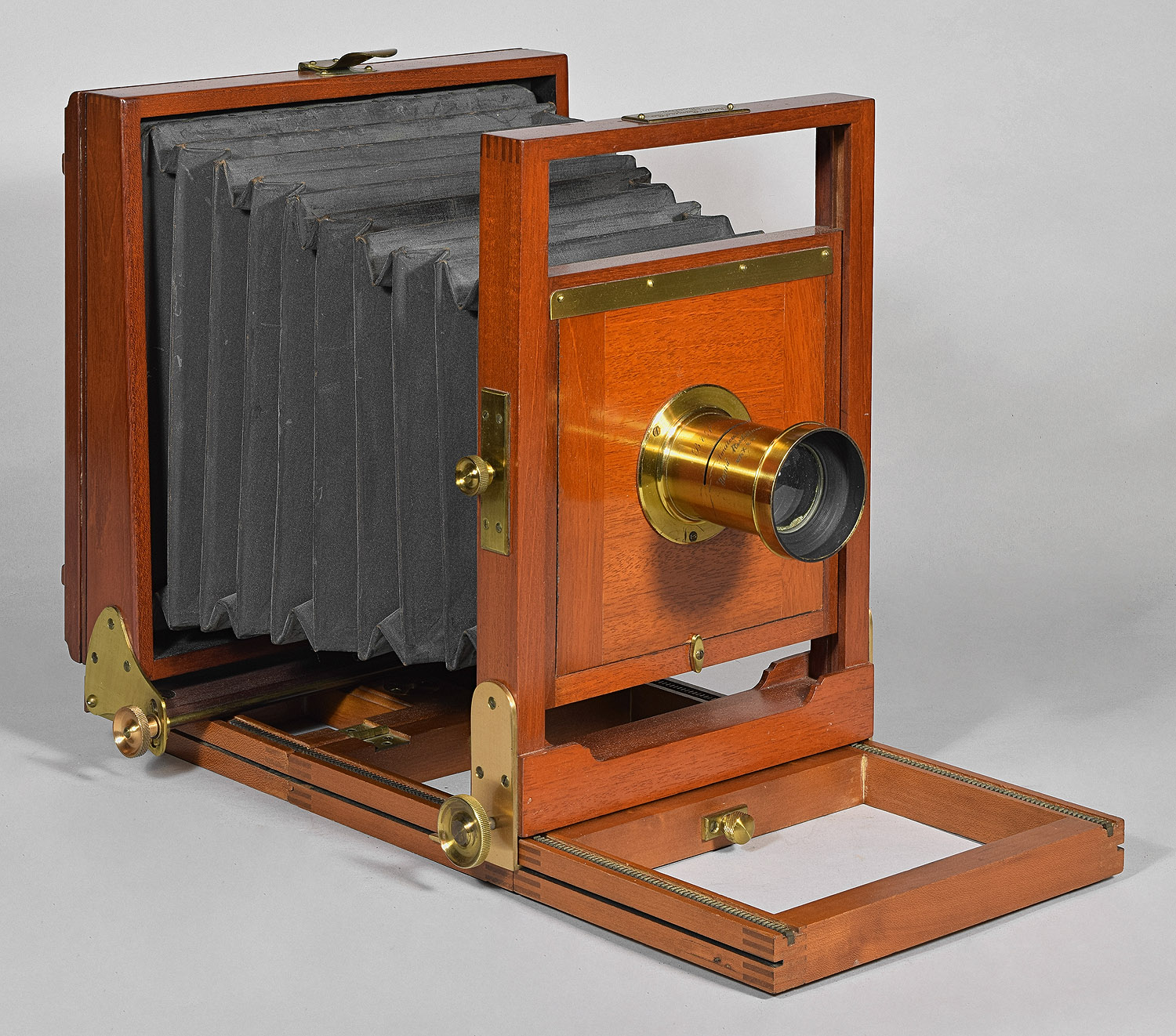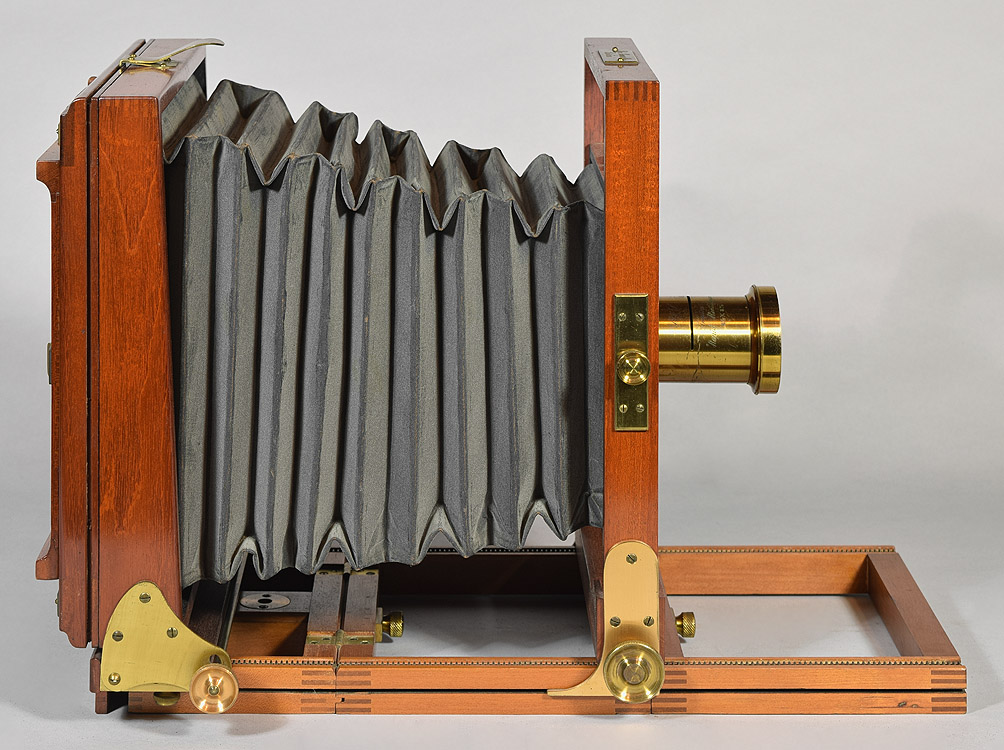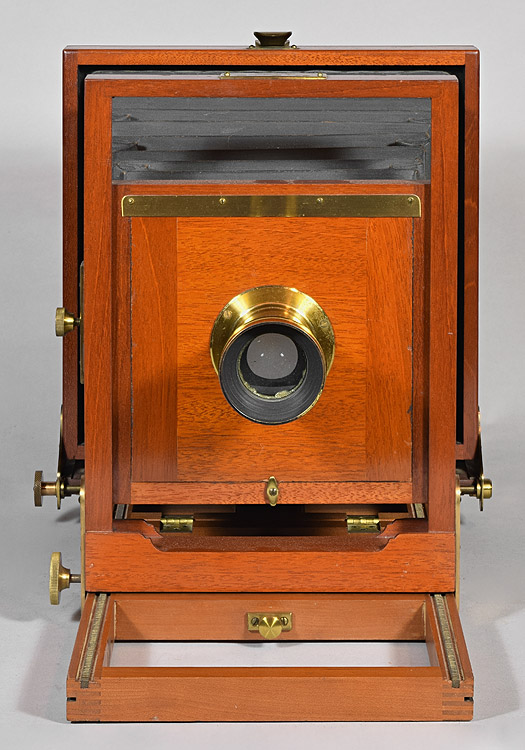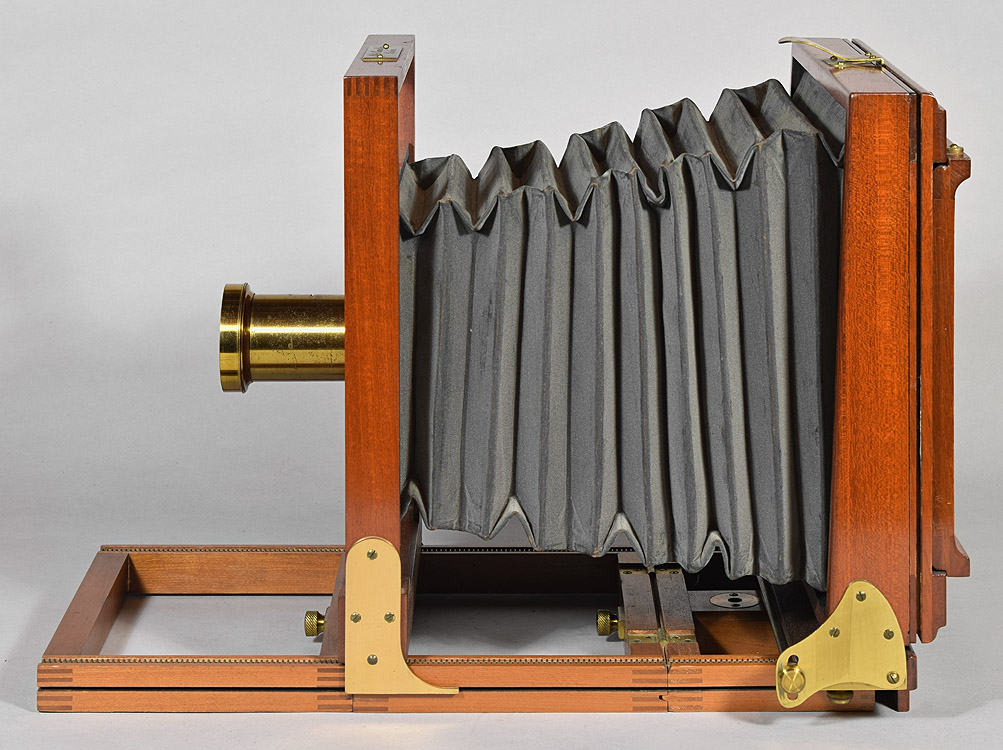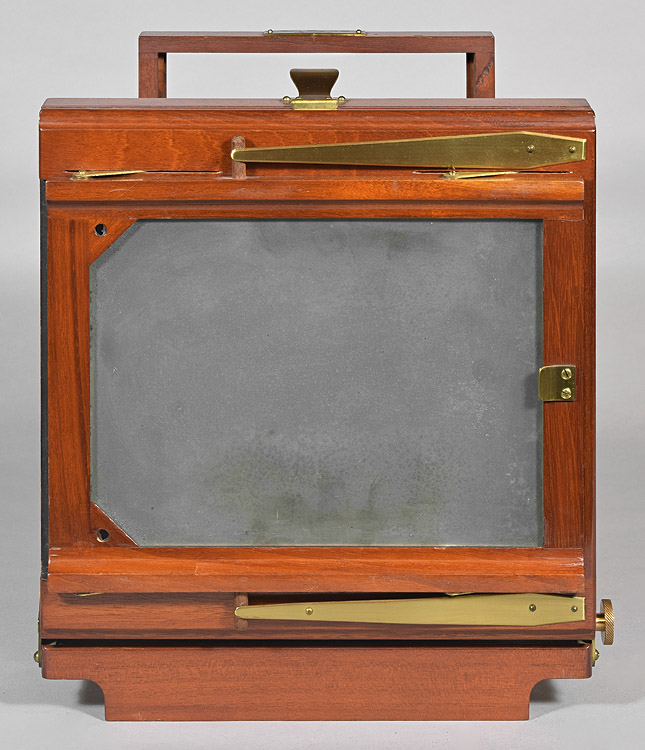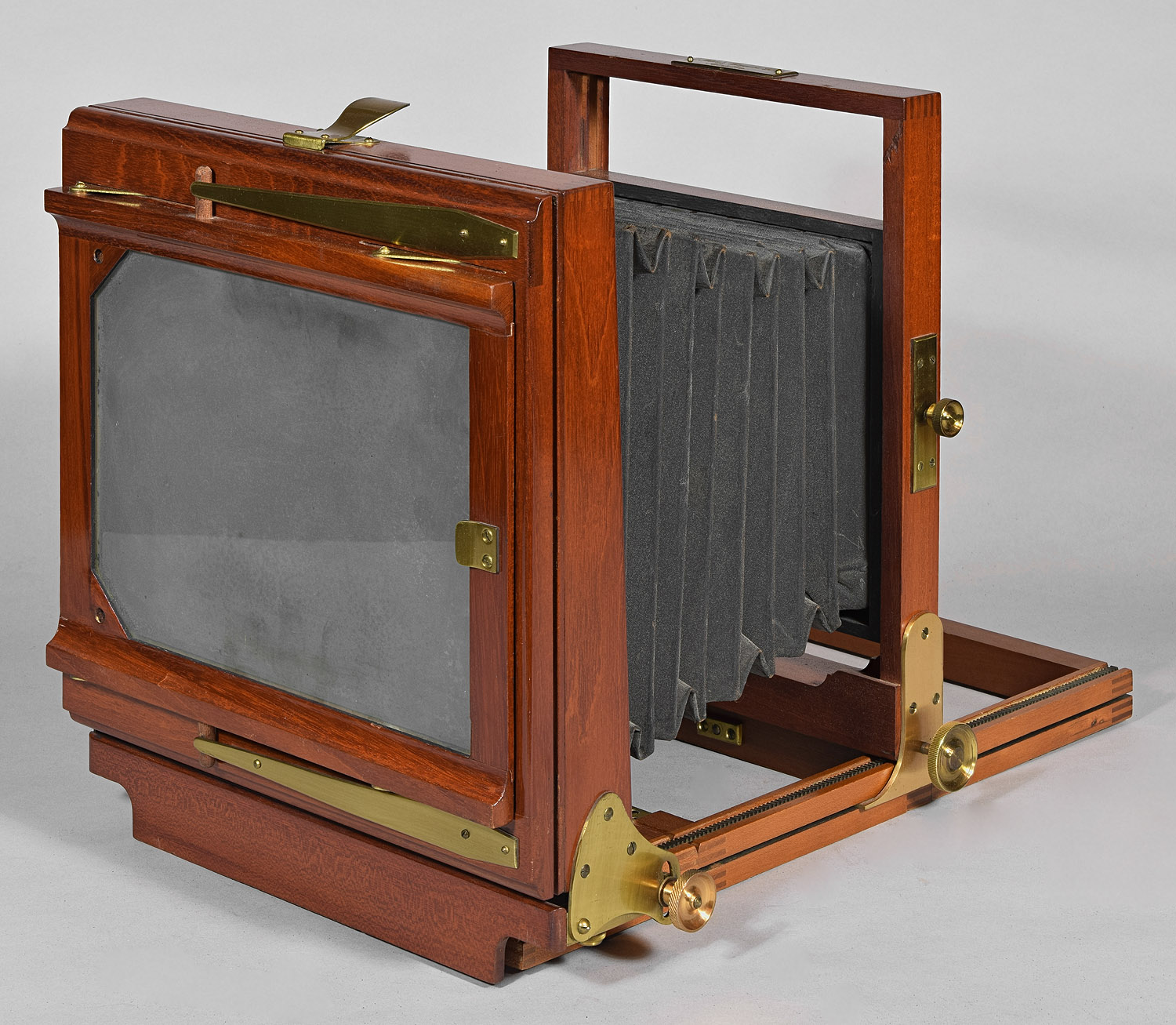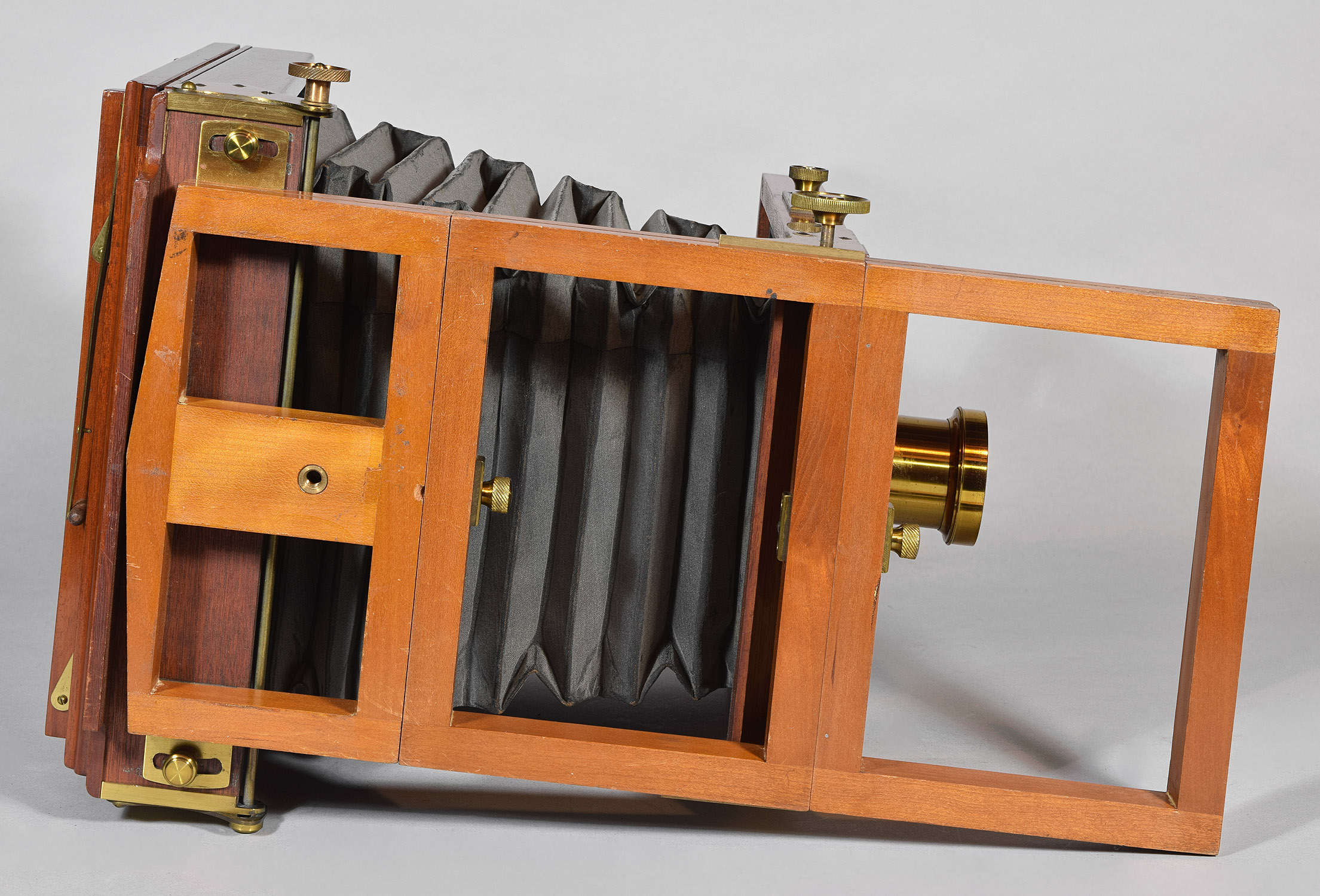 Brass Label on Top of Front Standard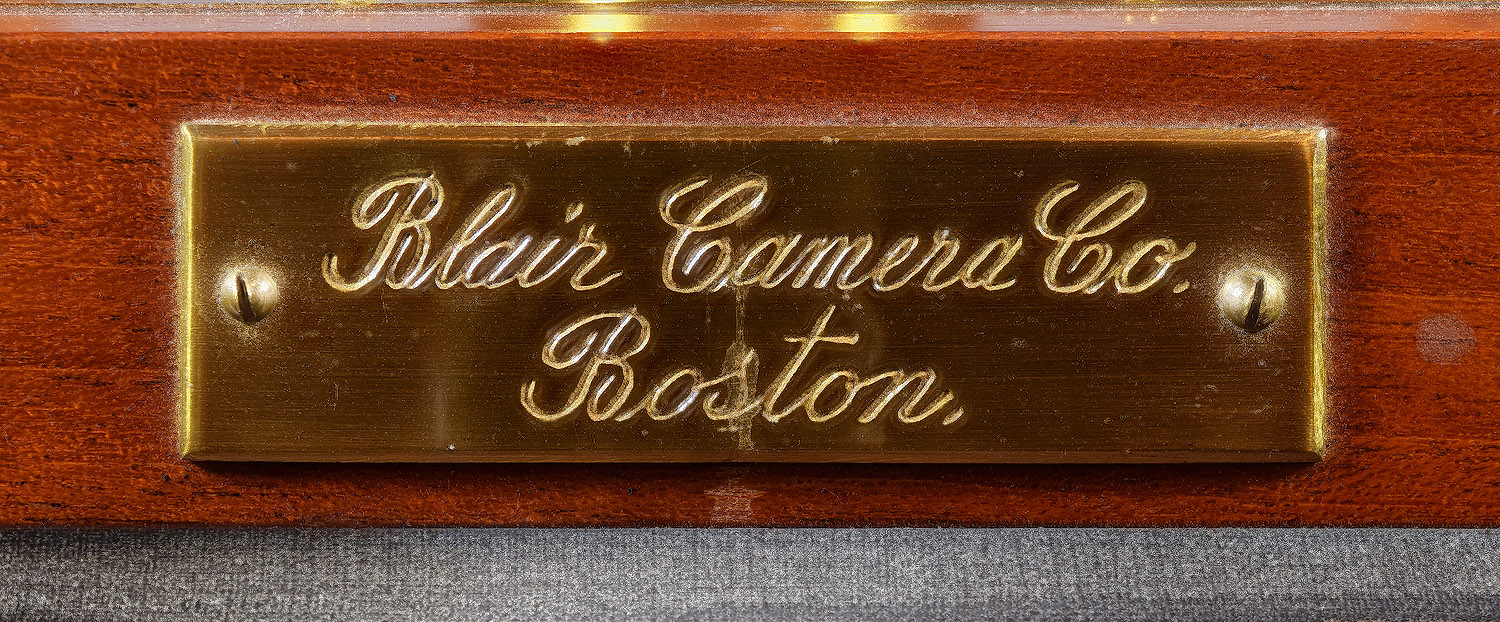 Date Introduced: - ; Years Manufactured: c. 1889 - c. 1895
Construction: front focus via rack and pinion (two gear tracks on top of base rails); single swing; reversing by removable back; three piece lens board
Materials: mahogany body; cherry base; black fabric bellows; brass hardware
Sizes Offered: at least 5x7 and 6½x8½
Notes:
This camera appears to be identical to the Anthony Reversible Back Camera, but is marked "Blair Camera Co., Boston, Mass." rather than Anthony. Formerly, it was called Blair Unknown #2, but currently is assumed to be the Blair's Reversible Back Camera advertised in the 1889 International Annual of Anthony's Photographic Bulletin.
That it is identical to the Anthony Reversible Back Camera may be explained in that Anthony owned much Blair stock at this time, and they also shared factories. The Anthony Reversible Back Camera is rarely illustrated in catalogs; the Blair-version Reversible Back Camera is not known to have been ever illustrated in engravings. Therefore, it is only a guess that this camera represents both the Anthony and Blair models. They were advertised at about the same time (1889), so it is a strong guess.
References:
The International Annual of Anthony's Photographic Bulletin, Vol. II, 1889, E. & H.T. Anthony & Co., 1889, ads p. 6
Illustrated Catalogue and Price List of Photographic Apparatus and Supplies, Blair Camera Co. (Boston, MA), 1895, p. 44
Back to The Blair Companies