Photographs of James Perry Pierce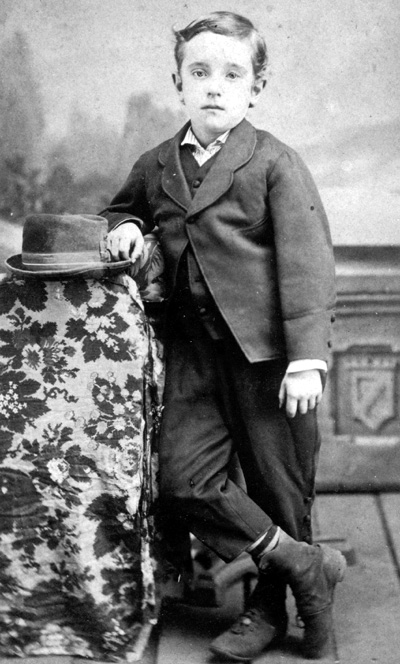 057 Probably James Perry Pierce c.1850
The photo is a carte de visite copy of an earlier photograph. It is taken in a studio, where all is sham except for the ill-fitted floor-boards. His pupils have been drawn in by the photographer. That they needed to be darkened probably means that he had blue eyes, which would have been rendered white by the monochromatic photographic emulsion of the day. The features match older photos of James Perry Pierce well, but due to the young age of the individual, the identification cannot be certain. This is definitely the same individual as the photo immediately below, however.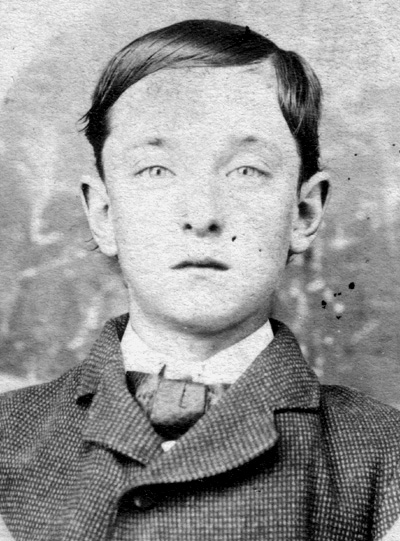 056 Probably James Perry Pierce c.1853
This is the same child as the photo immediately above, only slightly older. It is also a carte de visite copy of an earlier photograph.. This is what his eyes look like when not touched up by the photographer. These first two photographs would have been taken in Jefferson Co., TN.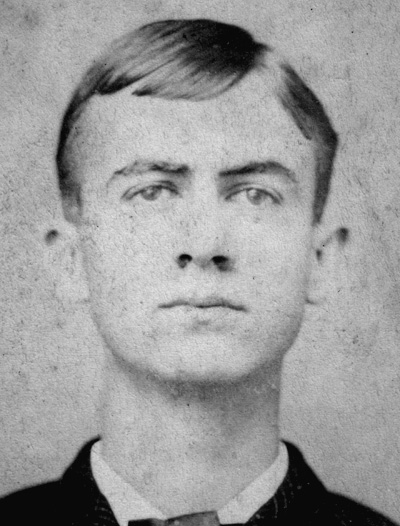 053 James Perry Pierce c.1860
This is carte de visite apparently taken when he was 18-20. By this time, the Stanton Pierce family had moved to Crittenden Co. In the 1860 census, James Perry Pierce was enumerated both with Stanton Pierce, and also with the Hiram G. Turley family in Dycusburg, where he taught school. Perhaps teaching furrows ones brow.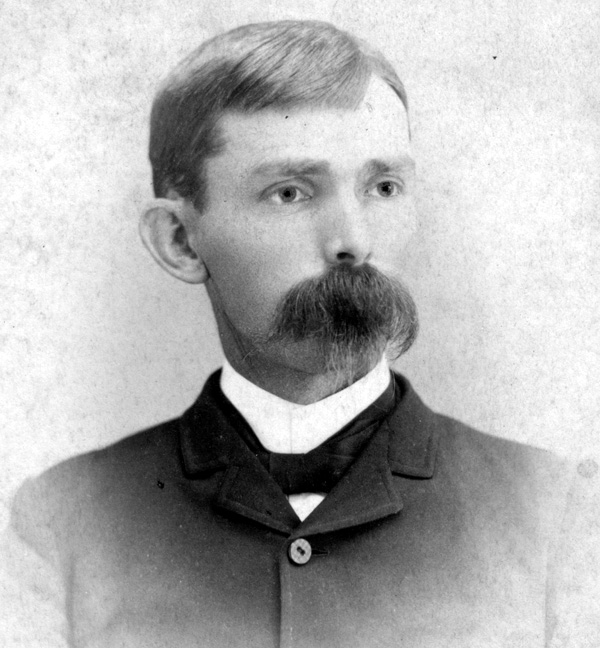 058 James Perry Pierce c.1866
James enlisted in Col. Chenoweth's Confederate regiment in August, 1863, and as first lieutenant served to near the close of the war, when, on account of sickness, and not being able to keep up with the regiment, he surrendered to the Federals, and was paroled. He then went to Illinois, and engaged in farming in Gallatin County, remaining there one year. This cabinet photo is printed on the back: "Mr. & Mrs. Hitchcock, Photographers, Mt. Vernon, Ills.", and undoubtedly dates from the year that he was in Illinois. The suit and mustache appear to be consistent with c.1866. The pupils have been blackened by the photographer.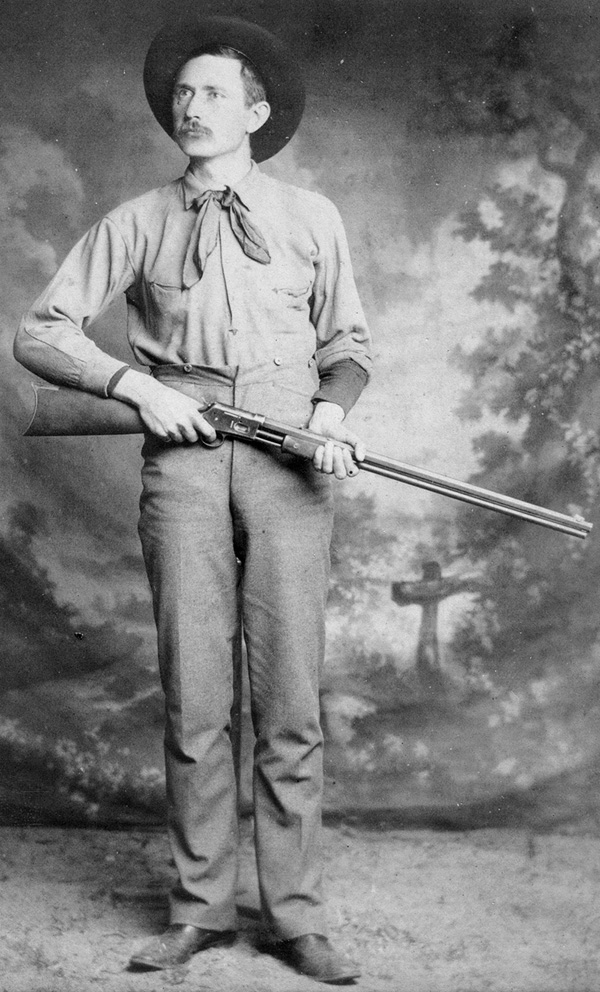 002 James Perry Pierce c.1880
In 1874, James was chosen magistrate of the Dycusburg District, and two years later was appointed deputy sheriff of Crittenden County under R. A. Dowell, the duties of which he discharged until 1878 (The father-in-law of his daughter, Florence, John Augustus Yandell had been constable of Crittenden Co. in the 1860's). In the last year of his term he was elected sheriff, and two years later was re-elected. At the expiration of his term of office in 1882, he was elected county judge.
In this cabinet card, he is shown as the rough and ready type. The rifle in his hands is a Colt Lightning, the first model of which was produced in ~1878. This photo therefore probably dates from his terms as sheriff (and his appearance is consistent with him being about 40 y.o.). it is possible that this was a photo used in campaigning. Alternatively, James was an avid hunter (the Crittenden paper reporting in 1890 that he was traveling to Missouri for a big hunt), and the photograph might merely show his fondness for hunting and rifles.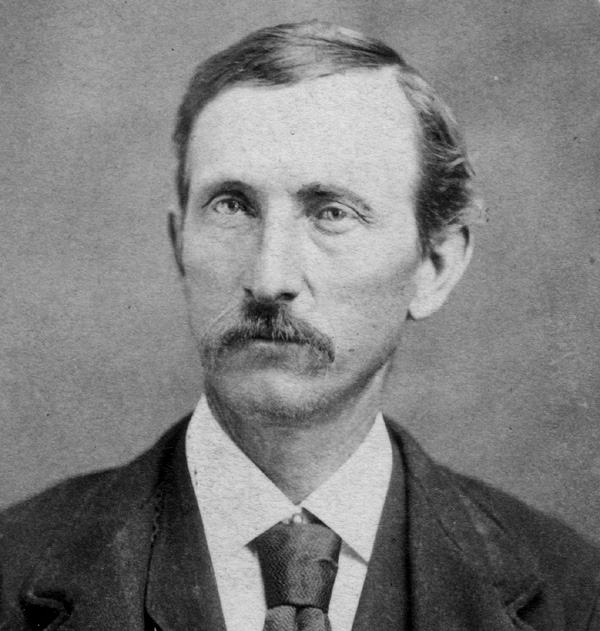 003 James Perry Pierce c.1885
This is a cabinet card that may be a copy of an earlier photo, but he appears to be about 45 y.o.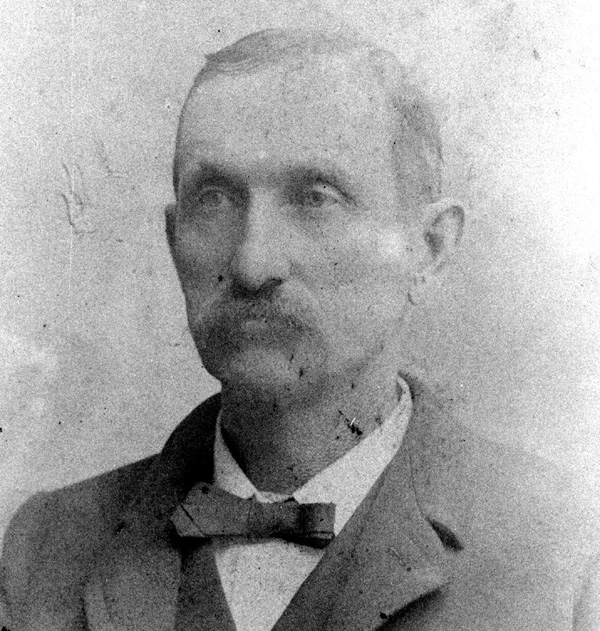 Album 4 Pt. 1 0056 James Perry Pierce c.1885
This photo from one of his daughter-in-law's albums is not dated. It is a highly faded print, probably of printing-out paper which was not properly fixed..