Known But Not Related
101 Richard N. Dorr and Jesse (Degroffenried) Dorr, c.1902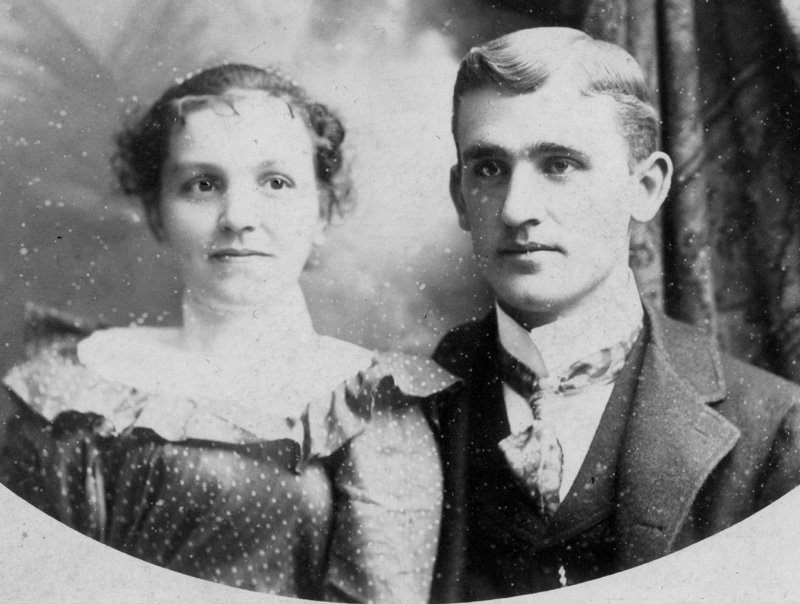 This photograph had an inscription on the back to W.B. Yandell (not Florence) from "Dickie" expressing a wish to exchange photos. It has a Wichita, KS photographer. Another identically mounted Wichita photo (below) identifies their first two children, including last name, so it was rather simple to find out their names. However, the connection to Yandell is unknown. 1880 census, Princeton, Caldwell, KY: Dorr, John N. 41 farmer NC Baden NC; Mary B. wife 30 KY NC KY; John B. son 16; William 14; Richard 12; Gustavus 10; Rehamon? 8; Edward 5; Lloyd, Fannie 18 boarder.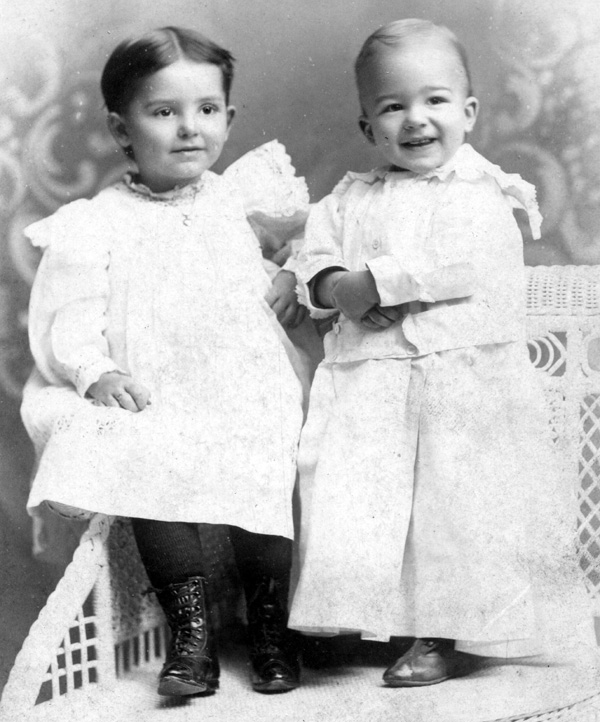 102 Fayellina (3 yrs) and Milton Wilson (18 mo) Dorr, c.1902
The first two children of William and Jesse Dorr, above. Same Wichita photographer and mount as above.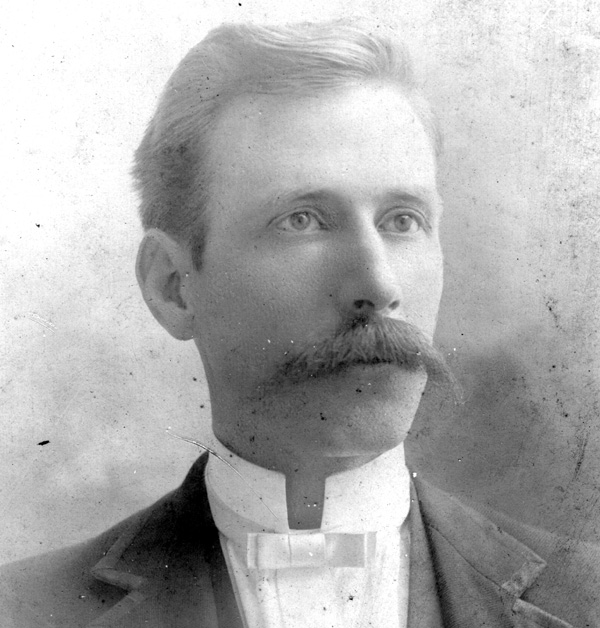 036 John T. Franks c. 1890
John T. Franks was born in 1860. He is the 1st cousin of the mother of Richard Dorr, above, Martha Jane Franks, who married C. Eugene Doss, who eventually became a judge in Crittenden Co. John Franks was sheriff in the 1880's, probably right after James Perry Pierce was sheriff. Altogether, this is a close knit group of civil servants in Crittenden Co.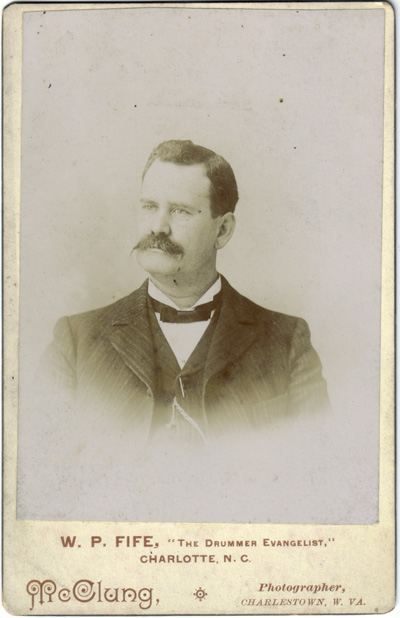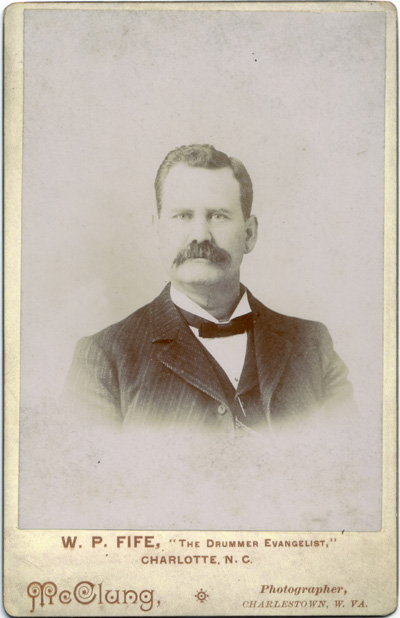 095 and 096 W.P. Fife c.1900
These are two cabinet cards printed with the celebrity's name. They were probably purchased at a revival.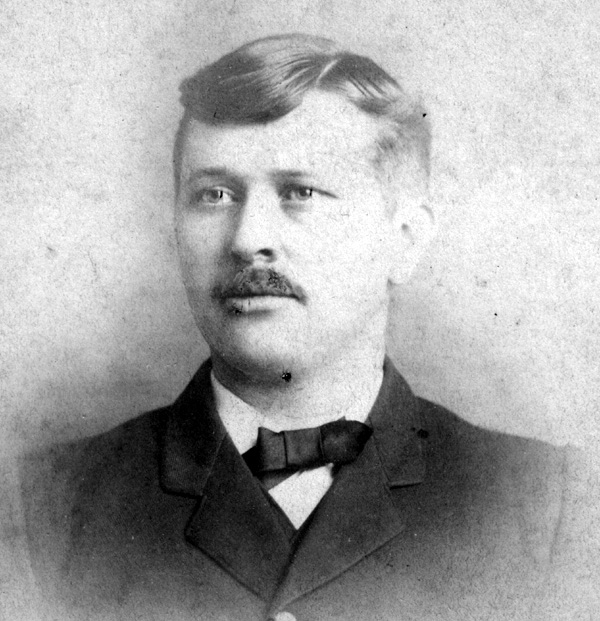 097 Charles C. English, Fairfield IL July 15, 1887
The back of this photo rather clearly states that this is G.C. English, not C.C. English. Nevertheless, Charles C. English lived across the river from Crittenden Co. in Cave-in-rock, Hardin Co., IL. He married a Crittenden Co. girl, Nellie Hickman Cook, in 1885, and had a daughter Corinne in the 1900 census. Nellie's cousin, once removed, was Nelle Walker (both sharing the common ancestors: Robert Alexander Walker and Nellie Hickman) of Marion, Crittenden Co., KY. Nelle Walker was a great friend of the Pierce's, and Cora Pierce in particular. That may be a stretch as to why his photo appears amongst the Pierce's, but it is what it is.
.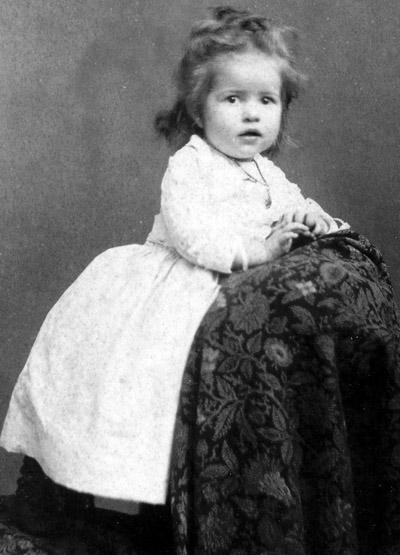 240 Mary Corinne English, Fairfield IL c.1887
This photo is from an album in the Crittenden Co. Historical Museum, but was apparently taken at the same time as the one above, of her father. The back of the photo is marked "Corinne English Fairfield, Ills". Her rather odd middle name allowed the tracing of the family in the census, and the identification of her father as C.C. English rather than G.C. English. She is indexed in the census as "Commie", though.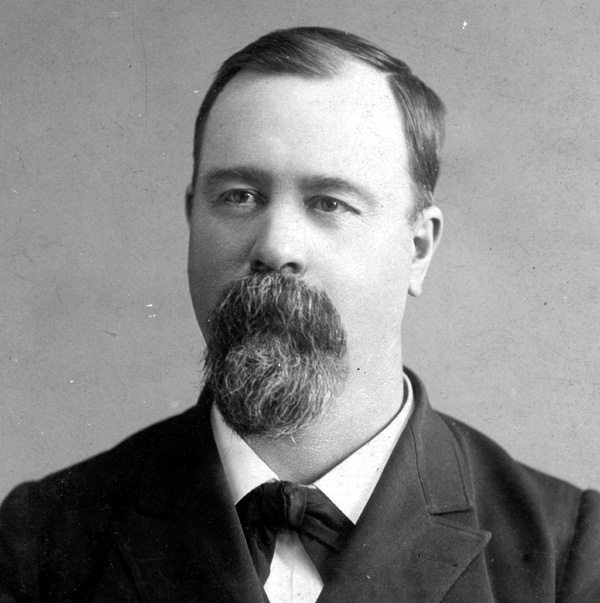 085 Rev. John S. Henry, c.1890
John S. Henry lived in Marion, and founded the cemetery marker company of Henry and Henry that still exists today. His photo was identified from a Henry and Henry ad on page 205 of A Pictorial History of Crittenden Co., KY, which features an engraving of this exact photograph..