Photographs of Miriam E. Pierce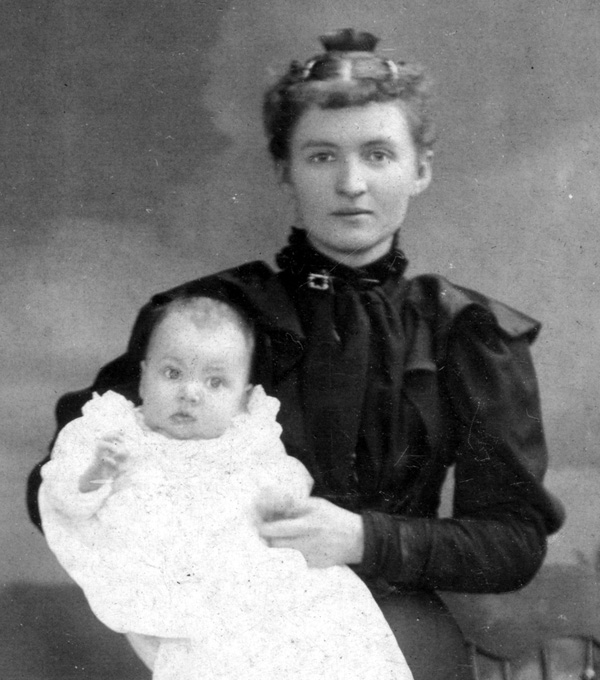 037 Ella (Cox) Pierce with newborn Miriam E. Pierce c. 1898
This is a cabinet photo from a Marion, KY photographer. Since the baby with the surprised look is in Ella's arms, it must be Miriam, the only child from the Ella Cox-James Perry Pierce marriage.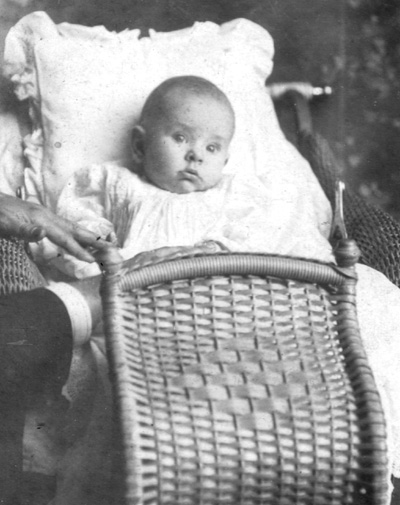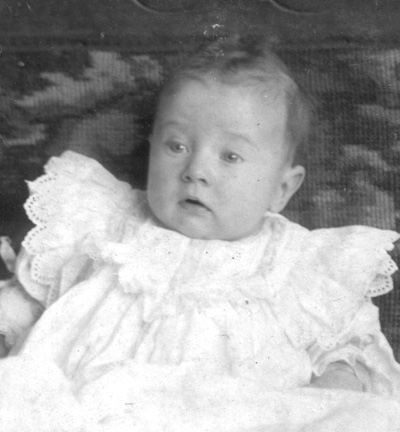 038 (left) and 039 (right) Miriam E. Pierce, c.1898
Two more photos of the baby with the surprised expression. But whose hands are those in the photo on the right?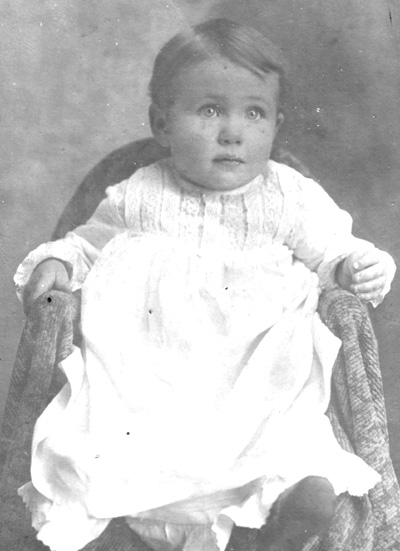 087 (left) and 040 (right) Probably Miriam Pierce, c. 1899
Being the only child in the house not fully grown, she had a lot of photos. The photo on the left is a cabinet card from the Stewart studio in Marion, while the one on the right is not marked. They could just be some other babies with surprise expressions.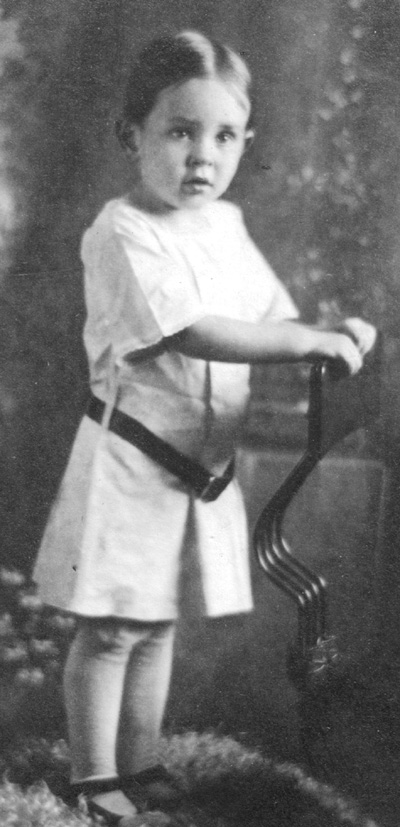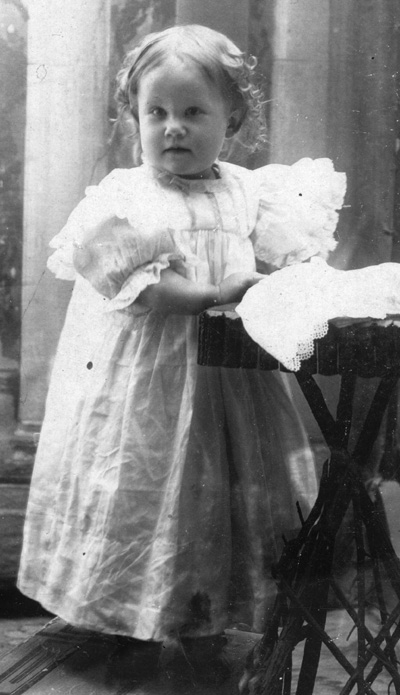 080 (left) and 041 (right) Possibly Miriam Pierce c.1900
Two toddlers with arched eyebrows. 080 is a cabinet card from Stewart; 041 is not marked.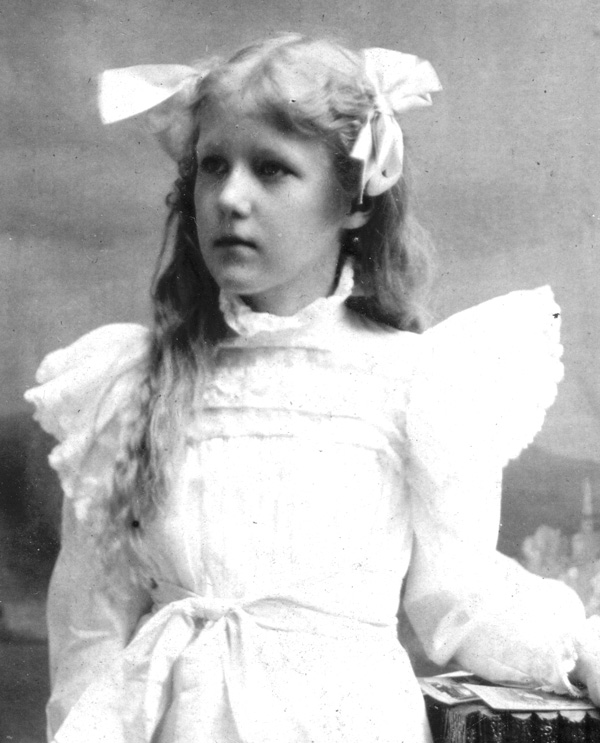 079 Miriam E. Pierce, c.1908
This is another cabinet card from Stewart of Marion, KY, and the earliest where the face is recognizable as Miriam.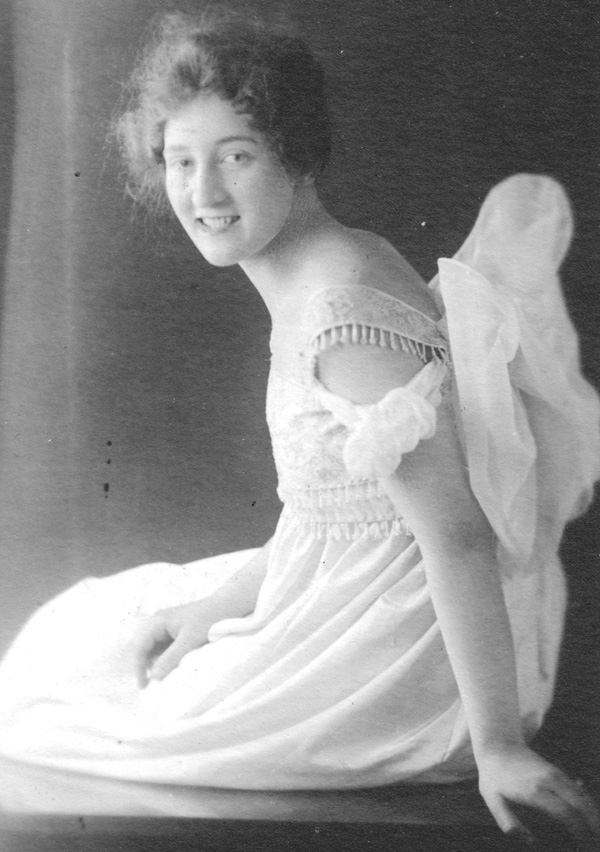 078 Miriam E. Pierce, c.1915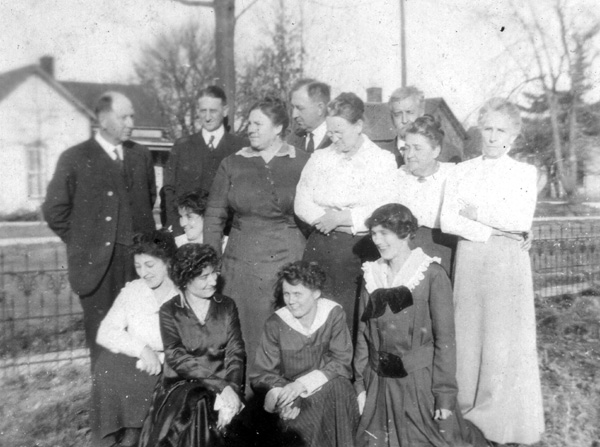 100 Pierce Family, c.1920
This is a good a spot as any for this photo. Standing, L-R: Cortis J. Pierce, Ira T. Pierce, probably Laura (Miles) Pierce (wife of Cortis), George M. Crider, Cora (Pierce) Crider (his wife), William B. Yandell (almost hidden), Florence (Pierce) Yandell, and Ella (Cox) Pierce. Kneeling, L-R: two unknown girls in white blouses, probably Walker sisters, Nell Walker in the satin number, Maggie Walker (ward of James Perry Pierce) with the sly glance to the camera, and Miriam Pierce.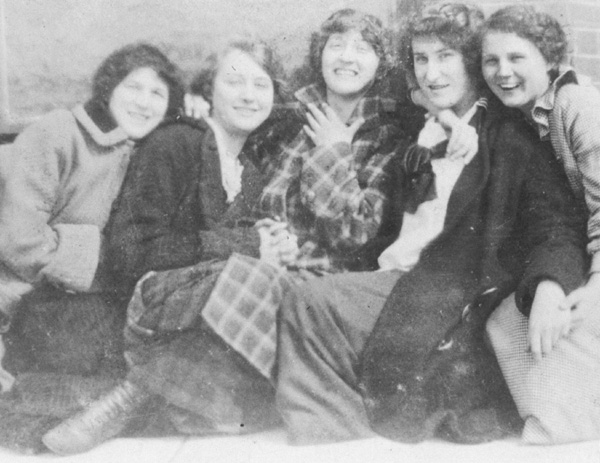 Album 4, Part 1, Img0063 Myrtle Walker, Maggie Walker and Miriam Pierce, c.1920 (in front of the Methodist Church)
This photo was pulled from the Margaret (Bond) Pierce albums because it shows the same five girls as photo 100, above. Miriam is in the middle, Maggie is far right.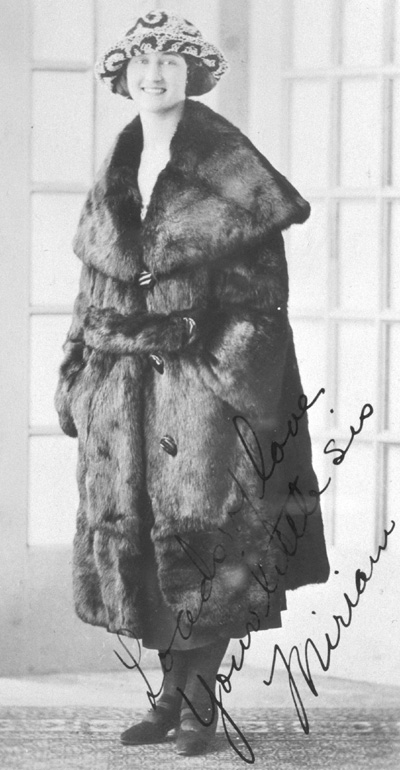 Album 3, Part 1, Img0020 Miriam Pierce, c.1920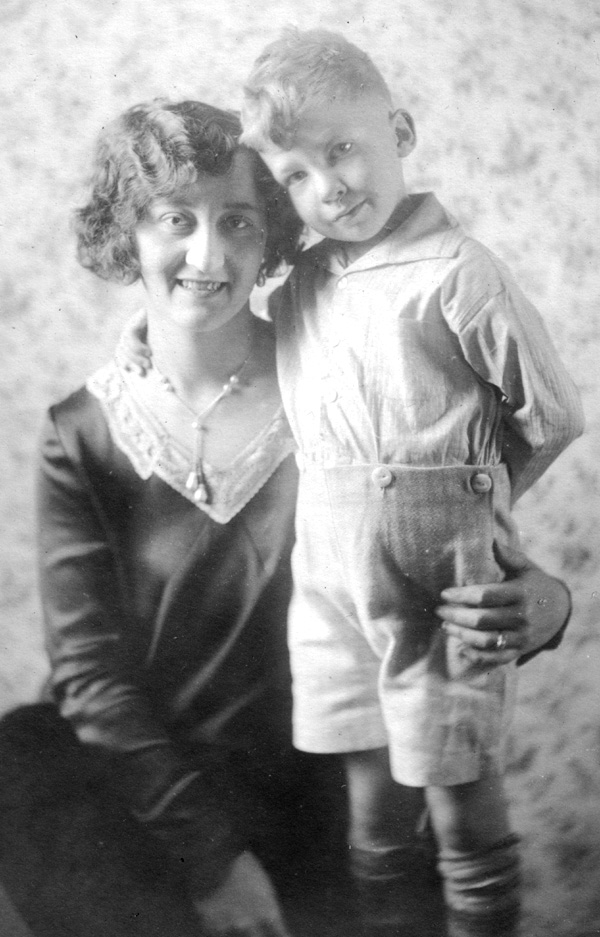 098 Miriam (Pierce) Dobyns and son James Harold Dobyns, c.1929
Miriam married William Harold Dobyns in about 1922. James Harold Dobyns was born in 1924. This was their only child, as William died when he was only 30 in 1933.