Lyle Andrew Vaubel (1905 - 1985) and Mary Lou Gordon (1901 - 1987)
Lyle Andrew Vaubel was born 21 Dec 1905 in Monroe Twp., Benton County, Iowa, USA. He was the son of Wilhelm Vaupel (09 Dec 1827, Reichensachsen - 08 Mar 1873, Reichensachsen) and Helene Christine "Lena" Külmar (25 Apr 1830, Reichensachsen - 17 Feb 1867, Reichensachsen). He died 03 Jun 1985 in Waterloo, Black Hawk, Iowa, USA.
Mary Lou Gordon was born 24 Nov 1901. She died Sep 1987 in Dysart, Tama County, Iowa, USA.
They were married 01 Jan 1930. They had no children.
Notes for Lyle Andrew Vaubel:
DOB/DOM: Newspaper Article, Dysart, IA
Social Security Death Index: Individual: Vaubel, Lyle Birth date: 21 Dec 1905 Death date: Jun 1985 Social Security #: 482-42-8786 Last residence: IA 50701 State of issue: IA
1930 census, Dysart, Tama, IA: Vaubel (indexed as Vandal), Charley head 66 M when 24 GER GER GER German immigrated 1882 Na no occ; Isabelle wife 67 M when 25? IL SCOT North IRE; Lyle son 24 IA GER IL farmer. [Taken on Apr. 5, 1930; where is Mary if they were married in Jan 1930)
handwritten index card found w/ Lyle and Mary's photos and letters: 'Lyle died shortly before midnight on Monday, June 3, 1985. He was found during the checkup rounds at that time in Schoetz Memorial Hospital. The exact time uncertain as he had earlier appeared to be sleeping but...
Notes for Mary Lou Gordon:
Social Security Death Index Name: Mary Vaubel SSN: 485-62-0240 Last Residence: 52224 Dysart, Tama, Iowa, United States of America Born: 24 Nov 1901 Died: Sep 1987 State (Year) SSN issued: Iowa (1965)
Photographs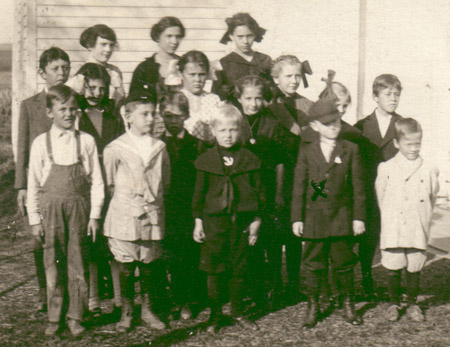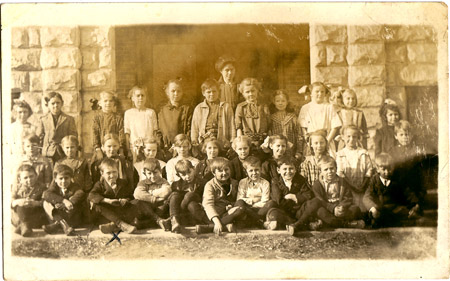 Left: "Monroe Twp, Benton Co. IA School taken 25 Oct 1912 [1st Grade]. From your teacher, Mar Collins; Lyle Vaubel is in 1st row second from the right", inscription on the back. Right: Postcard with the inscription on back: "Lyle in 2nd grad in Dysart, Tama Co., Clark Twp. spring of 1913. Lyle A. Vaubel third from left in front row (Teacher Jane Heinrich)." From a large group of photographs from Mary and Lyle Vaubel.
Left to Right: 1) c. 1910 unmarked studio pose - Lyle Vaubel, recognizable from his many identified photos. From a large group of photographs from Dorothy (Johnson) and Dean Vaubel; 2) Inscribed on back: "Lyle Vaubel. The gold band on his left hand was from Aunt Susan; taken approximately 1913"; 3) "Lyle" is the only inscription. Postcard taken at the same sitting as Milne 025, which is dated ~1913; 4) c. 1924 Lyle Vaubel, high school graduation photograph.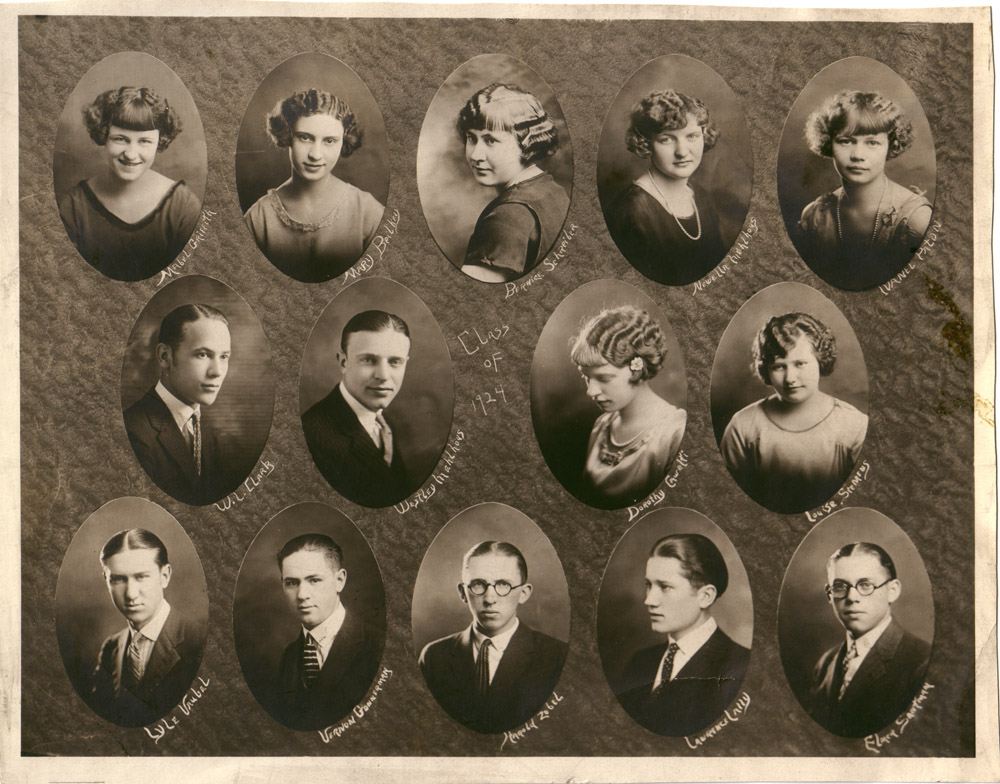 Unmarked 8x10 print, but every photo is marked on the front. This is a composite of every Sr. photo in Lyle Vaubel's graduating class. He also kept 5x7 copies of most of these.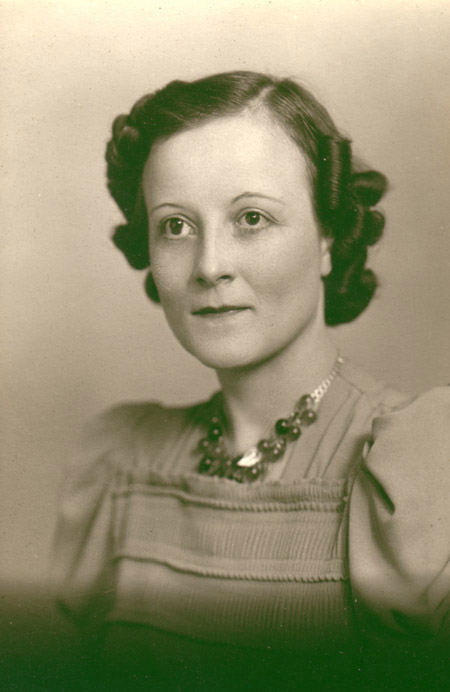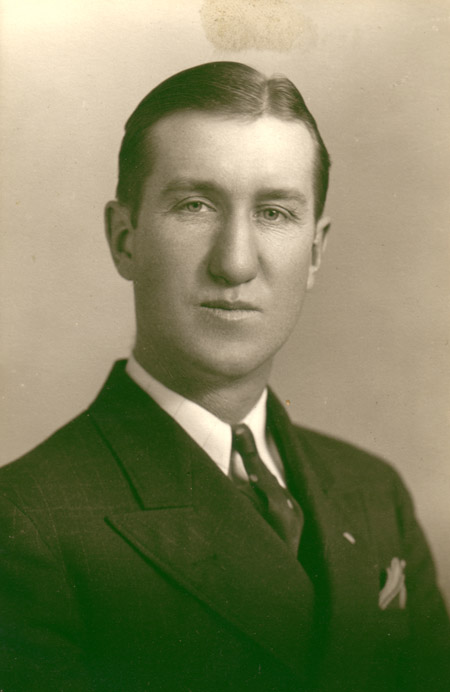 Unmarked portraits of Mary (Gordon) Vaubel and Lyle Vaubel, in on folder - probably photographs taken on the occasion of their marriage.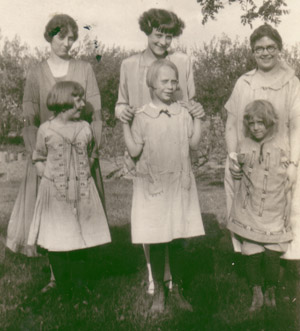 Left: Inscription on front: "The Trottnows and their teachers". Mary (Gordon) Vaubel's inscription on the back: 'Miss Esther Fry and Neva (the left hand woman with girl), Self and Marcella (the middle pair), Miss Nellie Fenner and Grace Trottnow (the right hand pair). Dysart, Iowa May 1926'. From a large group of photographs from Mary and Lyle Vaubel. Right: Inscription on back by Mary Vaubel: 'March 1937 Me with horses on drag'. [a drag is a field smoothing device, which she is literally on top of]
Above, and detail at left: Unmarked panoramic photo (taken using a Folmer & Schwing Circuit Camera) of the employees of the Waterloo Canning Co., c. 1925. Lyle is under the dark tree, just to the right of the man in the dark sweater having the "D" (for Dysart?). Lyle is in almost the same pose as he was in for his high school graduation photograph, above.
Return to Index