American Optical Co., Scovill Mfg. Co., props.
Philadelphia Stereoscopic Box, New

Manufacturer: American Optical Co. New York, NY factory
Date Introduced: 1870 ; Years Manufactured: c.1871-1882
Construction: rear focus via push-pull with fine focusing screw; single swing; reversing by two tripod mounts; three-piece lens board
Materials: mahogany body; cherry base; black fabric bellows; brass hardware
Sizes Offered: 4x7; 4x8; 5x8
Notes: Described in the references as being the same as the Philadelphia Stereoscopic Box, except for the swing configuration. The rear of this camera is reported in the references as a design which swings inside of the main box, while the "old" version swings outside. However, American Optical did not help to distinguish the difference by using the same engraving for both cameras. More confusion is added by Wilson, Hood & Co., who use that same engraving for Stereoscopic Boxes on p. 33, while advertising the Philadelphia cameras on the next page. The engraving below, while not a stereo format, shows the basic configuration of a swing inside the main box.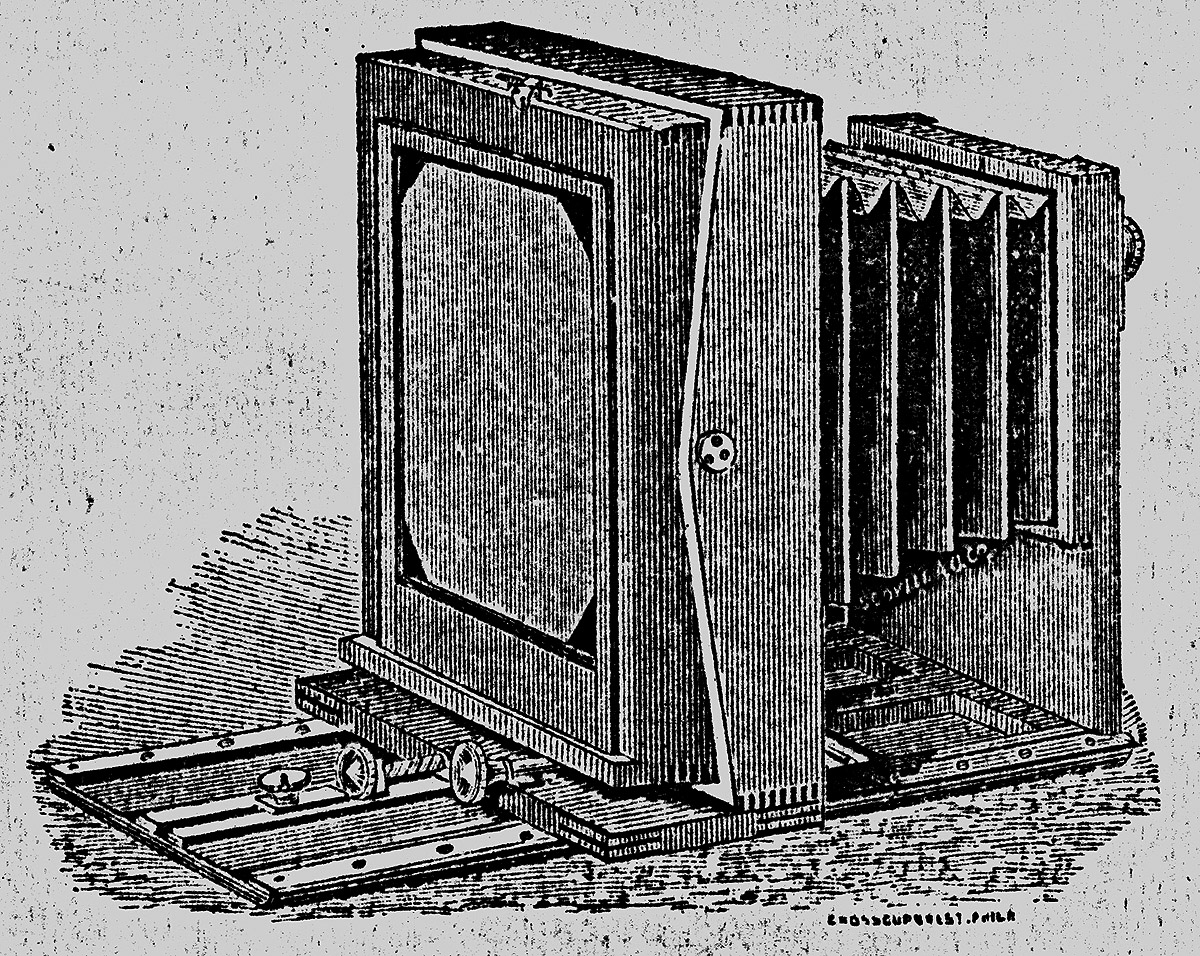 References:
Photo. Times Vol. 1, Scovill Mfg. Co. (New York, NY), 1871, p. 14
American Optical Catalog, 1878, p. 12-13
Illustrated Catalogue of General Photographic Supplies, Thos. H. McCollin (Philadelphia, PA), 1882, p. 9

Back to American Optical Co.