American Optical Co., Scovill Mfg. Co., props.
Stereoscopic Boxes
Photographic Times 1, 1871, p. 13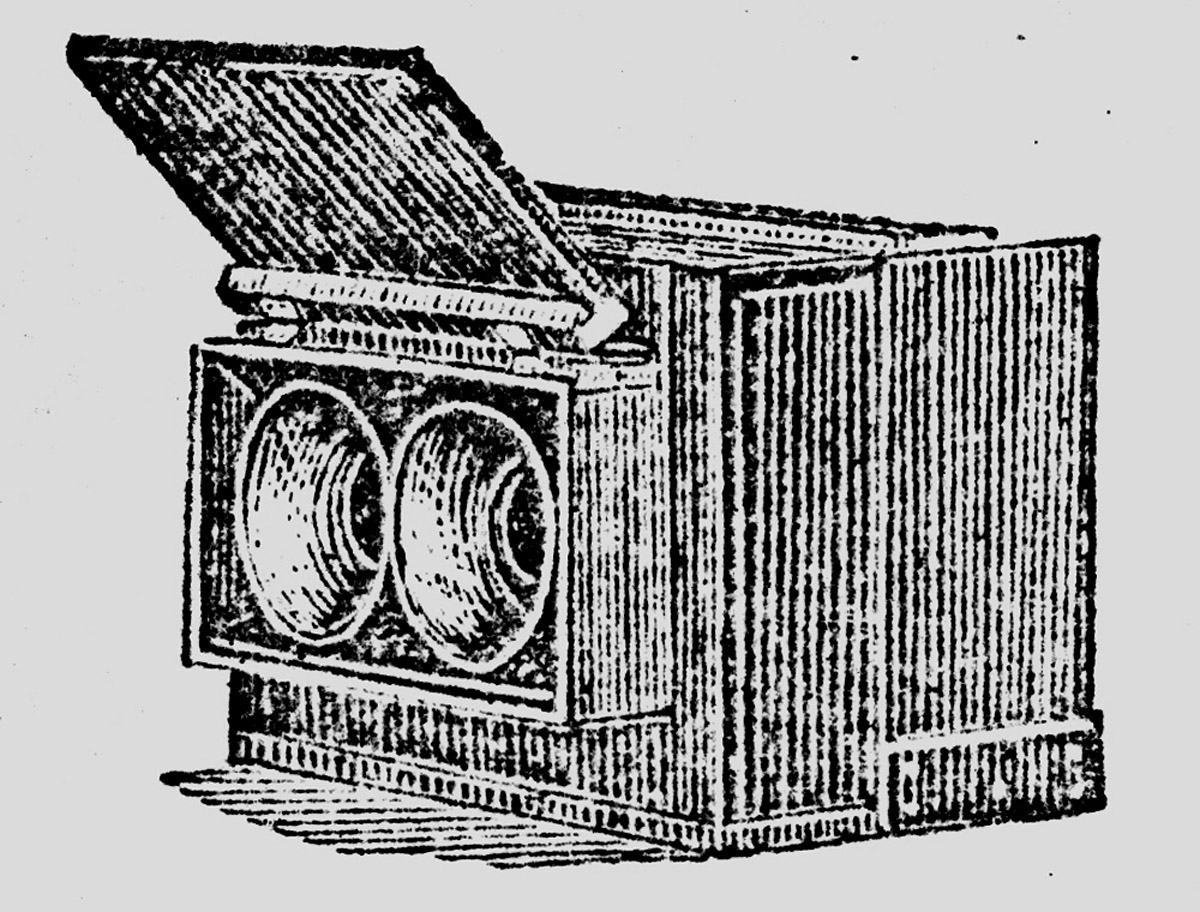 Manufacturer: American Optical Co. New York, NY factory
Date Introduced: - ; Years Manufactured: c.1860's - c.1871
Construction: rear focus via push-pull; no swing; non-reversing
Materials:
Sizes Offered: 4x7; 4x8
Notes: The engraving appears to depict a "box-in-a-box" construction rather than bellows.
Wilson, Hood & Co. Cat., 1873, p. 33 advertises Stereoscopic Boxes using the same engraving that Am. Opt. used for Philadelphia Stereoscopic Boxes. It is possible that originally, the above was the style, and the Philadelphia style rapidly replaced it, so that, as early as 1873, the Philadelphia style could be referred to as American Optical's only Stereoscopic Box.
References:
Photographic Times 1, 1871, p. 13

Back to American Optical & Scovill