American Optical Co., Scovill Mfg. Co., props.
Venus Box
Thos. H. McCollins Catalog, 1882, p. 9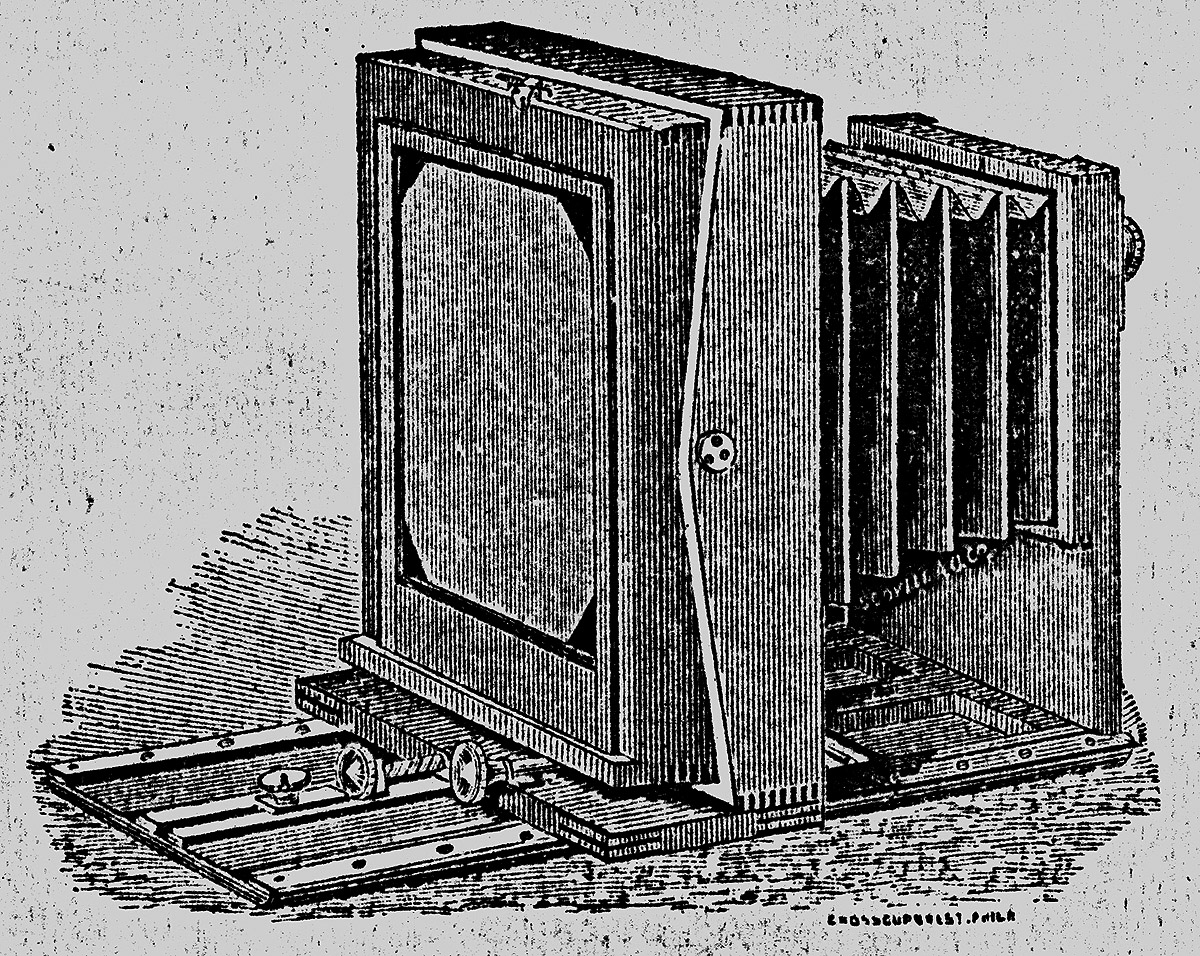 Manufacturer: American Optical Co. New York, NY factory
Date Introduced: - ; Years Manufactured: c.1874 - c.1882
Construction: rear focus via push-pull with fine focusing screw
Materials:
Sizes Offered: 8x10 only, but with 5x8 stereo attachment
Notes: Stated in the catalogs to be a Scovill #53 (8x10) Cone View Camera, but with the extras of brass bound corners, a stereo attachment and a 5x8 kit. It probably also had a wide lens board to accommodate a pair of lenses. It was capable of taking any size photo from 1/4 plate (3¼x4¼") to 8x10 and stereo.
References:
The Philadelphia Photographer Vol. XI No. 127 (advertisement showing the engraving) (June, 1874), ads p. 116
American Optical Catalog, 1878, p. 17
Illustrated Catalogue of General Photographic Supplies, Thos. H. McCollin (Philadelphia, PA), 1882, p. 9
Descriptive Catalogue and Price List of the Photographic Apparatus Manufactured by the American Optical Co., Scovill Mfg. Co., proprietors and managers (New York, NY), Sept. 1884, p.53

Back to American Optical & Scovill