American Optical Co., Scovill Mfg. Co., props.
Venus Box
Thos. H. McCollins Catalog, 1882, p. 9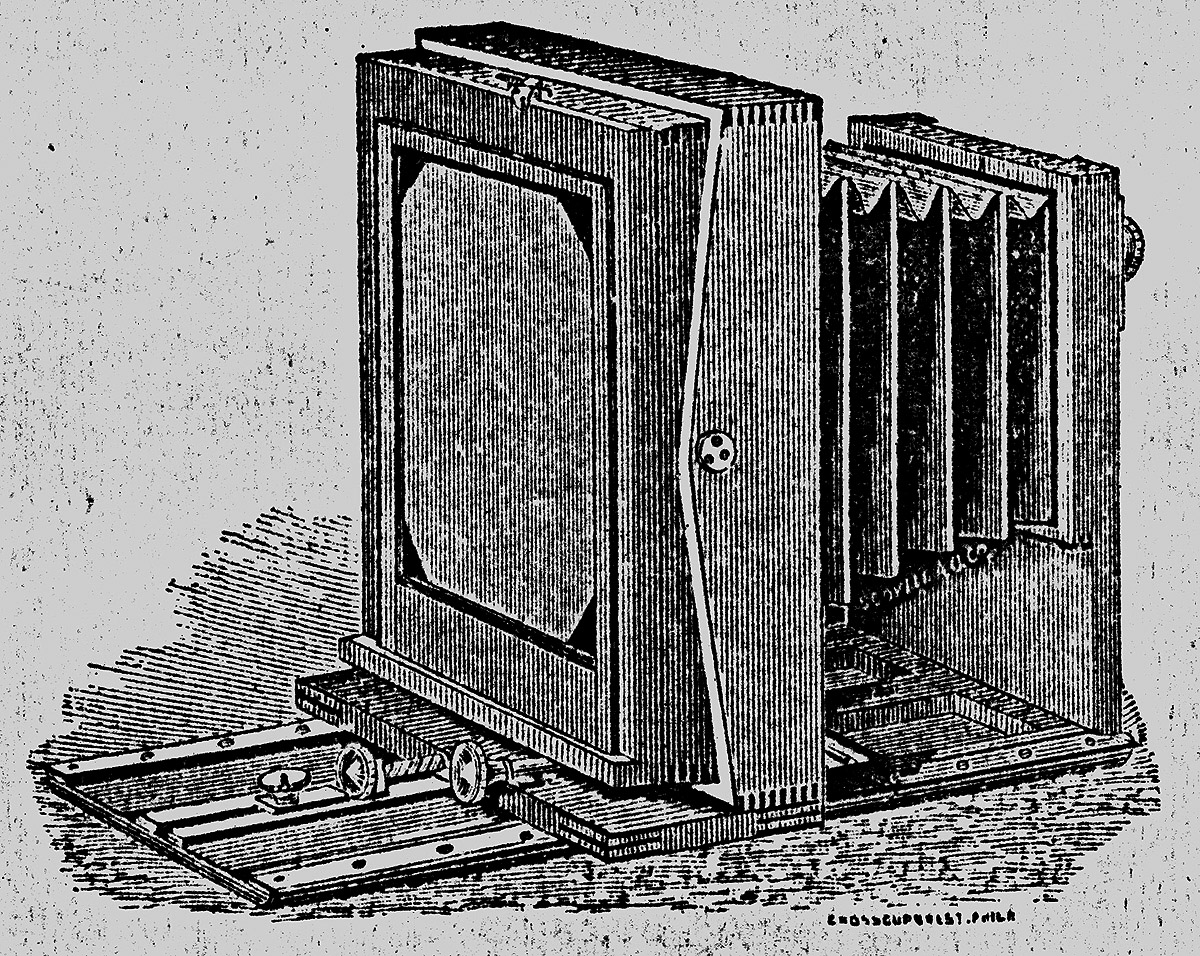 Date Introduced: - ; Years Manufactured: c.1878-1882
Construction: rear focus via push-pull with fine focusing screw
Materials:
Sizes Offered: 8x10 only, but with 5x8 stereo attachment
Notes: Stated in the catalogs to be a Scovill #53 (8x10) Cone View Camera, but with the extras of brass bound corners, a stereo attachment and a 5x8 kit. It probably also had a wide lensboard to accommodate a pair of lenses. It was capable of taking any size photo from 1/4 plate (3¼x4¼") to 8x10 and stereo.
References:
American Optical Catalog, 1878, p. 17
Illustrated Catalogue of General Photographic Supplies, Thos. H. McCollin (Philadelphia, PA), 1882, p. 9

Back to American Optical Co.