Illustrated Catalogue Photographic Equipments and Materials for Amateurs
E.&H.T. Anthony & Co. (591 Broadway, New York, NY), December 1895
This catalog is almost identical to the August 1895 Anthony Catalog. The surprise is that it is not identical, considering that the August 1896 Anthony Catalog is identical to August 1895. The December 1895 differs, besides page 1, which contains the date, in pages 33, 38, 53, 149, 153 and the inside back cover. These pages, their mates (32, 39, 52, 148, 152 and 154), and the covers are indeed scanned from the December 1895 catalog. The remainder are from the August 1895 catalog (since they are the same), presented here for convenience. Pages 155-160, comprising the index, appear to be missing from this example of the catalog.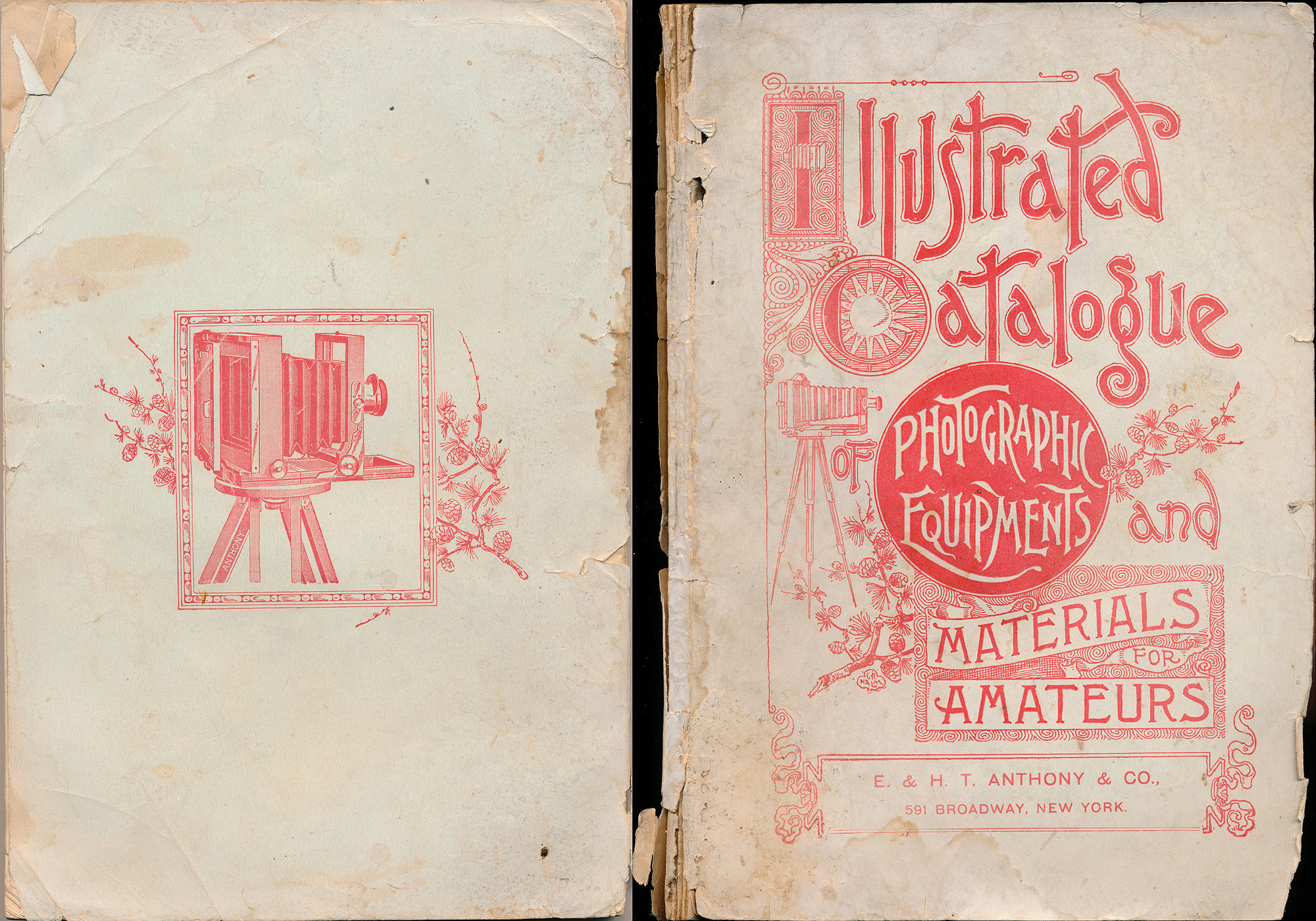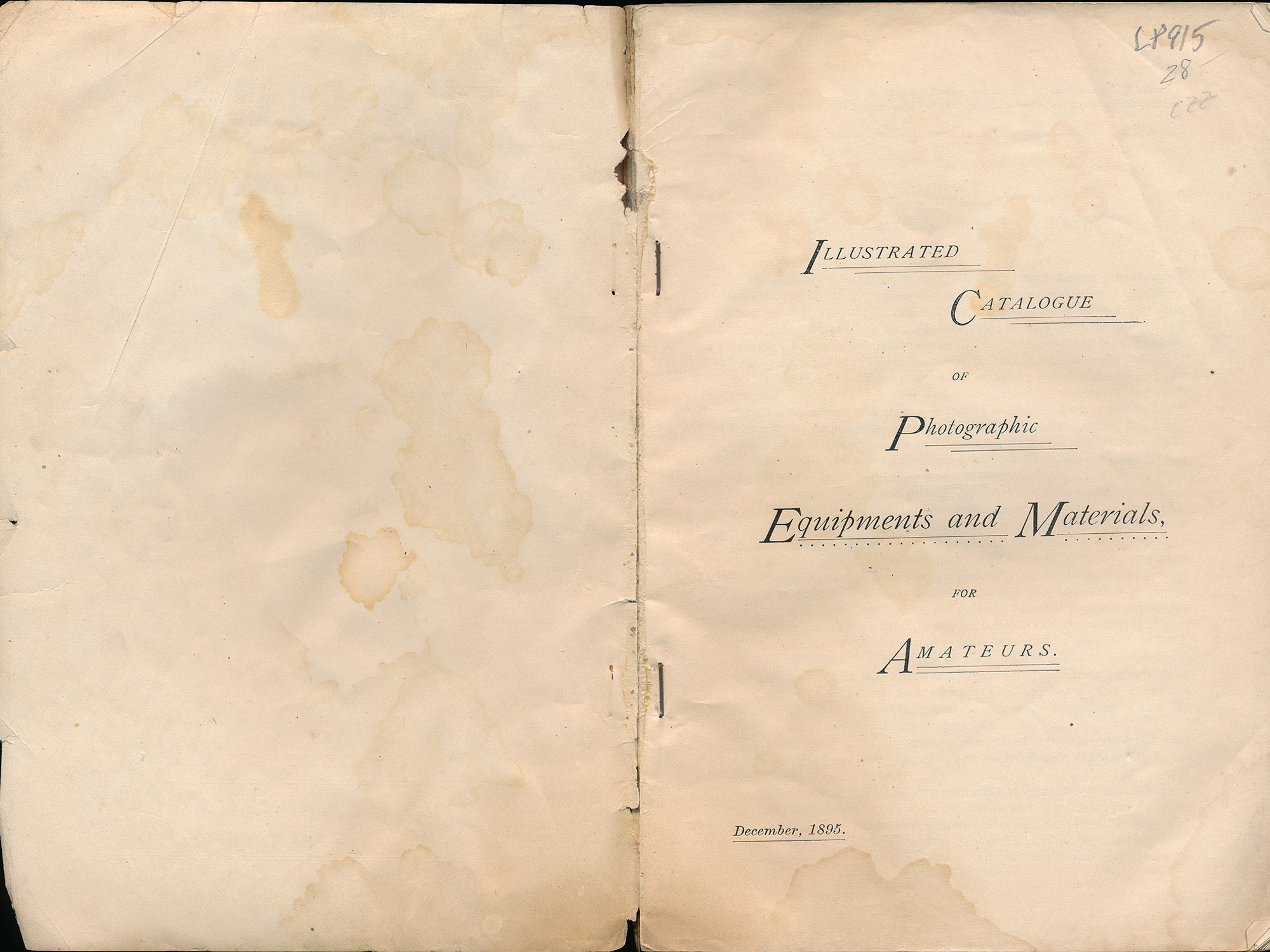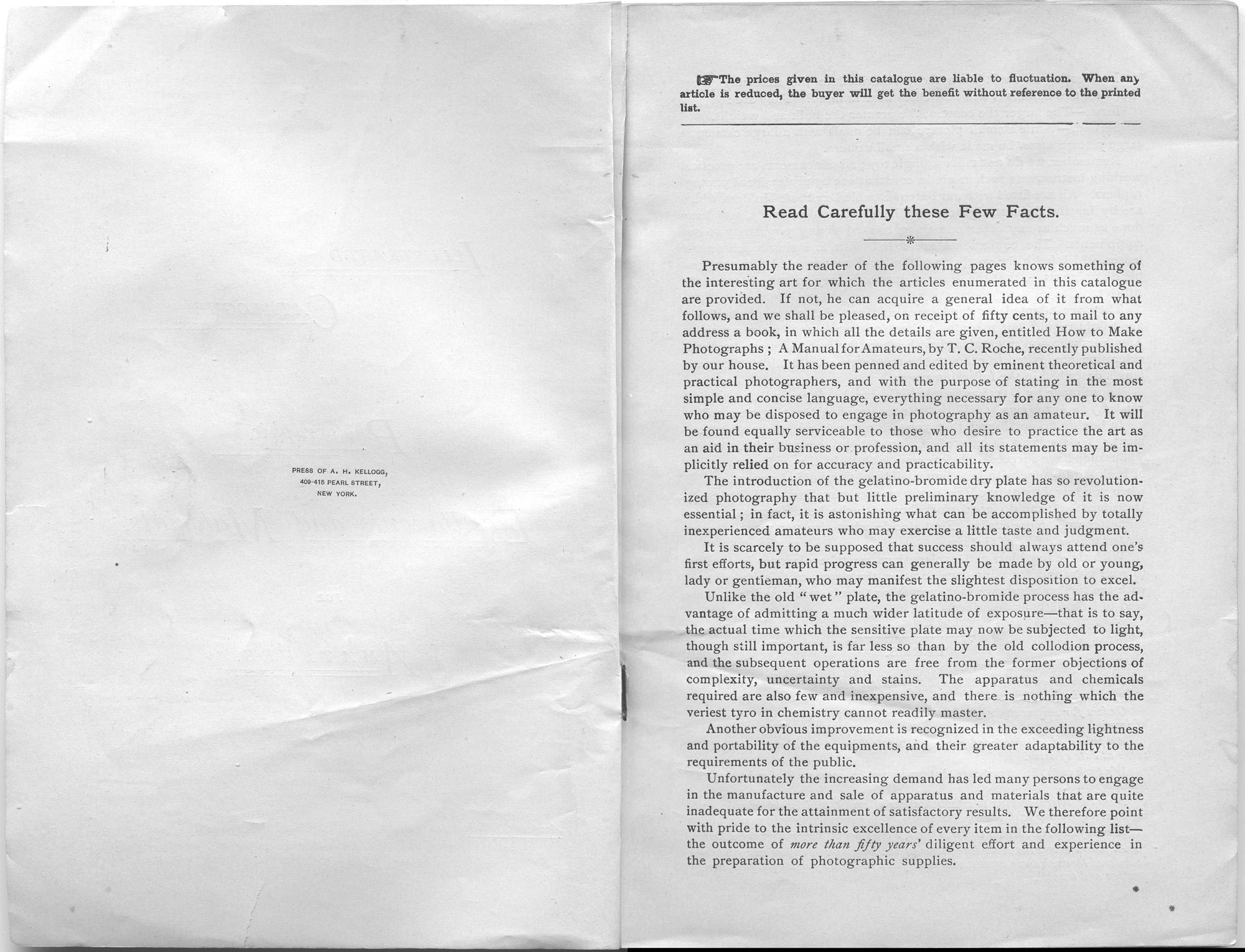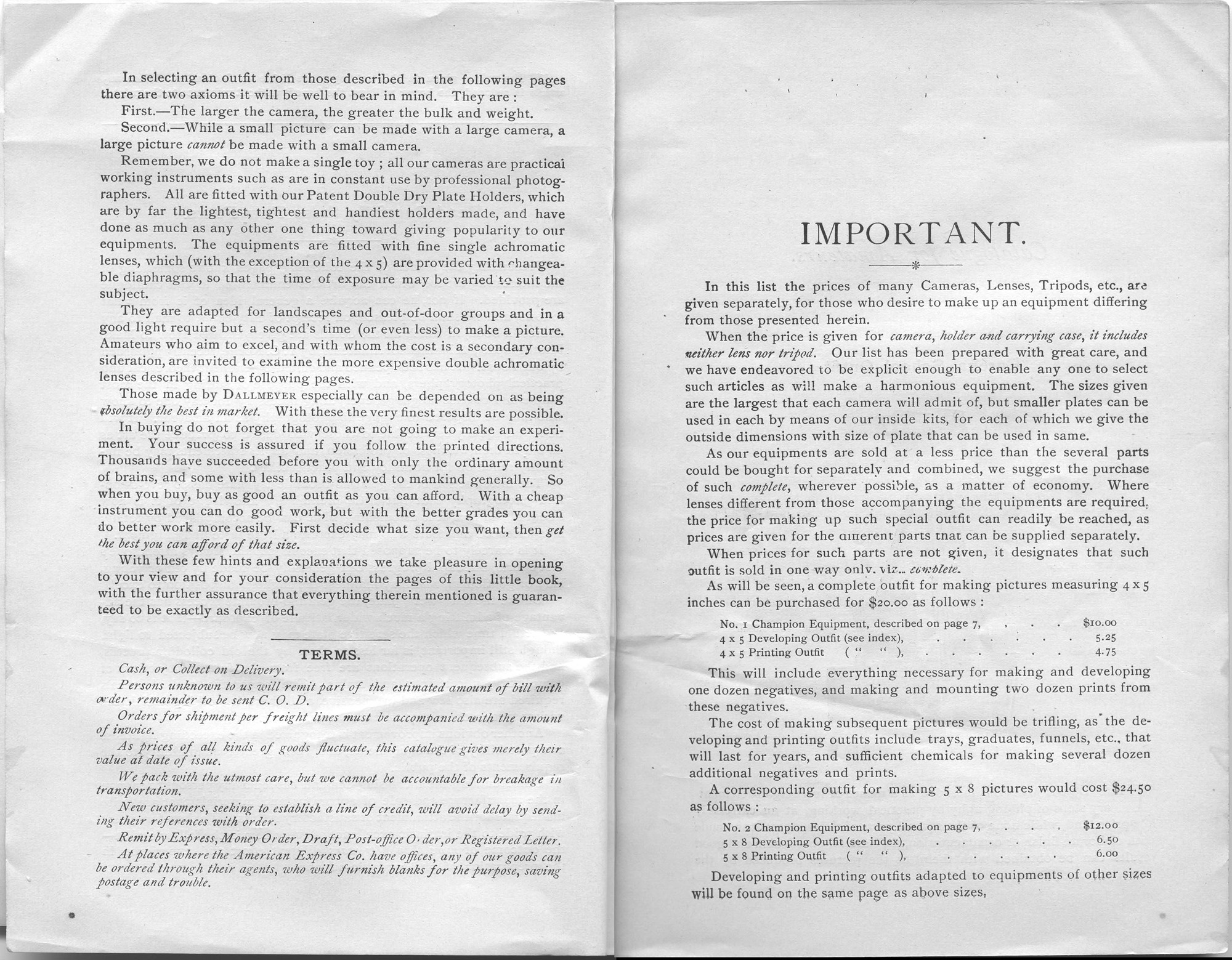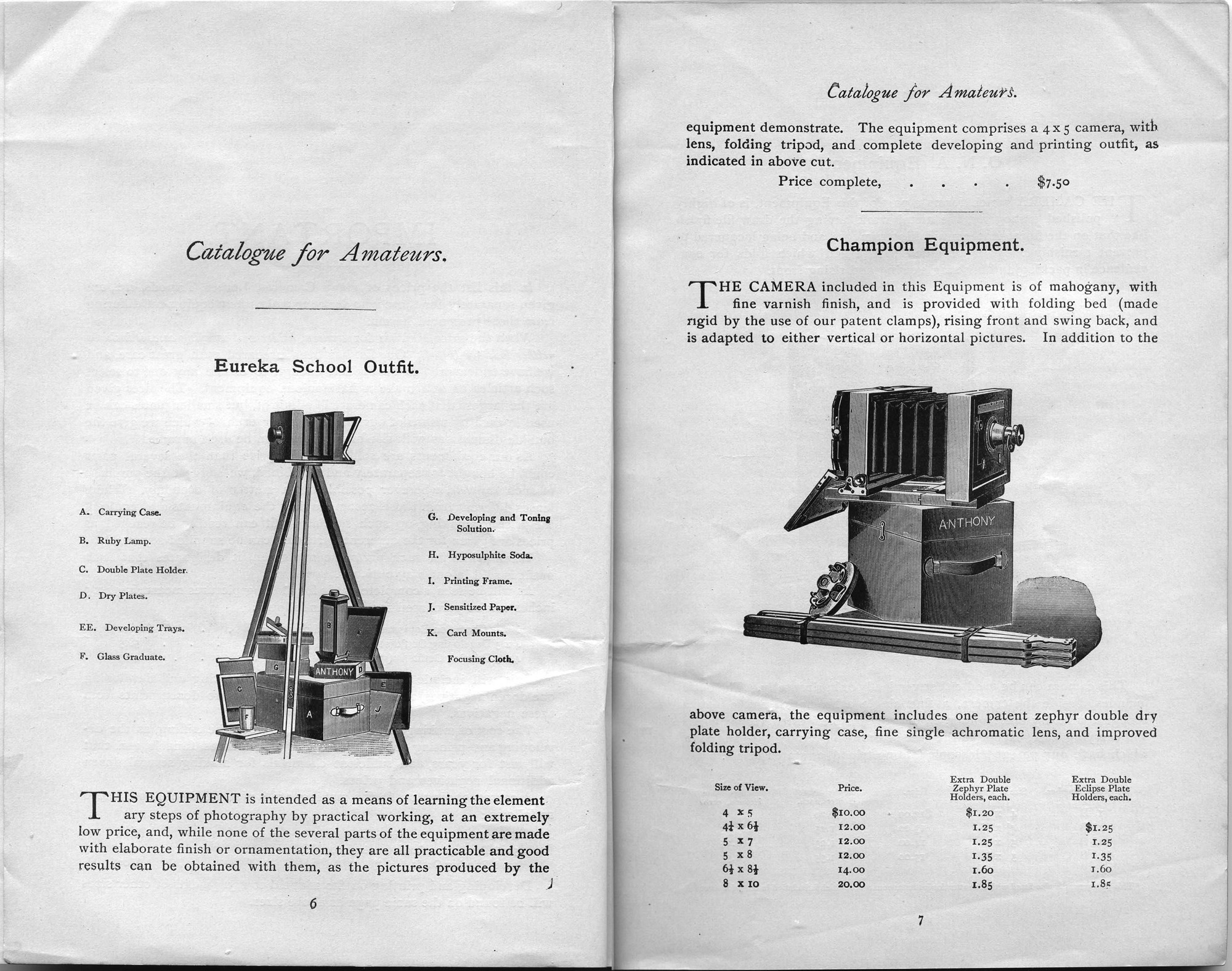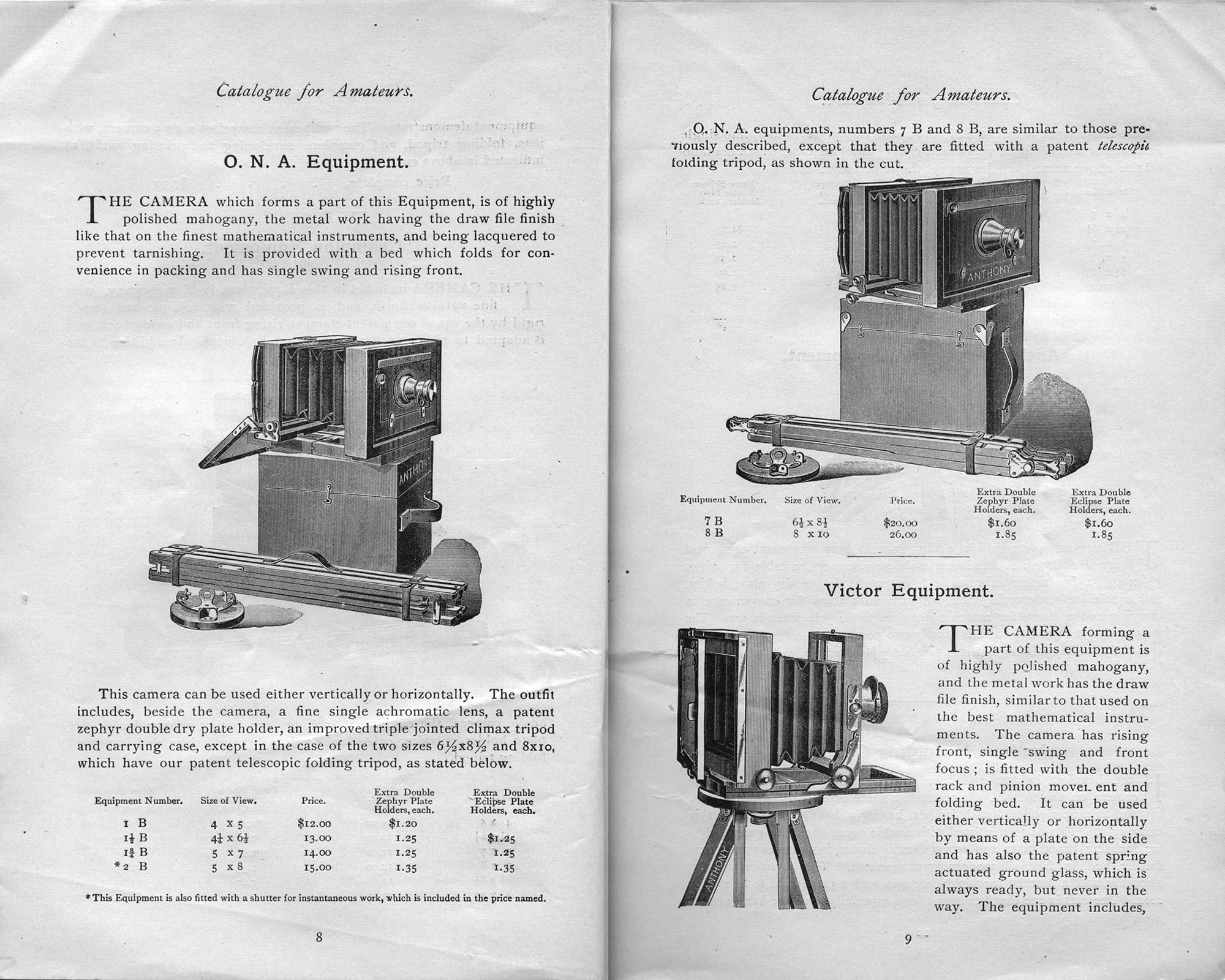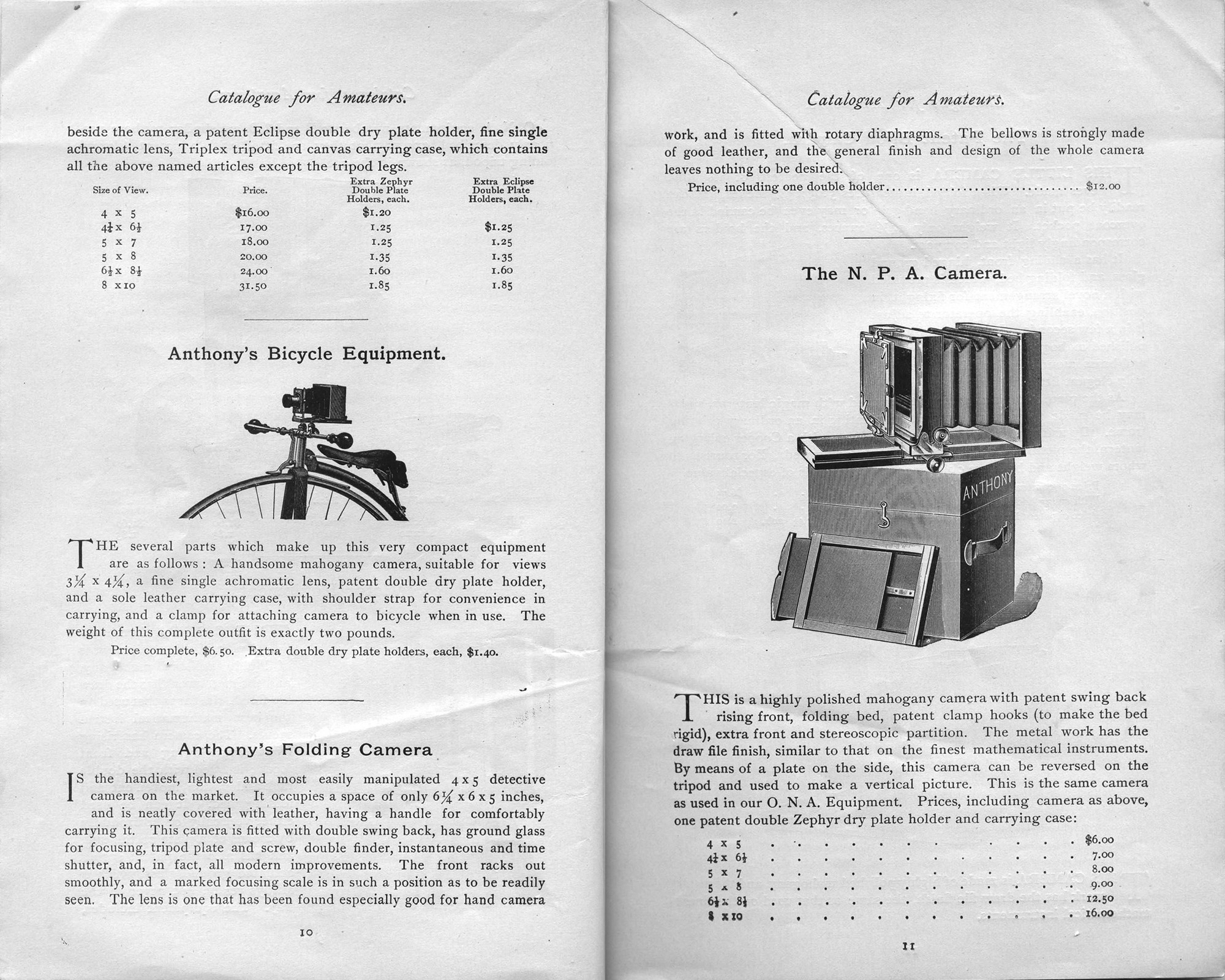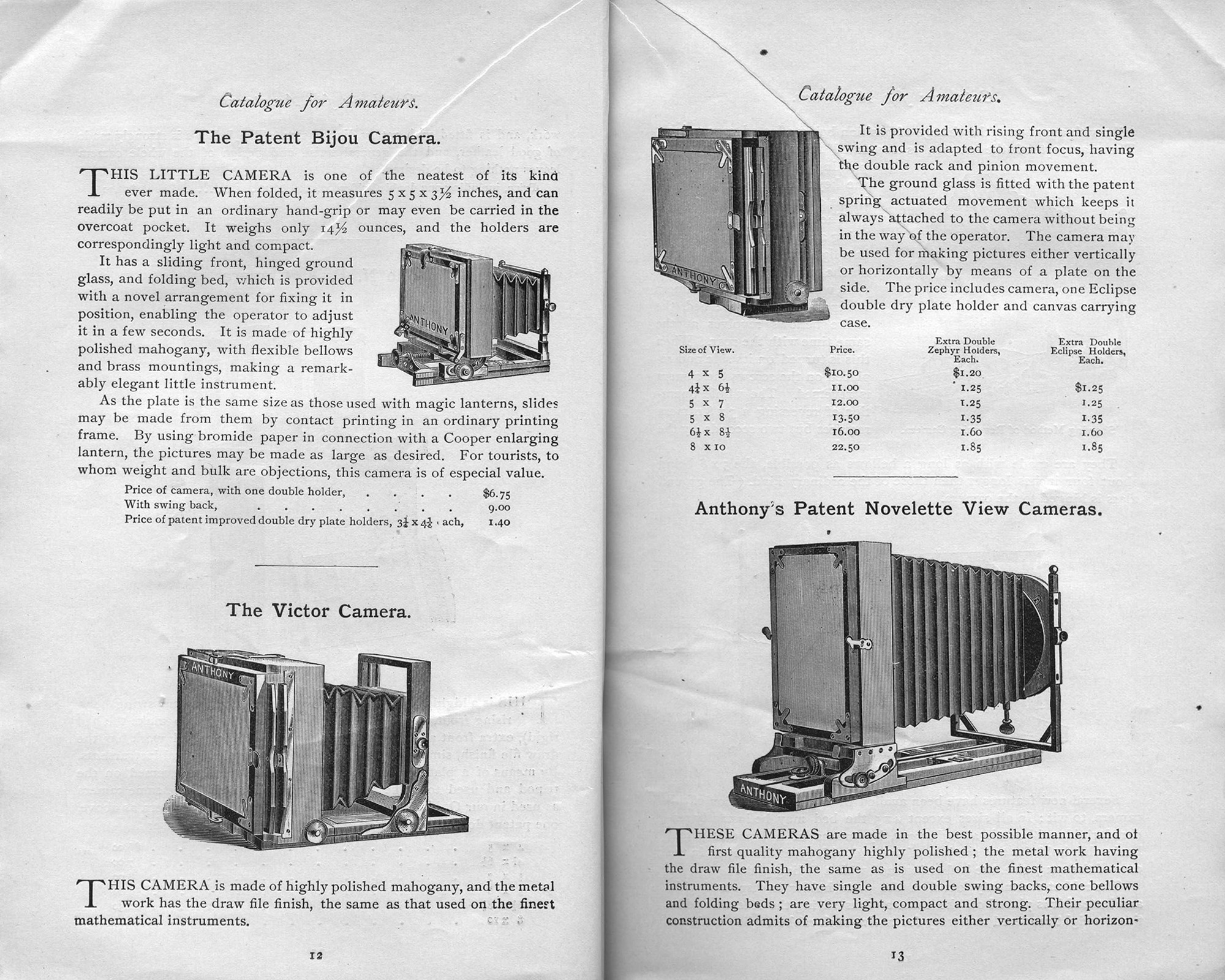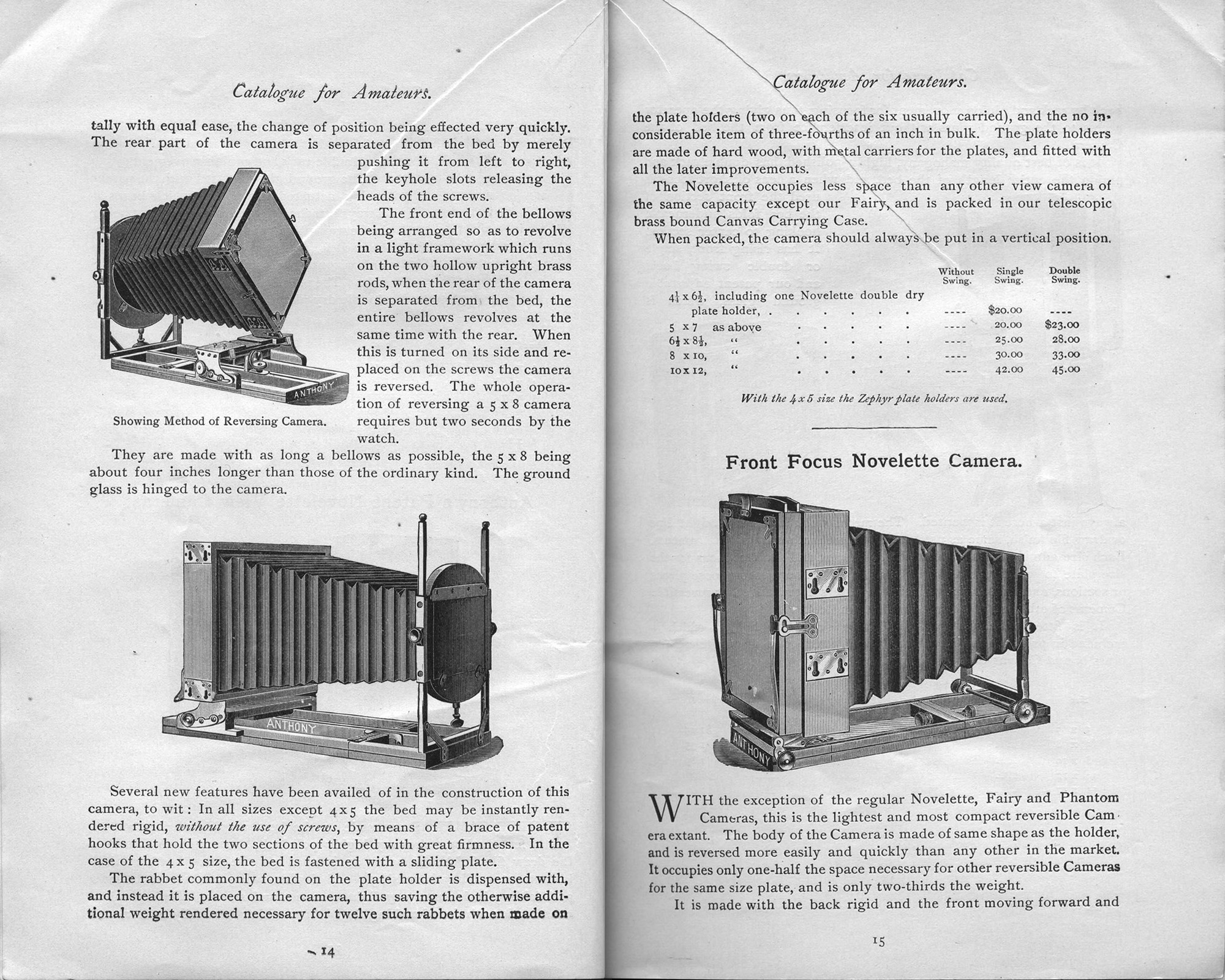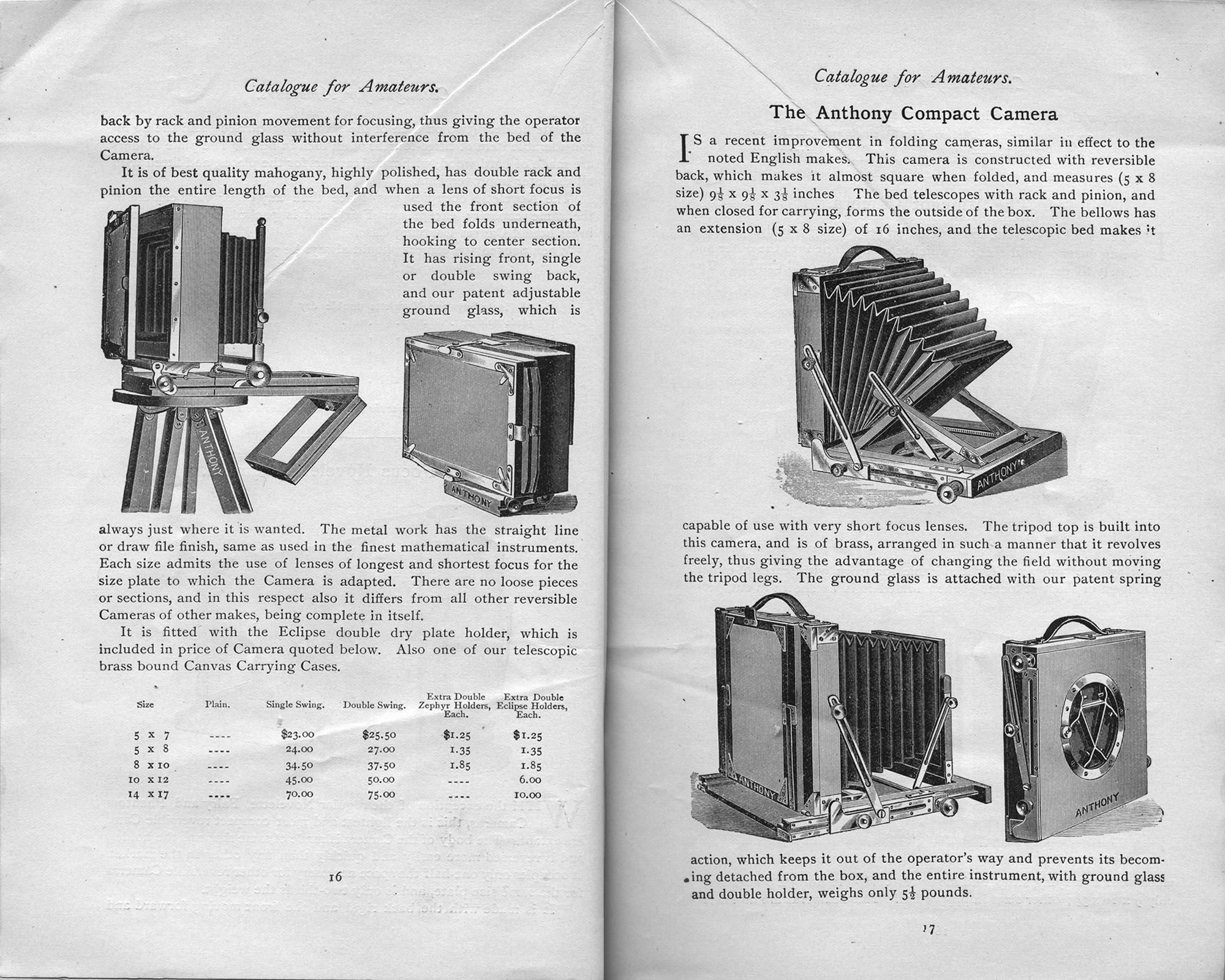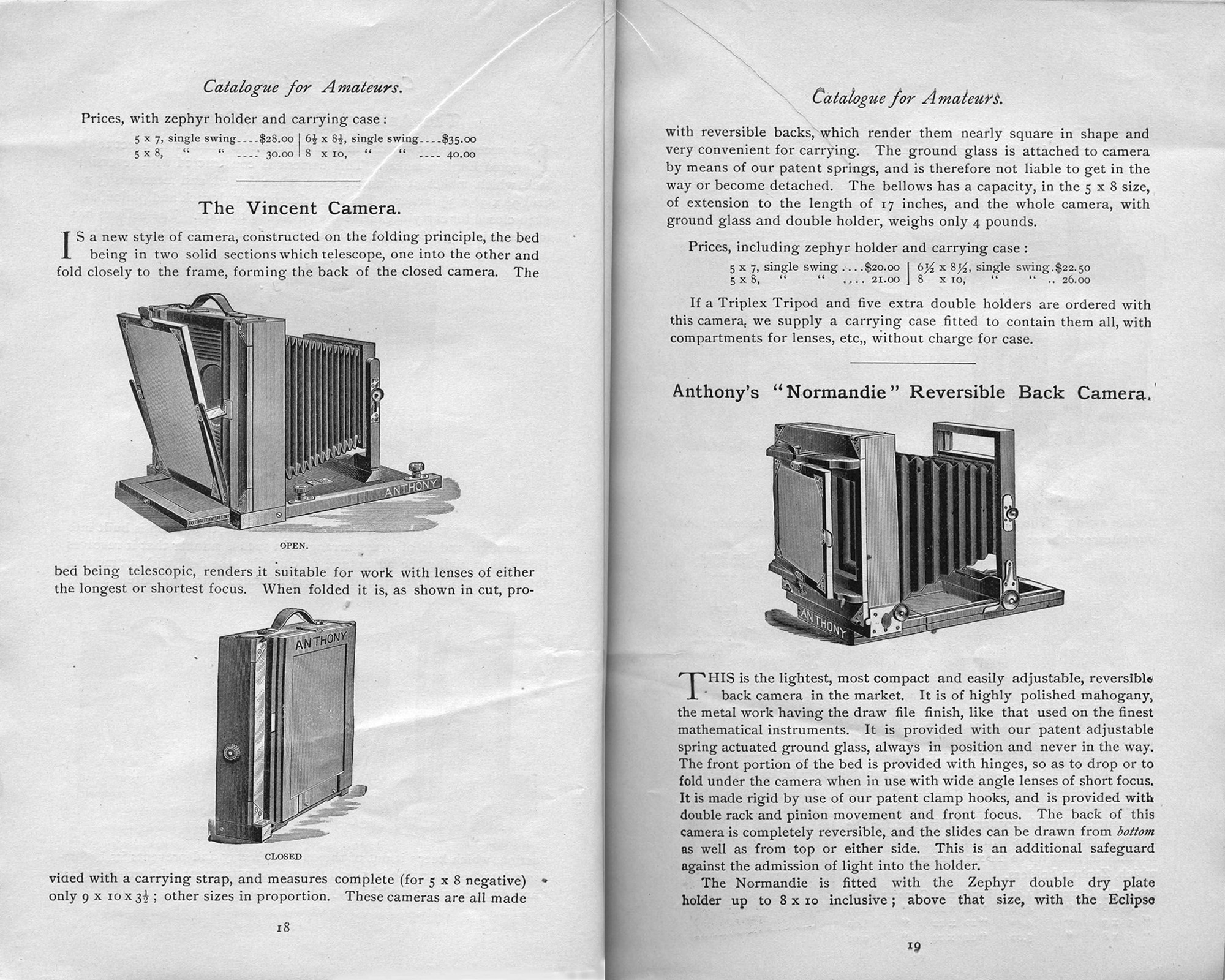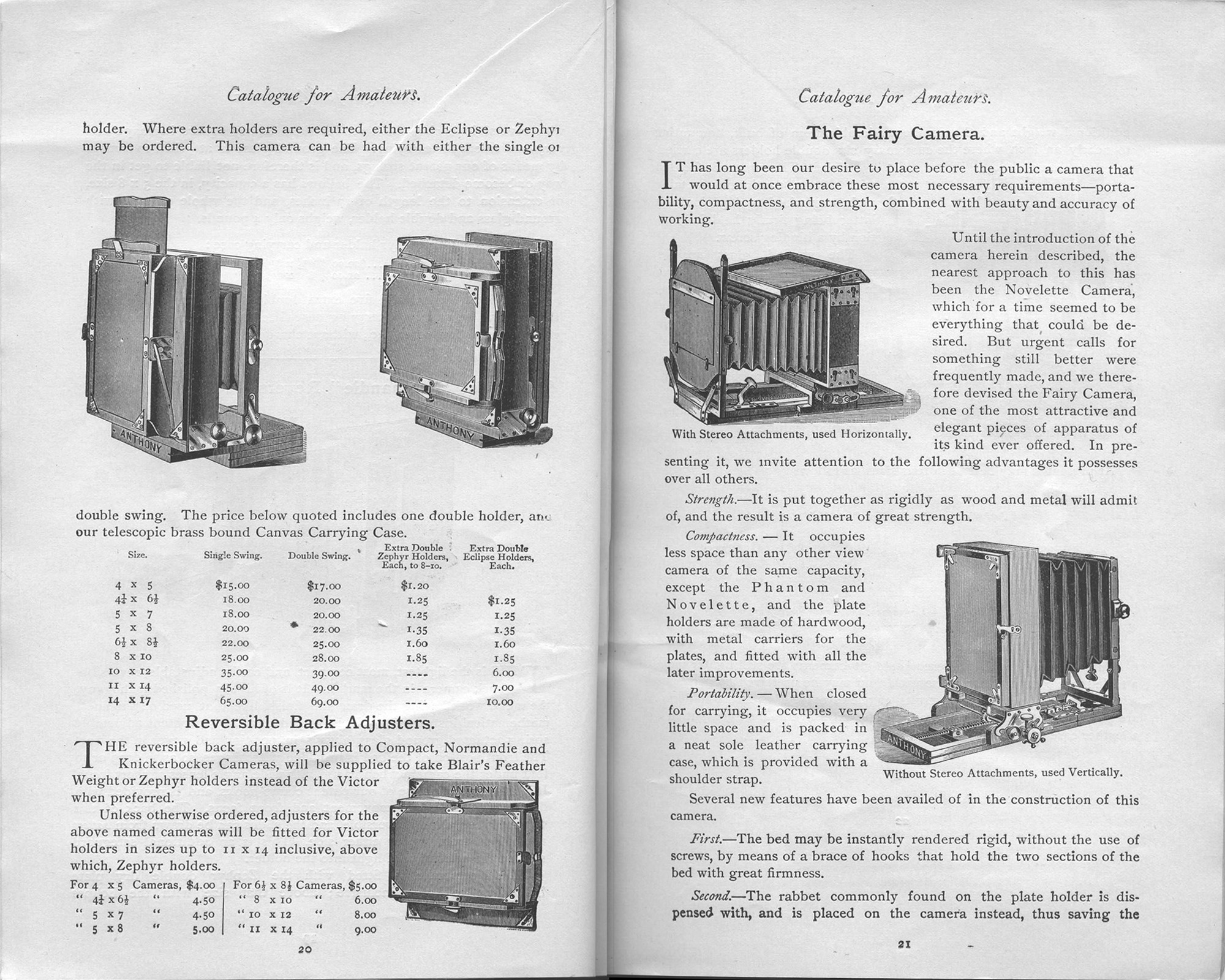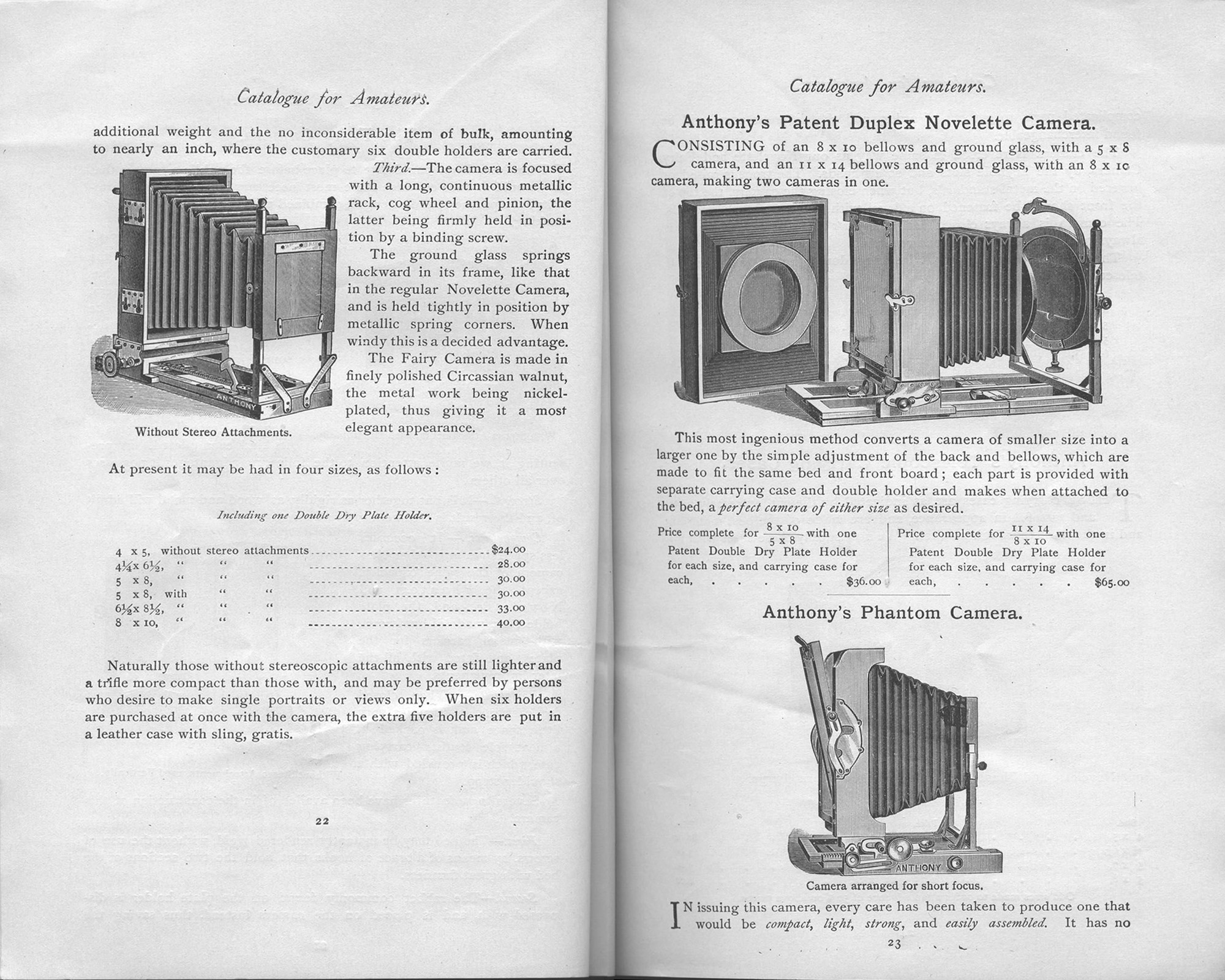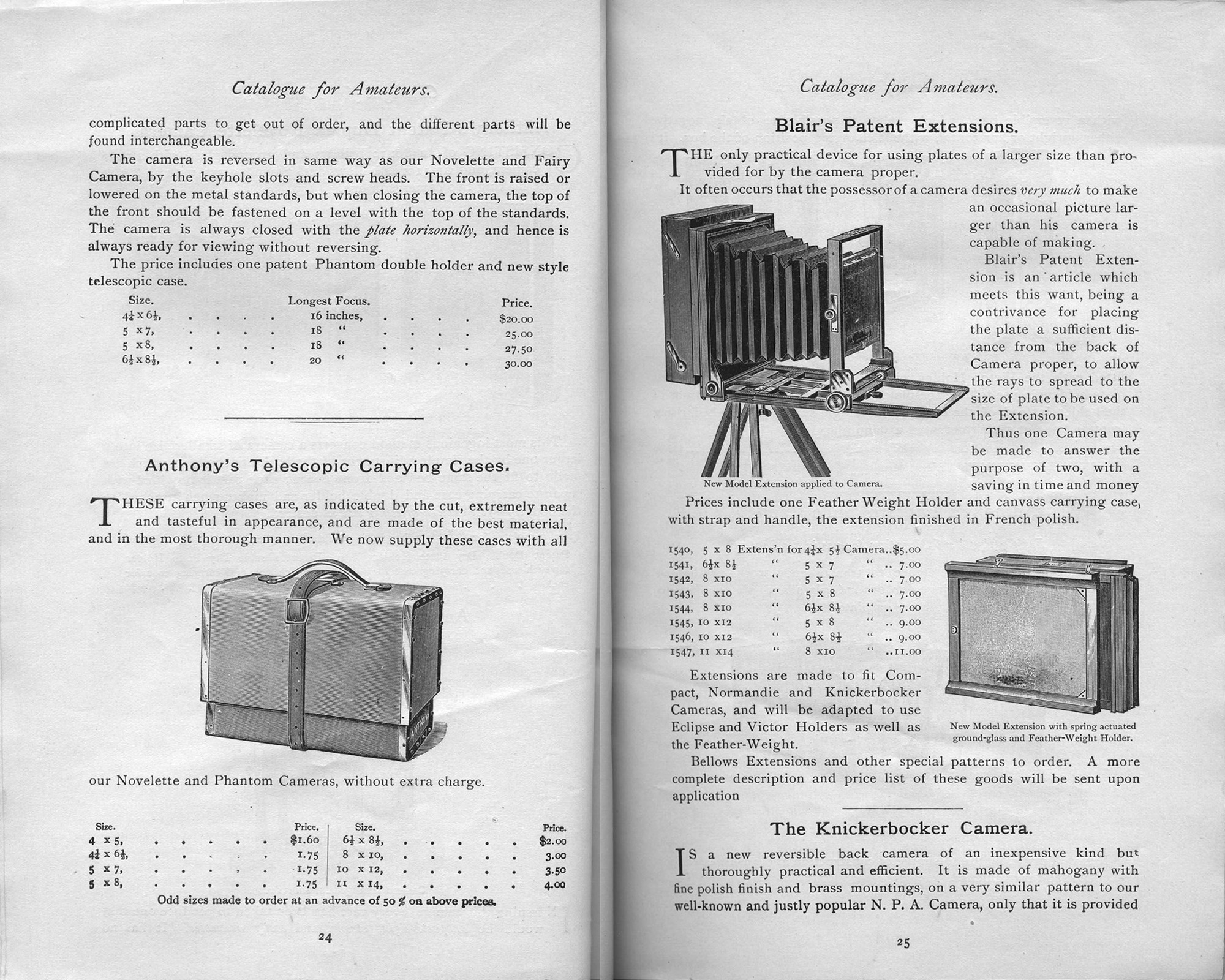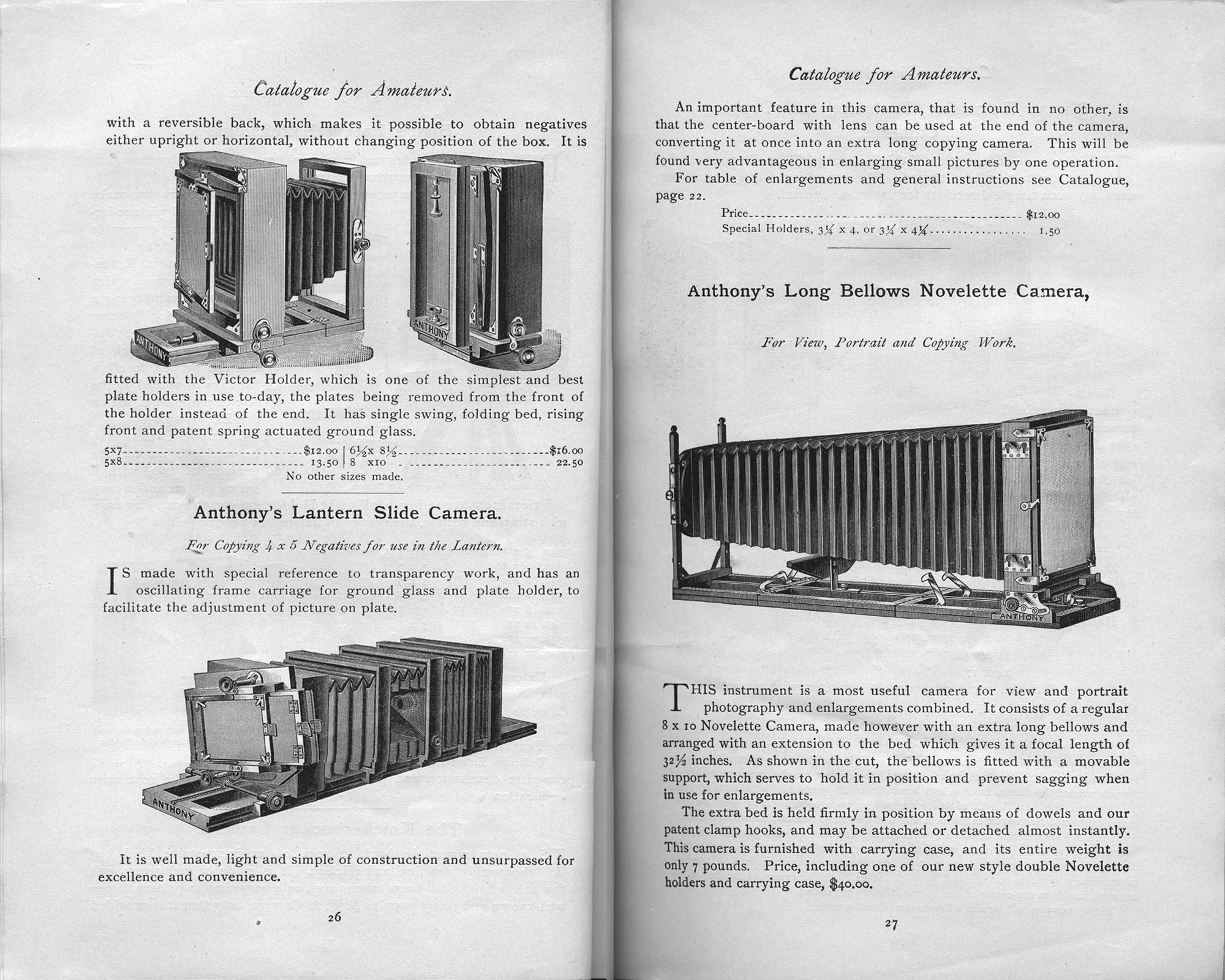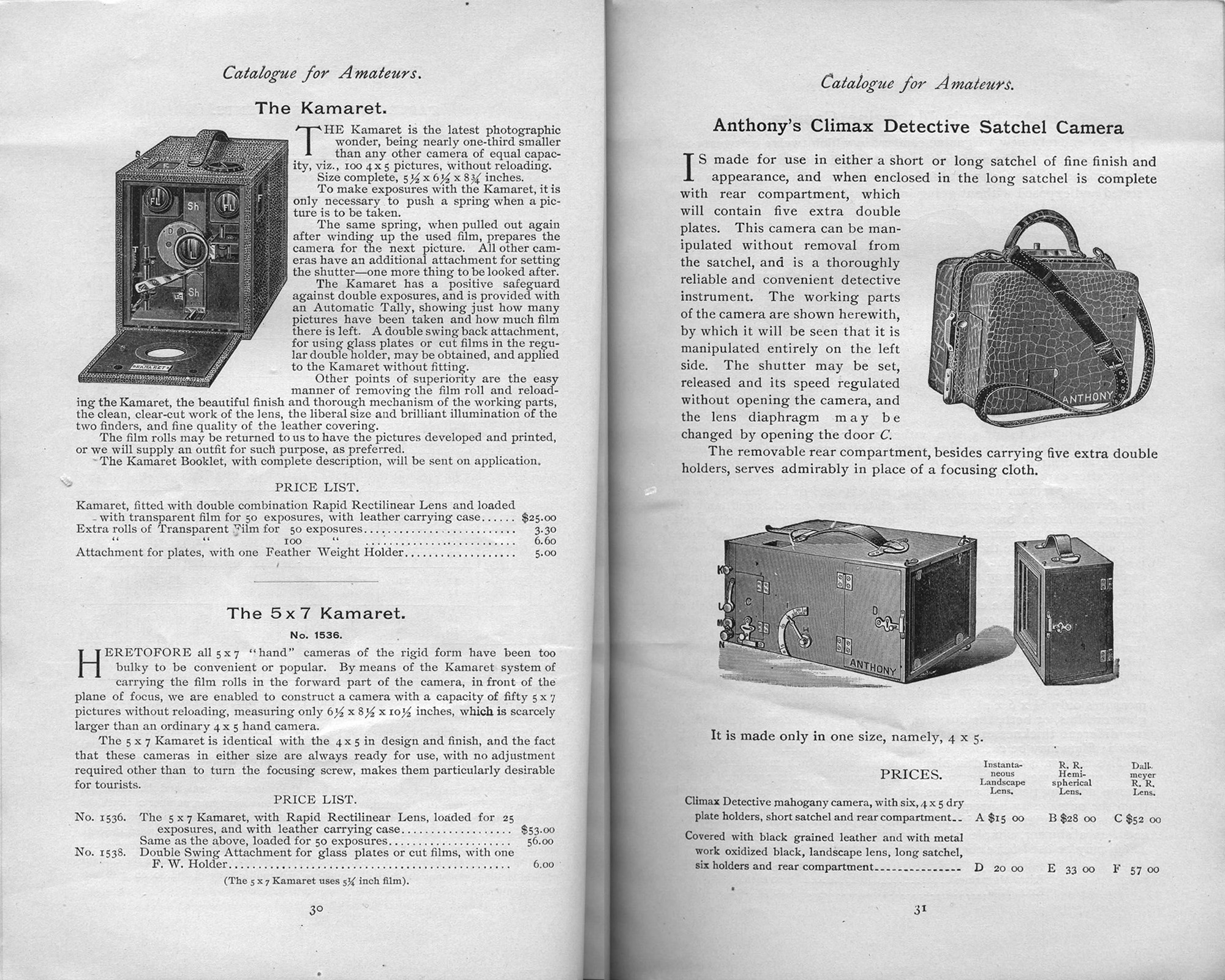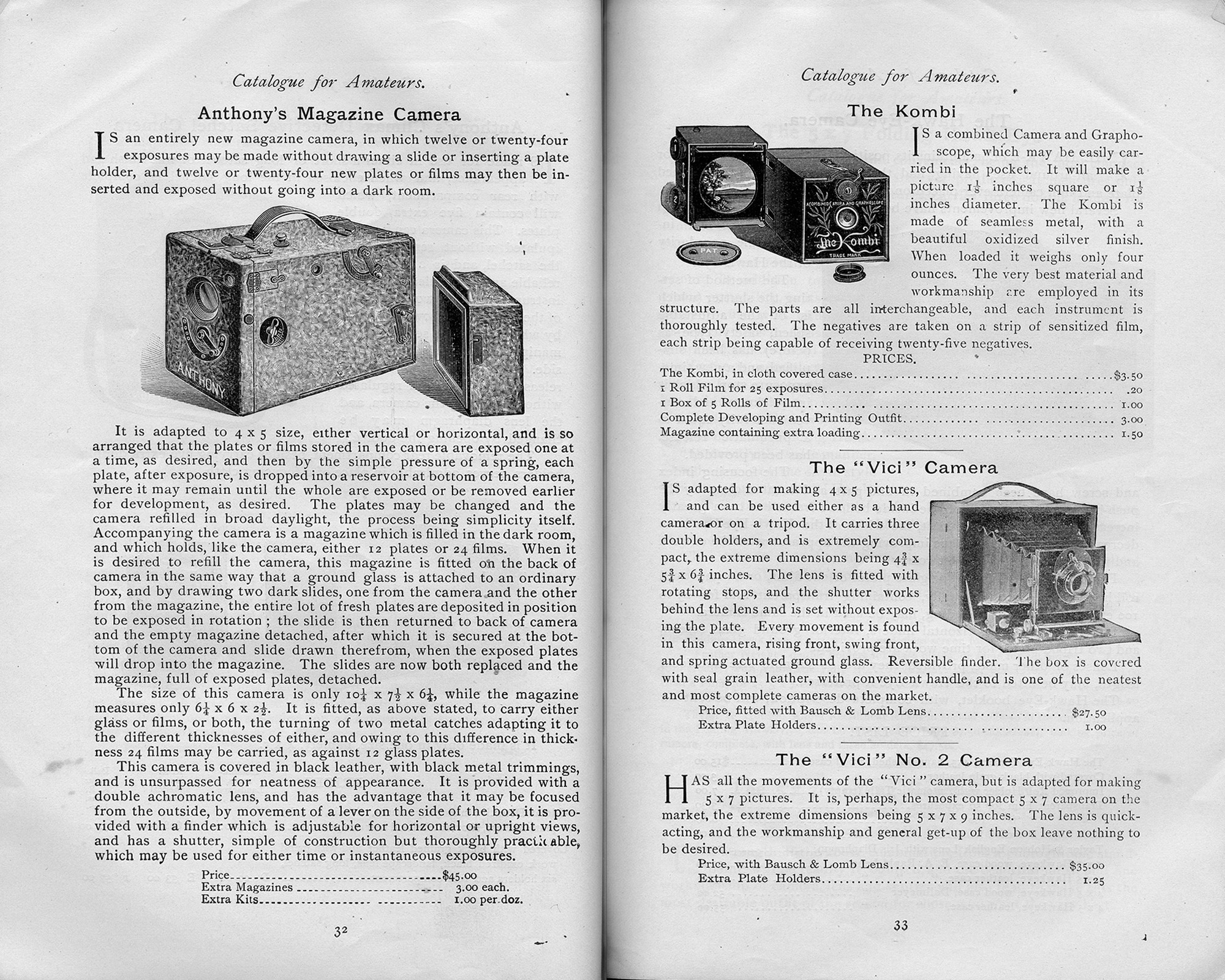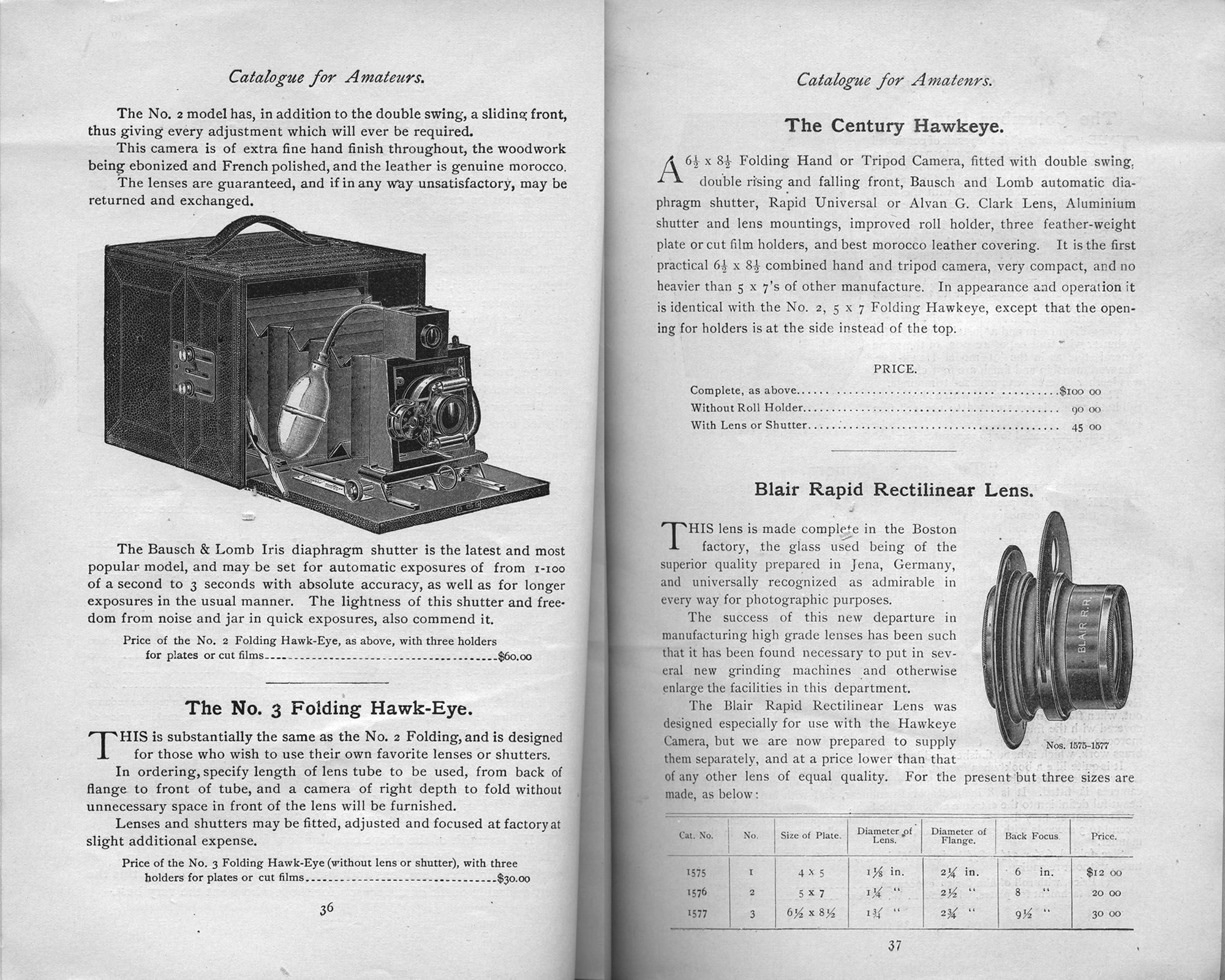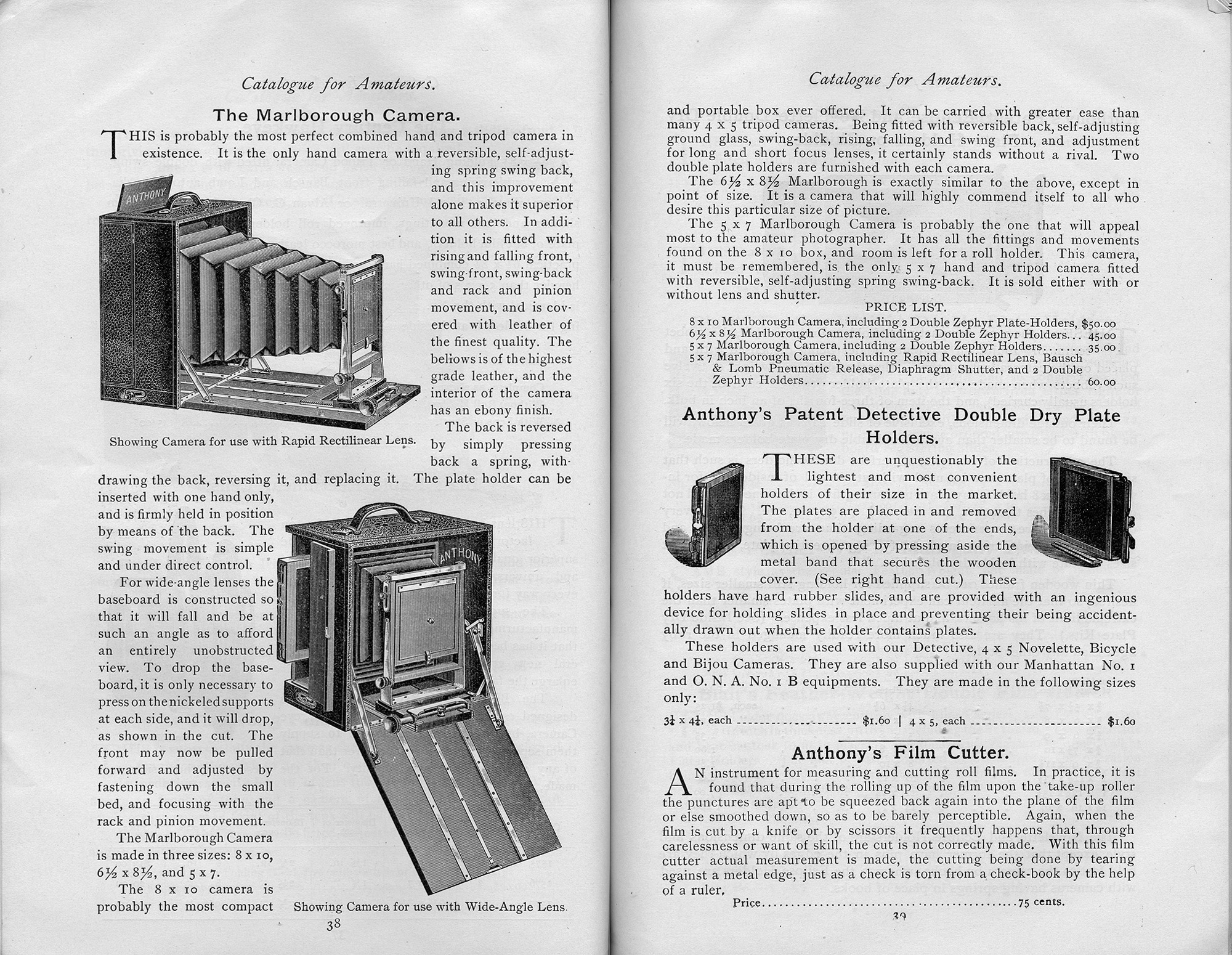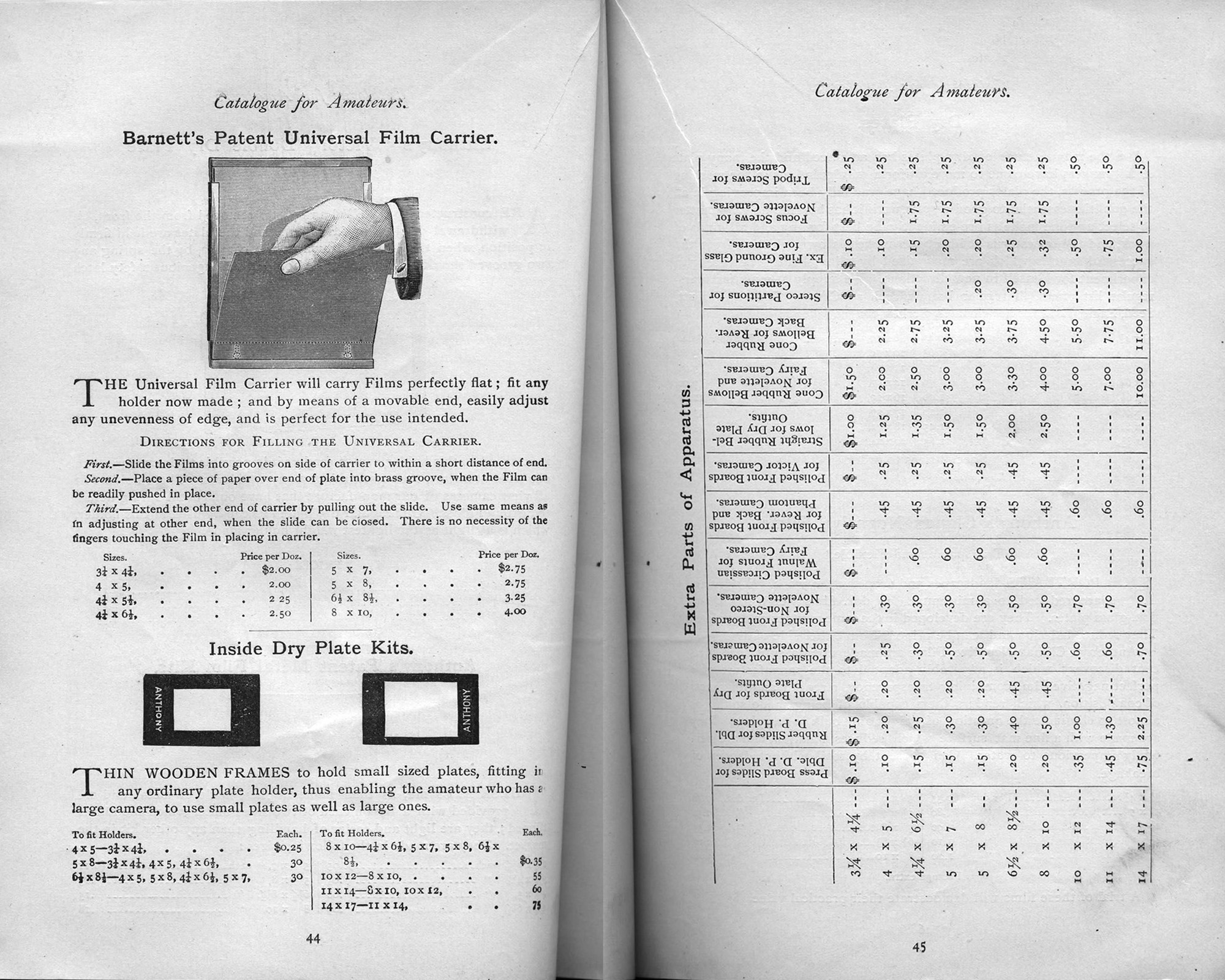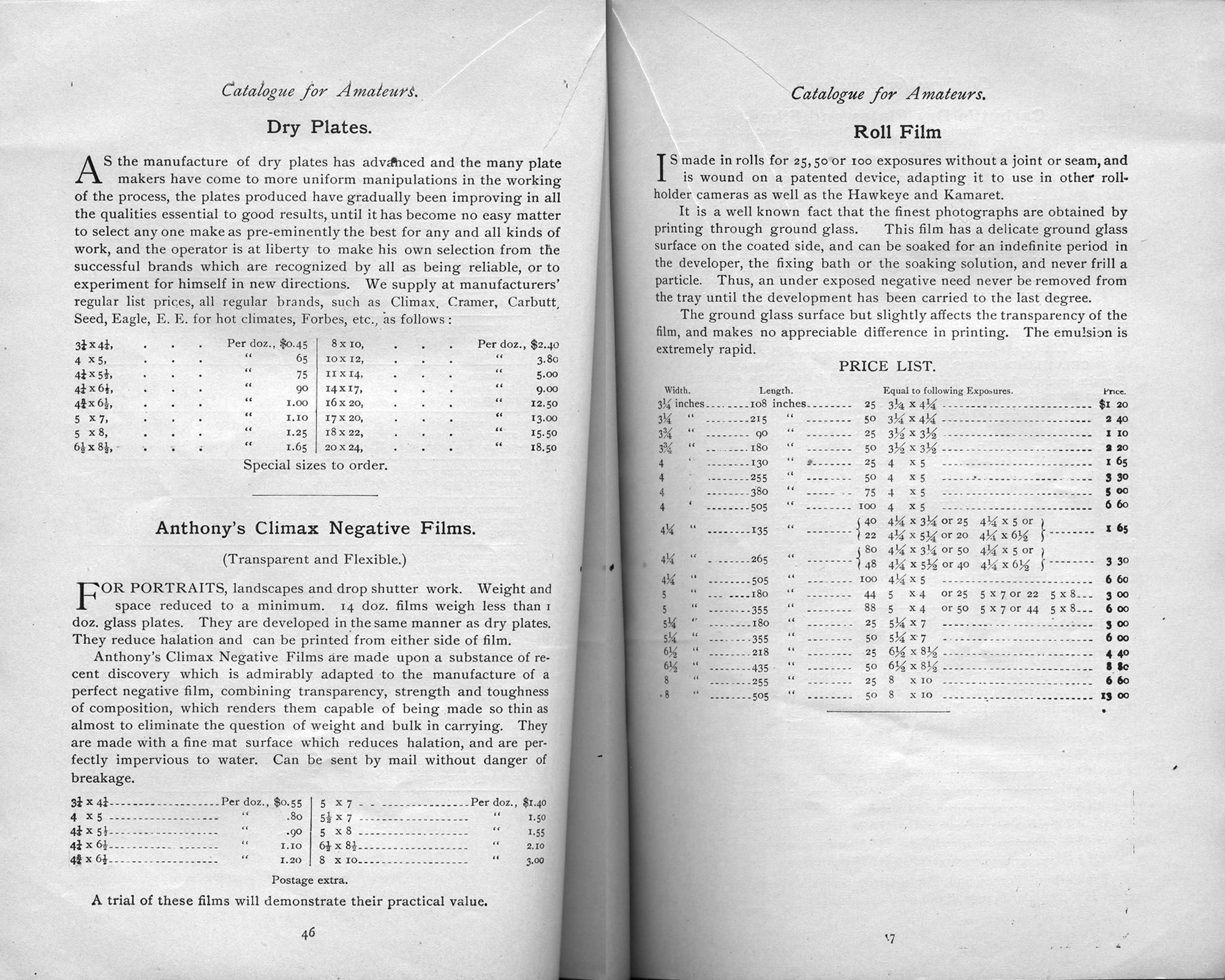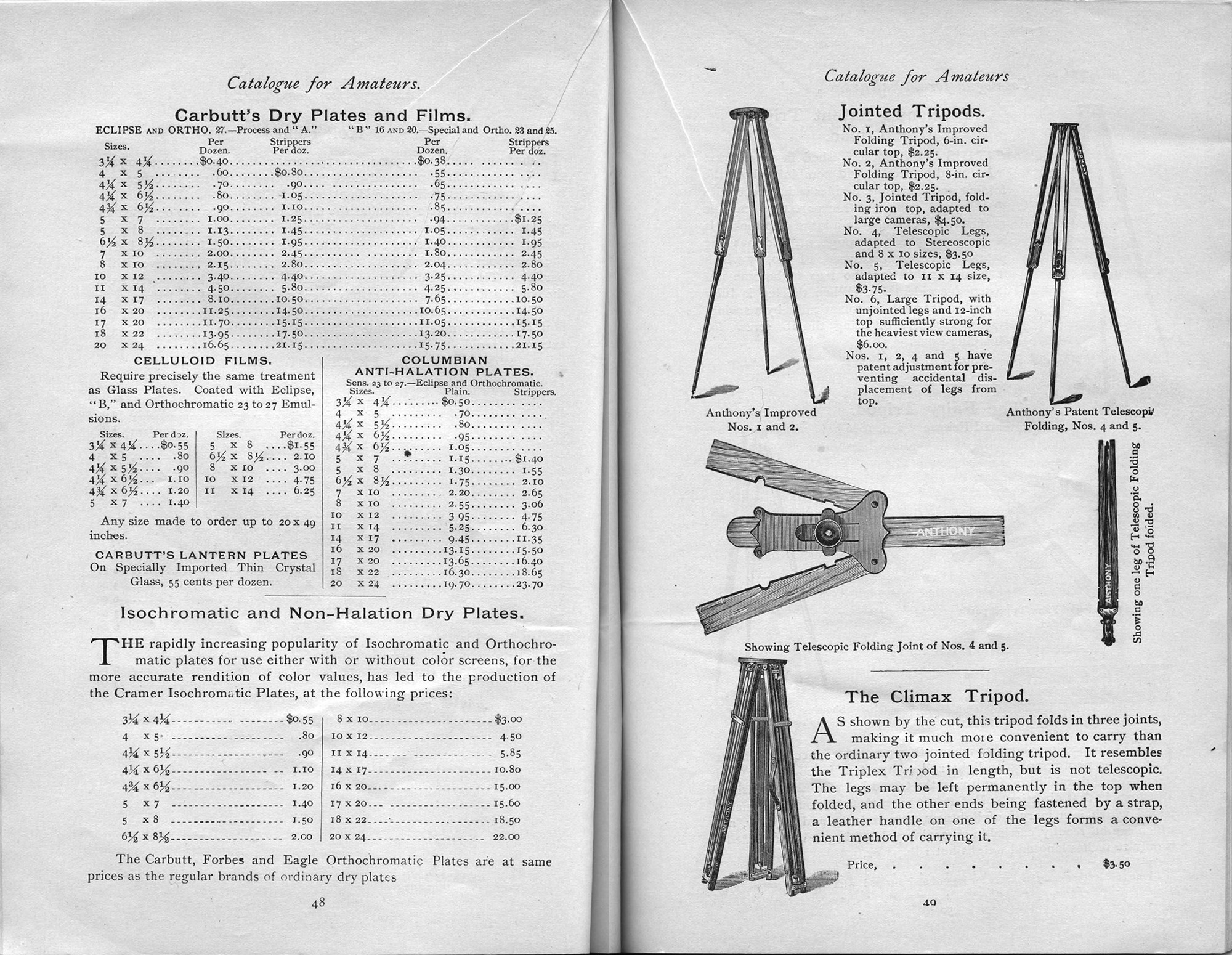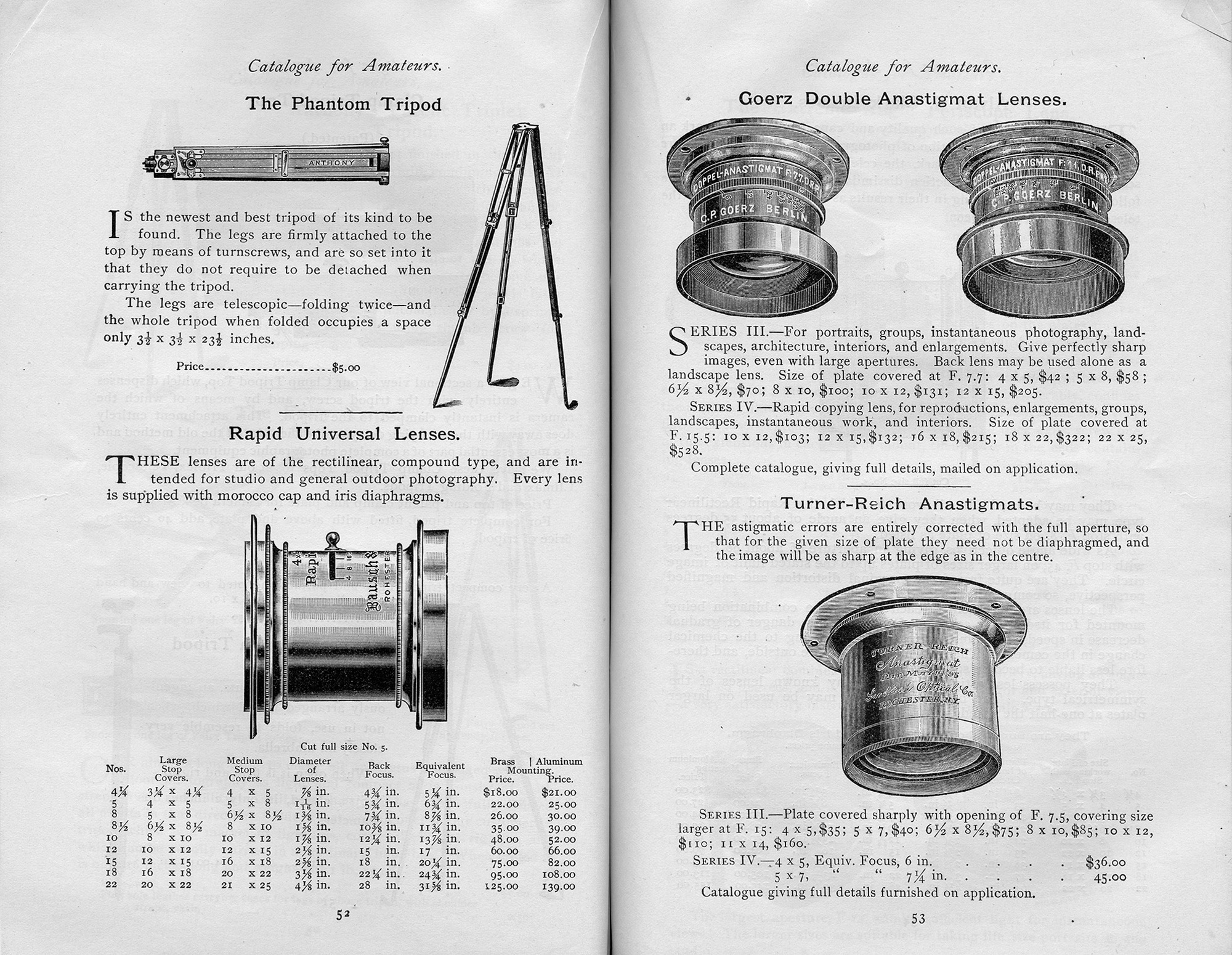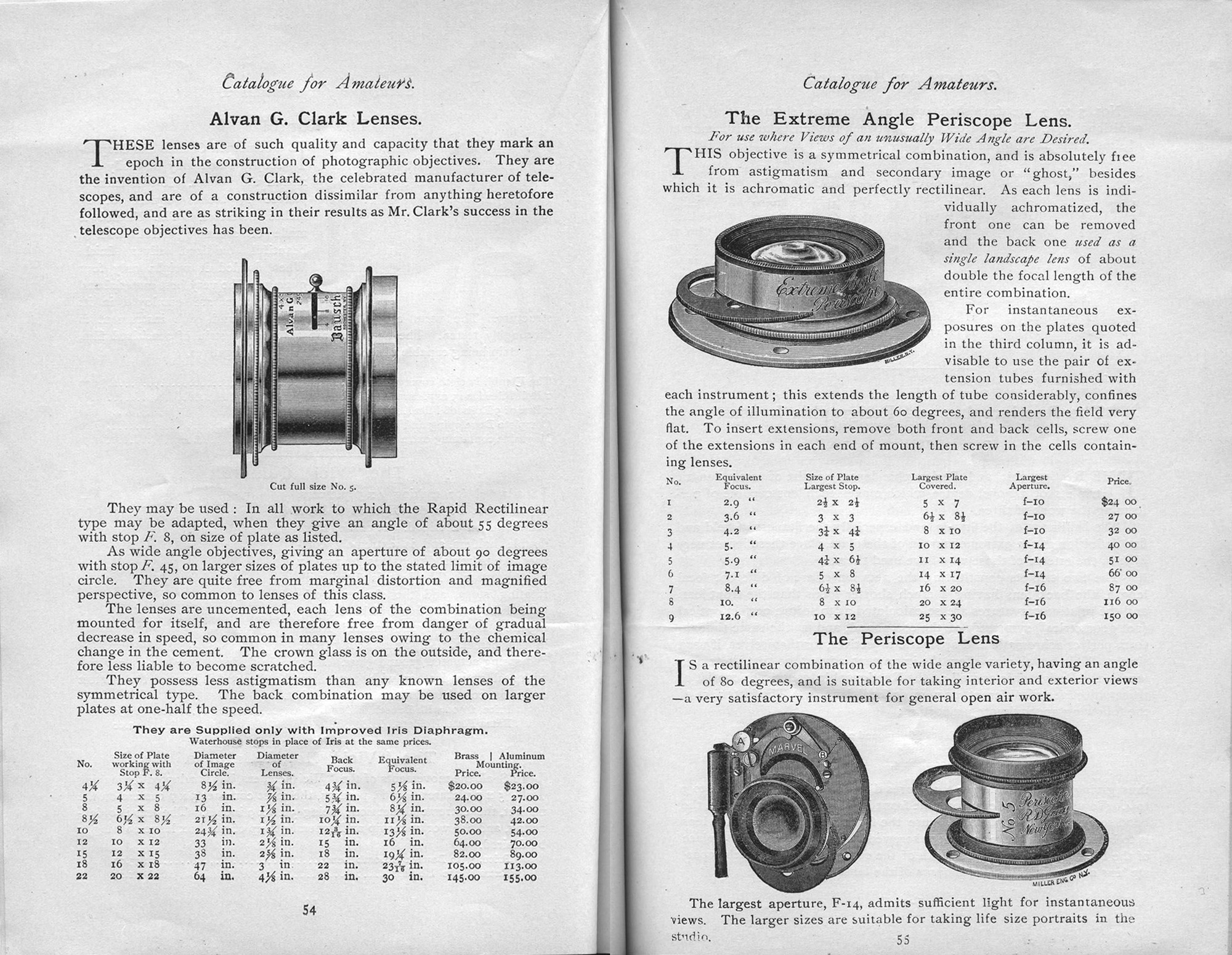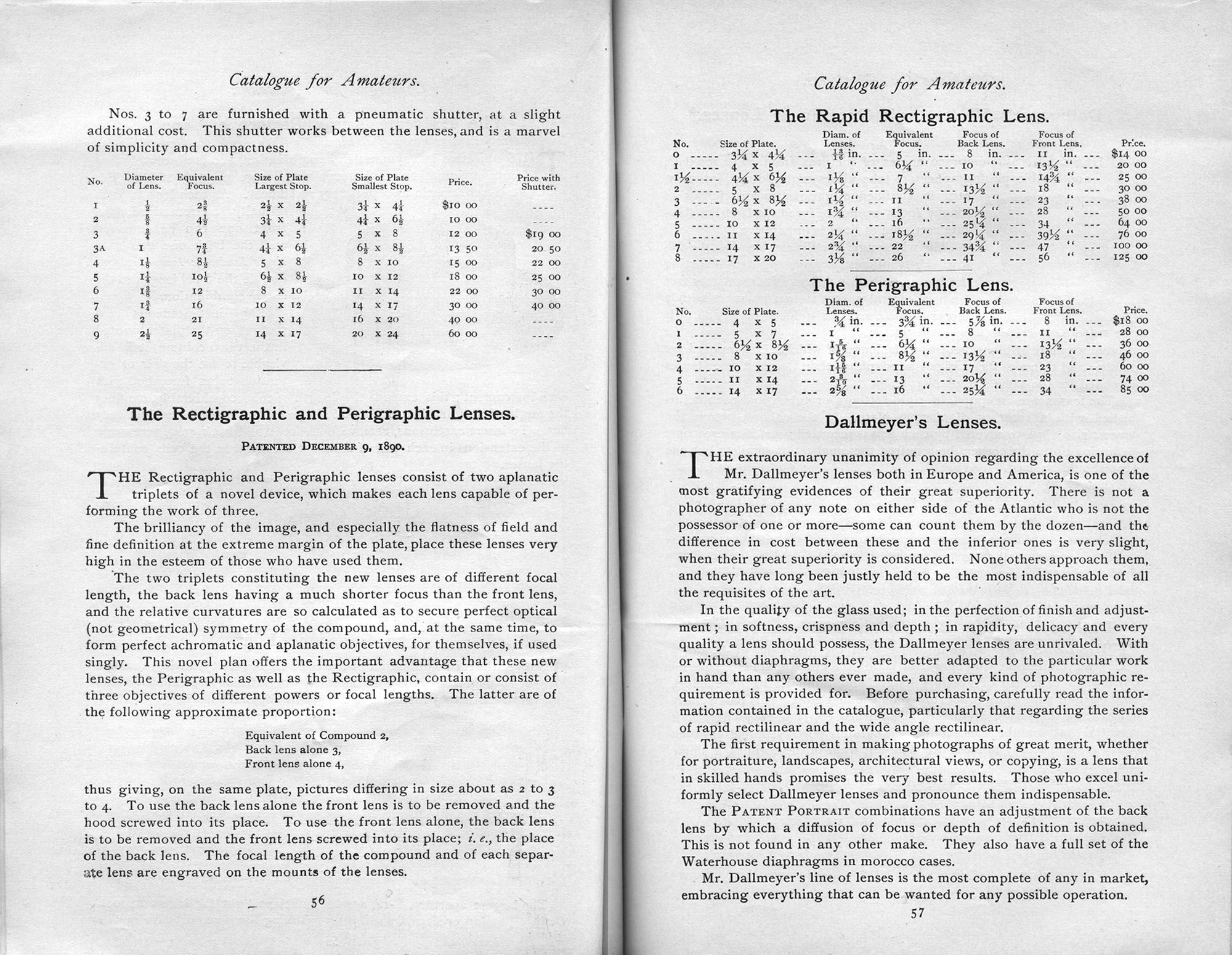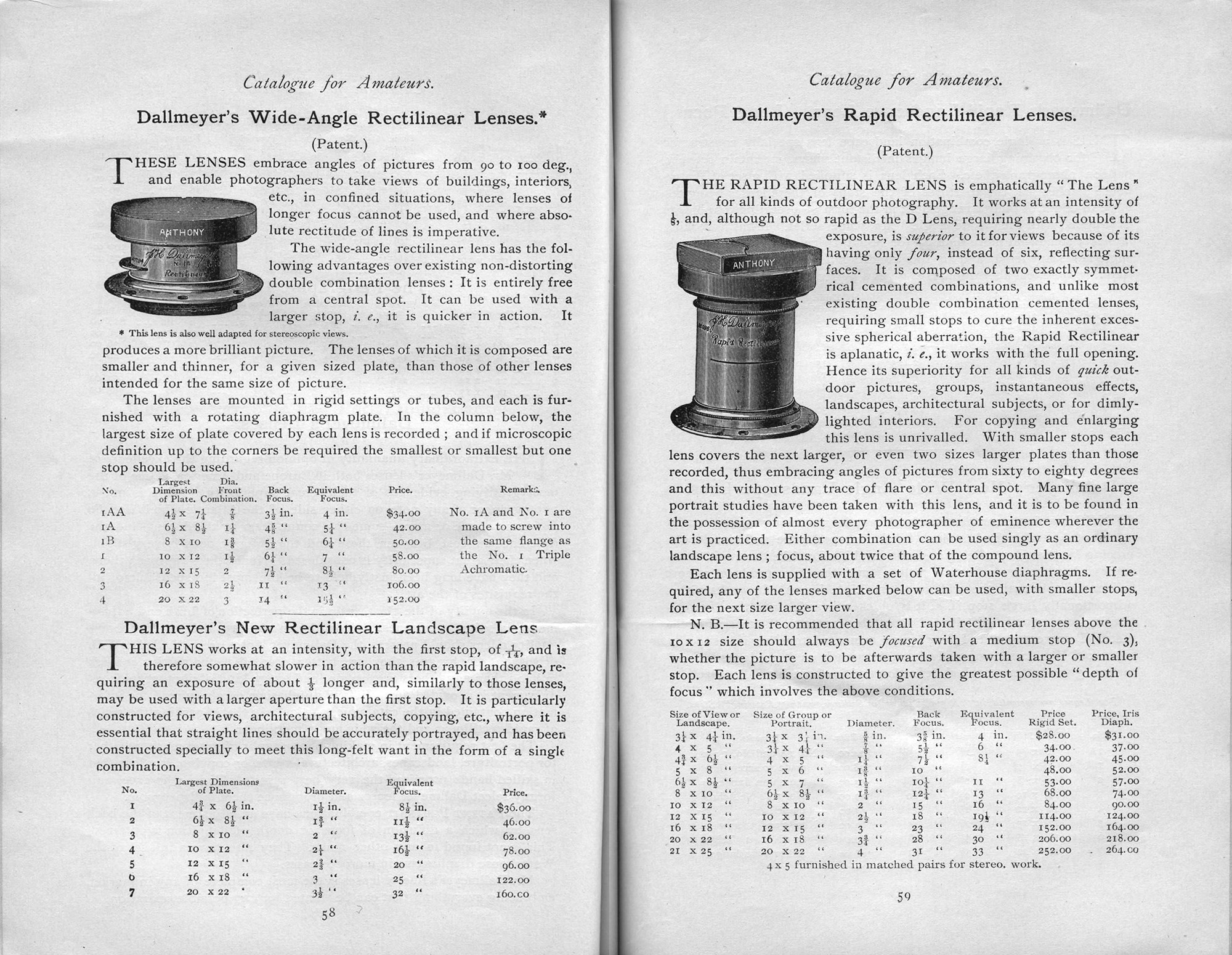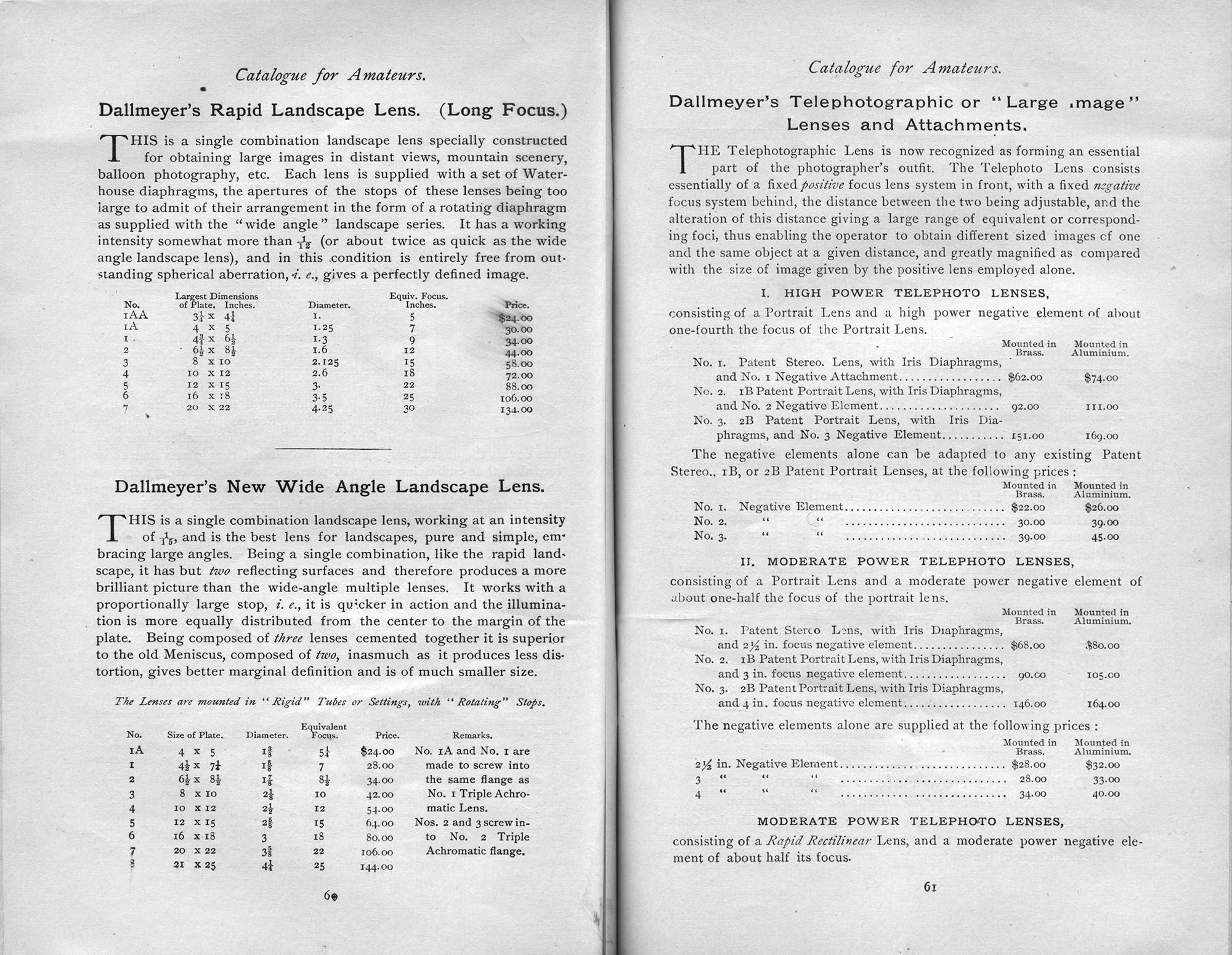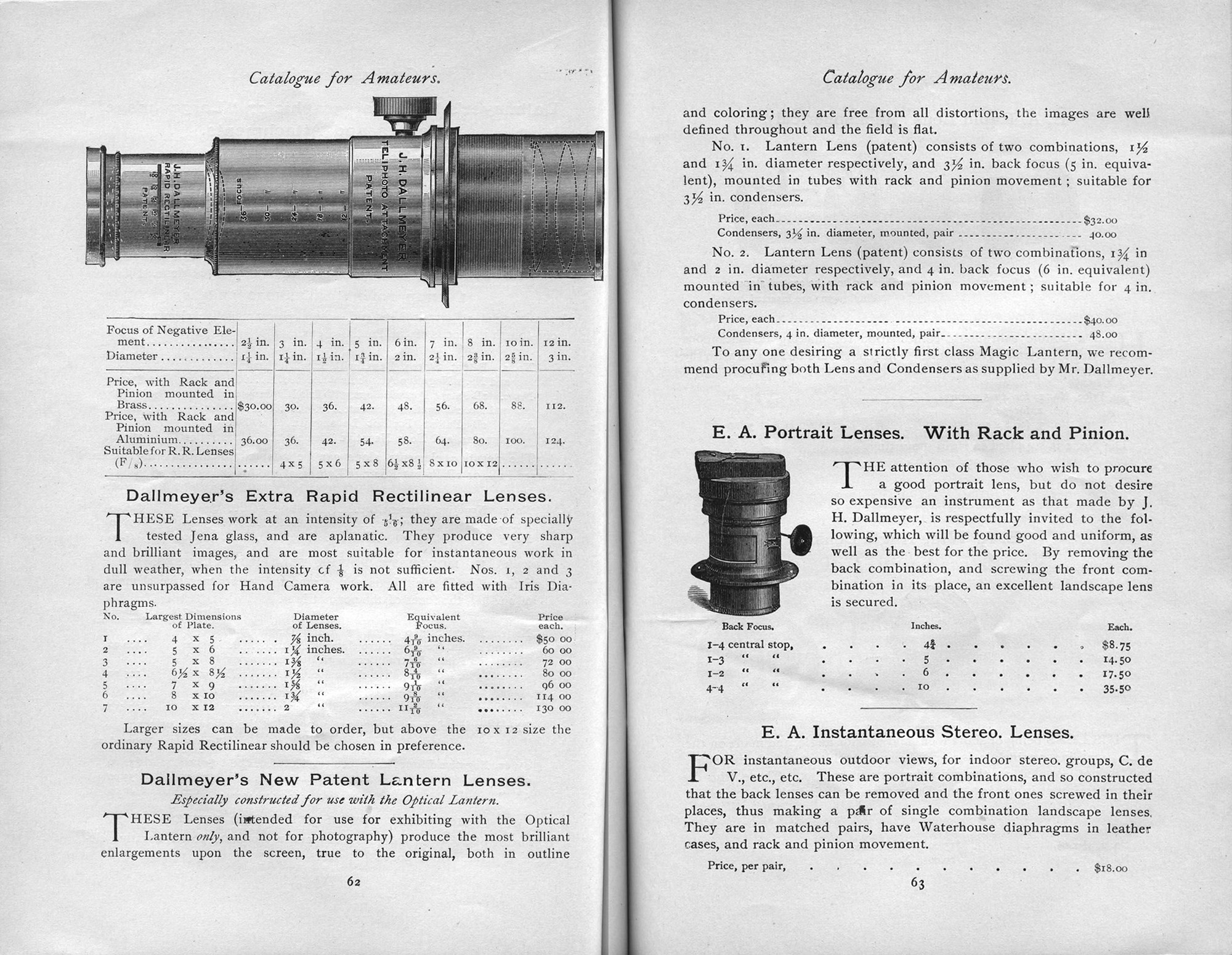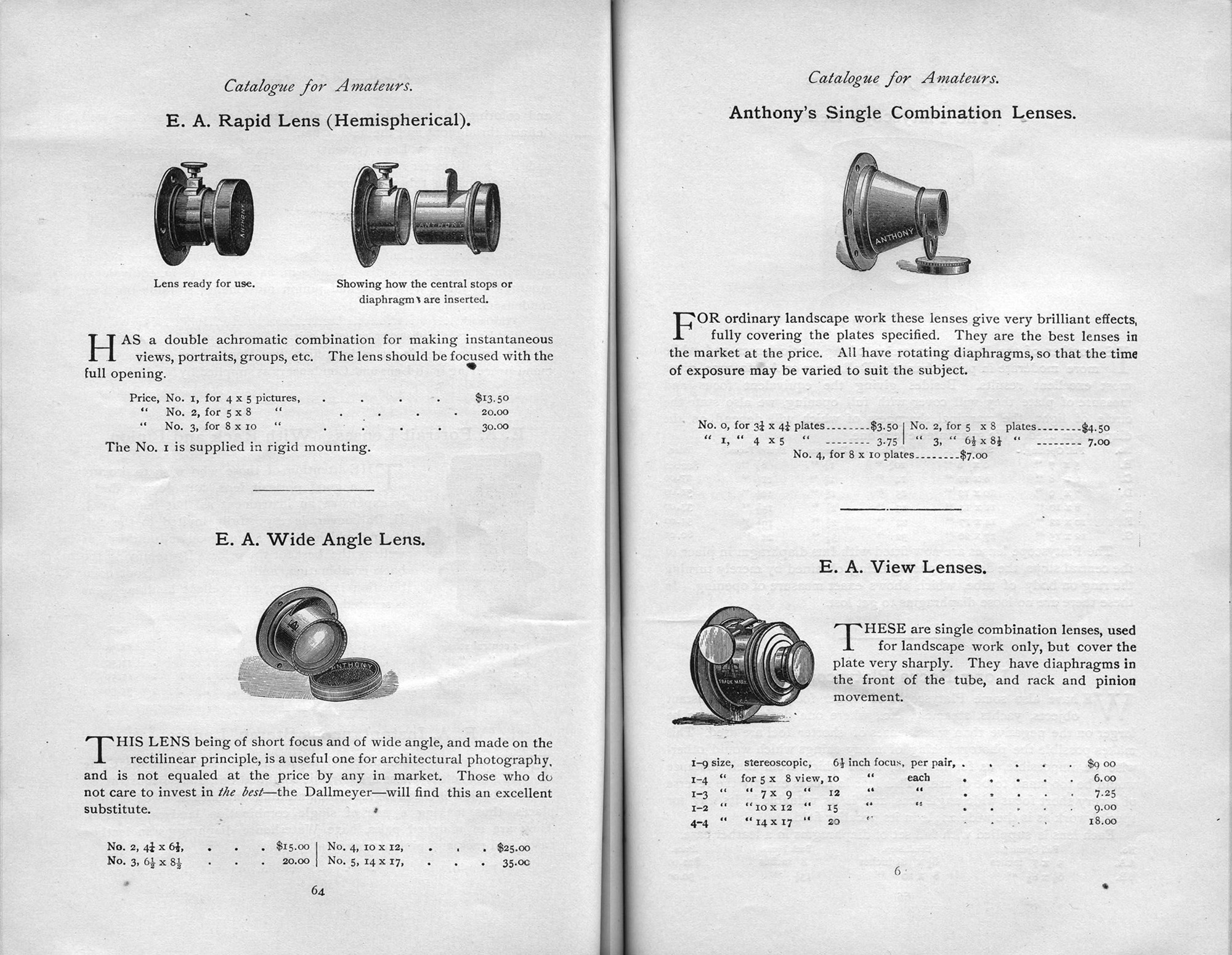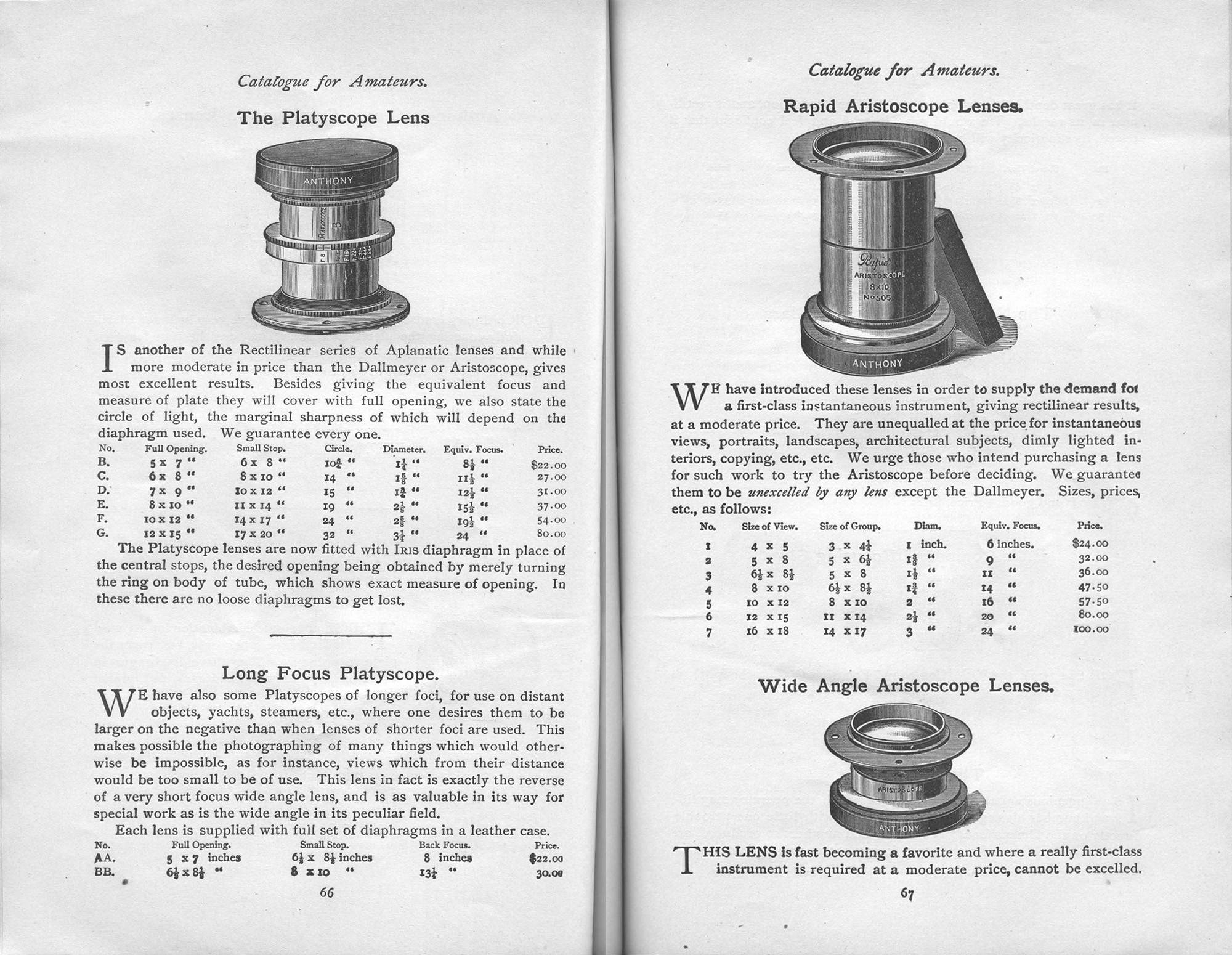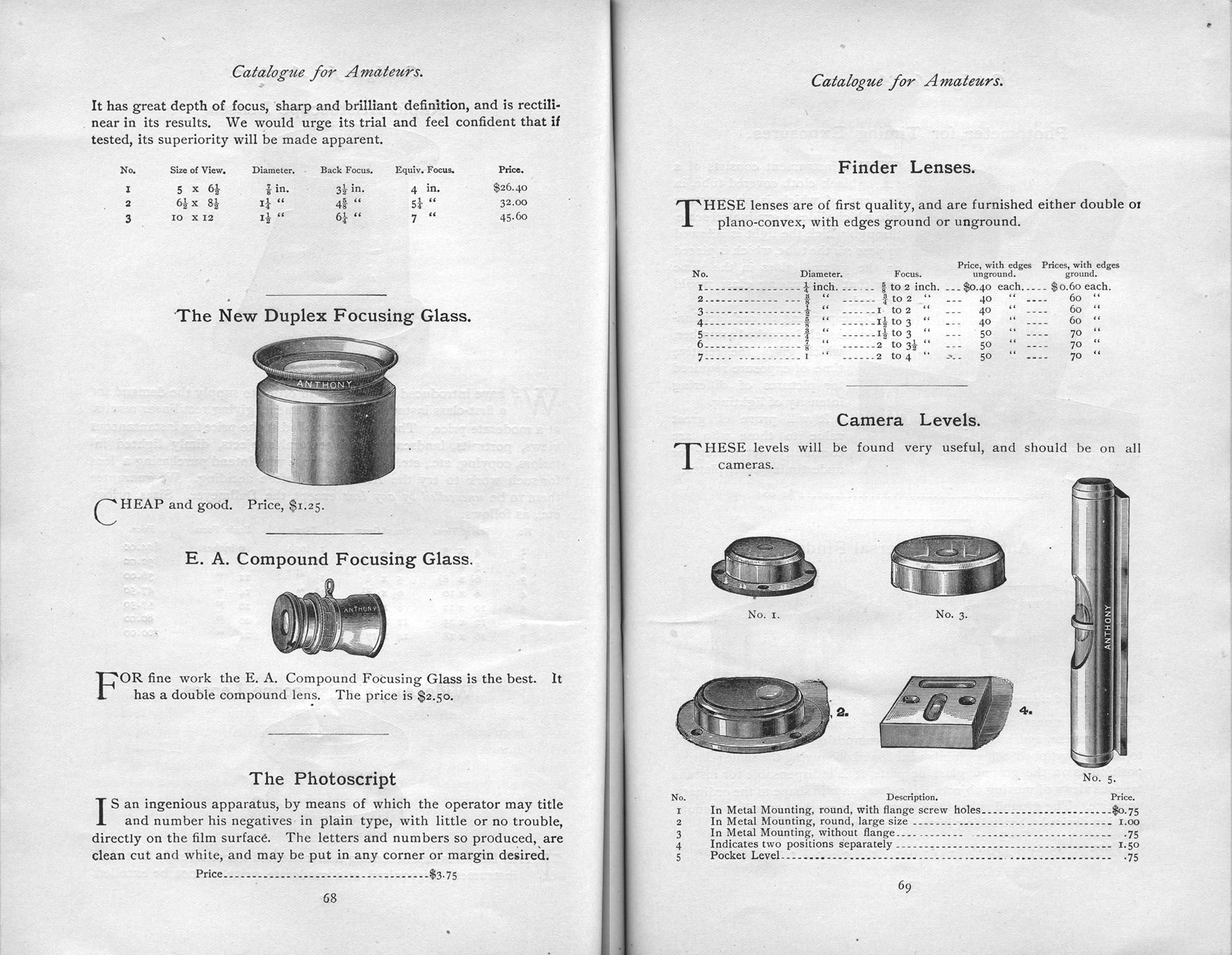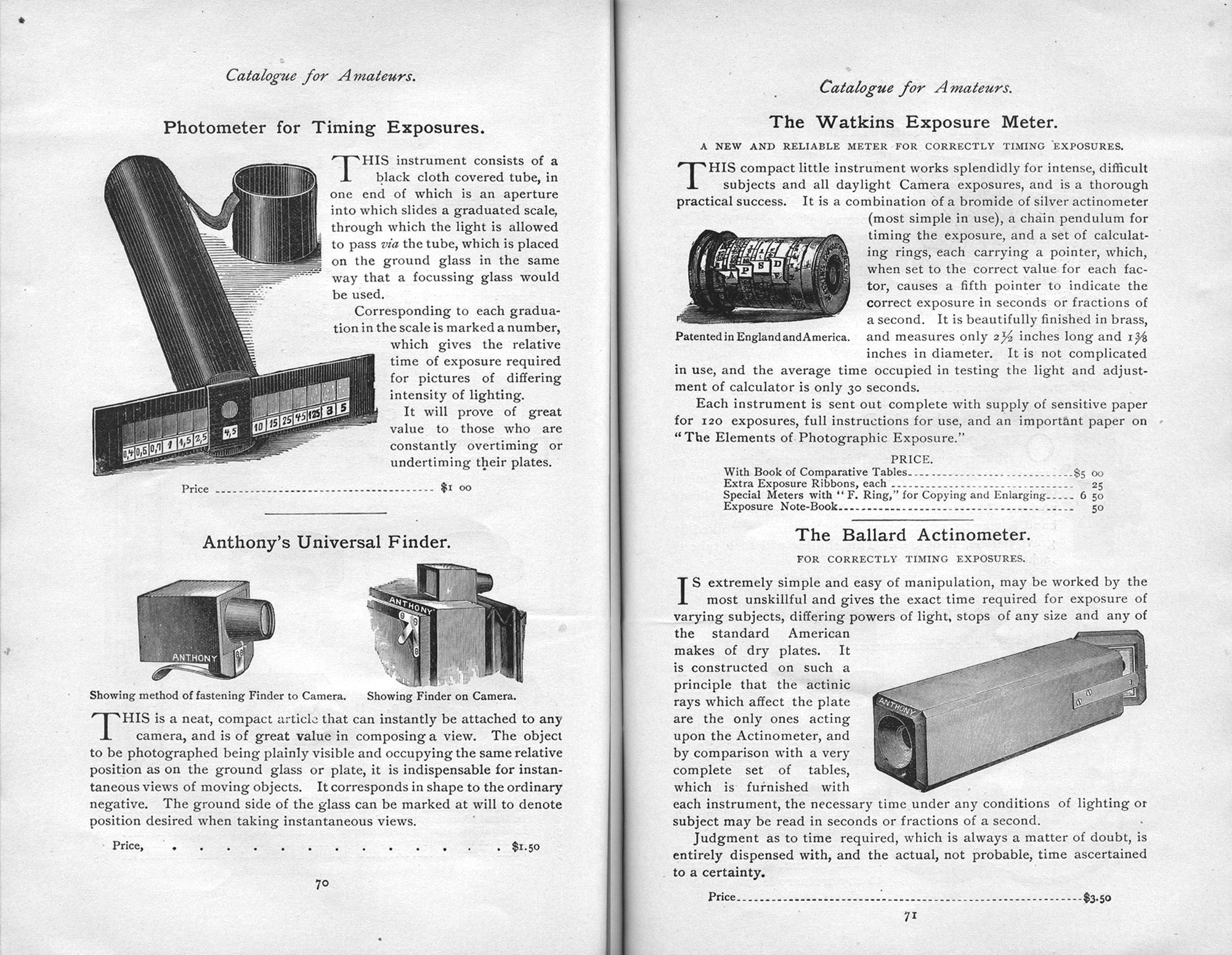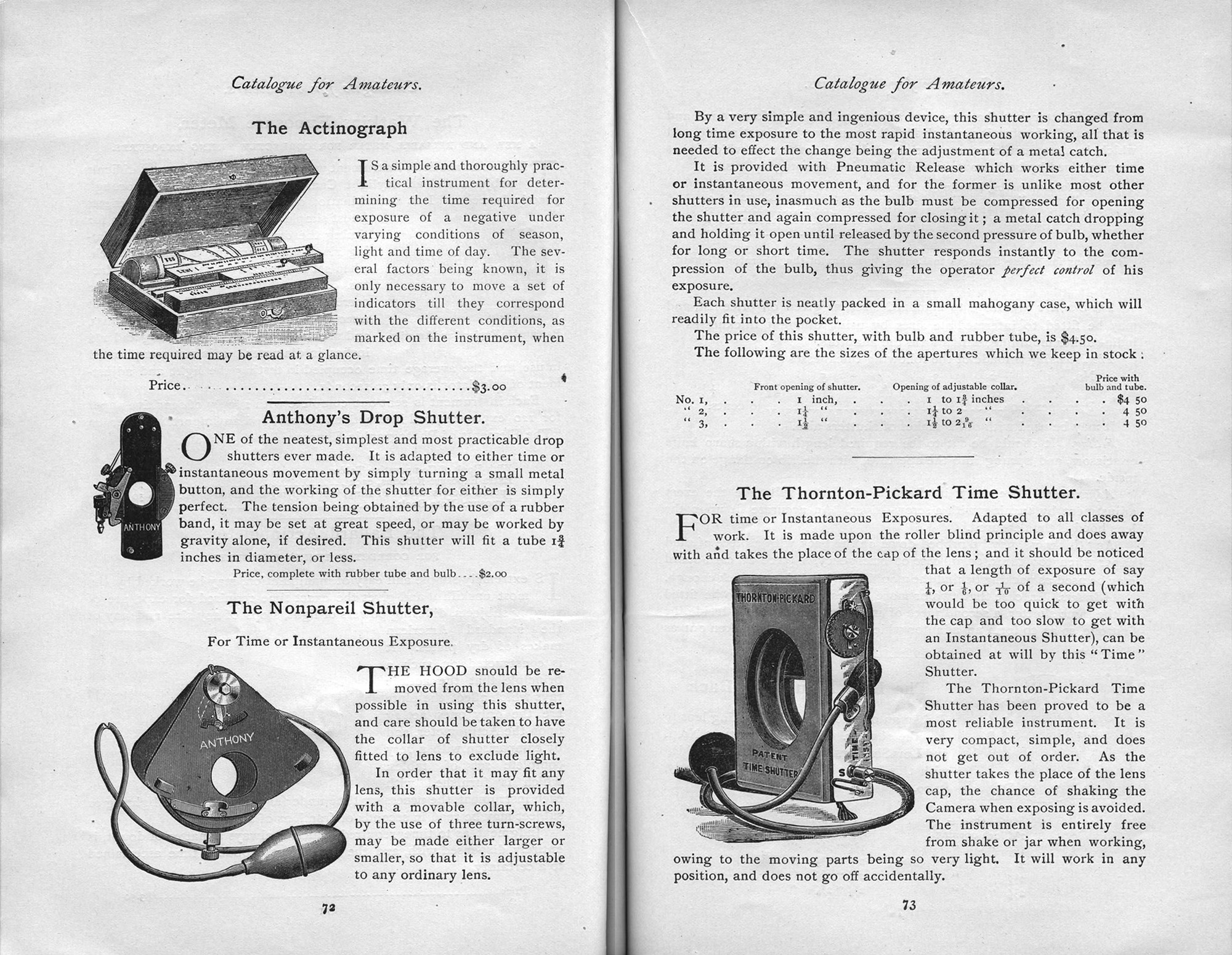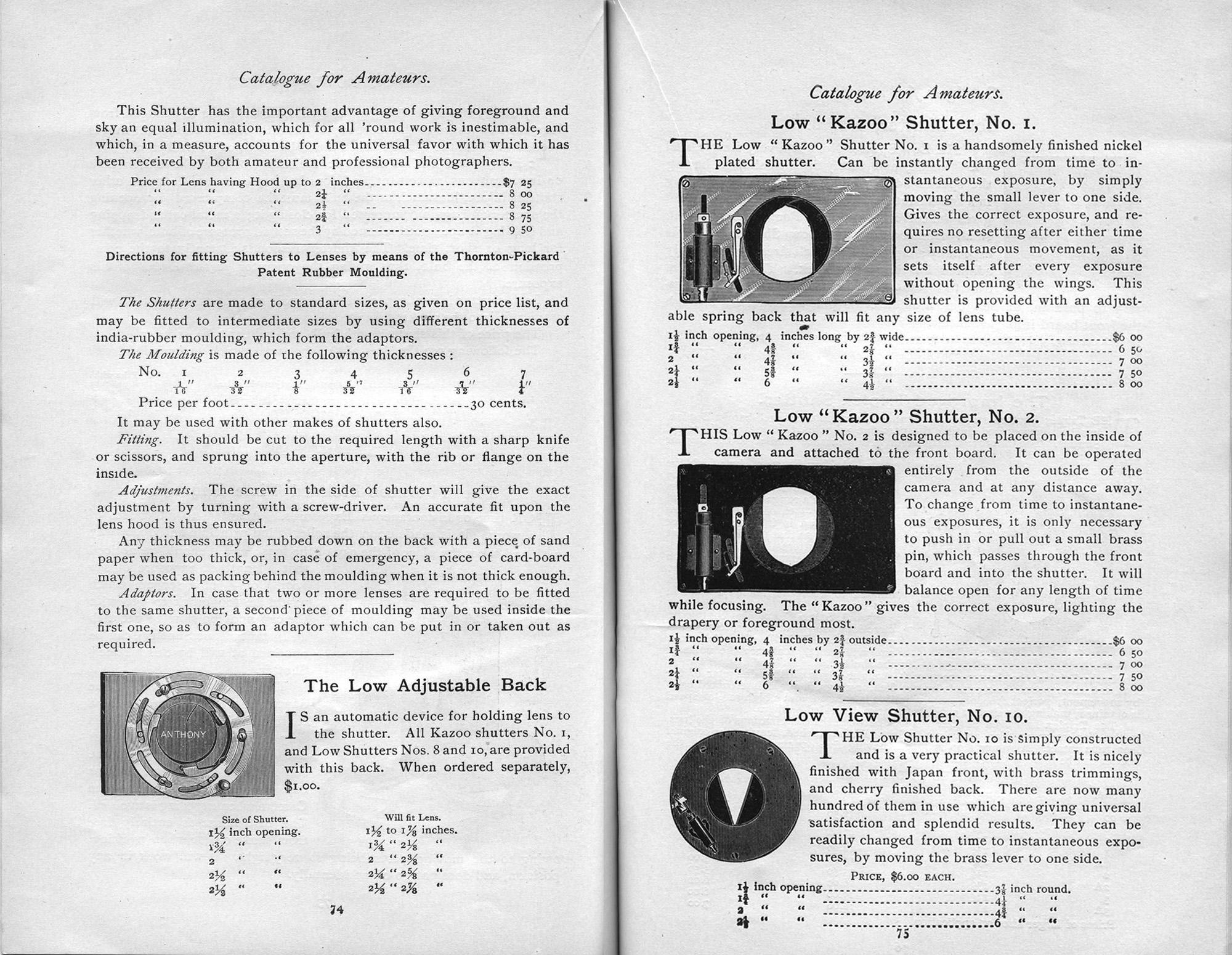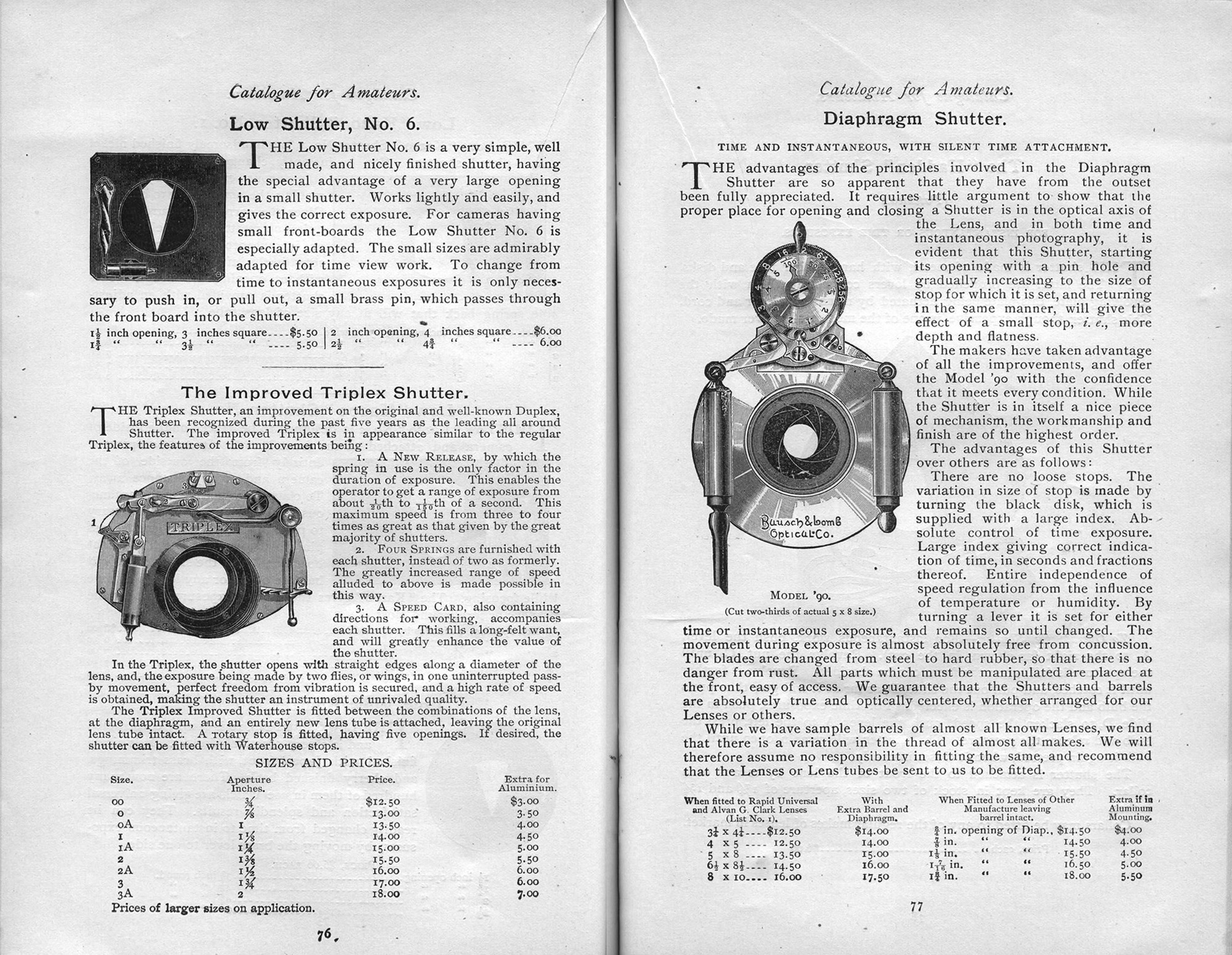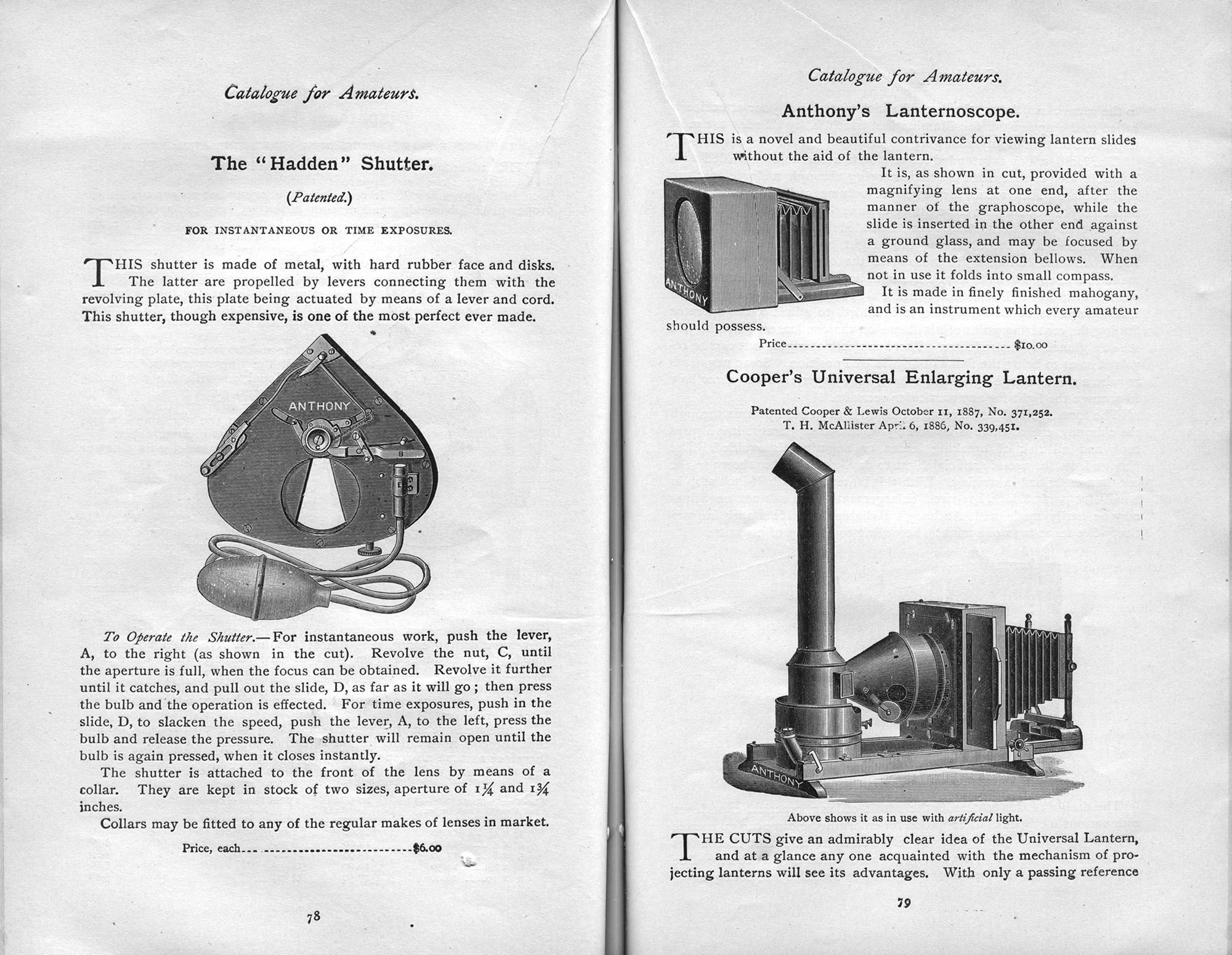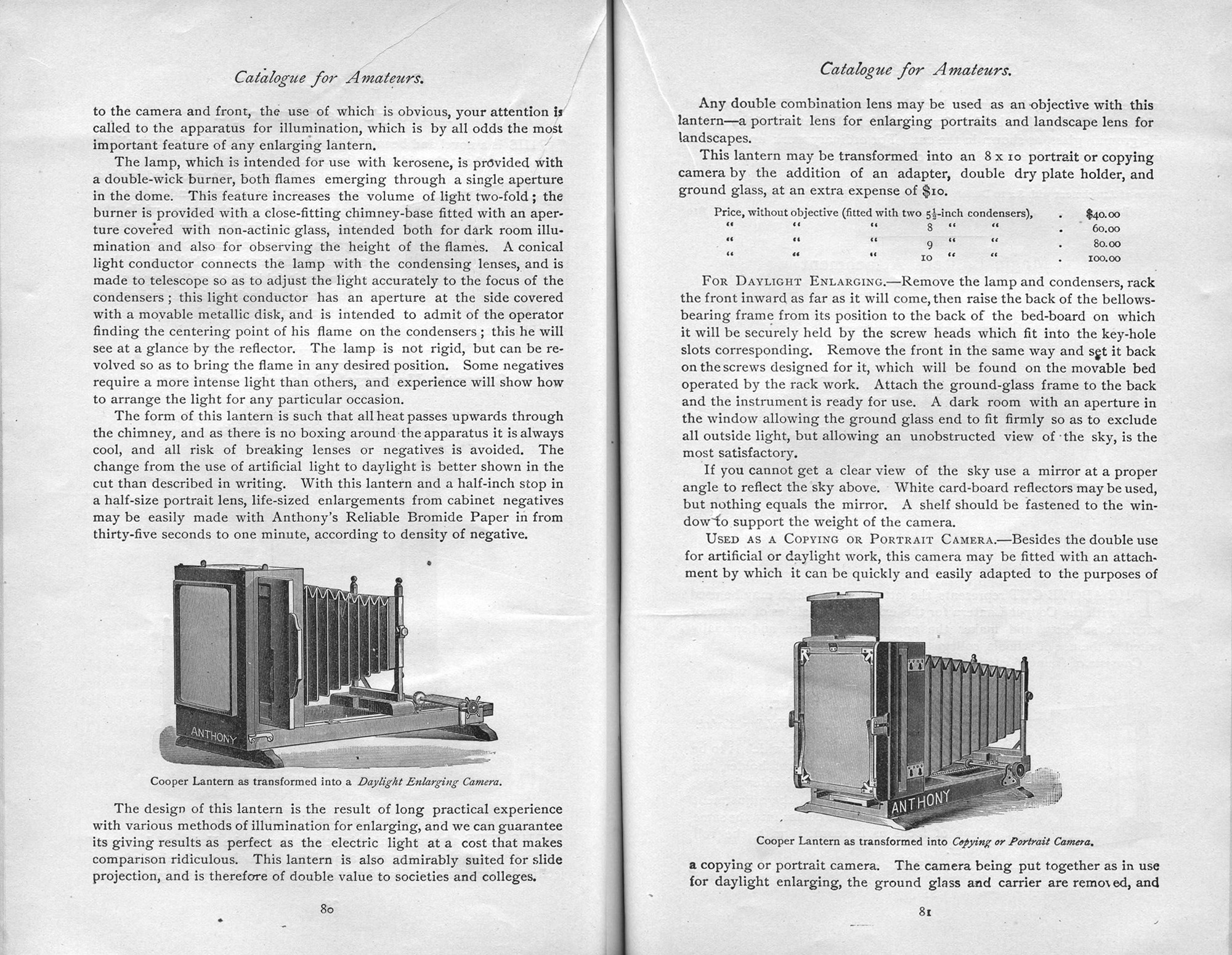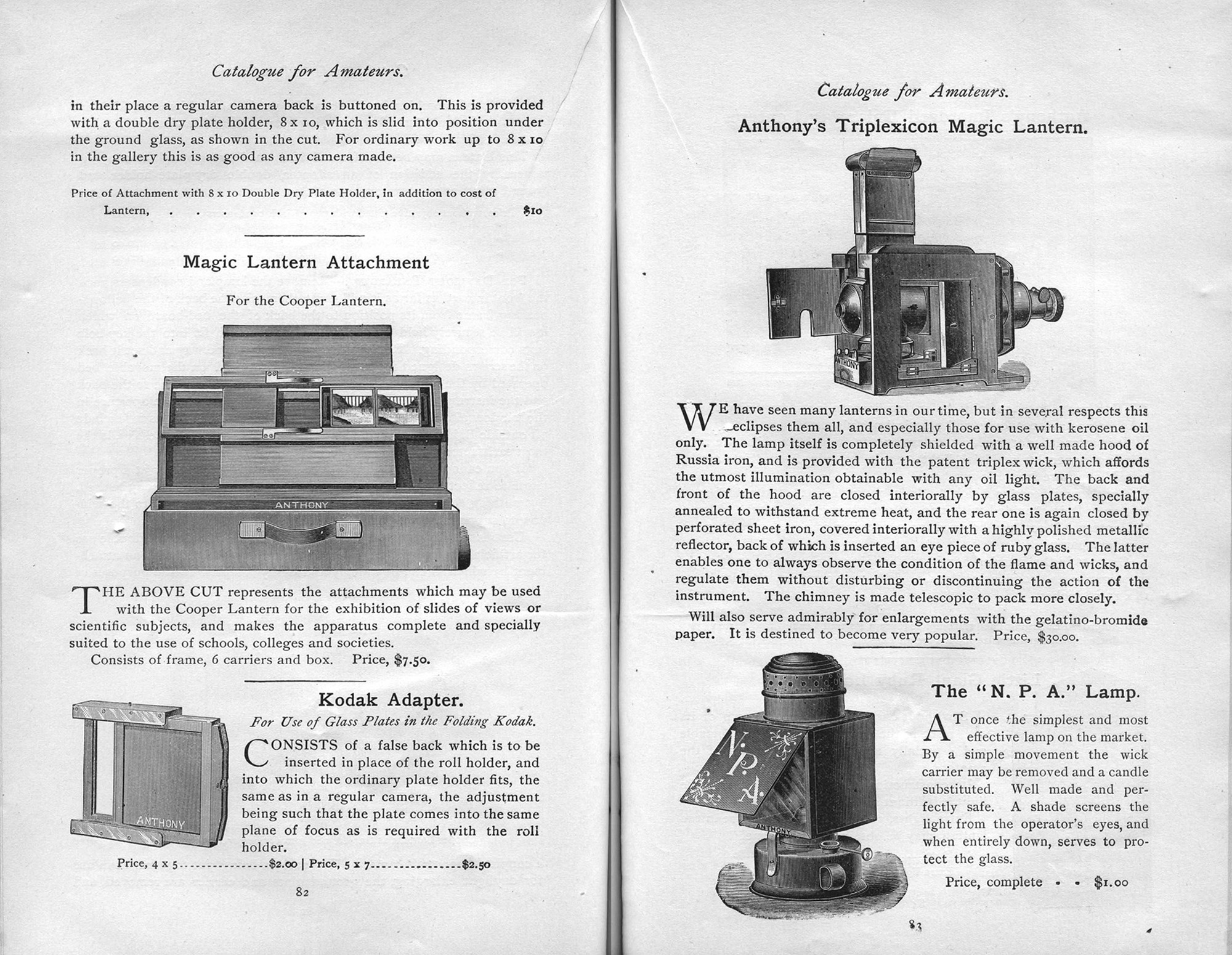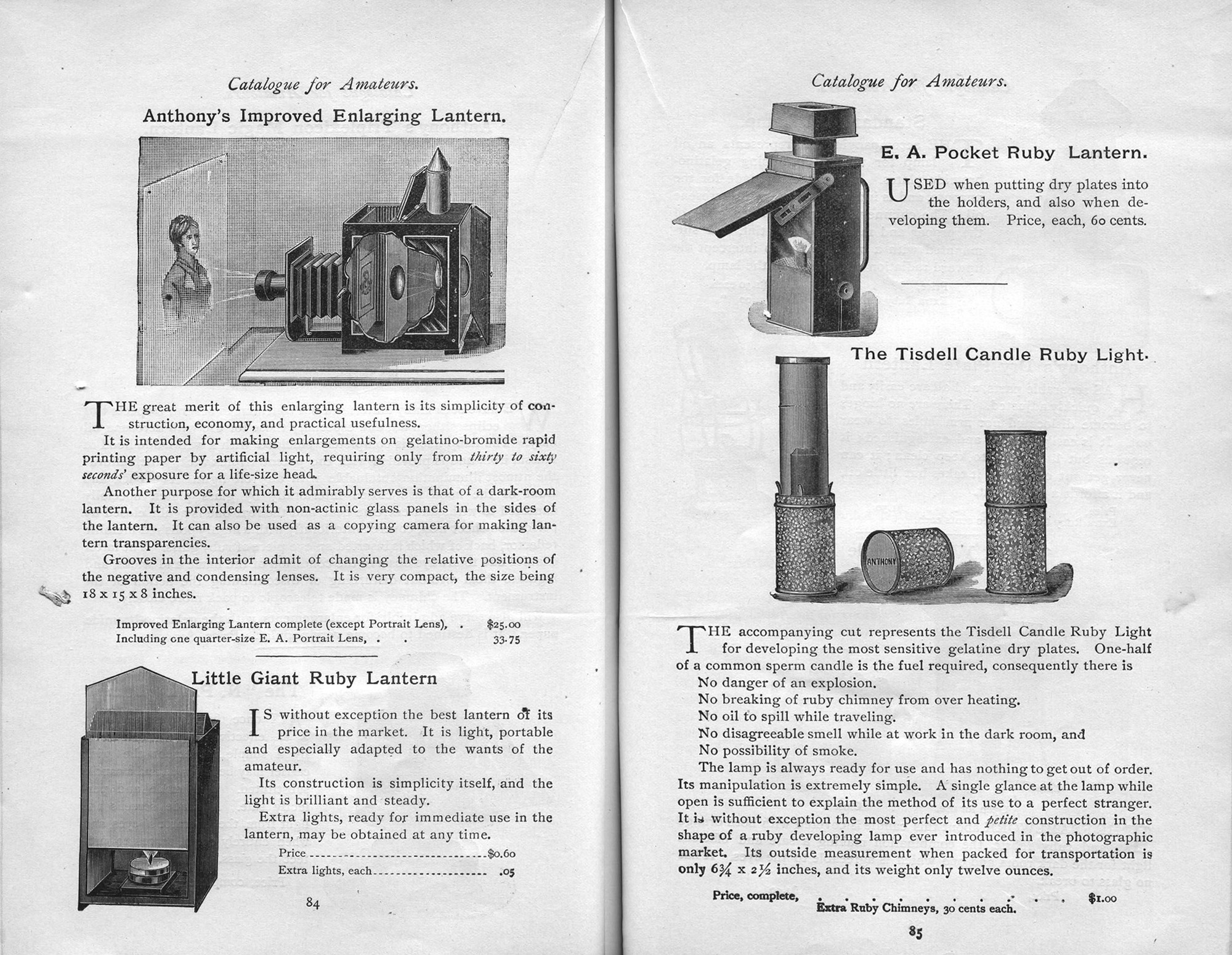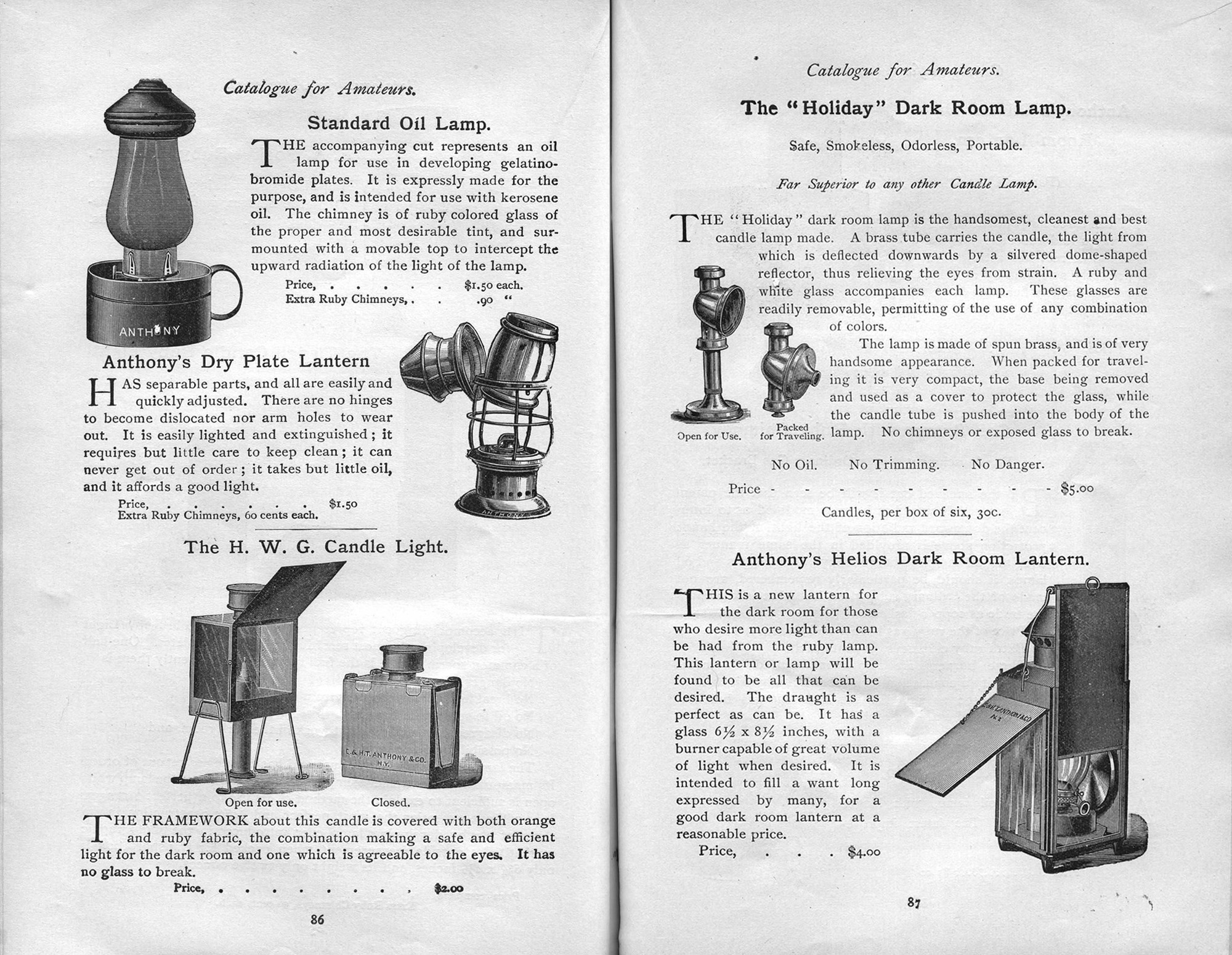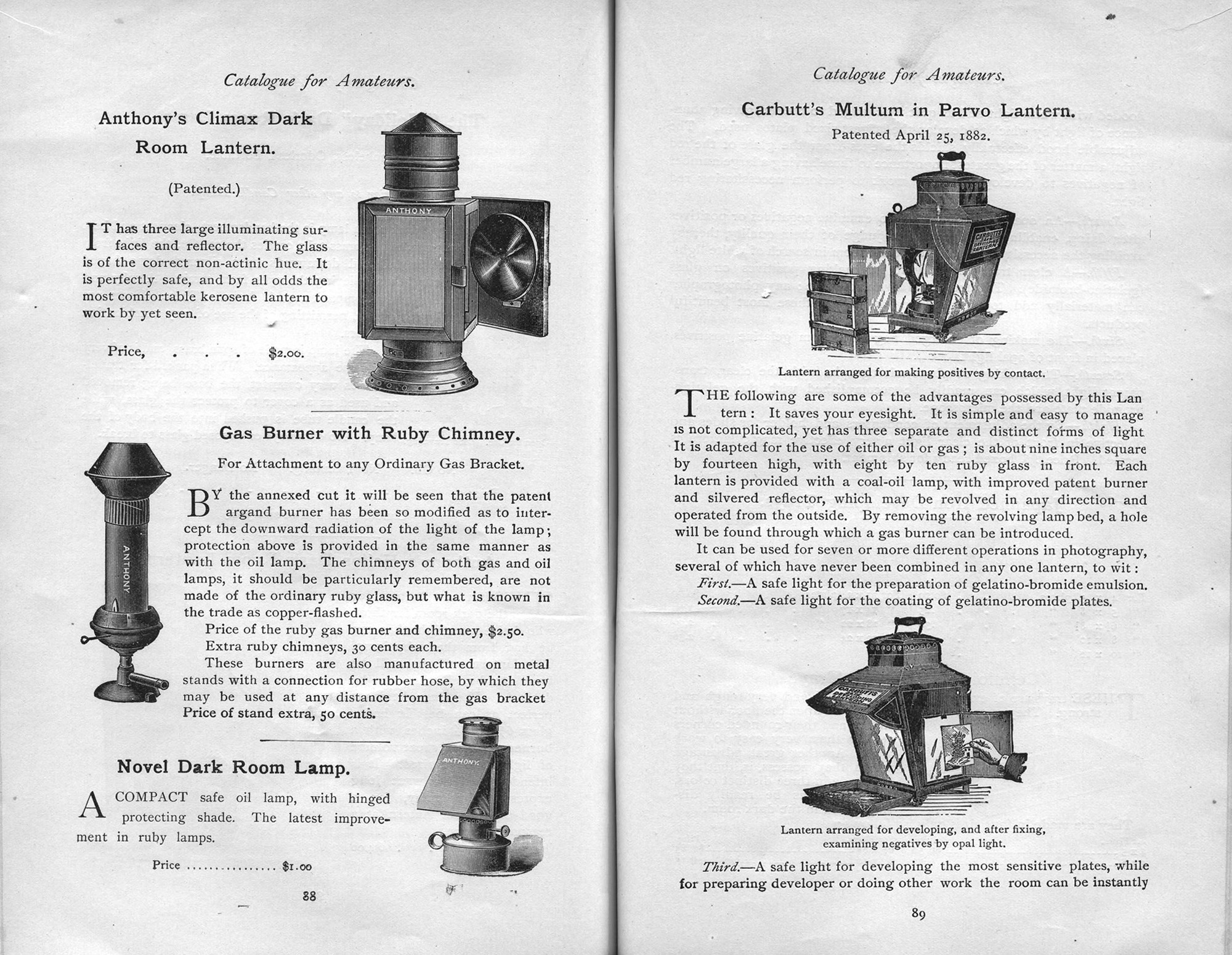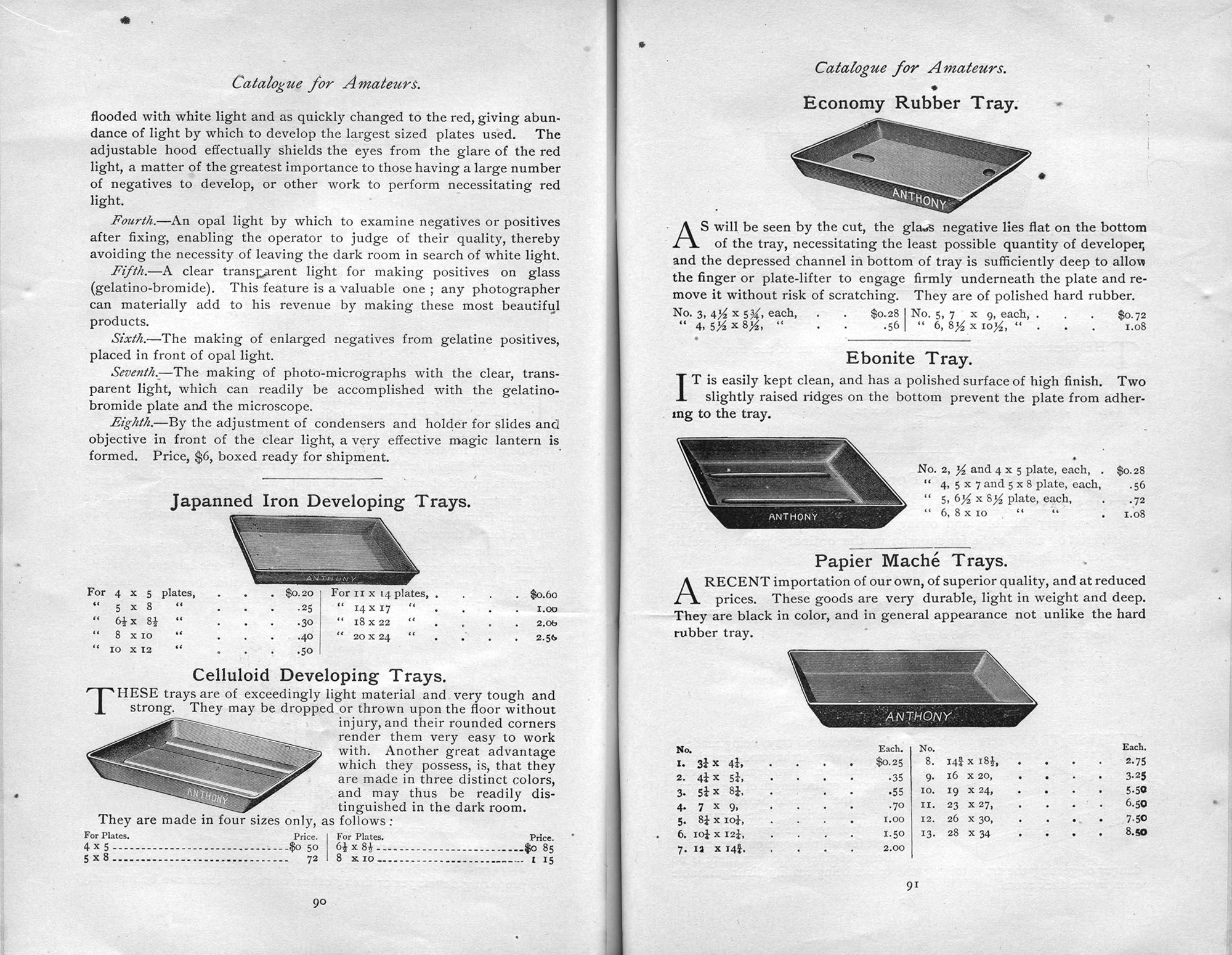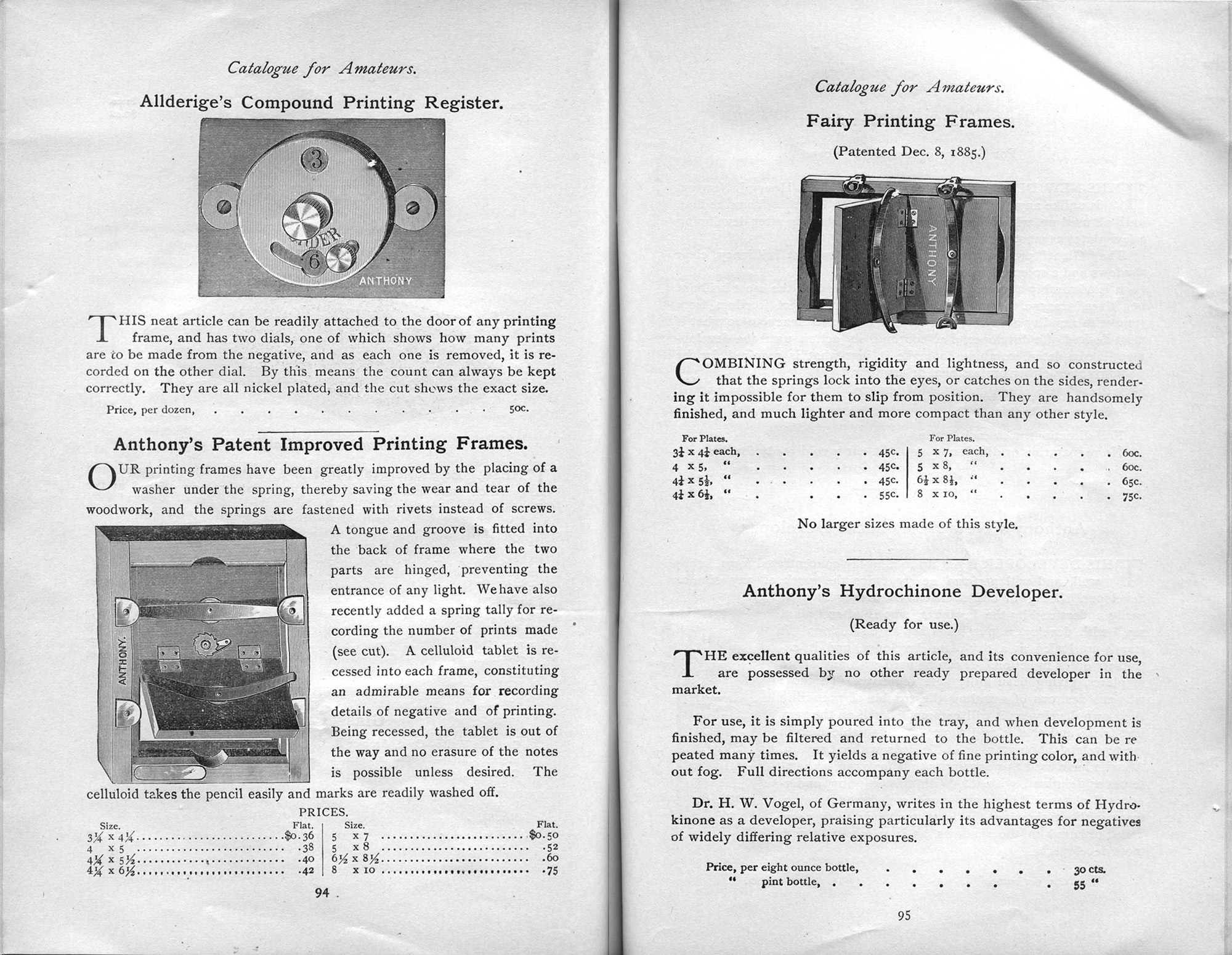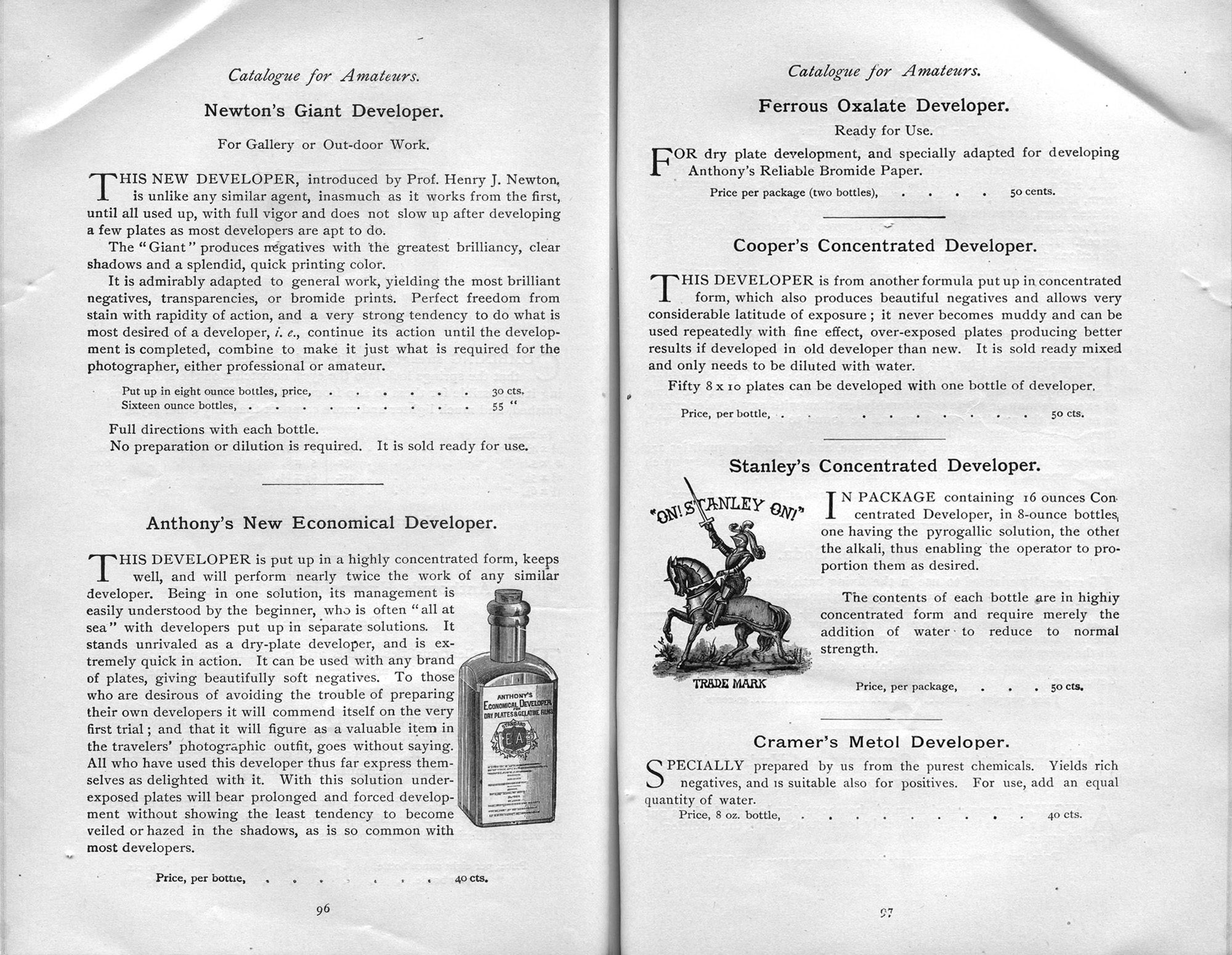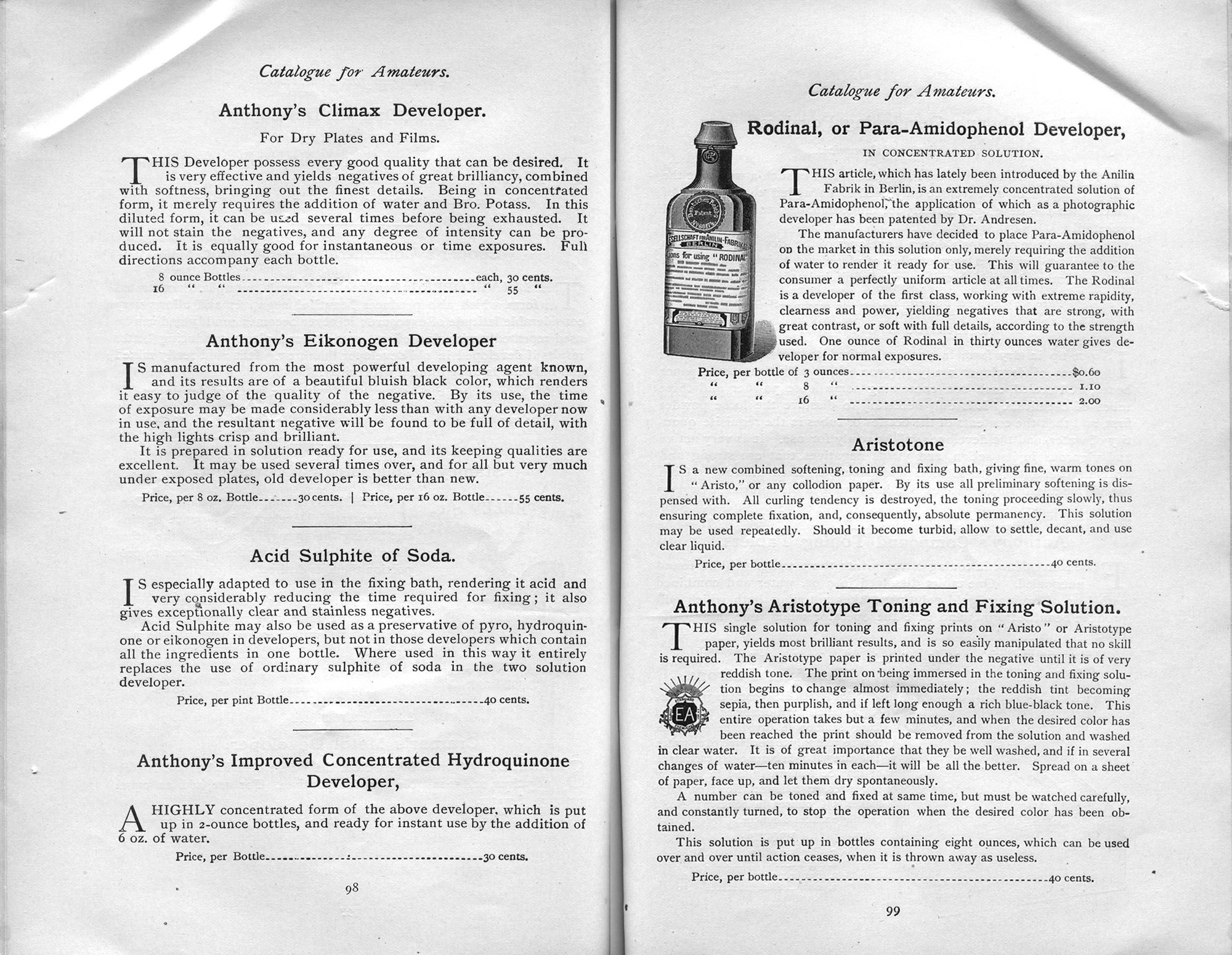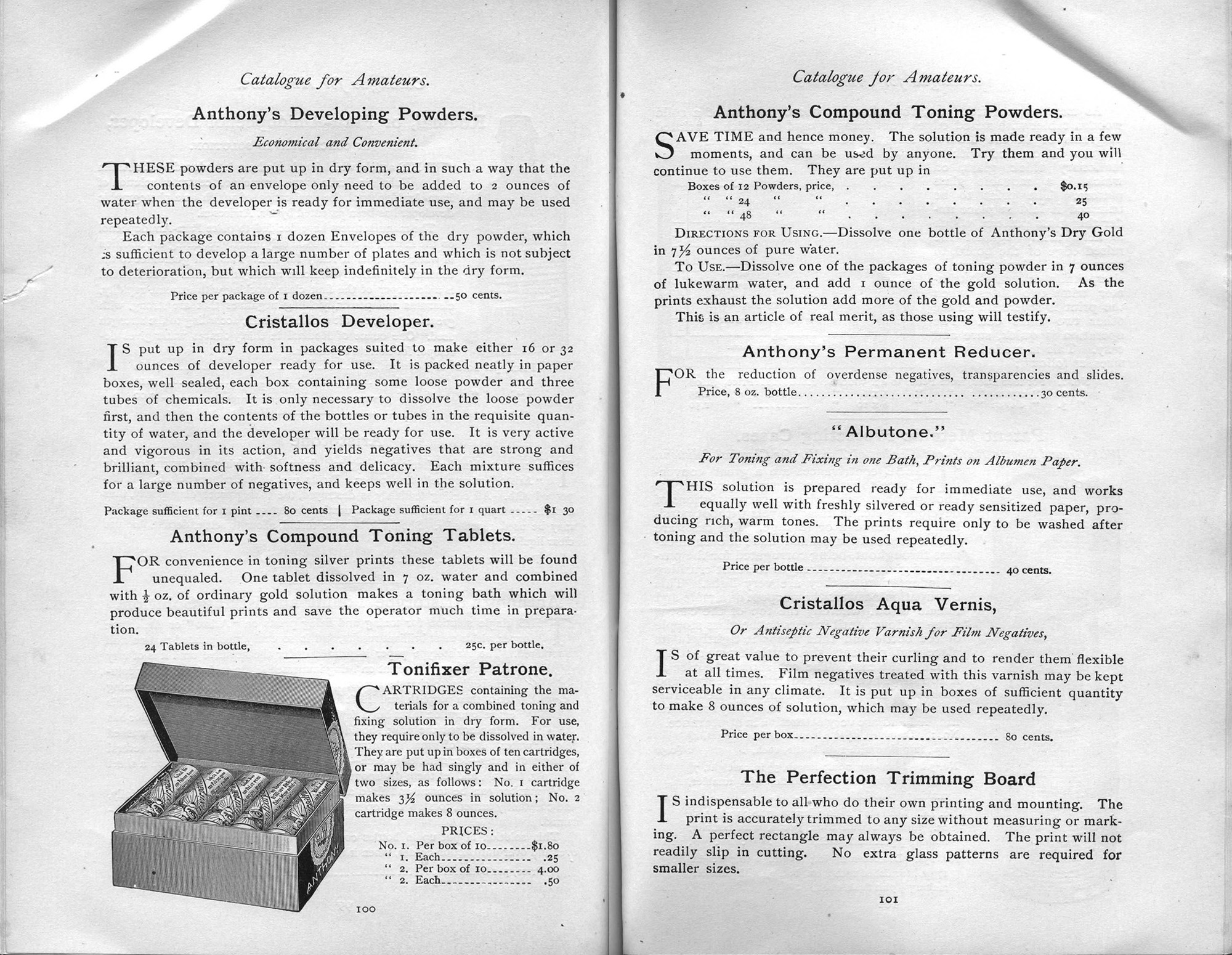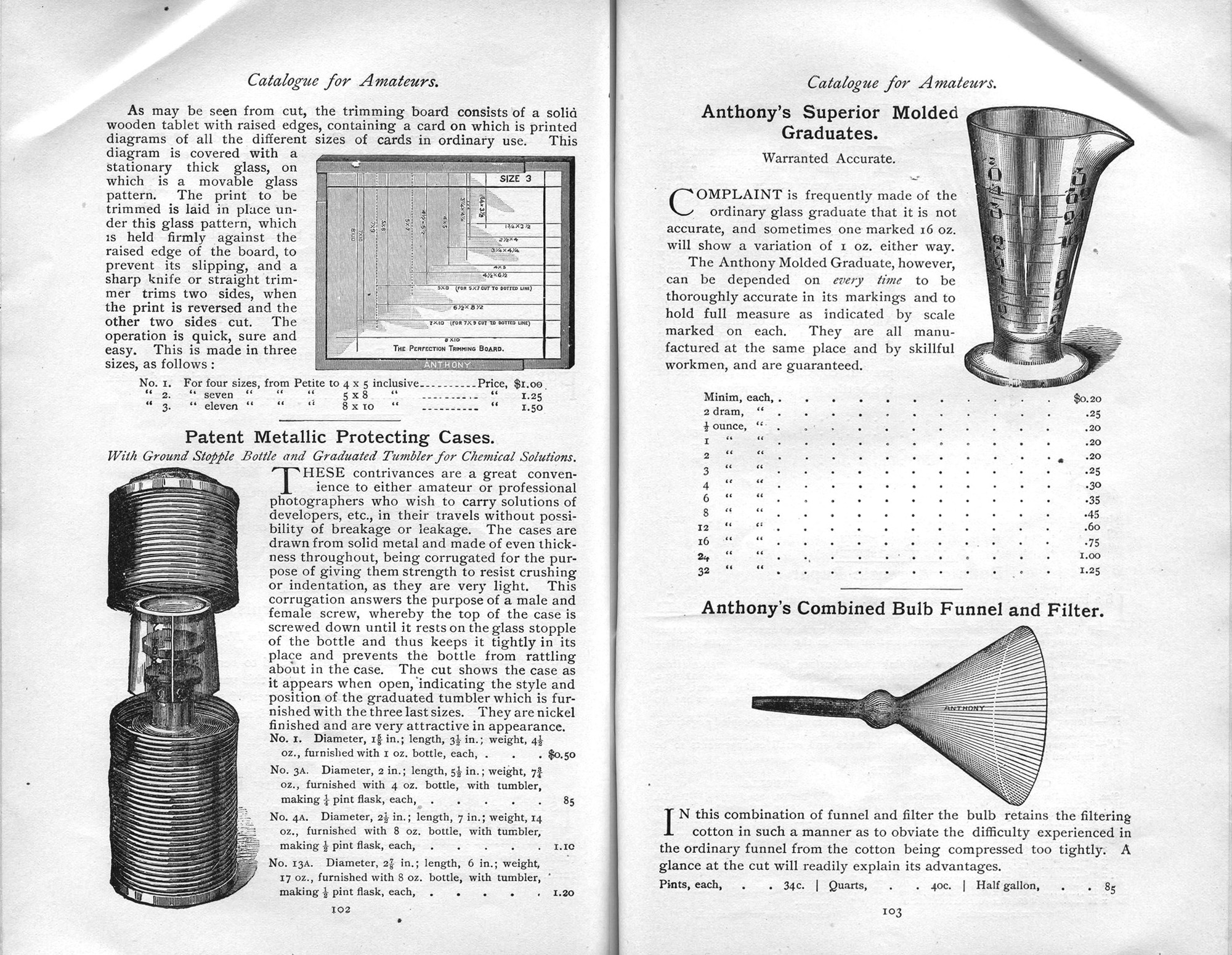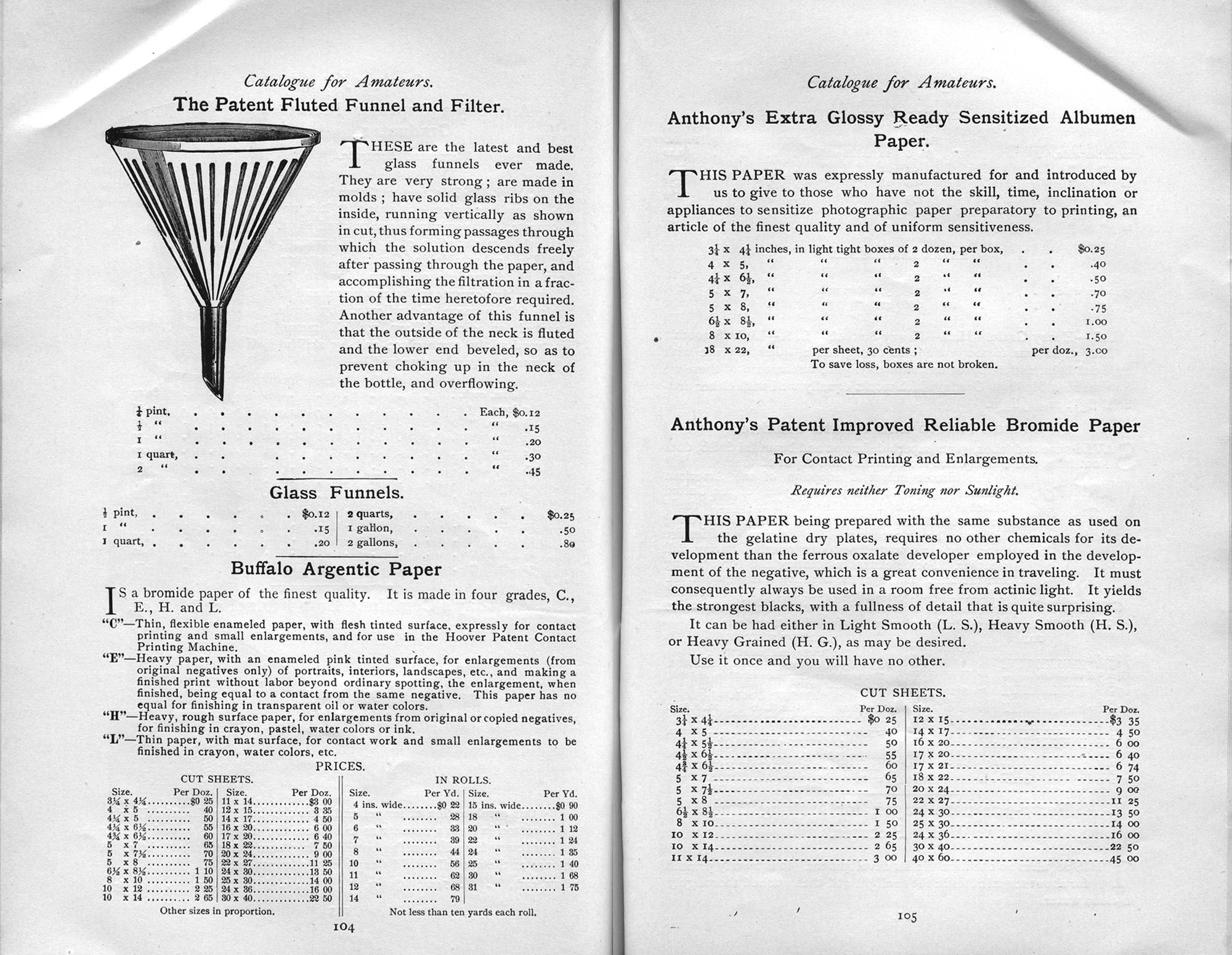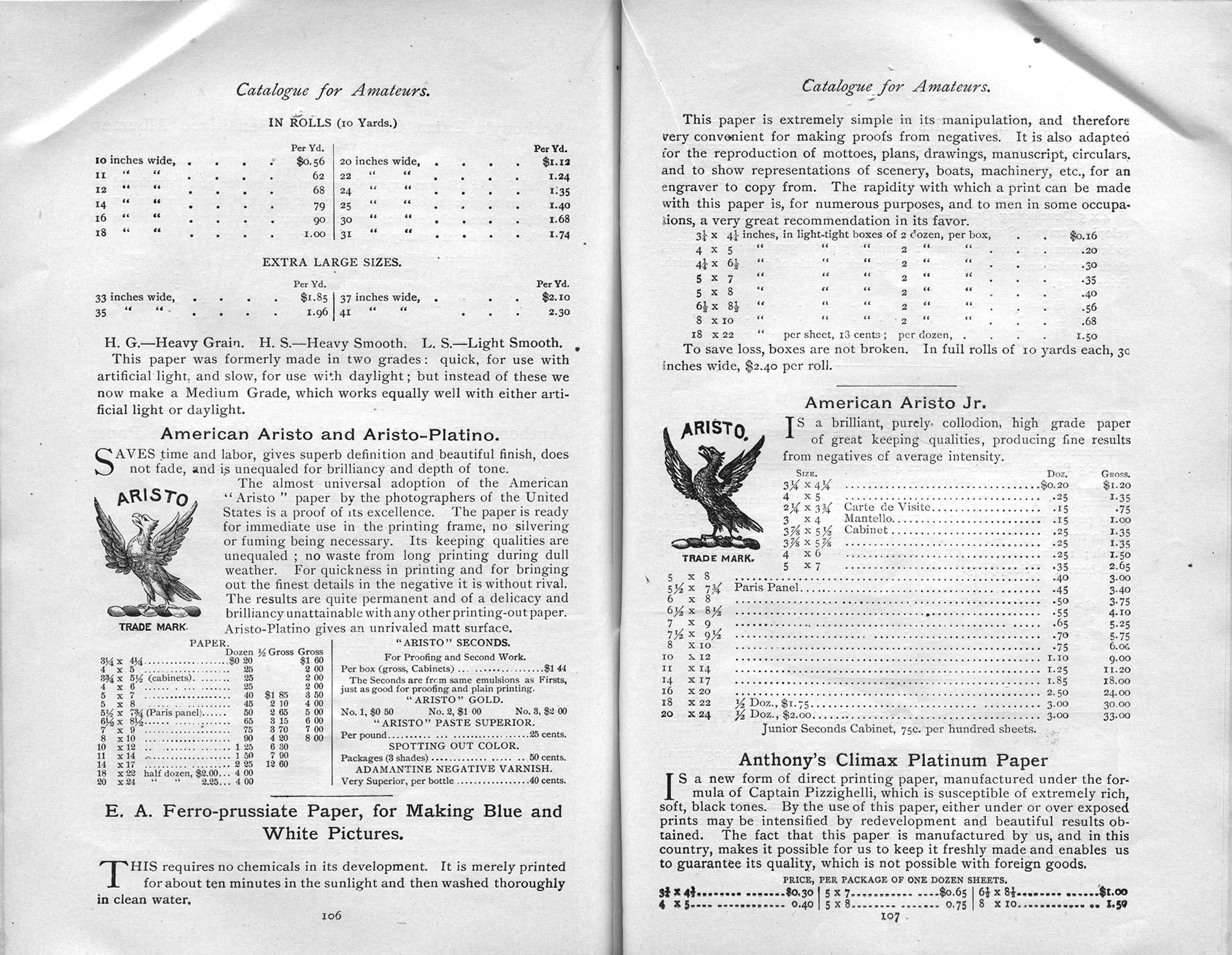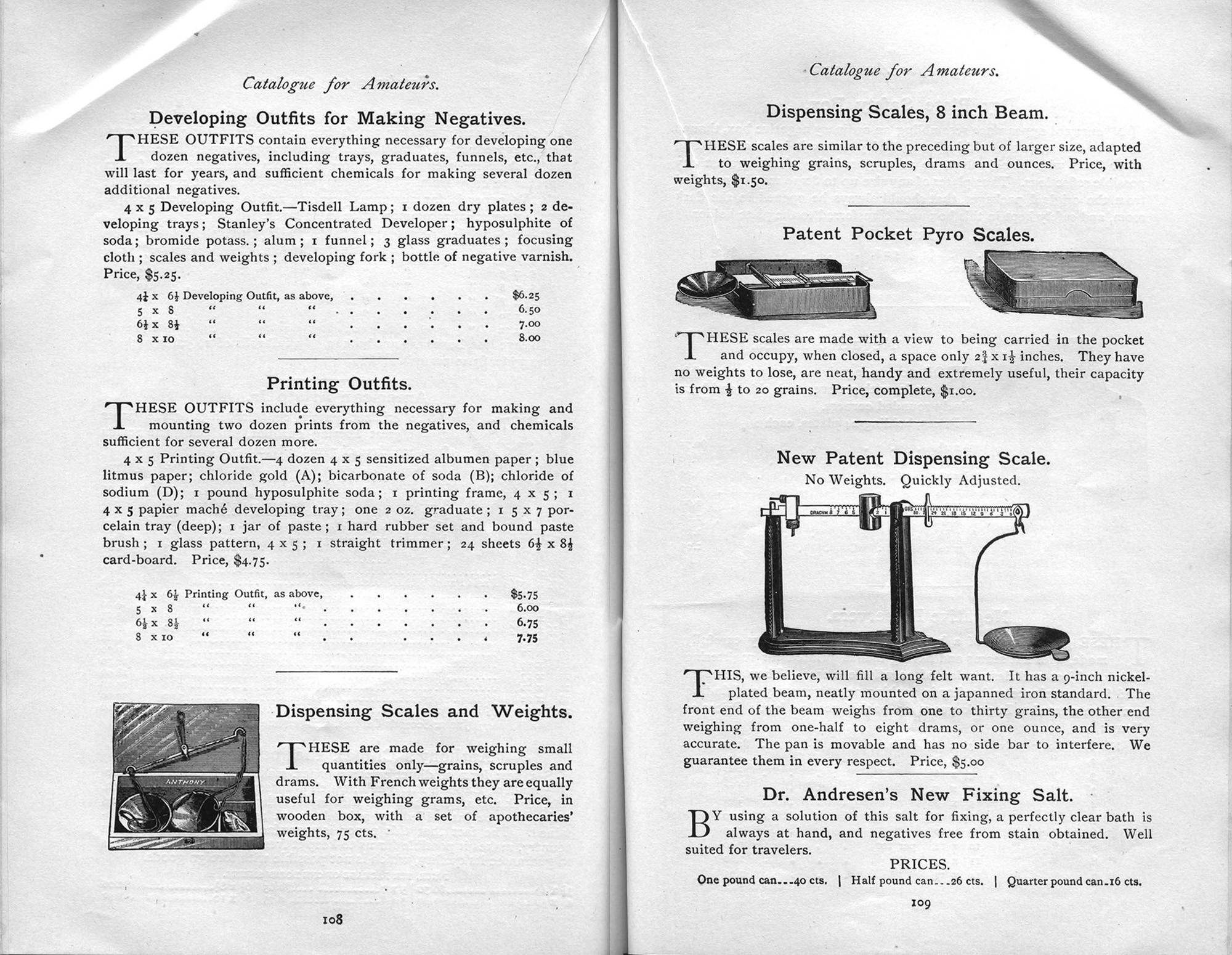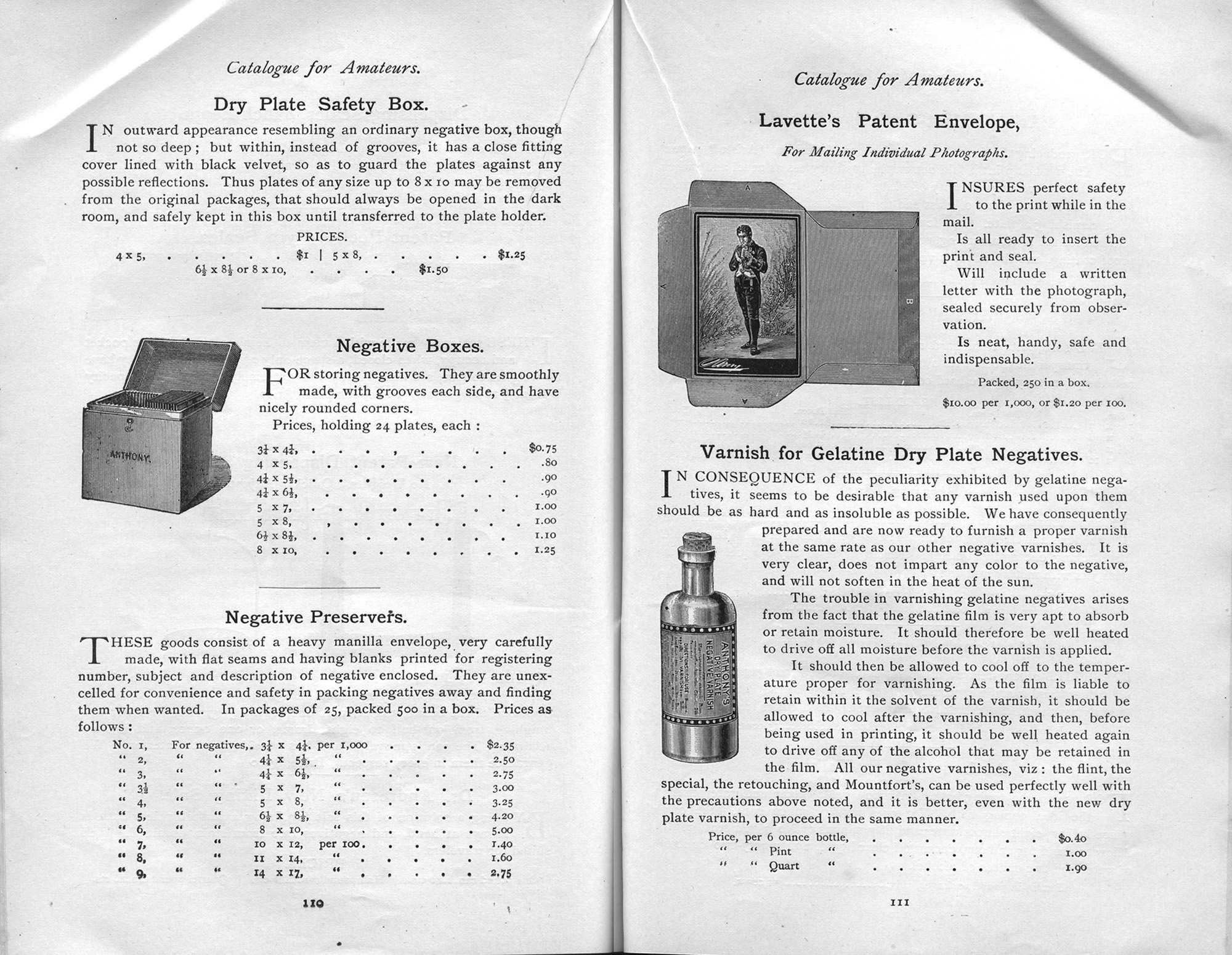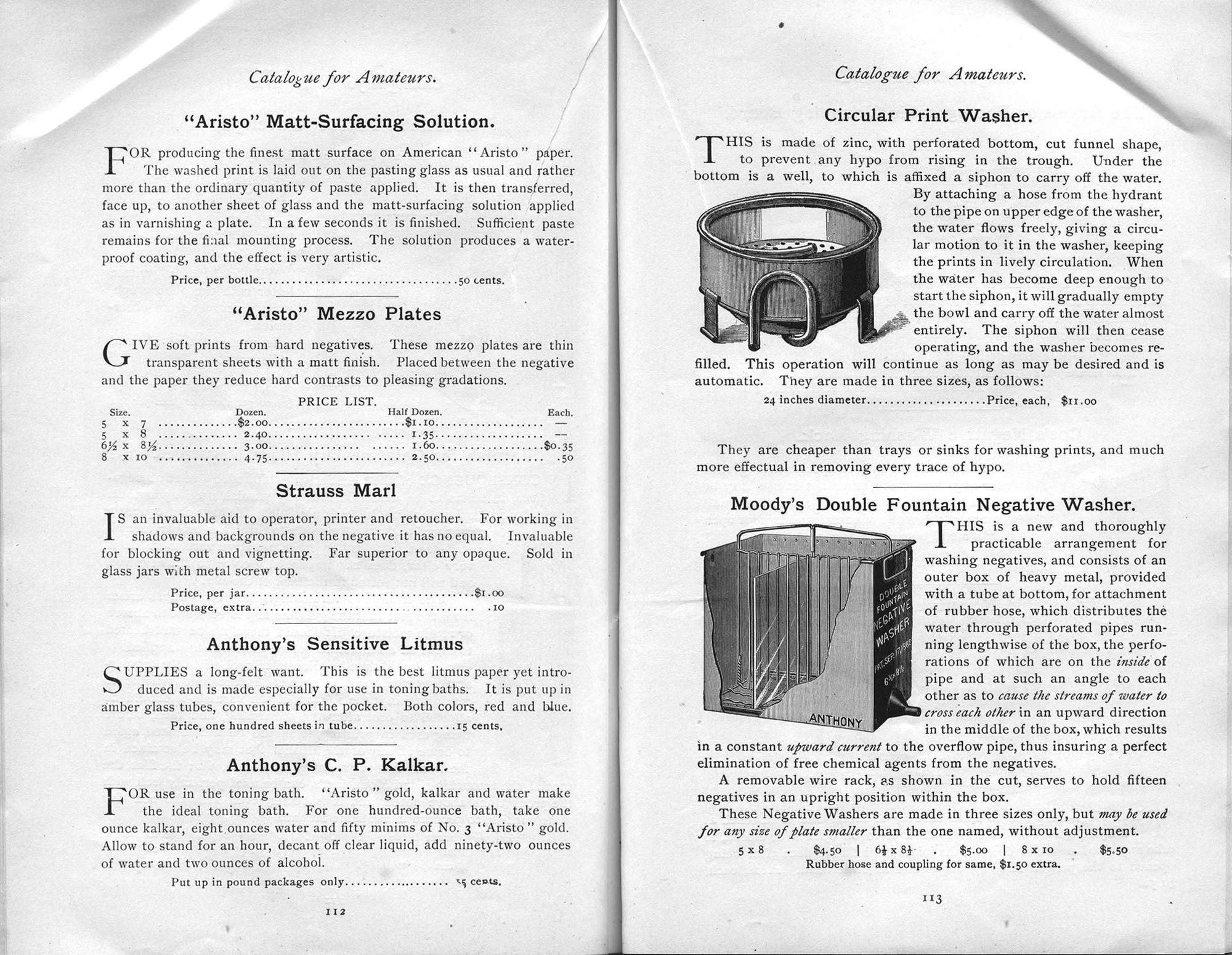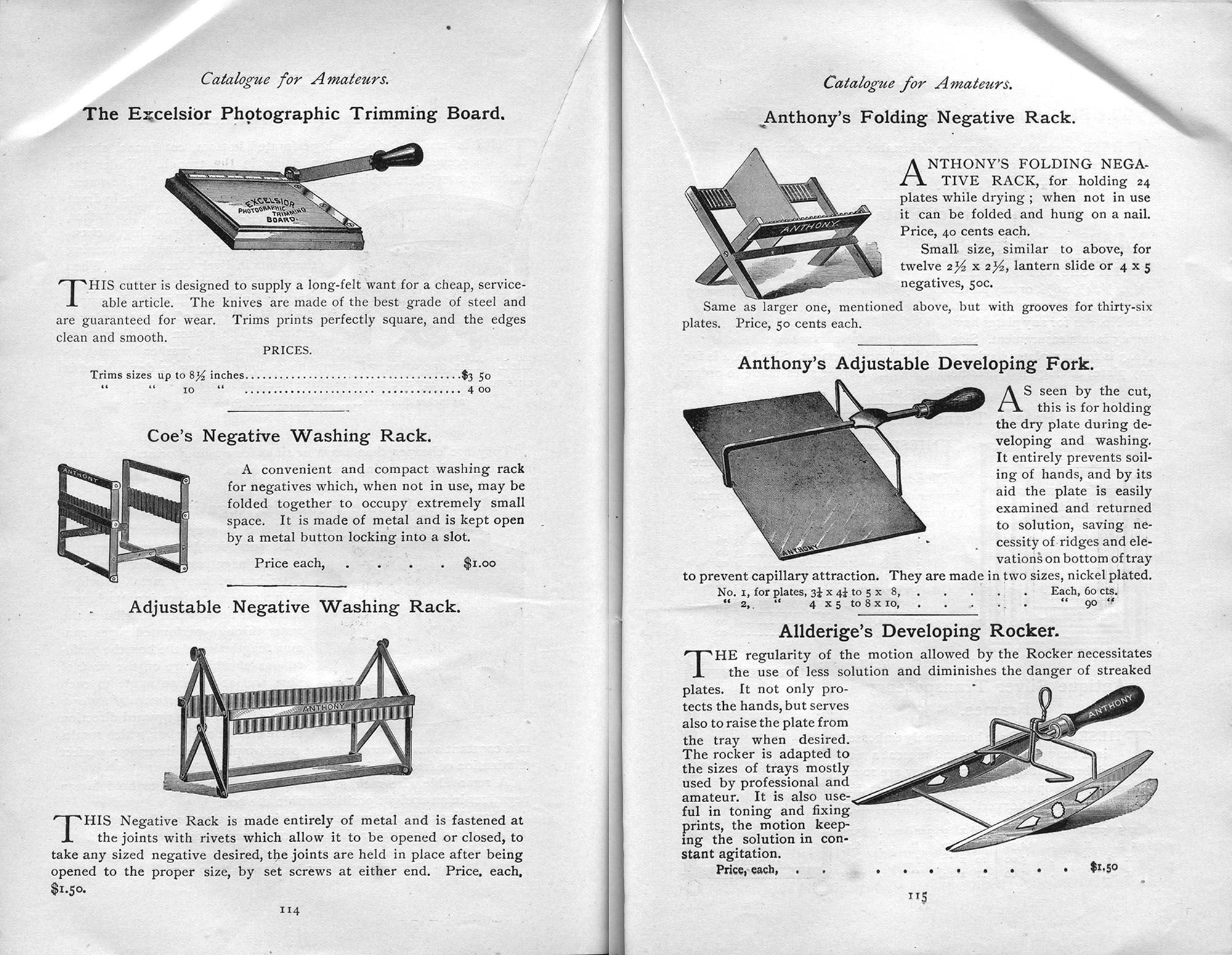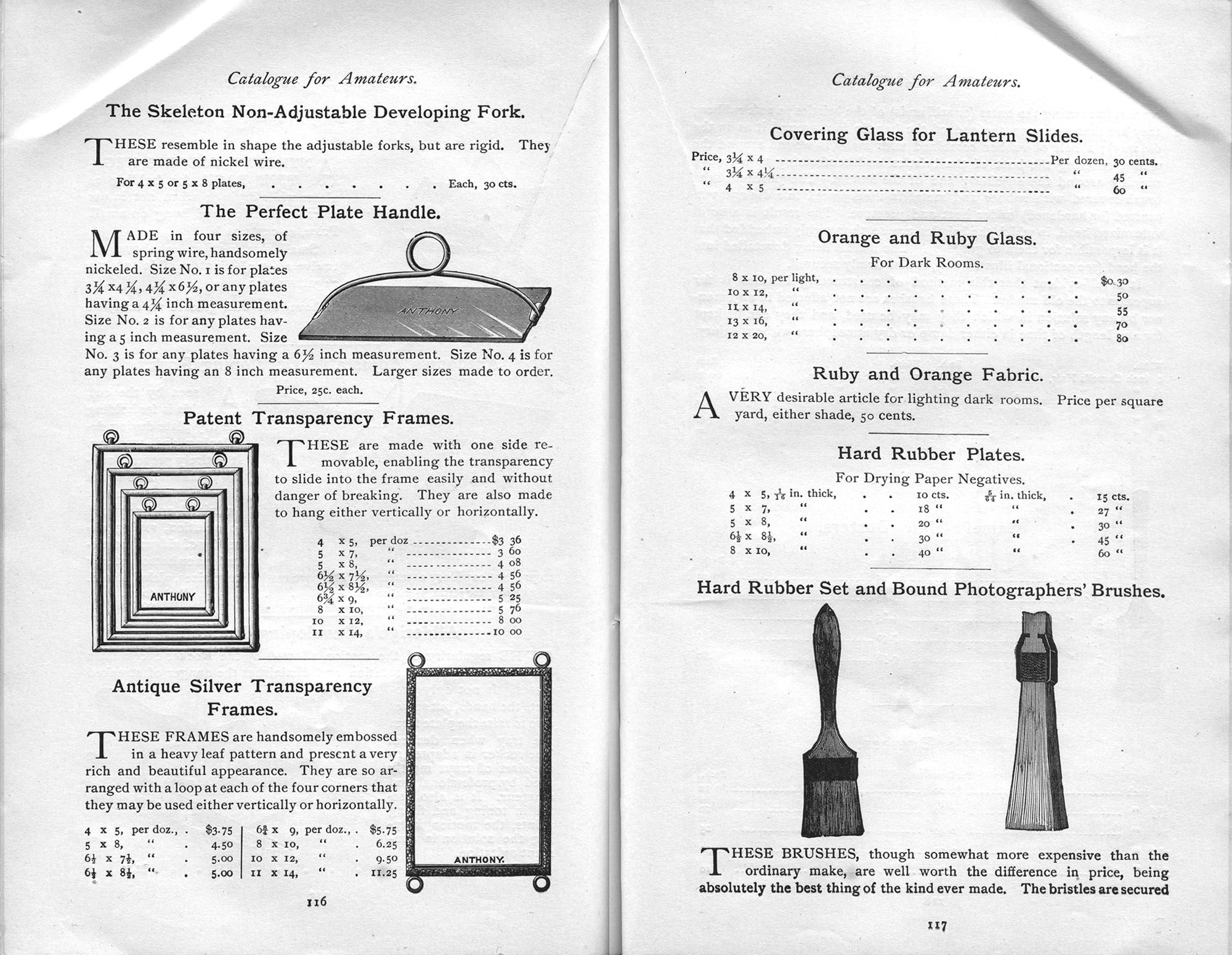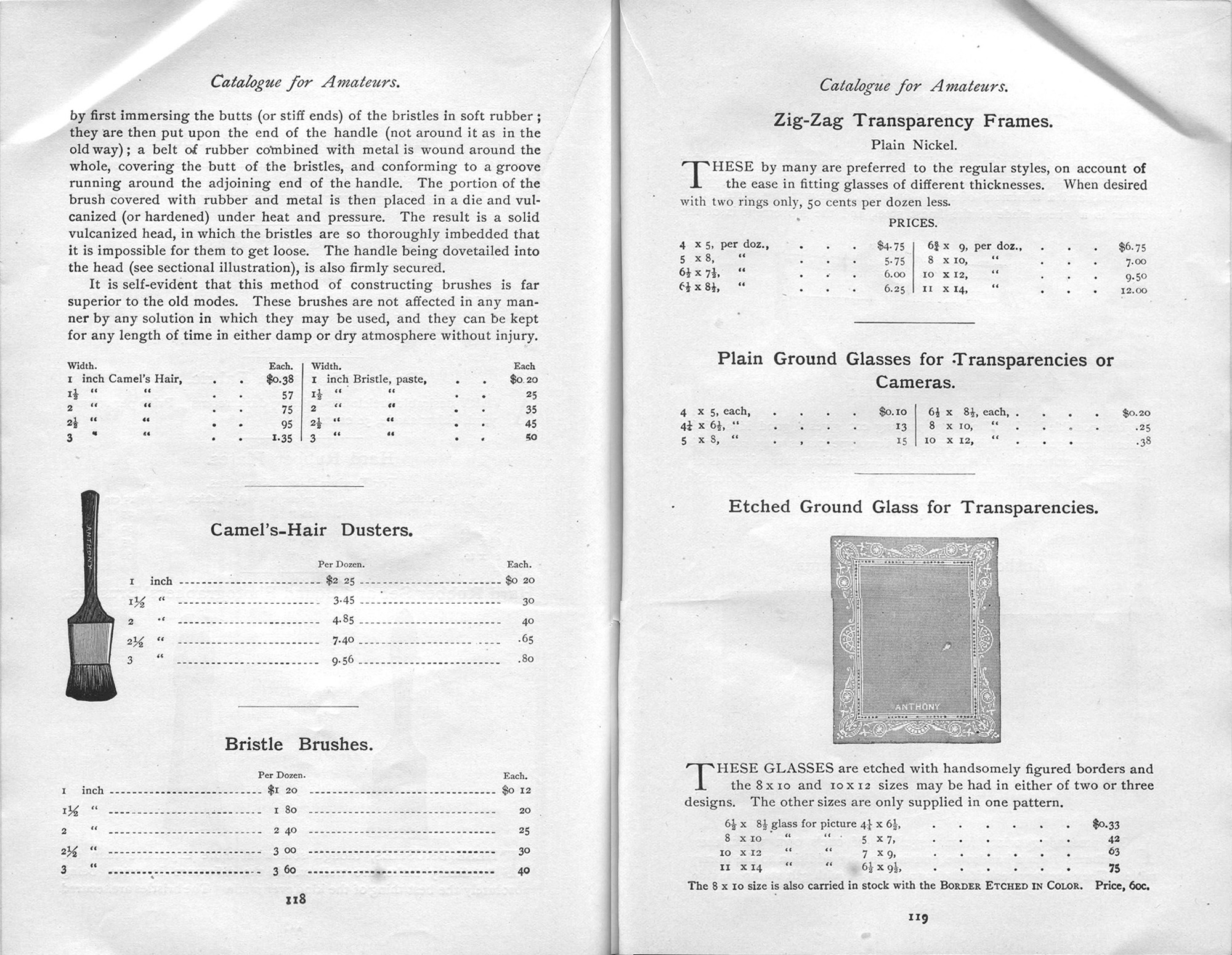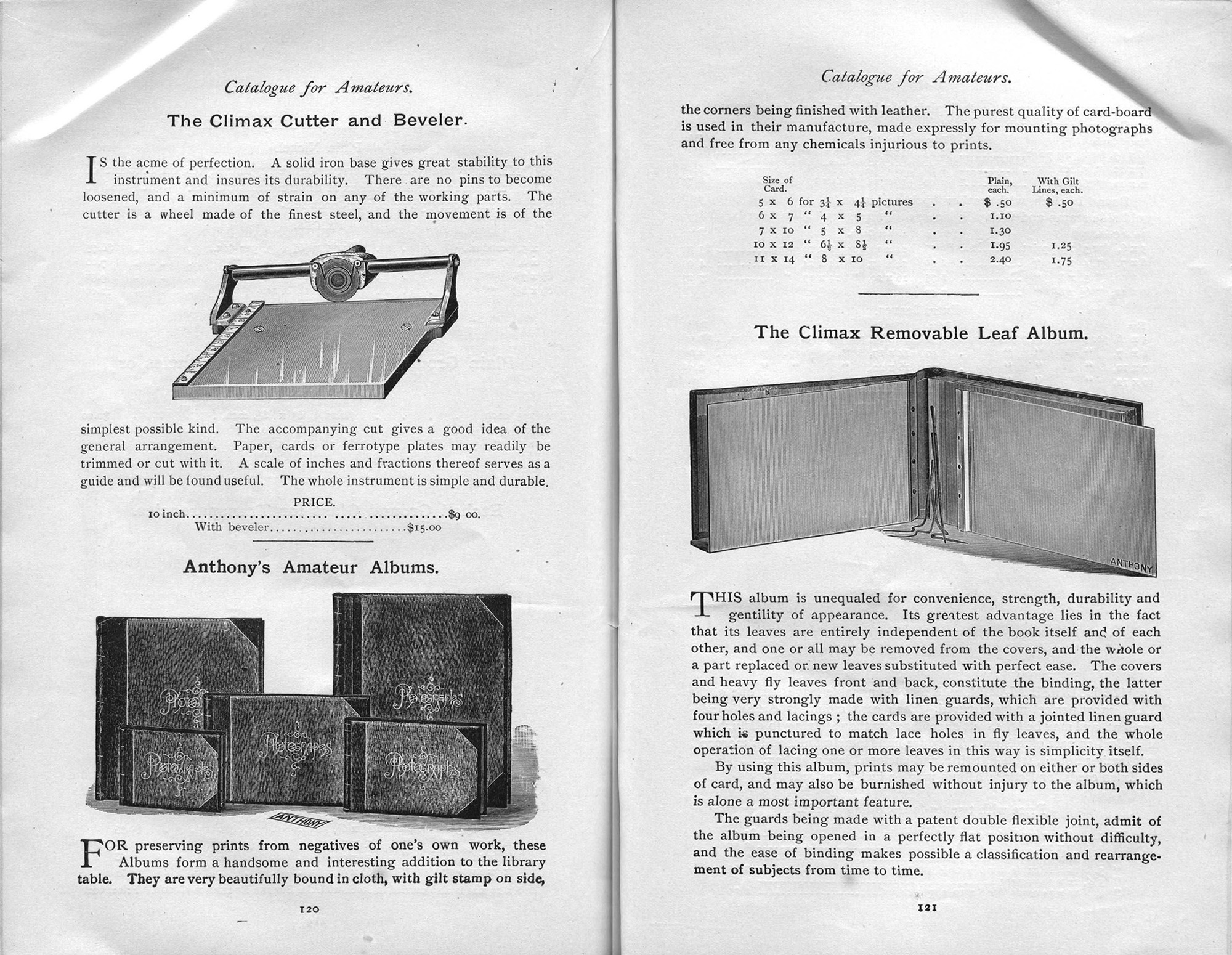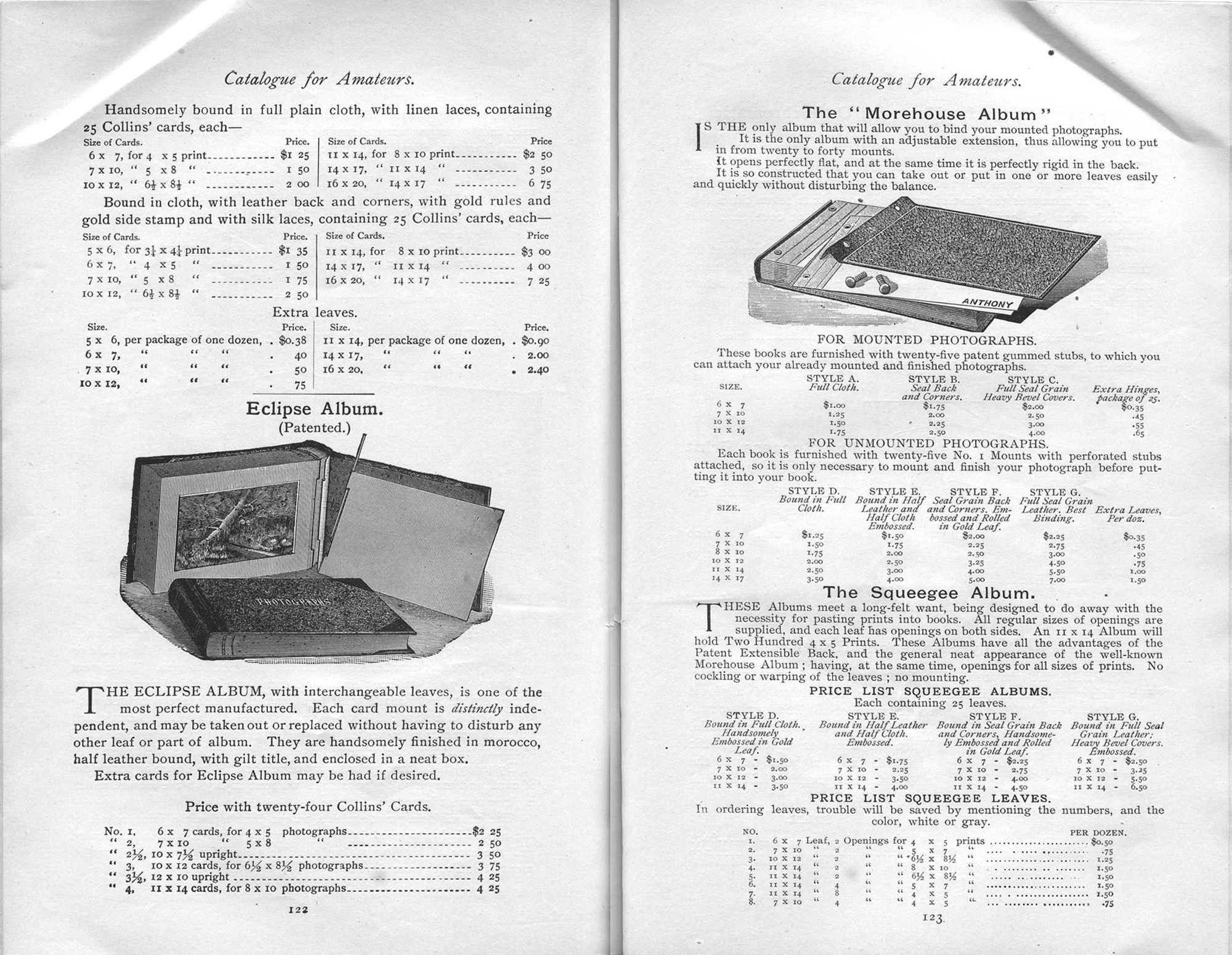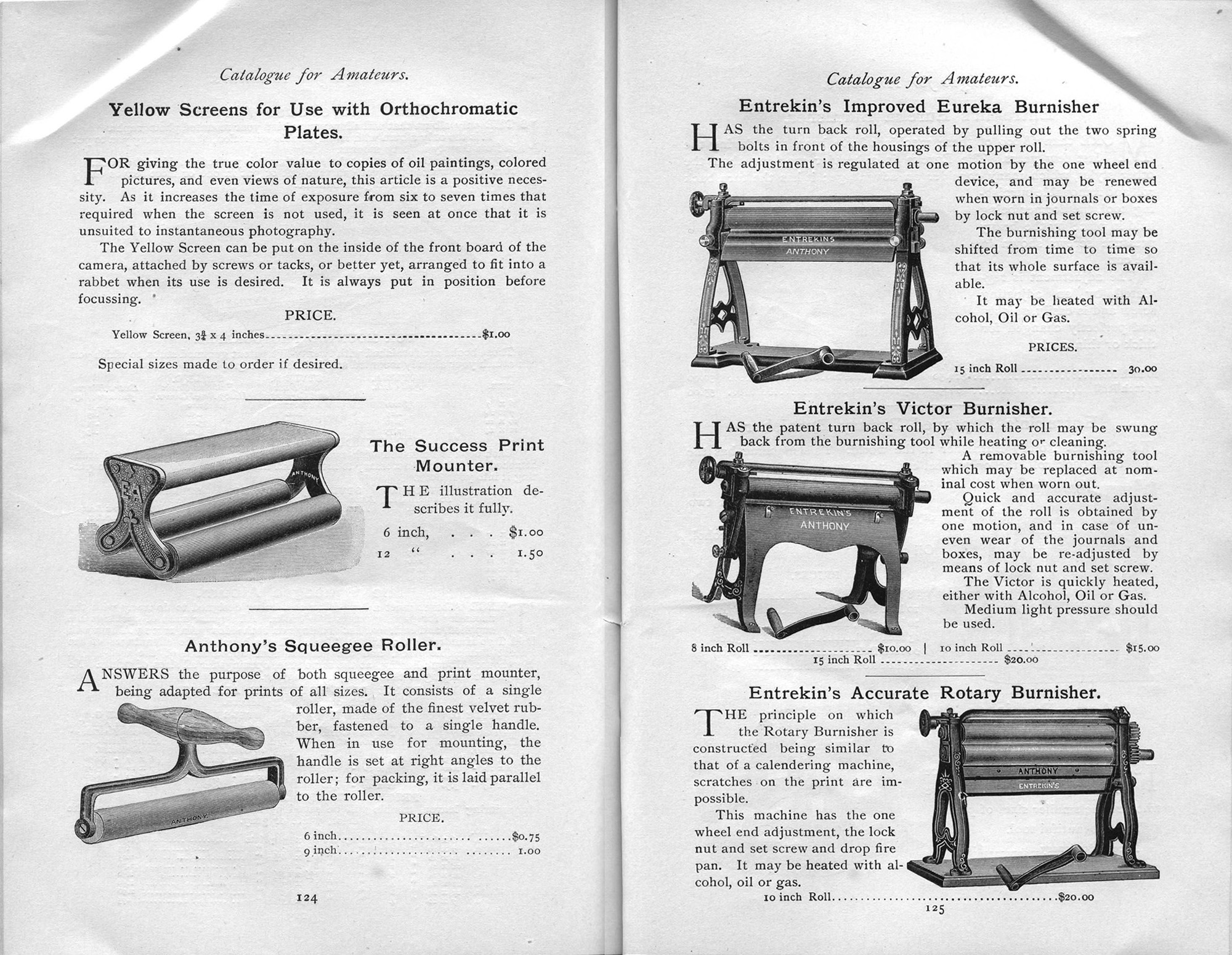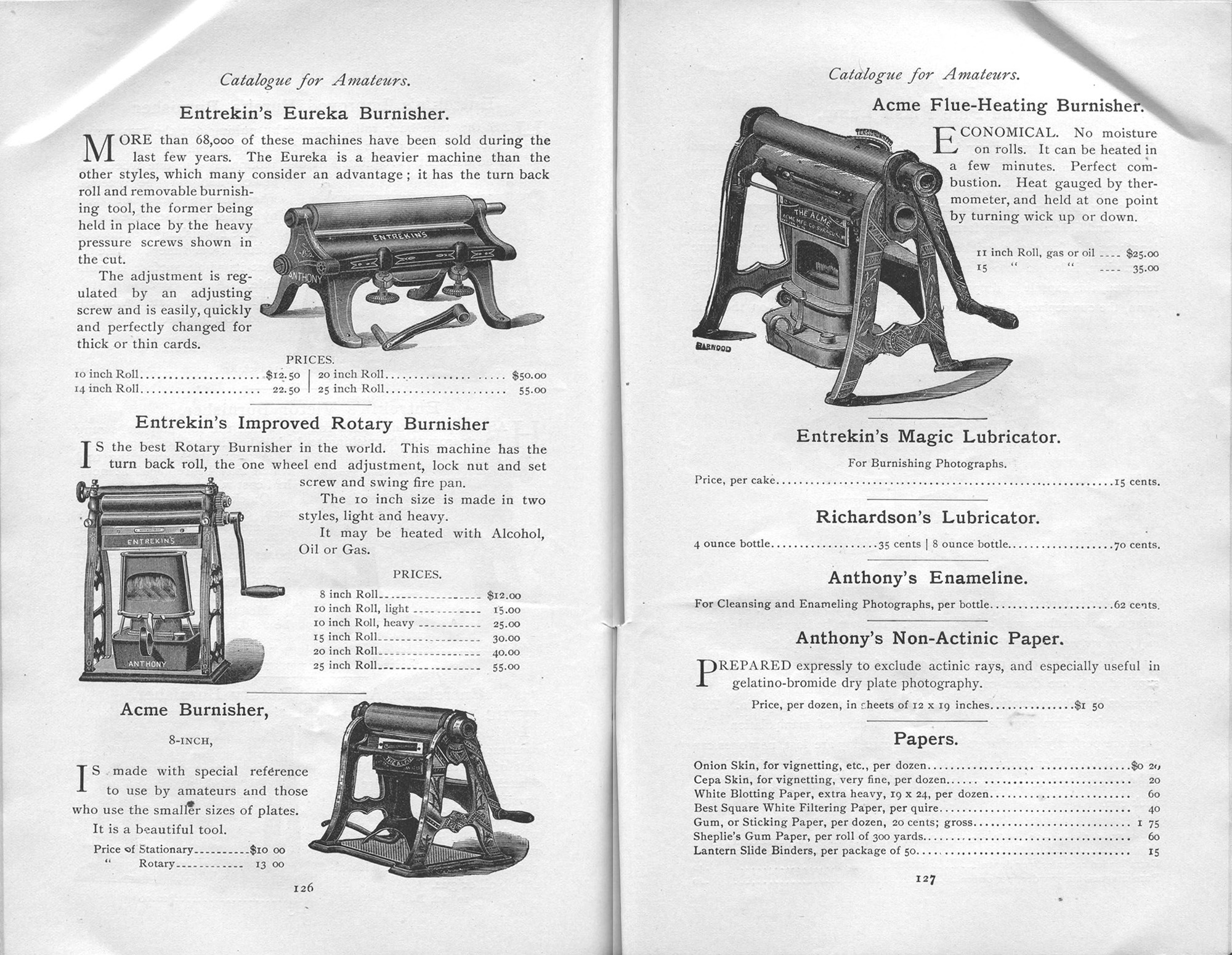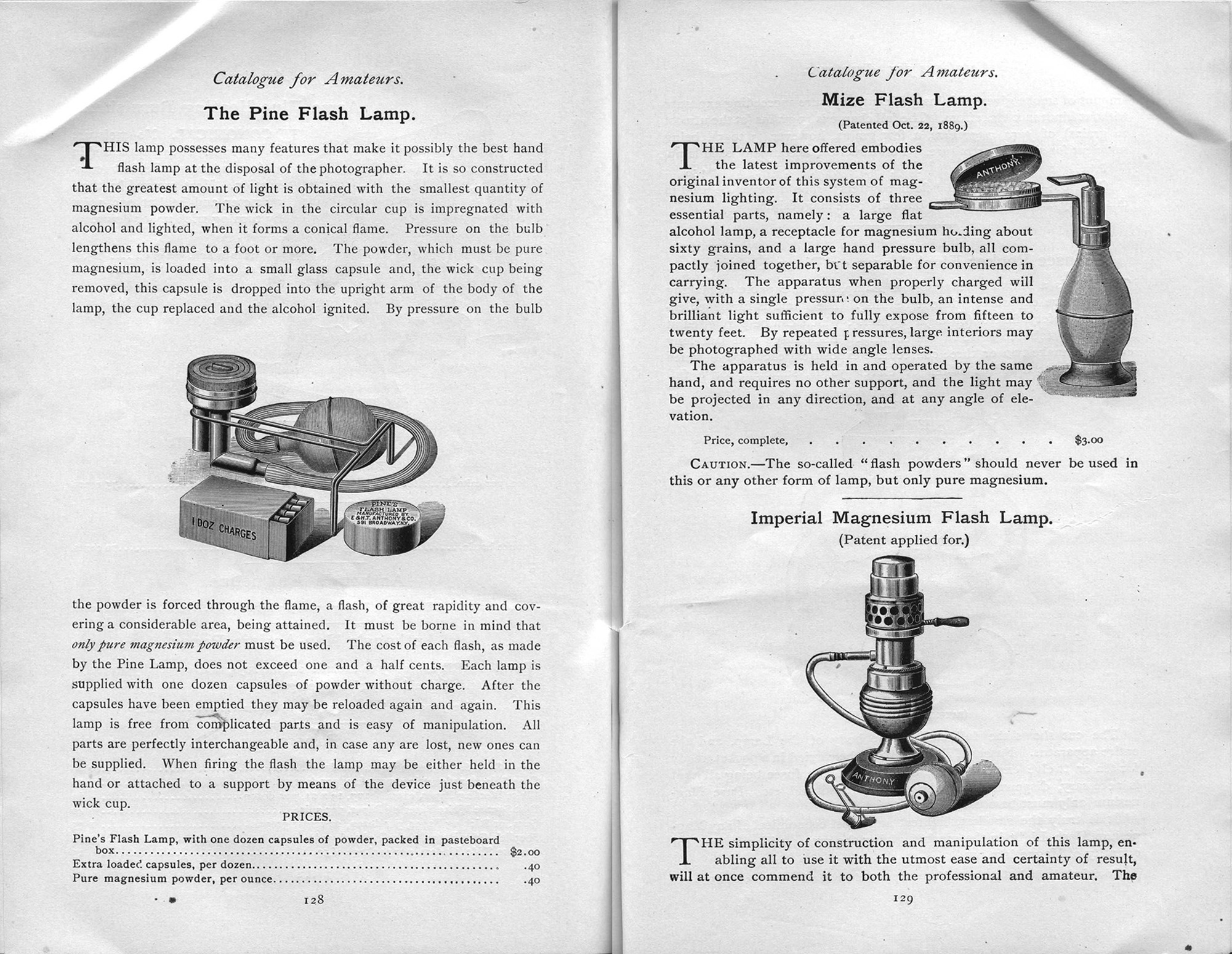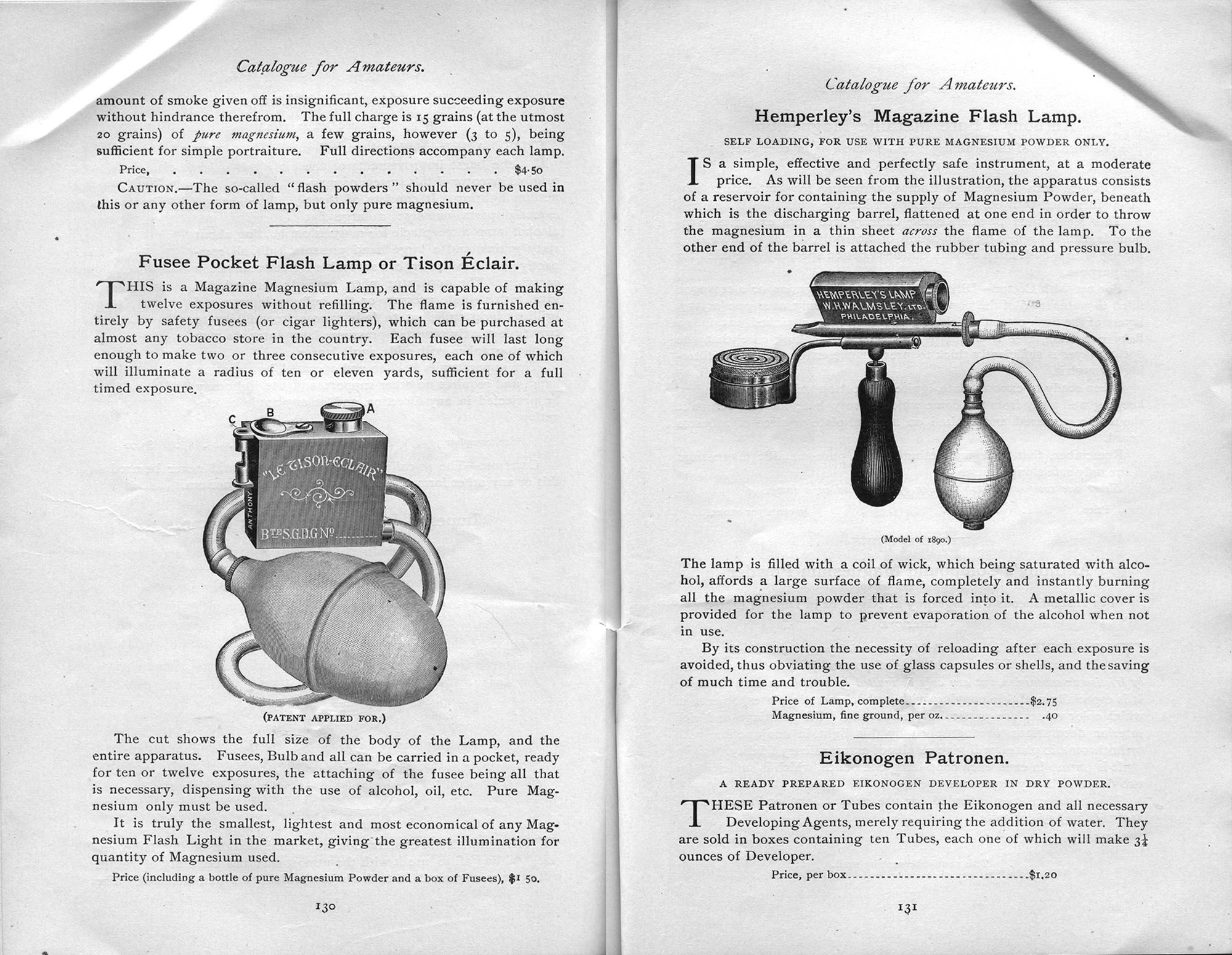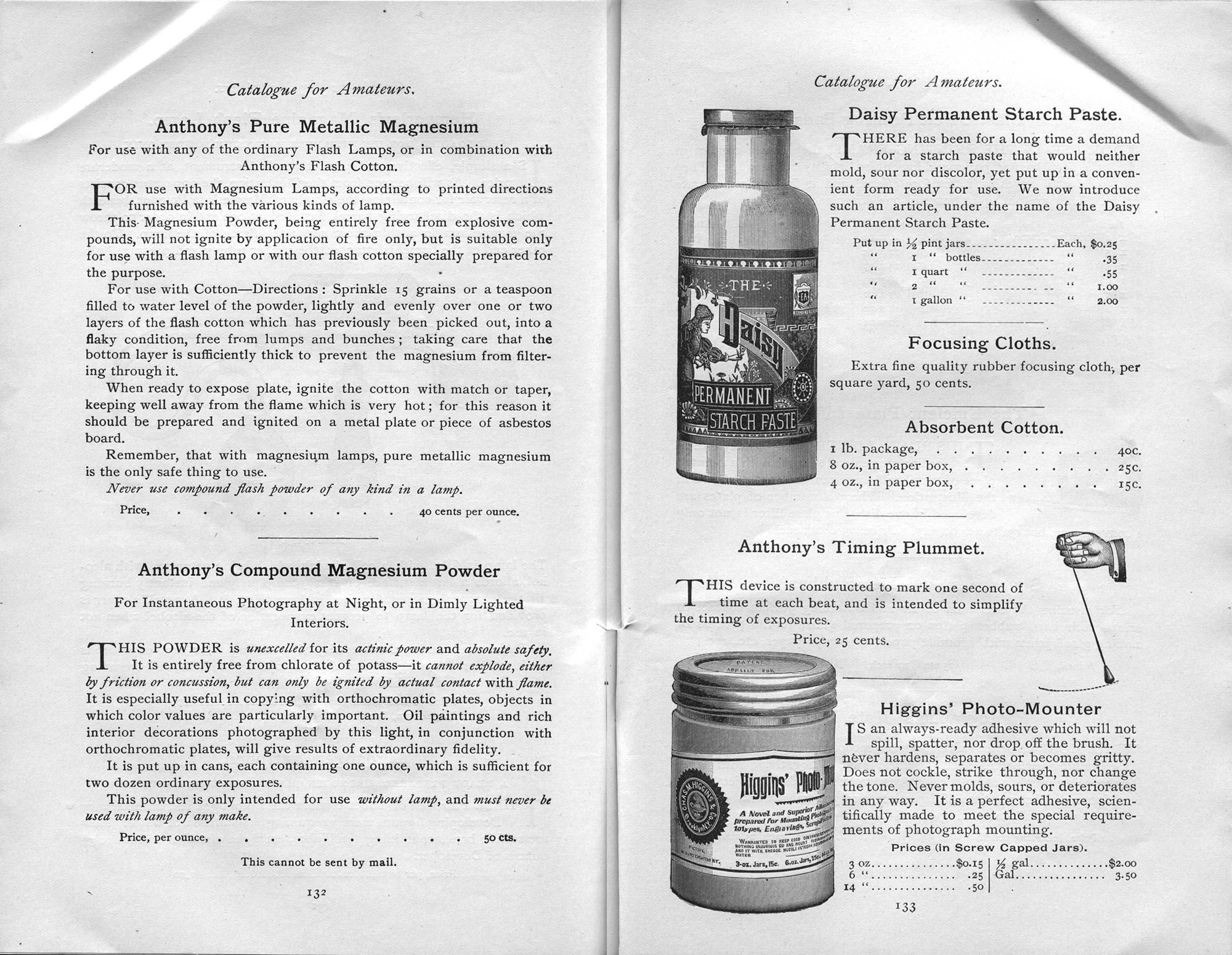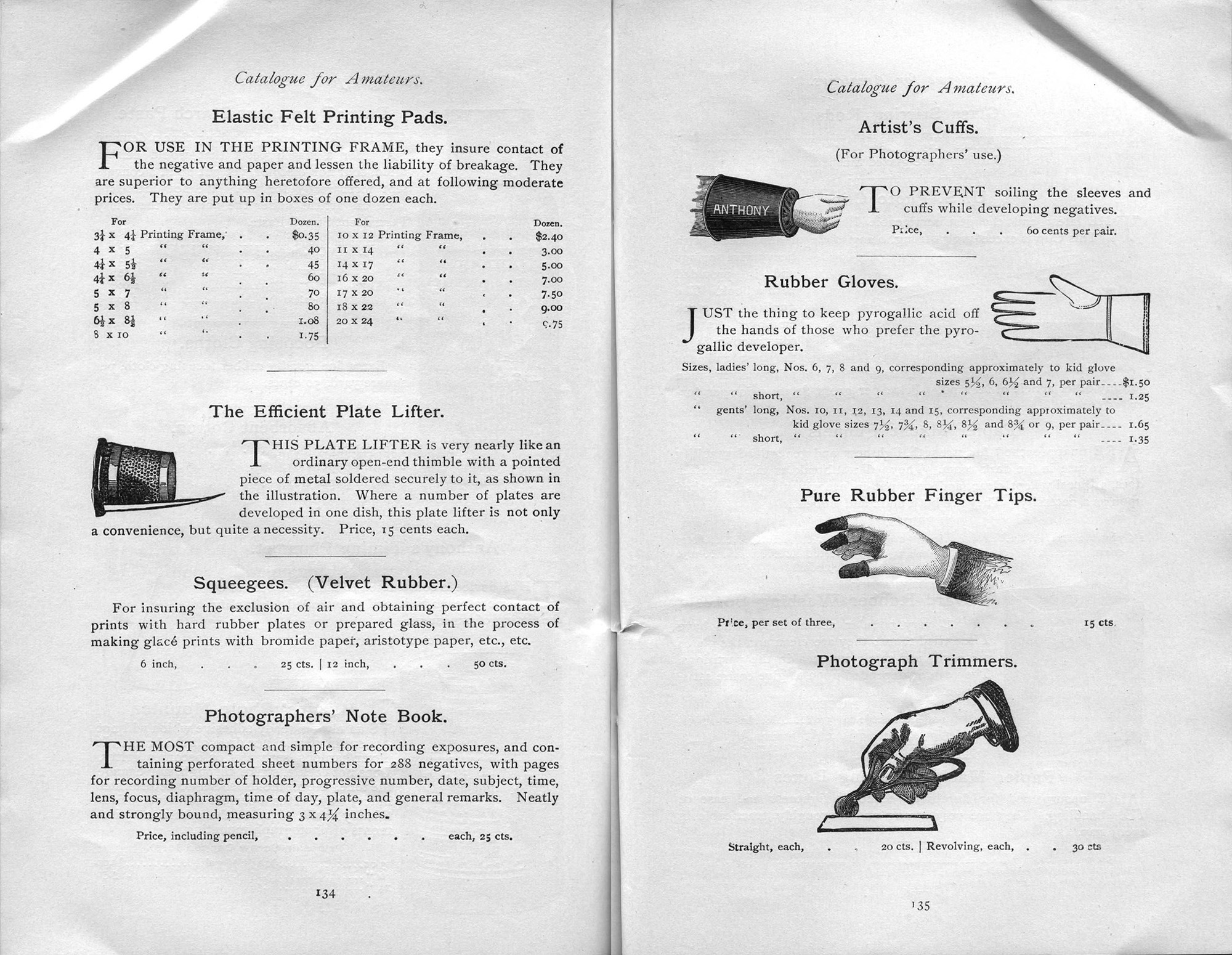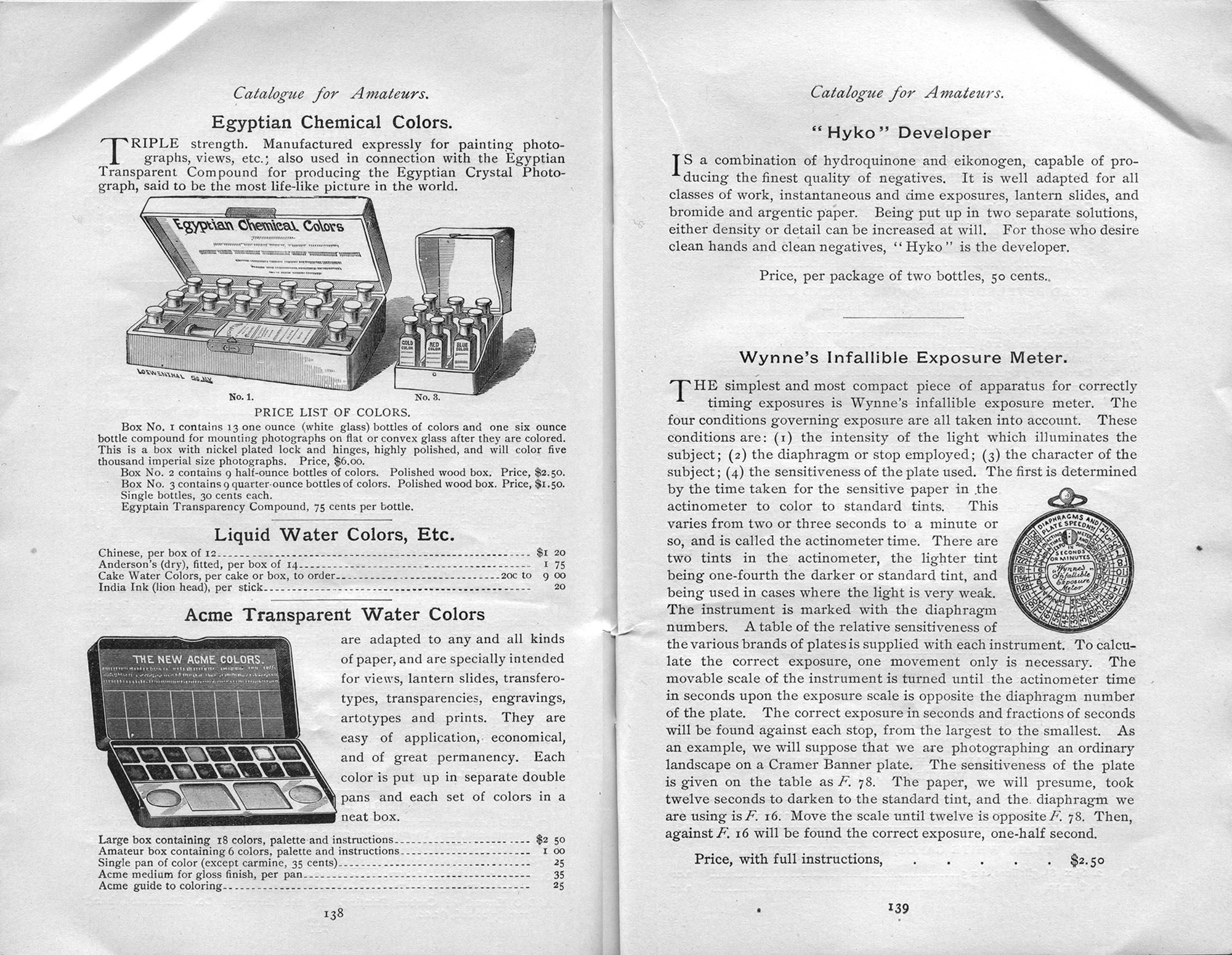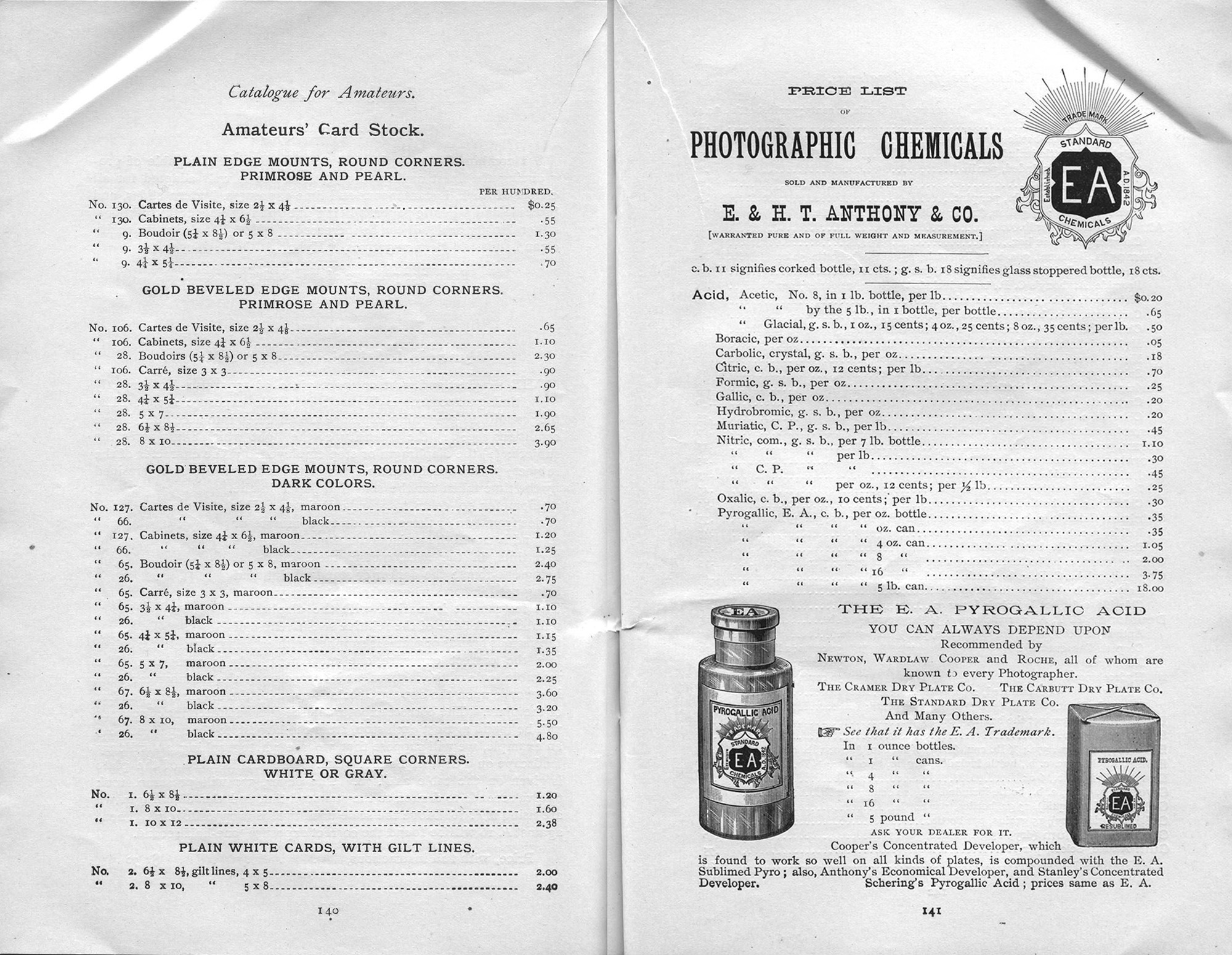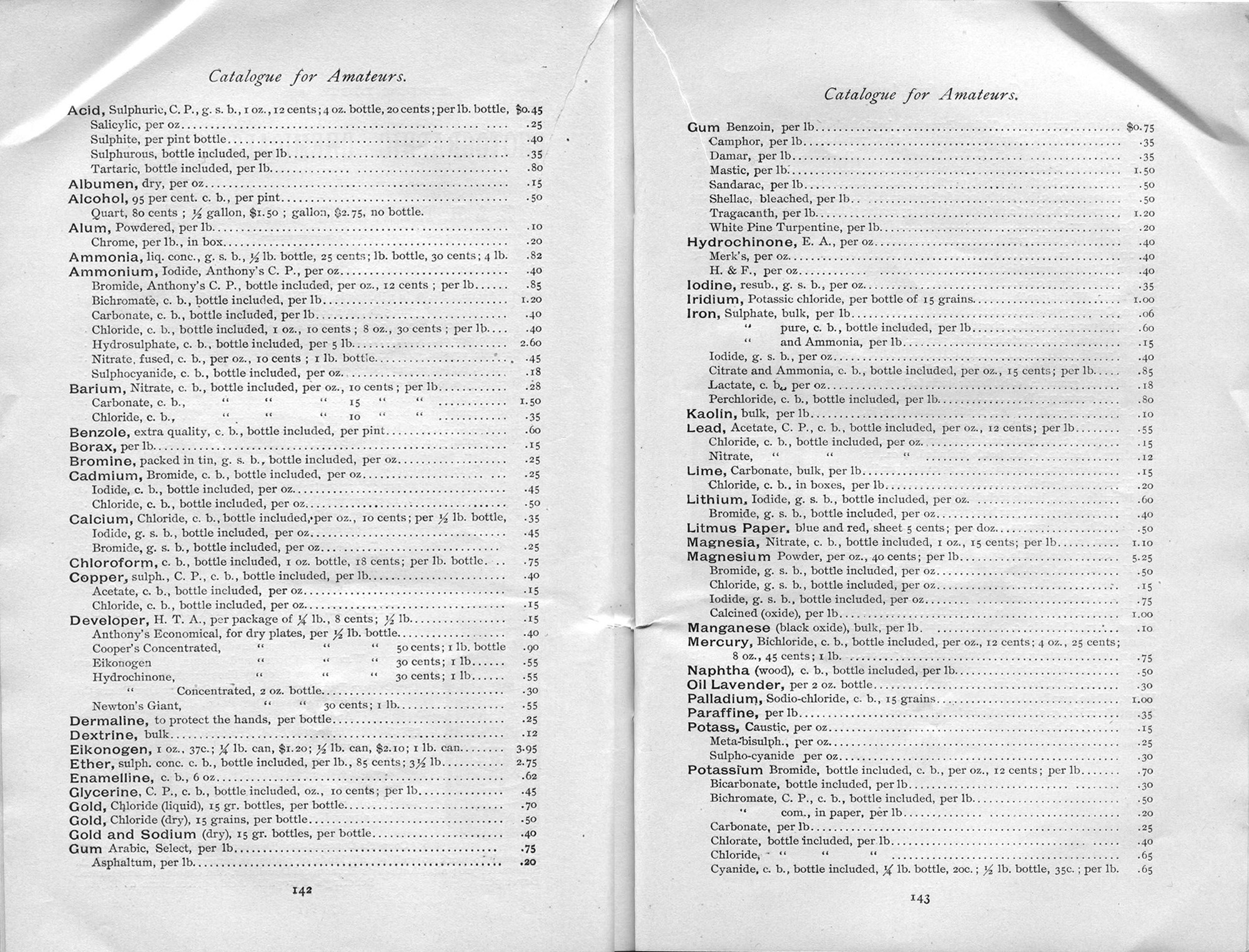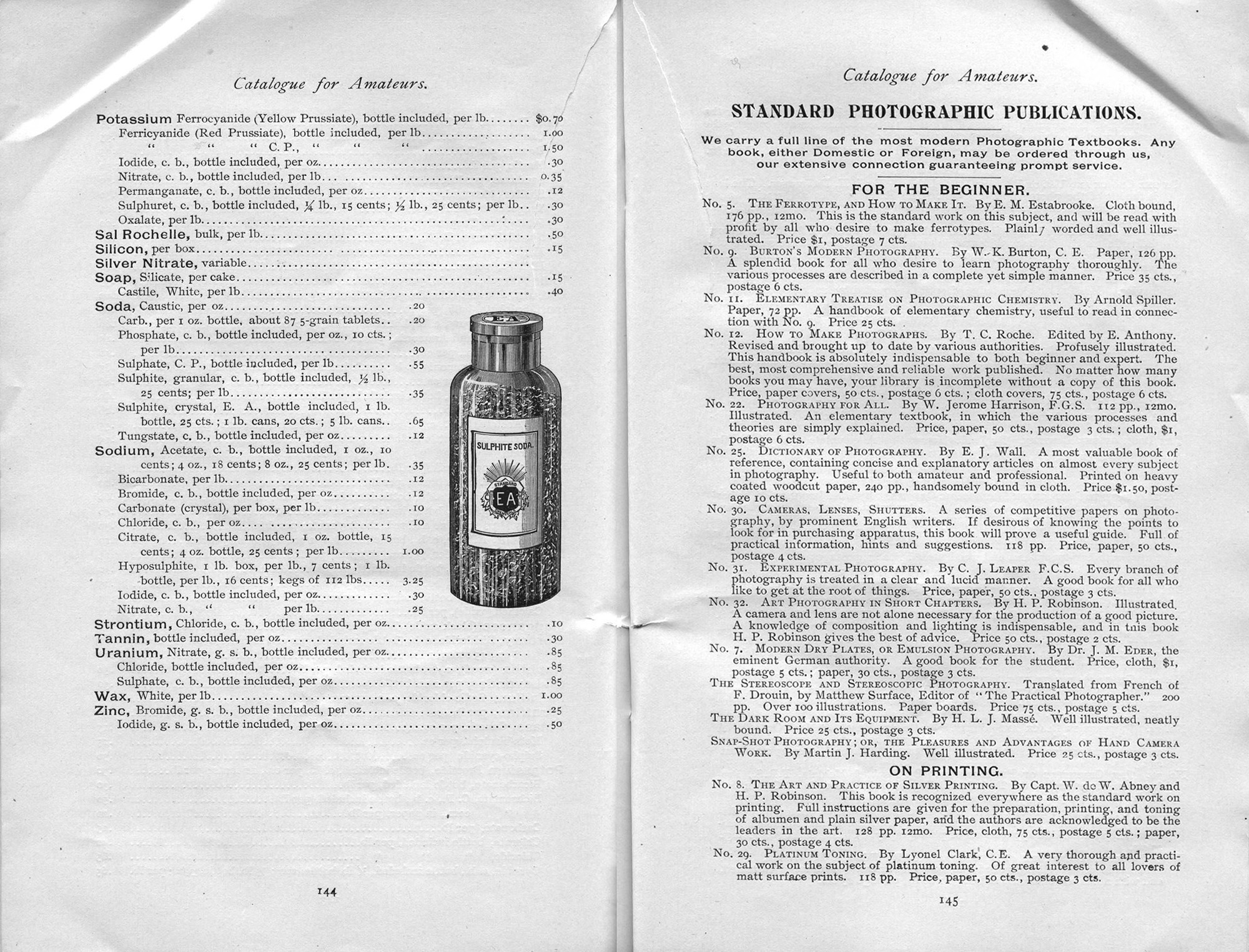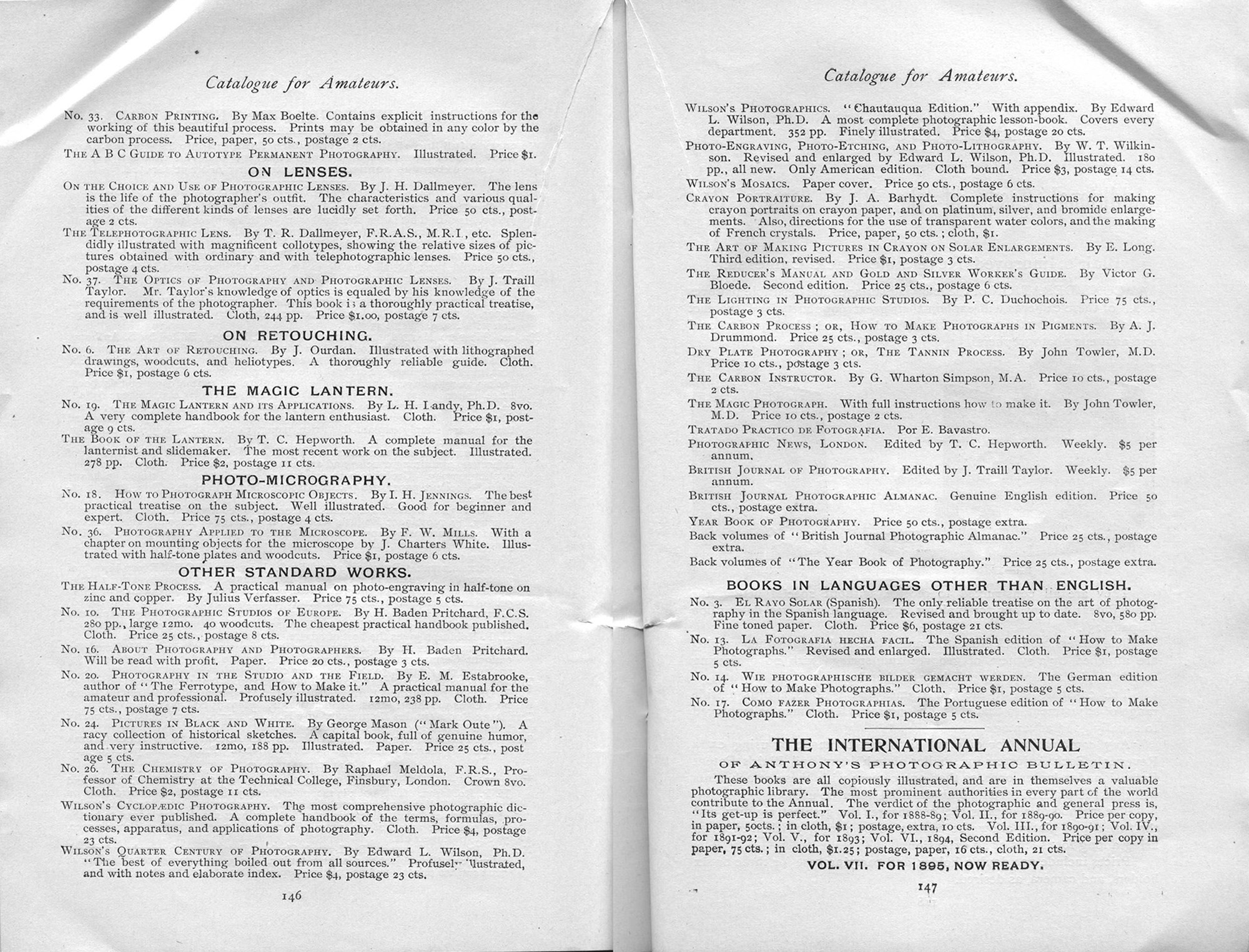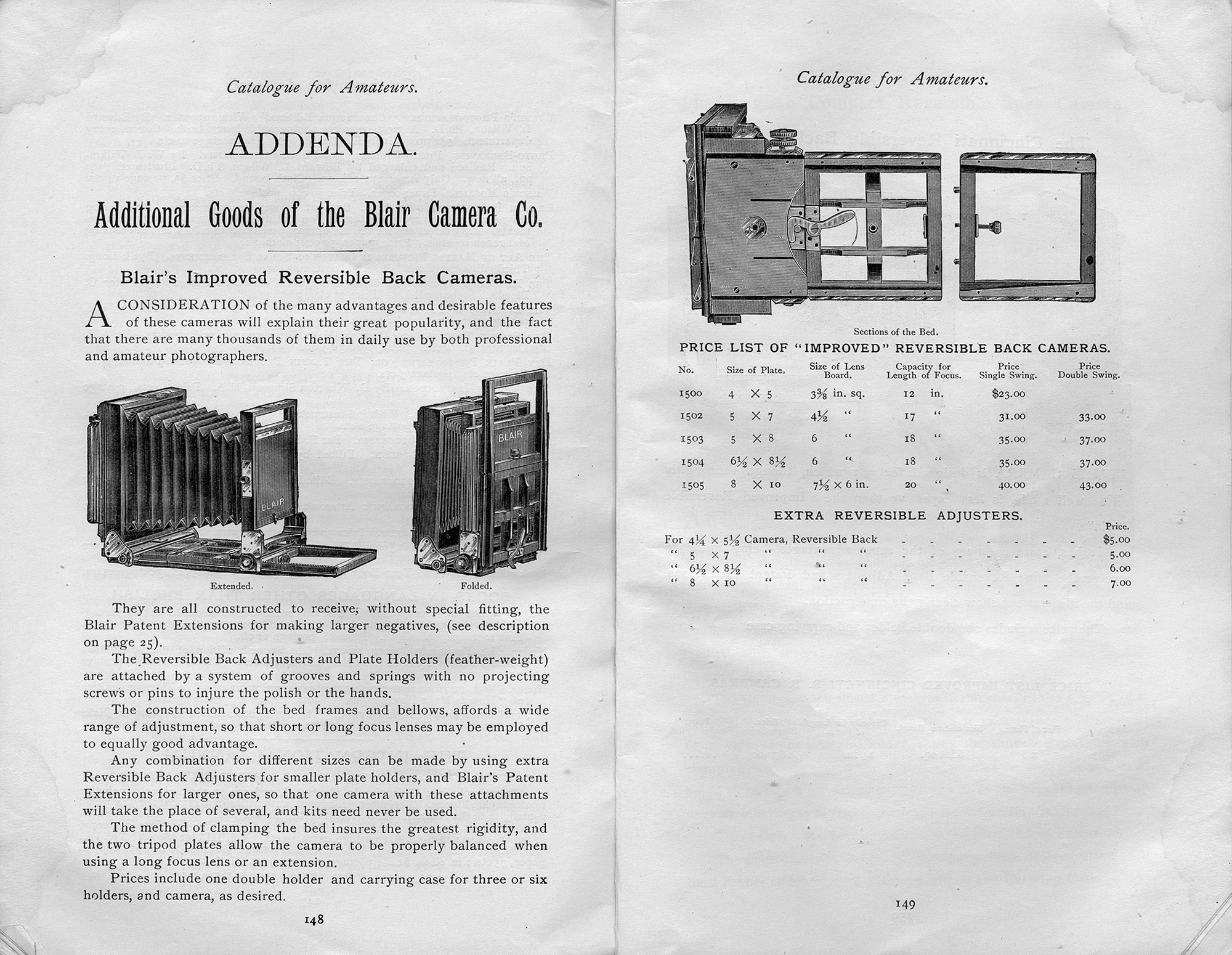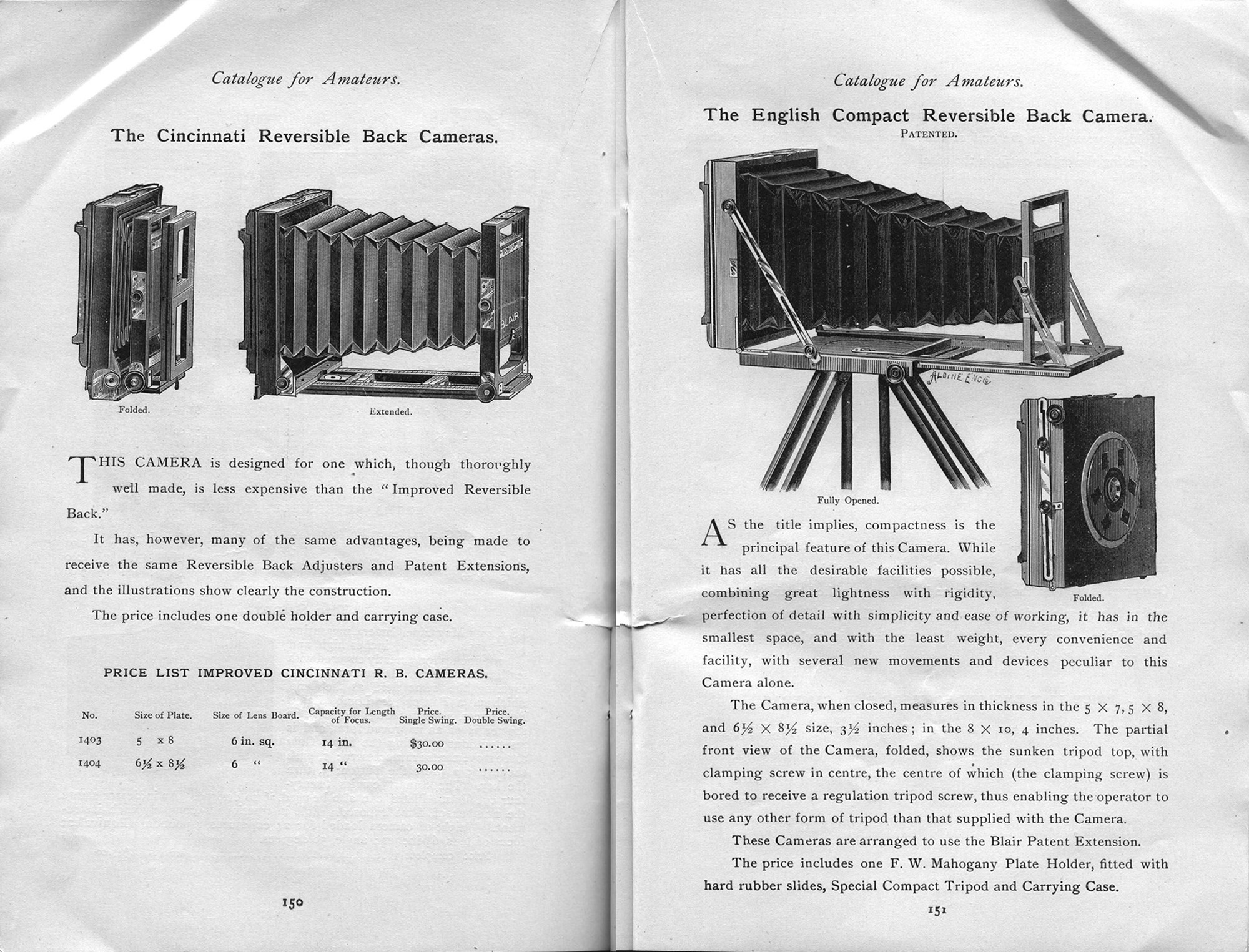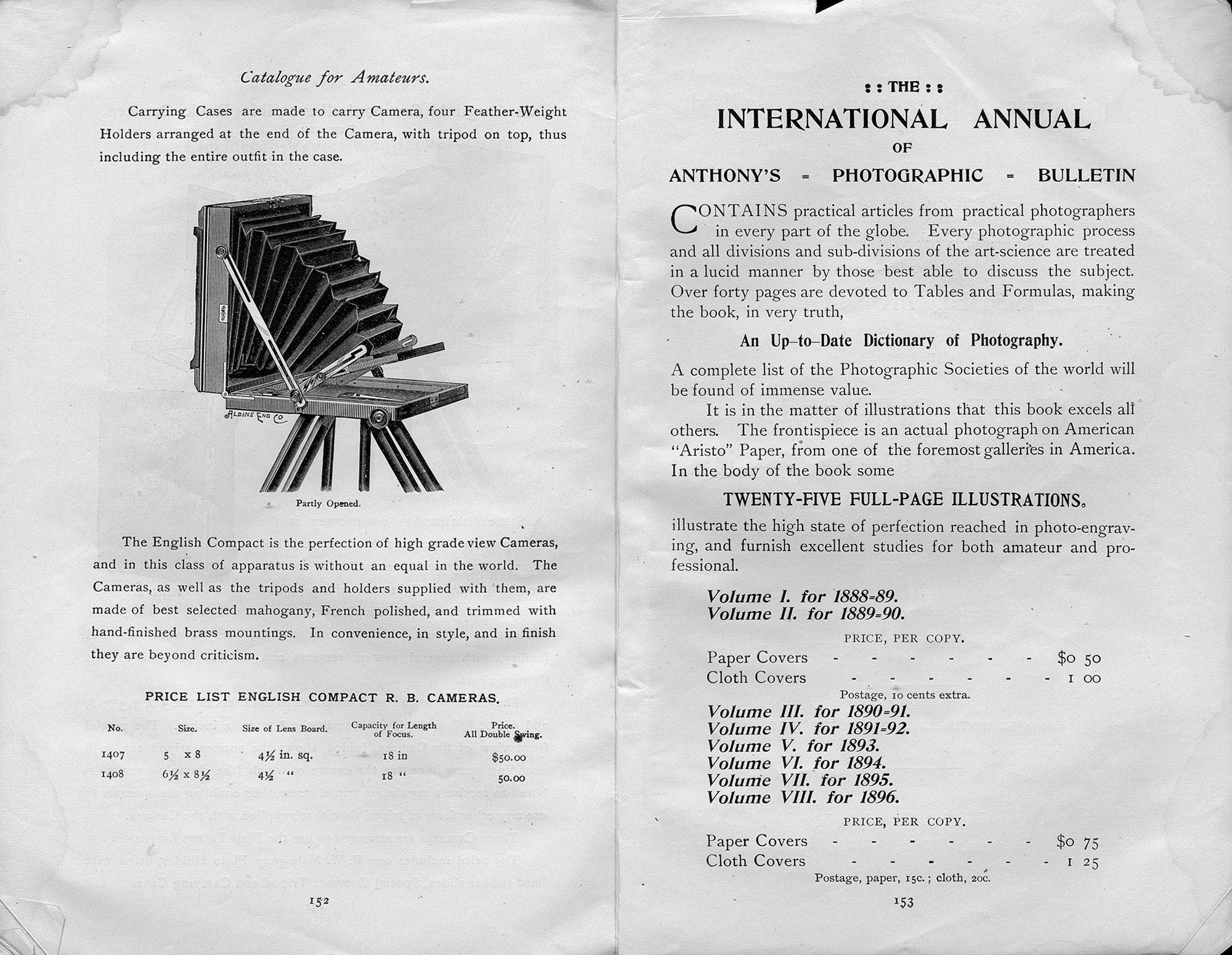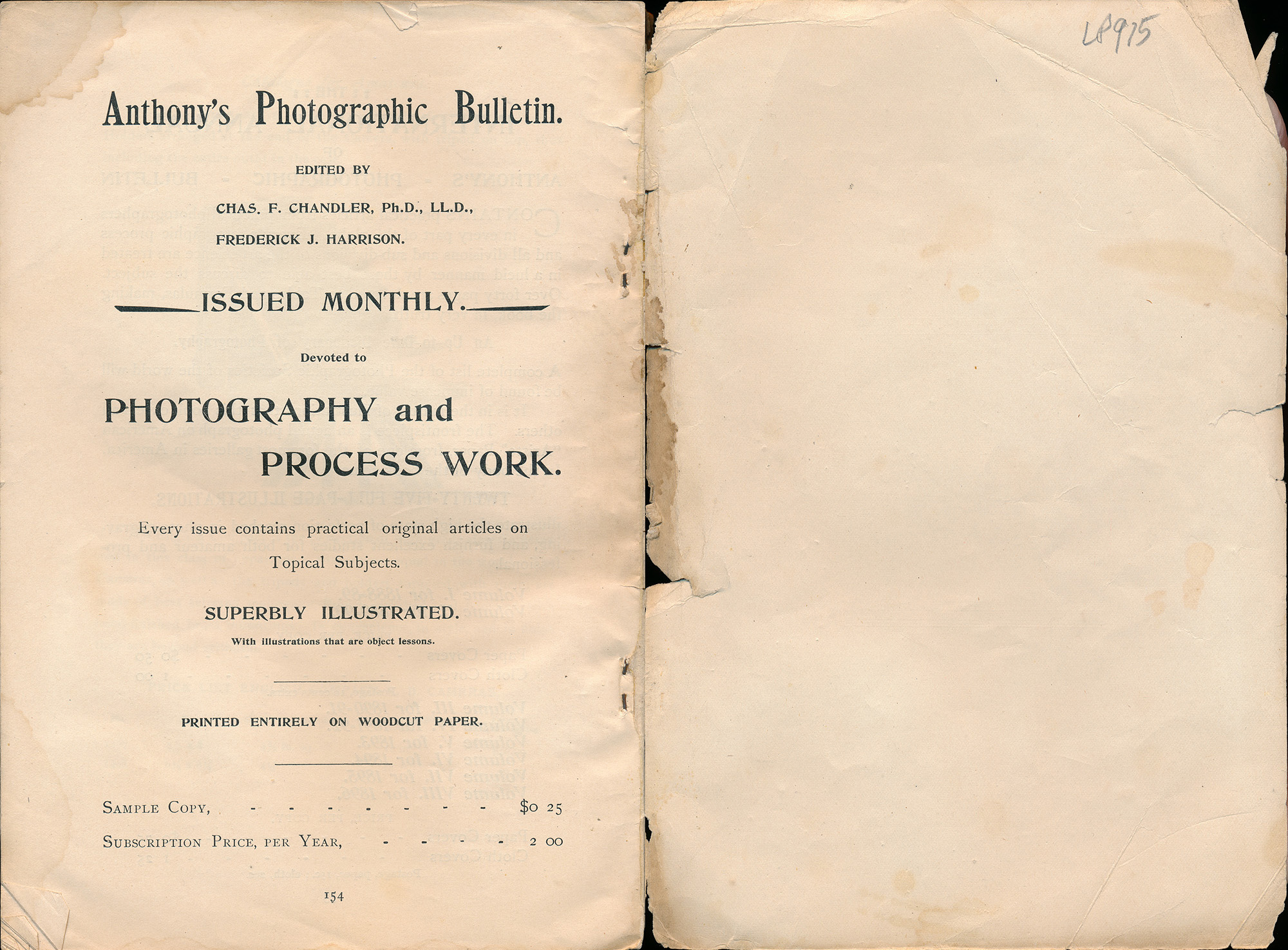 Pages 155-160, comprising the index, appear to be missing