Folmer & Schwing
Div.

,

E.K.C., Rochester

, NY
Unknown Small

Camera

4 x 5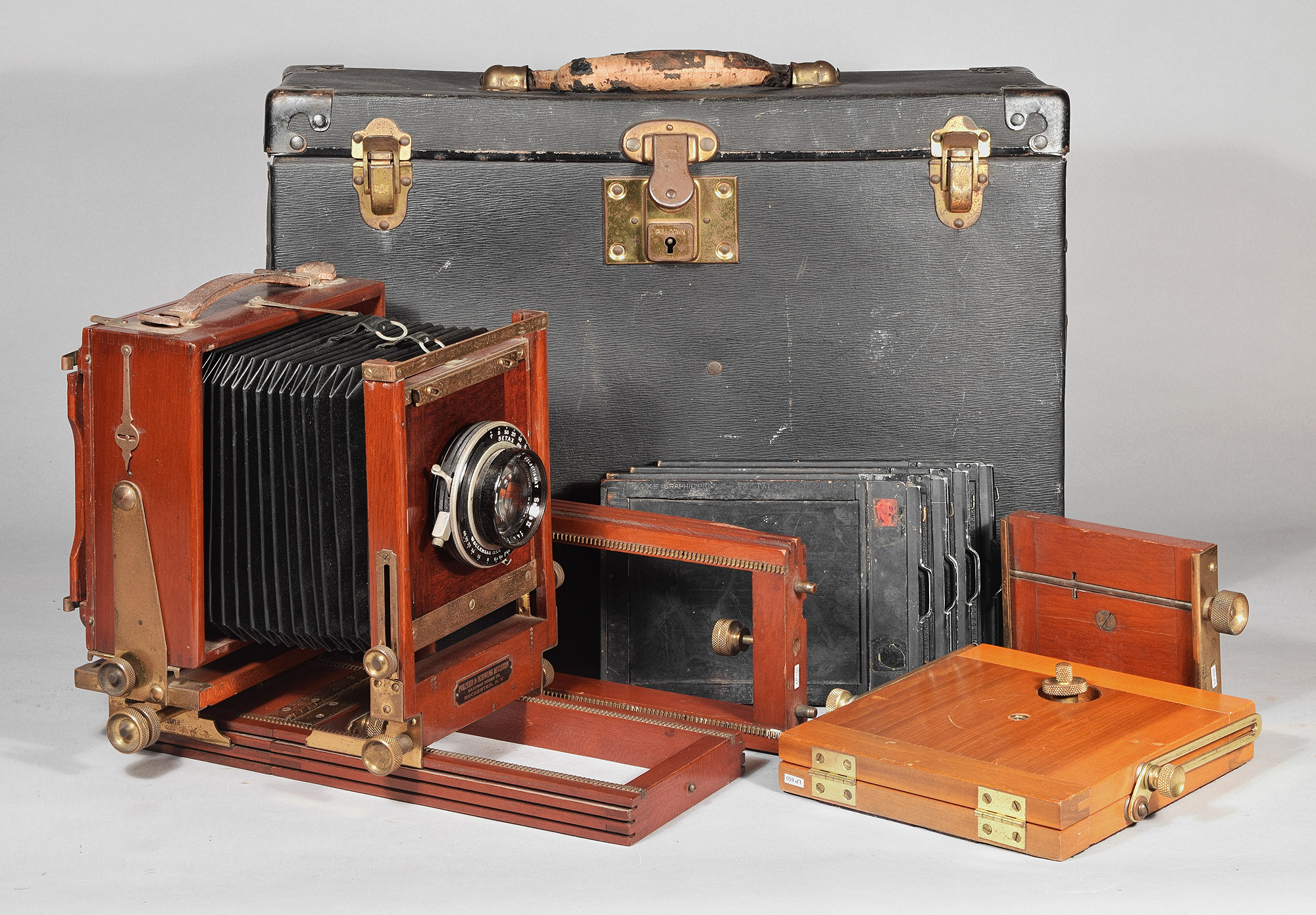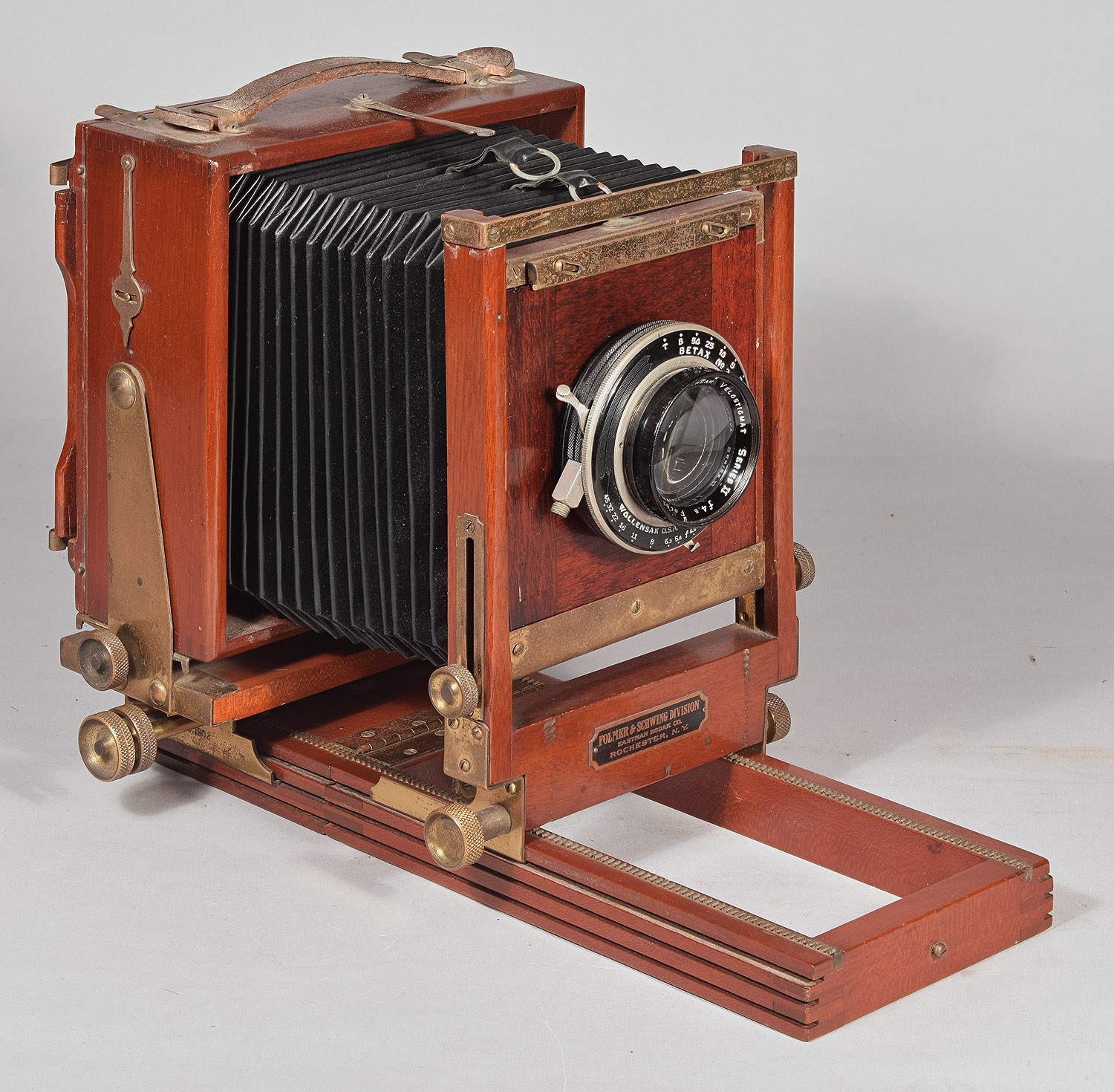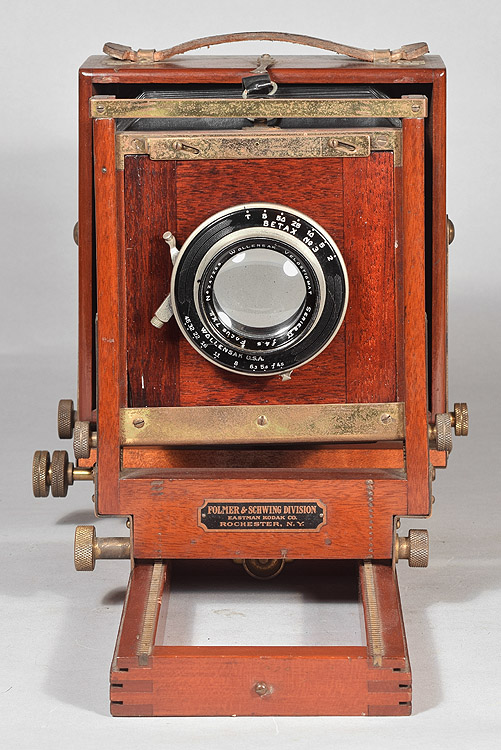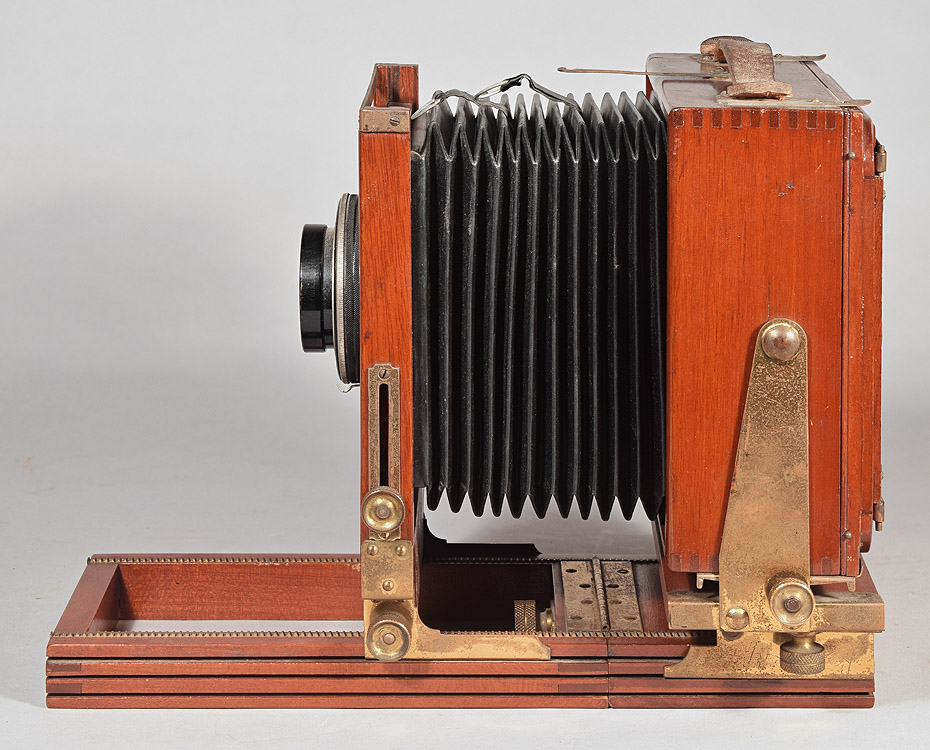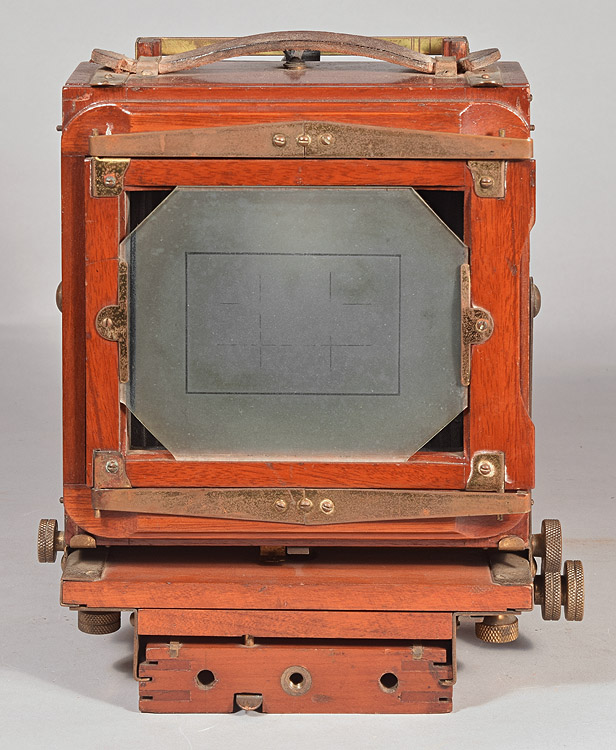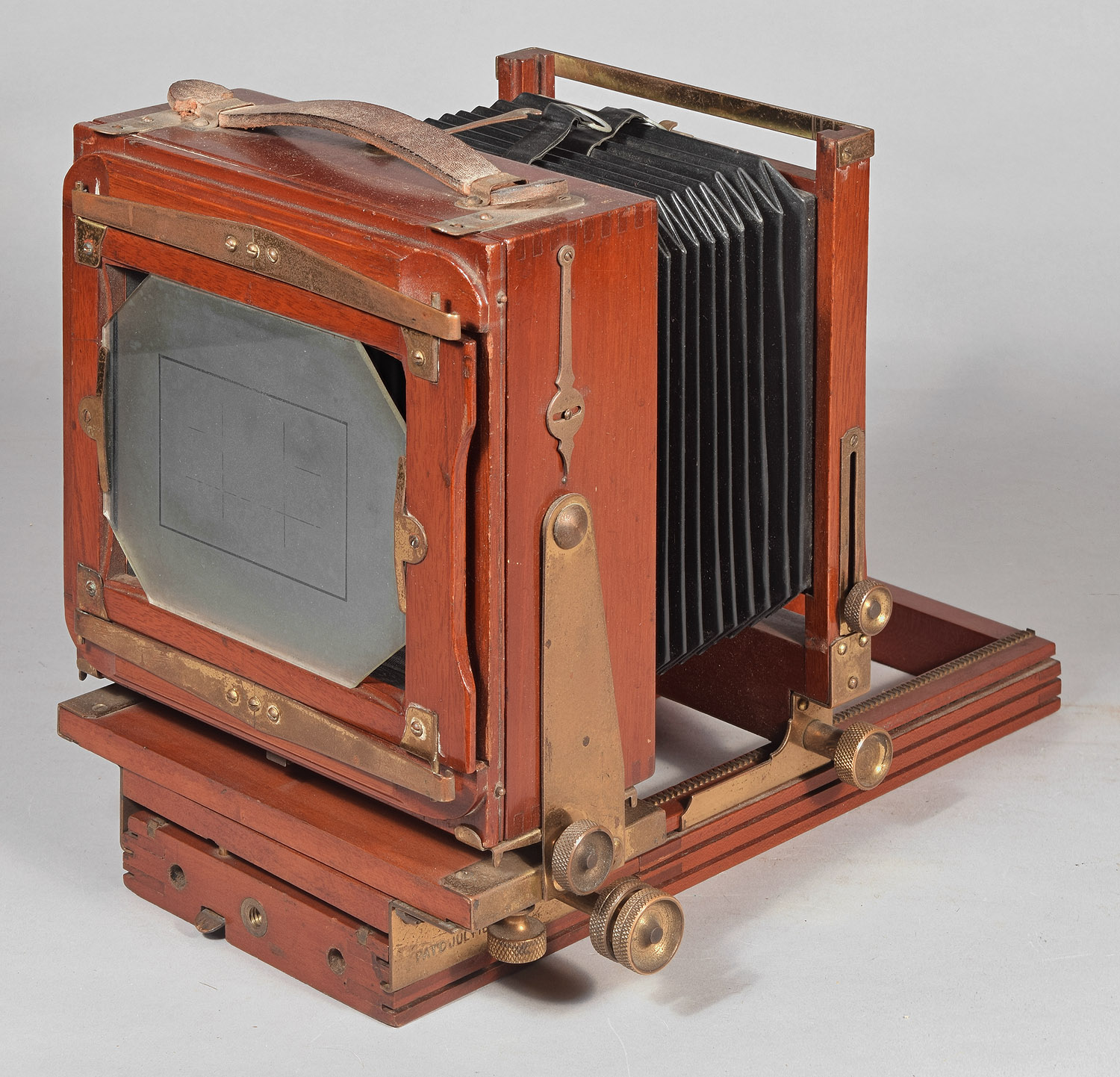 Date Introduced: - ; Years Manufactured: c. 1915
Construction: front and rear focus via rack and pinion focus; reversing by removable back; double swing; three-piece lens board
Materials: mahogany body; cherry base; black fabric bellows; brass hardware
Sizes Offered: at least 4x5
Notes: The brass plate on the front of the camera reads: "Folmer & Schwing Division, Eastman Kodak Co., Rochester, N.Y." The F&S Division existed from 1907 to 1917, when it was replaced by the Folmer & Schwing Department, Eastman Kodak Co. Odd that this small camera doesn't seem to be featured in Folmer-Schwing Div. catalogs. It is almost, but not quite, identical to the Century View No. 2. Its base extension may interchange with a Century, but there are minor hardware differences. EKC had purchased both the Folmer & Schwing Co. and the Century Camera Co., so one could say that this is a continuation of the Century No. 2, if it weren't for the fact that the Century No. 2 was continued under its own name until 1923. It is superficially similar to the Crown View, manufactured by the Folmer Graflex Corp. c.1938-45, but there are many differences, from the shape of the rear tilt hardware, the braces at the top corners, the ground glass springs and the front rise mechanism to the fact that this camera has a straight bellows rather than tapering.
References:


Back to Eastman