G. Gennert, Rochester, New York, NY
Outing View Camera
Descriptive Catalogue of Photographic Apparatus and Supplies, G. Gennert (New York, NY), c. 1893, p. 31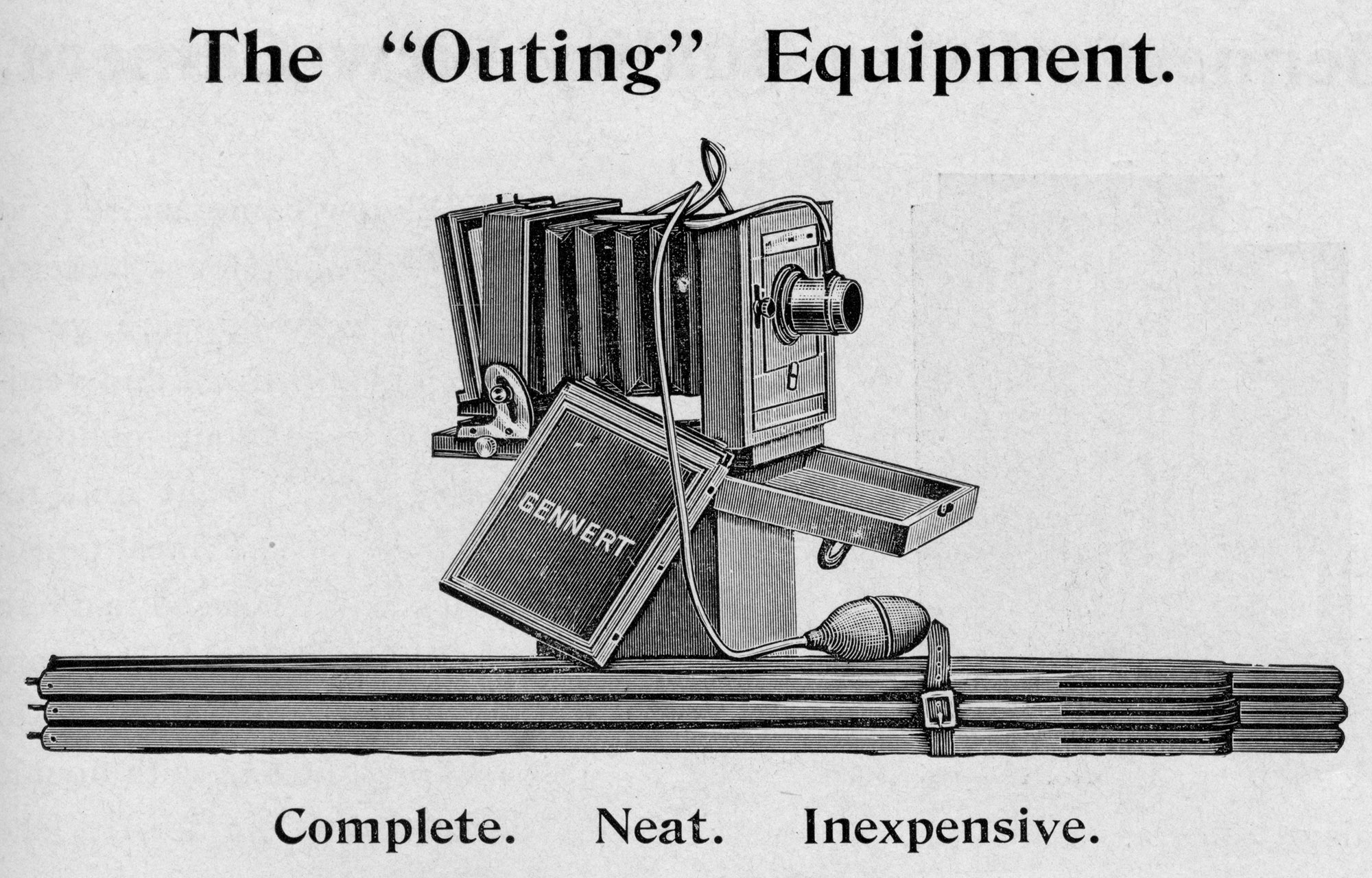 Descriptive Catalogue of Photographic Apparatus and Supplies, G. Gennert (New York, NY), c. 1893, p. 23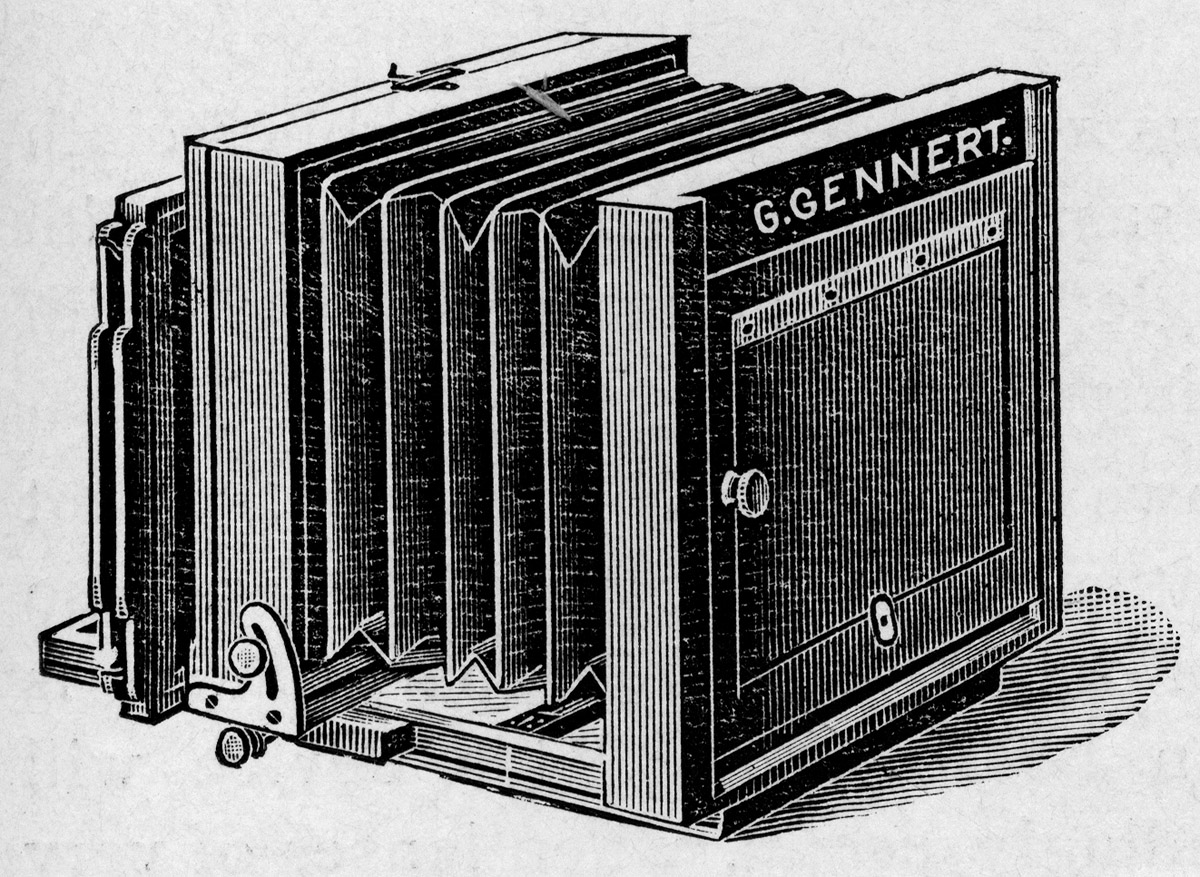 6.5 x 8.5"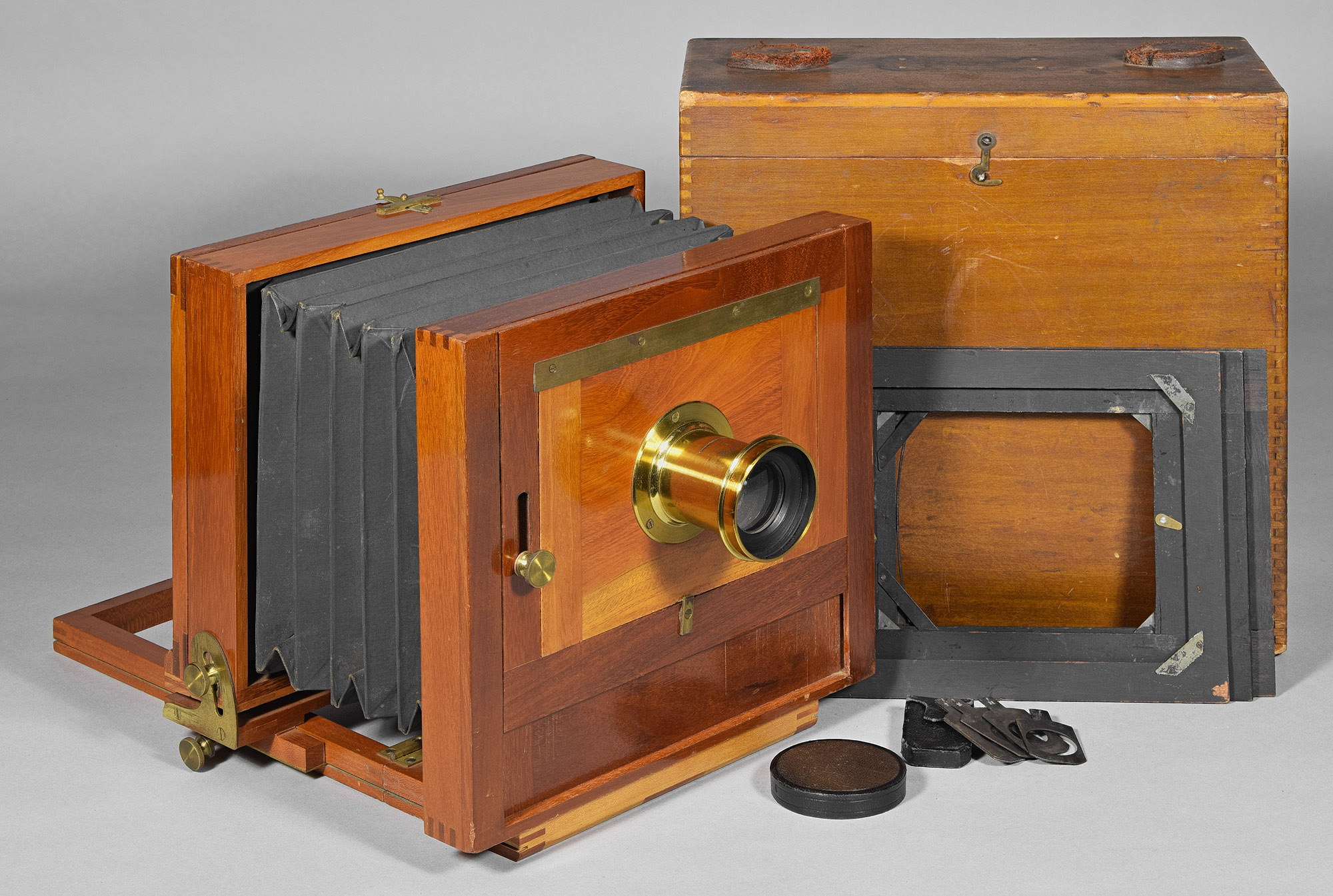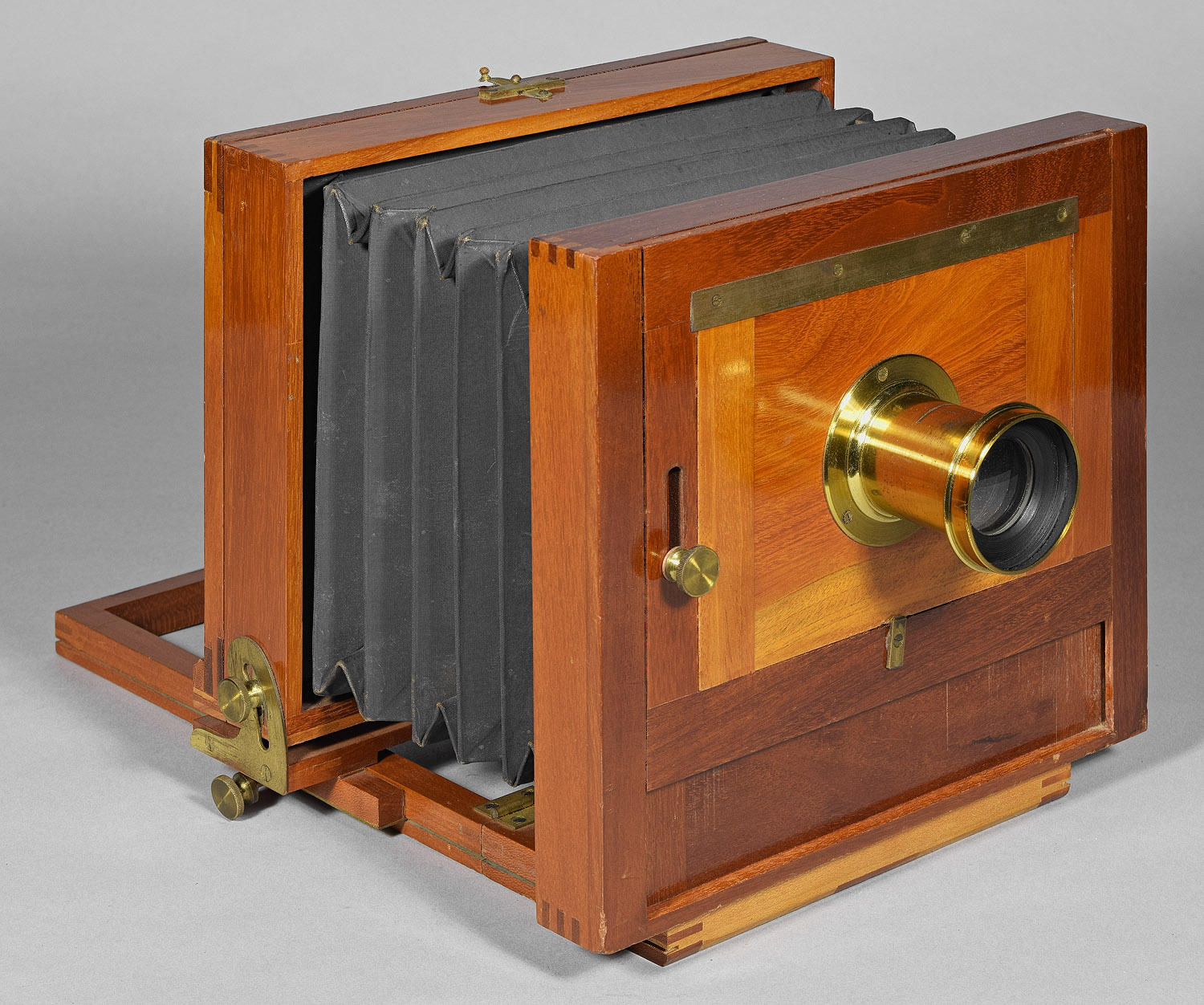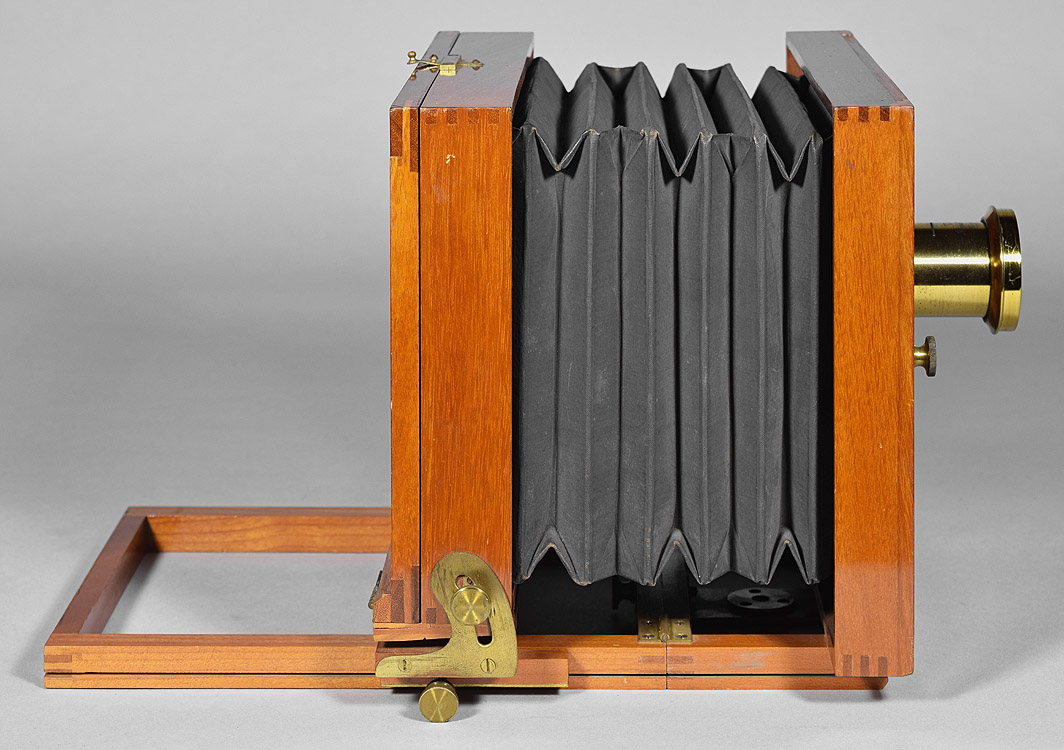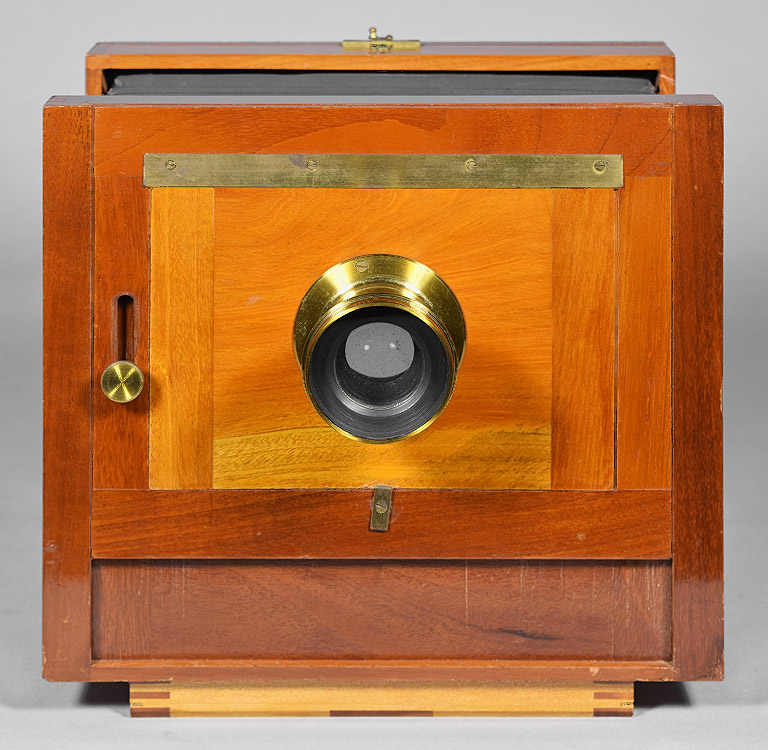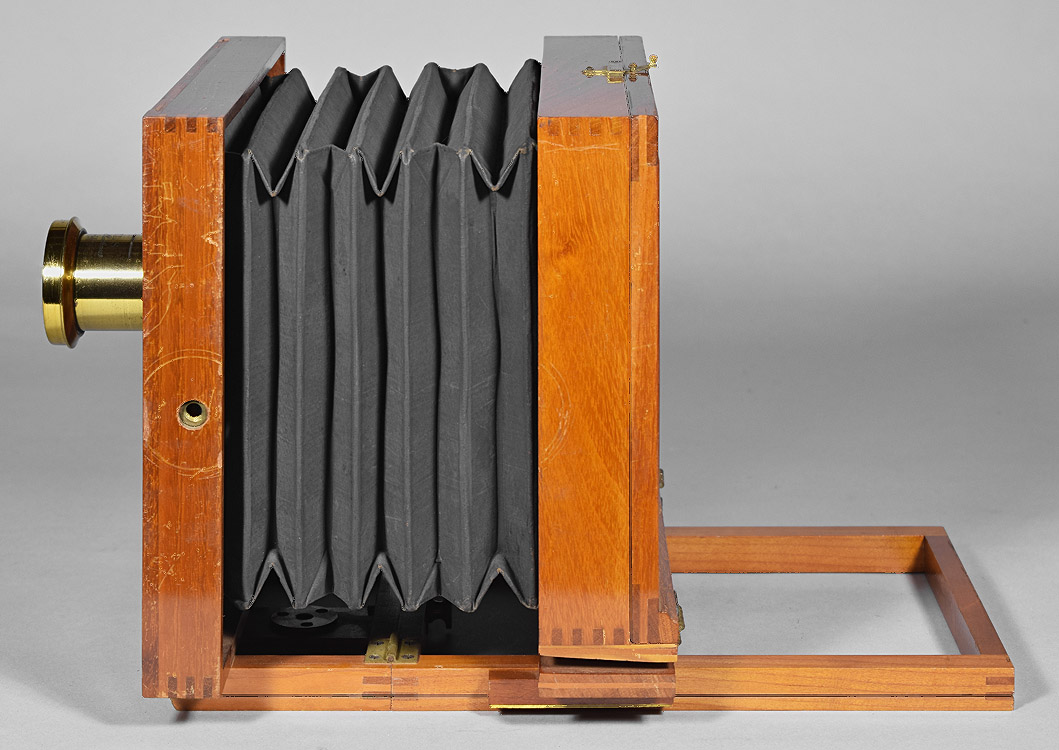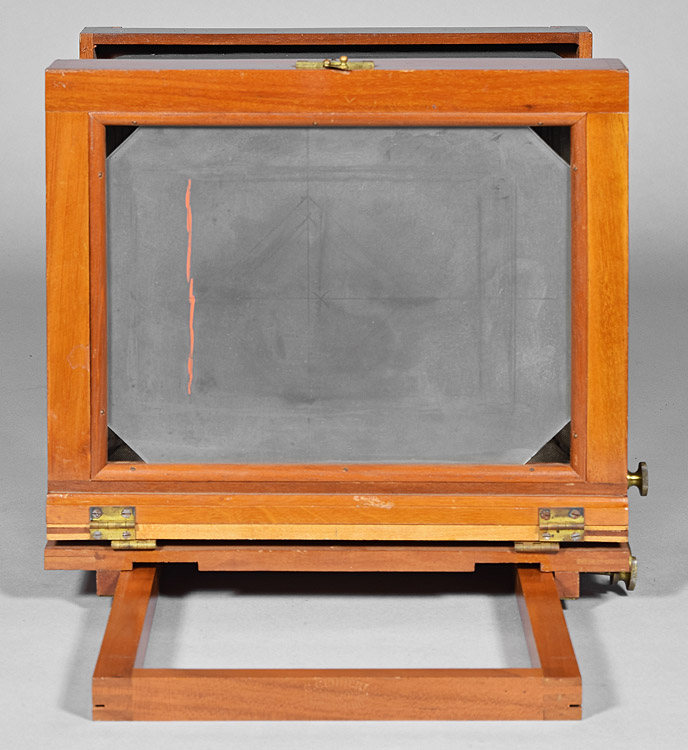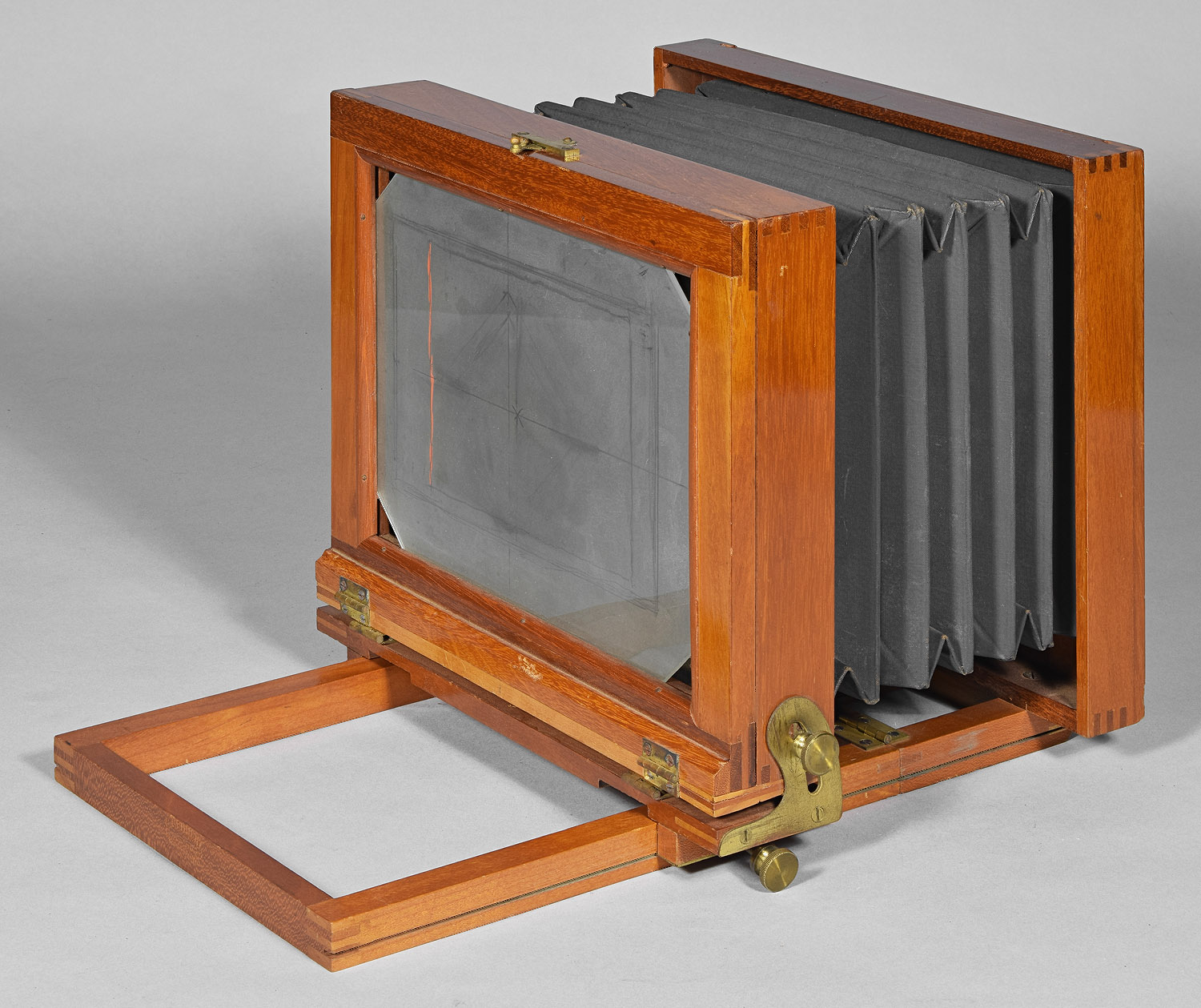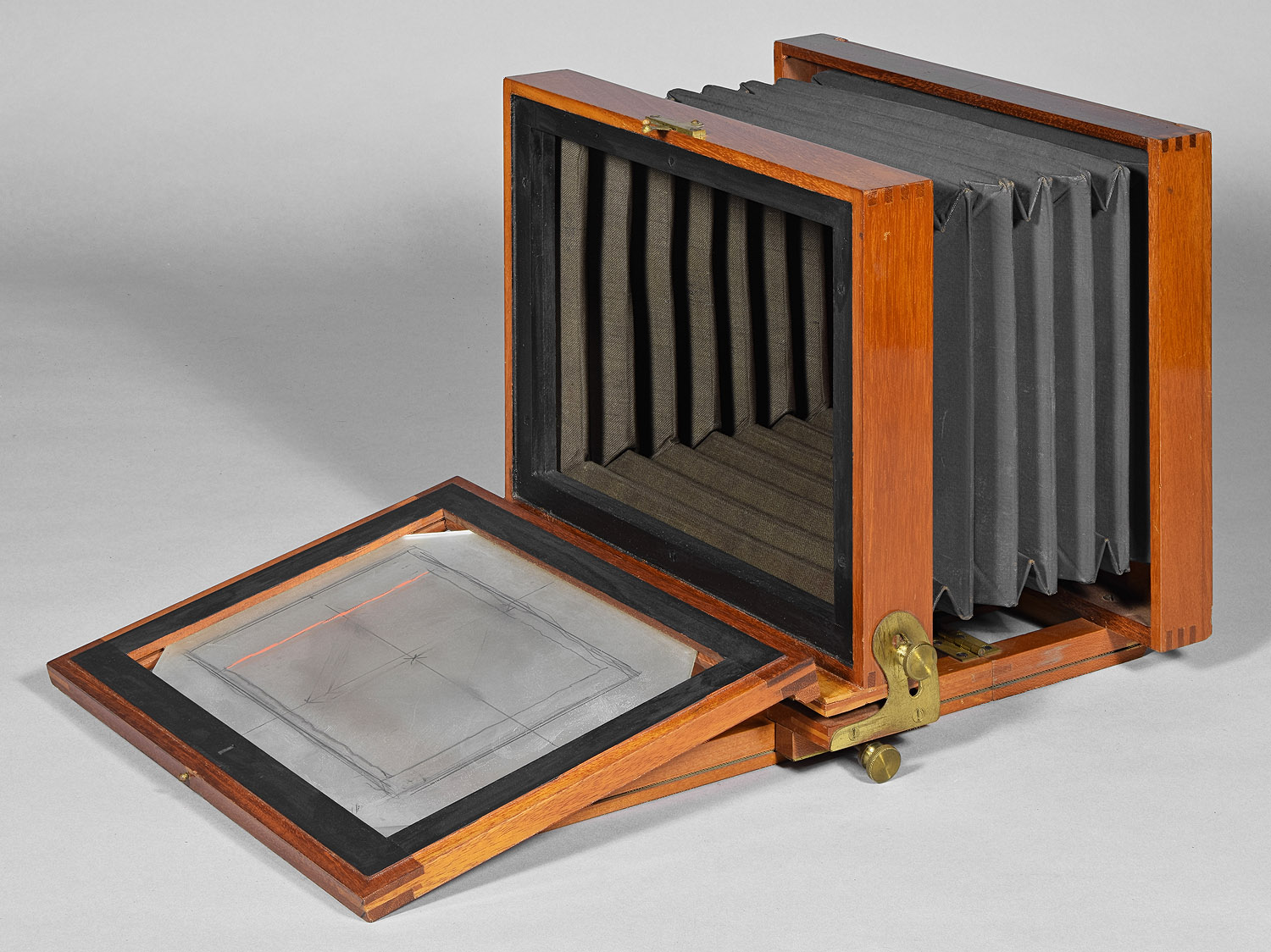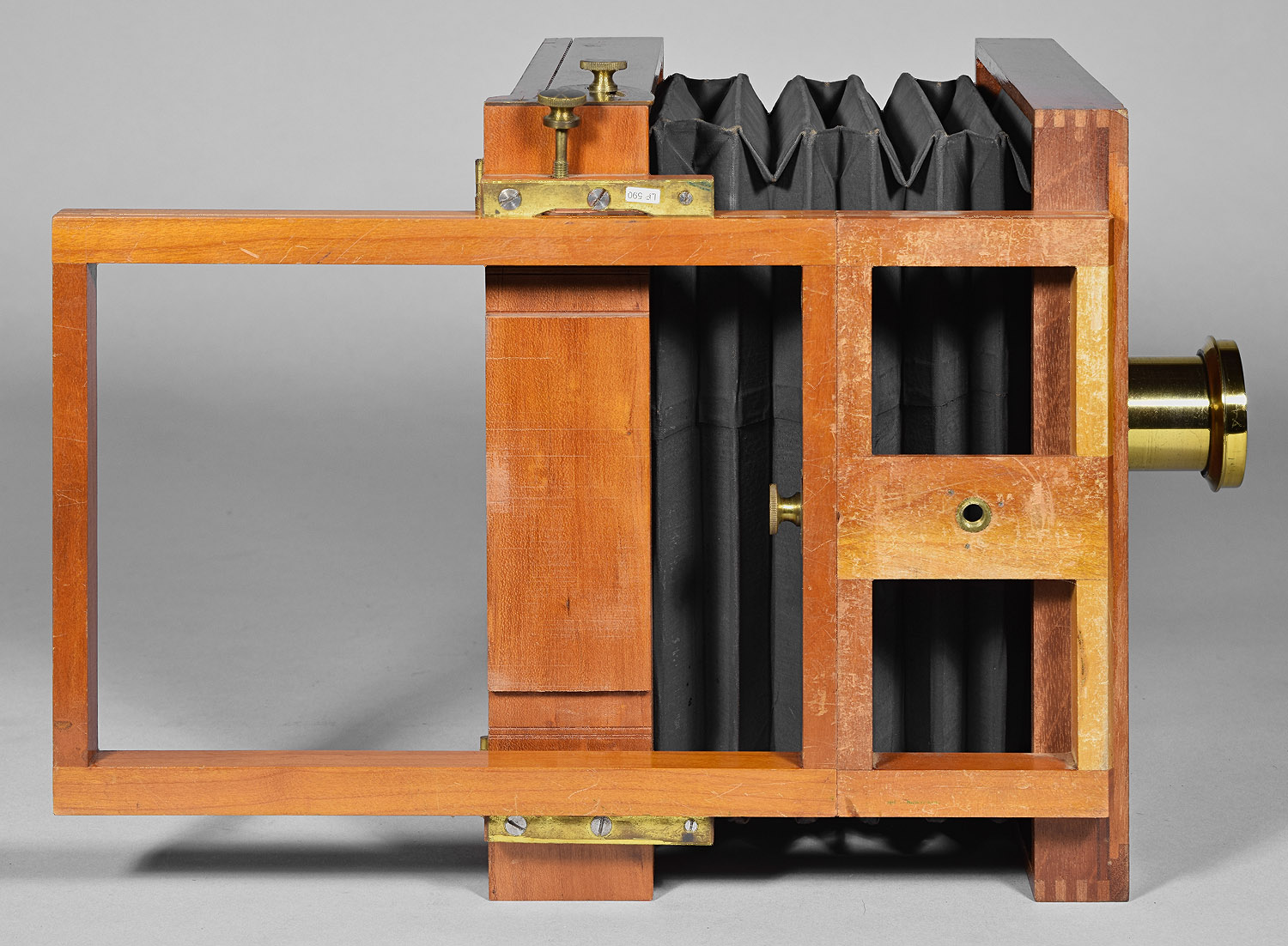 The usual arched Gennert logo, stamped into the rear face of the platform/bed frame: "G. Gennert Manufacturer New York". The camera also has, in the large sized number stamp typical of Gennert cameras, the assembly number "1" stamped on the inside top of the ground glass frame, and also on the inside of the lens board (not illustrated)


Date Introduced: - ; Years Manufactured: c.1893 - c.1901
Construction: rear focus via push-pull, single swing, reversible by two tripod mounts
Materials: mahogany body, cherry base, brass hardware
Sizes Offered: 4x5, 5x7 (1901), 5x8, 6 ½x8 ½
Notes:
This camera is present in the 1893 and 1901 catalogs, but not present in Gennert Catalog 1903. This model is same general design as the Scovill Waterbury, Anthony NPA, and Rochester New Model. The advertising states that it is made of "fine mahogany and cherry", thereby confirming my long time guess at what woods are generally used in this era cameras. The finish is a beautifully executed French polish, which sets is above the Waterbury and New Model with which it competed. Judging from the extreme rarity of this camera in the present day (this is the only one I have seen), it must not have competed well. By about 1903, Gennert had given up trying to compete with its own manufactured cameras, and rather purchased view cameras for resale from either Seneca Camera Mfg. Co. or Gundlach-Manhattan Opt. Co. (depending on the year and specific model resold). Gennert did not try to disguise its resale cameras, referring to them in its catalogs by the same name the manufacturers used (e.g., Seneca View Camera, Montauk View Camera).
The Outing Camera (1893) includes "an extra lens board, carrying case, and plate holder with rubber slides".
The Outing Equipment (1901) includes an "Outing Camera, nicely polished, a XTRALITE Double Dry Plate Holder, with hard rubber slides, Single Achromatic Lens fitted with a Connon Time and Instantaneous Patent Pneumatic Diaphragm Shutter, Folding Tripod and Carrying Case".
References:
Descriptive Catalogue of Photographic Apparatus and Supplies, G. Gennert (New York, NY), c. 1893, p. 23 (camera; Outing Equipment p. 31)
Catalogue of Photographic Apparatus and Supplies, G. Gennert (New York, NY), 1901, p. 59