Gundlach-Manhattan Optical Co.
Criterion View Camera
Gundlach-Manhattan Optical Co. (Rochester, NY), June 1, 1909, no page number (would be 24)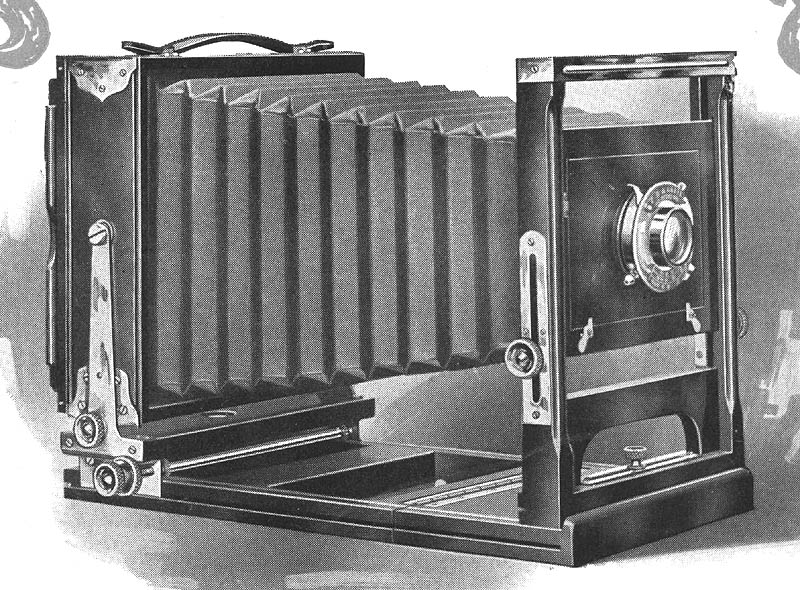 5 x 7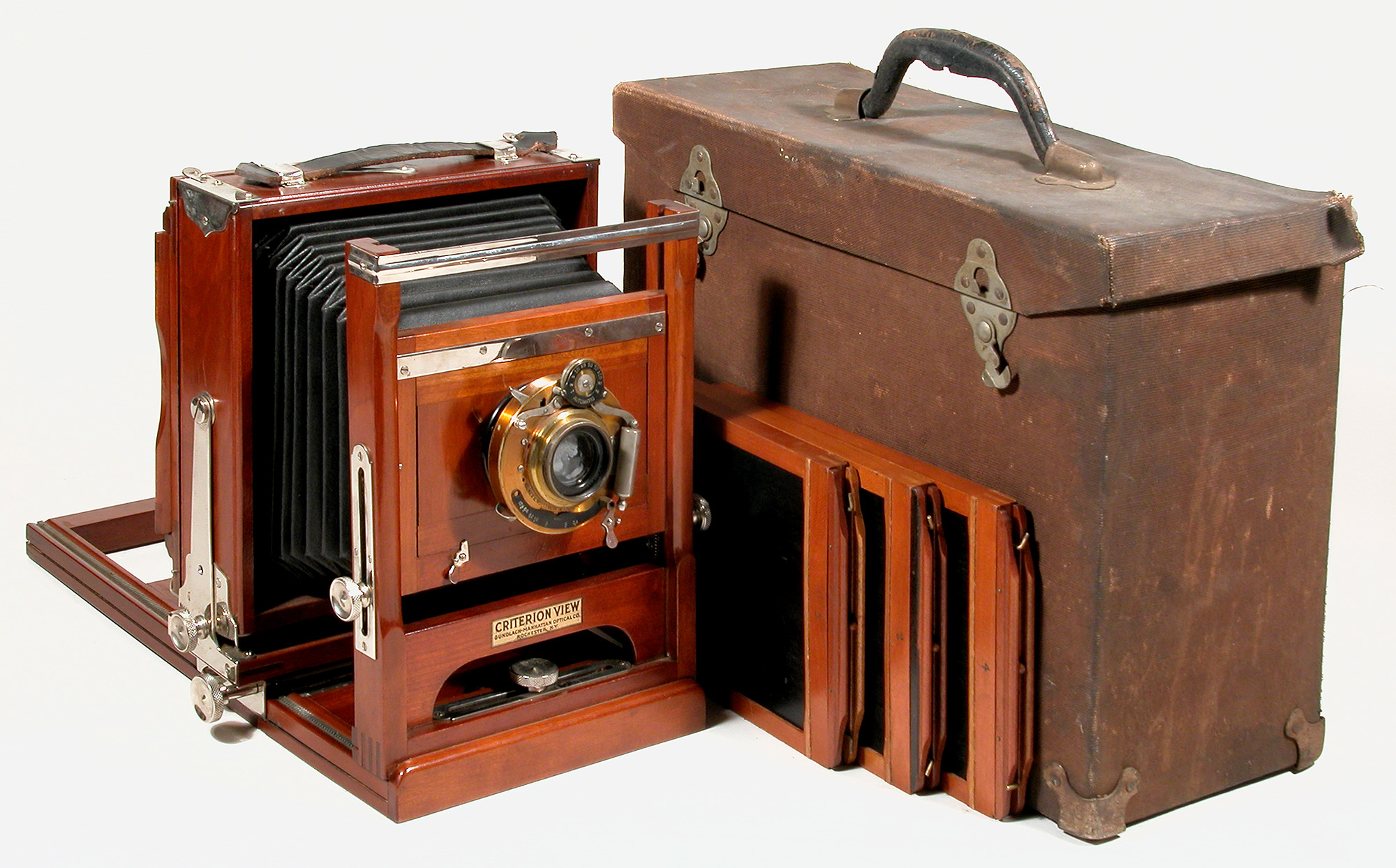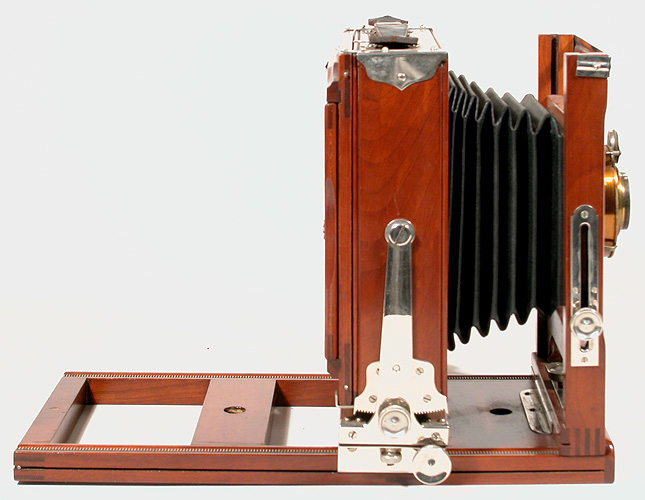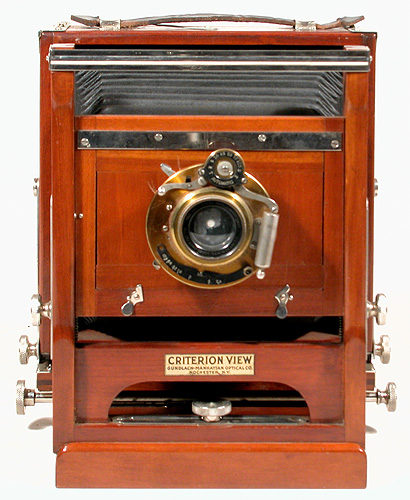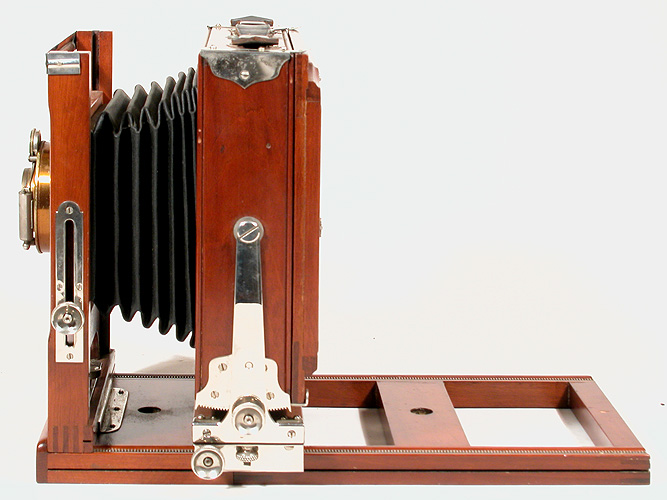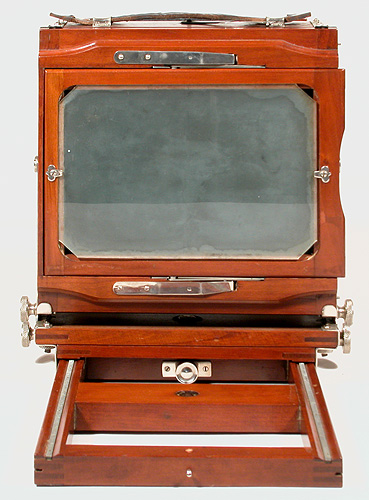 Date Introduced: - ; Years Manufactured: c.1909-at least 1925
Construction: rear focus via rack and pinion (two gear tracks on top of base rails); double swing; reversing by removable back; three-piece lens board;
Materials: cherry body (in later years, walnut stained), cherry base, black leatherette bellows (leather optional); nickeled hardware
Sizes Offered: 5x7 (photos); 6½x8½; 8x10
Notes: canvas case. No further extension other than the one track was possible. Other cameras in the Gundlach line had longer draw. In the 1915 catalog, the Criterion was part of the Home Portrait Outfit; by 1918, a specialized Home Portrait Camera had been introduced.
References:
Korona Cameras, Gundlach-Manhattan Optical Co. (Rochester, NY), June 1, 1909, no page number (would be 24-25)
Korona Cameras, Gundlach-Manhattan Optical Co. (Rochester, NY), 1911
Korona Cameras, Gundlach-Manhattan Optical Co. Catalog, July 1 1912, pp. 25-26
Korona Cameras, Gundlach-Manhattan Optical Co. (Rochester, NY), 1914
Korona Cameras, Gundlach-Manhattan Optical Co. (Rochester, NY), 1915, pp. 21-22
Korona Cameras, Gundlach-Manhattan Optical Co. (Rochester, NY), Jan. 1, 1918, pp. 17-18
Korona Cameras, Gundlach-Manhattan Optical Co. Catalog, May 1, 1920, pp. 14-15
Photographic Lenses and Korona Cameras, Gundlach-Manhattan Optical Co. Catalog #22, c. 1922, pp. 40-41
Photographic Lenses and Korona Cameras, Gundlach-Manhattan Optical Co. Catalog No. 25, 1925, p. 41


Back to Gundlach/Korona/Manhattan