R. Dempster
Omaha, Nebraska
Ak-Sar-Ben
R. Dempster catalog, 1897, p. 39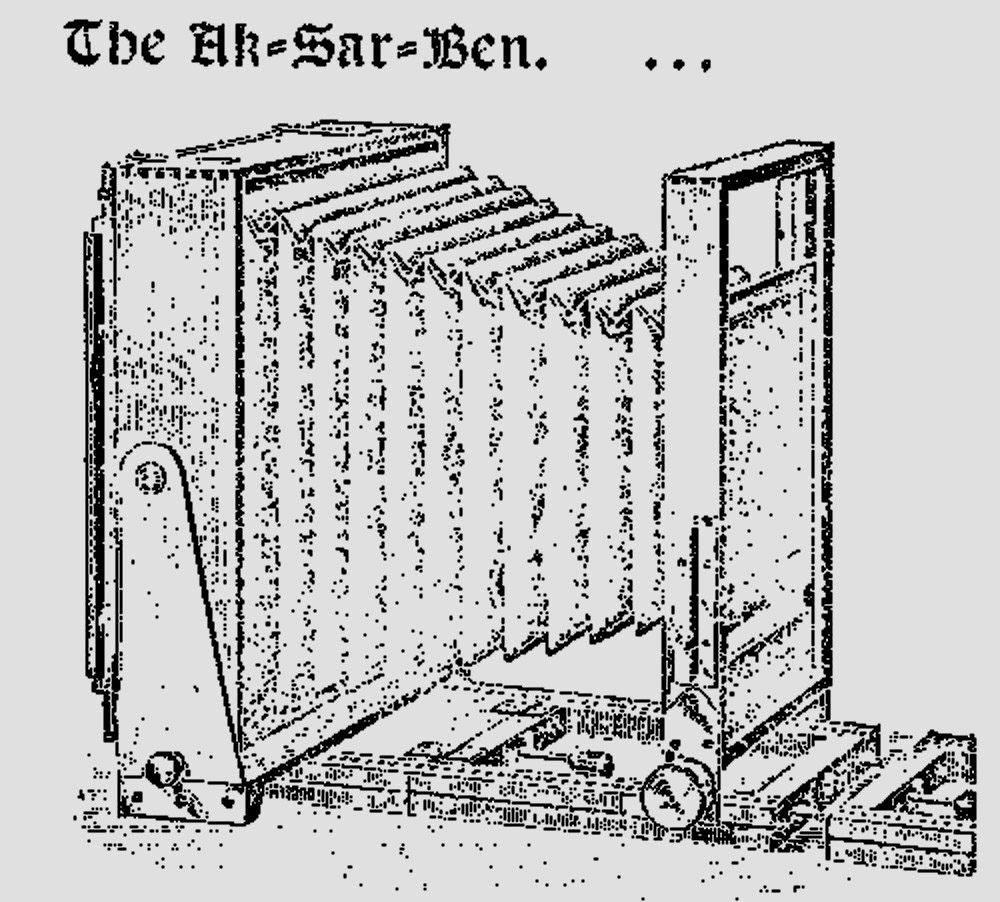 10 x 12"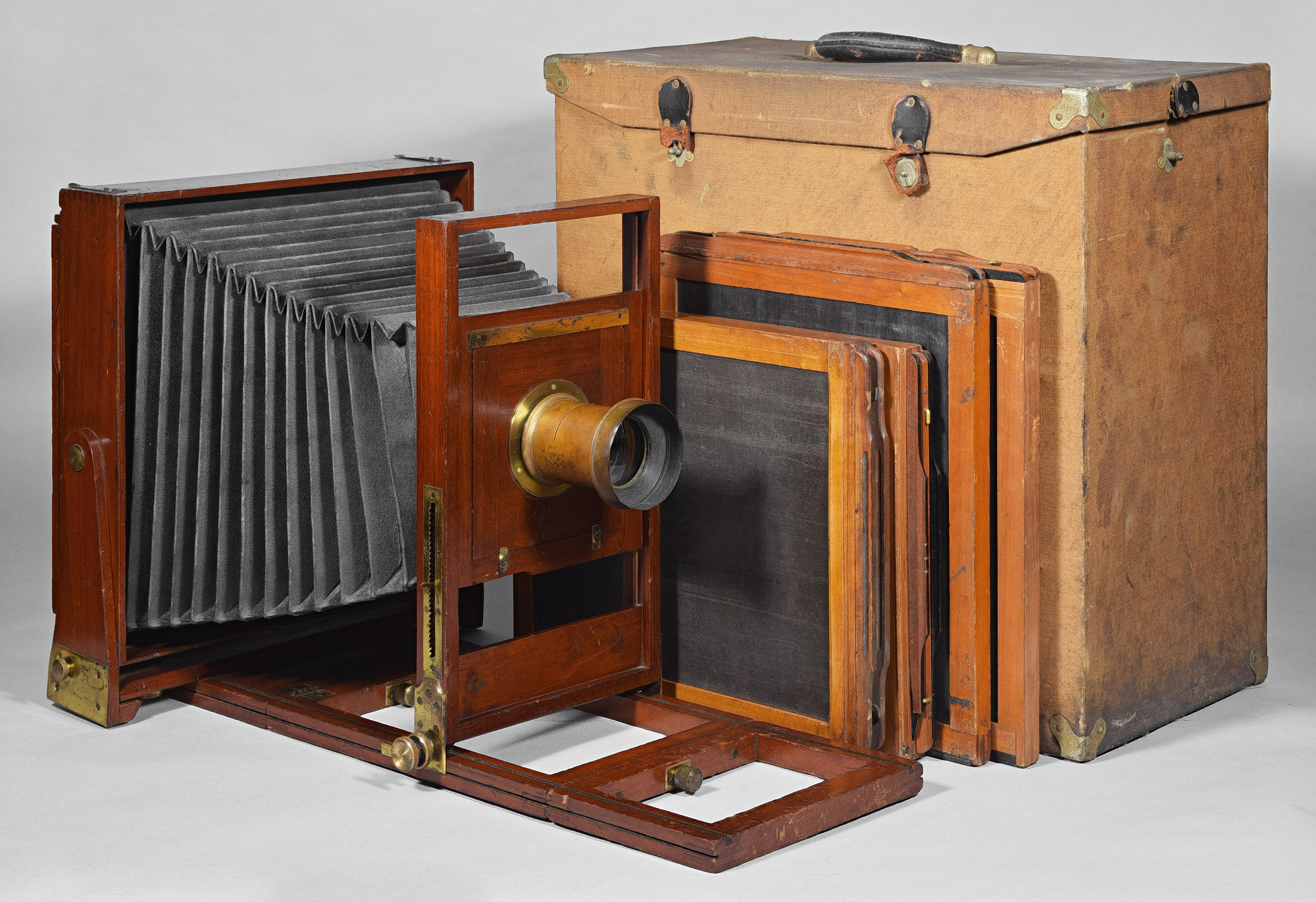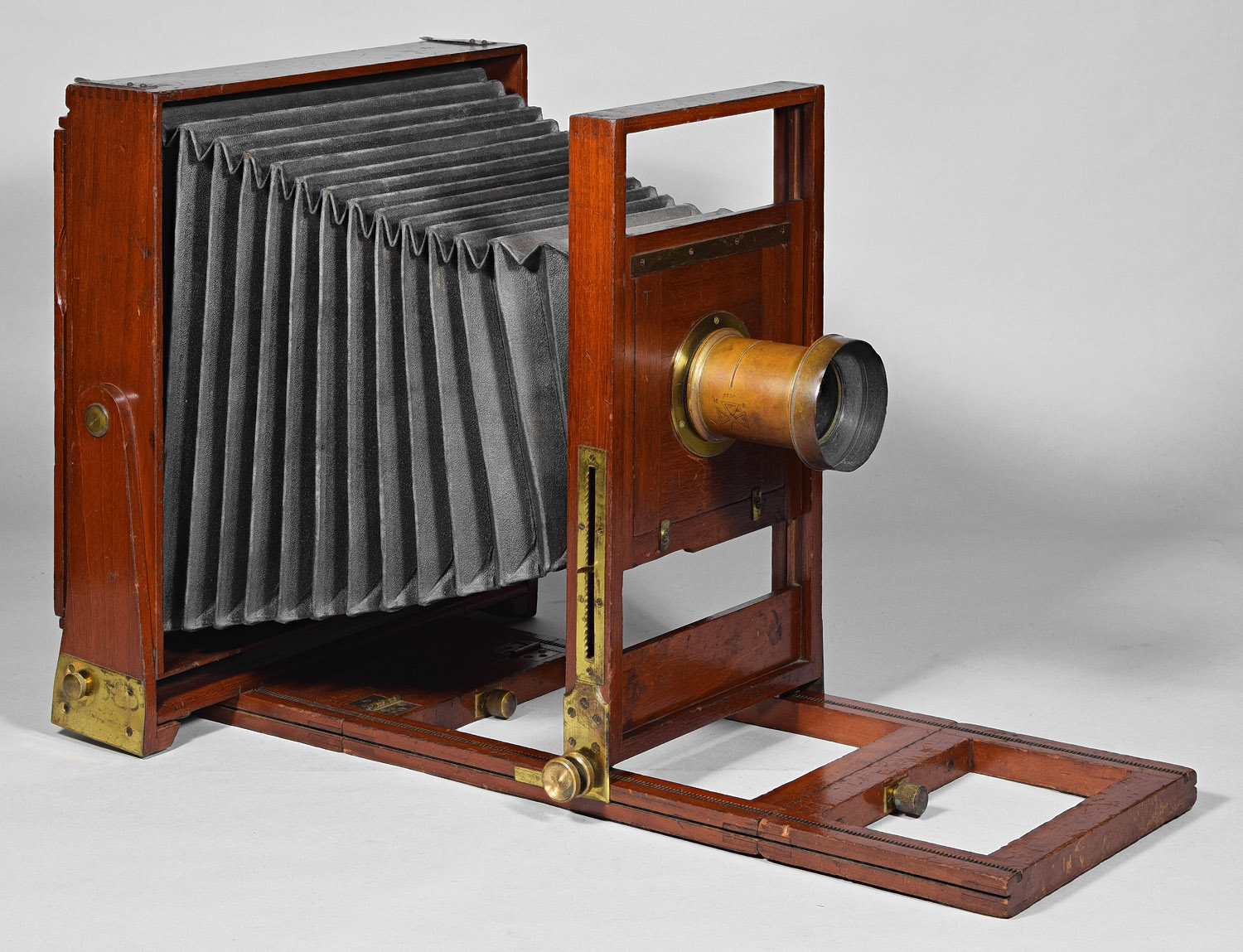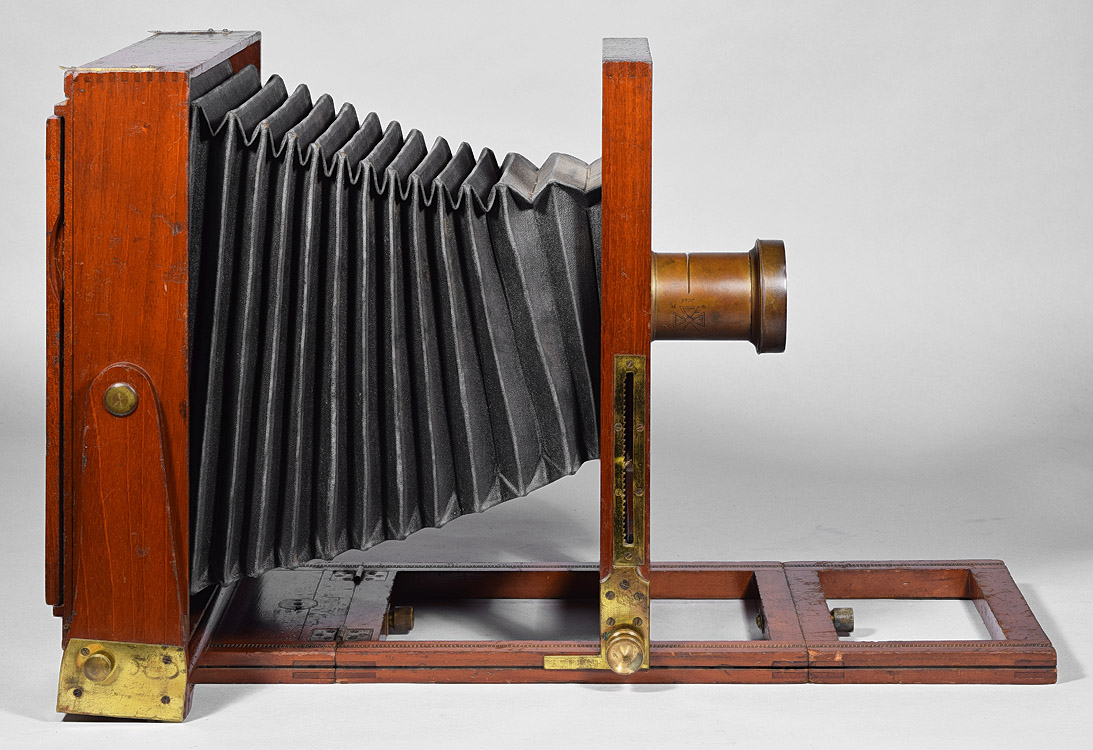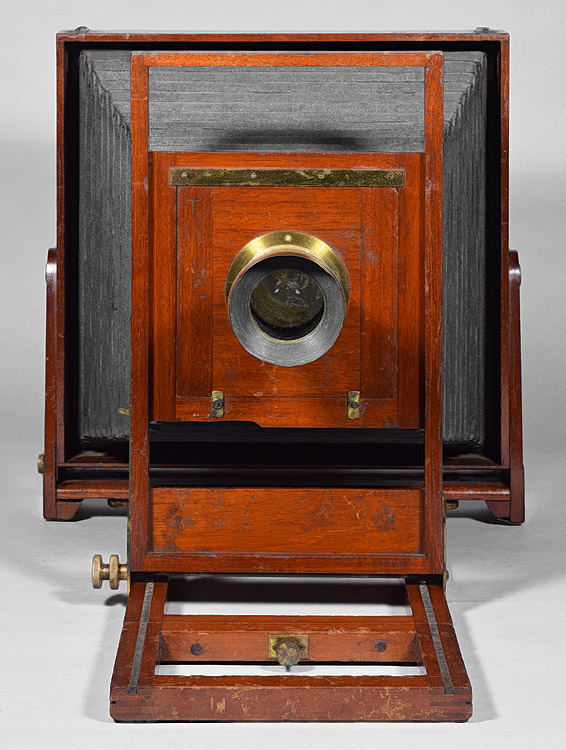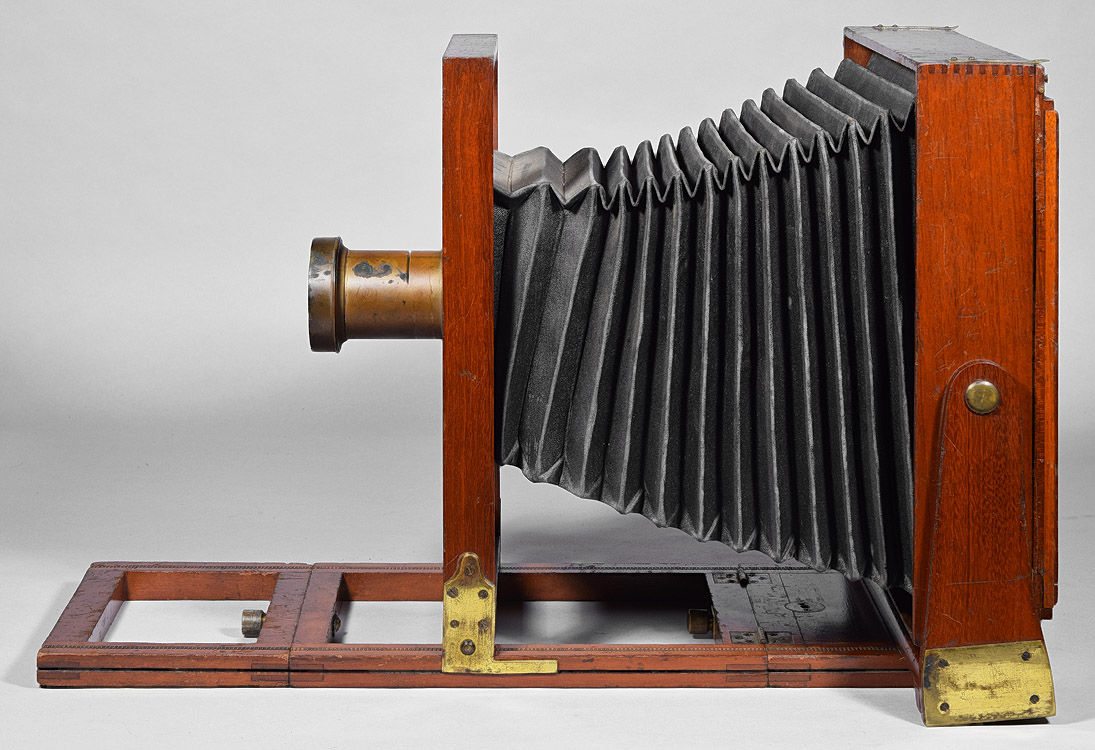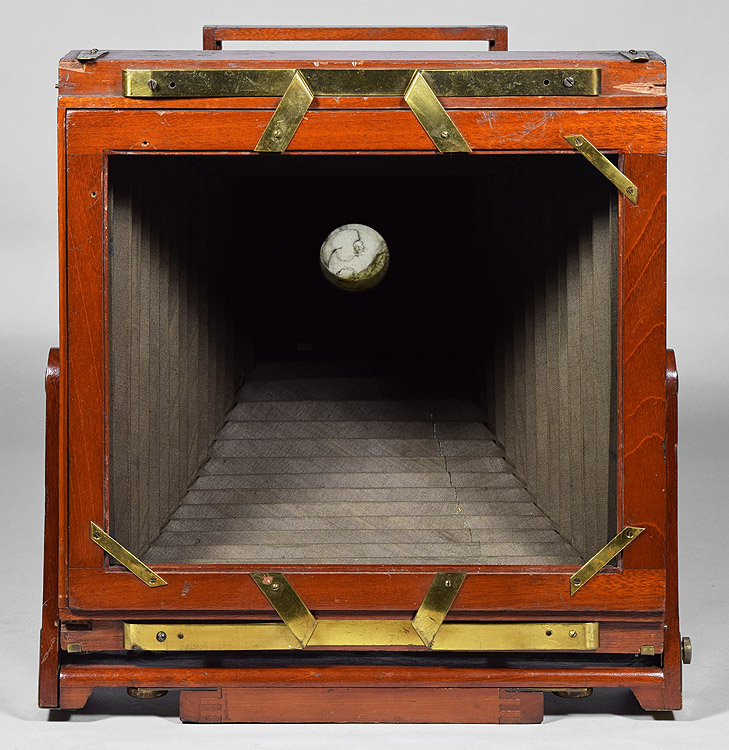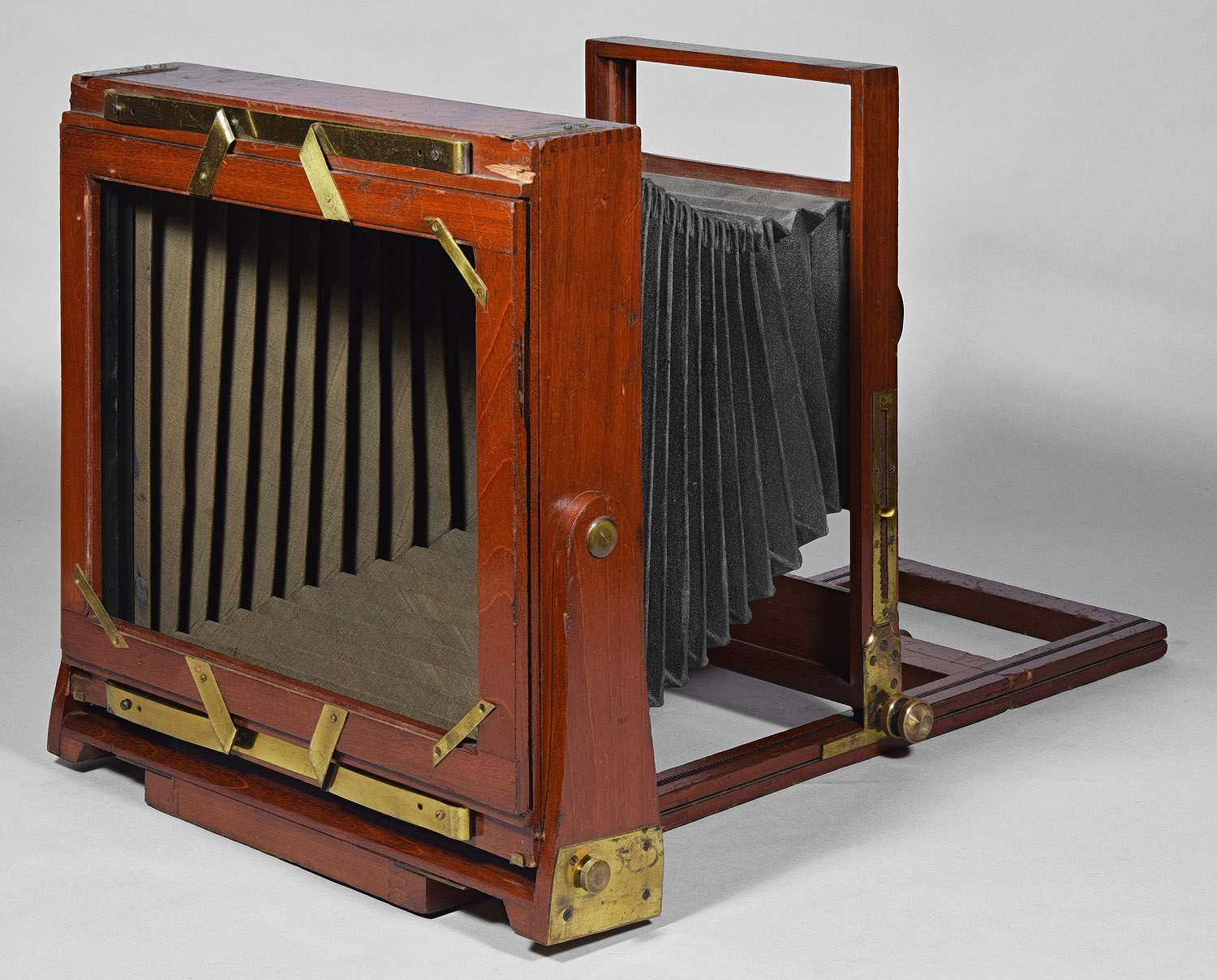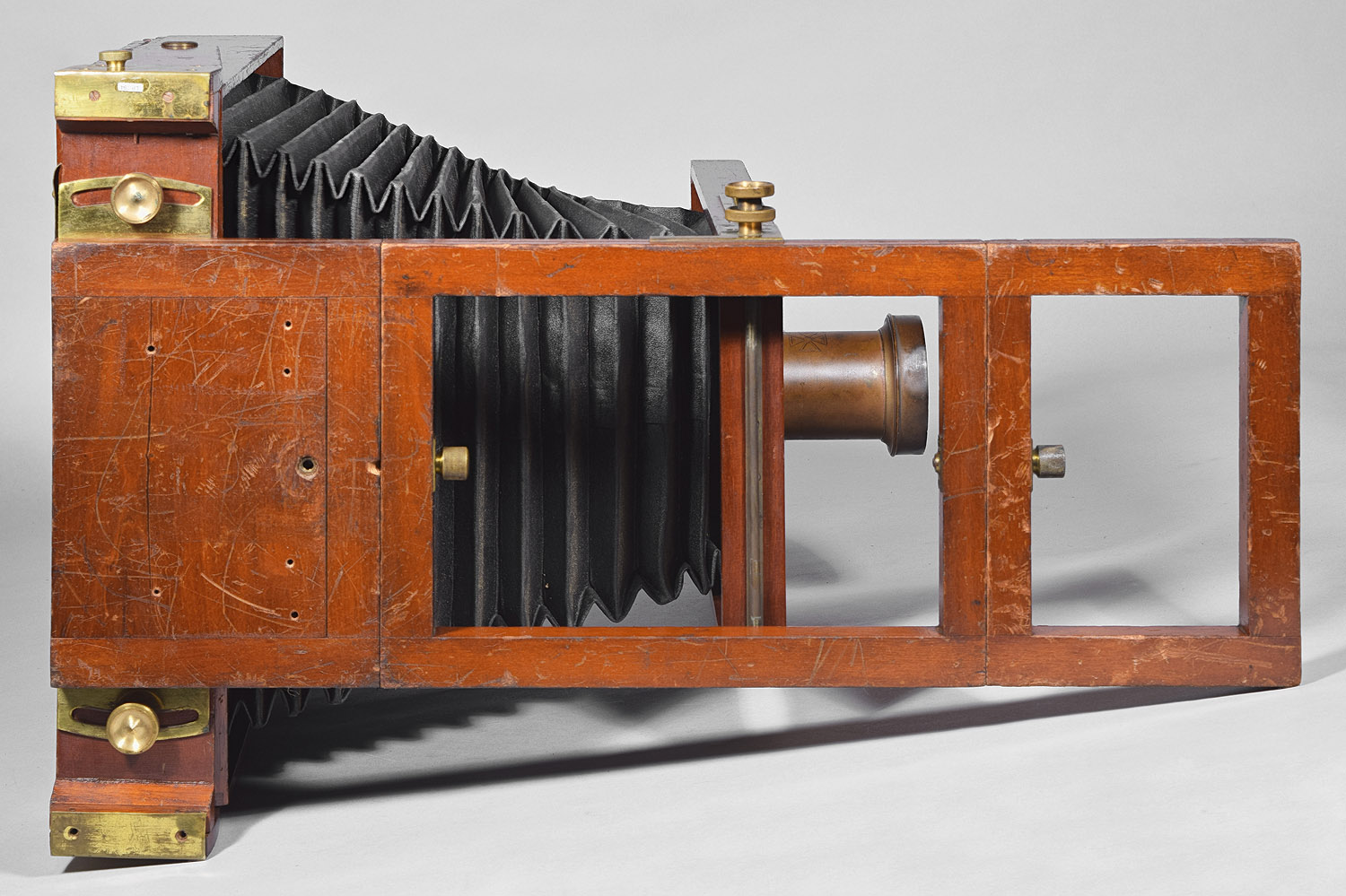 Date Introduced: - ; Years Manufactured: c. 1897
Construction: front focus via rack and pinion (two gear tracks on top of base rails); single swing; reversing by removable back
Materials: mahogany, brass, black fabric bellows
Sizes Offered: 5x7; 5x8; 6 ½x8 ½; 8x10; 10x12; 11x14; 14x17; 17x20
Notes: This camera has so far only been found to be advertised in the catalog of R. Dempster, Omaha, Nebraska, c.1897. The large, wooden side plates are quite distinctive and unique, as are the folded brass springs holding the ground glass frame, which probably means that this camera was a Dempster product manufactured locally. In case you were wondering, Ak-Sar-Ben is the name of a certain state spelled backwards.
References:
Hand Cameras, Kodaks and Supplies, R. Dempster (Omaha, NE), 1897, p. 39
Back to Miscellaneous Camera Companies