Bay State Camera Co., Boston, MA
View Camera
6 ½ x 8 ½"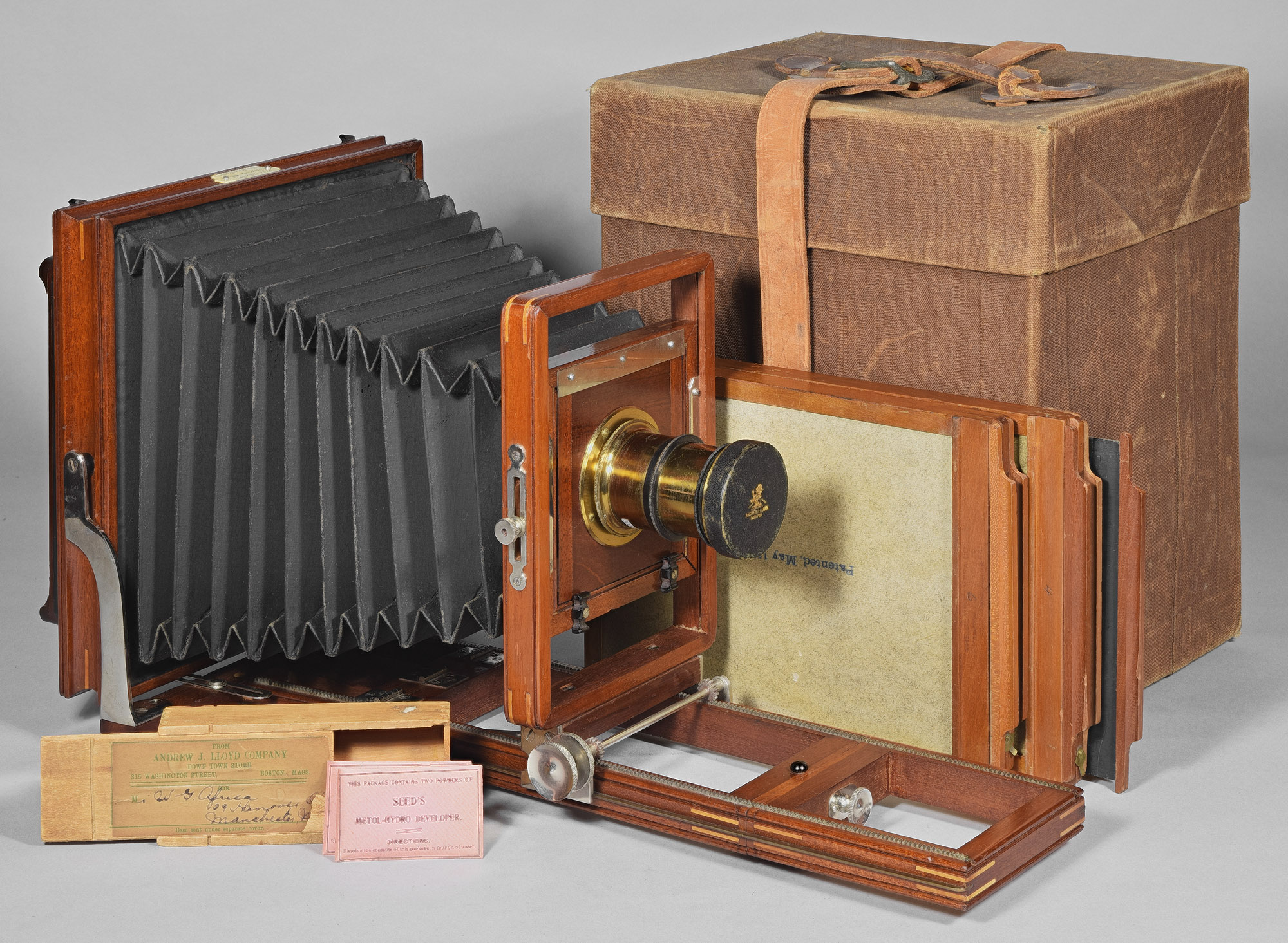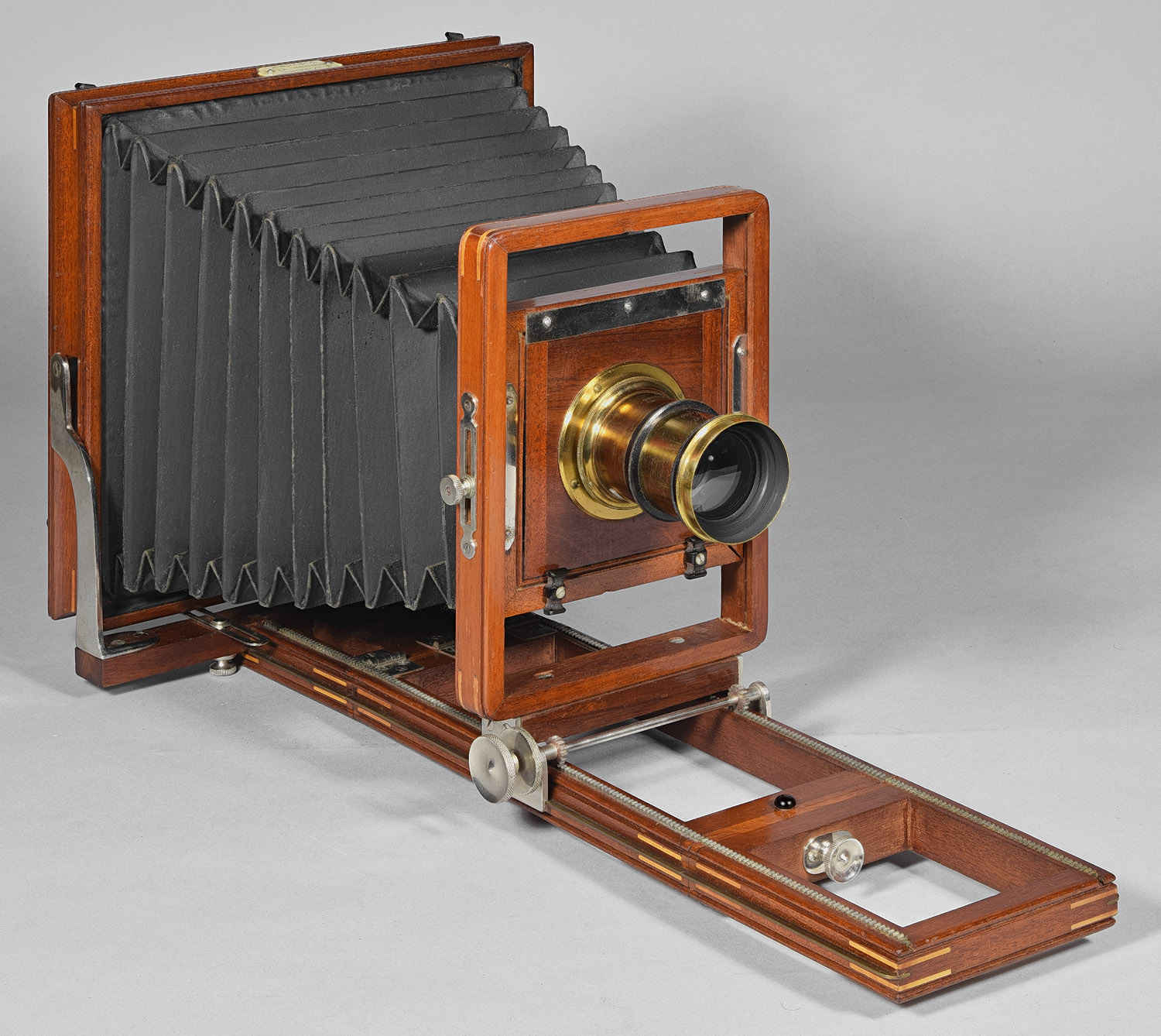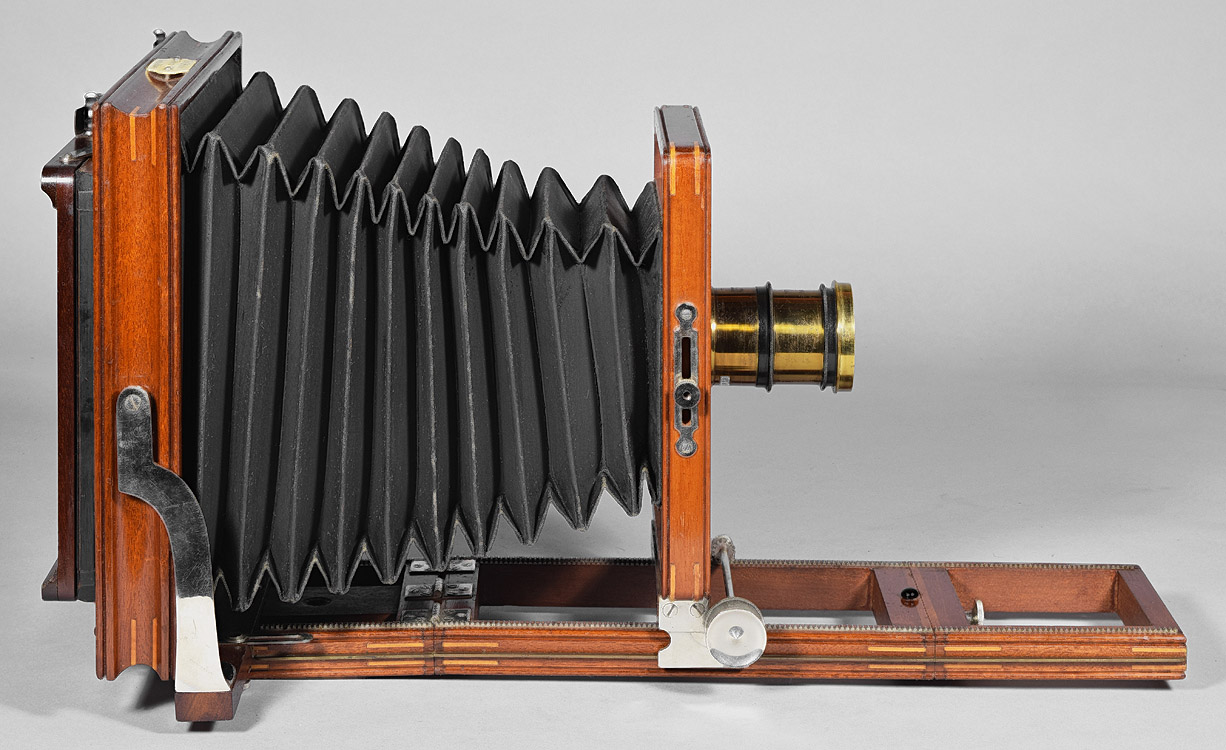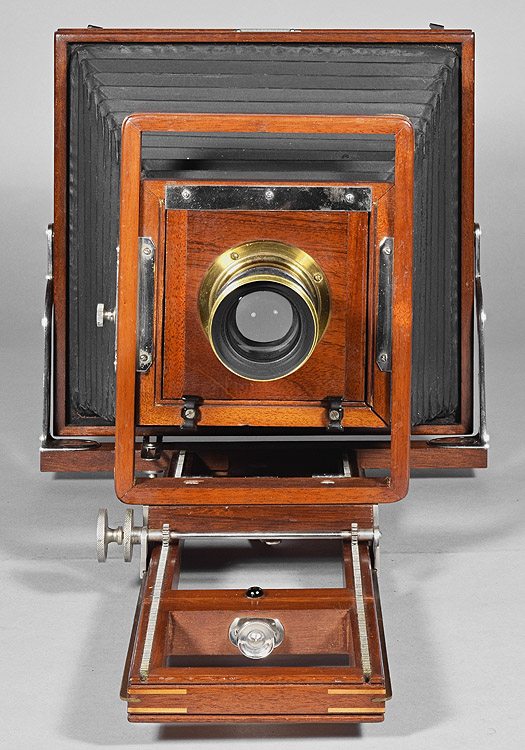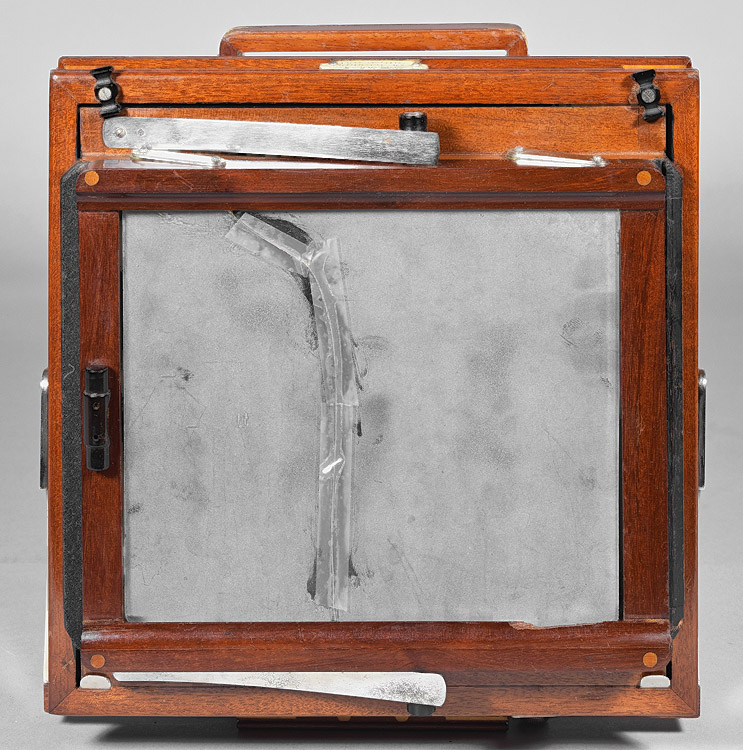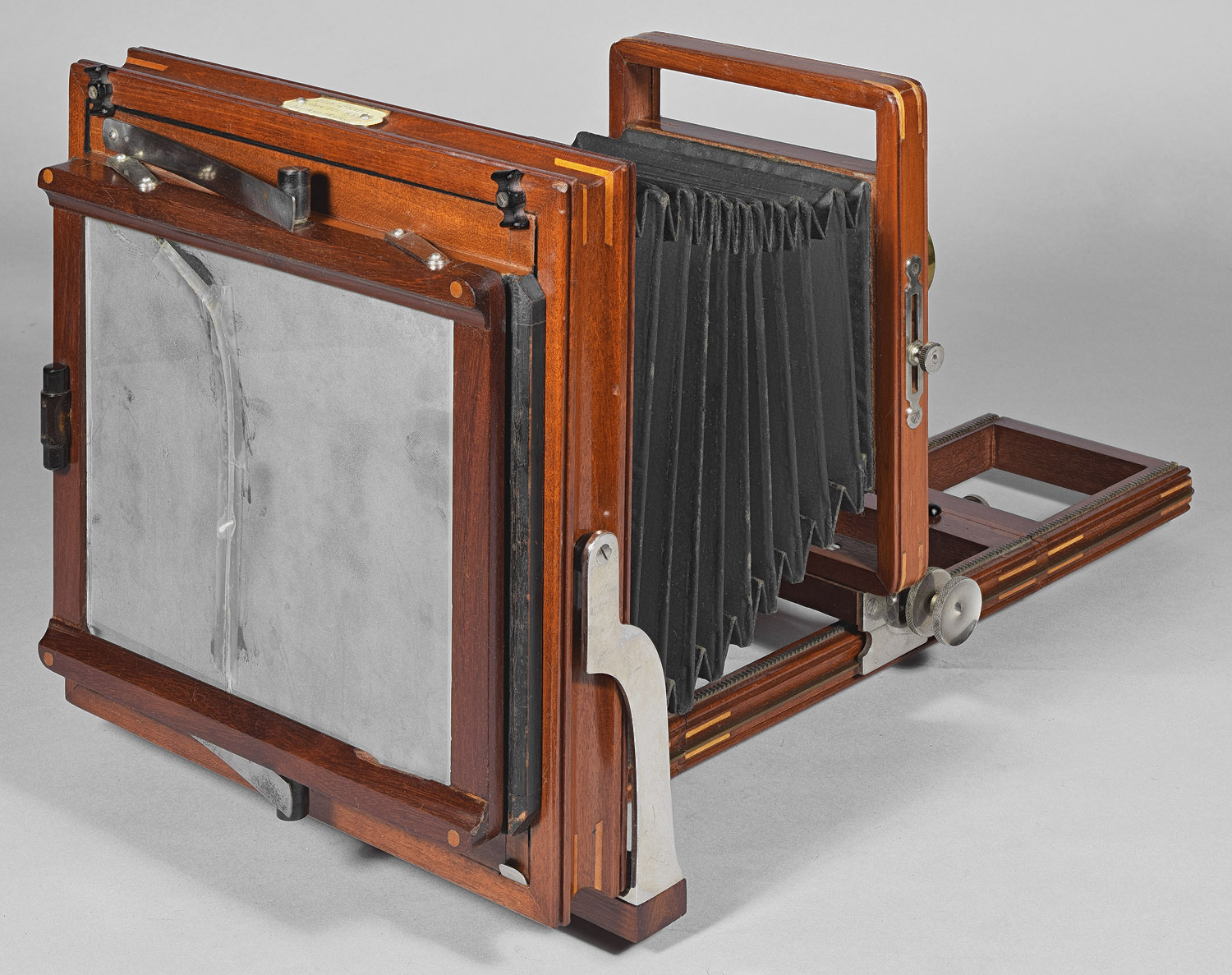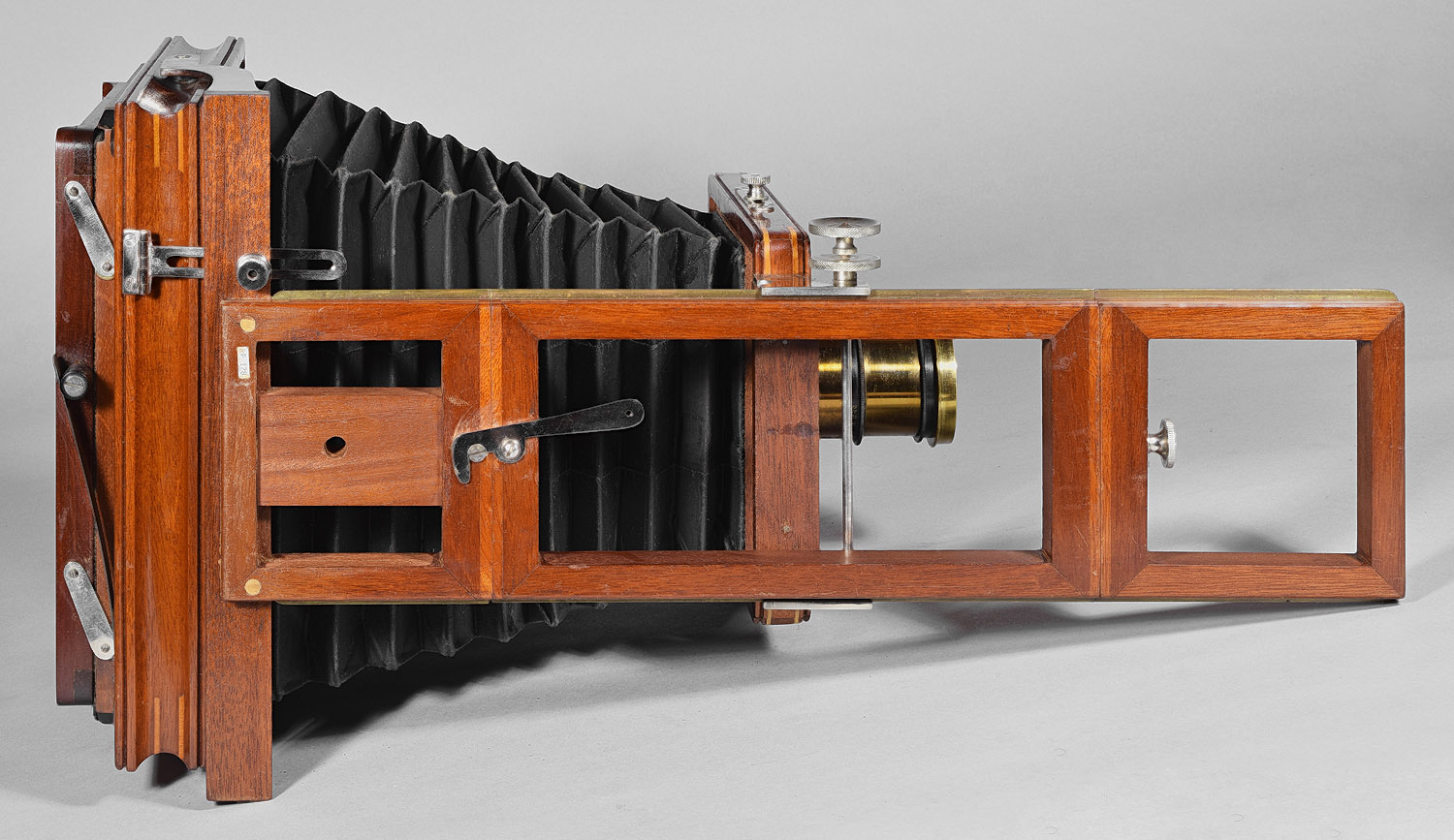 Celluloid label on top of rear standard (reads from the rear)

Date Introduced: - ; Years Manufactured: c. 1890
Construction: front focus via rack and pinion (two gear tracks on top of base rails); double swing; reversing by removable back; three-piece lens board
Materials: mahogany wood body; cherry base; black fabric bellows; nickeled hardware
Sizes Offered: at least 6 ½x8 ½
Notes: According to Bill Marder, author of "Anthony, The Man, The Company, The Cameras" (a resident of the Bay State and the owner of this camera at one time), The Bay State Camera Company was yet another short-lived company of Thomas Blair (Blair Dry Plate & Tourograph Co., Blair Camera Co., Boston Camera Co., American Camera Co.). The only similarity of this camera to any other model, Blair or otherwise, is the ground glass frame that swings sideways on four flat supports, like most Blair cameras, e.g., the Reversible Back, Improved, Variation 2. This is an extremely rare camera, and is a finely finished instrument, with a unique concave profile to the body which is decorative while reducing weight without sacrificing strength. It was probably so expensive to produce a camera having this profile that it was never done again. The parts are held together with contrasting-colored wood splines (the light-colored thin lines) rather than the more usual box-joint construction.
References:
Back to Miscellaneous Camera Companies