Burke & James, Inc., Chicago, IL
Ingento
View

Camera

No. 3

Burke & James, Inc. Catalog No 13, c.1913, p. 38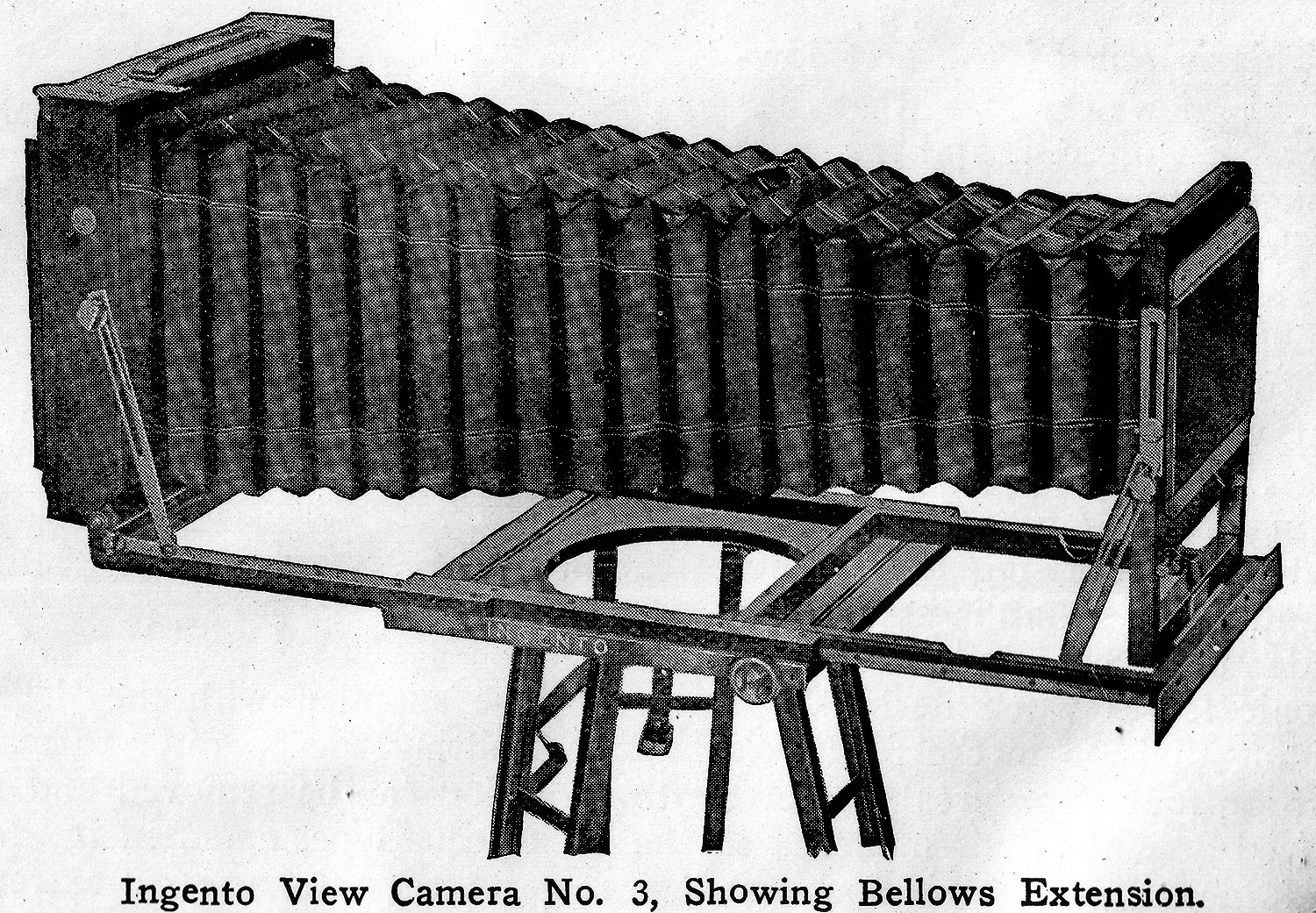 Date Introduced: - ; Years Manufactured: c. 1913
Construction: front and back focus probably via rack and pinion with gears internal to base; single swing; reversing by removeable back
Materials: mahogany body, brass hardware, leather bellows
Sizes Offered: 5x7; 6½x8½; 8x10
Notes: Ingento was the trademark name that B&J used for almost every item of equipment they made. This is an English-style compact camera, similar to others made by a variety of manufacturers, yet not identical to any other yet found. The round label on the right side and the trapezoidal thumbscrew just under it are similar to features found on Thorton-Picard cameras, manufactured in England. The Ingento Compact is another B&J model which has English or European characteristics.
References:
Catalogue No. 12 of Photographic Supplies and Apparatus, Burke & James, Inc. (Chicago, IL), 1911-1912, p. 33
Cameras & Photographic Apparatus Catalog 13, Burke & James, Inc. (Chicago), c.1913, p. 38

Back to Miscellaneous