Canadian Camera & Optical Co. (Toronto, Canada)
Glencoe View Camera
6½x8½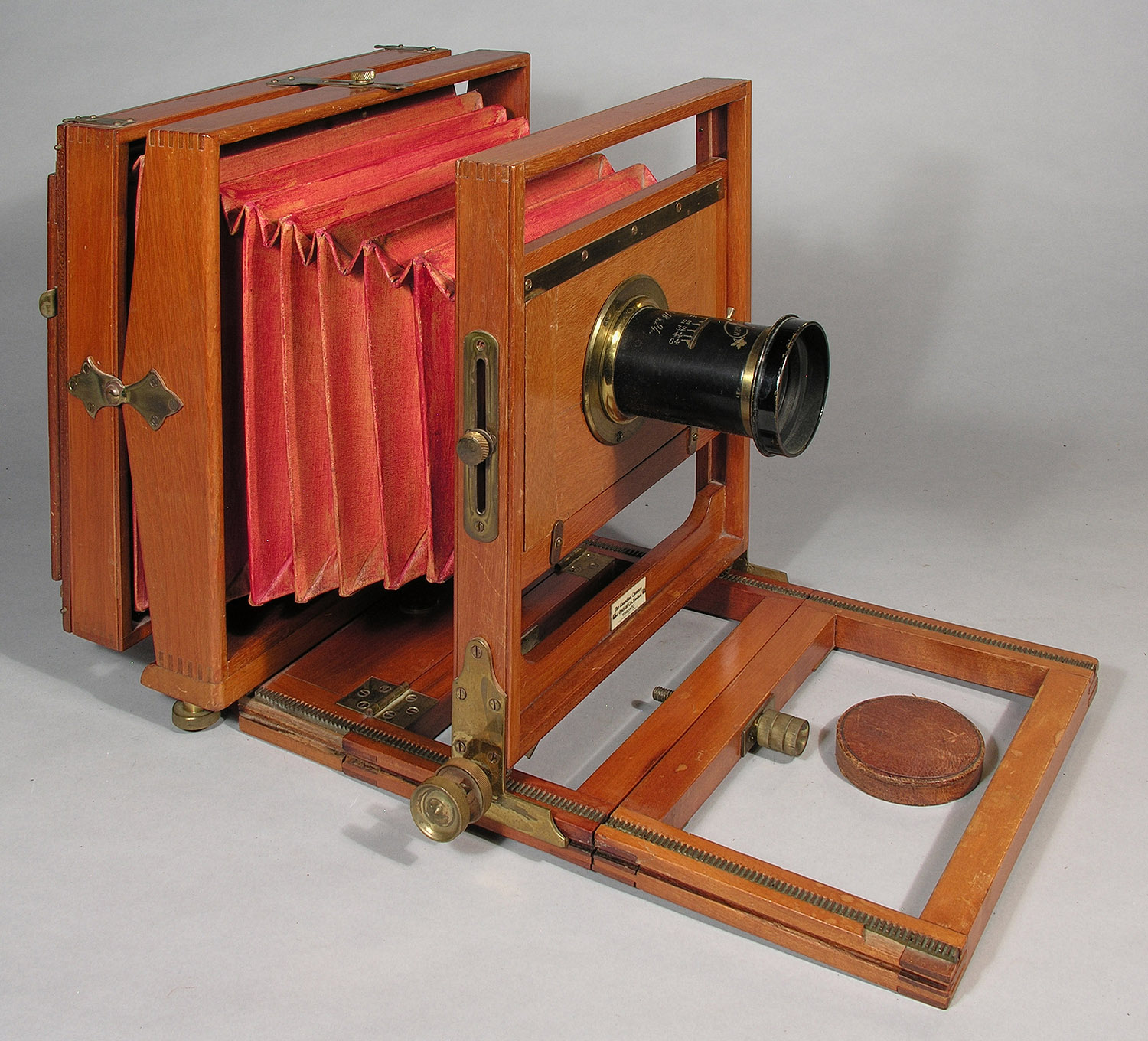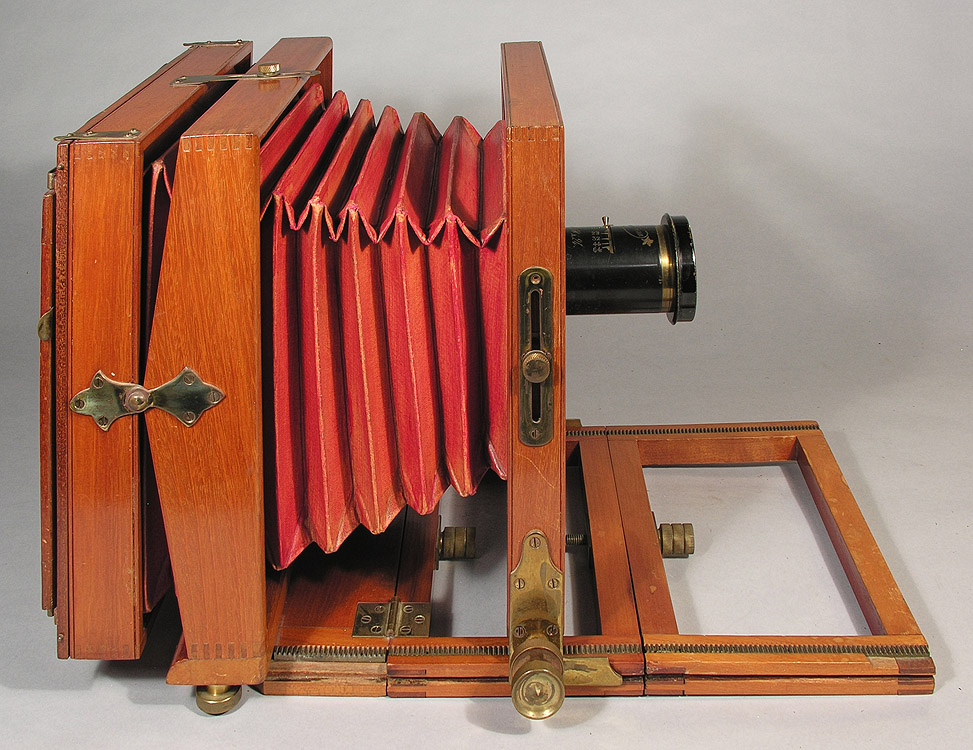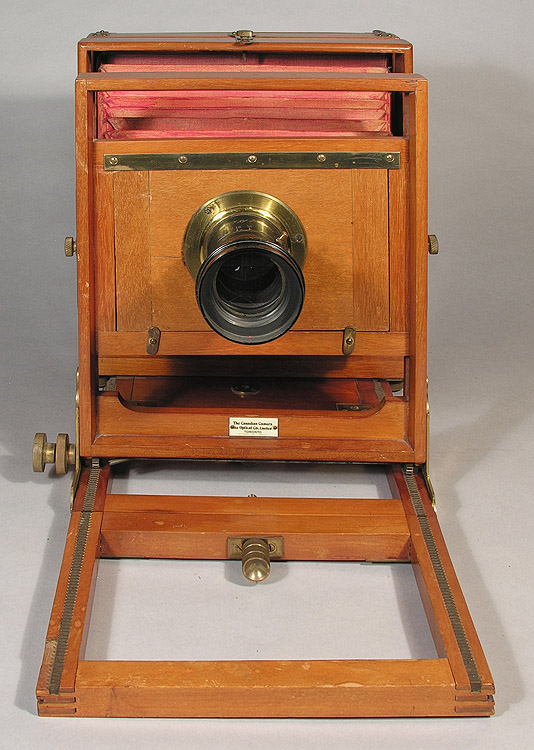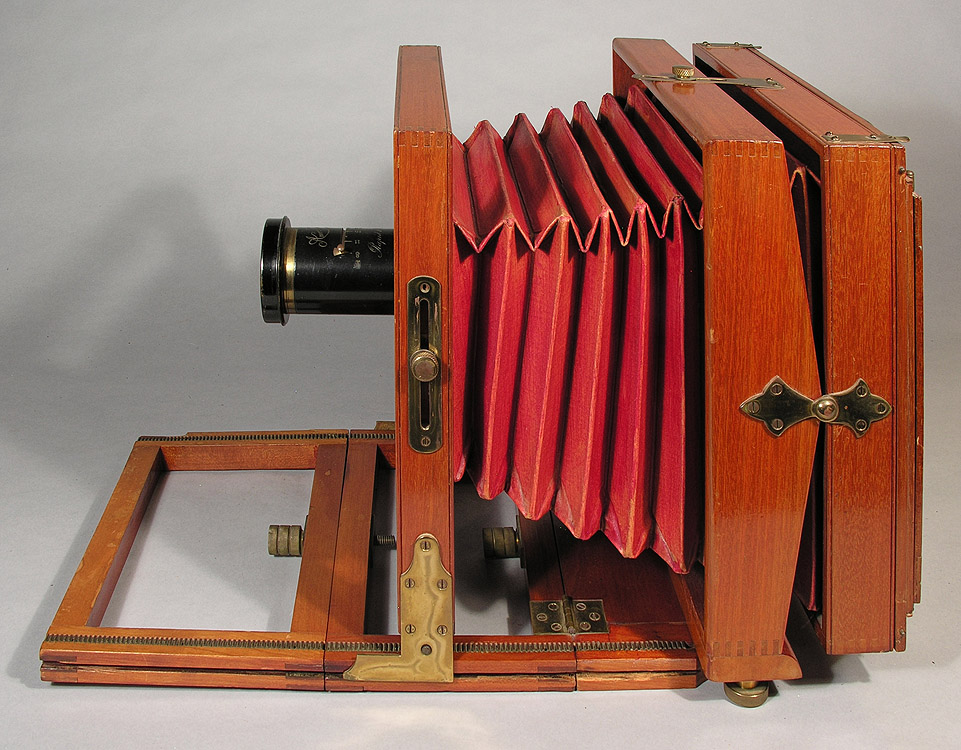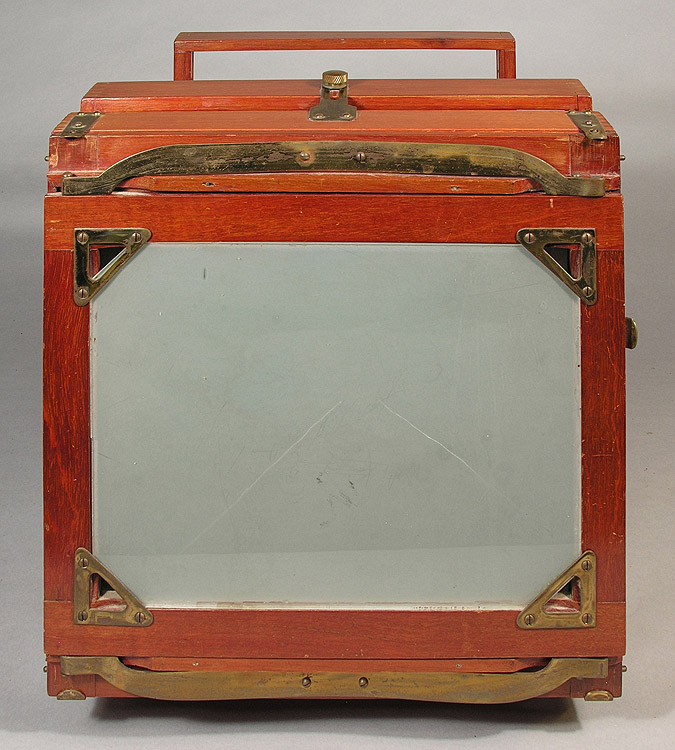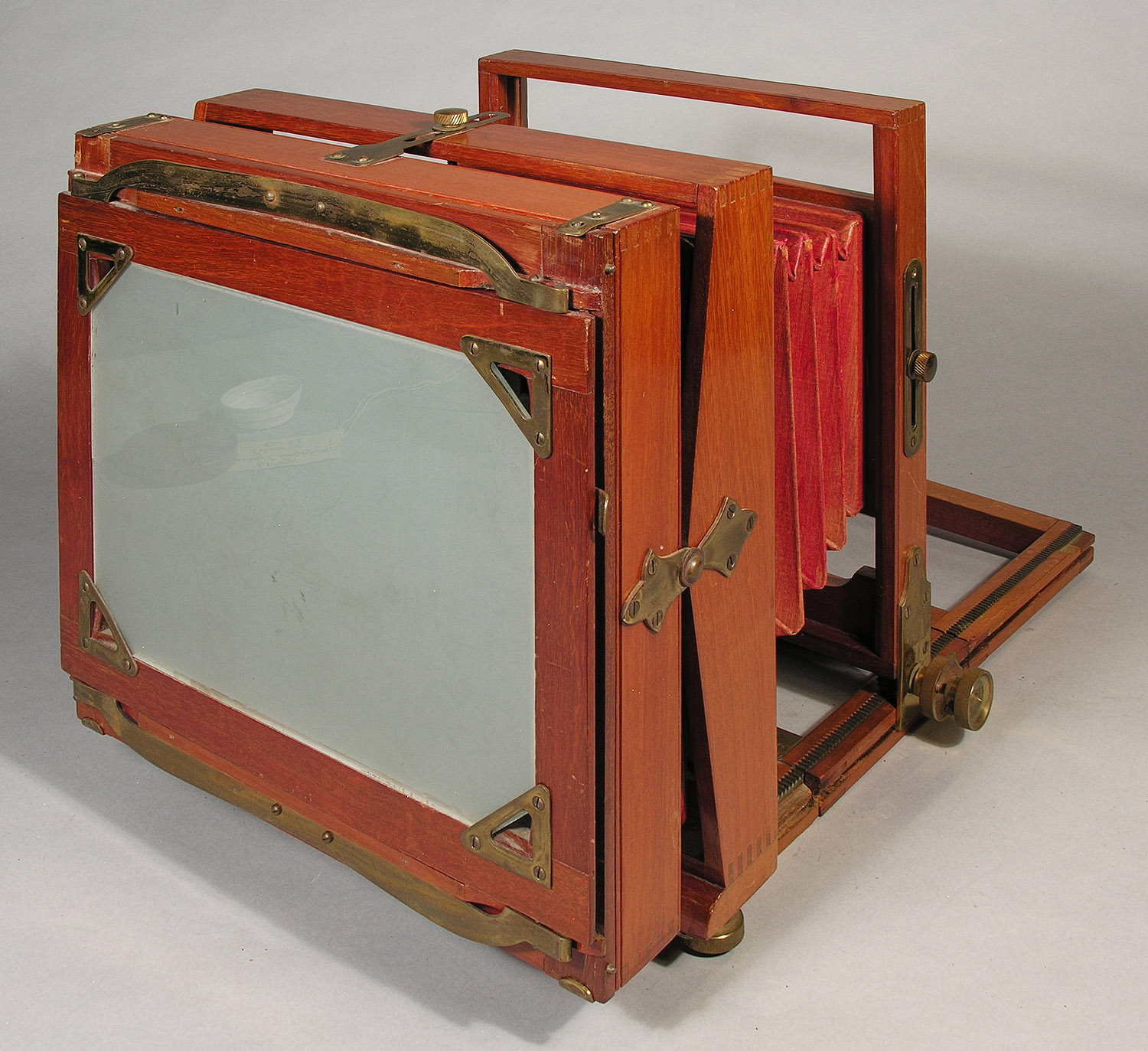 Celluloid Label on front standard: "The Canadian Camera and Optical Co., Limited Toronto" (the purported manufacturer), "The Whitehead & Hoag Co. Newark, N.J." (the photographic retail supply store that sold the camera).


Date Introduced: - ; Years Manufactured: c. 1910
Construction: front focus via rack and pinion (two gear tracks on top of base rails); double swing; reversing by removable back; three-piece lens board; shifting front standard
Materials: mahogany, lacquered polished brass hardware, red fabric bellows
Sizes Offered: at least; 6½x8½;
Notes:
This camera is identical to the Rochester Optical Co. Empire State Variation 2., except that the device to make the bed rigid is a thumbscrew, whereas Rochester Optical was using their lever hook for quicker set up and take down. Some of the hardware is rather distinctive and must have come from Rochester Optical, e.g., the fancy swing hinge, and the triangular ground glass clips. For this reason, it is very likely that the Canadian Camera & Optical Co. got these cameras already constructed from the Rochester Optical Co., either by contracting with Rochester Optical to purchase cameras for resale, or by buying Rochester Optical's old stock that didn't have the lever hook device.
Almost nothing is known about The Canadian Camera & Optical Co. It may have been set up as a re-seller of various cameras manufactured by other companies. It is also possible that Rochester Optical incorporated in Canada in addition to the United States, and "Canadian Camera & Optical Co., Ltd" was the result.
The Whitehead & Hoag Co. Newark, NJ is probably the retail photographic supply store that sold the camera to the photographer.
Condition of the camera: Normally, the Empire State Variation 2 camera is a dark mahogany color with maroon bellows. The above camera was originally just as dark (as discovered under hardware), but has been lightened by decades exposure to UV, possibly in a window.
References:
magazine ad, c. 1910 (engraving above)
Back to Seneca