Samuel Peck & Co.
New Haven CT
Stereo View Camera
Samuel H. Peck manufactured Daguerreian images, cases, and ~1850-1860 wet-plate cameras. He entered and partnership with Scovill Mfg. Co. in 1857 and sold out by 1860.
5 x 8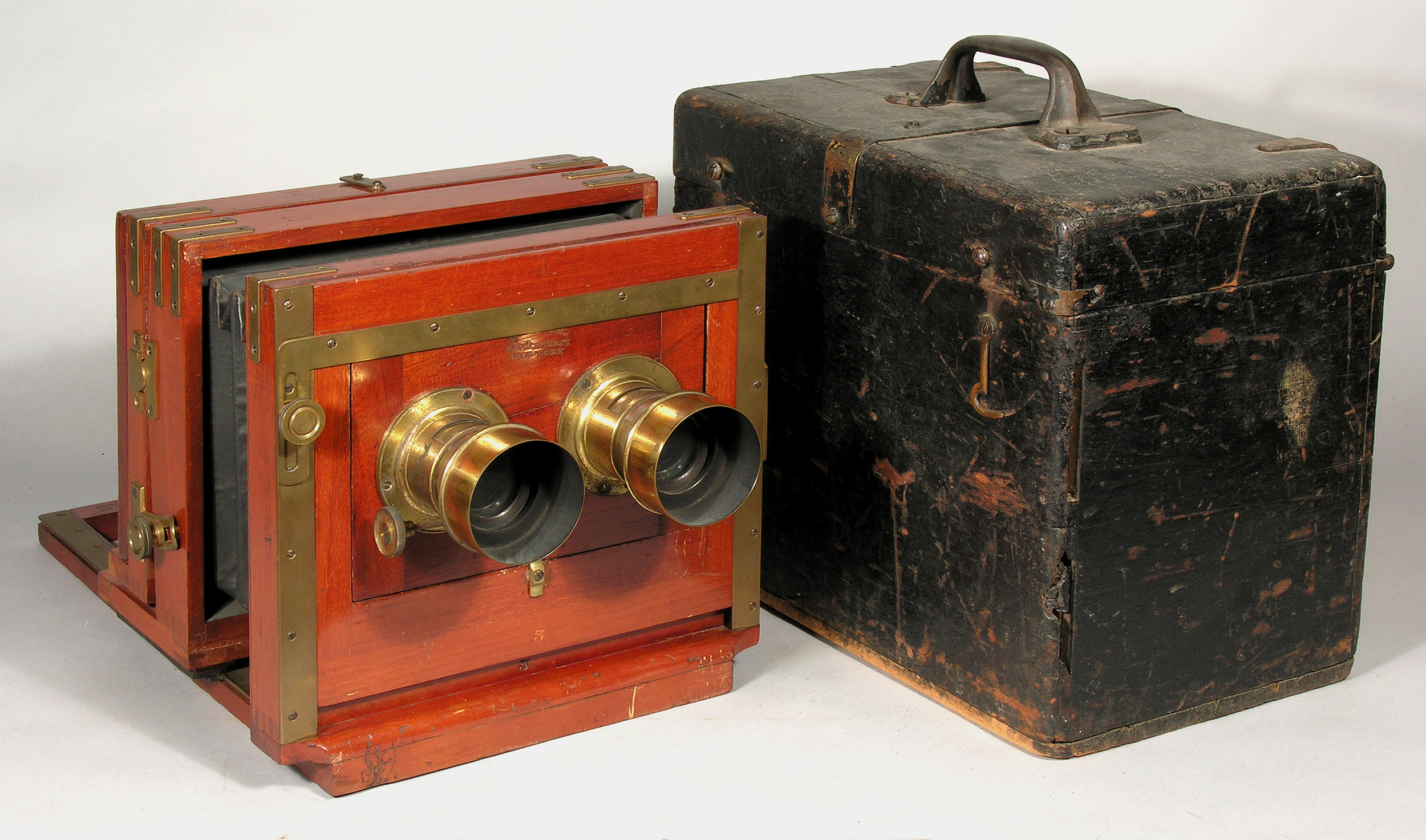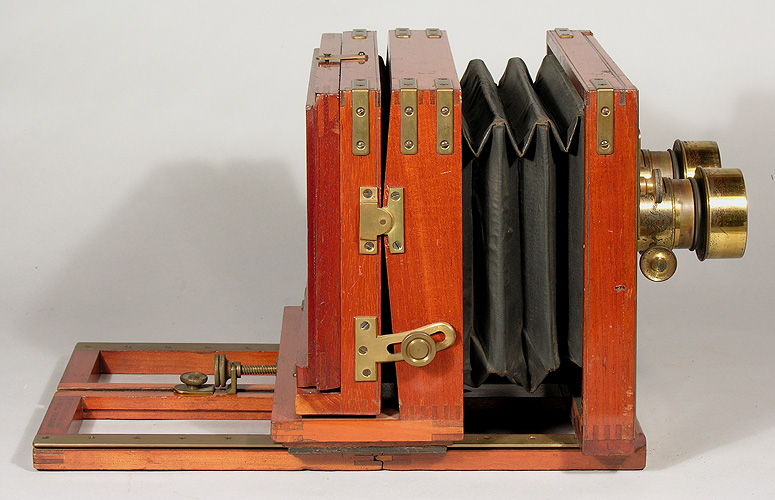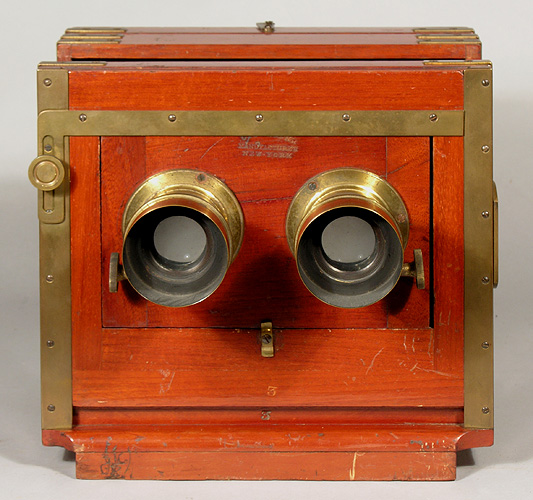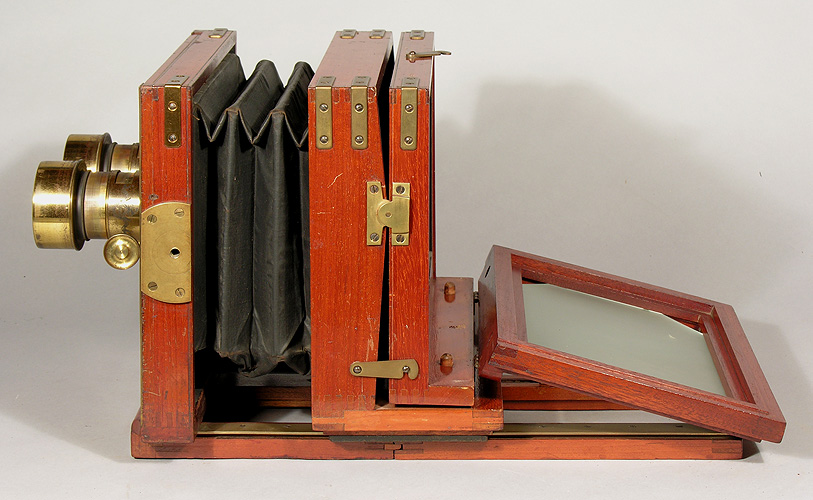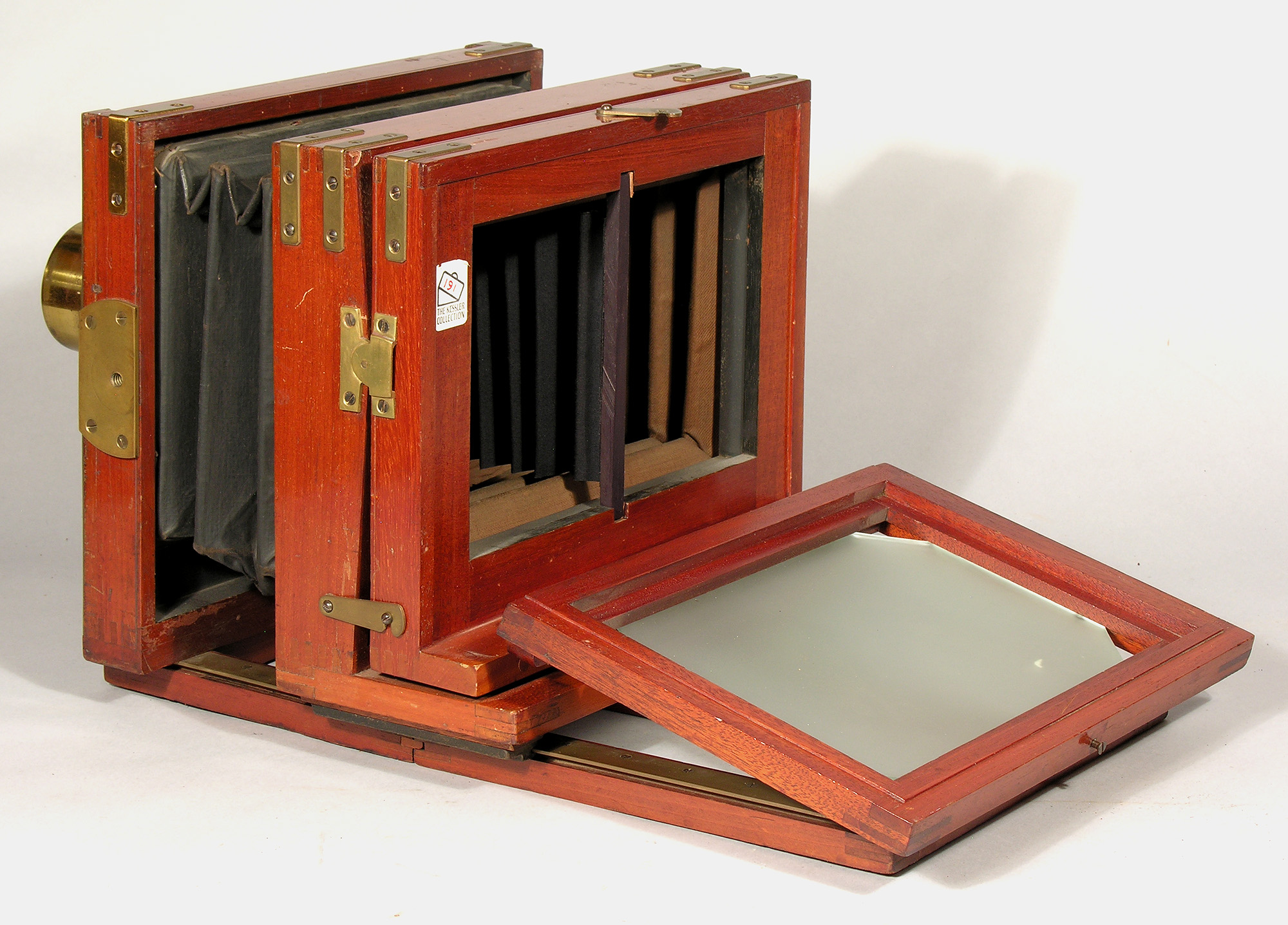 Stamp on the rear base rail: "Manufactured by Samuel Peck & Co."


Stamp on the lens board: "Otto Loehr Manufacturer New York"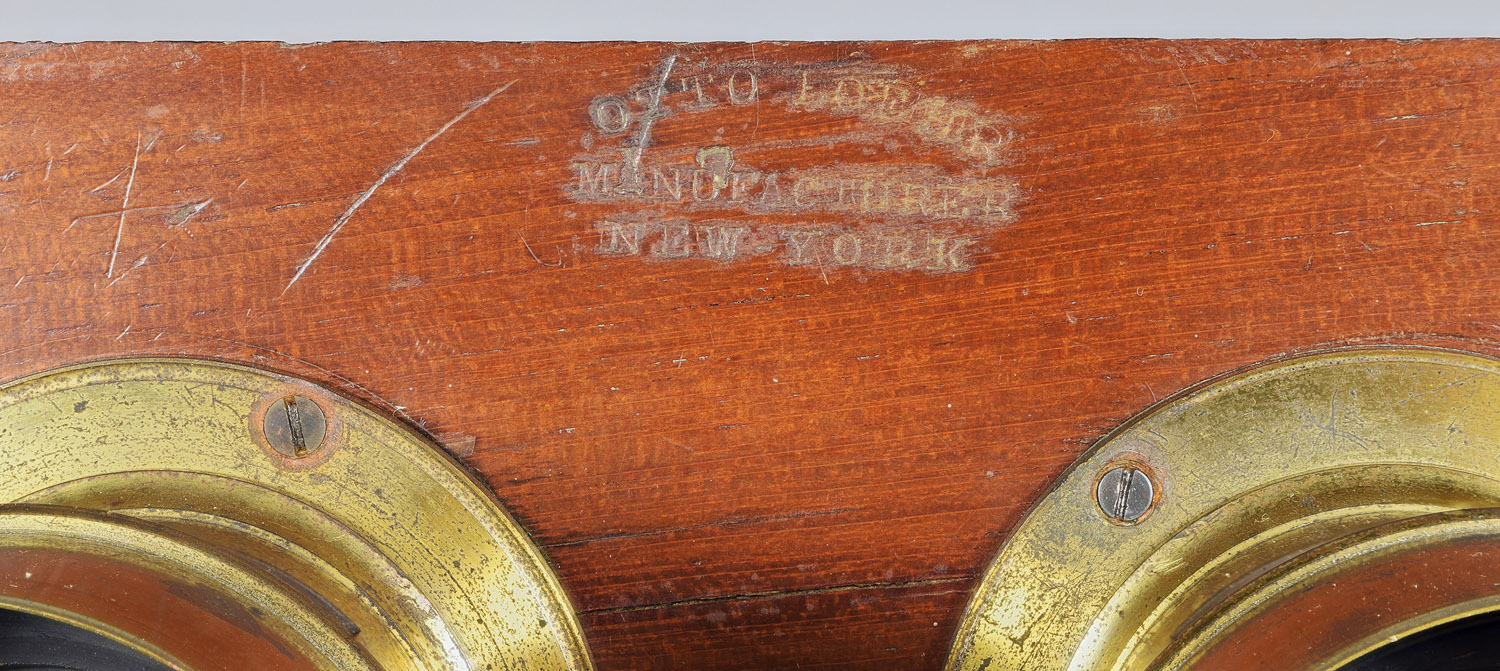 Date Introduced: - ; Years Manufactured: c. 1855-1860
Construction: rear focus via push-pull with focus screw; single swing; reversing by second tripod mount.
Materials: mahogany body; cherry base; black fabric bellows; brass hardware, three-piece lens board.
Sizes Offered: 5x8
Notes:
This camera is identical to the American Optical Philadelphia Stereo Box, and since Peck entered into a business arrangement with Scovill in 1860, the Philadelphia Stereo Camera can be thought of as the continuation of this Peck camera.
The camera itself is stamped: "Manufactured by Samuel Peck & Co", whereas the lens board is stamped: "Otto Loehr Manufacturer New York". From about 1869, Otto Loehr had a factory (or more correctly, a shop, since the business of cabinet-making, in which Loehr was trained, was done by hand in small amounts) manufacturing photographic apparatus and camera boxes at 131 and 133 Mercer St., New York, NY (per page 22 of the 1871-1872 Annual Report of The American Institute of the City of New York). About October, 1874, that factory burned down (Photographic Times Vol IV No. 46, October 1874, p.160). The Loehr lens board is made for this camera (not cut down from a larger lens board), and is the same color, luster and has the same patina as the remainder of the camera. It is certainly contemporaneous with the camera, if not the only lens board the camera has ever had.
The sticker identifies it as formerly in the Kessler collection by way of the Hillian collection. Hopefully, the glue on the sticker is reversible; a more classic marking system would be a smaller paper label held on using soluvar, a modern formulation readily soluble in paint thinner, which will not harm old shellac or varnish, such as the tags now installed on the underside of the carriage, on the back side of the lens board, and on the inside cover of the case (every detachable piece) that identify this item as LP718. The wooden case is certainly period, although it may be the work of the owner or a craftsman rather than the factory.
References:

Back to Rochester Optical Co.