Rochester Optical Co.
Empire State Camera, Improved

Sweet, Wallach & Co. (Chicago, IL) Catalog, 1908, p. 54

5 x 7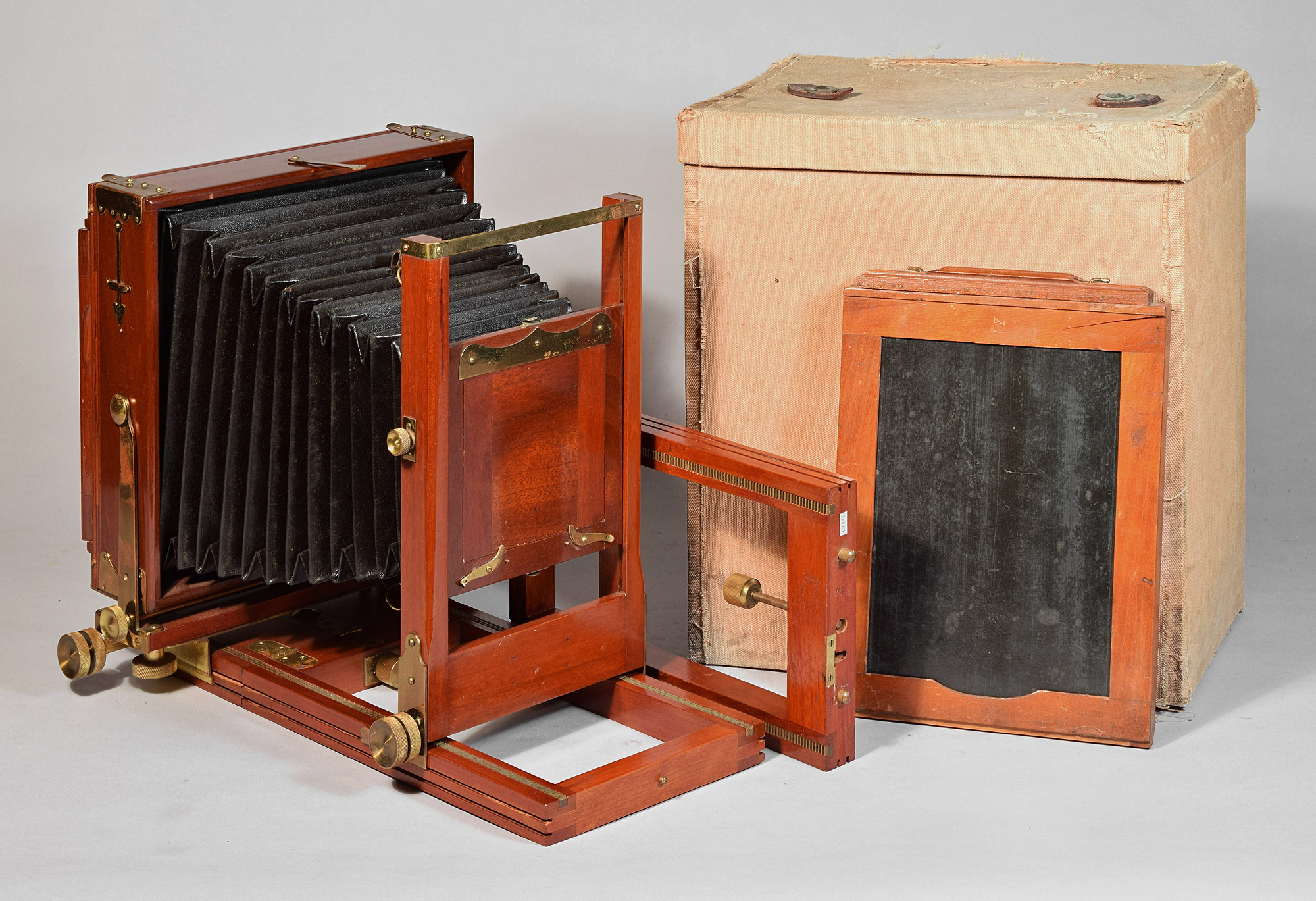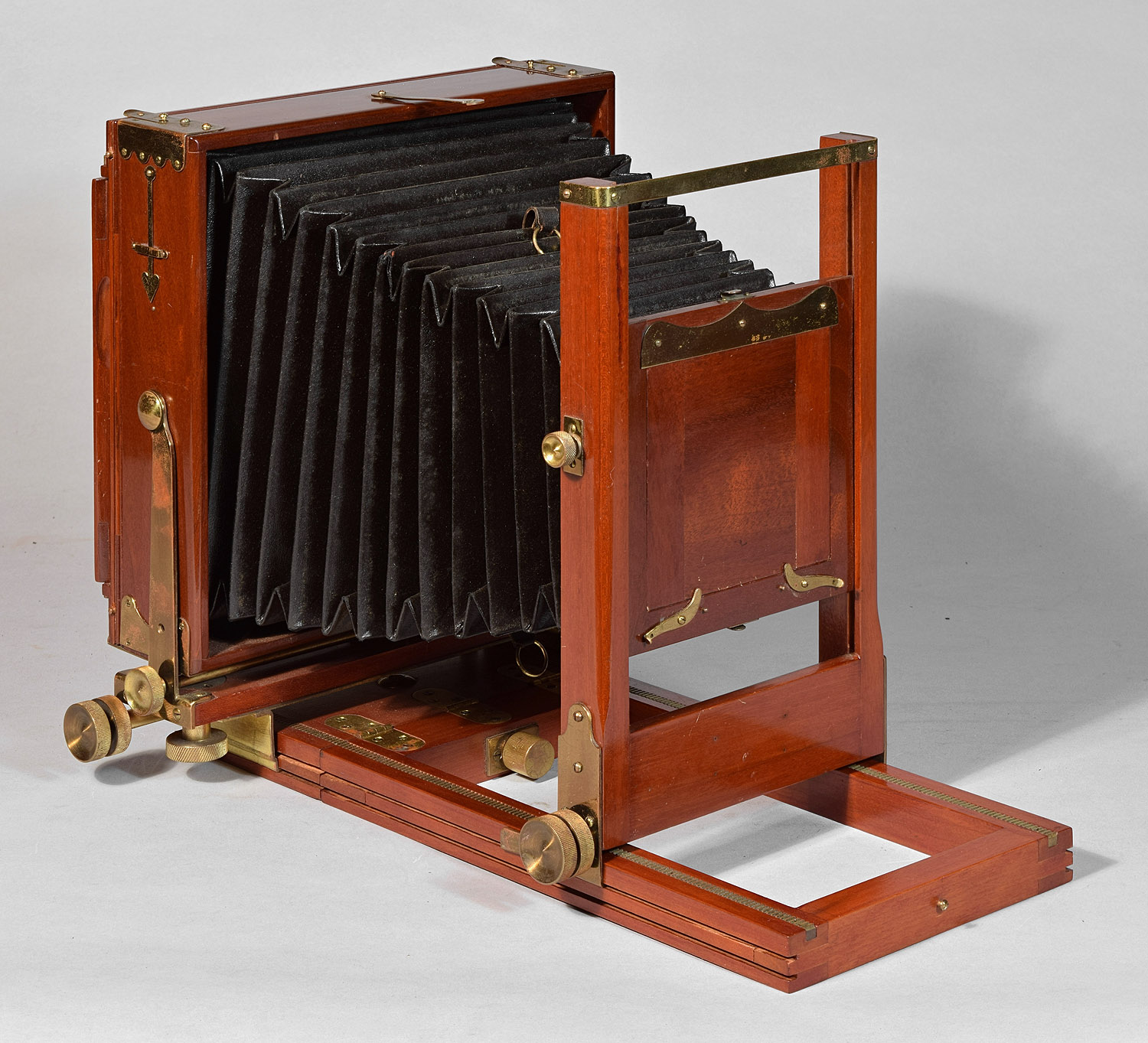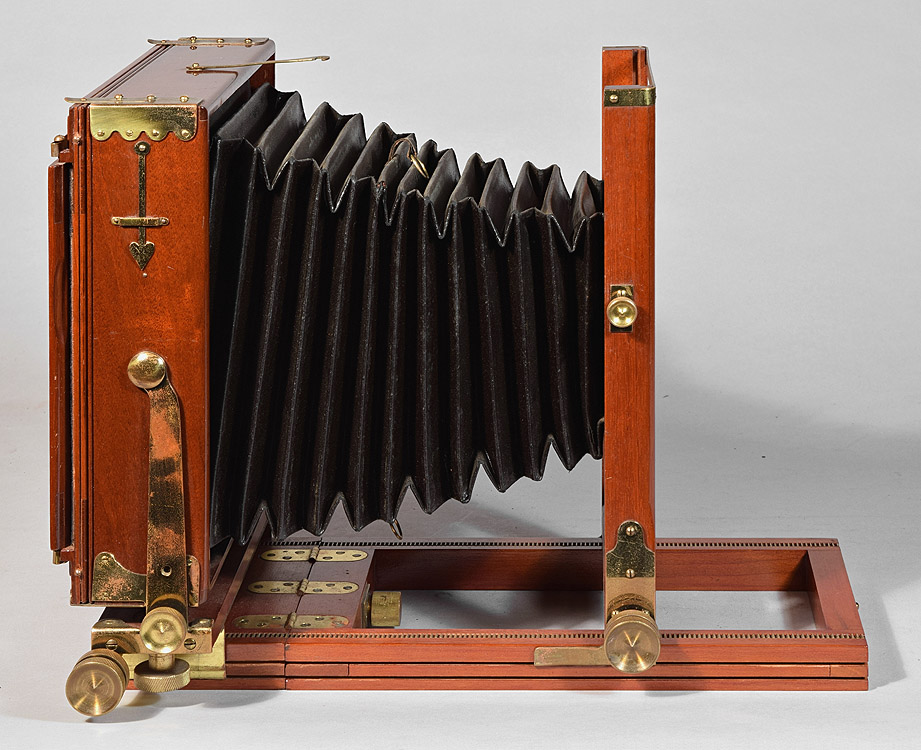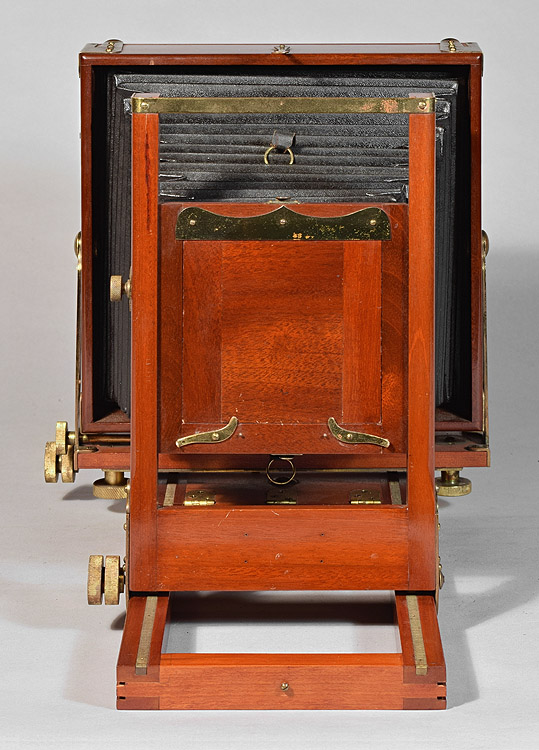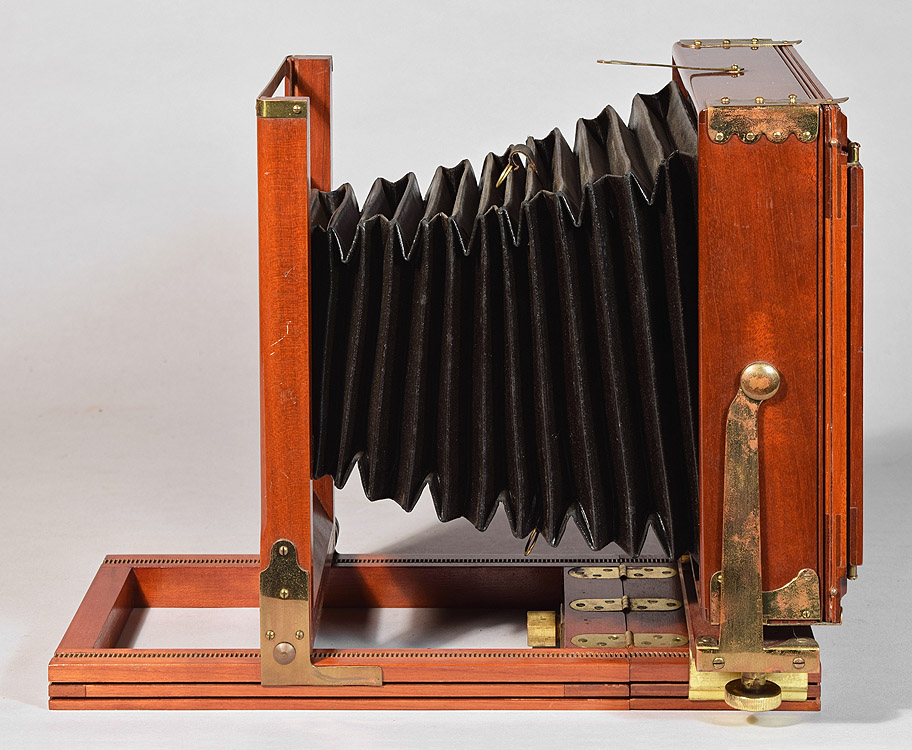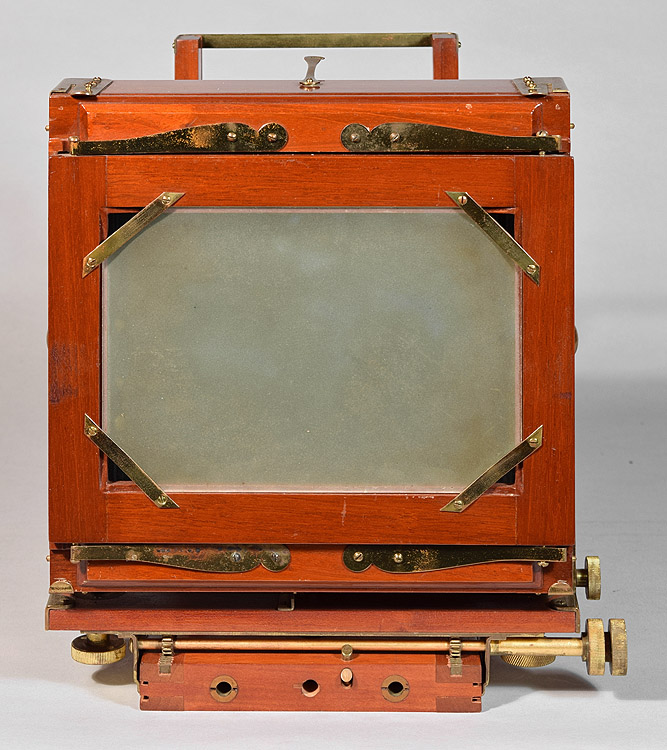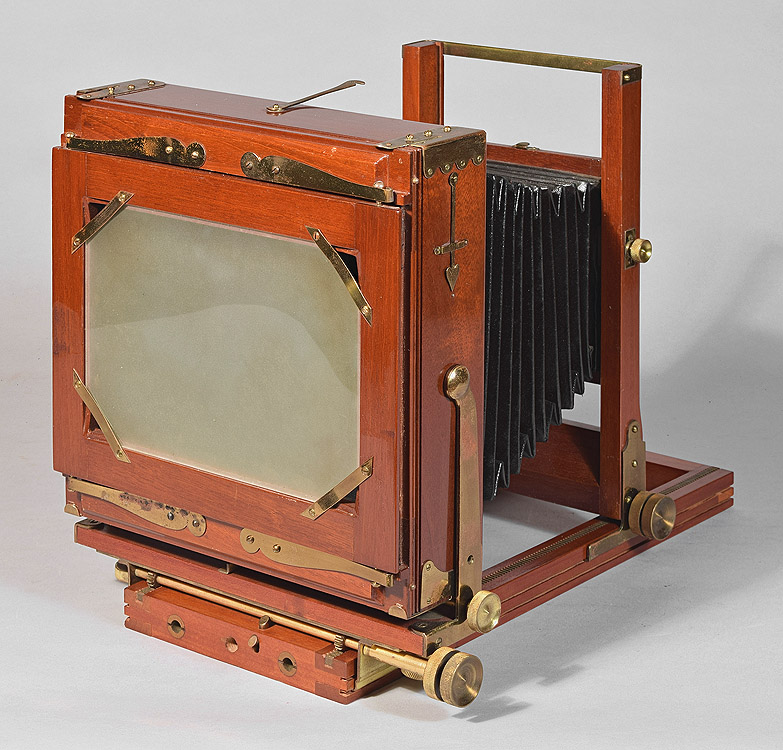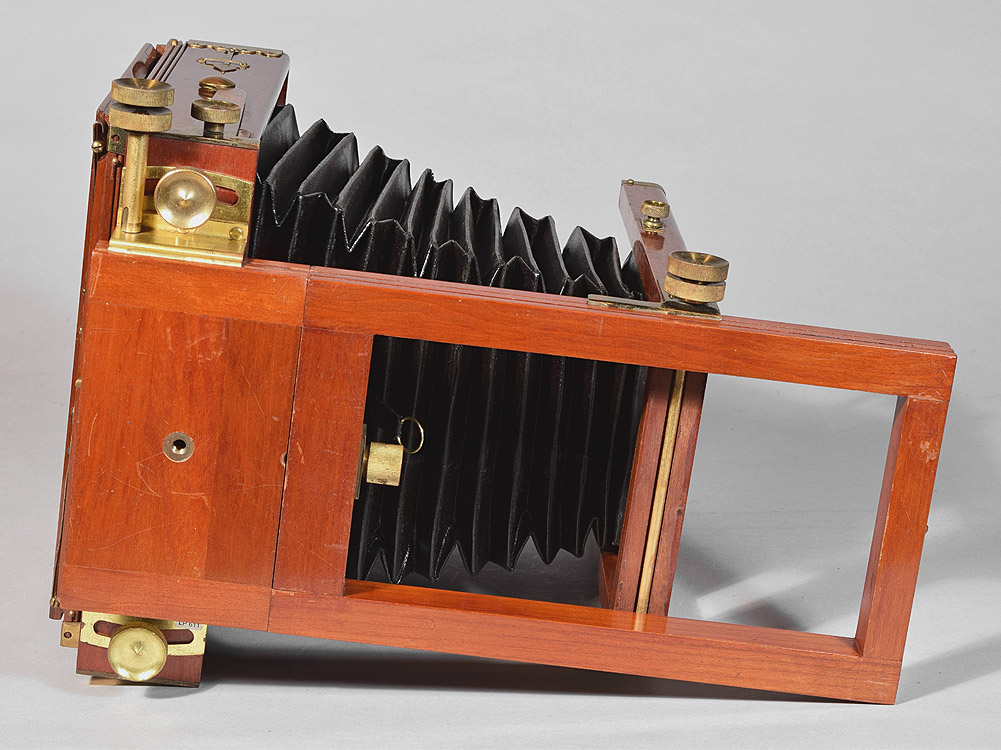 6½ x 8½



8 x 10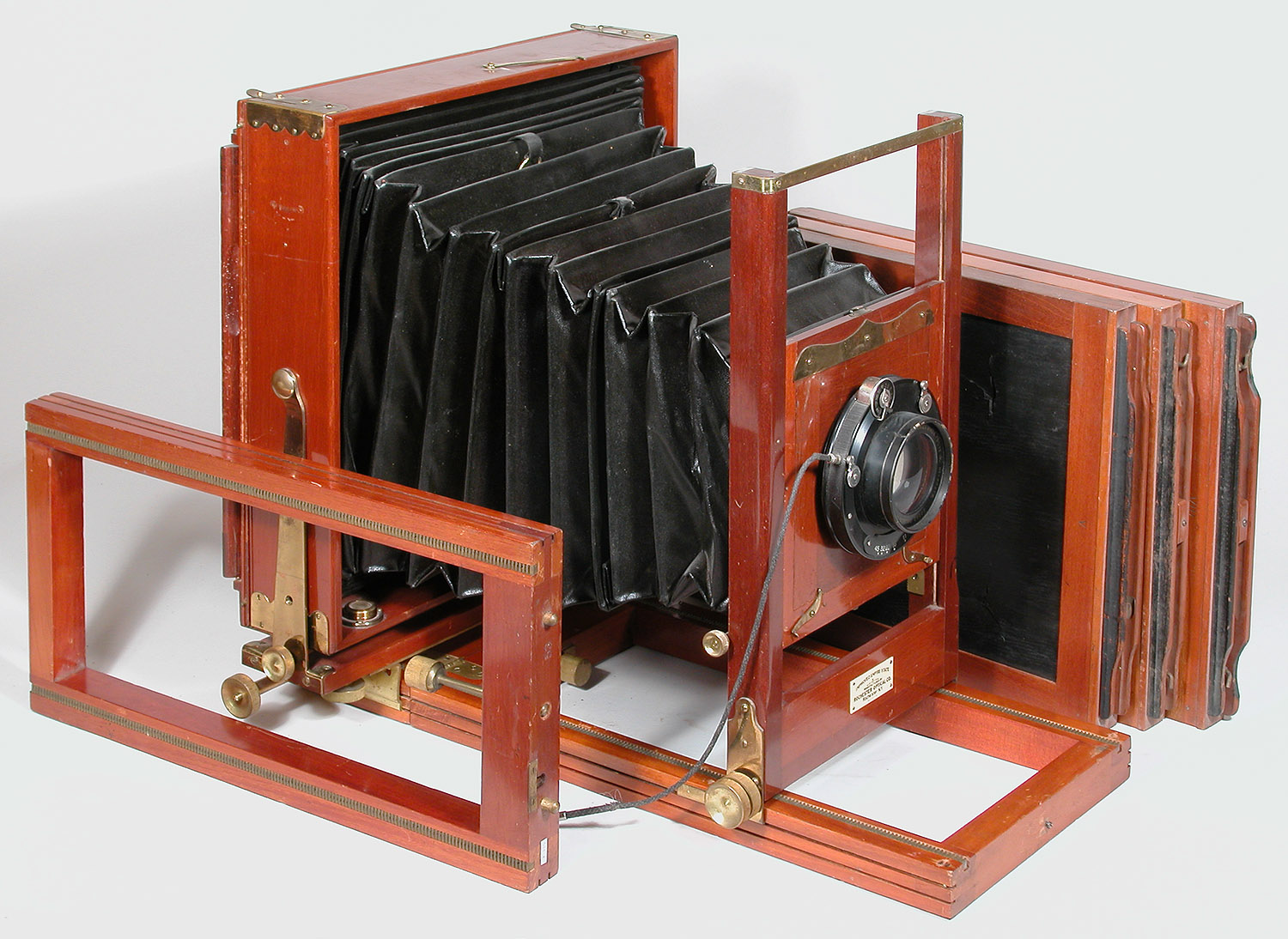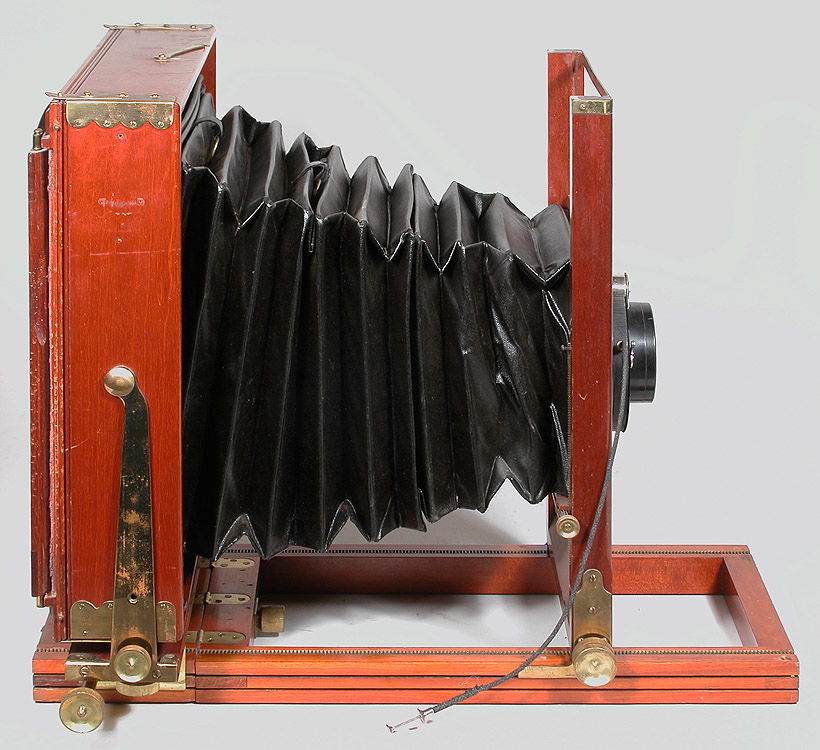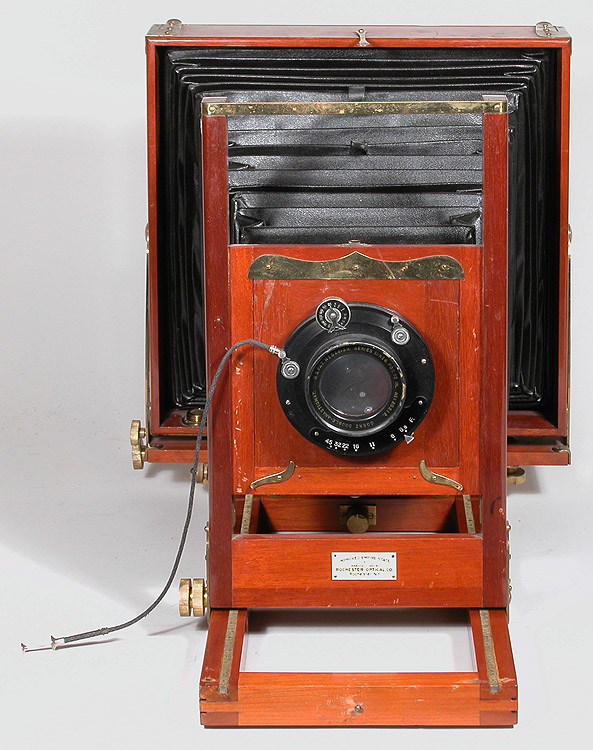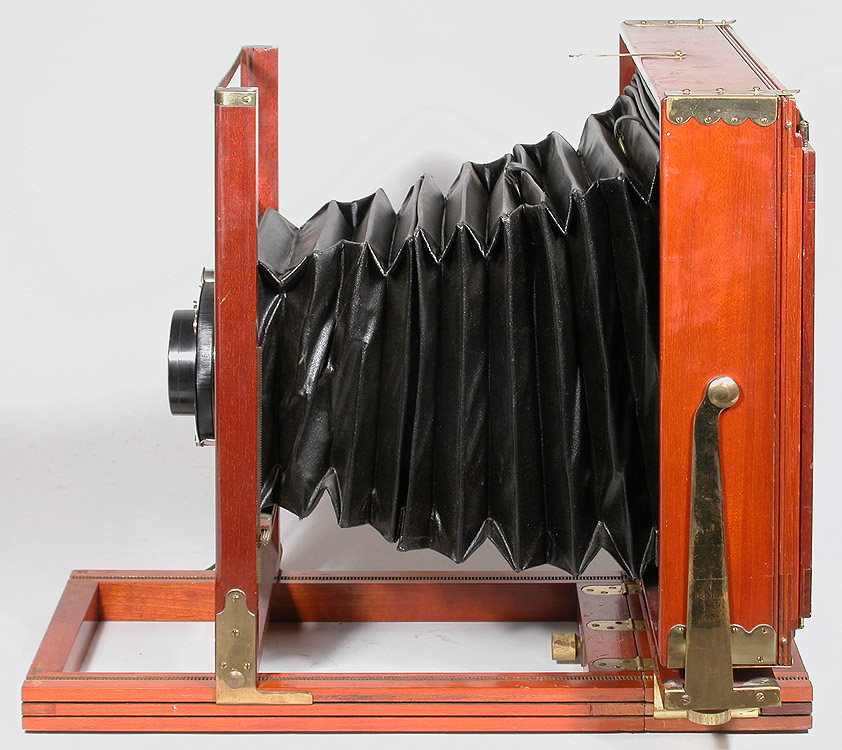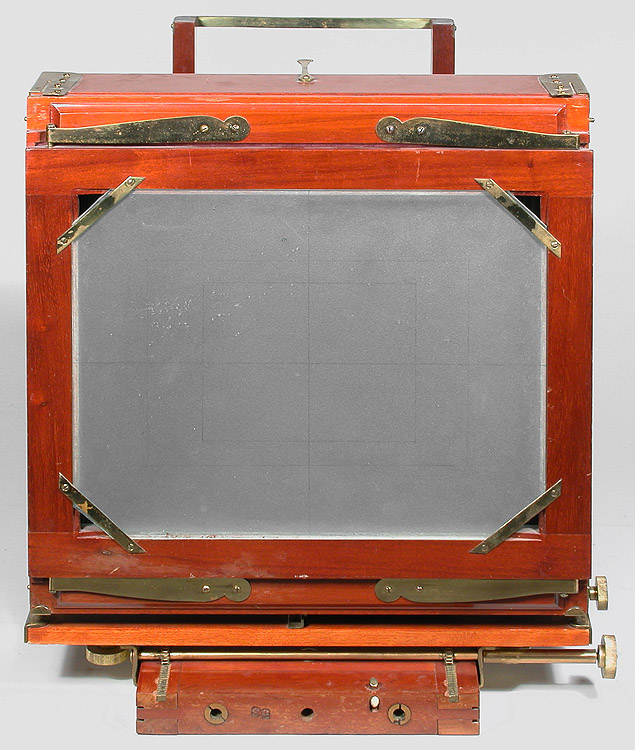 Date Introduced: ~1902 but still called the Empire State- ; Years Manufactured: 1902-1909+
Construction: front and back focus, both via two gear tracks on top of base rails; double swing; three-piece lens board; reversing by removable back
Materials: mahogany body; cherry base; black leatherette bellows; brass hardware
Sizes Offered: 5x7; 5x8; 6½x8½; 8x10; 10x12; 11x14; +
Notes:
The two cameras above, both have labels identifying them as Improved Empire State. They have minor differences, the most distinctive of which is the front standard rise/fall thumbscrew, which apparently may be located interior to the front standard (on the 6½x8½ example) or behind the front standard (on the 8x10 example, identical to the 1908 Sweet, Wallach & Co. engraving).
This is the same situation as with the Empire State Variation 3, which shows both the above variations, but identified by labels that read Empire State.
To confuse the issue even more, a Sweet, Wallach & Co. amateur catalog, c.1908 p.43 uses both the names Empire State No. 2 and Improved Empire State to refer to a camera that its engraving reveals to be the Empire State No. 2. The same company, in the professional catalog reference below p.54 uses an engraving of the Empire State No. 1 to illustrate what they call the Empire State Improved. In Premo Cameras catalogs, the Empire State No. 2 was stated to be an improved model of the Empire State (Variation 3), and one of the improvements was a quick-connect way to make the bed rigid, which the above camera does not have.
References:
Illustrated Catalogue of Photographic Outfits and Supplies, Sweet, Wallach & Co. (Chicago, IL) Catalog, 1908, p. 54
Photographic Supplies, 15th Edition, New York Camera Exchange (New York City, NY), c.1908, p. 2
Catalogue Photo Supplies, Milwaukee Photo Materials Co. (Milwaukee, WI), c.1910. p. 51
Back to Rochester Optical Co.