Rochester Optical Co.
Excelsior Camera
Below, C.H. Codman Catalog, 1886, p. 6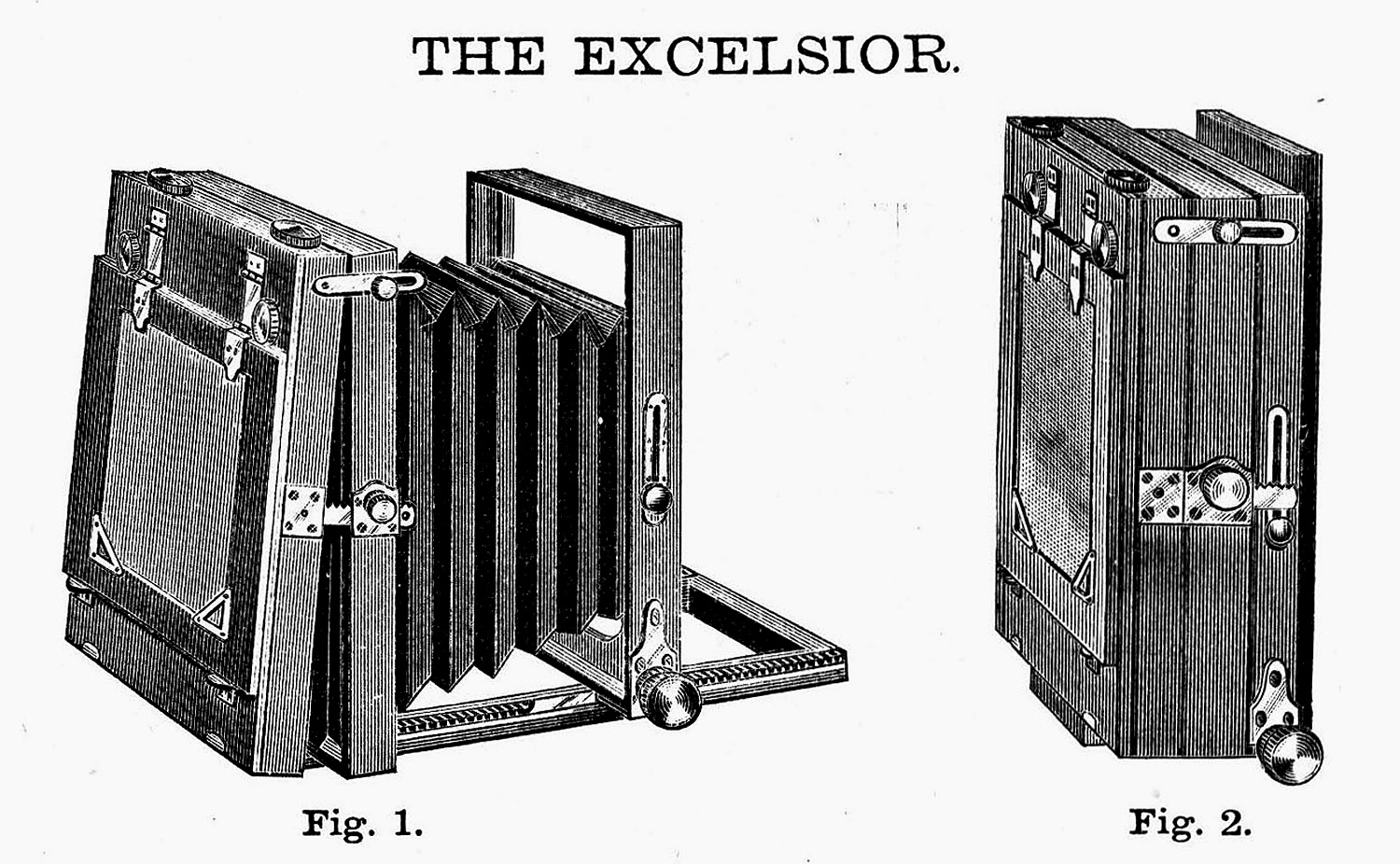 Date Introduced: 1885 ; Years Manufactured: 1885-c.1887
Construction: front focus via two gear tracks on top of base rails, reversing by removable back, rising front by right thumbscrew.
Materials: mahogany body, cherry base, black fabric bellows, brass hardware
Sizes Offered: 3¼x4¼; 4x5; 4¼x6½; 5x7; 5x8; 6½x8½; 8x10
Notes: At the time this camera was offered, the other front focus camera, the Ideal Variation 1, had a rather limited rear tilt. This arrangement would seem to provide greater tilt. This model was probably made obsolete by the Ideal Variation 2. The Excelsior would appear to be a rather rare camera.
References:
American Journal of Photography., March, 1885, p. 9
Illustrated Catalogue of Photographic Apparatus, Rochester Optical Co. (Rochester, NY), distributed by C. H. Codman & Co. (Boston, MA), June 1886, p. 7

Back to Rochester Optical Co.