Rochester Optical
& Camera

Co.
Rochester View
, Variation 2

6½ x 8½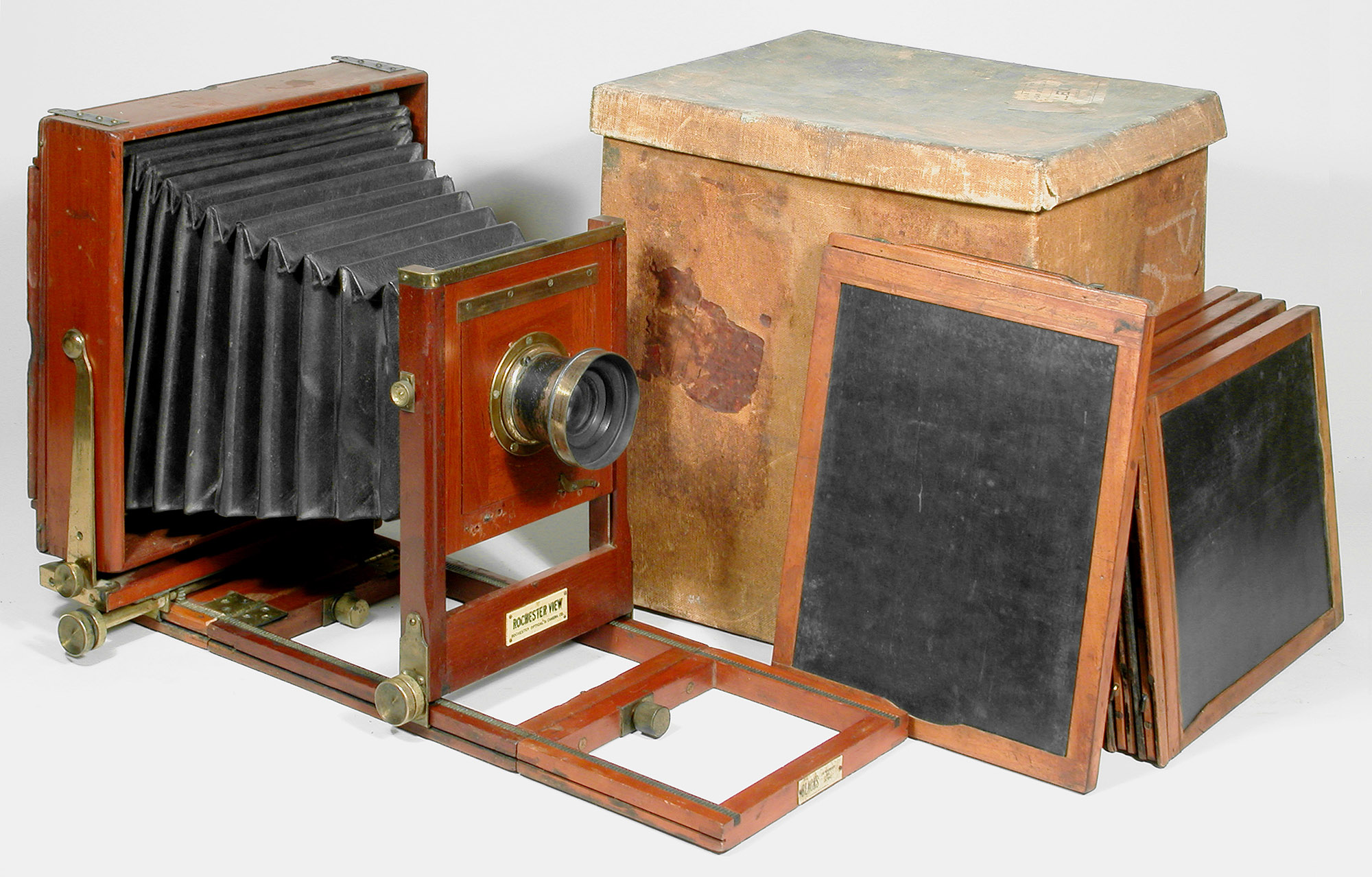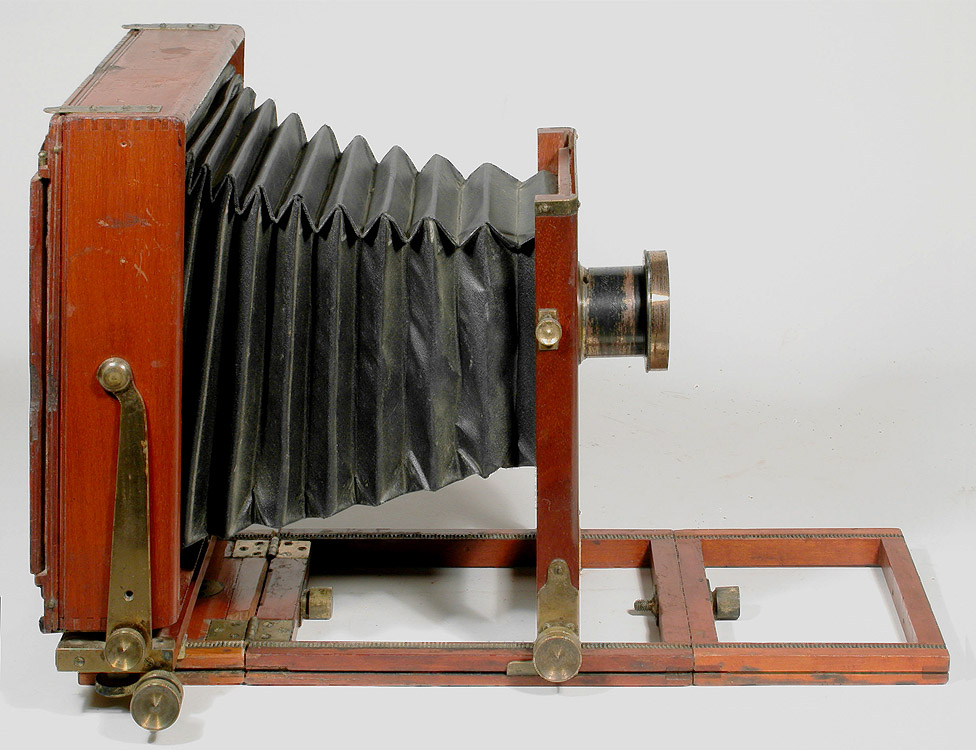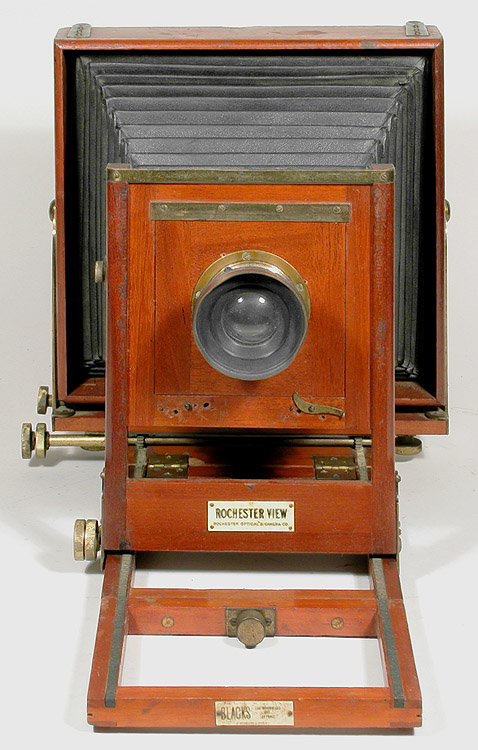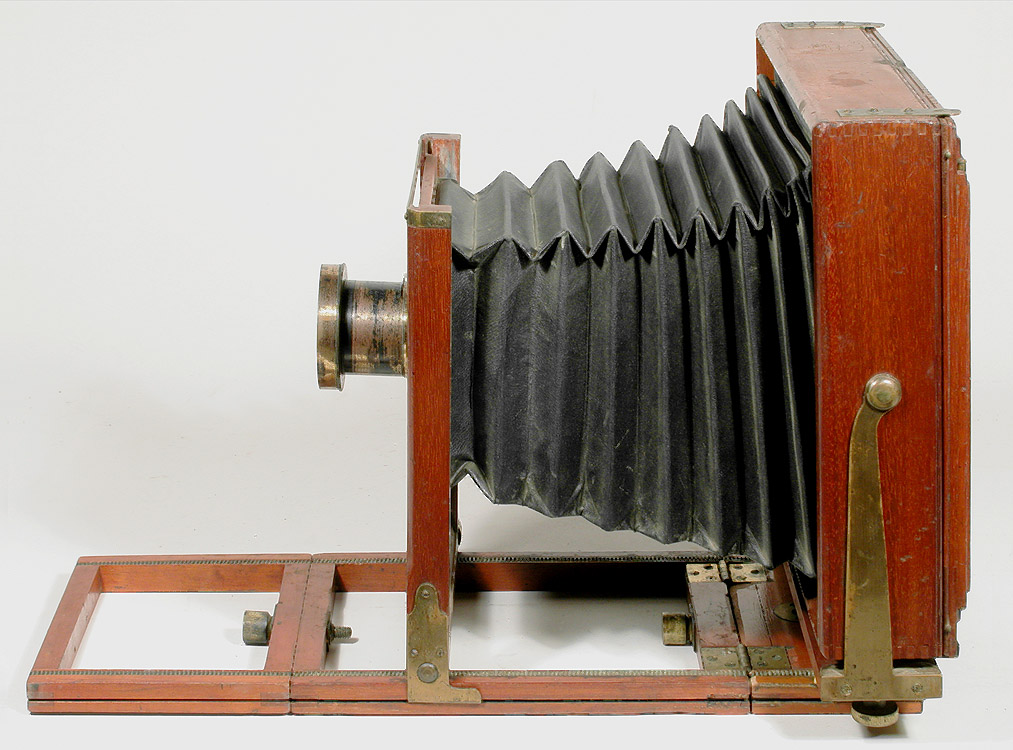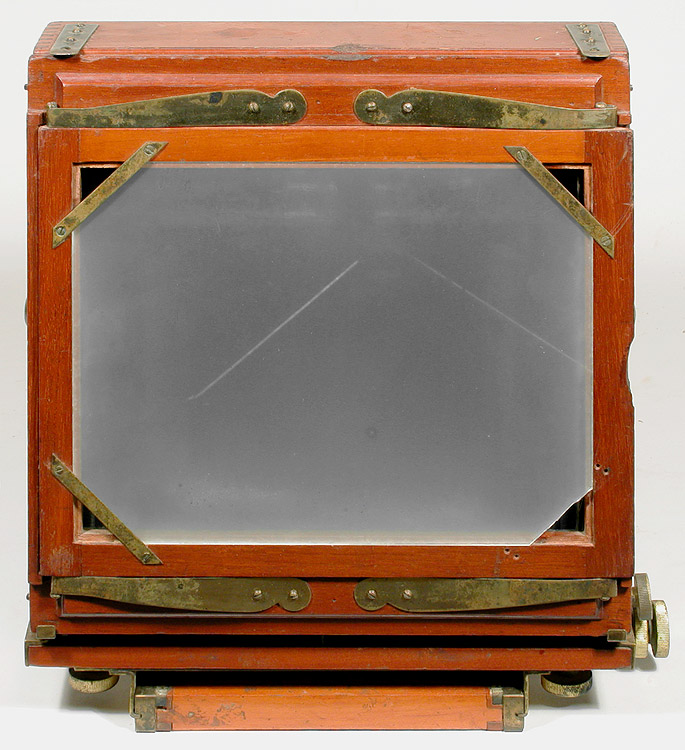 Date Introduced: - ; Years Manufactured: c. 1900-1901
Construction: front and rear focus via rack and pinion (two gear tracks on top of base rails); single swing; three-piece lens board; reversing by removable back
Materials: mahogany body; cherry bed; black fabric bellows; brass hardware;
Sizes Offered: 5x7; 5x8; 6½x8½; 8x10; 11x14; 14x17
Notes: Rochester View, Variation 1 has a top-mounted, spring-loaded lens board retaining clip, and ground glass springs that point the same way. Variation 2 retains the short front extension to the base, but now the rear standard as well as the front focuses by rack and pinion, there are two, bottom-mounted lens board retainers, and the ground glass springs face opposite directions.
References:

Back to Rochester Optical Co.