Scovill Mfg. Co.
ABC Equipment
The Scovill & Adams Co. catalog, January 1889, p. 16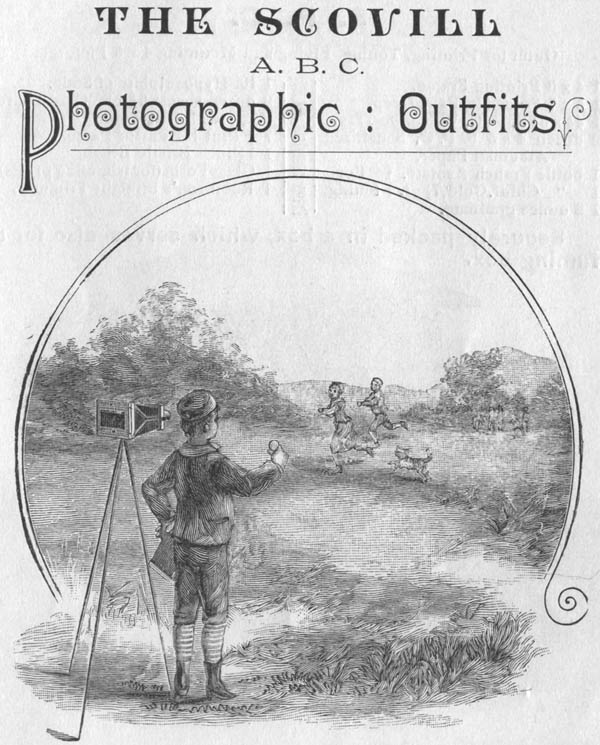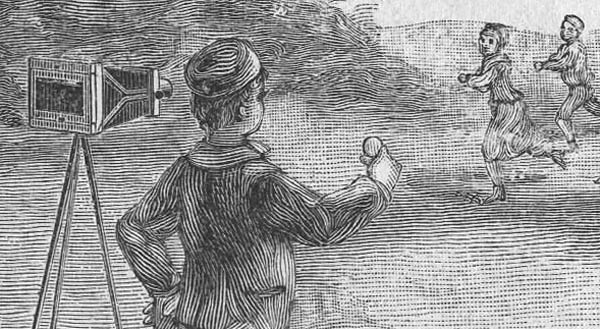 Date Introduced: - ; Years Manufactured: c. 1889-1893
Construction: no focus; no swing; non-reversing; no lensboard
Materials:
Sizes Offered: 3¼x4⅞
Notes: ABC as in "easy as". Only one size. In catalog engravings, this camera appears to be identical to the Scholar's Equipment, except for the odd plate size and the lack of a box to put all the chemicals, etc. into.
References:
How to Make Photographs and Descriptive Price List, C.H. Codman & Co. (Boston, MA), September 1888, p. 16
How to Make Photographs and Descriptive Price List, The Scovill & Adams Co. (New York, NY), January 1889, p. 16.
American Annual of Photography & Photographic Times for 1893, The Scovill & Adams Co. (New York, NY), 1892, ads p. 94
The American Annual of Photography and Photographic Times Almanac for 1894, The Scovill & Adams Co. (New York, NY), 1893, p. 91

Back to Scovill Mfg. Co