Scovill Mfg. Co.
ABC
Outfit




The American

Scholar's

Complete

Equipment

The Scovill & Adams Co. catalog, January 1889, p. 16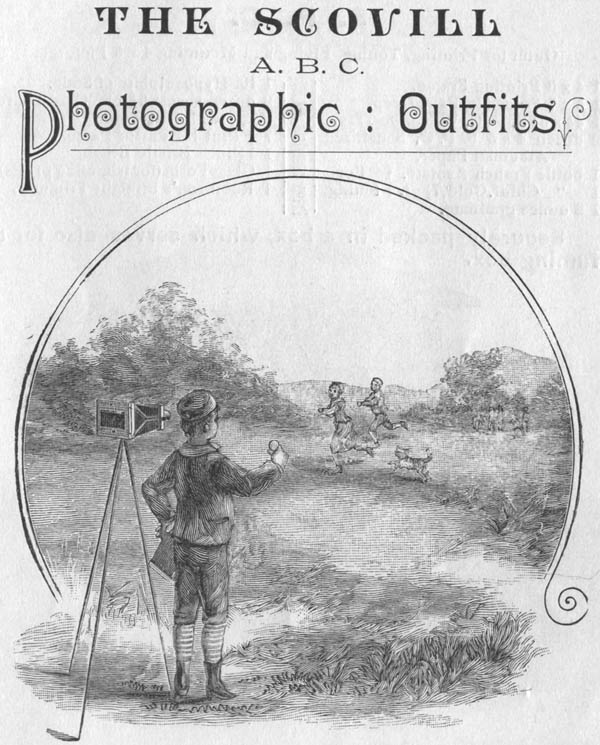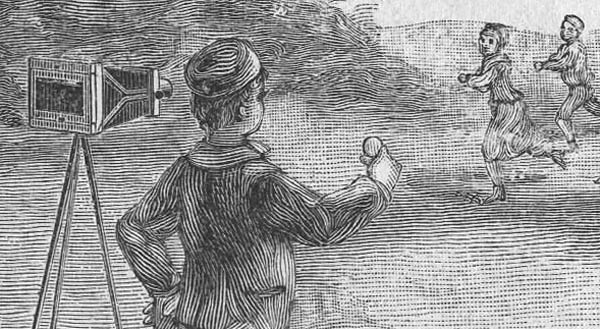 Scovill & Adams Catalog, 1892, p. 2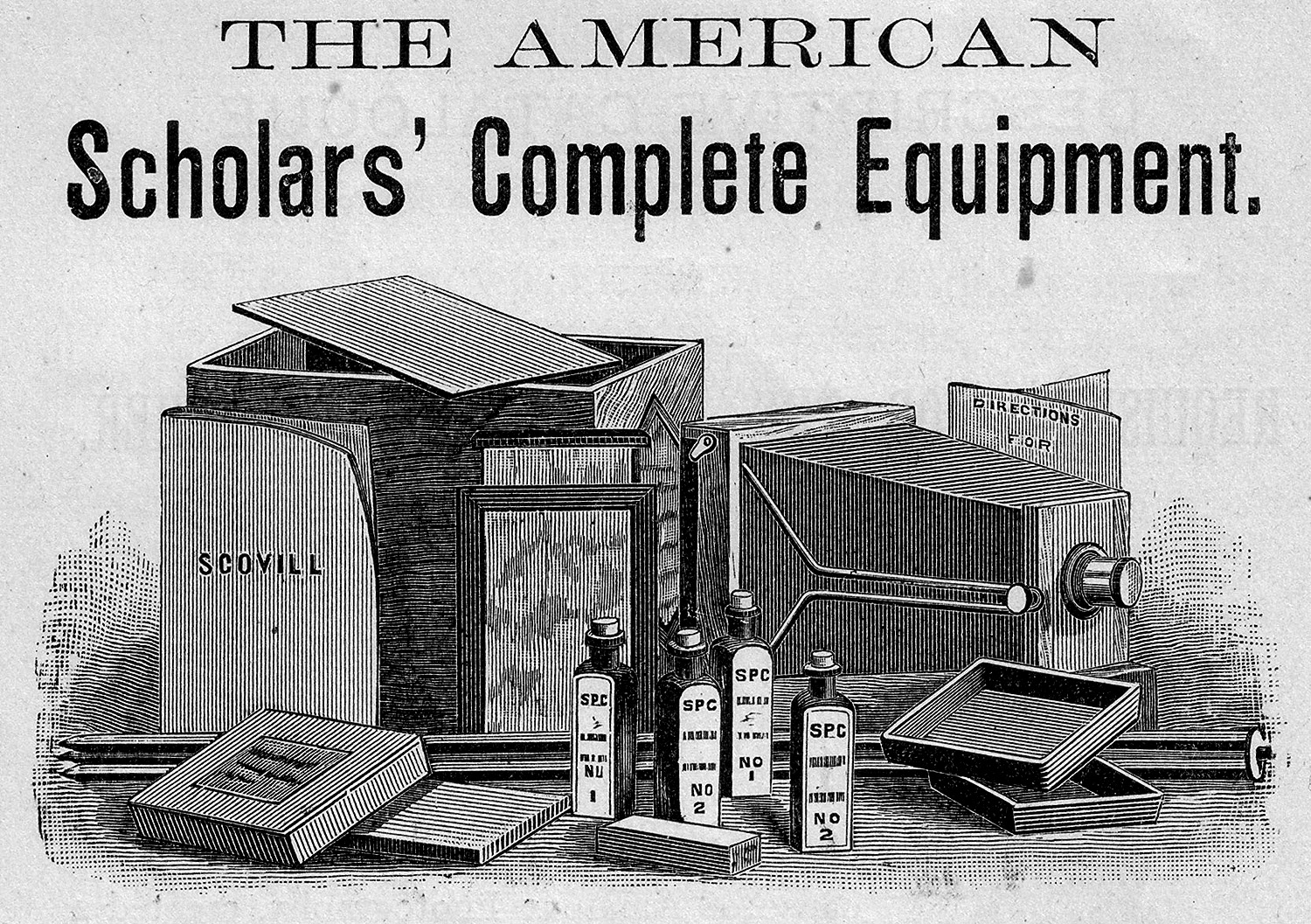 Manufacturer: Scovill Mfg. Co., New Haven, CT factory
Date Introduced: - ; Years Manufactured: c. 1889-1893
Construction: no focus; no swing; non-reversing; no lens board
Materials:
Sizes Offered: ABC: 3¼x4⅞; American Scholar's: #1=4¼x5½; #2=3¼x4¼
Notes:
In catalog engravings, the ABC Outfit camera appears to be identical to one shown for the Scholar's Equipment, except for the odd plate size and the lack of a box to put all the chemicals, etc. into. As the name implies, it was a student camera; was a rigid tapered box instead of a bellows camera.
The engraving appears to show a bottom block of wood on top of which is a bag bellows held in its extended state by a pair of wire frames on either side. The back appears to be painted black and is removable. Rather than a case with a handle, the entire outfit is shown with a shipping box.
In the 1888 Scovill-Codman catalog and in the 1891 Scovill-Horgan, Robey catalog, the ABC Outfit was advertised on a facing page to the American Scholar; both had engravings showing the same camera - apparently the No. 1 ABC was the No. 2 Scholar (3¼x4¼) with slightly different accessories. Introduced: not in the April 1887 catalog, but in the Sep. 1888 catalog.
References:
How to Make Photographs and Descriptive Price List, C.H. Codman & Co. (Boston, MA), September 1888, p. 16
How to Make Photographs and Descriptive Price List, The Scovill & Adams Co. (New York, NY), January 1889, p. 16.
How to Make Photographs and Descriptive Price List, The Scovill & Adams Co. (New York, NY), distributed by Oscar Foss (San Francisco, CA), June 1890, p. 17
How to Make Photographs and Descriptive Price List, The Scovill & Adams Co. (New York, NY), distributed by Sargent & Co. (Cleveland, OH), April 1891, p. 2
American Annual of Photography & Photographic Times for 1893, The Scovill & Adams Co. (New York, NY), 1892, ads p. 94
The American Annual of Photography and Photographic Times Almanac for 1894, The Scovill & Adams Co. (New York, NY), 1893, p. 91

Back to American Optical & Scovill