Scovill & Adams Co.
Panoramic Camera
American Annual of Photography and Photographic Times Almanac for 1897, p. lxix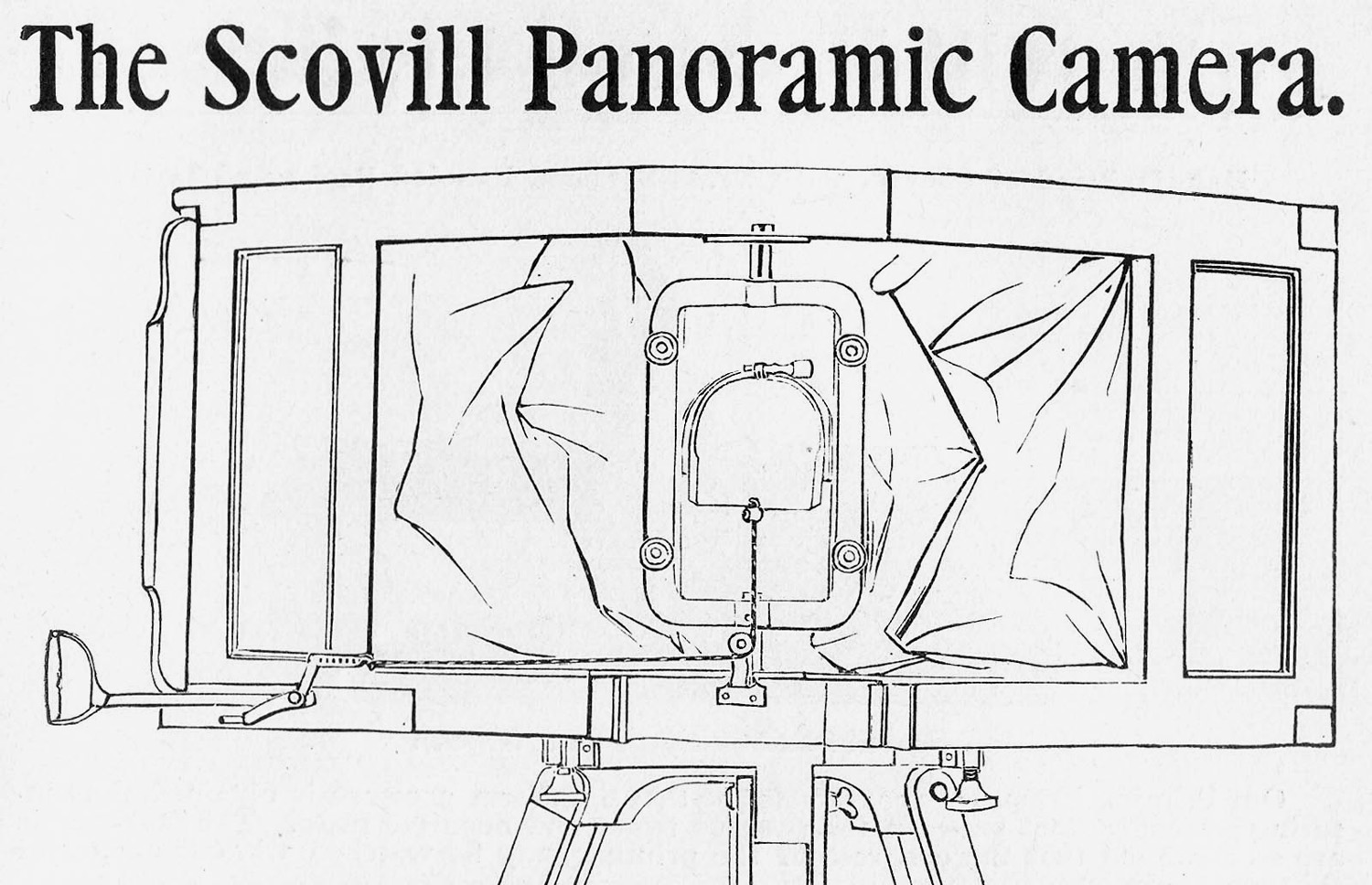 Manufacturer: Scovill Mfg. Co., New Haven, CT factory
Date Introduced: - ; Years Manufactured: c. 1895-1899
Construction:
Materials:
Sizes Offered: 10x30"; 16x43"
Notes: The design was patented by Mathias Flammang in 1894. It has a curved film plane accessed by a flexible holder curved when installed. It was quite expensive, and predated the interest in panoramas and banquet photographs c.1914-1930's that engendered the Gundlach Korona Panoramic Camera (1914), the Korona Banquet Camera (1914) and the Folmer & Schwing Banquet Camera (1915). hardly any appear to have survived, if any were made.
References:
American Annual of Photography and Photographic Times Almanac for 1895, The Scovill & Adams Co. (New York, NY), 1894, ads p. 50
American Annual of Photography and Photographic Times Almanac for 1896, The Scovill & Adams Co. (New York, NY), 1895, ads p. 74
American Annual of Photography and Photographic Times Almanac for 1897, The Scovill & Adams Co. (New York, NY), 1896, ads p. 69
American Annual of Photography and Photographic Times Almanac for 1898, The Scovill & Adams Co. (New York, NY), 1897, ads p. 71
American Annual of Photography and Photographic Times Almanac for 1900, The Scovill & Adams Co. (New York, NY), 1899, ads p. 88


Back to American Optical & Scovill