American Optical Co., Scovill Mfg. Co., props.
"

76

"

Camera

, Model Stereo Version

5x8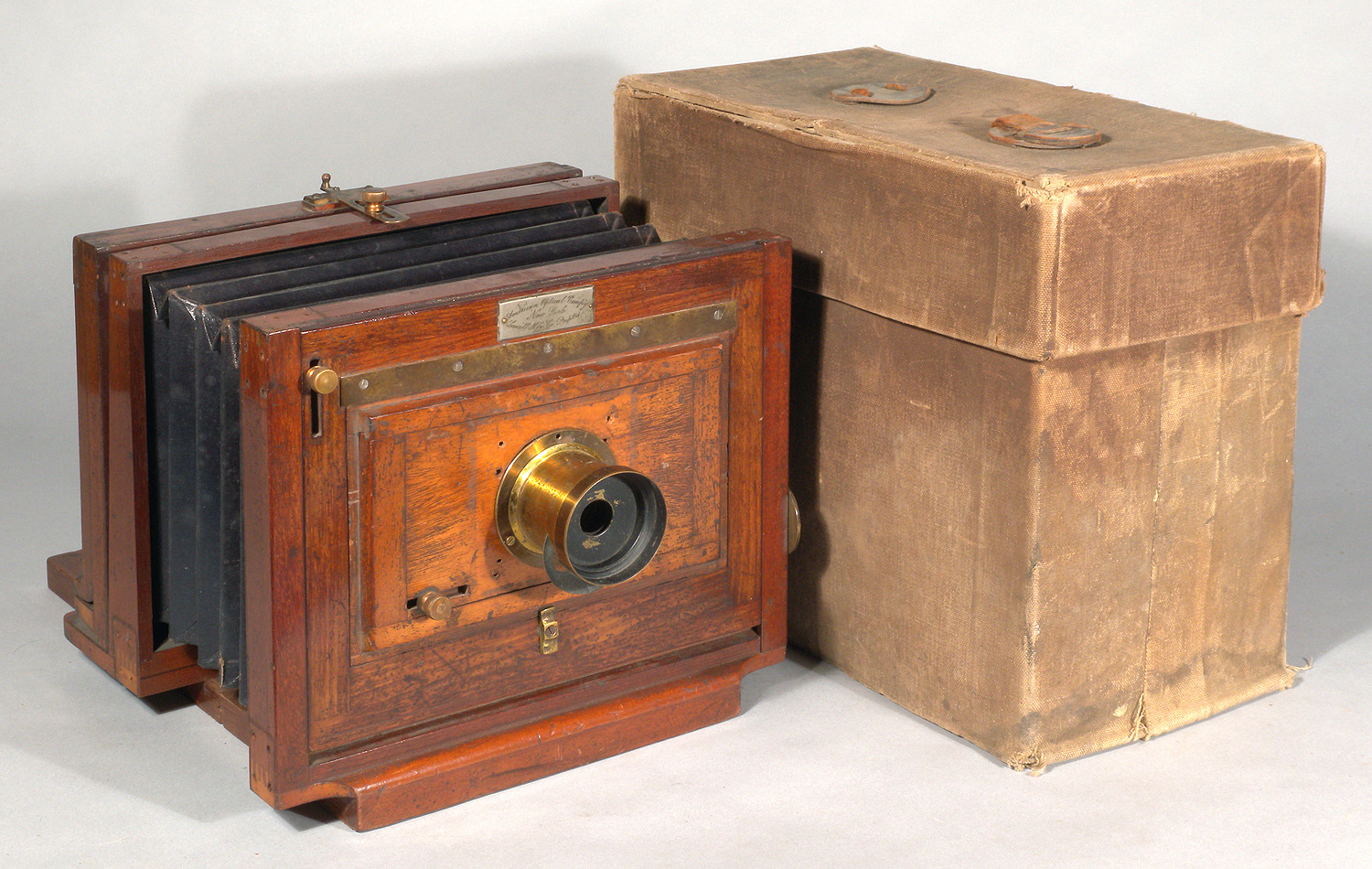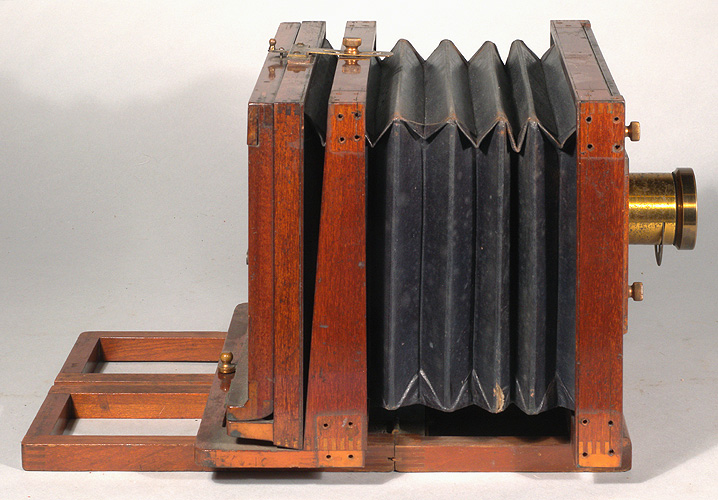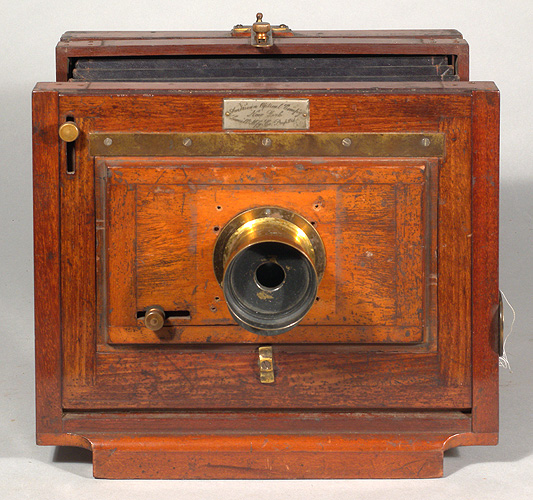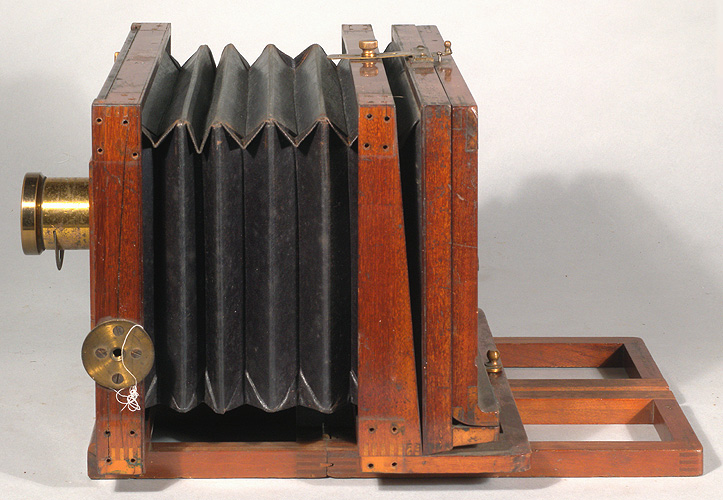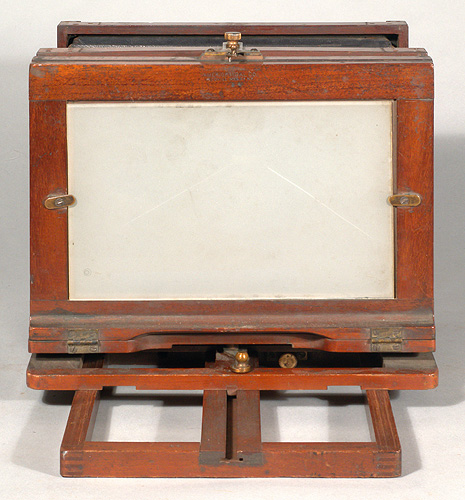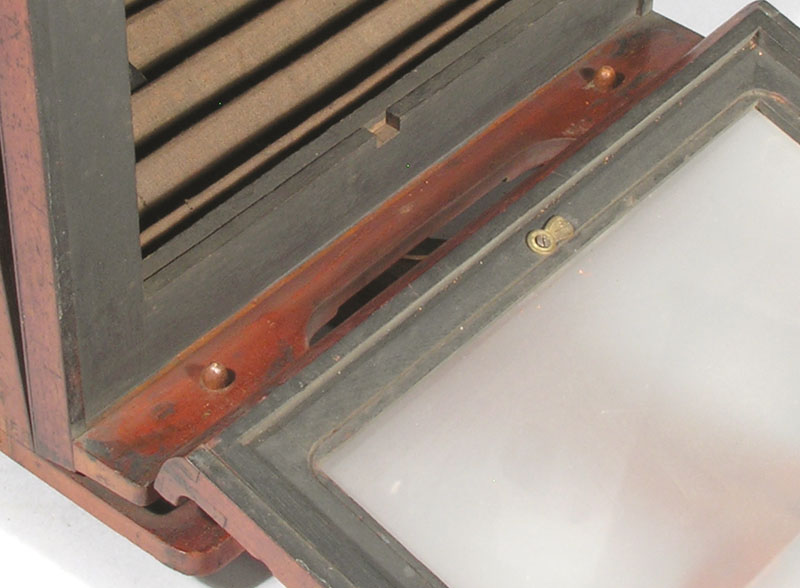 Date Introduced: - ; Years Manufactured: c. 1876 - 1882
Construction: rear focus via push-pull; single swing; reversing by two tripod mounts; three-piece, shifting lensboard
Materials: mahogany body; cherry base; red leather bellows; brass hardware
Sizes Offered: at least 5x8
Notes: It has push-pull focus, rather than the rack and pinion focus of the 76 camera. It's collodian stains (bottom photo), particularly dense mahogany, and it's lack of the 1885 Flammang patent rod and cylinder feature all suggest that it predates The 76. It probably represents the original form of The 76. The Photographic Times 8, 1878, p. 100 refers to the Model Stereo as identical to The 76, and that possibly was its model name prior to 1876, which leads to the title above.
References:

Back to American Optical Co.