Scovill Mfg. Co.
Unknown Model Related to New York View

(sycamore wood, folding platform, no swing with drop shutter)
5x8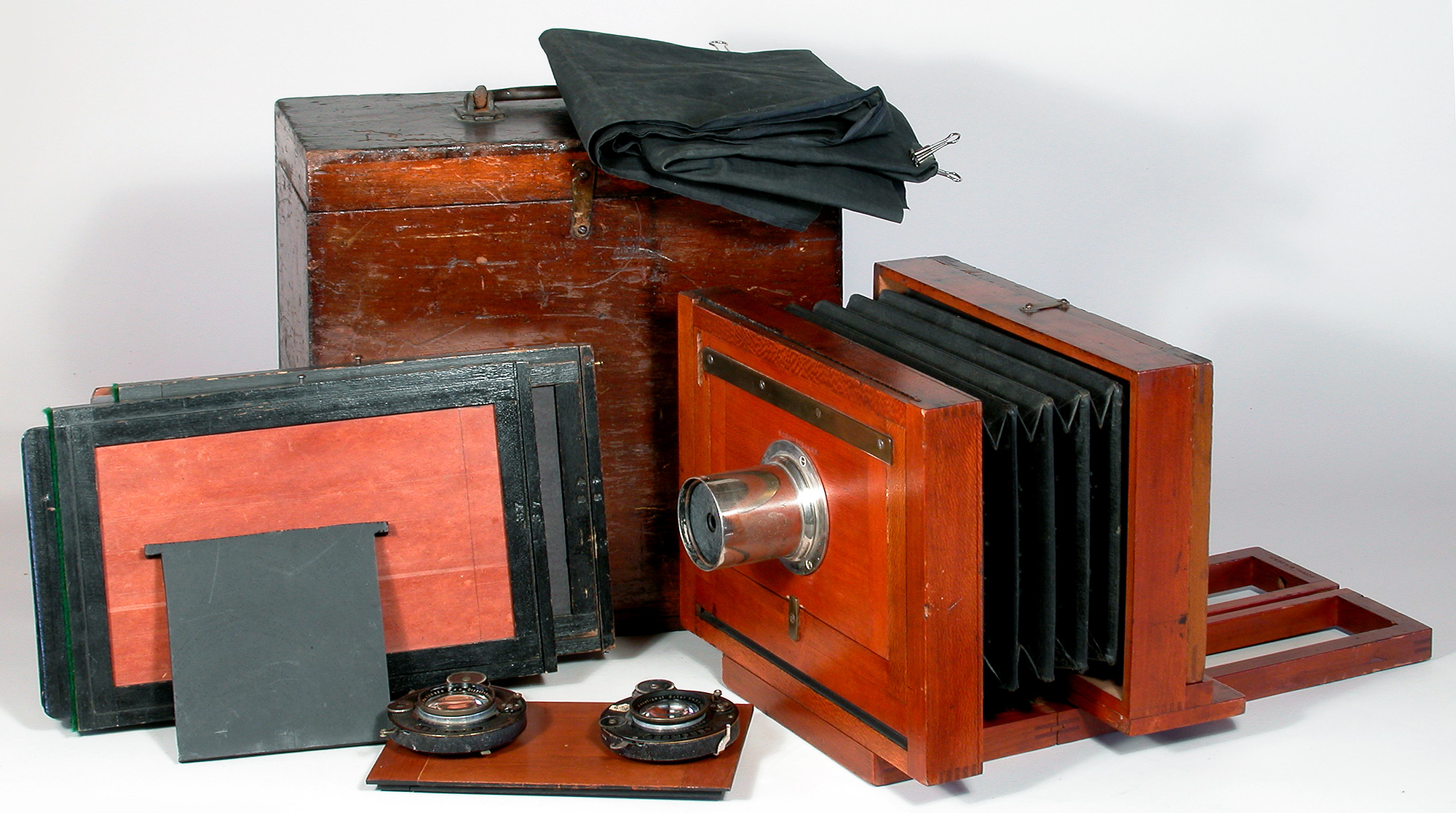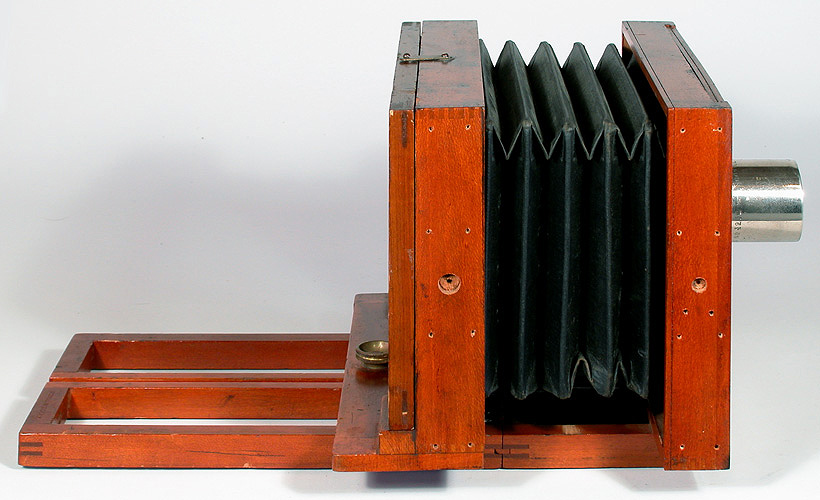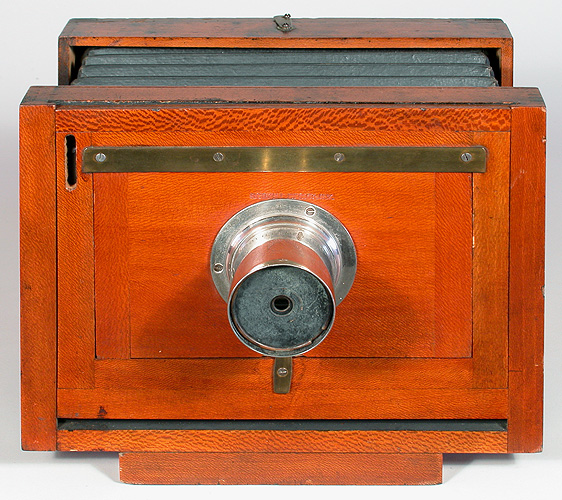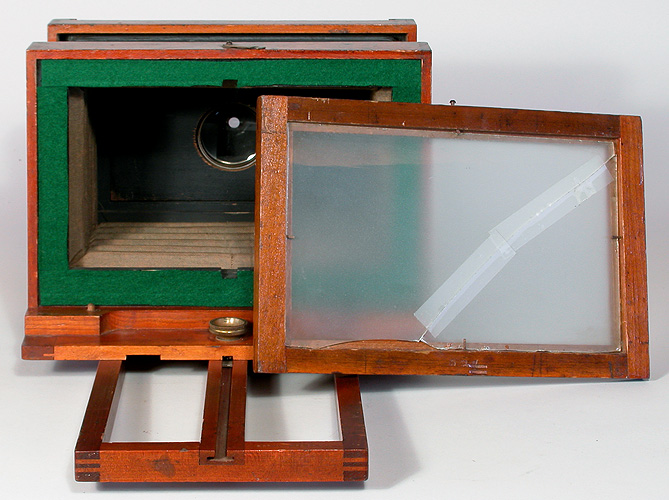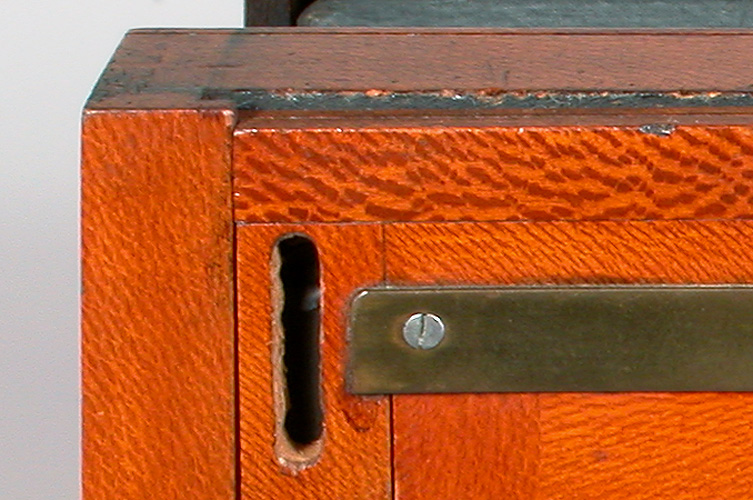 Date Introduced: - ; Years Manufactured: c. 1884 - c.1889
Construction: rear focus via push-pull; no swing; reversing by two tripod mounts; three-piece lens board
Materials: quarter-sawn sycamore body, cherry base, white-wood (poplar or equivalent) ground glass frame, brass hardware, black fabric bellows
Sizes Offered: probably the same as the New York View: 4¼x5½; 4¼x6½; 5x8; 6½x8½; 5x8 and 6½x8½ have been seen so far
Notes:
Parts of this camera are made of a fleck-figured wood (shown above), which is quarter-sawn sycamore. This wood is also found on the Scovill New York (601-603) Camera. It could have been a precursor to the New York, or perhaps made contemporaneously. Even though it is apparently not in catalogs, it has been assigned the same years of production as the regularly advertised New York View.
This camera is almost identical to the New York View, except that the New York has single swing, whereas this camera has no swing. Its Waterbury lens has insertable stops held in place by a wire spring, visible in photo 3 above. The bed lock is via a thumbscrew rather than patent side clamps, which may mean that it was made prior to the patent (20 Oct 1885), or merely that this is a cheaply made camera that doesn't rate patent clamps.
The base on the 5x8 version is longer than normal; when folded up, it extends at least 2" above the top of the camera. Most cameras of "tailboard" construction possess bases that reach exactly the top of the camera when folded, thereby being more compact. The case has been made taller to accommodate the height.
This camera has interior slots to fit a septum, and so could be used as a stereo camera.
References:

Back to American Optical Co.