Scovill Mfg. Co.
New York
Dry Plate

(601-603) Outfit
Scovill Dry Plate Making for Amateurs, 1886, p. 9

5 x 8




Manufacturer: Scovill Mfg. Co., New Haven, CT factory
Date Introduced: 1884 ; Years Manufactured: 1884 - c.1889
Construction: back focus via push-pull; single swing; reversing by patent tripod reverser
Materials: quarter-sawn sycamore body, cherry base; white-wood (poplar or equivalent) ground glass frame; black fabric bellows; brass hardware;
Sizes Offered: #601=4¼x5½; #601A=4¼x6½; #602=5x8; #603=6½x8½
Notes:
Engravings of the camera in catalogs are usually accompanied by a banner that states "Introduced in 1884". The camera included has a folding bed, a thumbscrew on top of body for swing; the outfit included tripod, Waterbury lens w/ insertable stops, the wooden case, and what looks like on of Scovill's pamphlet-catalogs: How to Make Photographs and Descriptive Price List. The included tripod featured the Lightning Reverser top, since the camera had no provision for reversing.
The distinctive quarter-sawn sycamore is used for the body and a thick veneer on the front.
Each year from 1886 to 1889, one size less per year was offered until stated to have been discontinued.
References:
Scovill's Photo. Series No. 1, The Photographic Amateur, 2nd Edition, J. Traill Taylor, Scovill Mfg. Co. pub. (New York, NY), 1883, 2nd Ed. about 1885, p. a9
How to Make Photographs and Descriptive Price List, Scovill Mfg. Co. (New York, NY), distributed by Andrew J. Smith (Providence, RI), 1886, p. 33
Scovill's Photo. Series No. 12, Photographic Chemistry, Scovill Mfg. Co. (New York, NY), 1886, p. a17
Scovill's Photo. Series No. 20, Dry Plate Making for Amateurs, Scovill Mfg. Co. (New York, NY), 1886, p. a9
How to Make Photographs and Descriptive Price List, Scovill Mfg. Co. (New York, NY), distributed by C.H. Codman & Co. (Boston, MA), April 1887, p. 31
How to Make Photographs and Descriptive Price List, Scovill Mfg. Co. (New York, NY), undated but about January 1888, p. 30
How to Make Photographs and Descriptive Price List, Scovill Mfg. Co. (New York, NY), distributed by C.H. Codman & Co. (Boston, MA), September 1888, p. 18
How to Make Photographs and Descriptive Price List, Scovill Mfg. Co. (New York, NY), distributed by Buchanan, Bromley & Co. (Philadelphia, PA) Catalog, 1888; not in the 1889 Buchanan Bromley & Co. Catalog
How to Make Photographs and Descriptive Price List, The Scovill & Adams Co. (New York, NY), January 1889, p. 18 (601 only)
How to Make Photographs and Descriptive Price List, The Scovill & Adams Co. (New York, NY), March 1889, p. 18 (601 only)
Not in the Scovill & Adams March 1890 catalog
6½ x 8½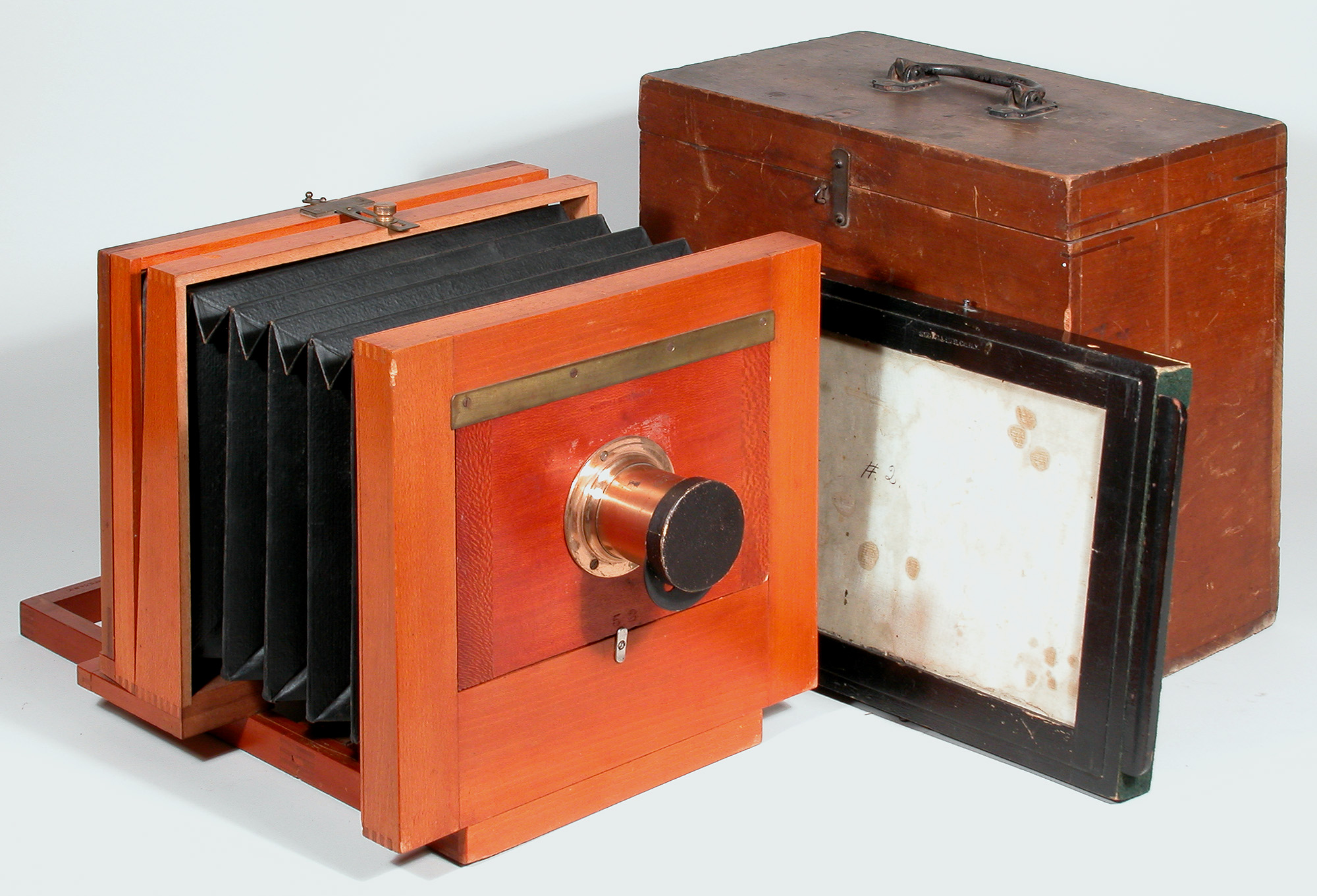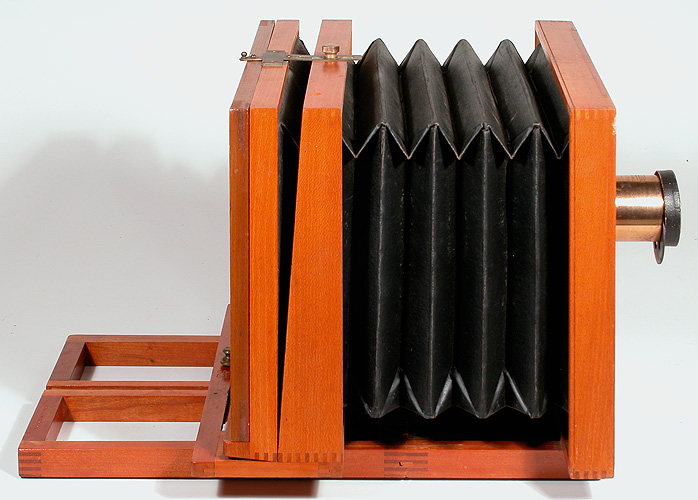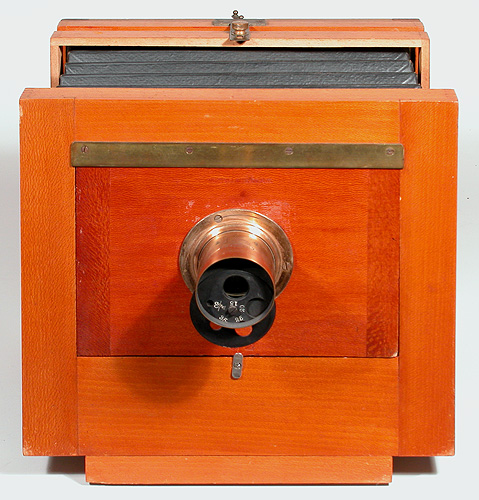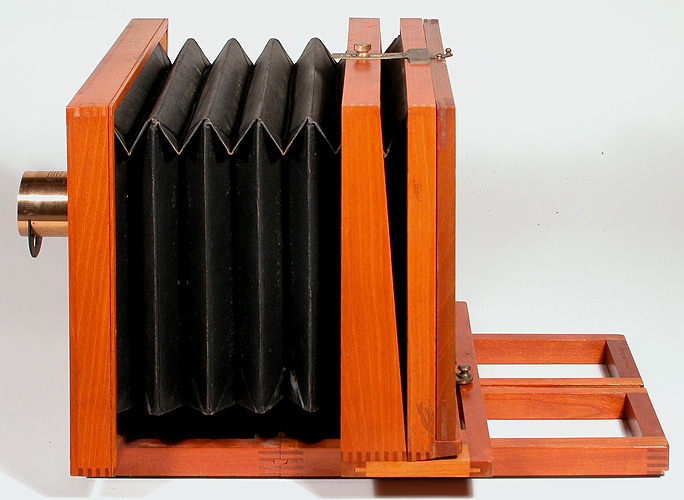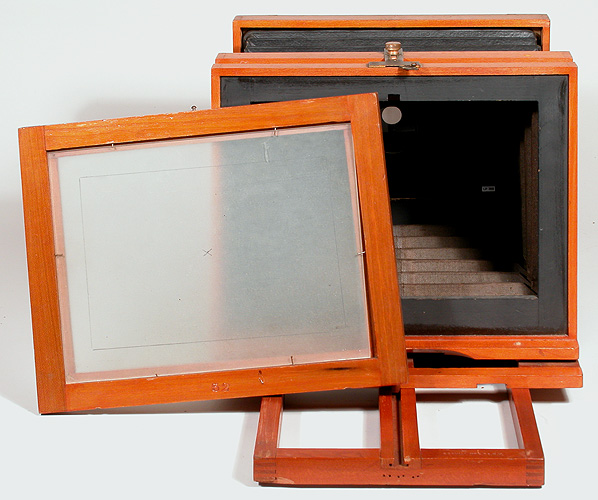 Back to American Optical & Scovill