E. & H.T. Anthony
Manhattan View Camera
Anthony Catalog 1891, p. 2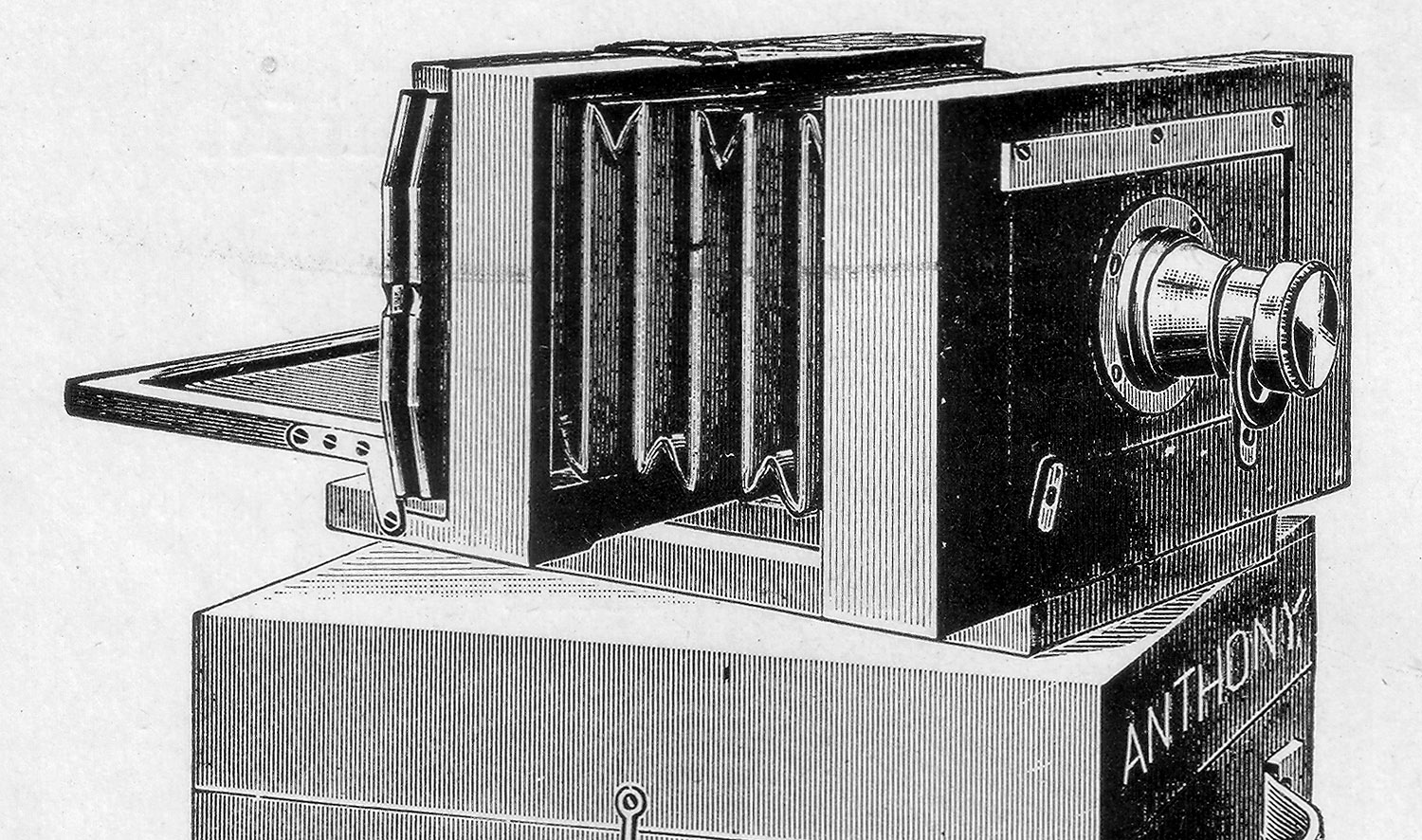 Amateur Outfit, Equipment No. 2 in the Anthony 1887 Catalog, 5x8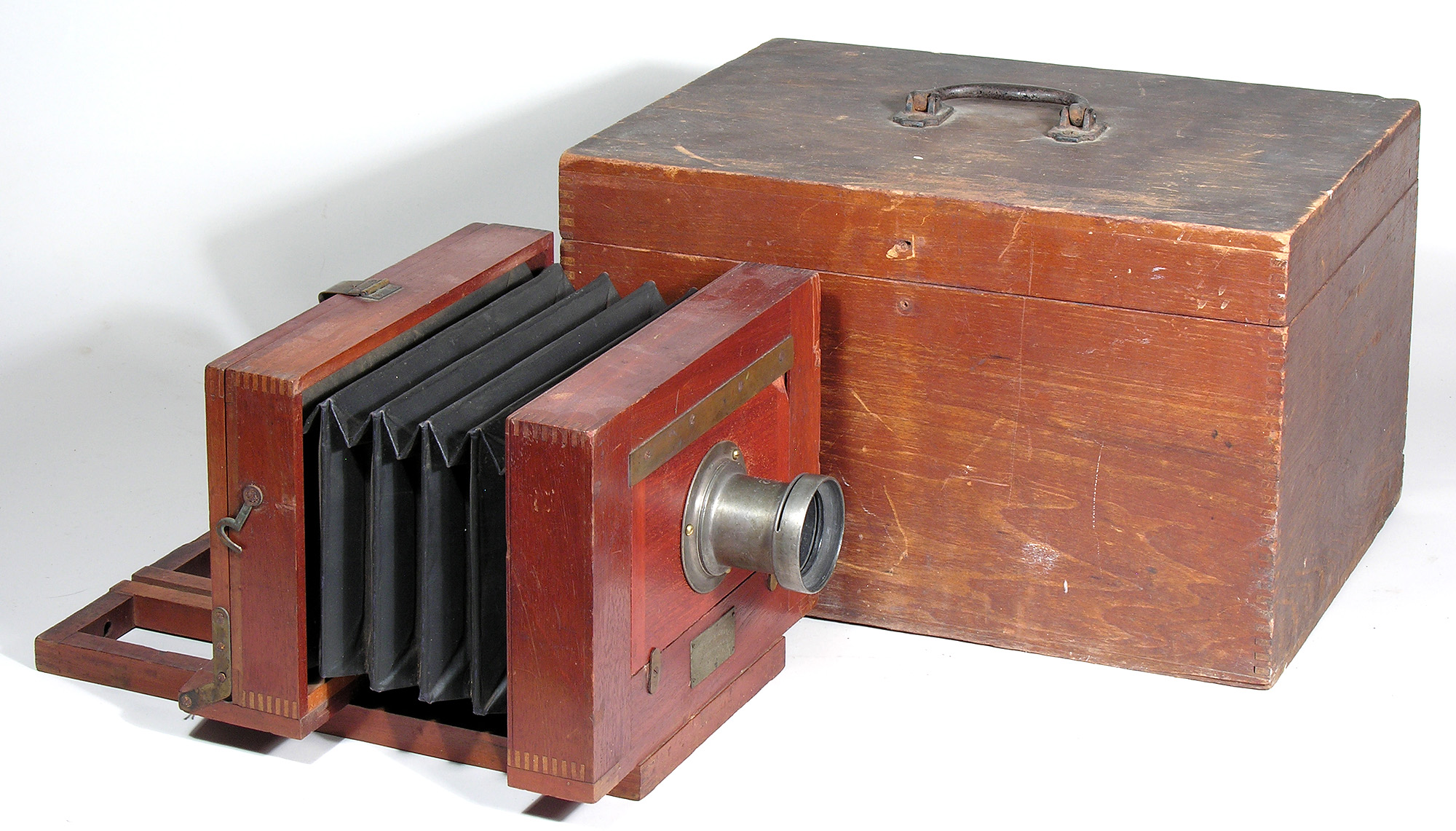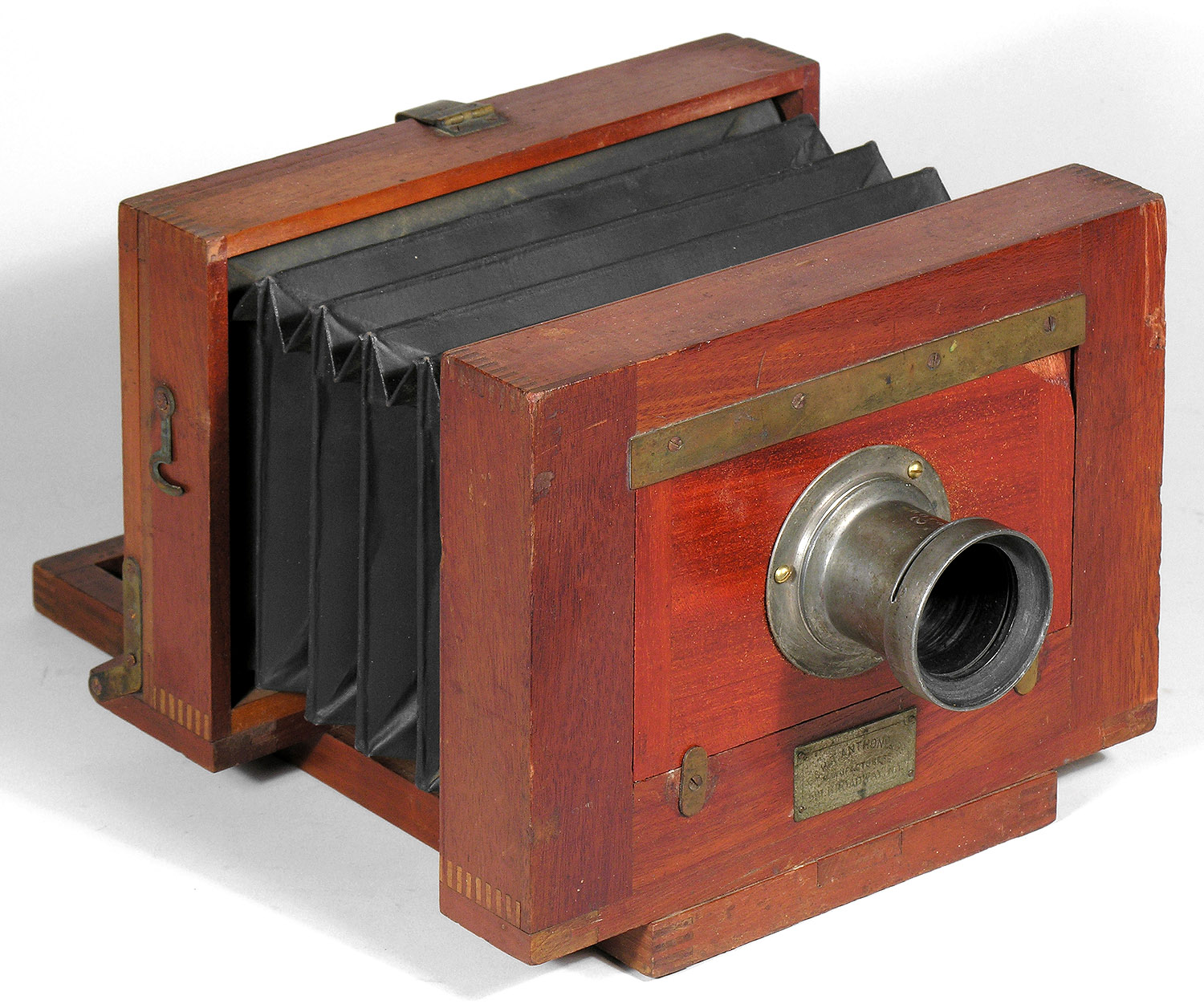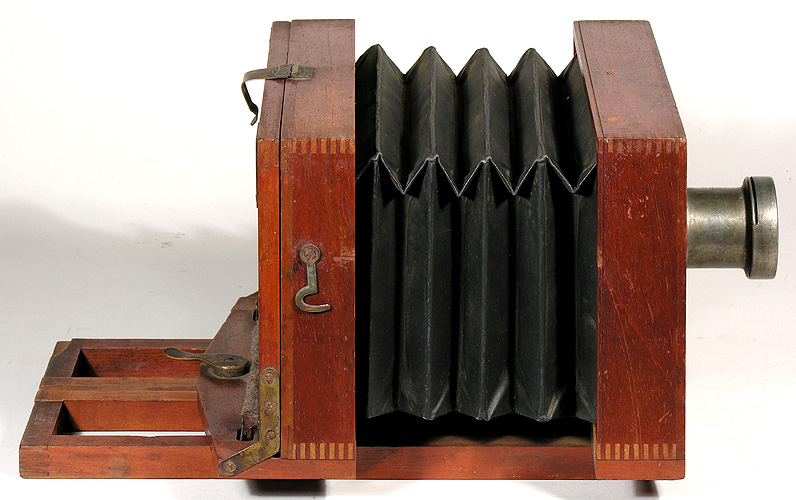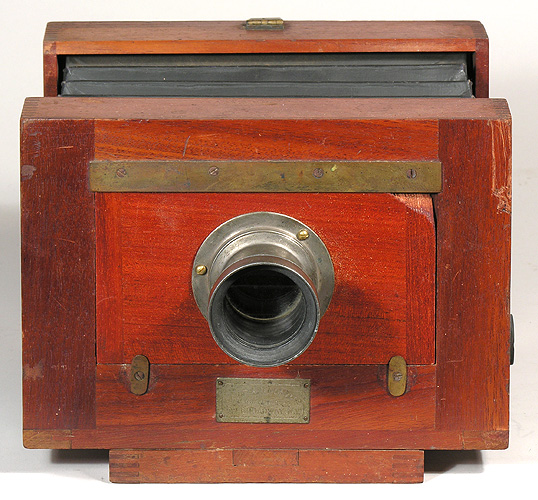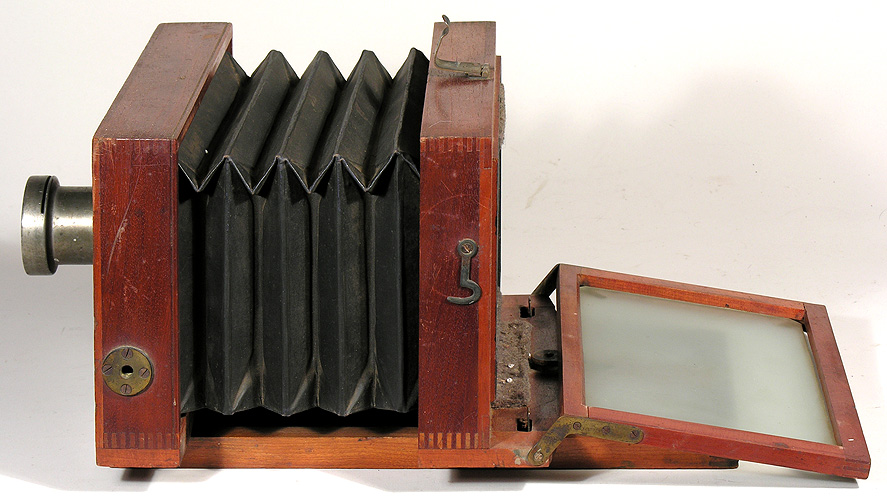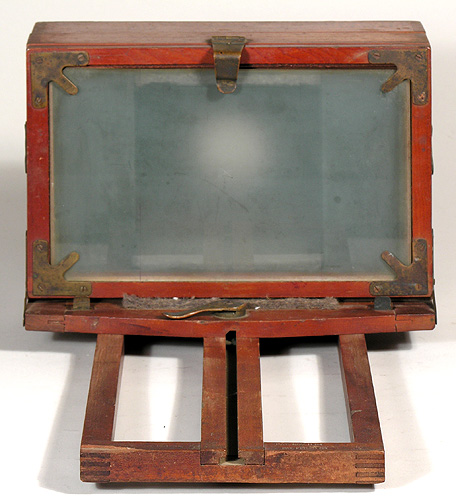 Date Introduced: 1889 ; Years Manufactured: 1889-c.1892
Construction: rear focus via push-pull; no swing; reversing by two tripod mounts; bed does not fold (apparent from the size of the camera and box above)
Materials: cherry or mahogany body; cherry base; black fabric bellows; brass hardware, varnish finish
Sizes Offered: #1=4x5; #1½=4¼x6½; #2=5x8; #3=5x8 stereo
Notes: The name Manhattan was not used prior to 1889; these same cameras were formerly known as Amateur Outfits #1, #1½, #2, and #3; in some years they were cherry. By 1891, they were mahogany, and presumably of lesser finish quality than the otherwise similar Champion cameras, which, in turn, were of lesser quality than the N.P.A. The photographed camera above has a non-folding bed, and a rather crude varnish finish. The plateholder is held at the bottom by small, brass springs, and held at the top by the hinged, brass clip. Someone may have added the two side clasps for extra hold.
References:
Descriptive Catalogue and Price List of Photographic Apparatus, E. & H. T. Anthony & Co. (New York, NY), 1889, p. 40
Illustrated Catalogue of Photographic Equipments and Materials for Amateurs, E. & H.T. Anthony & Co., New York, NY, January 1891, p. 2-3
Back to E.& H.T. Anthony