E. & H.T. Anthony
Reversible Back Camera
E.& H.T. Anthony Catalog, 1889, p. 34

5x8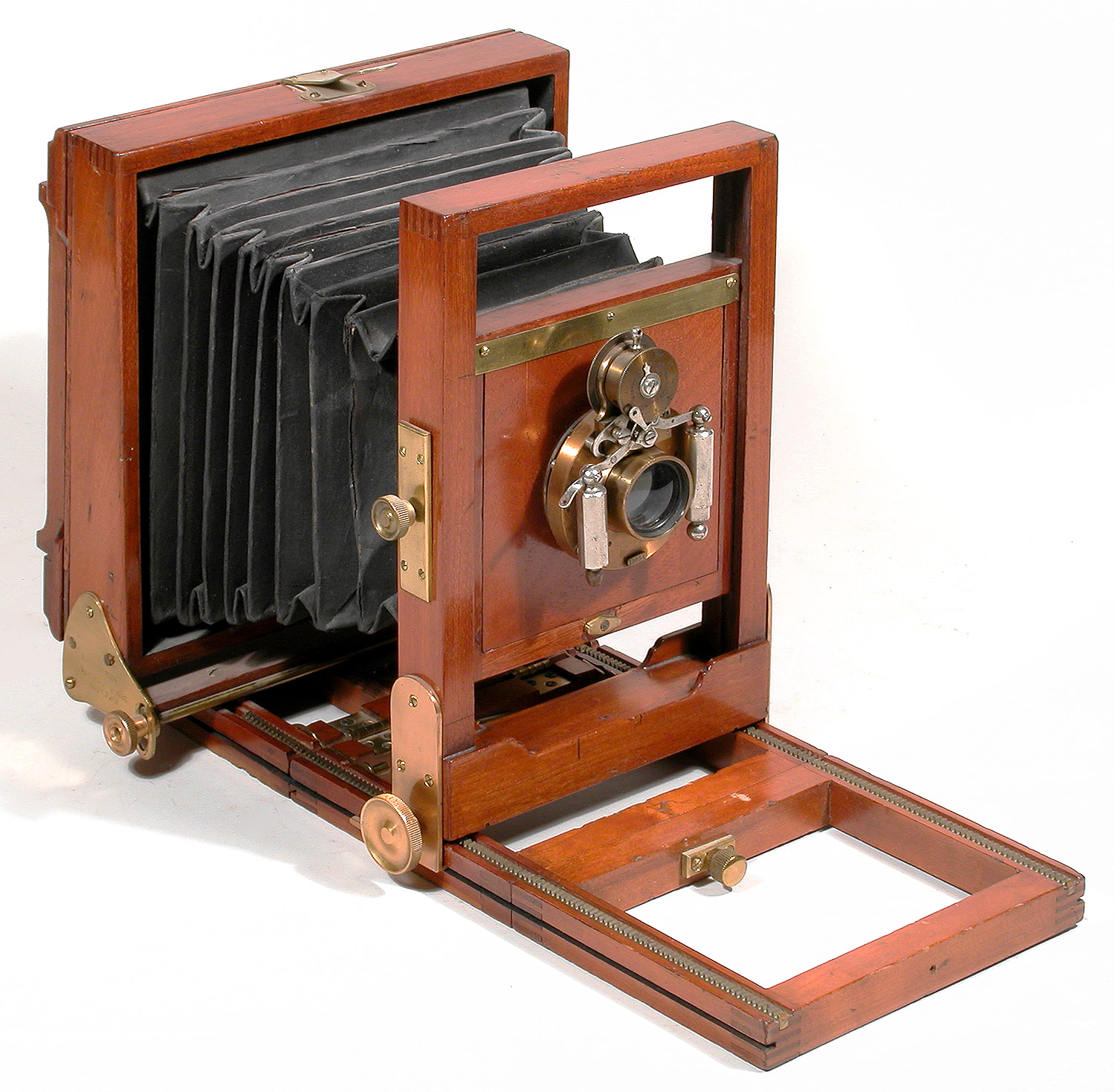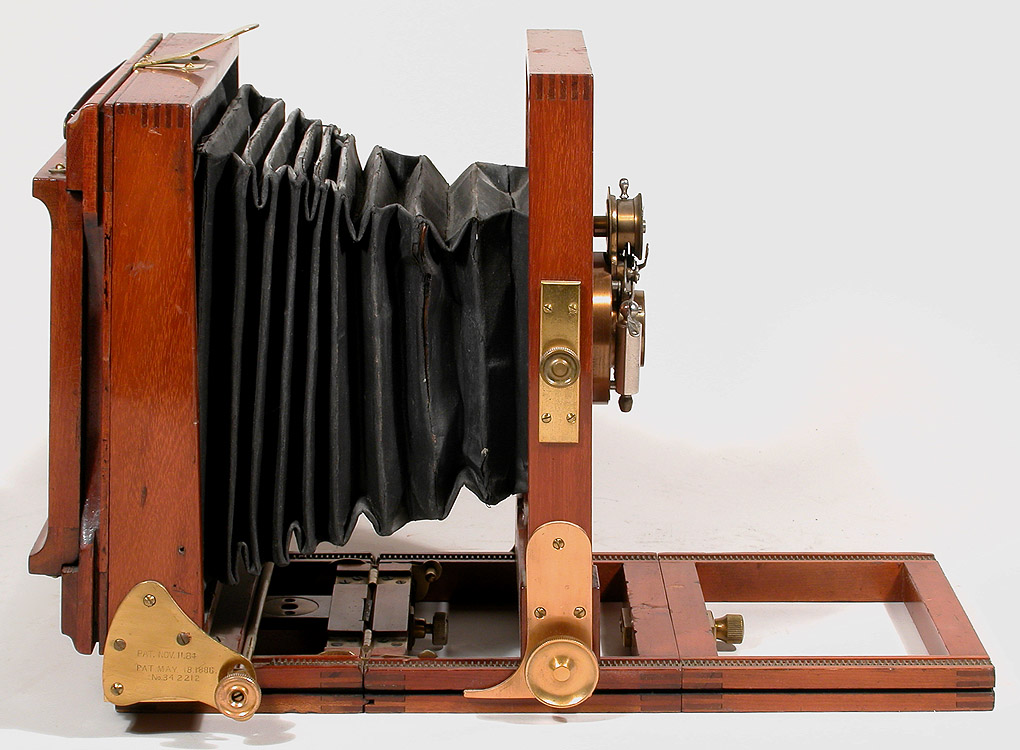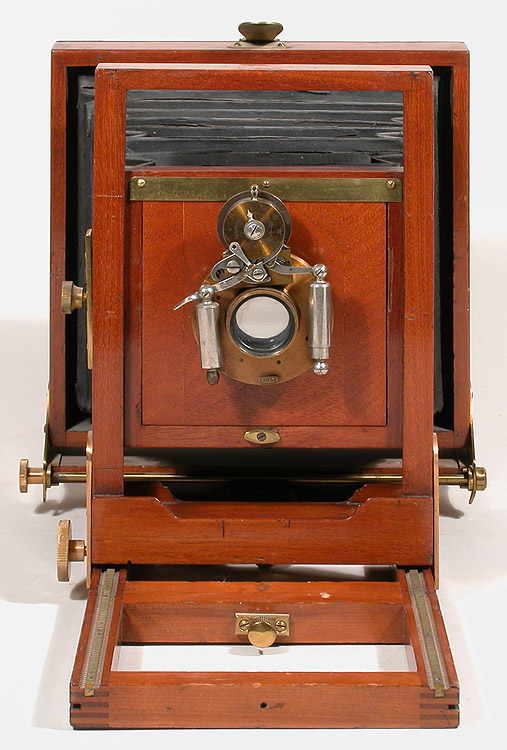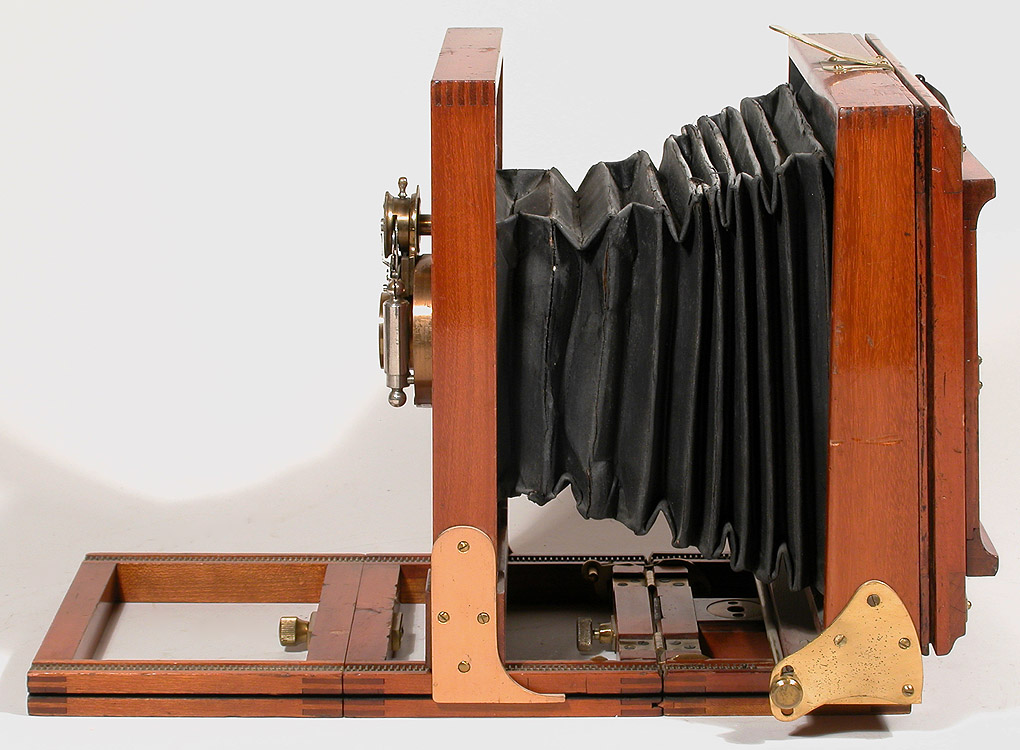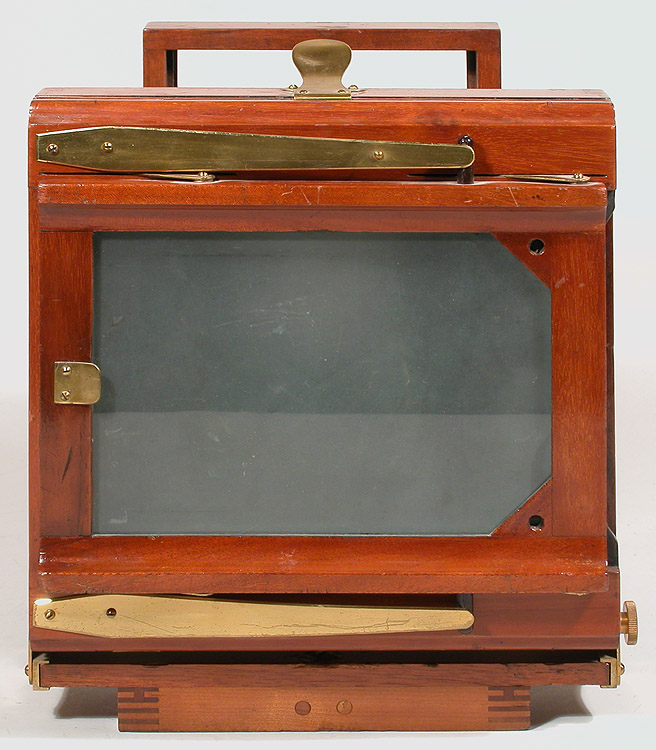 Date Introduced: - ; Years Manufactured: c.1889
Construction: front focus via rack and pinion (two gear tracks on top of base rails); single swing; reversing by removable back
Materials: mahogany body; cherry base; black fabric bellows; brass hardware
Sizes Offered: 5x7; 5x8; 6½x8½; 8x10
Notes: This camera is identical to the Blair Unknown 2 camera, distinctive features being the forward-facing clip on the top of the rear standard that releases the removable back (a common Blair feature), the two triangular wood corners of the spring back, and the rather large, rounded swing hardware. Blair products appeared in Anthony catalogs for several collaborative years, sometimes identified as Blair, other times not. The camera in the photos above, identical in every way with the Anthony's Reversible Back Camera engraving in the Anthony Catalog, is Blair Unknown 2 and is marked "Blair Camera Co., Boston, Mass".
References:
Not in The International Annual of Anthony's Photographic Bulletin, Vol. I, July 1888, page 53 (summary of Anthony current products).
Amateur Photographic Equipments & Materials, E.& H.T. Anthony & Co. (New York, NY), 1889, p. 34
The International Annual of Anthony's Photographic Bulletin, Vol. II, 1889, W. J. Harrison and A. H. Elliot, eds., E. & H. T. Anthony & Co. (New York, NY), ads p. 53

Back to E.& H.T. Anthony