E. & H.T. Anthony & Co.

Success Compact View, Variation 2
Thos. H. McCollin, catalog, Jan 1, 1876, p. 30-32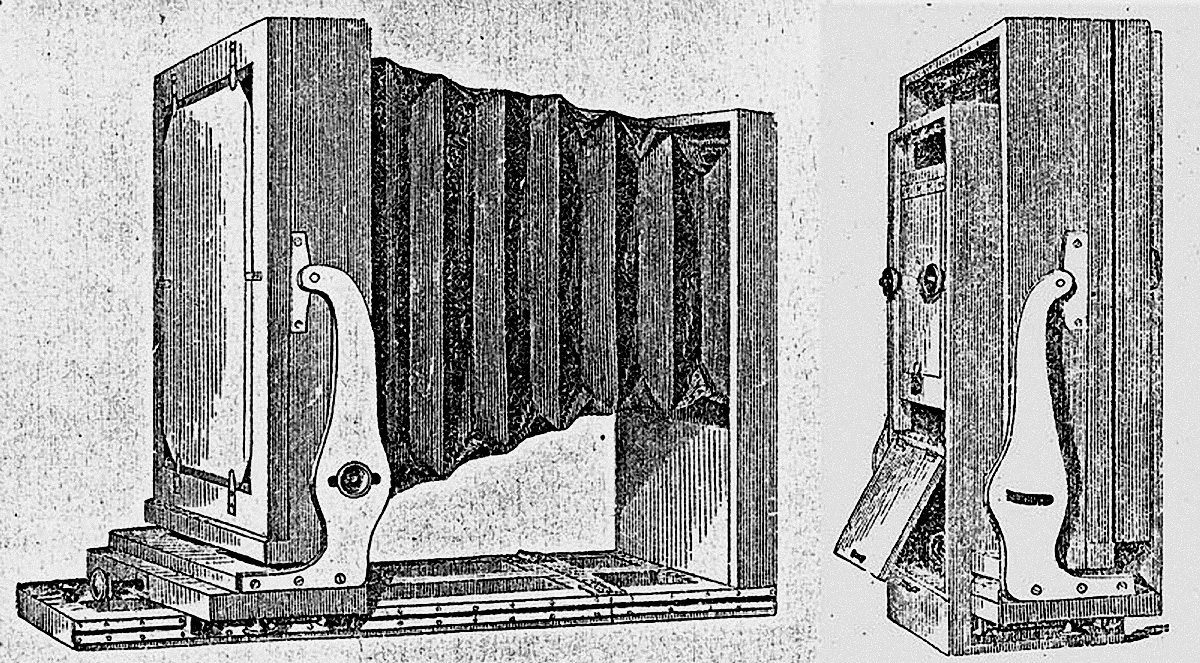 8x10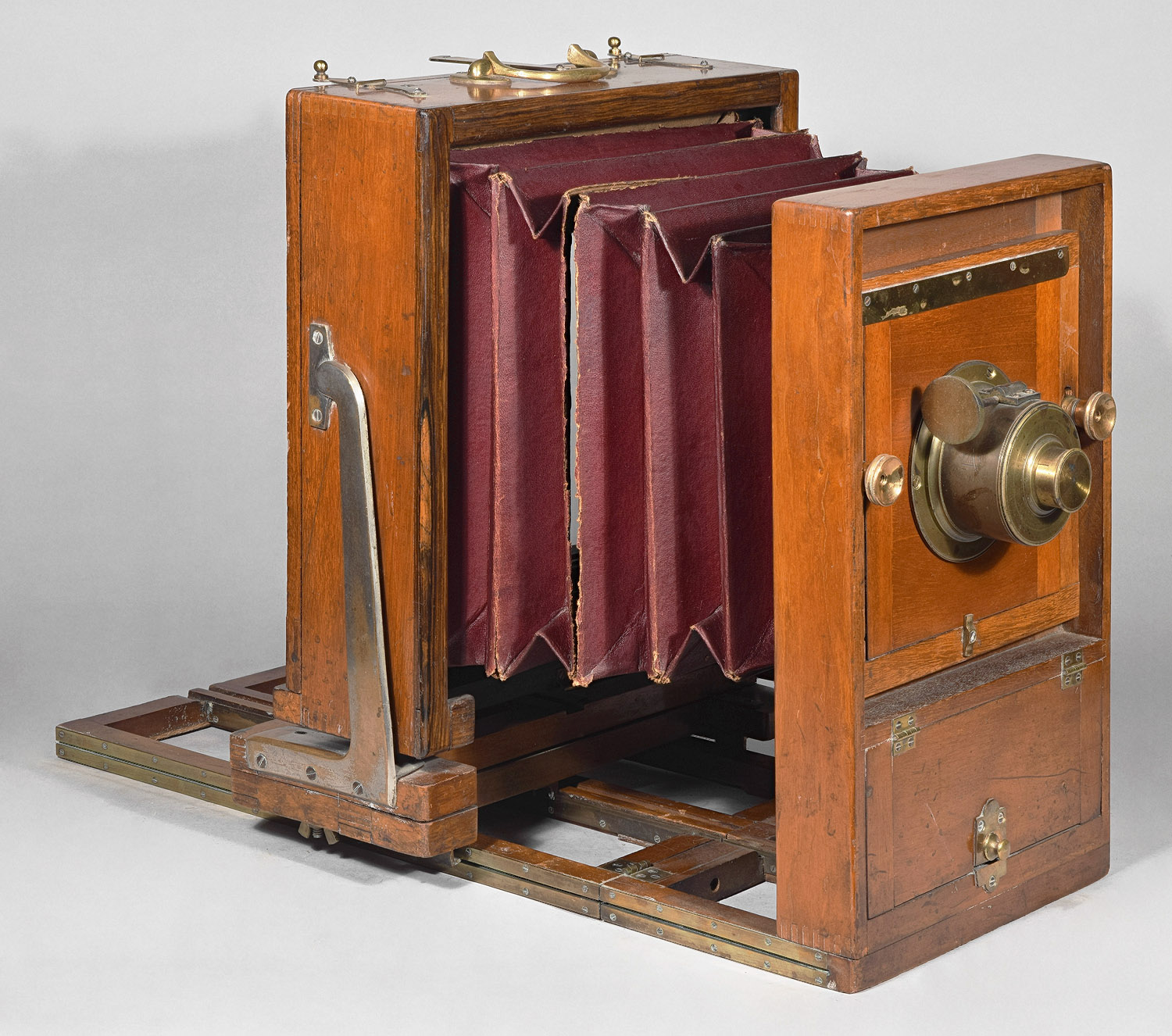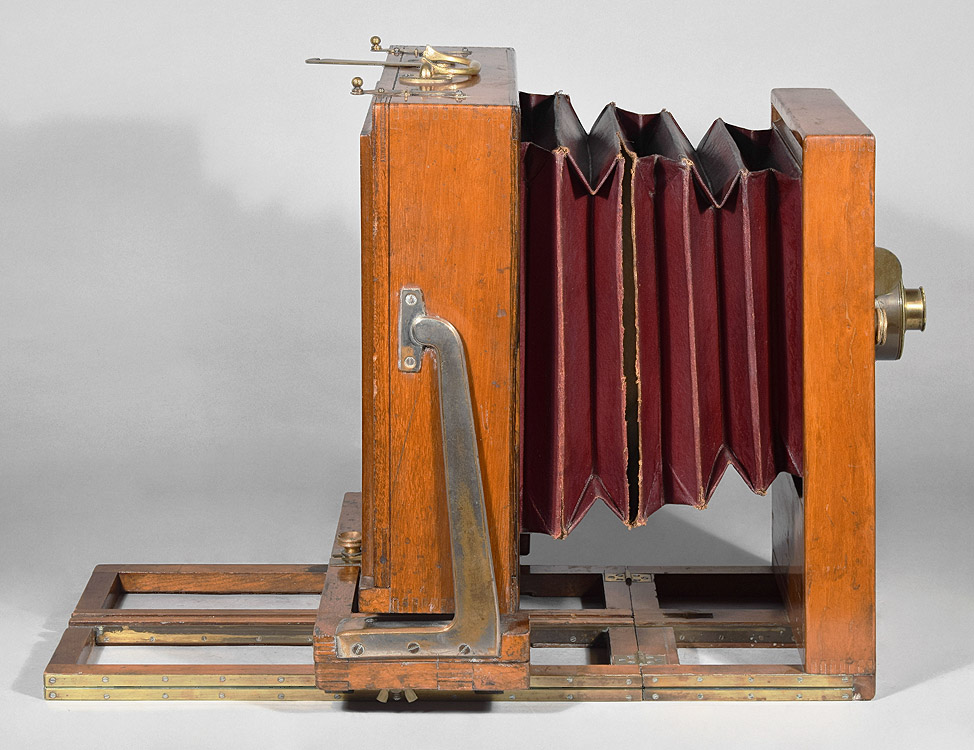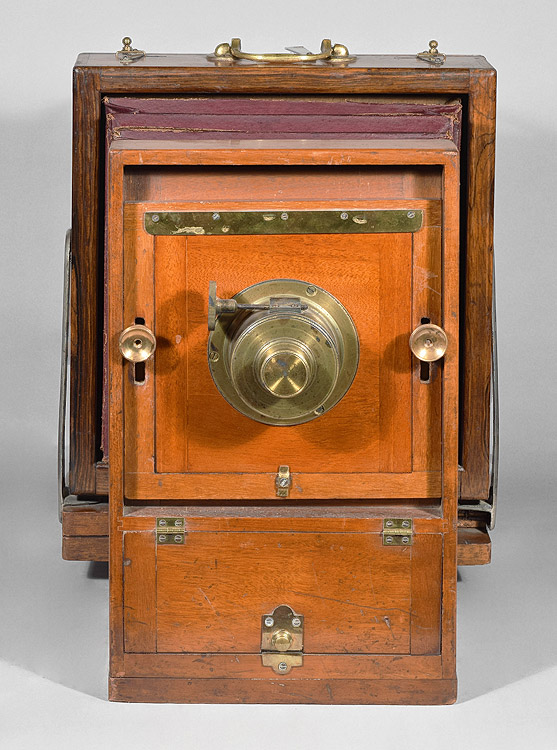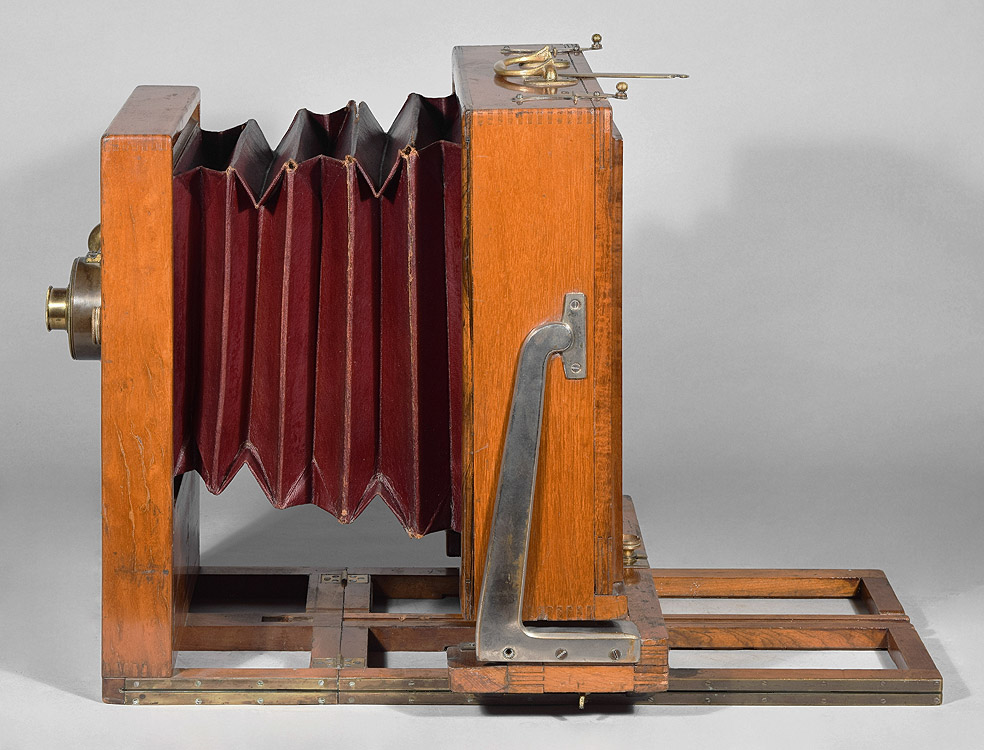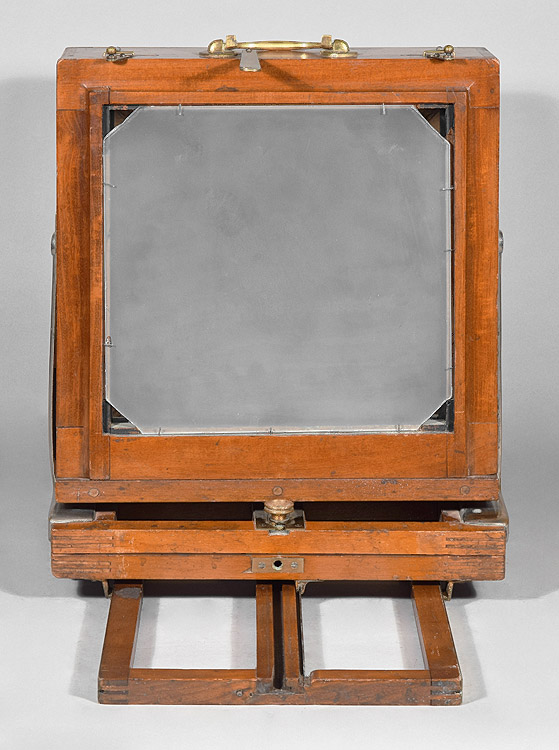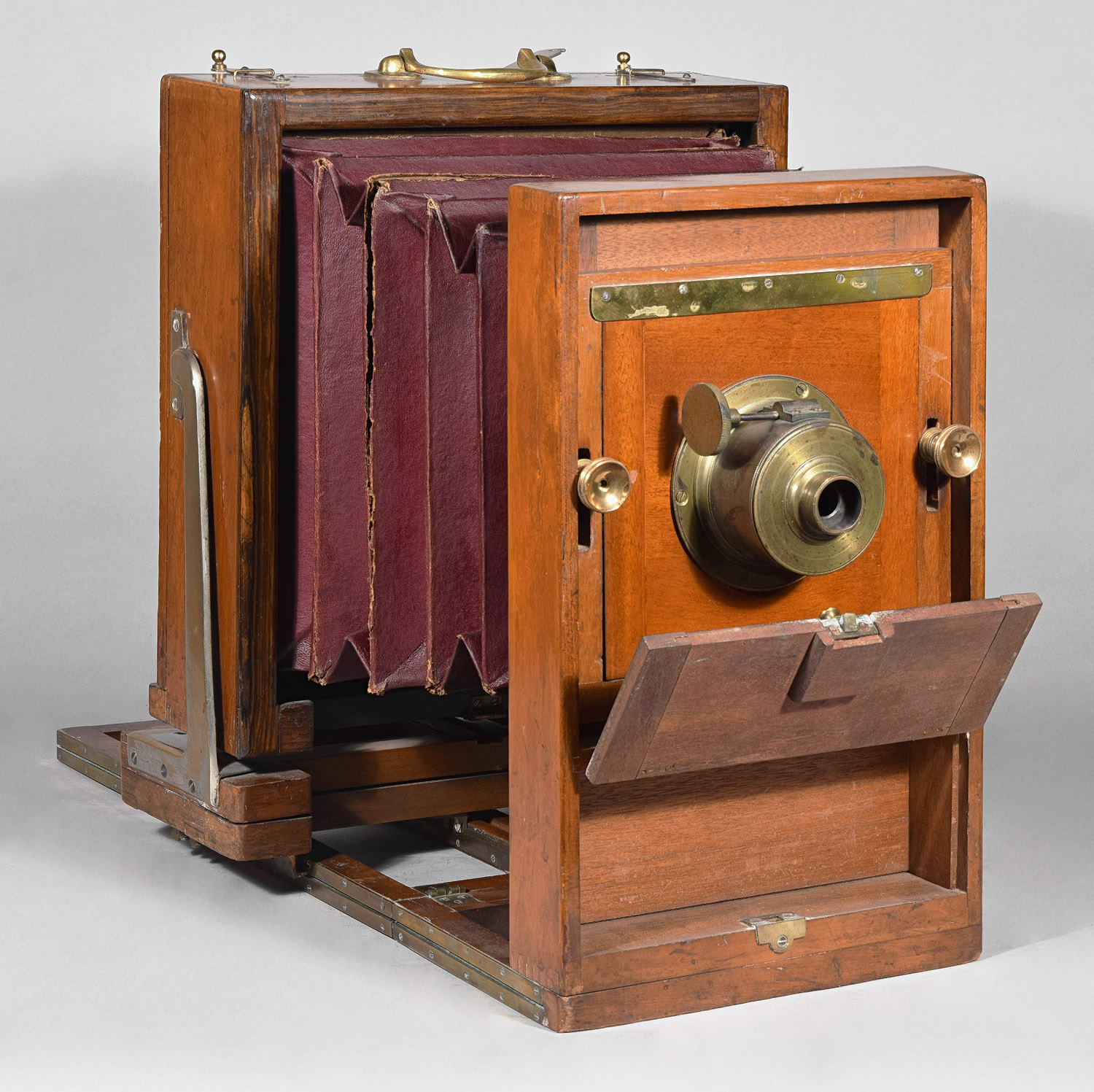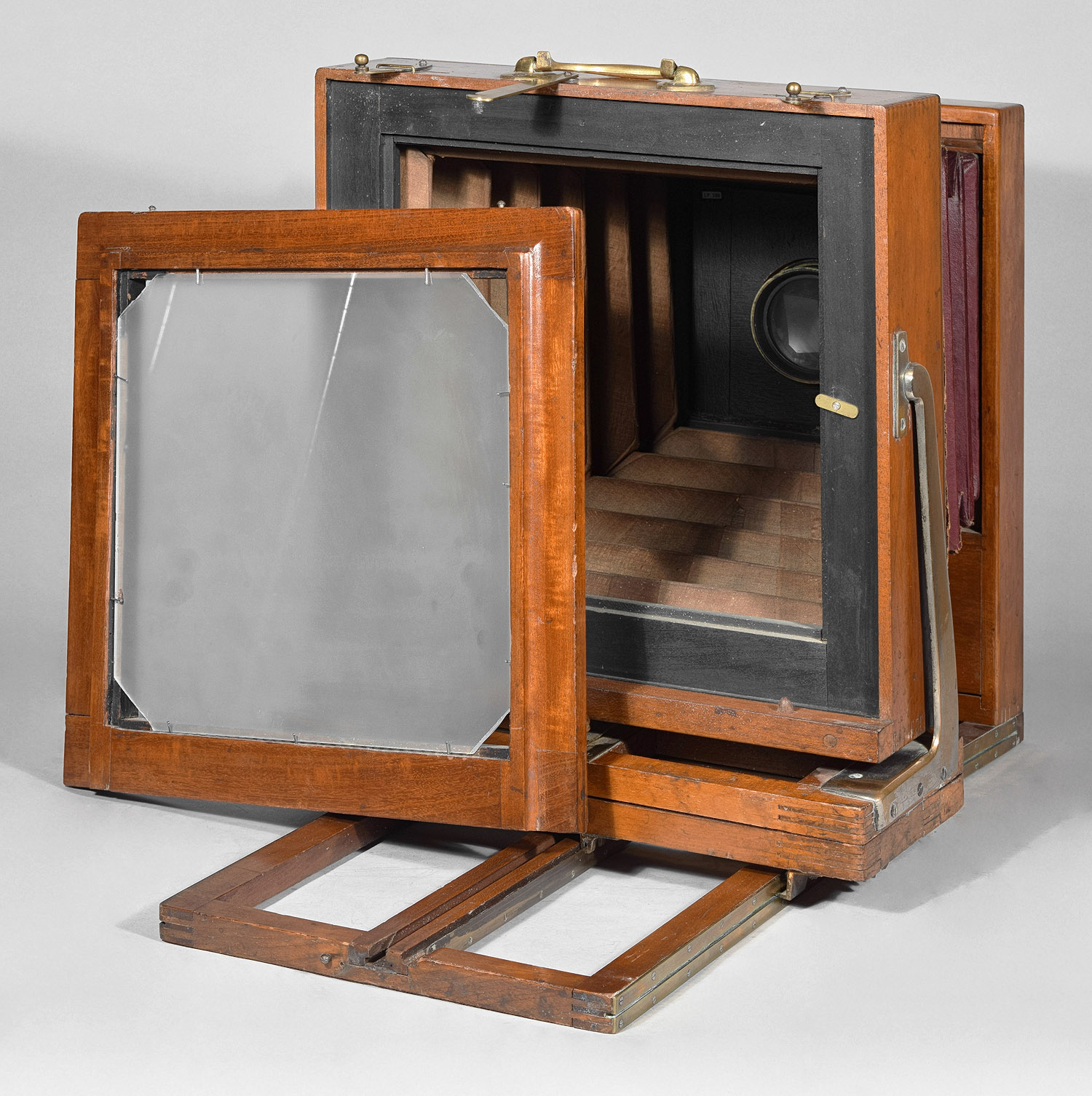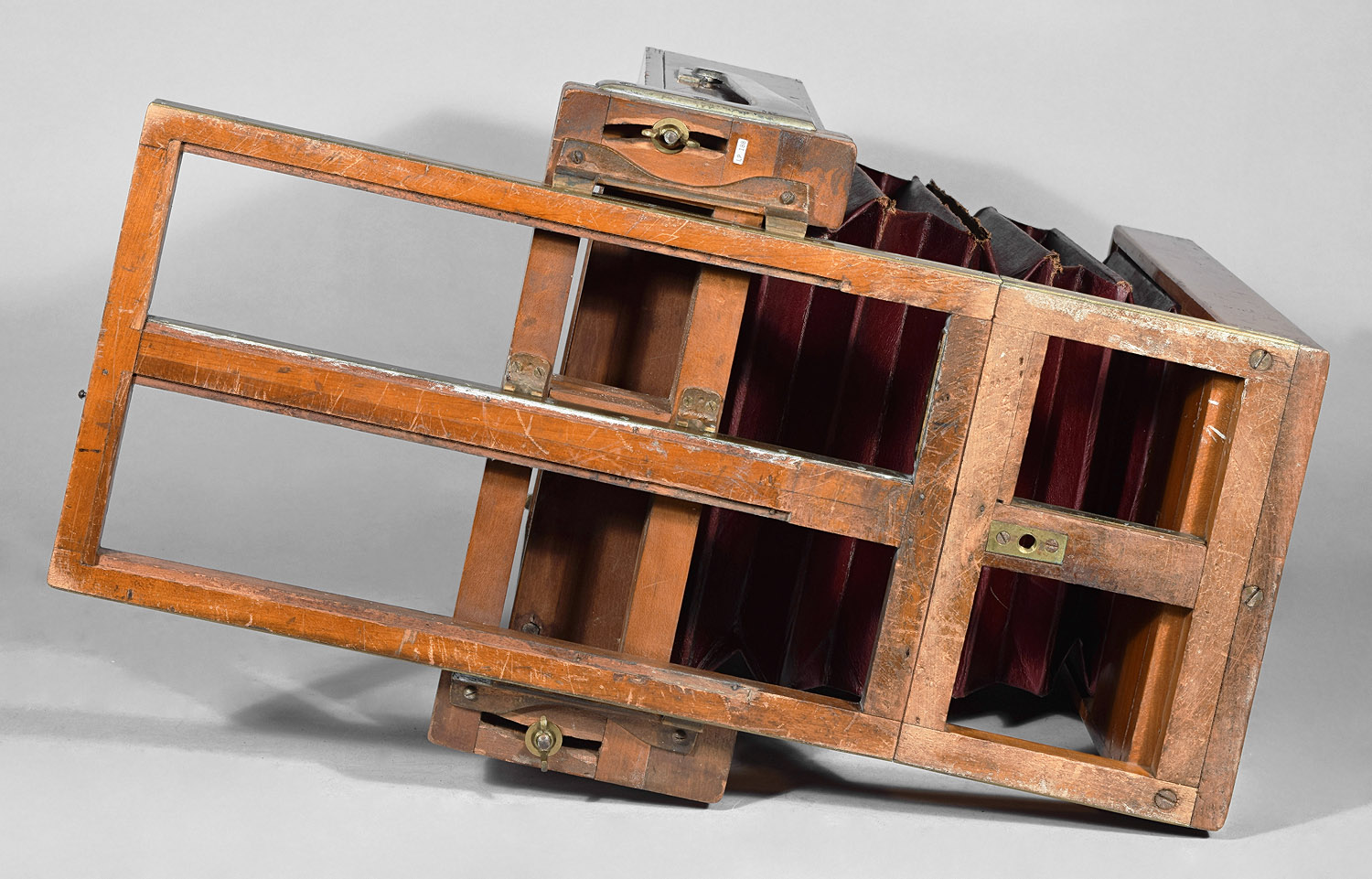 Anthony E.A. View Lens Variation 1 (single achromat), c.1870's - c.1885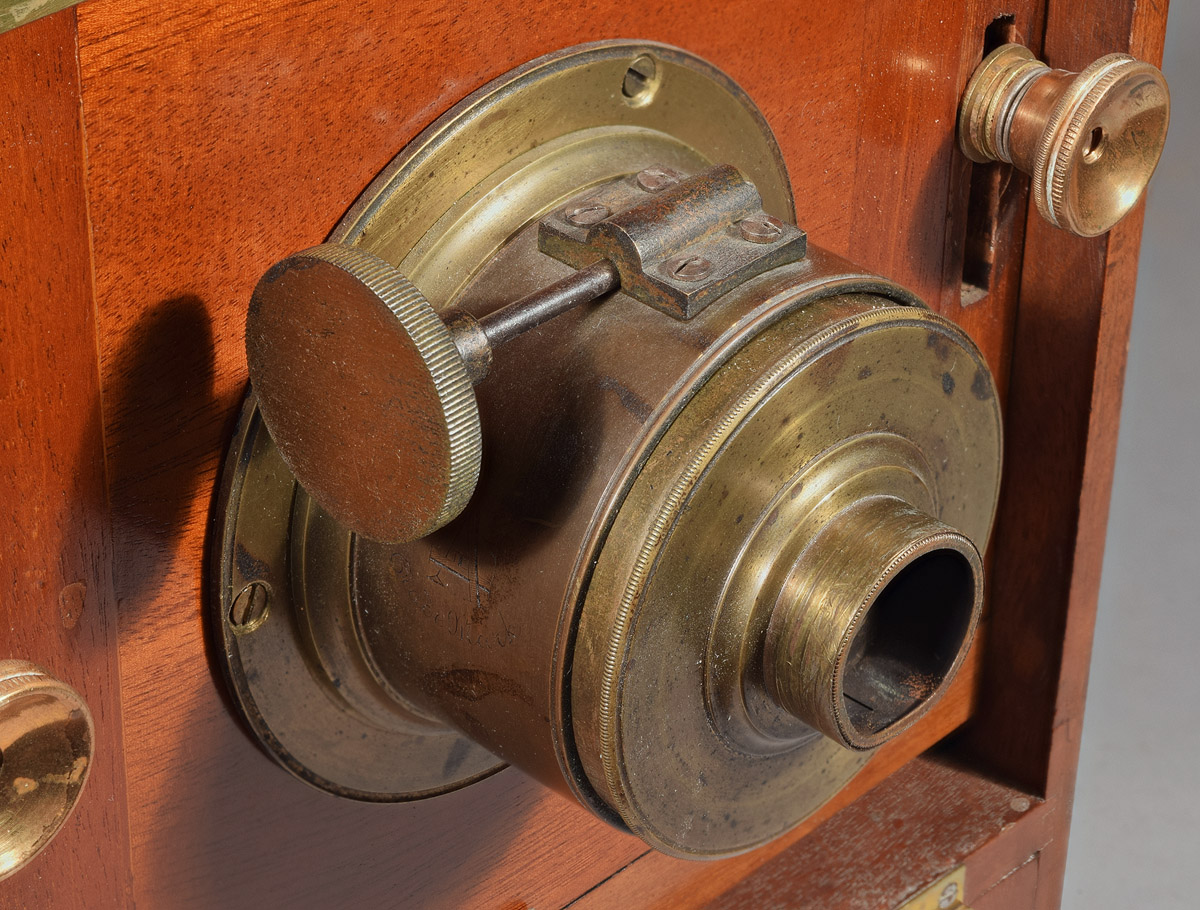 Date Introduced: - ; Years Manufactured: c.1873-1882
Construction: rear focus via push-pull with fine-focusing screw; single swing
Materials: mahogany body, cherry base, red leather bellows, brass and nickeled brass hardware
Sizes Offered: P=4¼x6½; Q=6½x8½; R=8x10; S=10x12; T=11x14; U=14x17; V=17x20
Notes: The photographed camera should have a fine focus screw (although it is missing), brass guides on bed sides; X=short focus, non-folding bed; Y=long focus folding bed (see View Camera Boxes P-W). This model was primarily a wet-plate camera, and was discontinued in favor of lighter weight cameras a short time after dry plates became common. The camera was advertised as weighing "only 22 pounds". The hinged-lid compartment under the lens would have held small items, such as lens caps or Waterhouse stops, and is similar to the one on a Semmendinger Excelsior design of the same period. The front standard still retains the twin thumbscrews present on the Kinear-type Success. The handle on top of the 8x10 is a period alteration for convenience - that the top of the camera has not broken due to the handle being there is a testament to very solid wood of the period. The nickeled swing hardware took a number of profiles over the years, slender (like these) or thicker, with curved edges (like the engraving).
References:
Anthony's Photographic Bulletin Vol. 4, E. & H. T. Anthony & Co. (New York, NY), April 1873, p. 127
Illustrated Catalogue Issued Annually by Thos. H. McCollin,, Thos. H. McCollin (Philadelphia, PA), Jan 1, 1876, p. 30-32
Photographic Apparatus, E. & H.T. Anthony & Co. (New York, NY), 1877, p. 15-16
Illustrated Catalogue of General Photographic Supplies, Thos. H. McCollin (Philadelphia, PA), 1882, pp. 21-22
Back to American Optical Co. / Scovill Mfg. Co. (alphabetical)