E. & H.T. Anthony & Co.

Success Compact View, Variation 3
6½x8½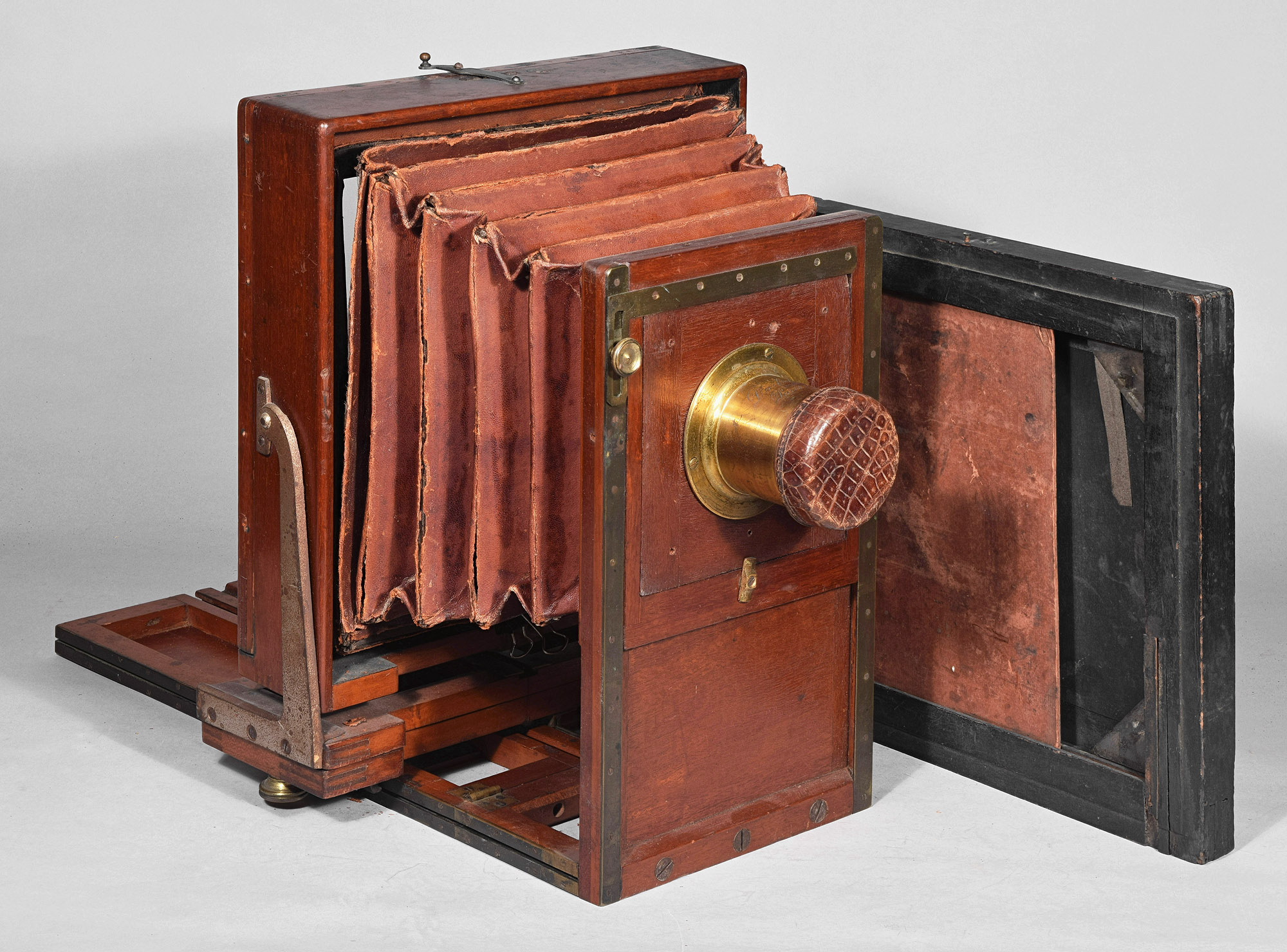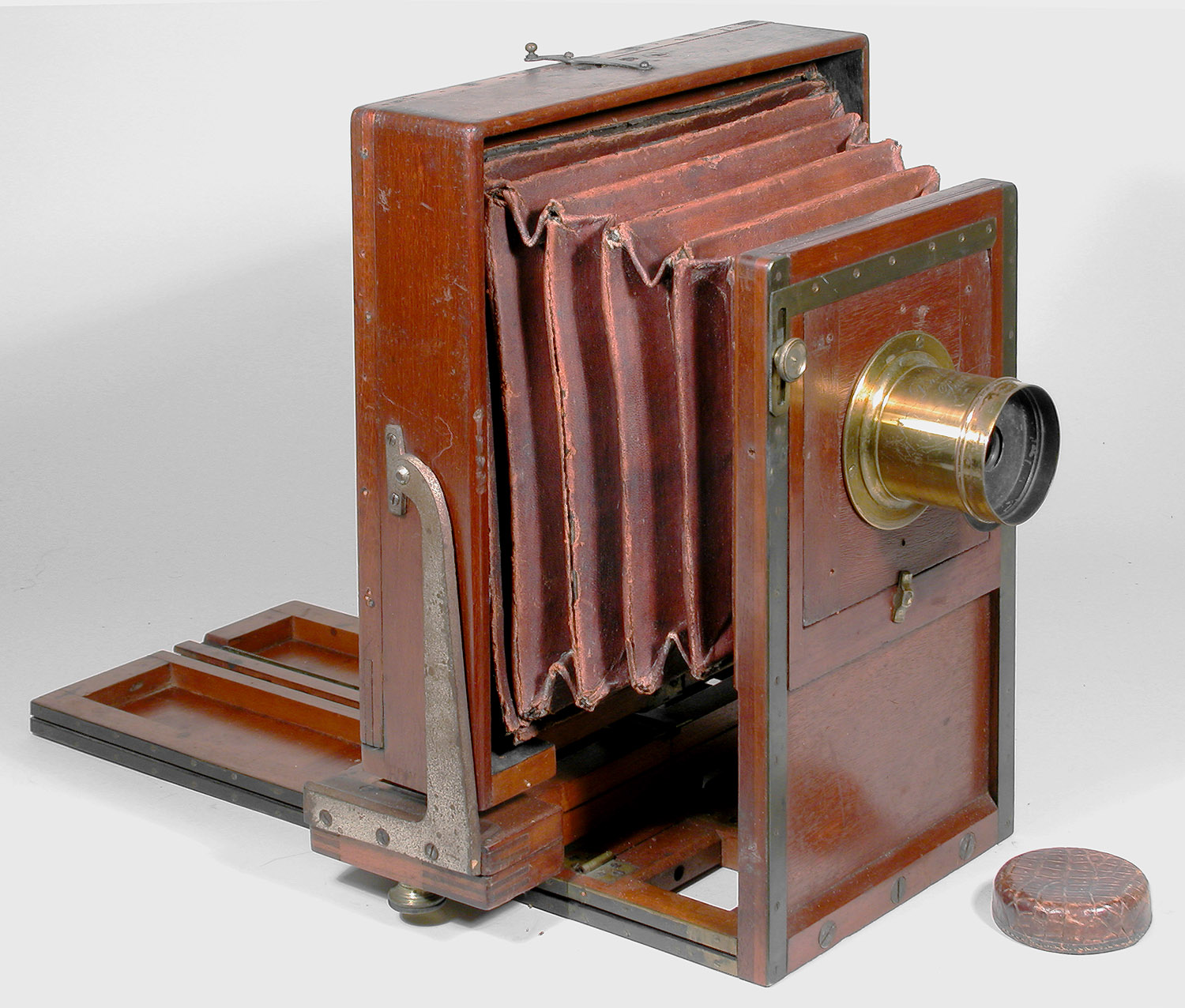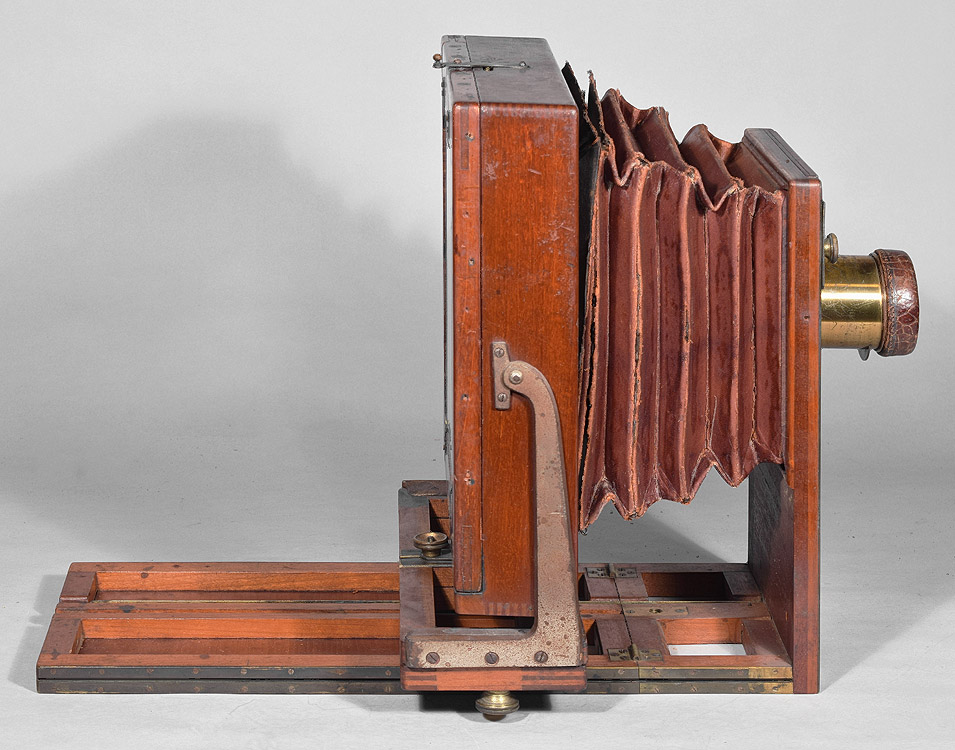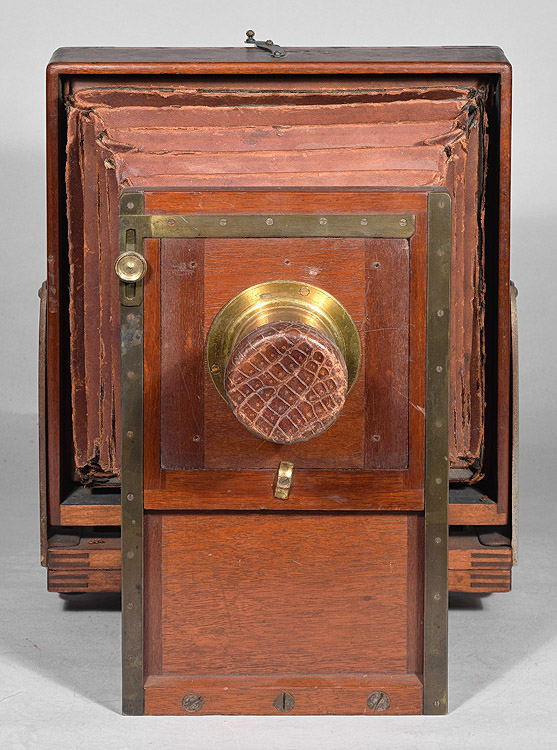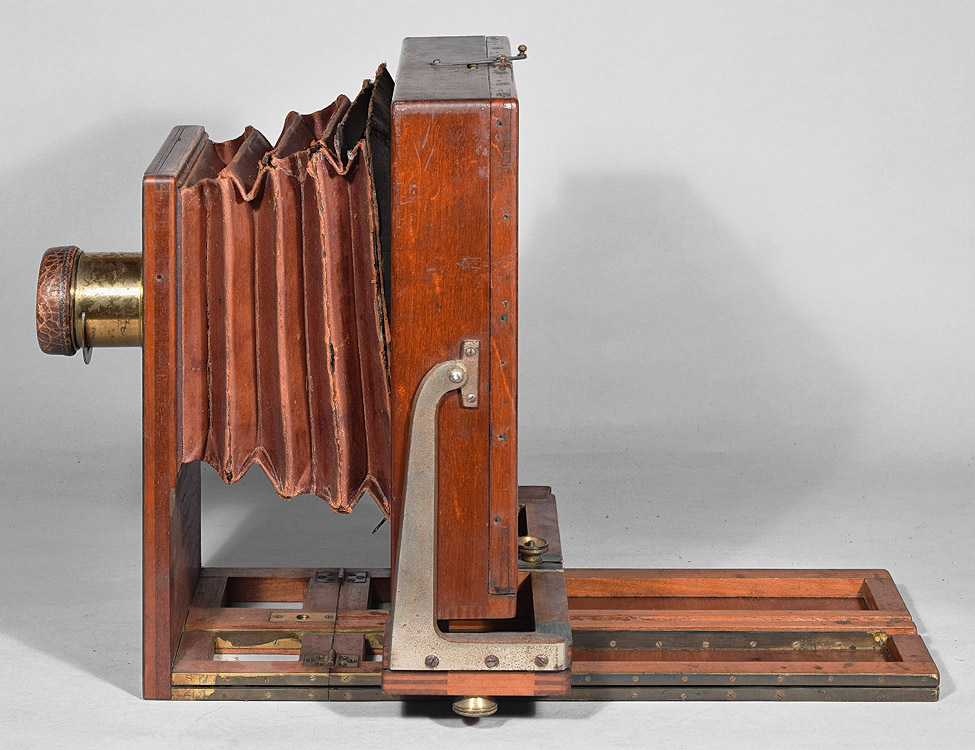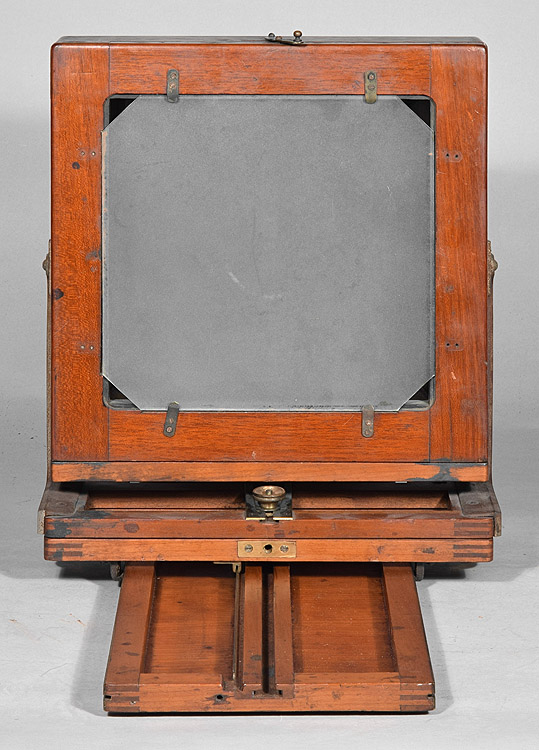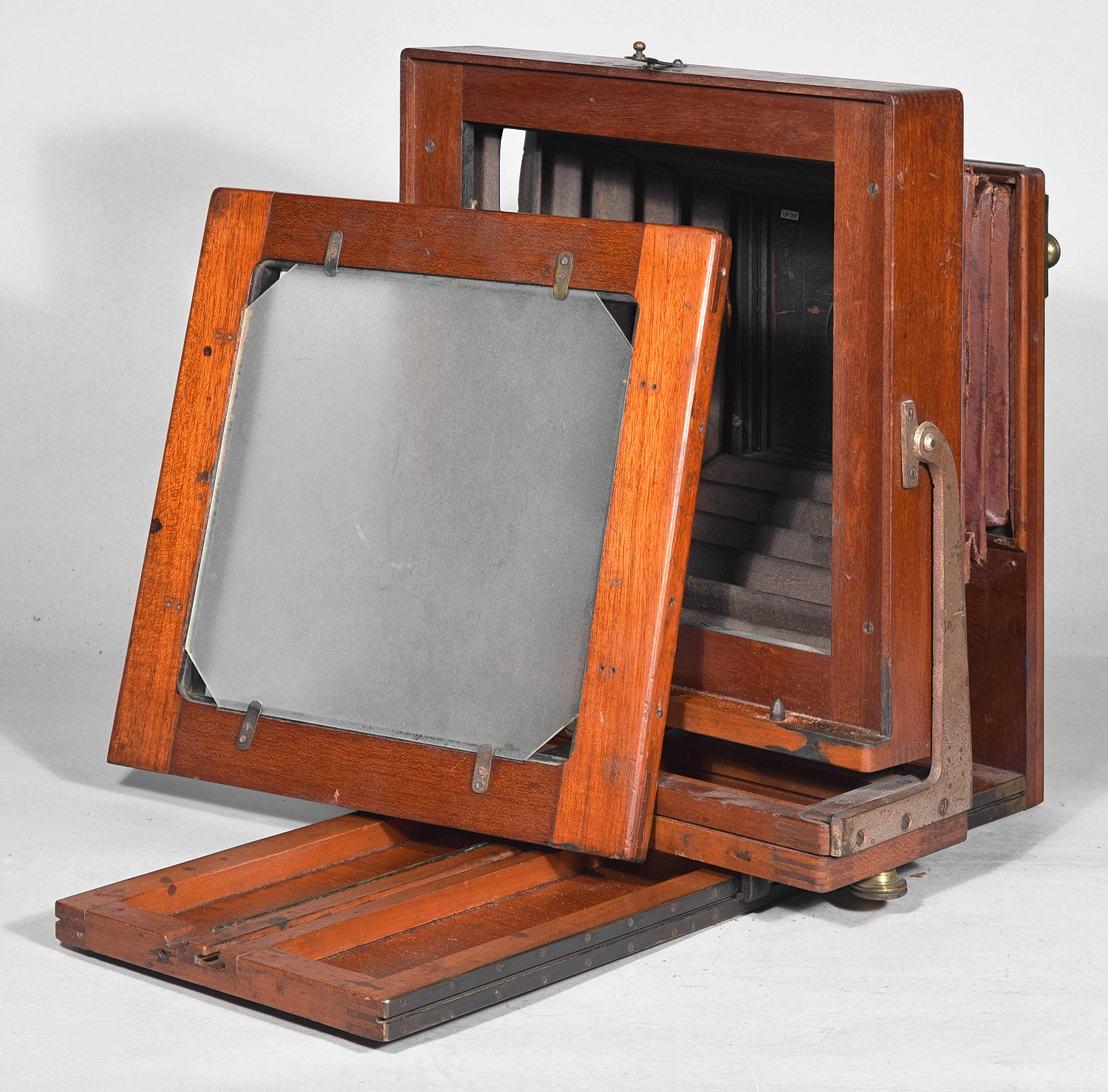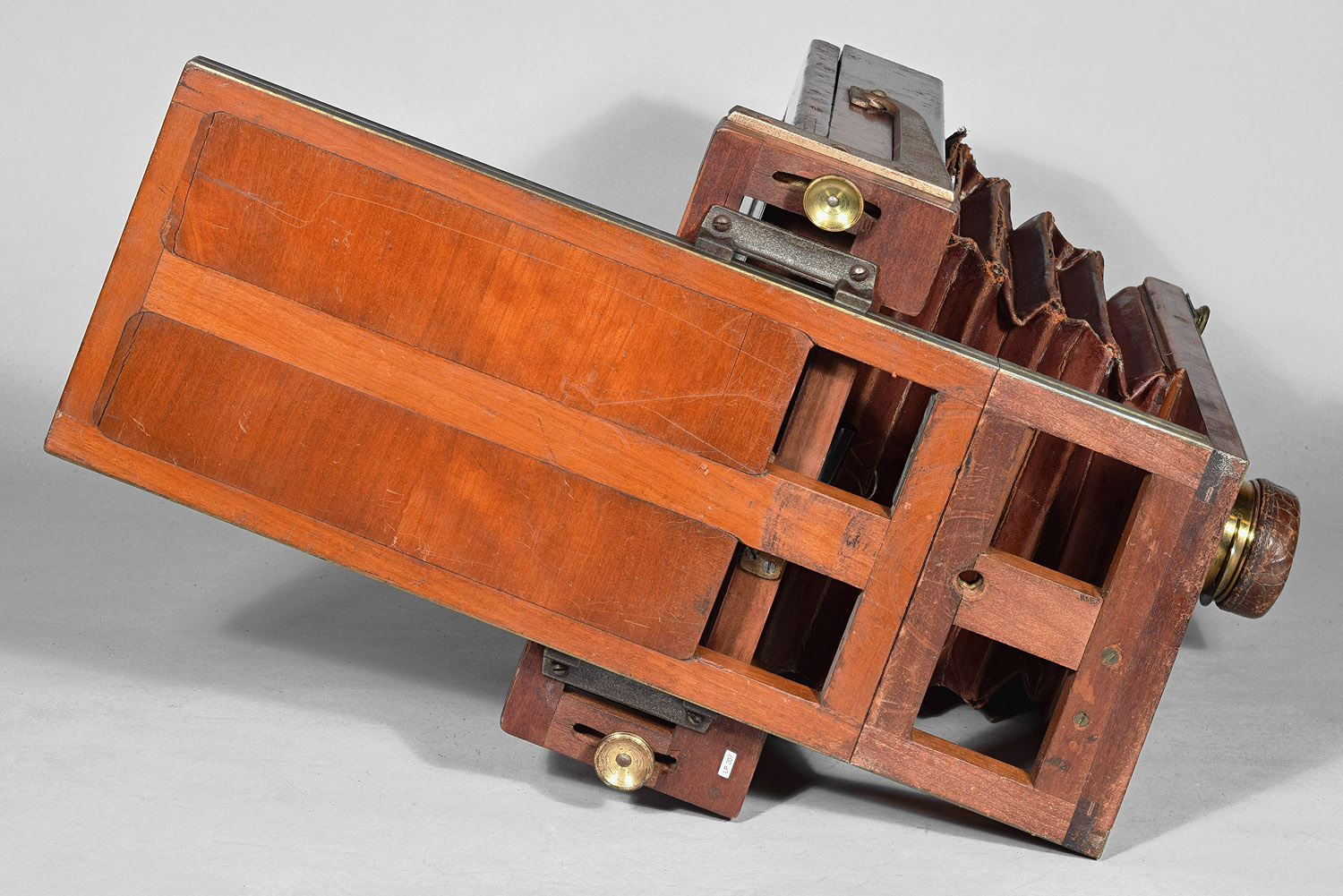 American Optical Co. (Scovill Mfg. Co.) Wet Plate Holder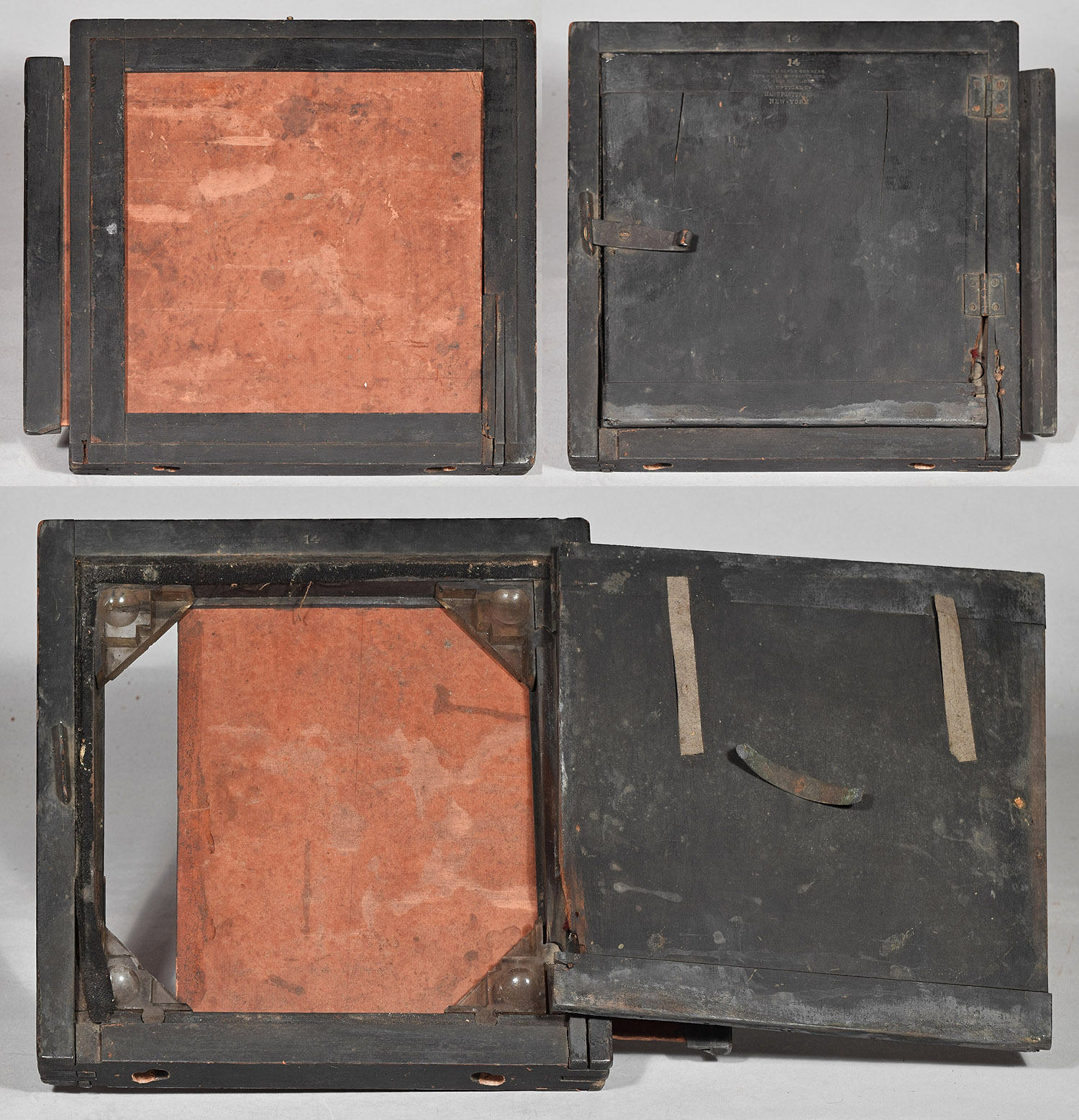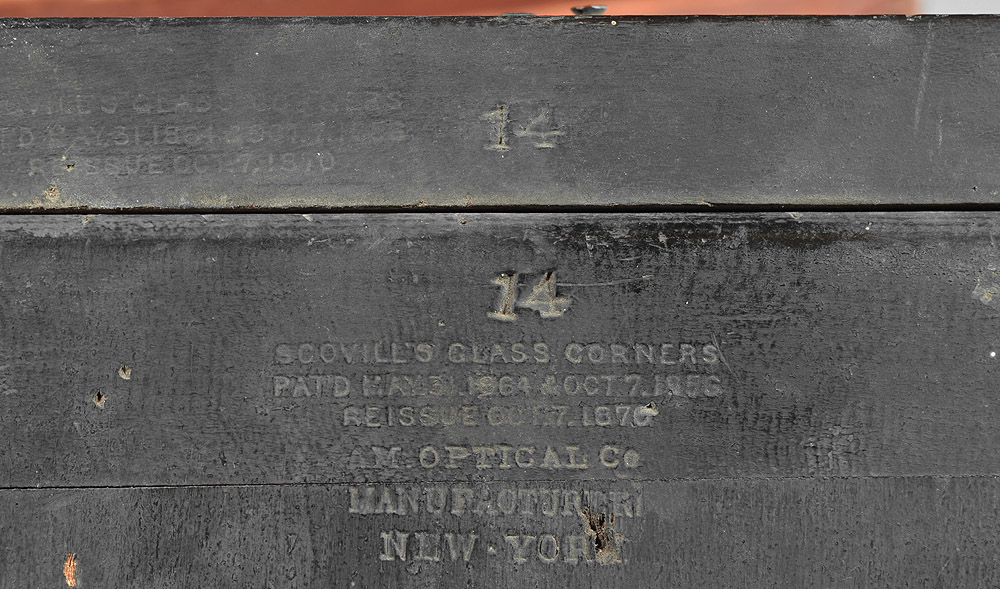 Close-up of the Darlot Single Achromat Lens Variation 2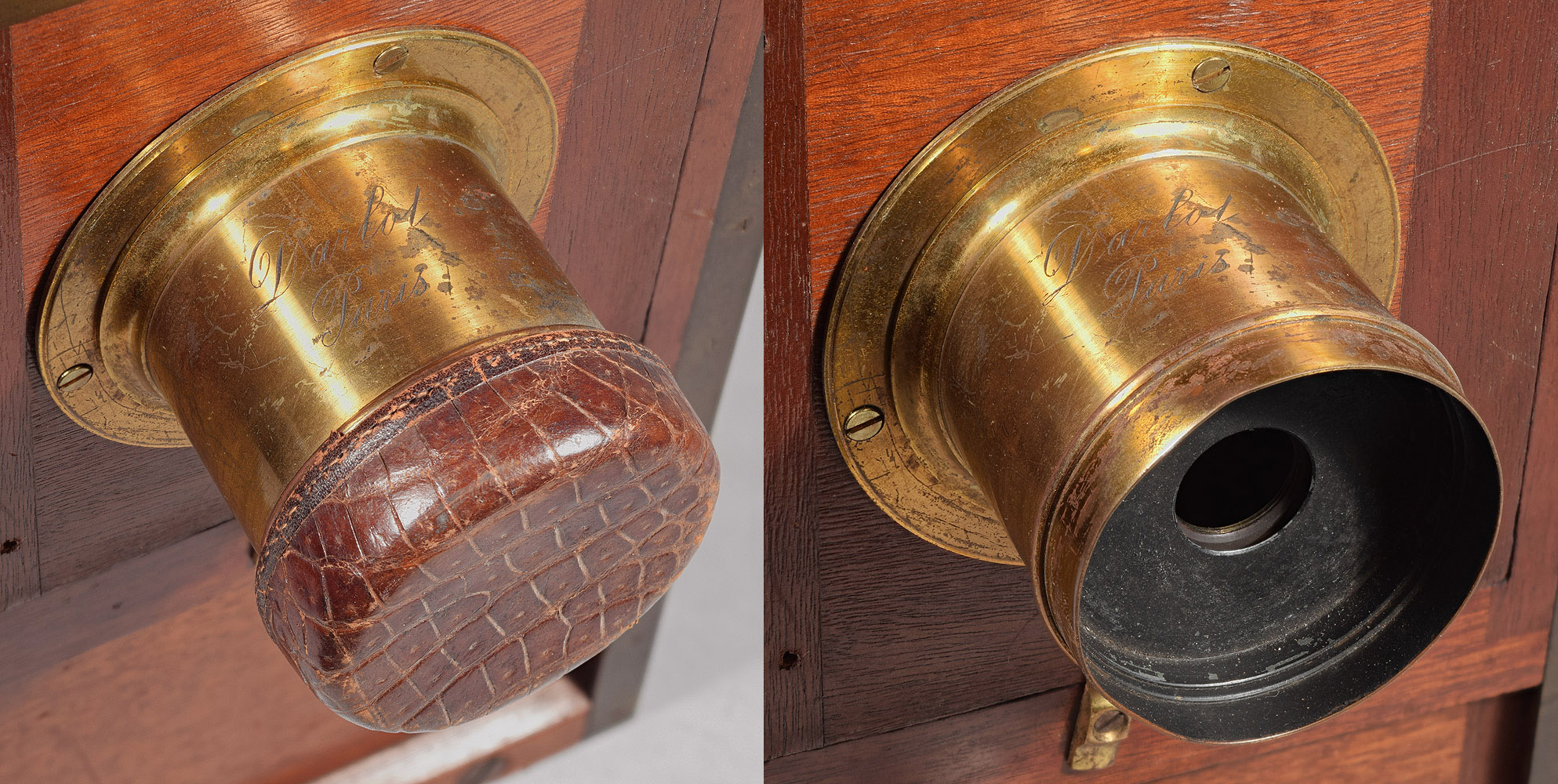 Date Introduced: - ; Years Manufactured: c.1880
Construction: rear focus via push-pull with fine focusing screw; single swing
Materials: mahogany body, cherry base, red leather bellows, brass and nickeled brass hardware
Sizes Offered: P=4¼x6½; Q=6½x8½; R=8x10; S=10x12; T=11x14; U=14x17; V=17x20
Notes: The example above has a fine focus screw (although it is missing), brass guides on bed sides. The nickeled swing hardware took a number of profiles over the years, slender (like these) or thicker, with curved edges. This camera is without the little front compartment of the Success Compact View, Variation 2.
References:

Back to American Optical Co. / Scovill Mfg. Co. (alphabetical)