Blair Camera Co.

English Compact Camera, Reversible Back
Blair-Foss catalog, 1890, pp. 7-8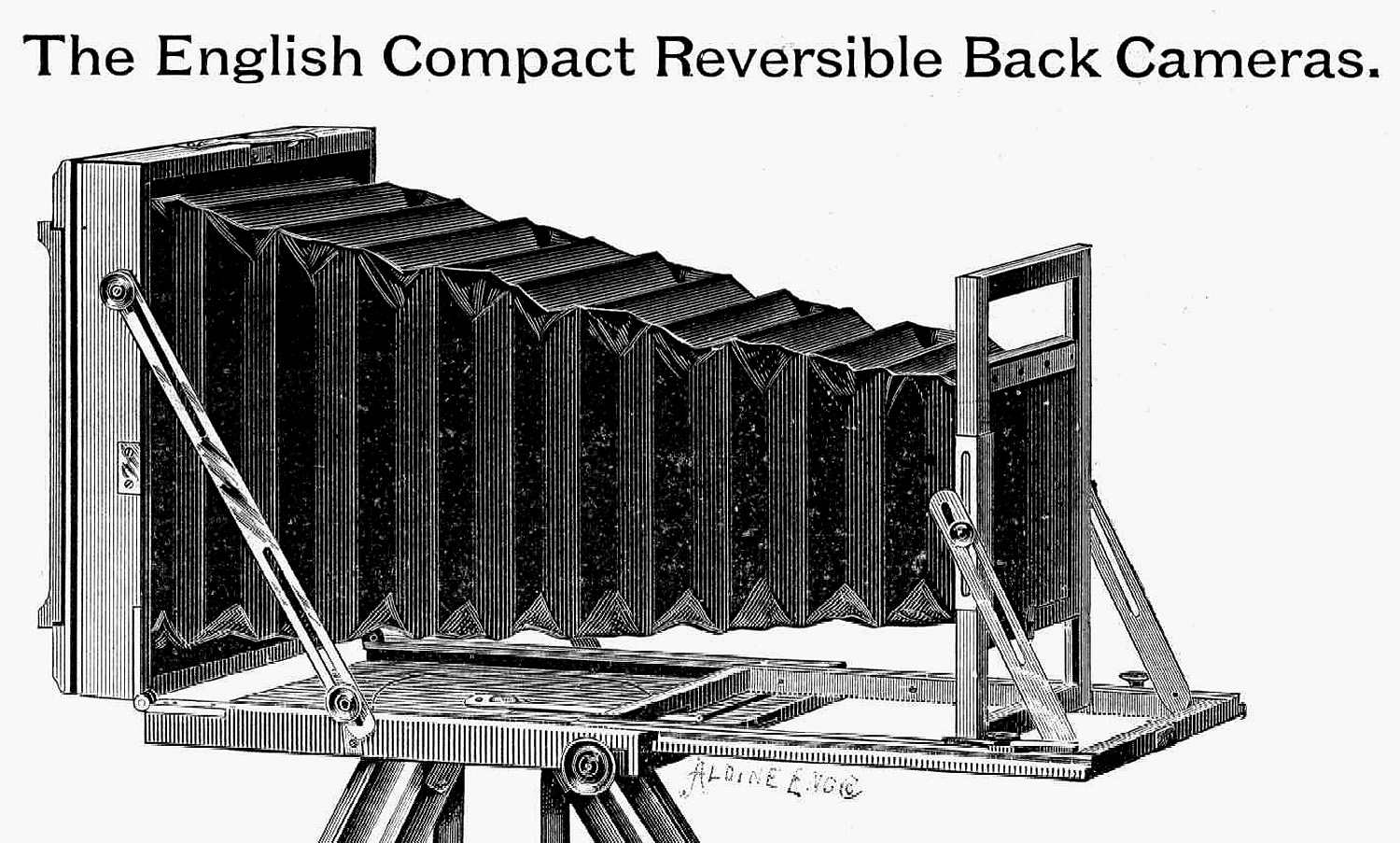 8x10 Camera with its 8x10 to 10x12 Extension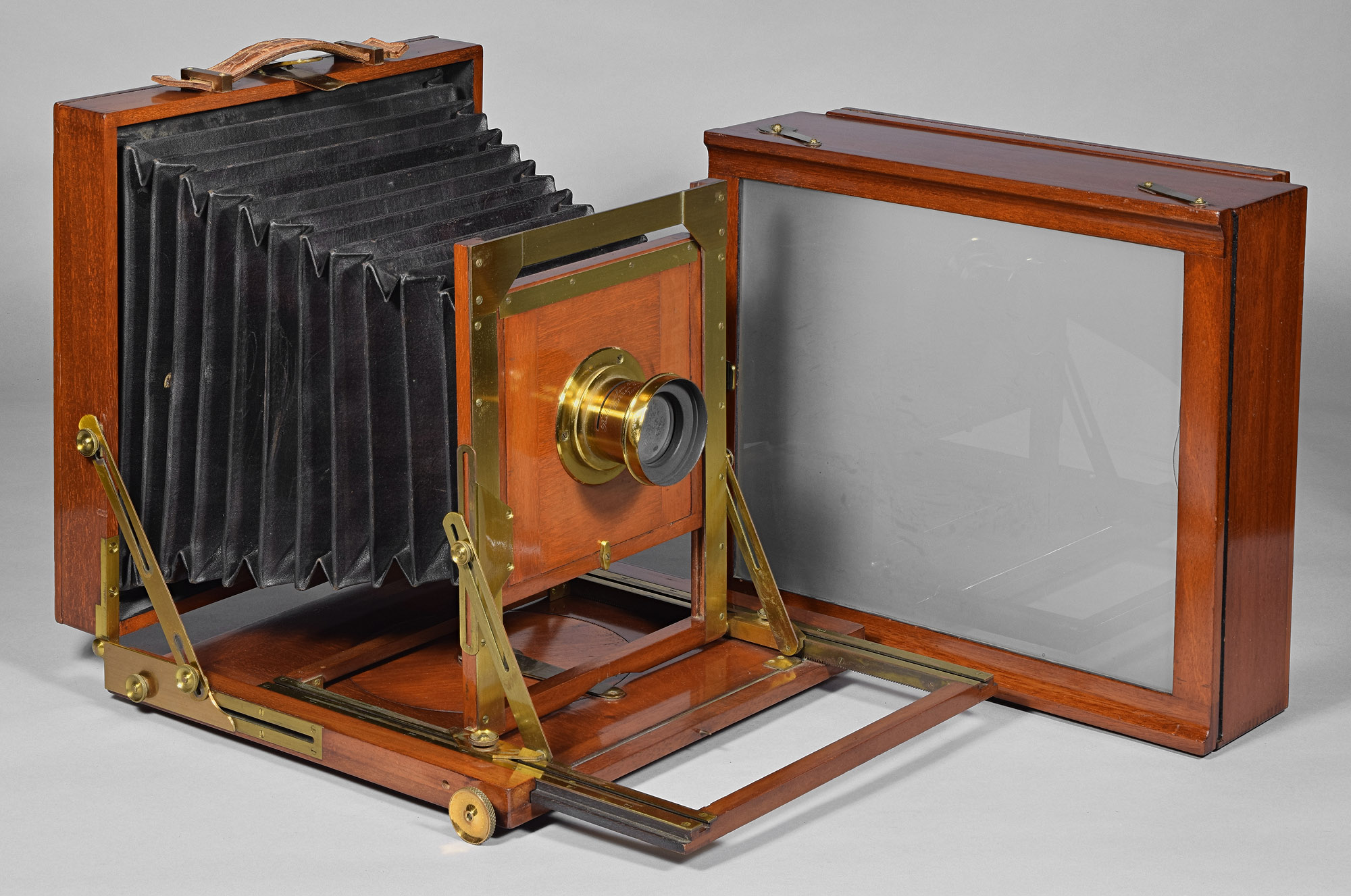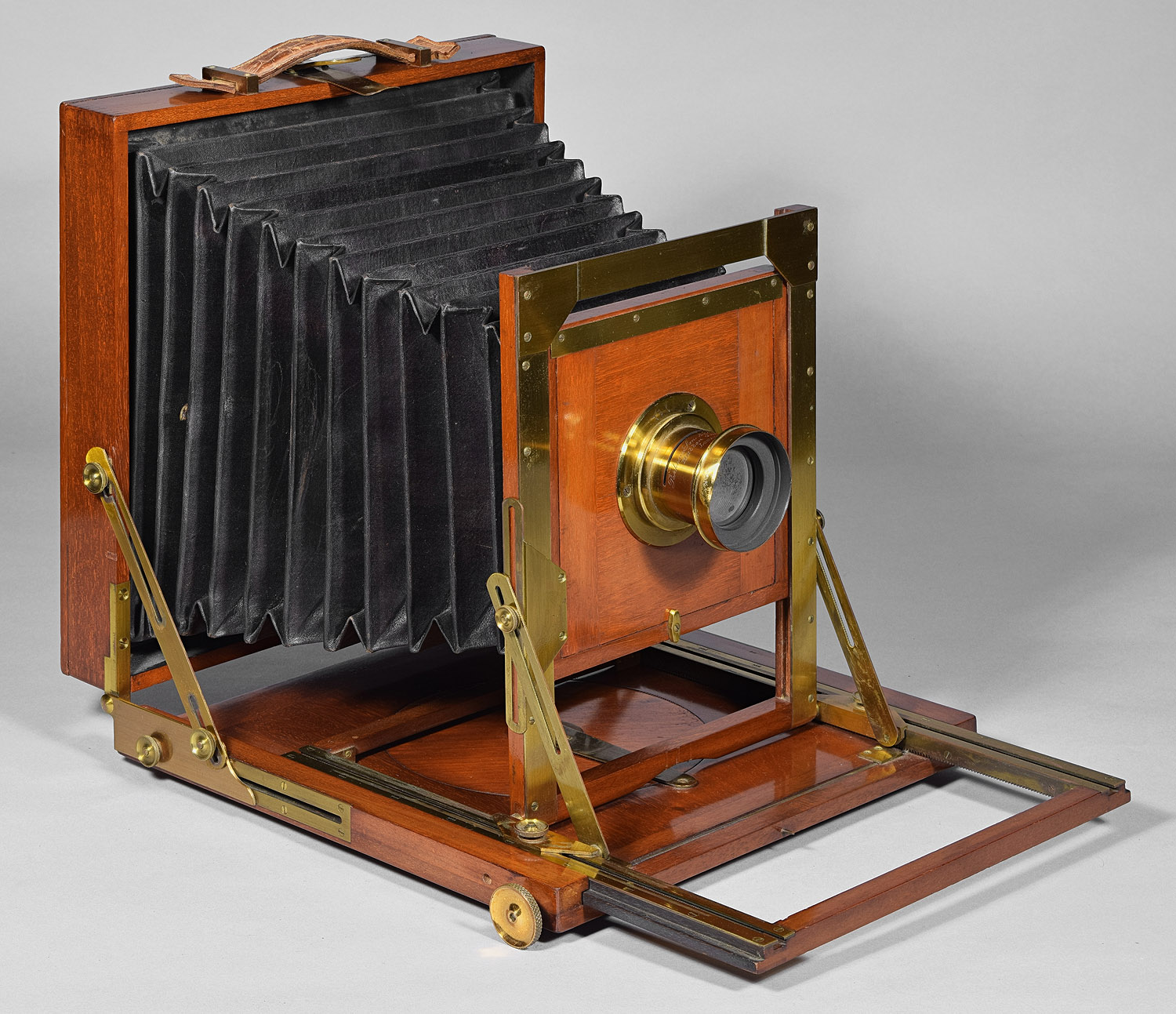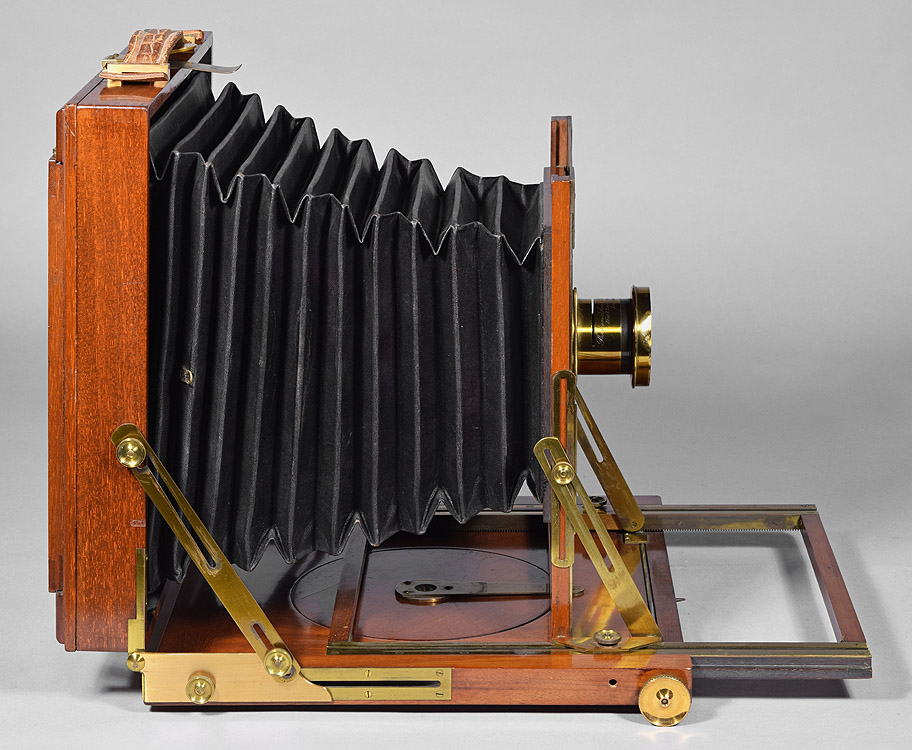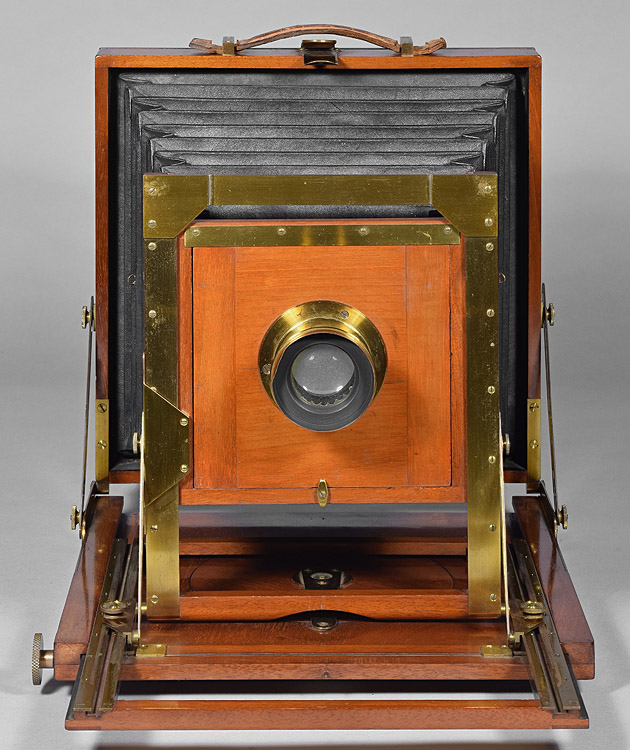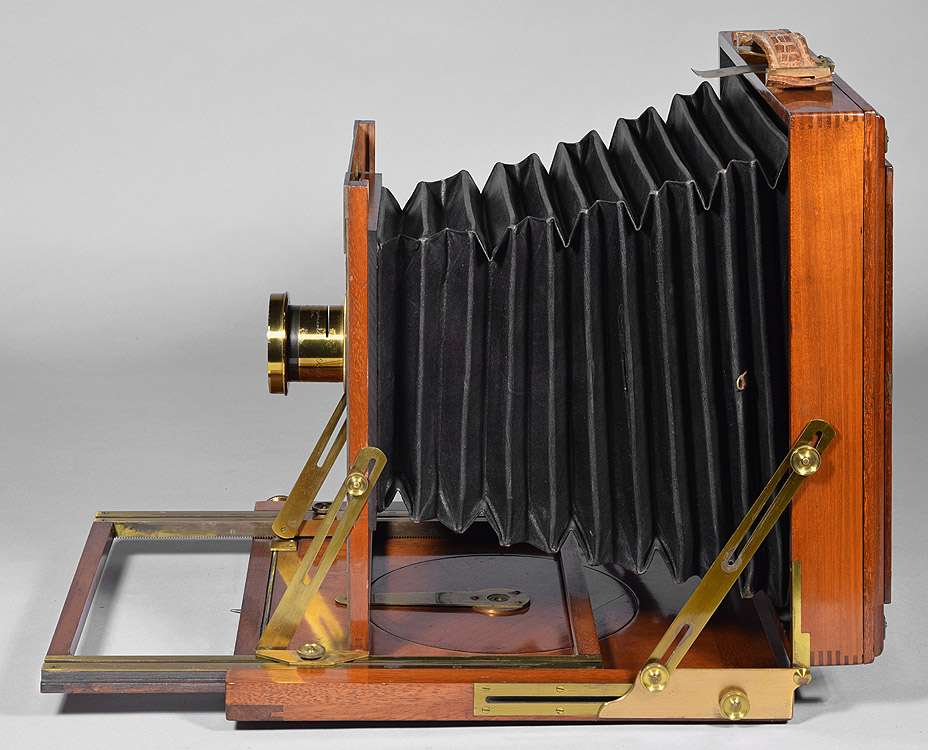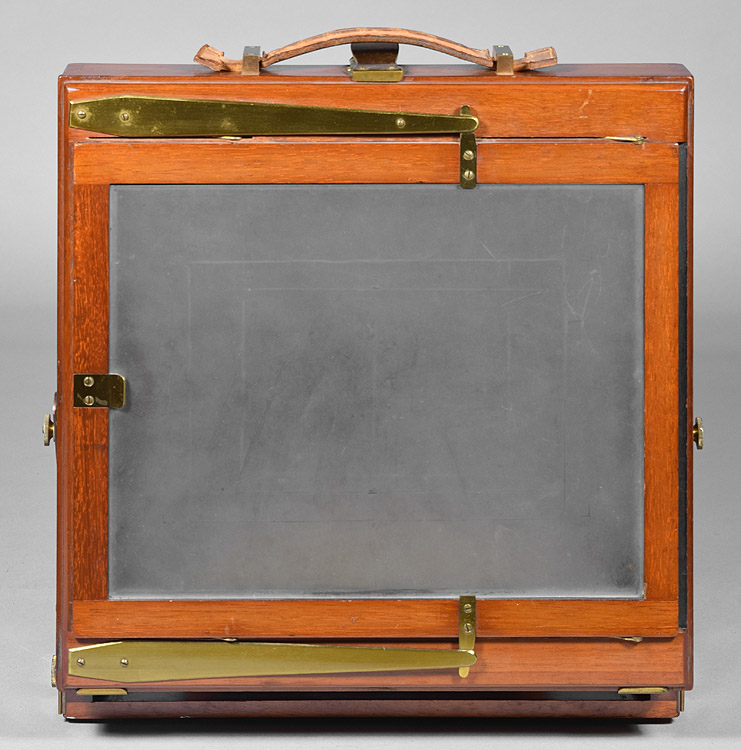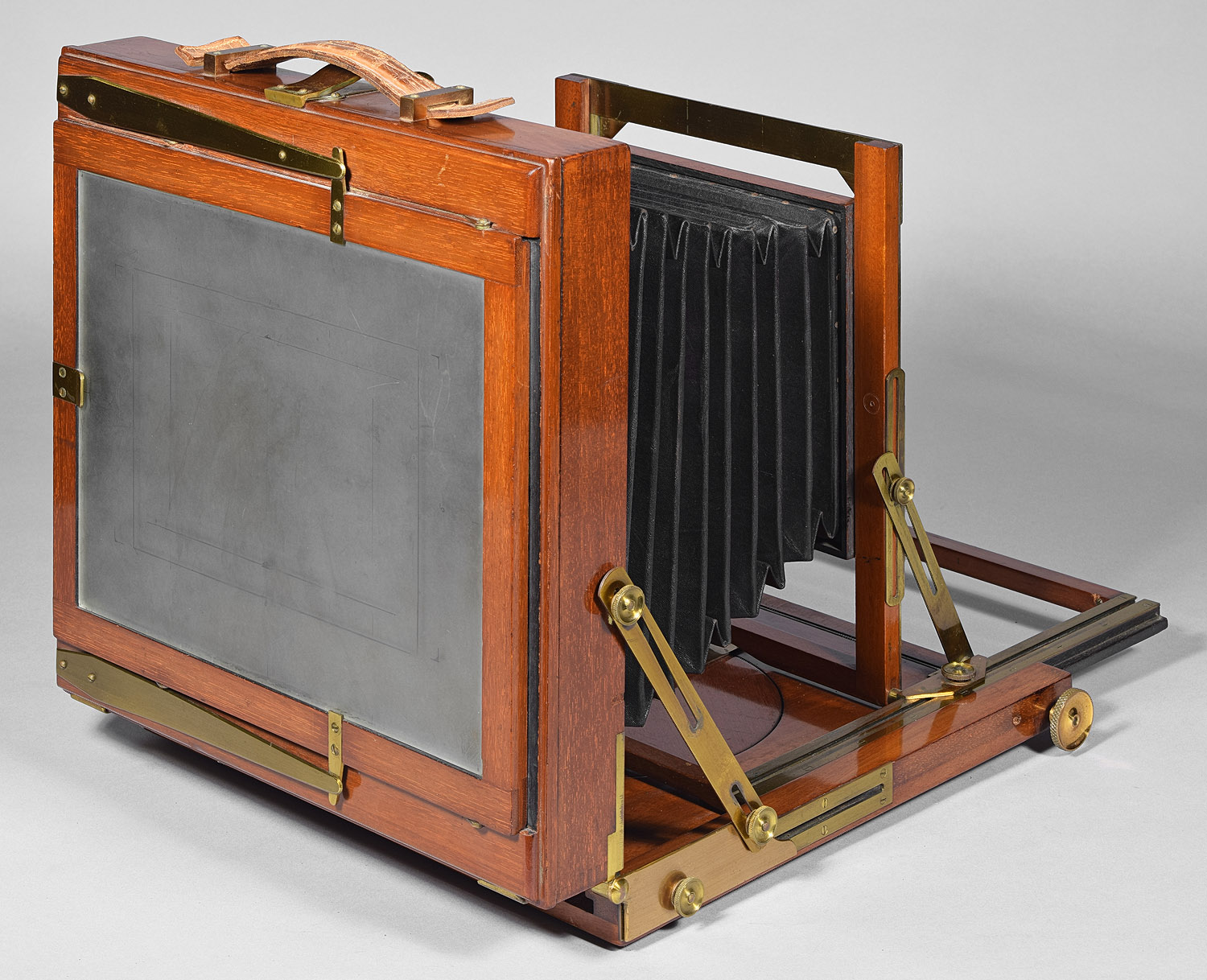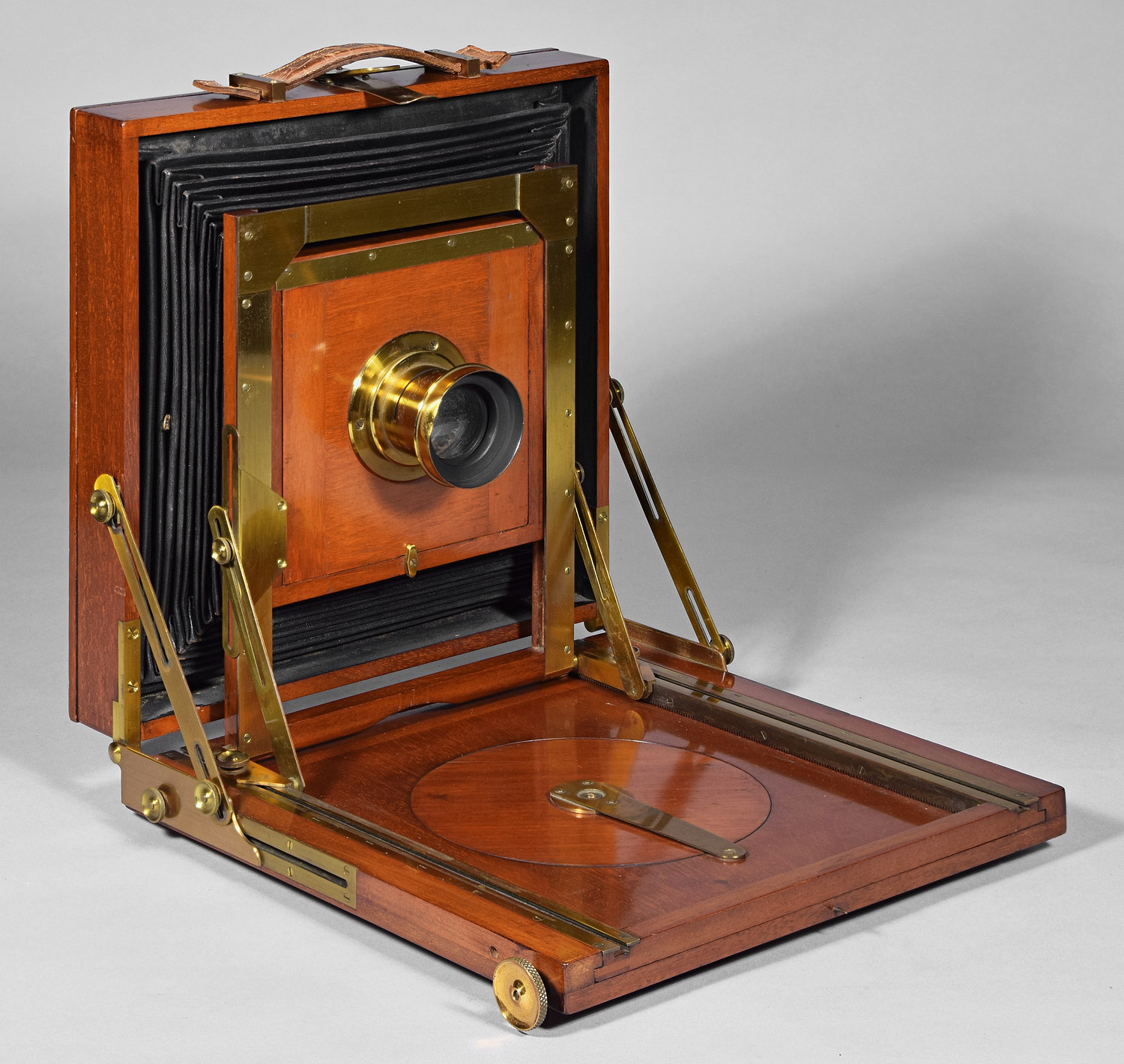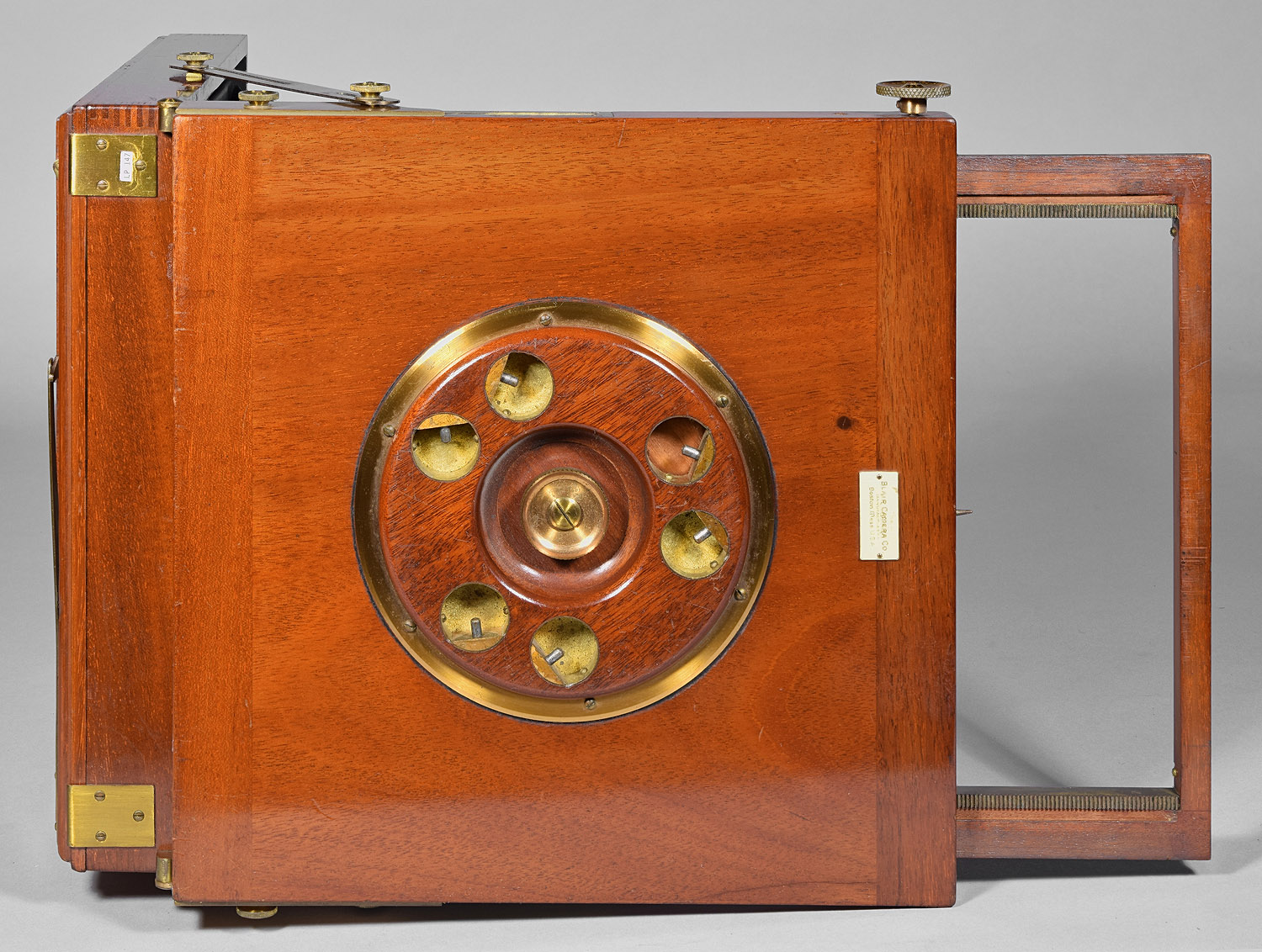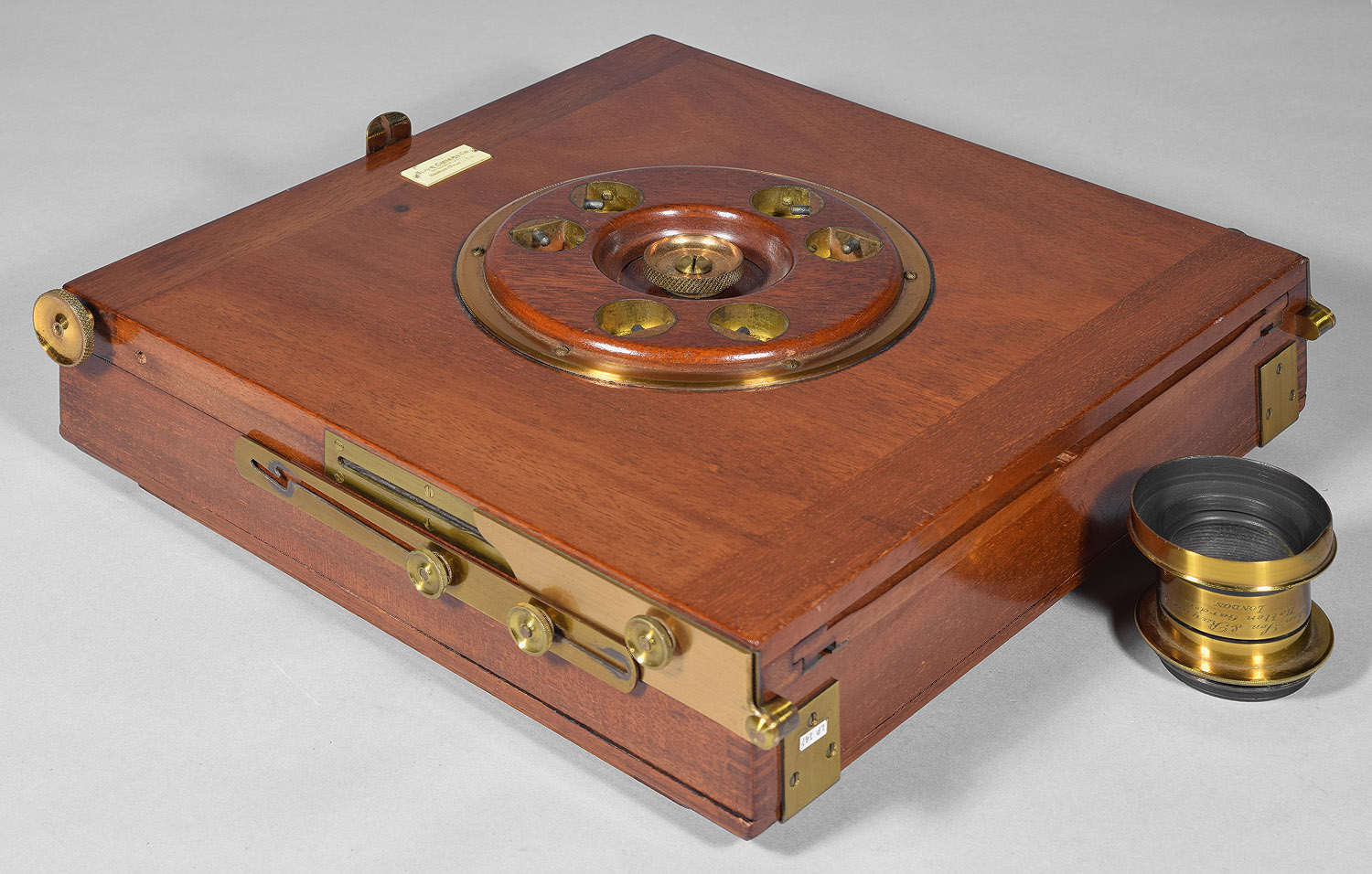 Label, celluloid, bottom of bed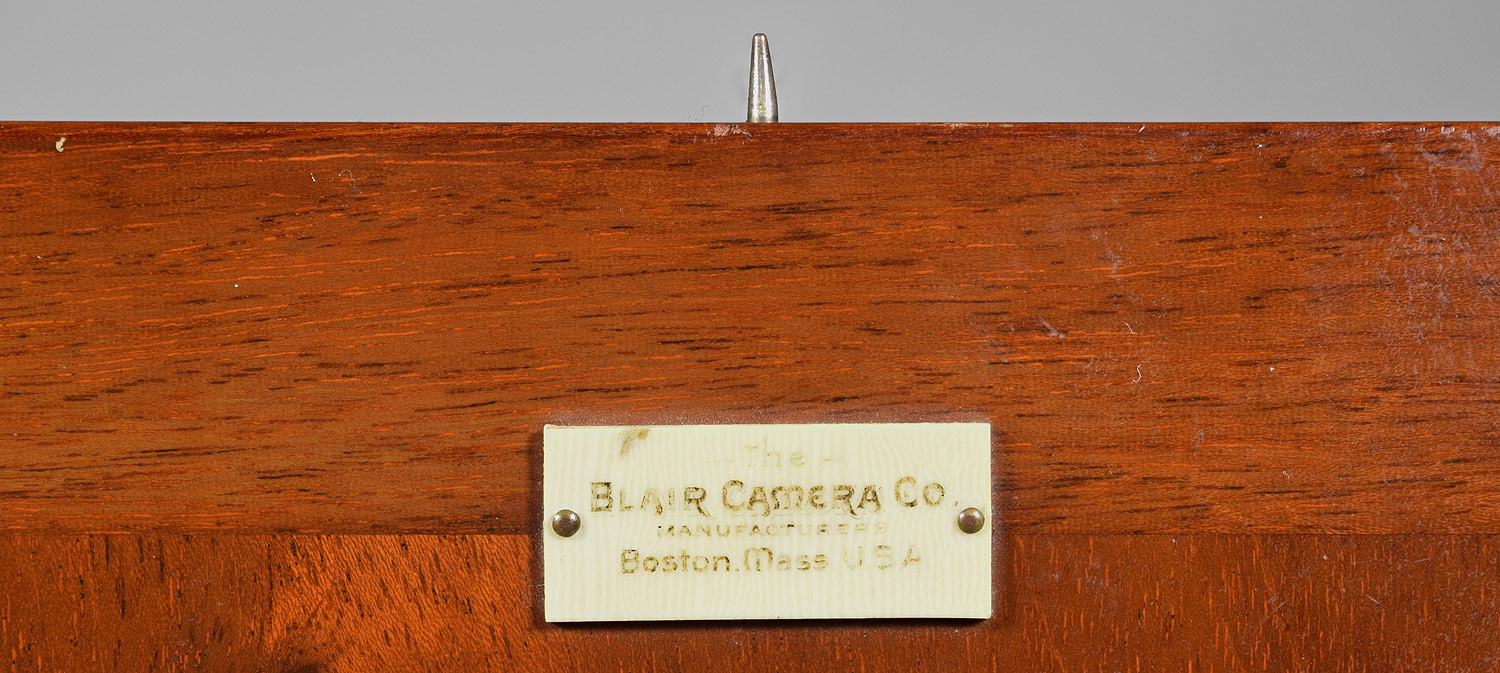 Screw heads lined up horizontally along the tracks; the end screws are aligned vertically. This is standard for American Optical cameras, not so standard for Blair cameras. They made a special effort with this model to be elegant, Or did they hire someone from American Optical to make this camera?


Date Introduced: - ; Years Manufactured: c.1887-1898
Construction: front focus (gears internal to base); single or double swing; reverse by removable back; three-piece lens board
Materials: mahogany body; mahogany base; black fabric bellows; brass hardware; French polish shellac finish
Sizes Offered: 1406A=3¼x4¼; 1407A=4x5; 1406=5x7; 1407=5x8; 1408=6½x8½; 1409=8x10 (illustrated; with 10x12 patent extension); 1410=10x12
Notes: English compact style - well named. 8x10 version in photos above; 6½x8½ version below. Note that the photographed cameras are essentially identical, except for size. The engraving differs, though, in that its top cross-bar on the front standard is wooden, not brass, and its back brace is place higher on the body. This appears to be the only engraving used for the model, and might have been an early version. There is a photo of a camera more like (but not identical to) the engraving at http://www.eastman.org/fm/mees/htmlsrc/mB63500001_ful.html#topofimage.
References:
Photographic Lenses and How to Select Them, James W. Queen & Co. (Philadelphia, PA), 1887, back cover
The International Annual of Anthony's Photographic Bulletin, Vol. II, 1889, E. & H.T. Anthony & Co., 1889, ads p. 6
Illustrated Catalogue and Price List of Photographic Apparatus and Supplies, Section A, Blair Camera Co. (Boston, MA), distributed by Oscar Foss (San Francisco, CA), 1890, pp. 7-8
Anthony's Photographic Bulletin XXV No. 5, May 1 1894, p. xi
Illustrated Catalogue and Price List of Photographic Apparatus and Supplies, Blair Camera Co. (Boston, MA), 1895, pp. 6-7
Catalogue of Hawk-Eye Cameras and Photographic Supplies Season of 1898, Blair Camera Co., Boston, MA), 1898, pp. 2-3
6½ x 8½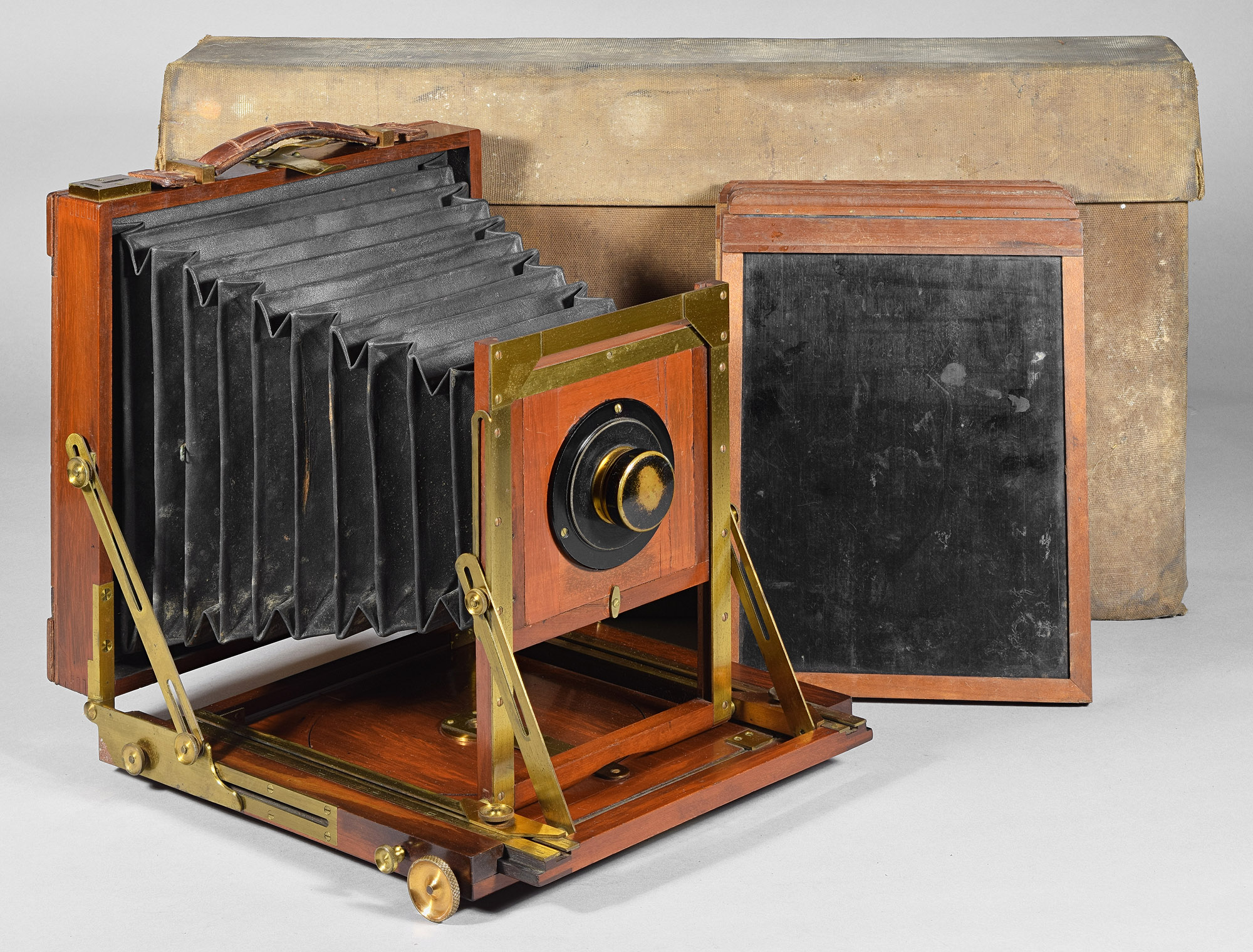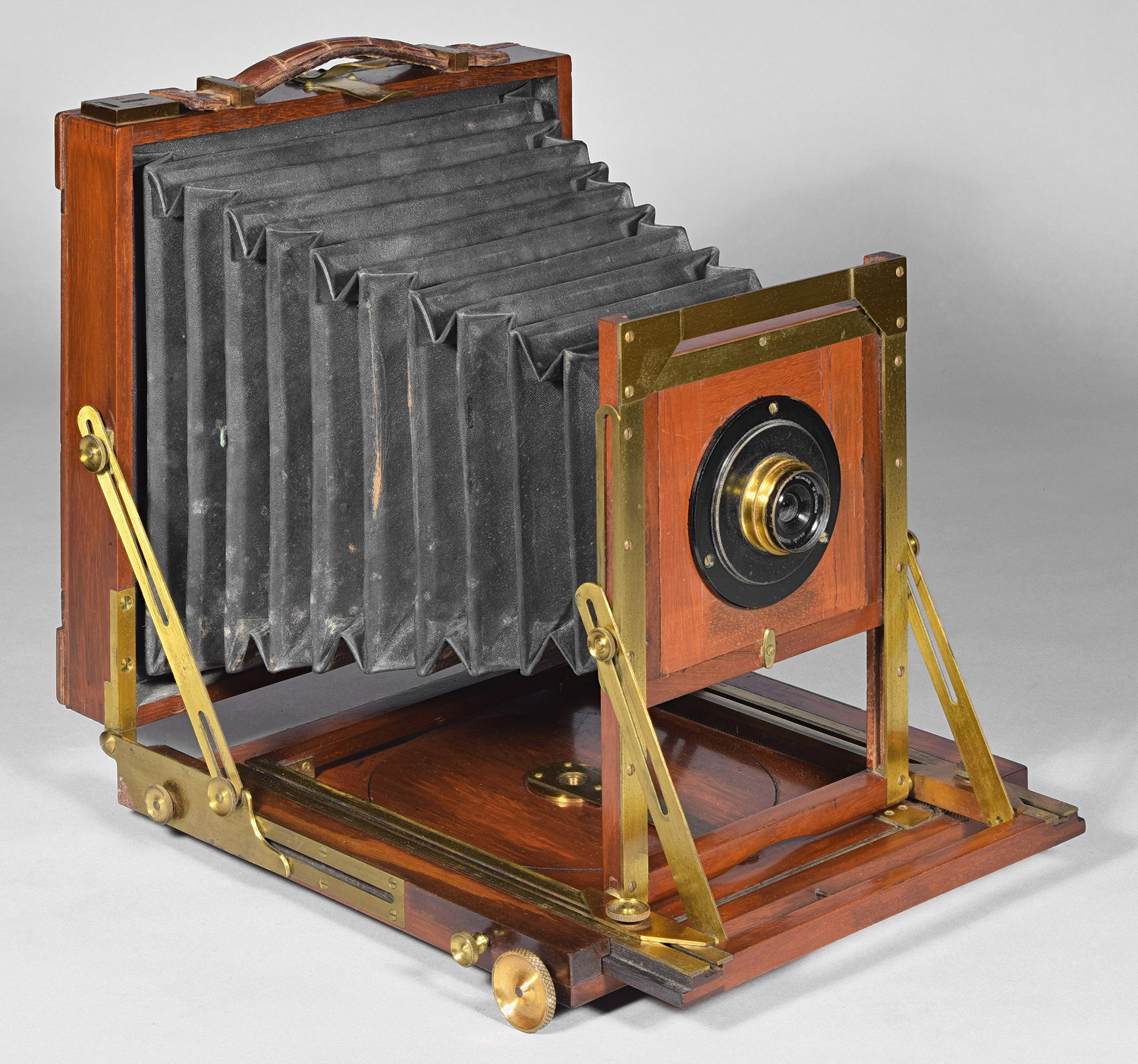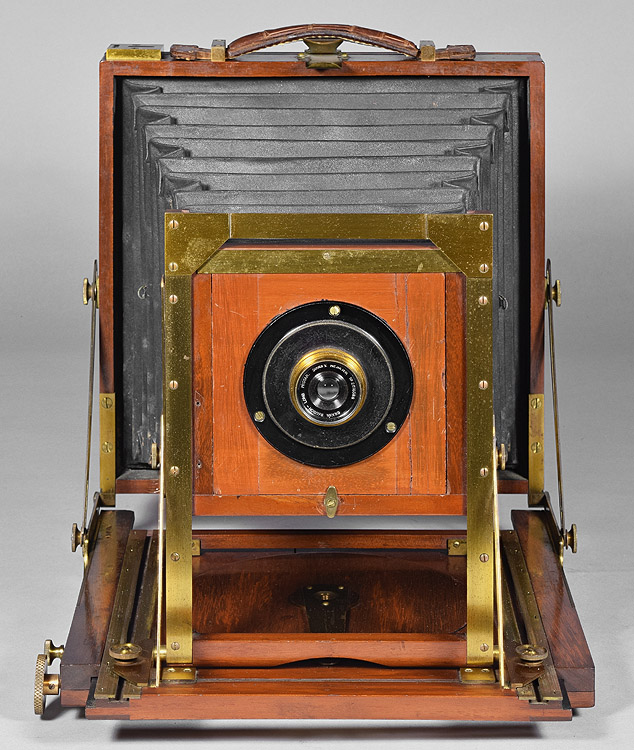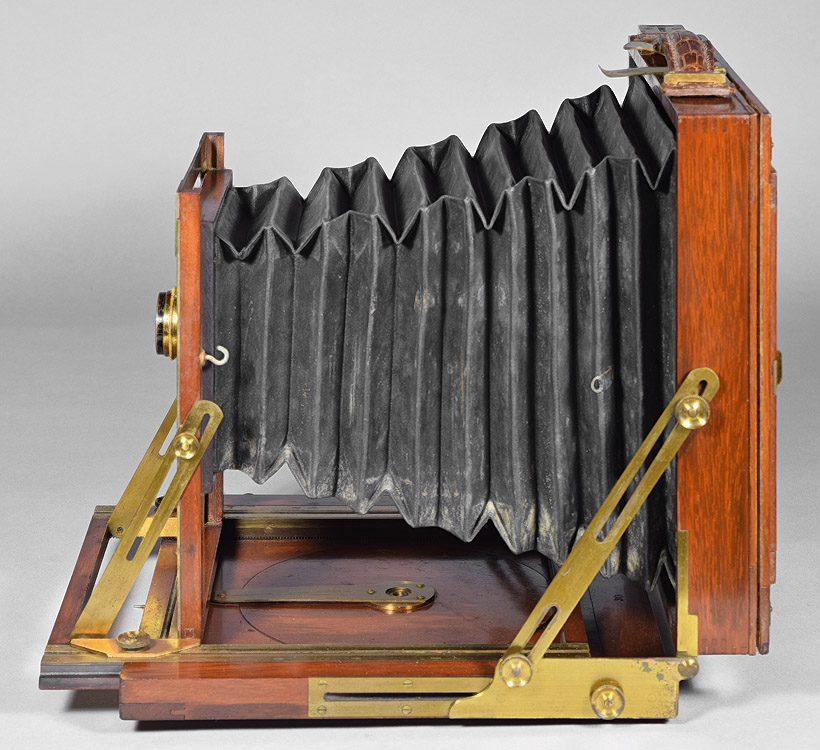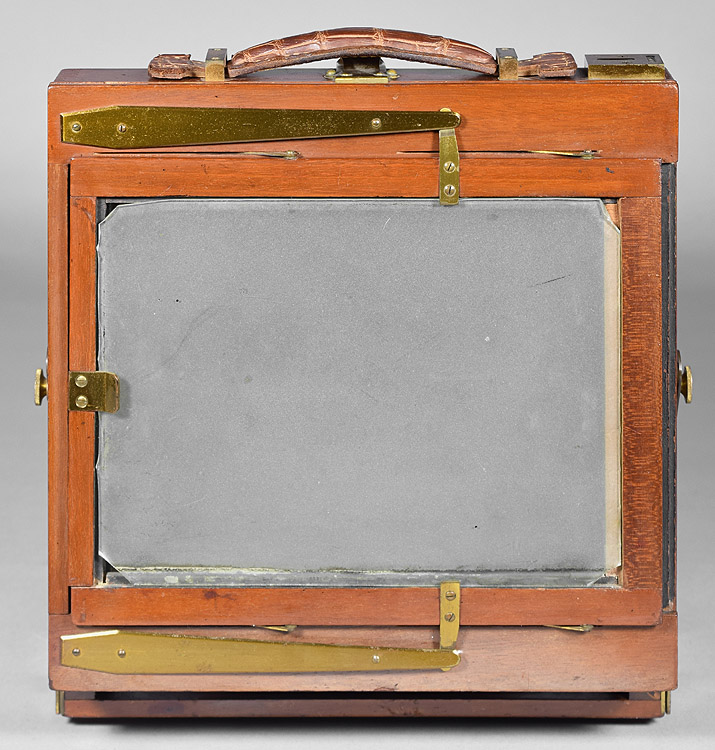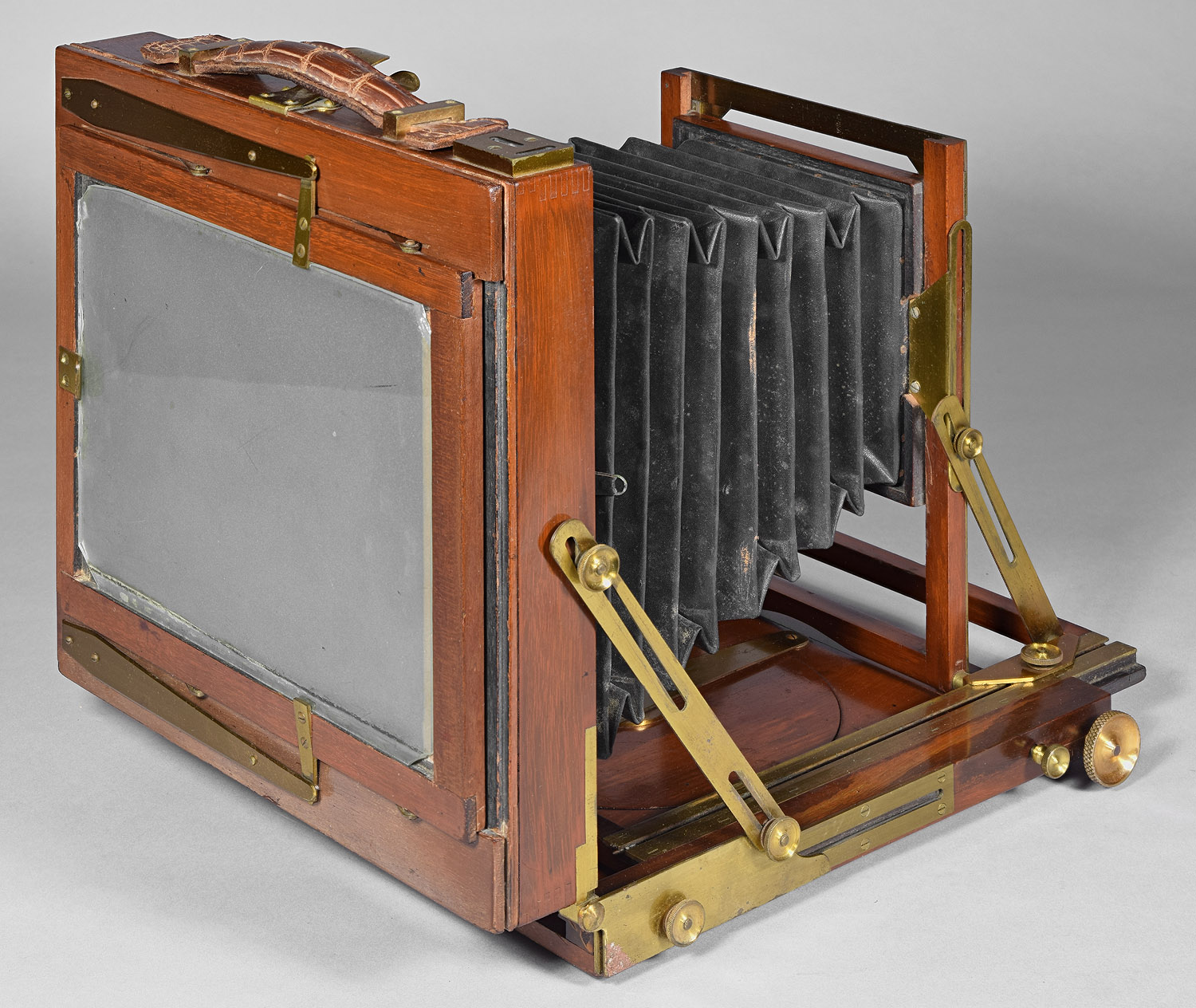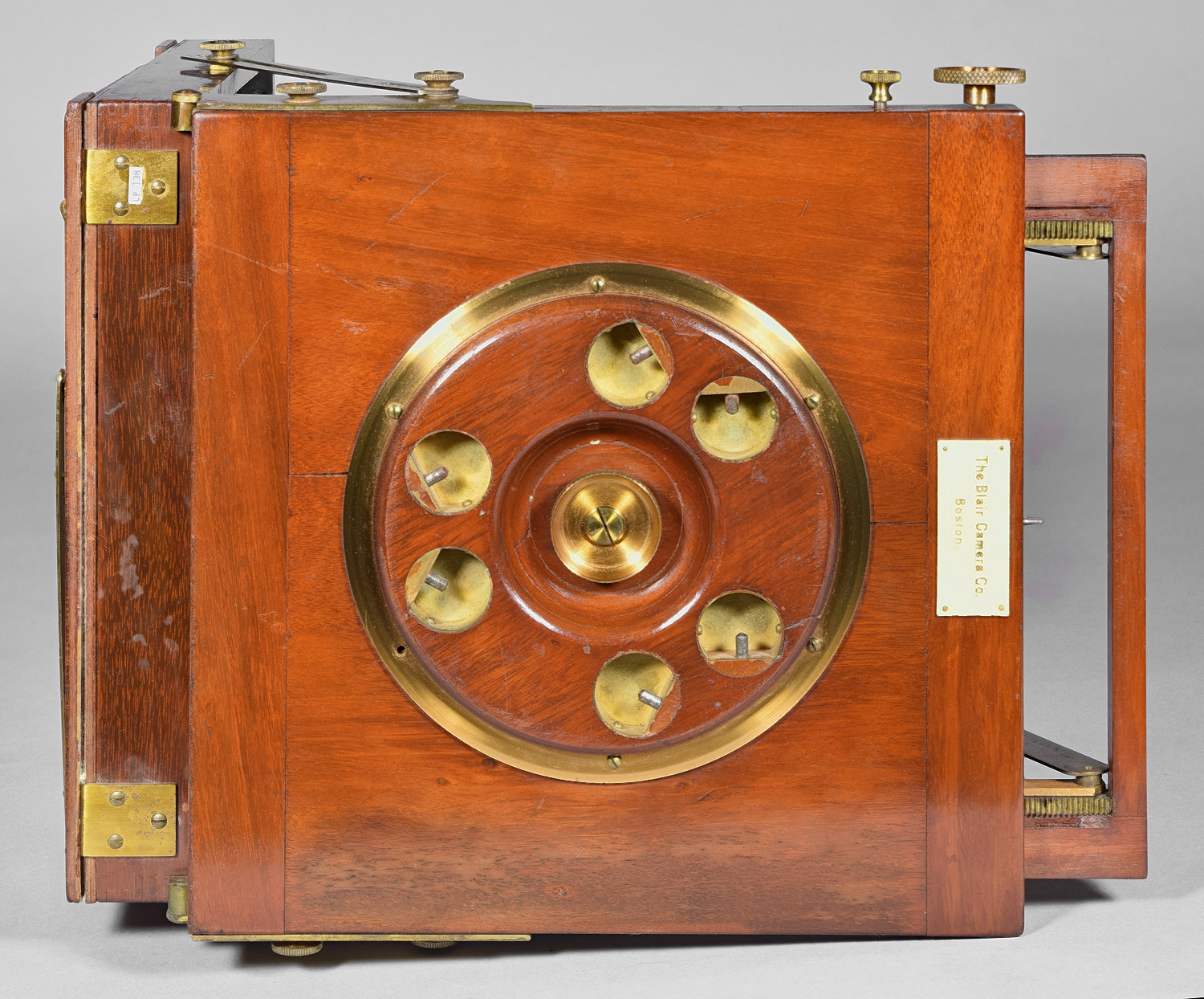 Label, celluloid, bottom of bed