The Eastman
Dry Plate & Film

Co.
Eastman's Daylight Enlarging Camera
Eastman Catalog 1886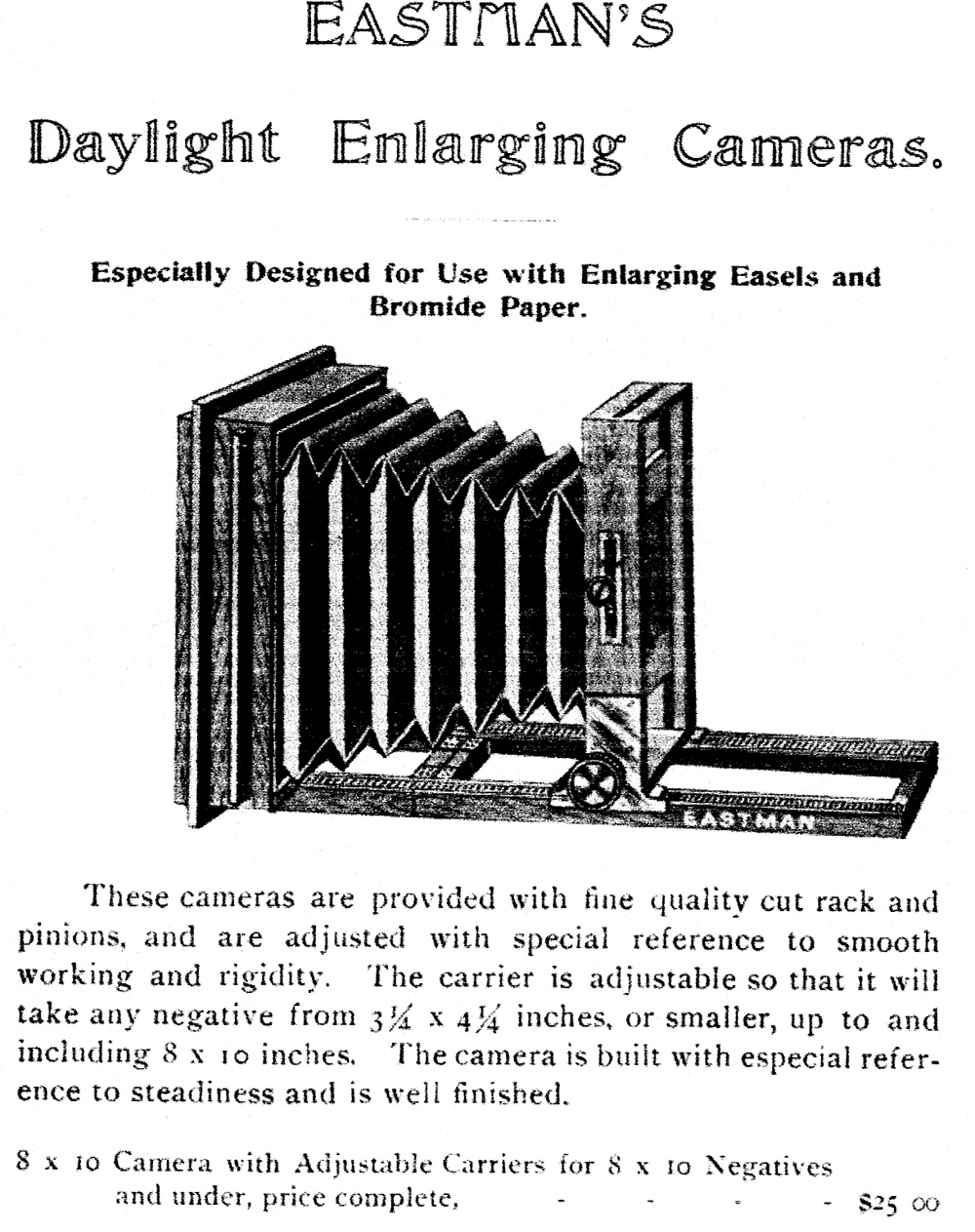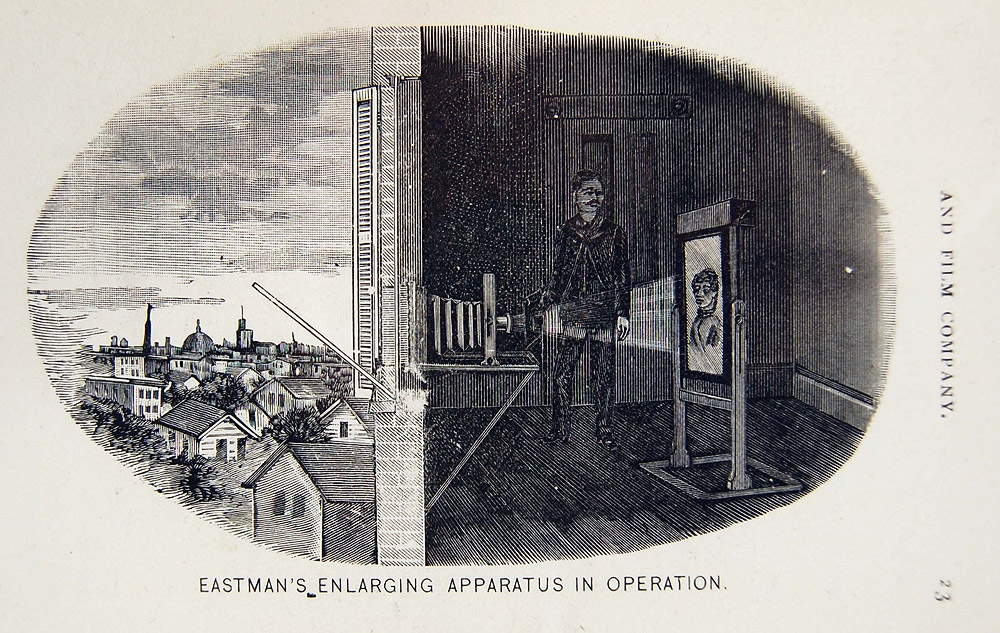 L.M. Prince & Bros. Catalog, c. 1899, p. 93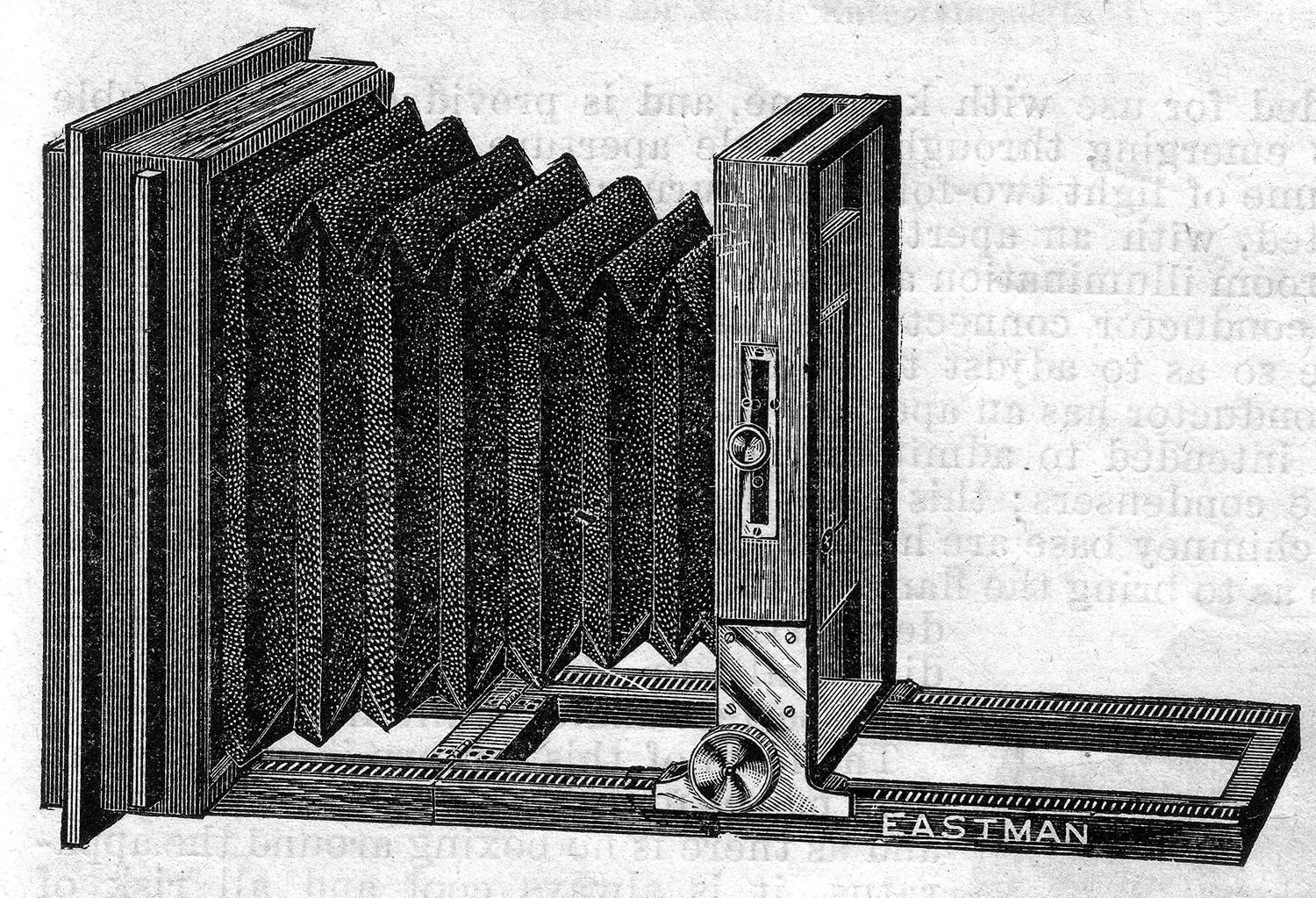 8 x 10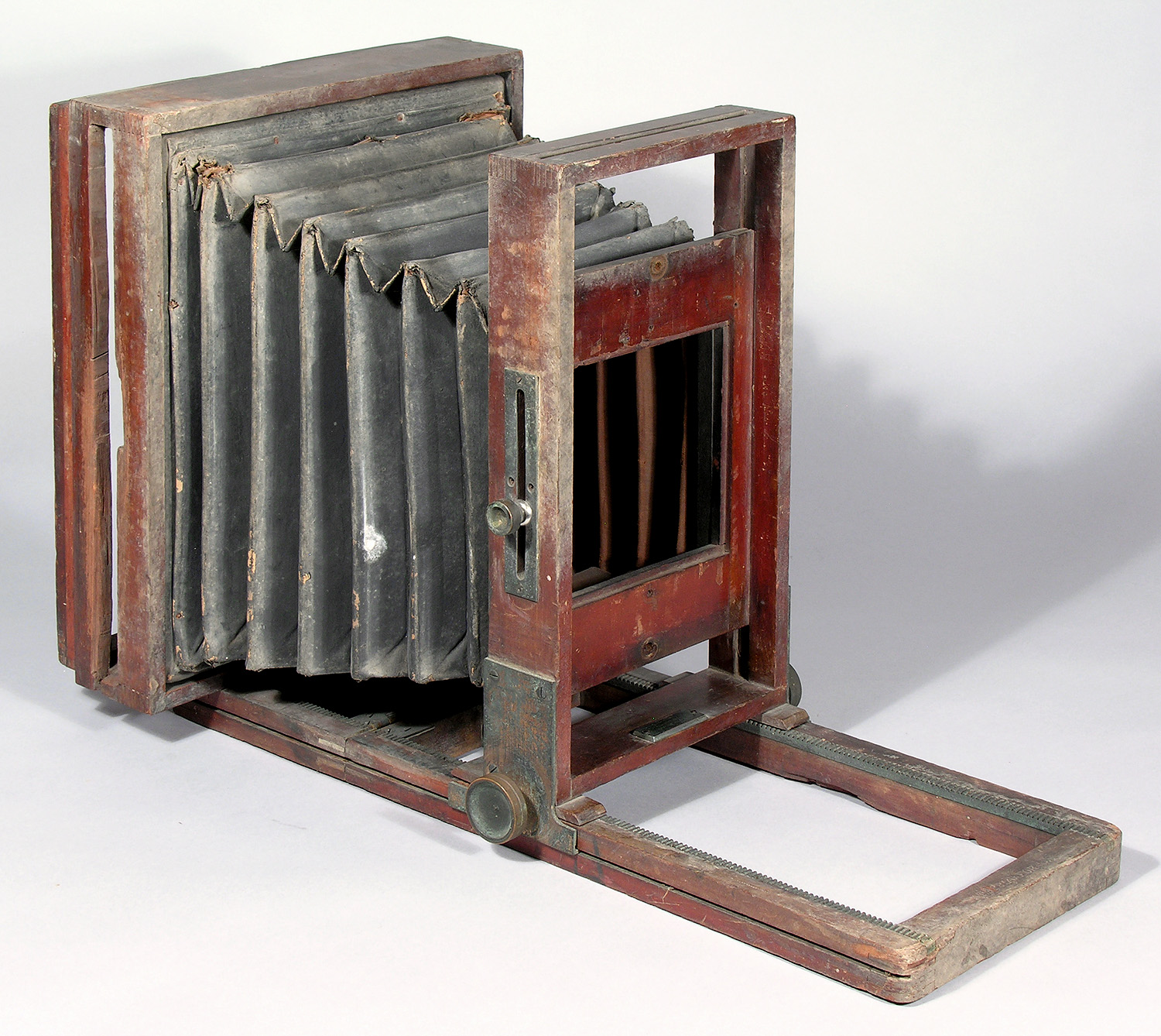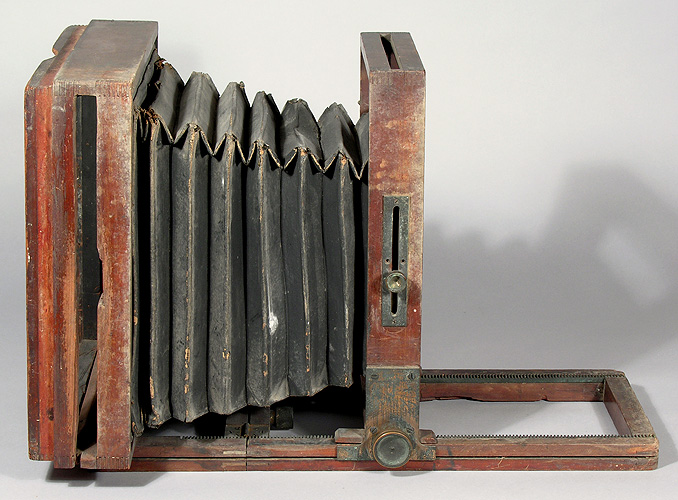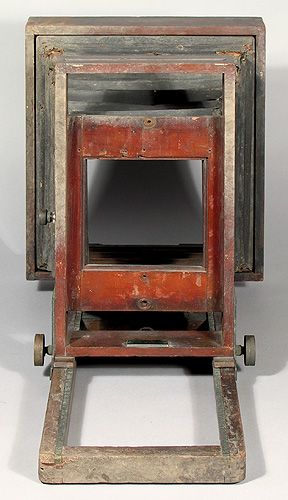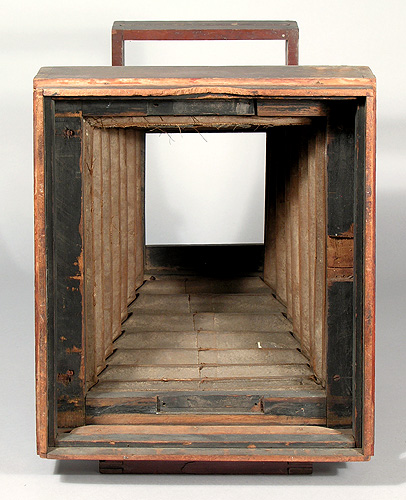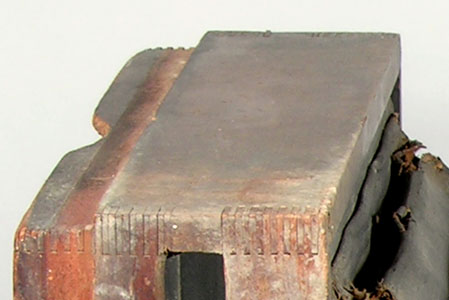 Date Introduced: - ; Years Manufactured: c.1885 - 1900
Construction: front focus via rack and pinion (one gear tracks on top of side rails); no swing; reversing via positioning of plate in holder (assumed), fixed back
Materials: mahogany body; cherry base; black fabric bellows; brass hardware
Sizes Offered: 8x10
Notes: This camera is not designed to be used out of doors as a view camera, but looks very similar to many front focus view cameras, so is included here so that it doesn't provide confusion with other Eastman products (before being made aware of its existence, I thought it to be the fabled Eureka model). It possesses a metal tag stating that it was manufactured by the Eastman Dry Plate & Film Co. but it is not shown in most Eastman catalogs of the Eastman Dry Plate & Film era (e.g., the Eastman Dry Plate and Film Co. Photographic Materials and Apparatus, Jan., 1888, only contains the Interchangeable View). Note in the detail photo that the slot for the plateholder was integral to the original design, as shown by the absence of box joints through the slot area. In other words, the slot has not been cut later. The presence of a slot is shared by few cameras, namely, an unknown Schultze model and a model from an unknown maker. This camera also features a slot for the rising front to go through, allowing greater movement.
References:
1886 Eastman Dry Plate & Film Co. Catalog, p. 23
Scovill's Photo. Series No. 22, Photographic Printing Methods, Rev. W. H. Burbank, Scovill Mfg. Co. (New York, NY), 1887, ads page 2
Illustrated Catalogue No. 18, L.M. Prince & Bros. (Cincinnati, OH), c. 1899, p. 93

Note:


Back to George Eastman Companies