Boston Camera Co., Boston, MA
Boston Reversible Back View Camera
6.5 X 8.5"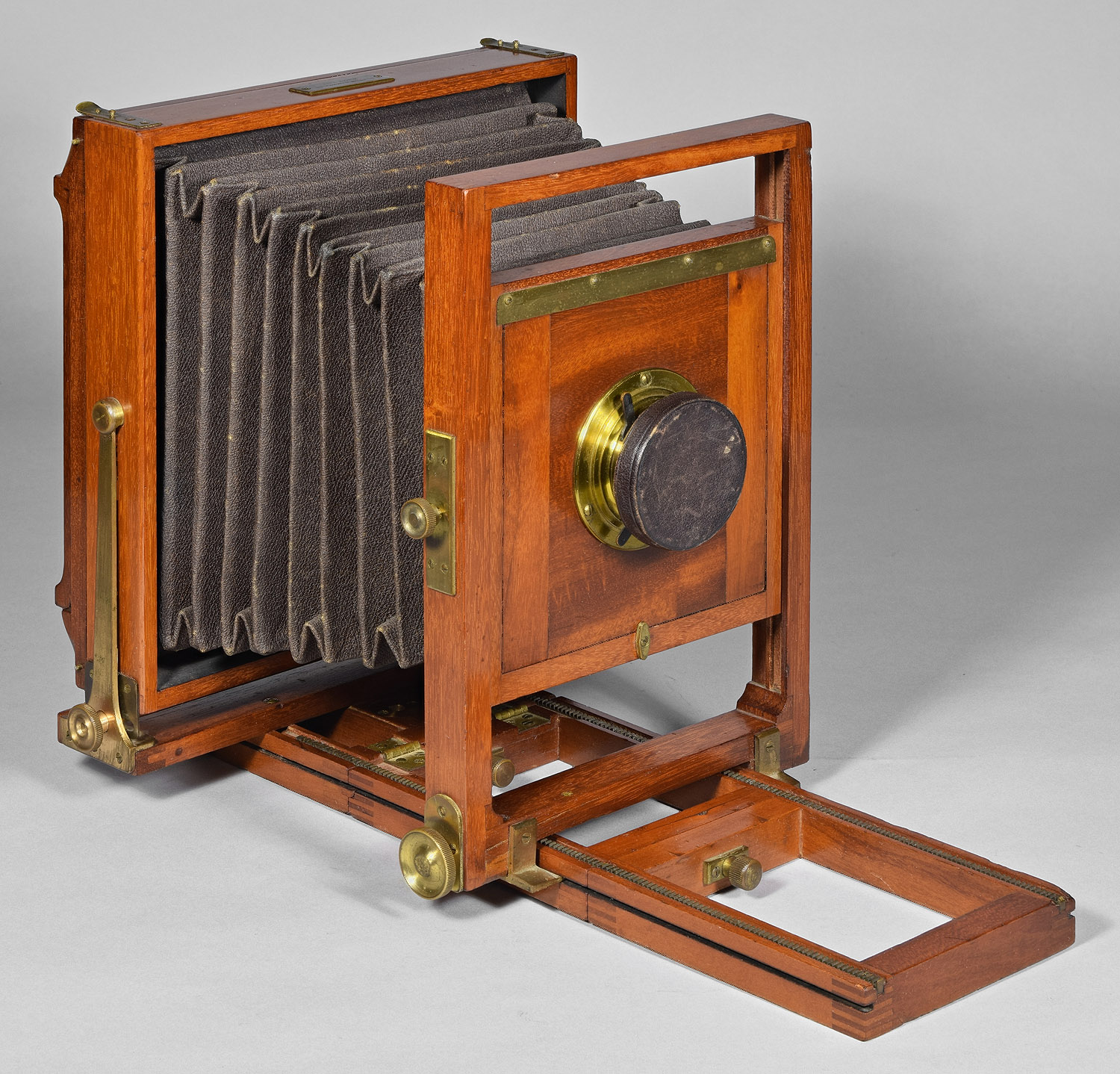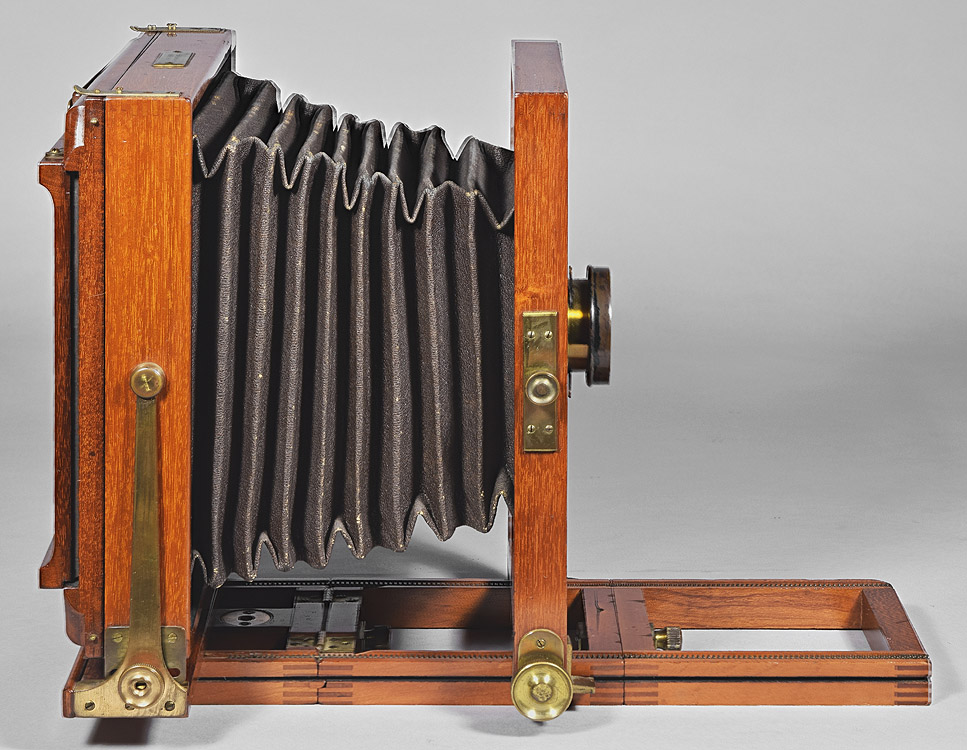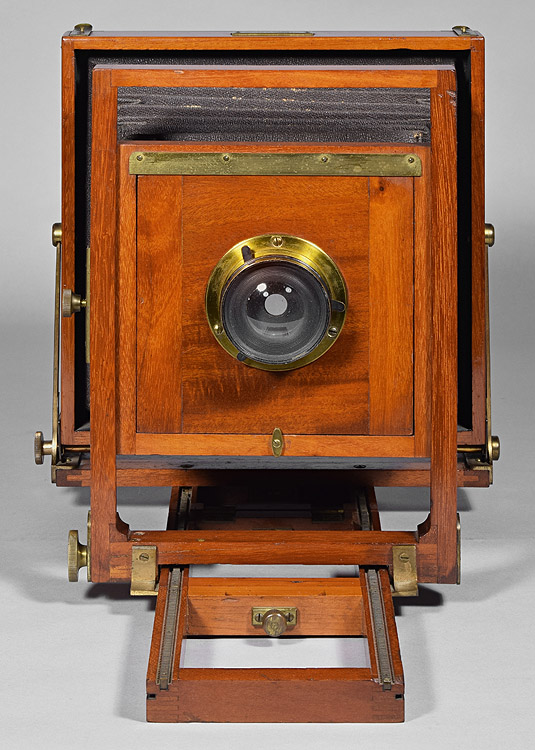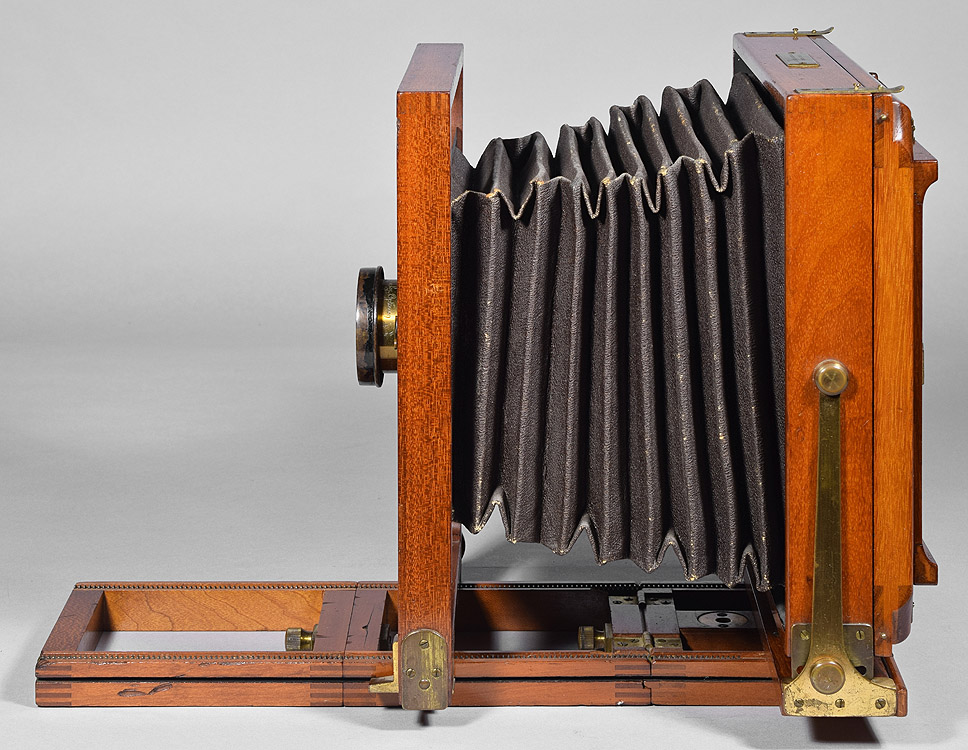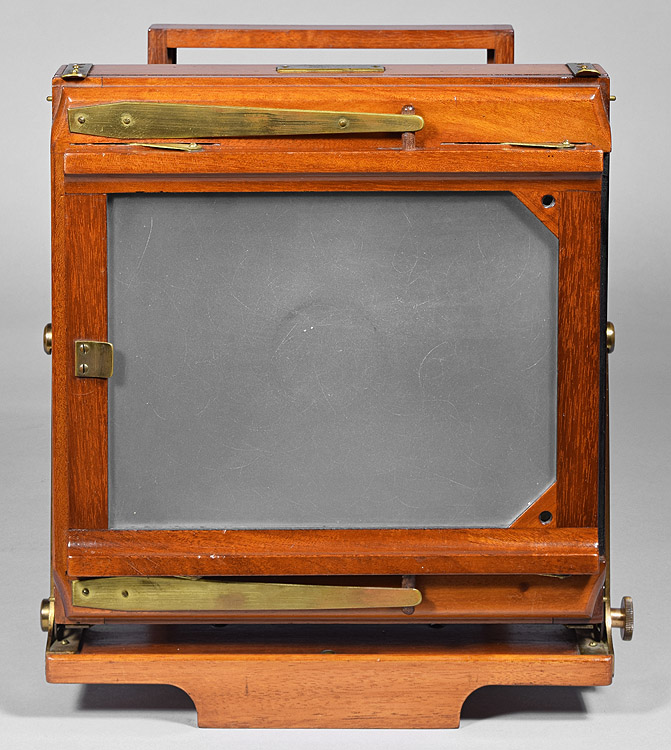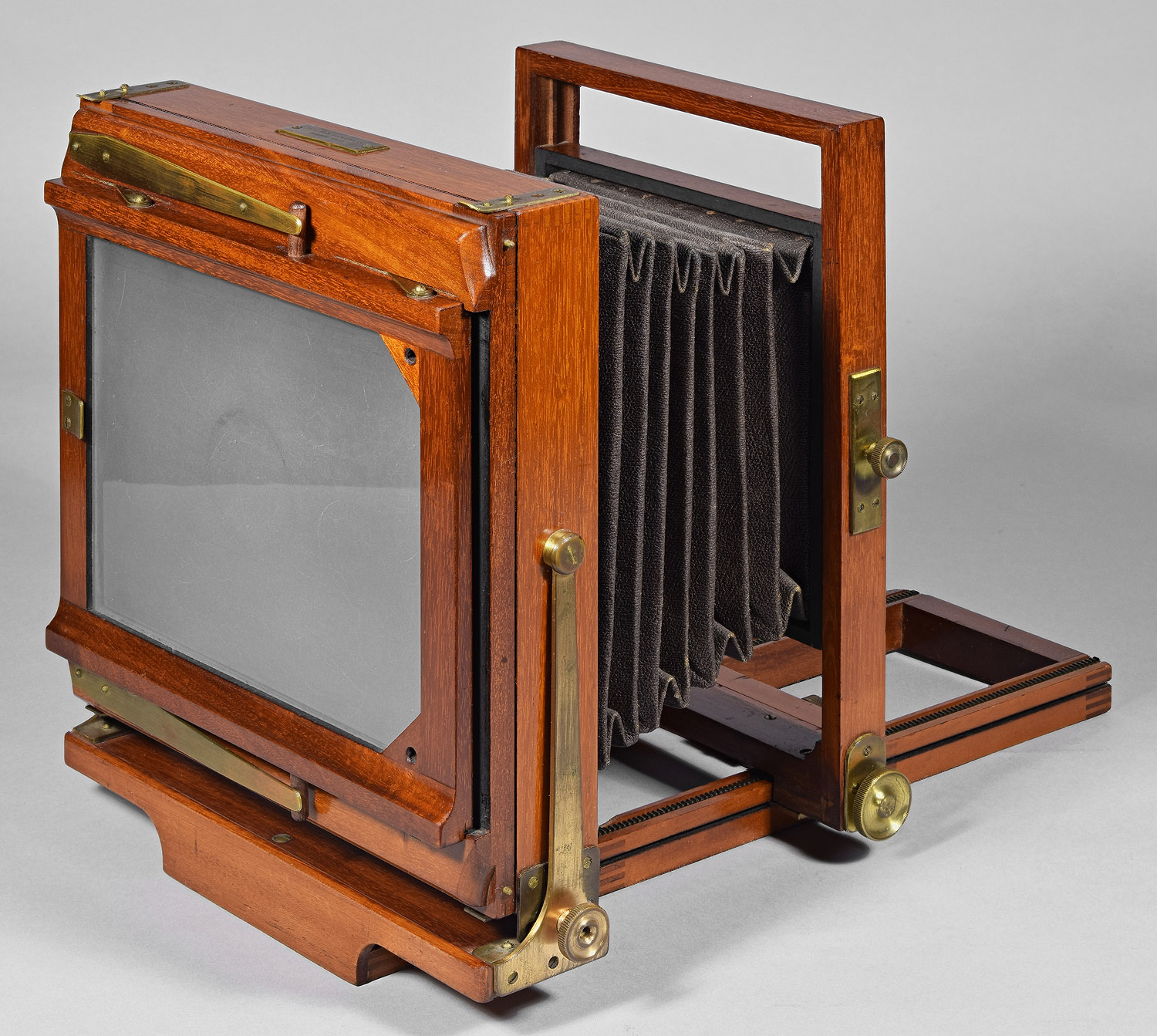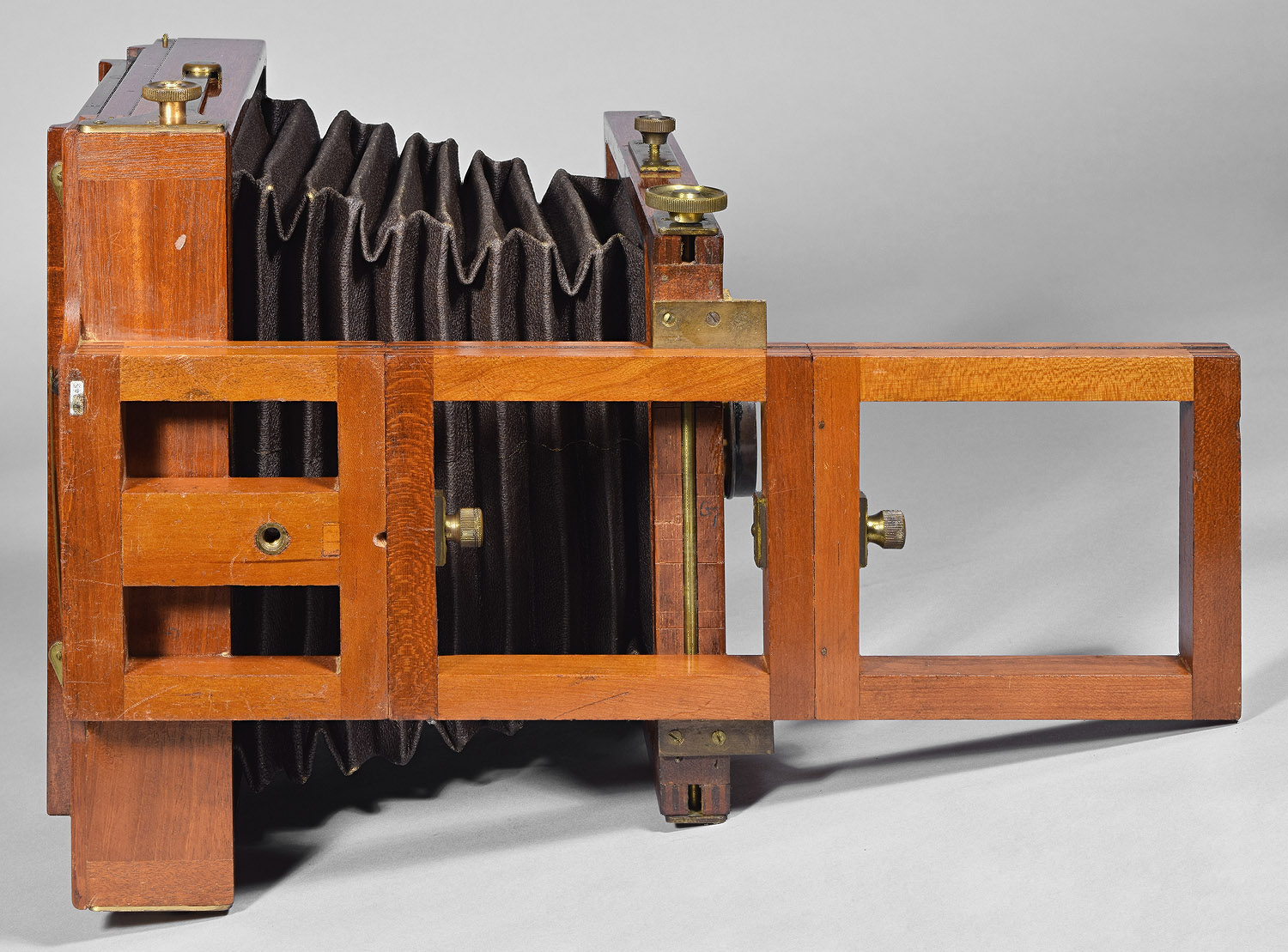 Label, brass, top of rear standard


Date Introduced: - ; Years Manufactured: c. 1887 - c.1890
Construction: front focus via rack and pinion (two gear tracks on top of base rails); single swing; reversing by removable back; three-piece lens board
Materials: mahogany wood body; cherry base; black fabric bellows; brass hardware
Sizes Offered: 5x7; 5x8; 6 ½x8 ½; 8x10
Notes:
The Boston Camera Company, 36 India St., Boston, Mass. was founded in 1884 by Samuel Turner. It is known more for its Boston Camera Co. Hawkeye Detective Camera, which it started to manufacture in 1888, than its view cameras. That they made view cameras is proved by the metal label on this camera, which is referred to in these pages as the Boston Camera Co. View Camera. According to HistoricCamera.com, the Boston Reversible Back View Camera was introduced in 1887.
According to Anthony, The Man, The Company, The Cameras, William P. Marder, et al, 1982, p. 276, the Boston Camera Co. was bought out by the Blair Camera Co. in 1890. A camera virtually identical to the Boston Reversible Back View Camera continued to be manufactured after 1890, appearing in Blair catalogs as Blair's Improved Reversible Back Camera (see 1895 engraving below). Almost the only improvement that Blair made was to replace the Boston label with a Blair label. In these pages the Blair version is referred to as the Blair Reversible Back Camera, Improved Variation 4.
References:
The International Annual of Anthony's Photographic Bulletin, Vol. II, 1889, E. & H.T. Anthony & Co., 1889, ads p. 12 (Boston Camera Company only)
ad reprint in Anthony, The Man, The Company, The Cameras, William P. Marder, et al, 1982, p. 276

Illustrated Catalogue and Price List of Photographic Apparatus and Supplies, Blair Camera Co., 1895, pp. 3-5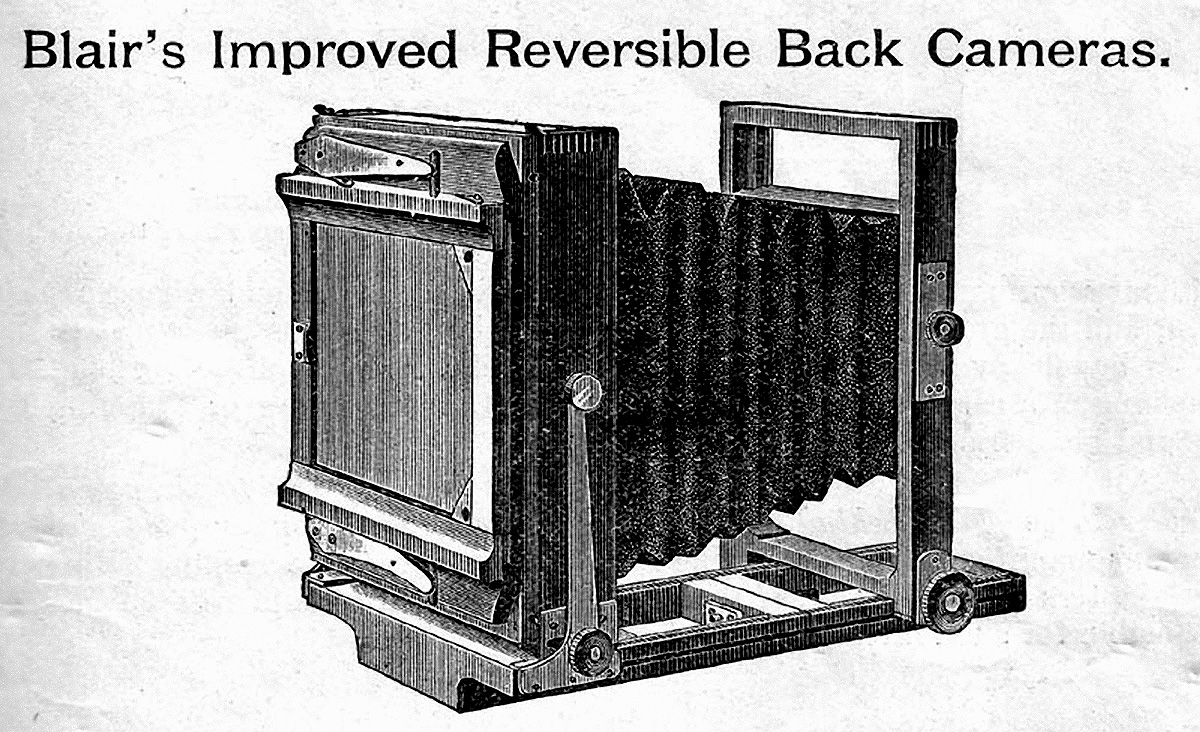 Back to Miscellaneous Camera Companies