J. L. Lewis, New York, NY

Burke & James, Inc., Chicago, IL
Professional View Camera
J. L. Lewis Catalogue No. 8, c.1907, p. 20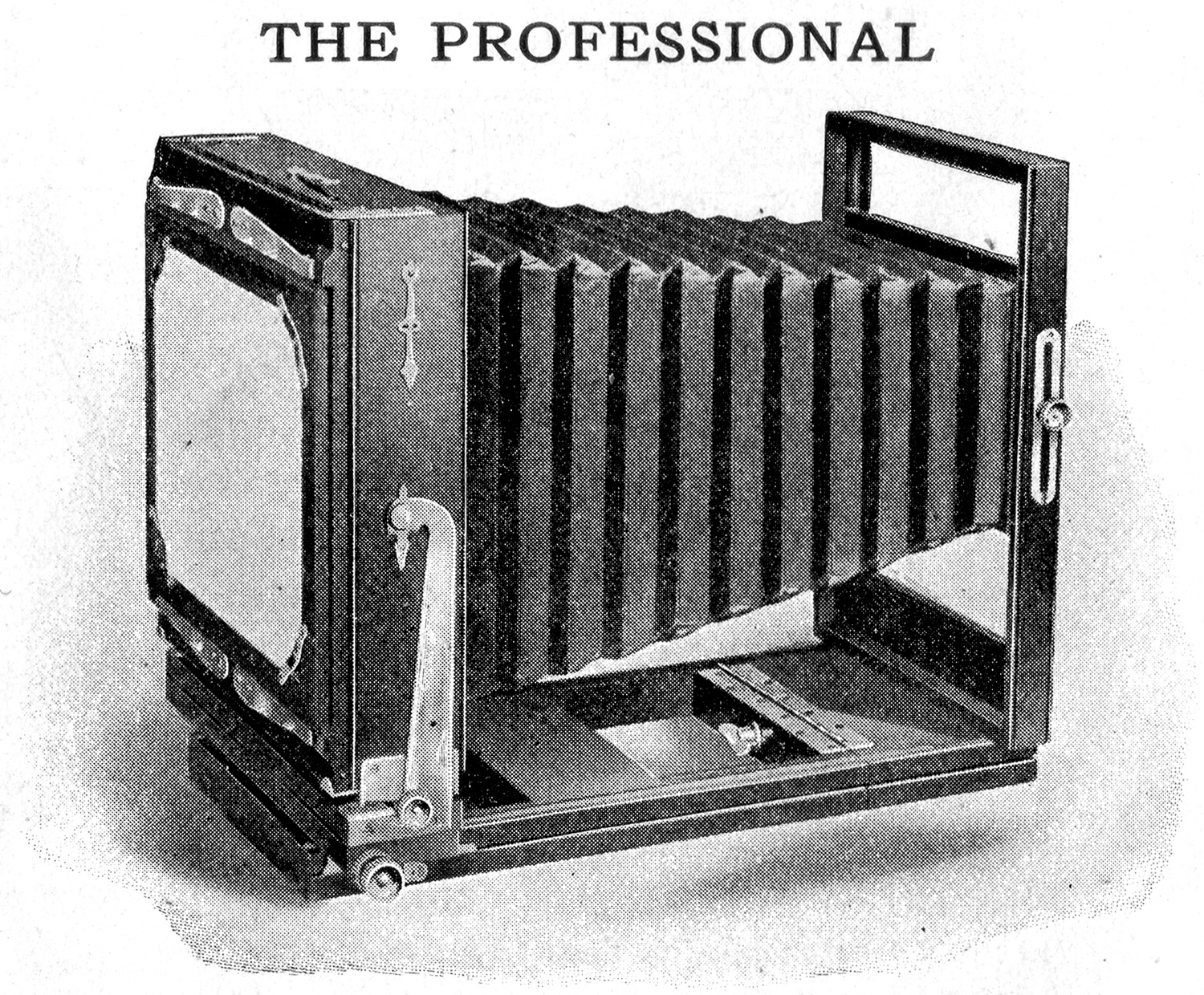 Seneca Camera Mfg. Co. Competitor View Variation 1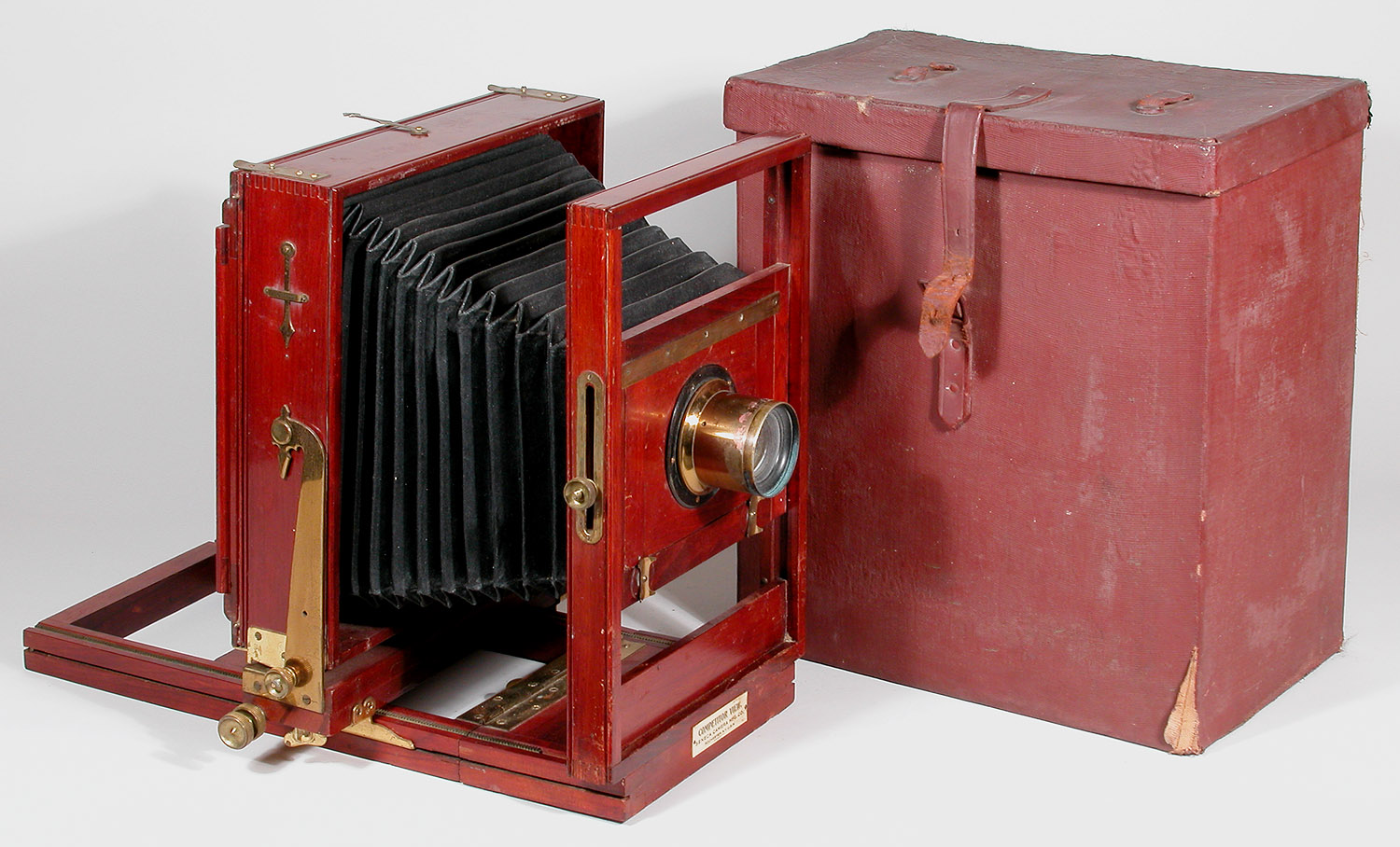 Date Introduced: - ; Years Manufactured: c. 1906-1910
Construction: back focus via rack and pinion (two gear tracks on top of base rails); double swing; reversing by removable back; three-piece lens board
Materials: mahogany body, cherry base, polished and lacquered brass hardware, canvas case
Sizes Offered: 5x7, 6½x8½, 8x10
Notes: Professional was one brand name that J. L. Lewis used - in this case, for what appears to be a Seneca Camera Mfg. Co. Competitor Variation 1., that they apparently purchased for resale.
References:
National Cameras and Supplies, Catalogue No. 8, J. L. Lewis (New York, NY), c. 1907, pp. 20-21
Cameras and Supplies, Catalog No. 12, J. L. Lewis (New York, NY), c. 1910, p. 15

Back to Miscellaneous