Wm. F. Uhlman, St. Joseph, MO (Gundlach-Manhattan Optical Co.)
Union Portrait and

View

Outfit

8 x 10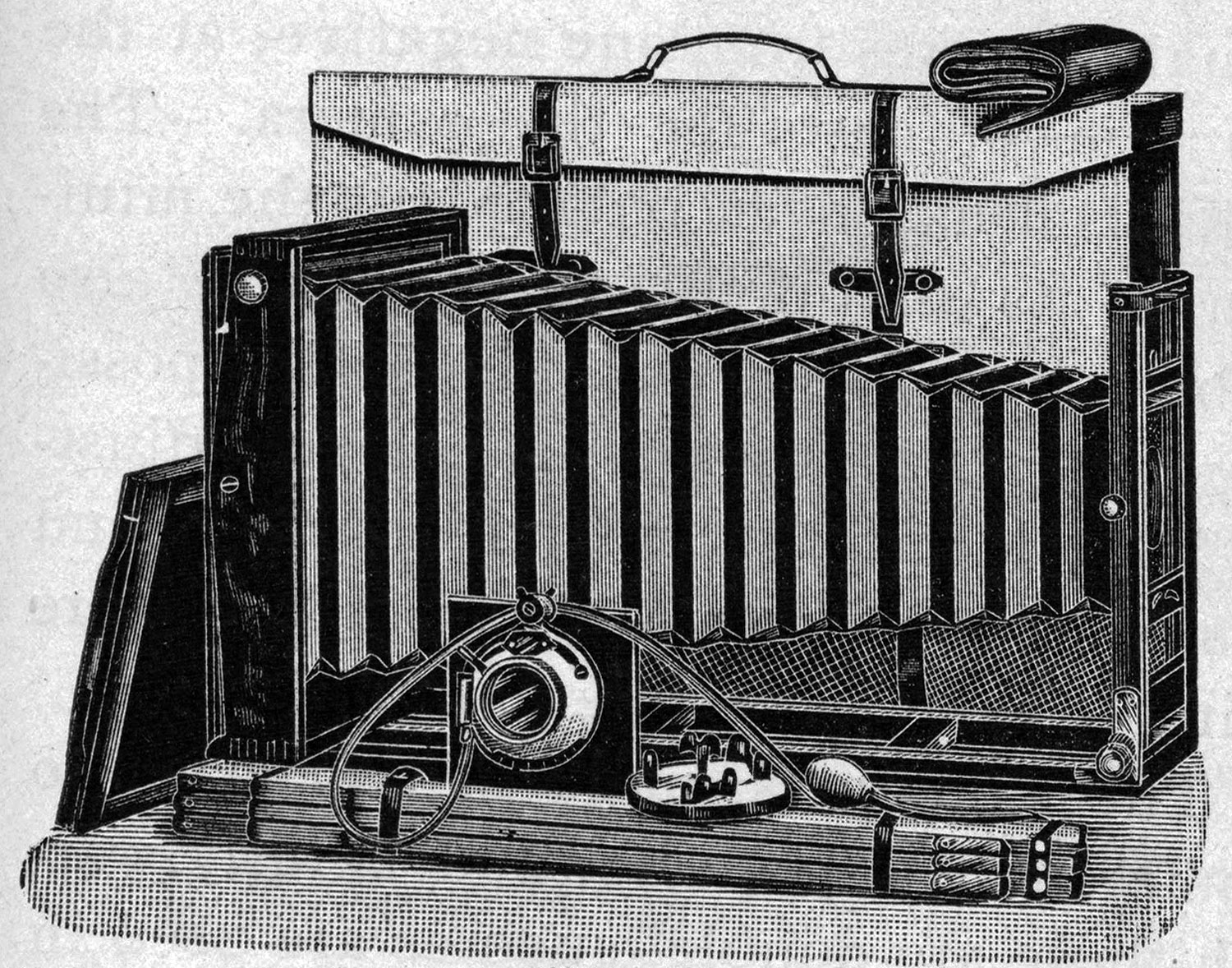 Korona View Camera Variation 1, 6½ x 8½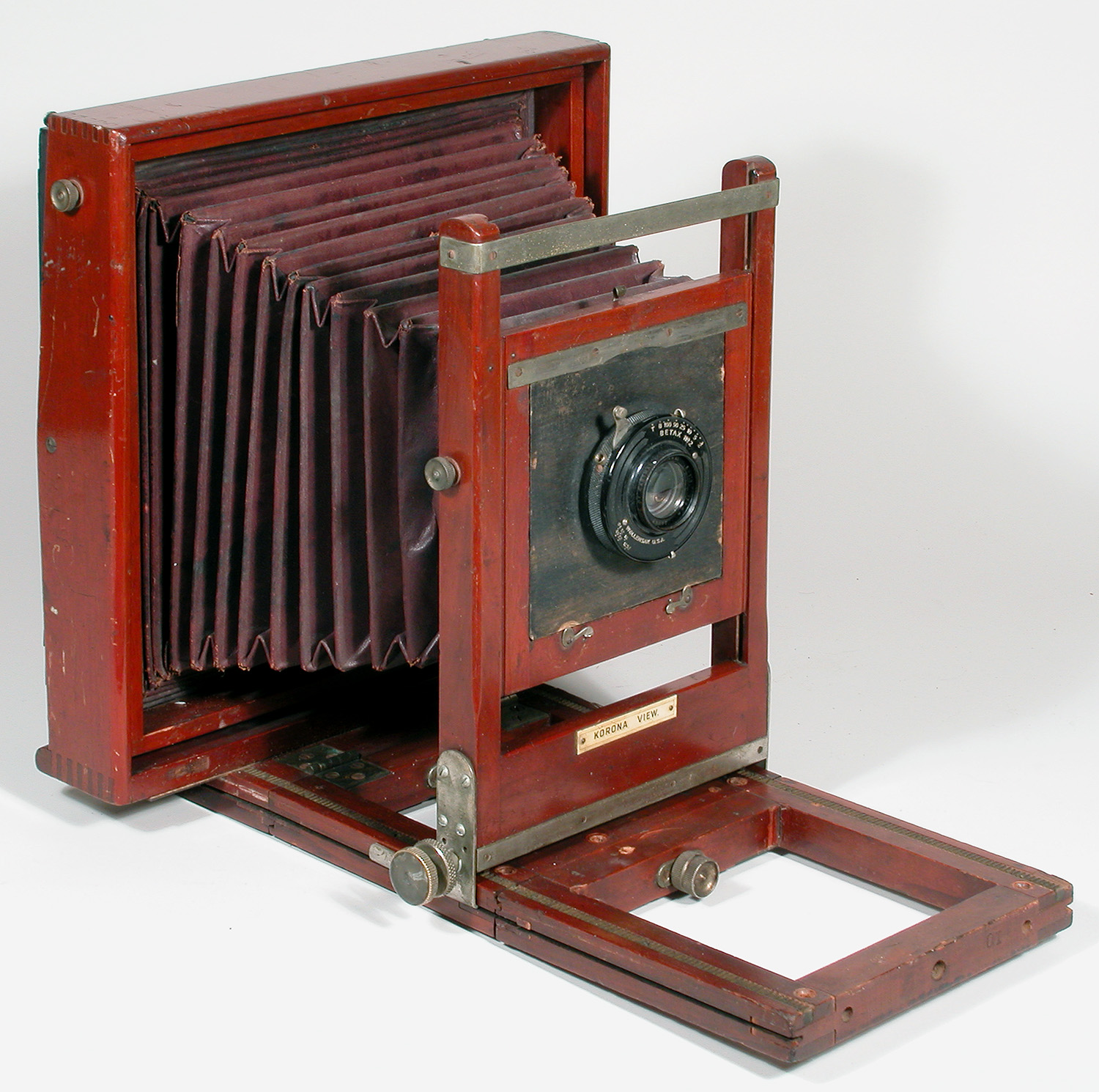 Date Introduced: - ; Years Manufactured: c. 1901
Construction: front focus via rack and pinion; double swing; reversing by removable back; three-piece lens board
Materials: mahogany wood body; red Russian leather bellows; nickel-plated brass hardware
Sizes Offered: 6½x8½, 8x10
Notes:
This camera appears to be a "house" model camera offered in the 1901 Uhlman catalog. It occurs on the same page as the Universal Outfit, another house name for a Portrait and Penny Photo Outfit (5x7 studio camera with having a multiple and shifting back).
This camera appears to be identical to the Gundlach-Manhattan Optical Co. Korona View Camera Variation 1, even down to the same two sizes only manufactured. Gundlach-Manhattan probably made these cameras on contract, as well as the Universal Outfit penny picture camera on the same page that was mentioned above.
References:
Catalogue No. IIII of Professional and Amateur Photographer's Supplies, Wm. F. Uhlman (St. Joseph, MO), c.1901, p. 29
Back to Miscellaneous
Catalogue No. IIII of Professional and Amateur Photographer's Supplies, Wm. F. Uhlman (St. Joseph, MO), c.1901, p. 29