Rochester Optical Co.
American Challenge Swivel Bed Camera
Challenge Camera
C.H. Codman Catalog, 1886, p. 11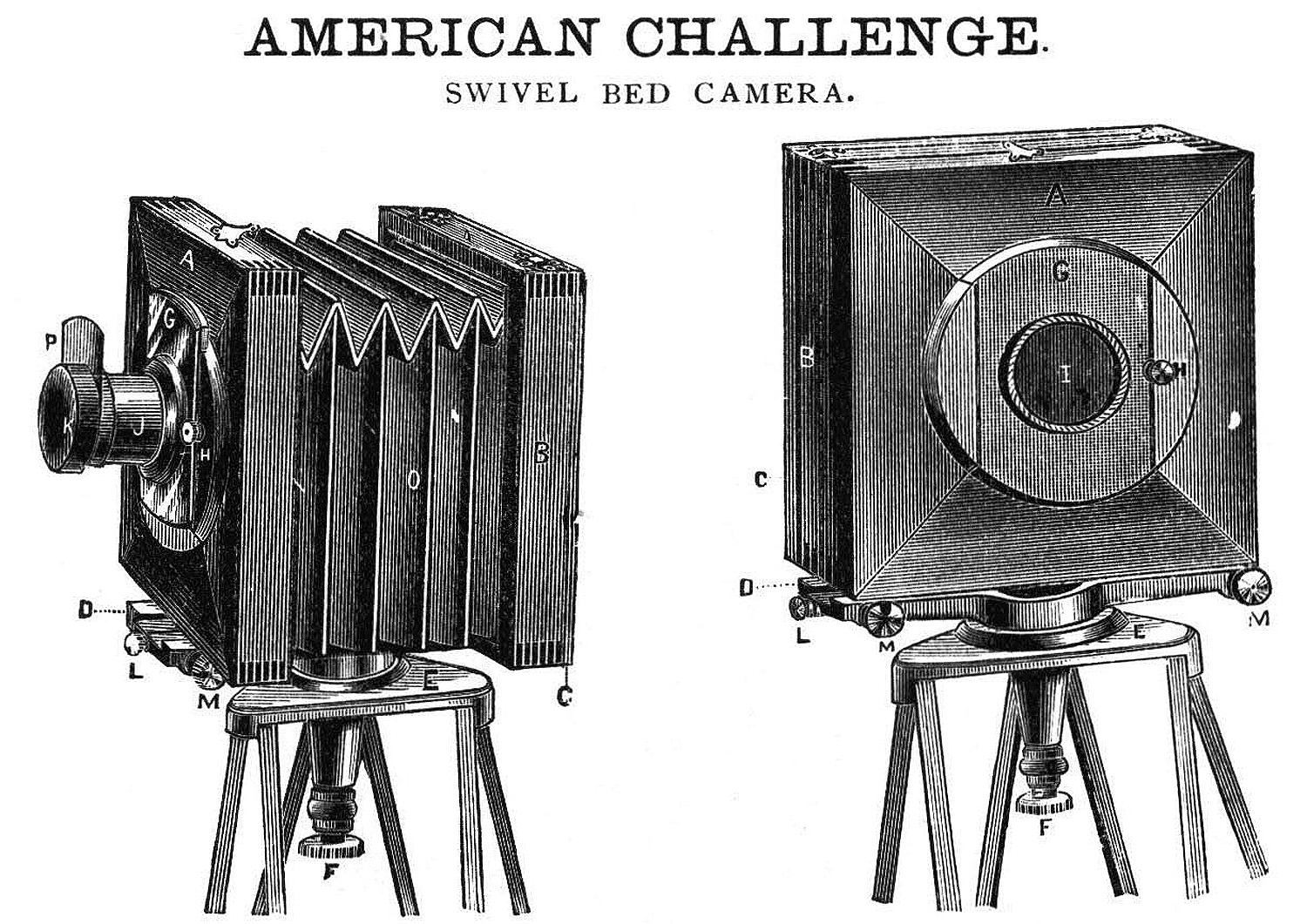 4 x 5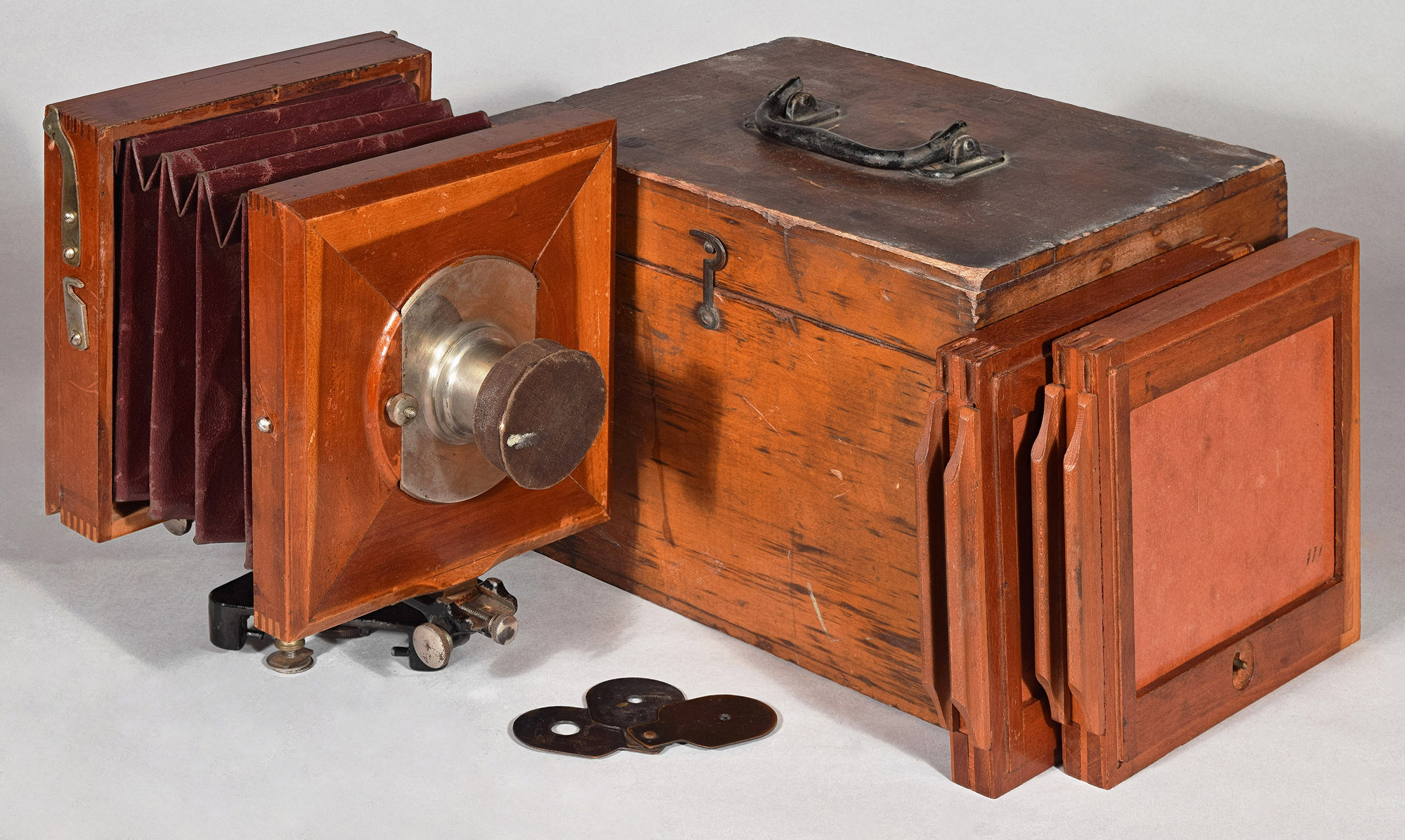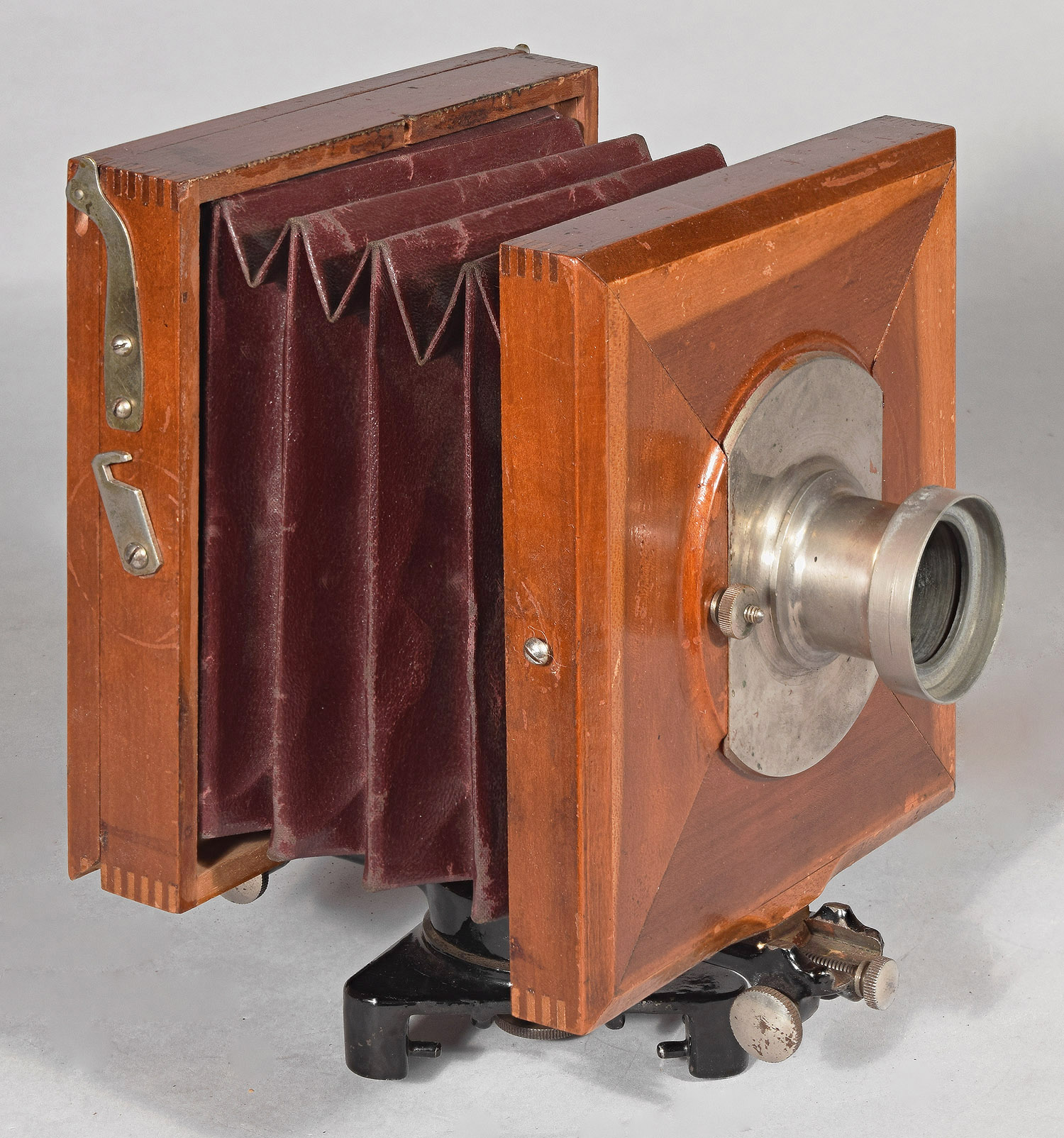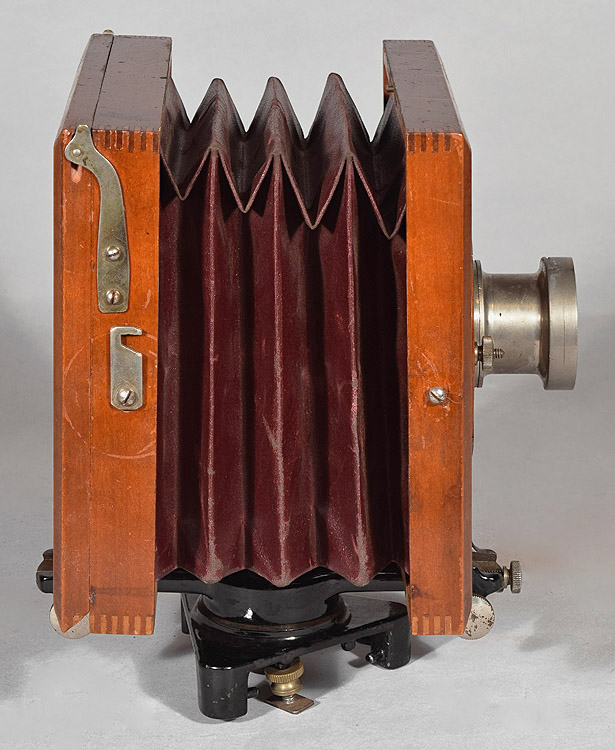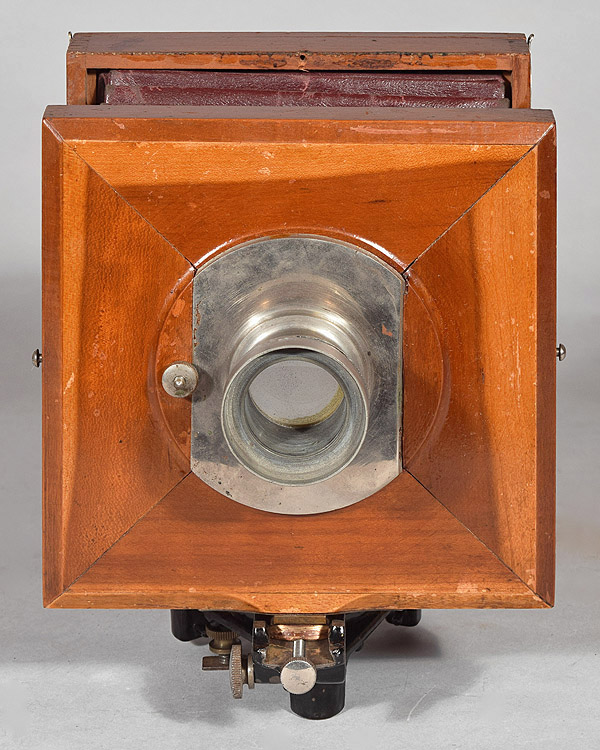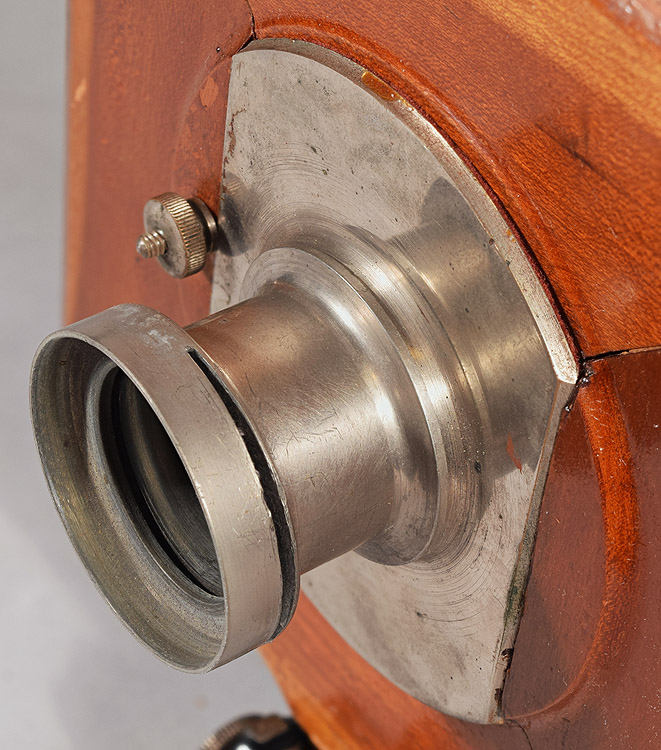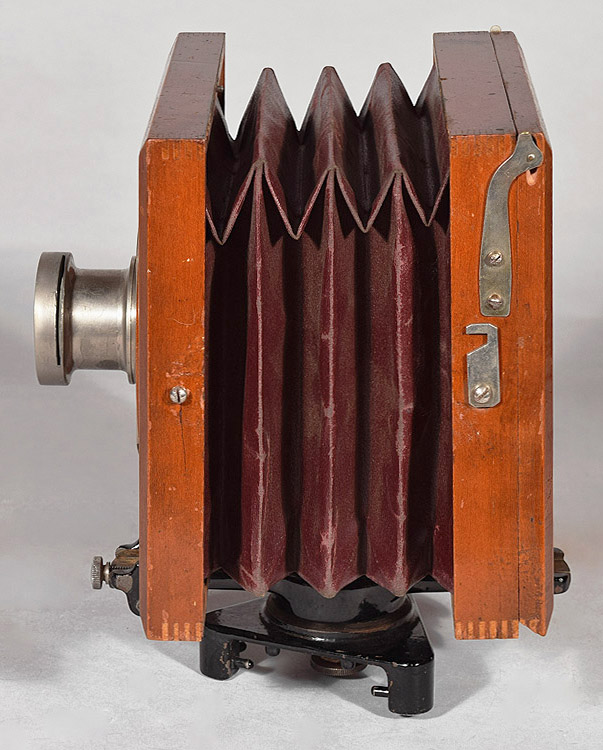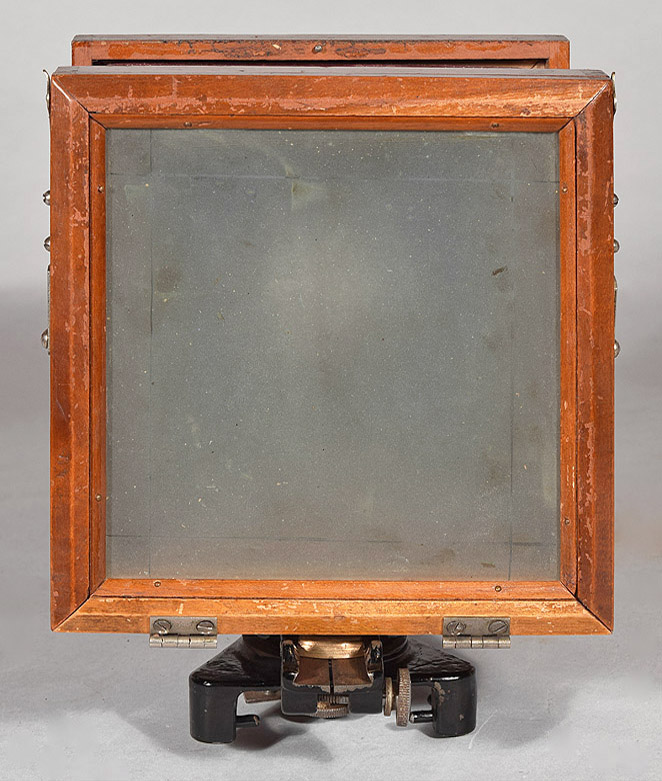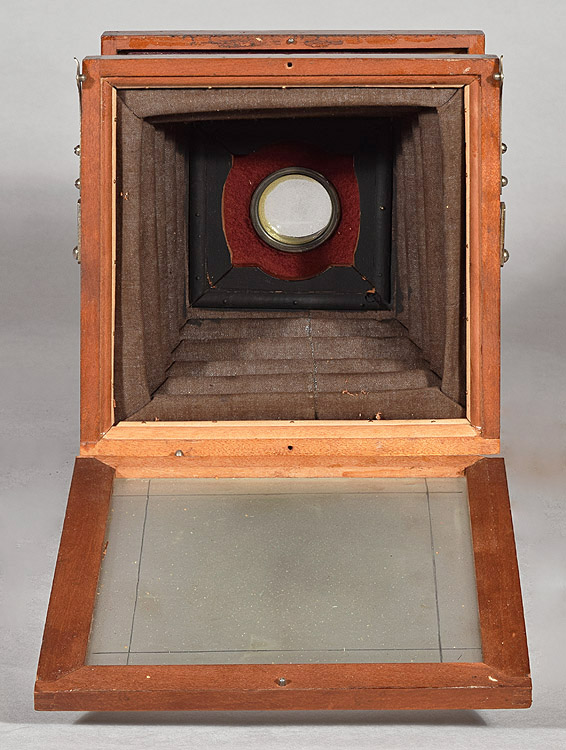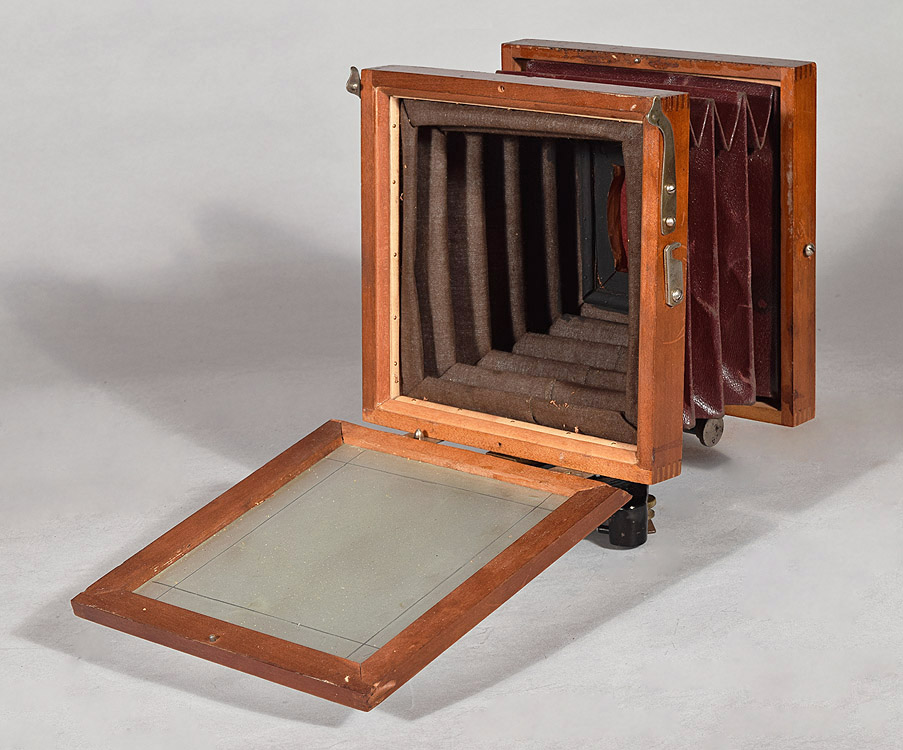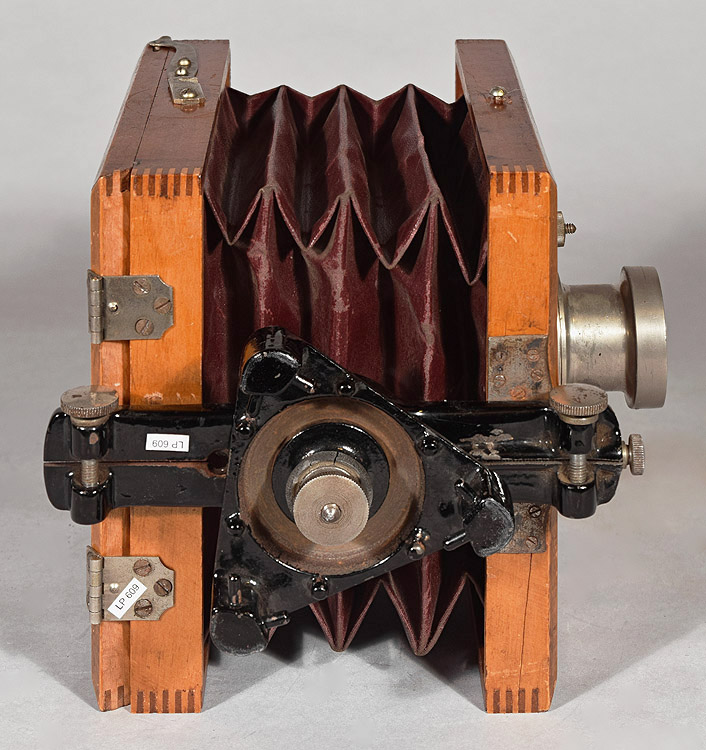 Date Introduced: - ; Years Manufactured: c.1881-1887
Construction: front and back focus; double swing; sliding metal lens board; reversing by removable back; no gears;
Materials: cherry; cast iron base; red leather bellows; nickeled brass hardware
Sizes Offered: 3¼x4¼; 4x5
Notes: has an innovative metal monorail-like base; originally made by Walker & Co., and continued by ROC for a few years. A wooden bed American Challenge Camera of different construction was offered in 1883 in 5x8 format. The bed of the above model must be swiveled for stowage in the wooden case.
References:
Rochester Optical Co. Catalog, 1883
American Journal of Photography, March, 1885, p. 9
Illustrated Catalogue of Photographic Apparatus, Rochester Optical Co. (Rochester, NY), distributed by C. H. Codman (Boston, MA), 1886, p. 11

Back to Rochester Optical Co.