Rochester Optical Co.
American Challenge Camera (Wooden Bed)
Gent's Magazine, October 1883


5 x 8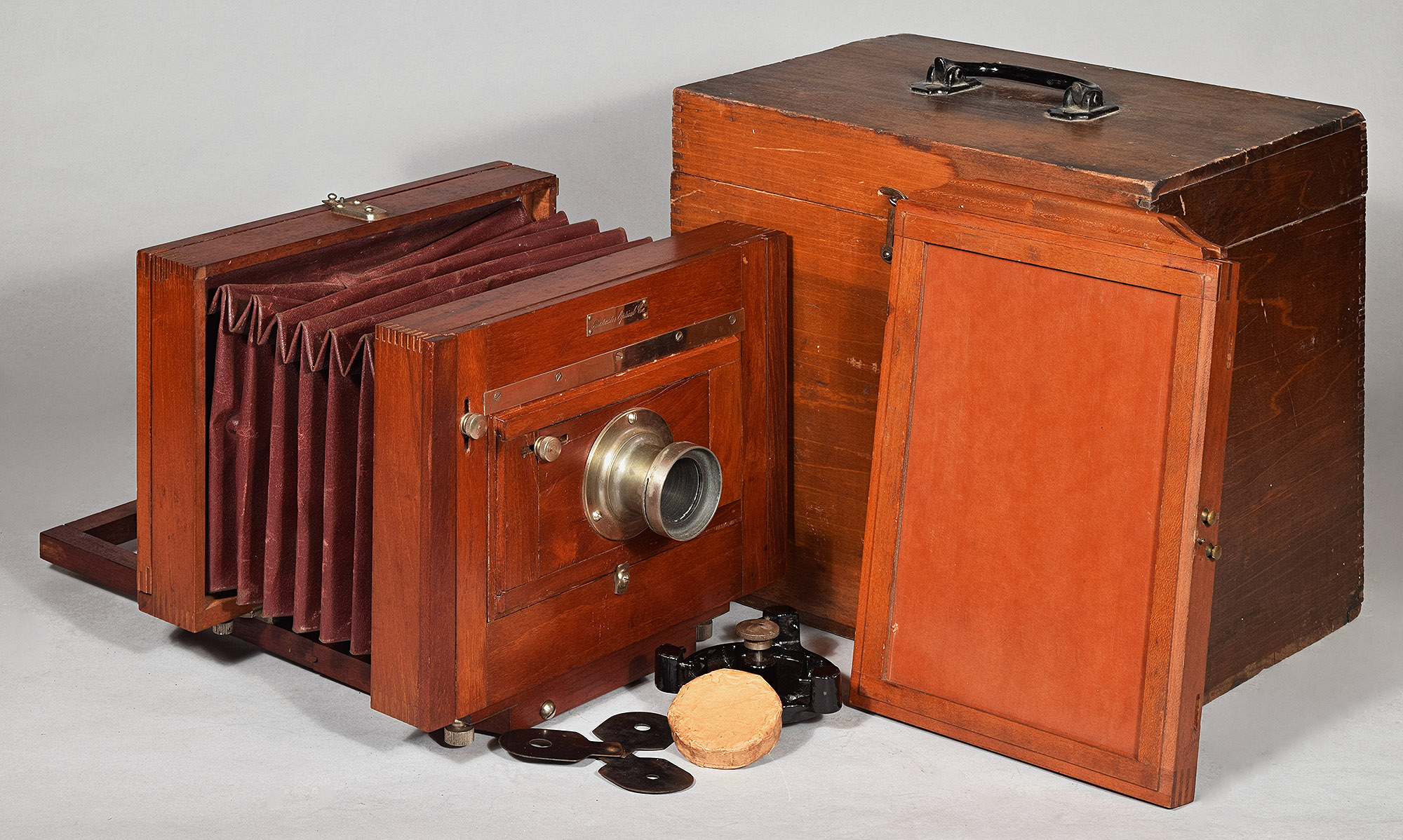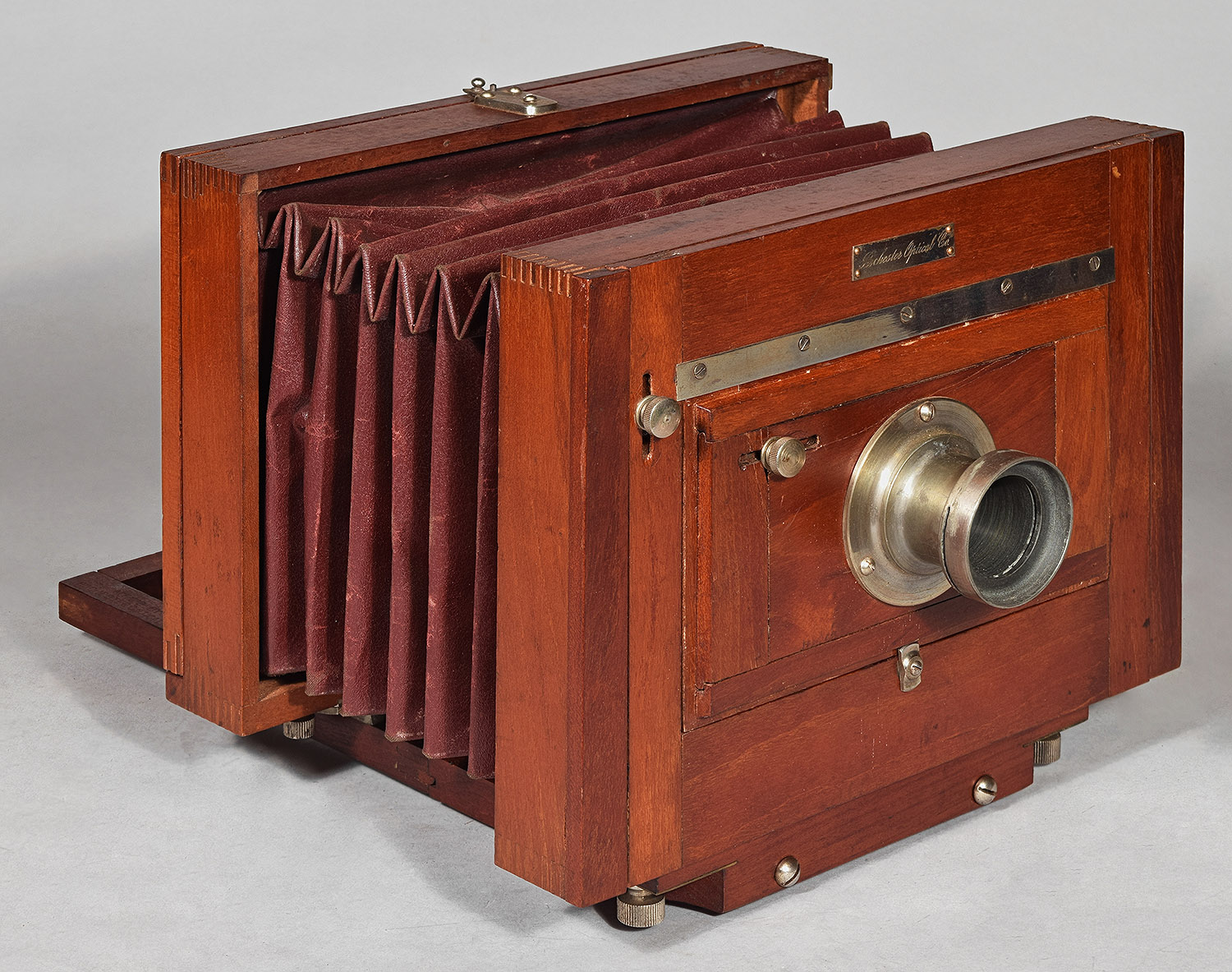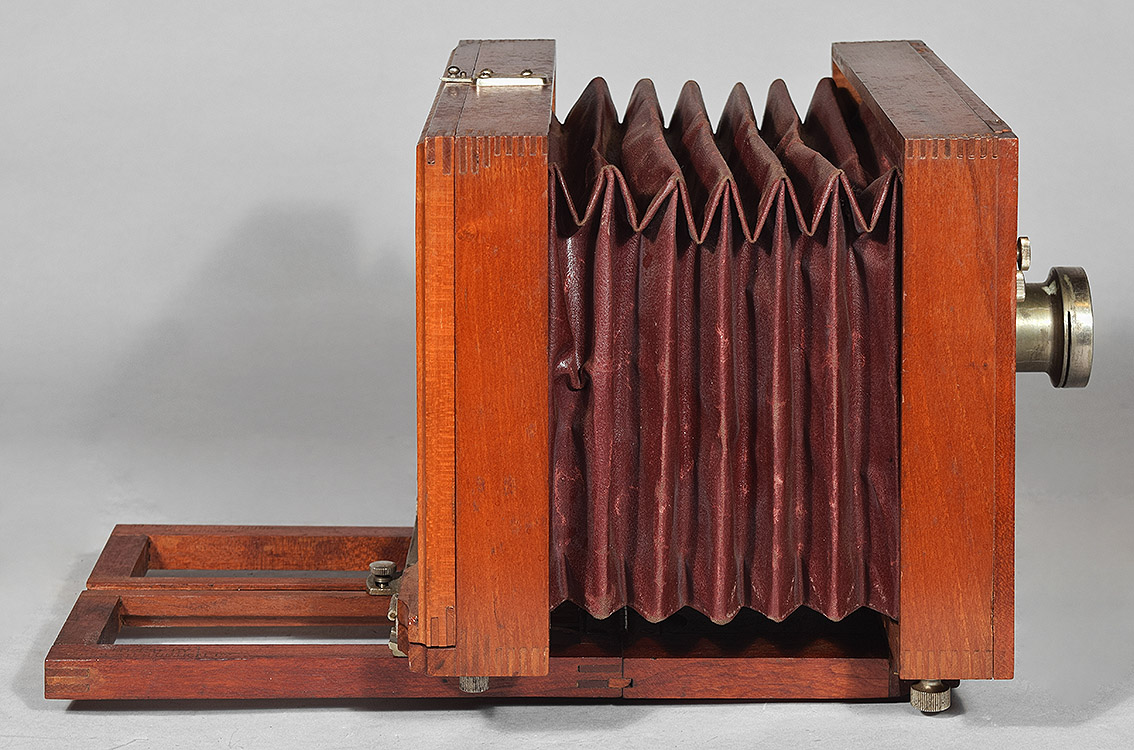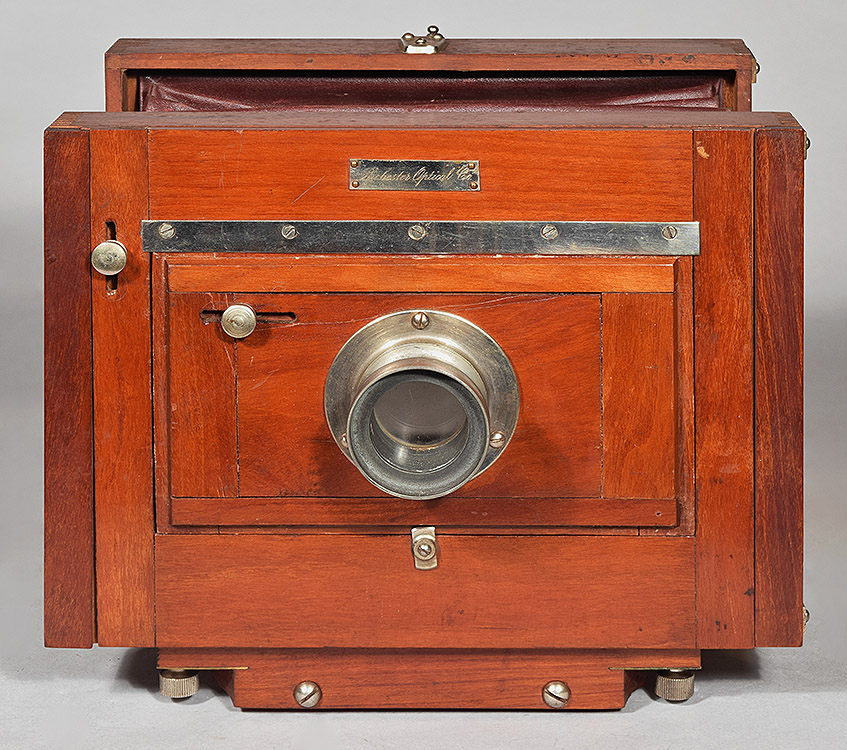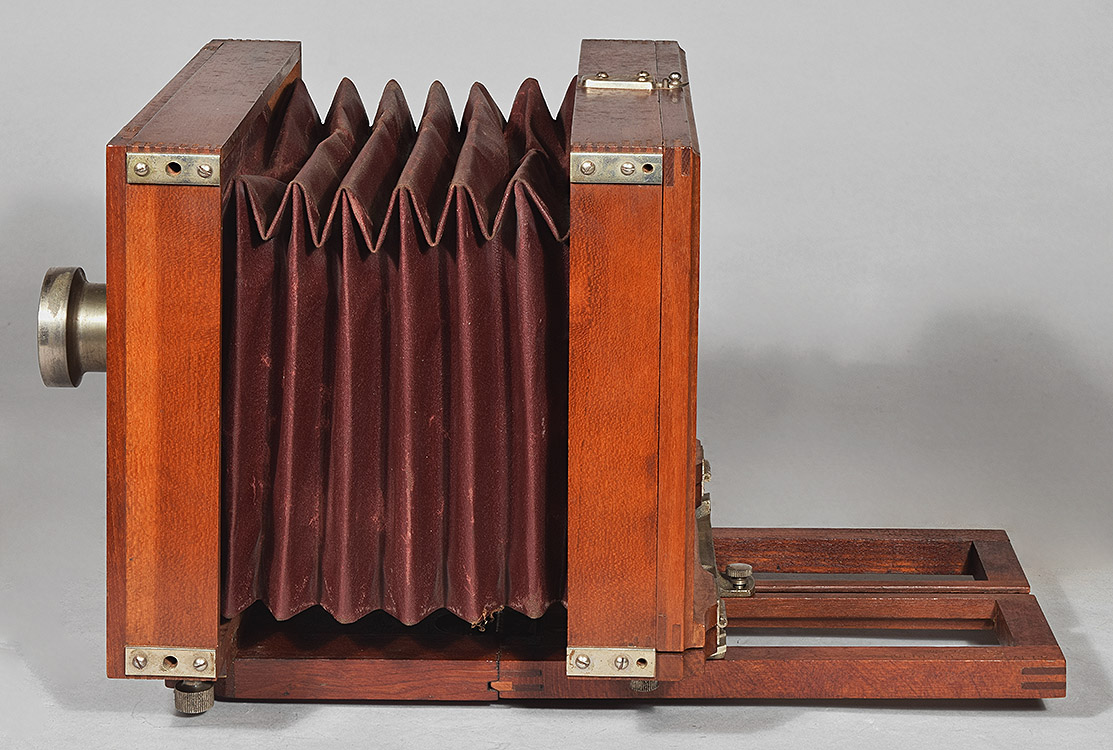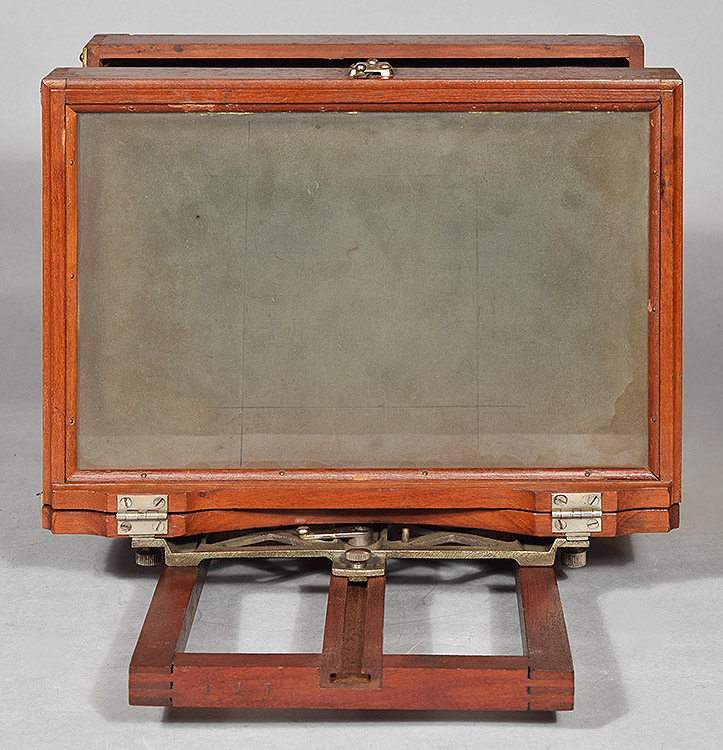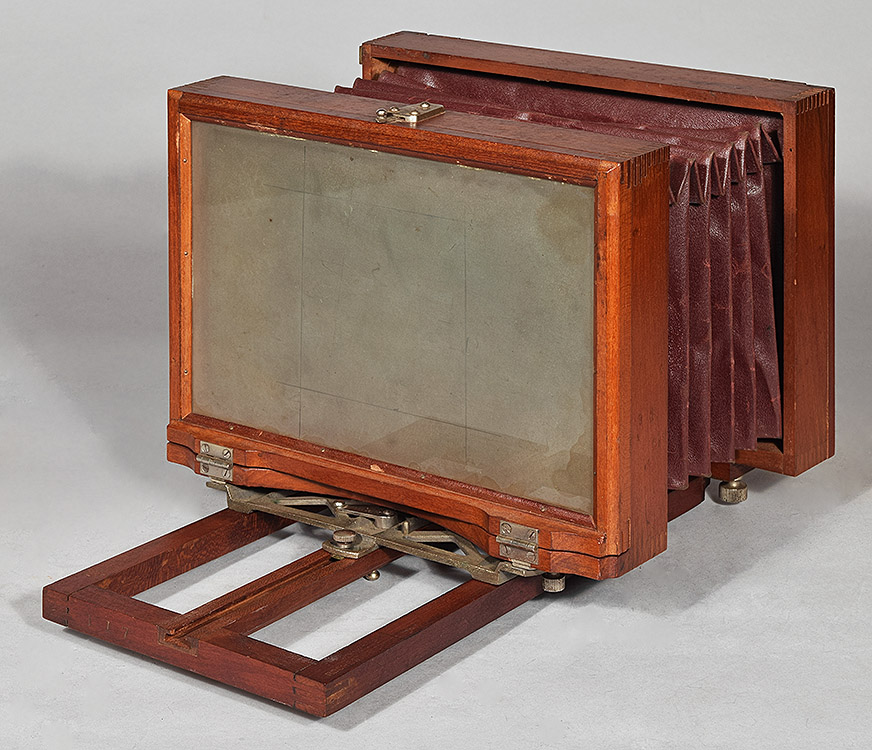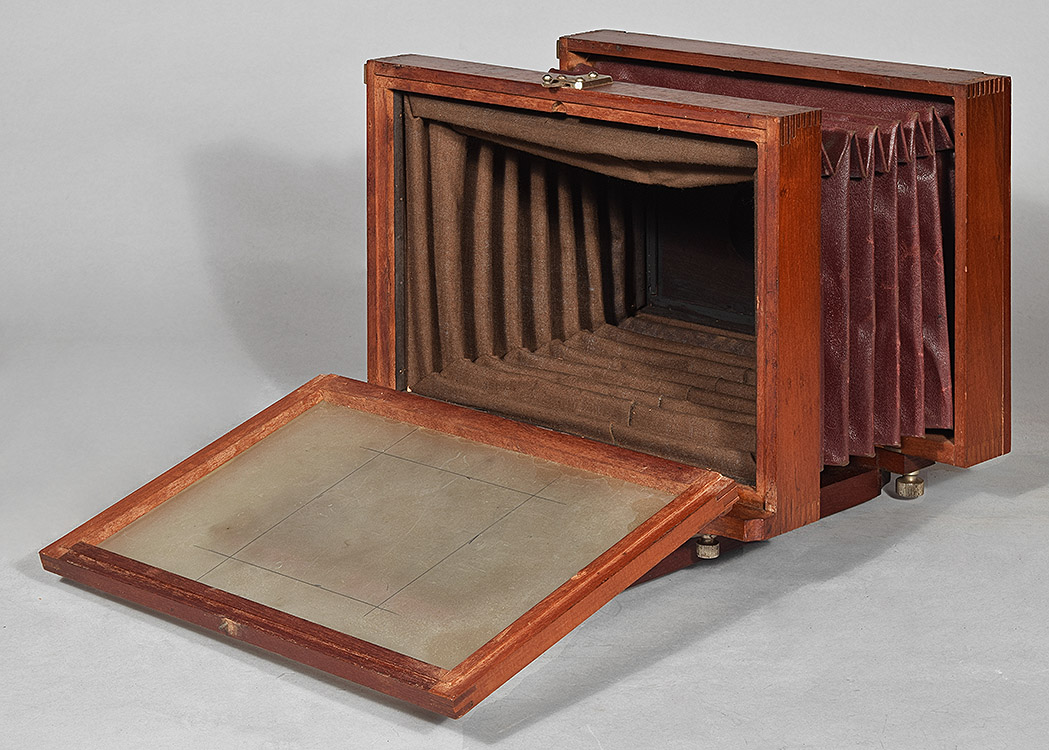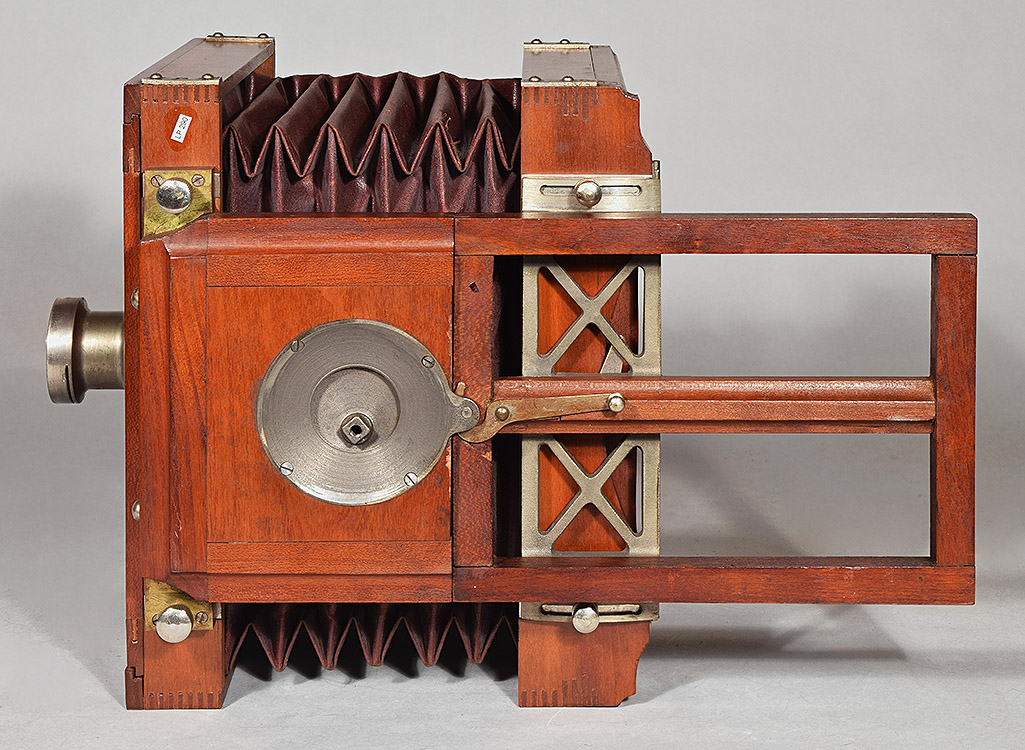 Metal label on front face


Stamp on wooden case


Stamp on plate holder


Date Introduced: - ; Years Manufactured: c. 1883
Construction: back focus via push-pull; double swing; shifting wooden lens board; reversing by unscrewing 4 screws and re-positioning;
Materials: mahogany body, cherry base; built-in swiveling cast iron tripod base; maroon leather bellows; nickeled brass hardware
Sizes Offered: 5x8.
Notes:
This model features an incredibly cumbersome method of reversing the format (e.g., from horizontal to vertical) involves un-screwing 4 thumbscrews on the bottom (two on the front standard and two on the rear standard). The rear screws must not be unscrewed too far, lest the swing mechanism (consisting of matching arc-shaped metal pieces) fall off and the screws lost. It resembles the American Challenge Swivel Base Camera in that it has a built-in cast iron tripod base that swivels in a large ball and socket.
The example above has a metal Rochester Optical Co. label on the front, while the example below identifies the manufacturer via merely a stamp in its bed. A third example is known, but only from its bellows and standards, as, at one time, it was unscrewed from its base and the base was lost.
References:
Rochester Optical Co. Catalog, 1883
Gent's Magazine, October, 1883
5x8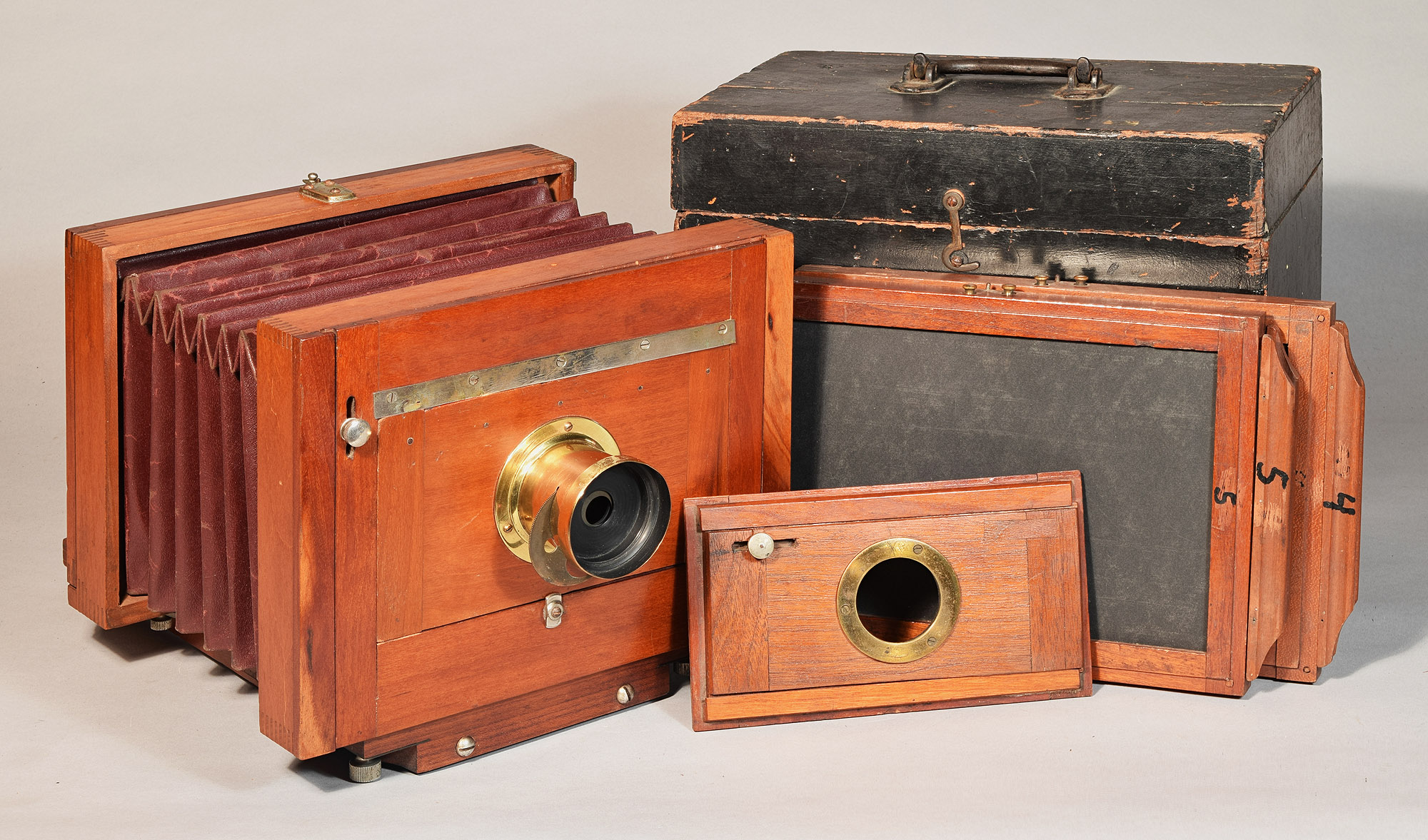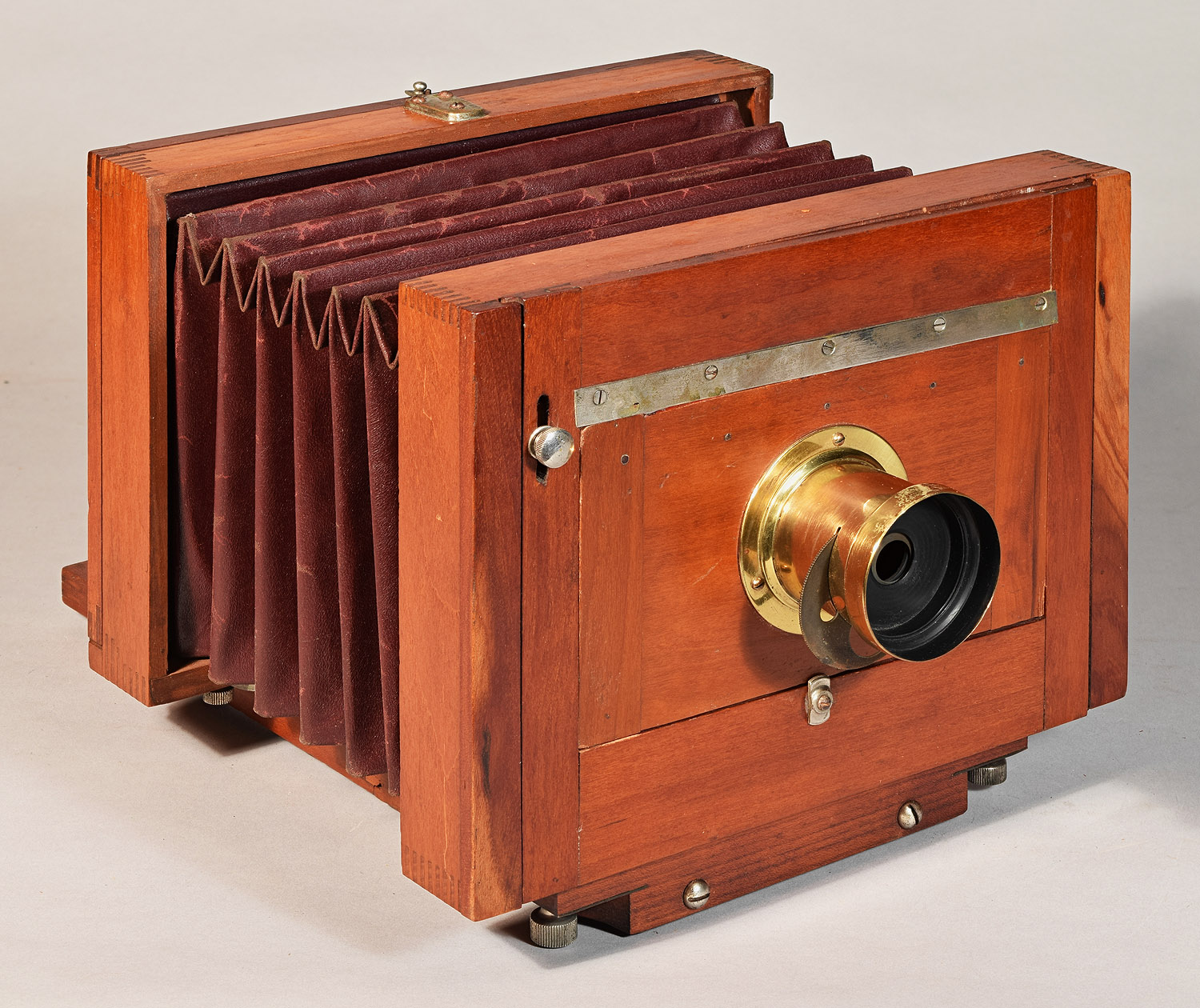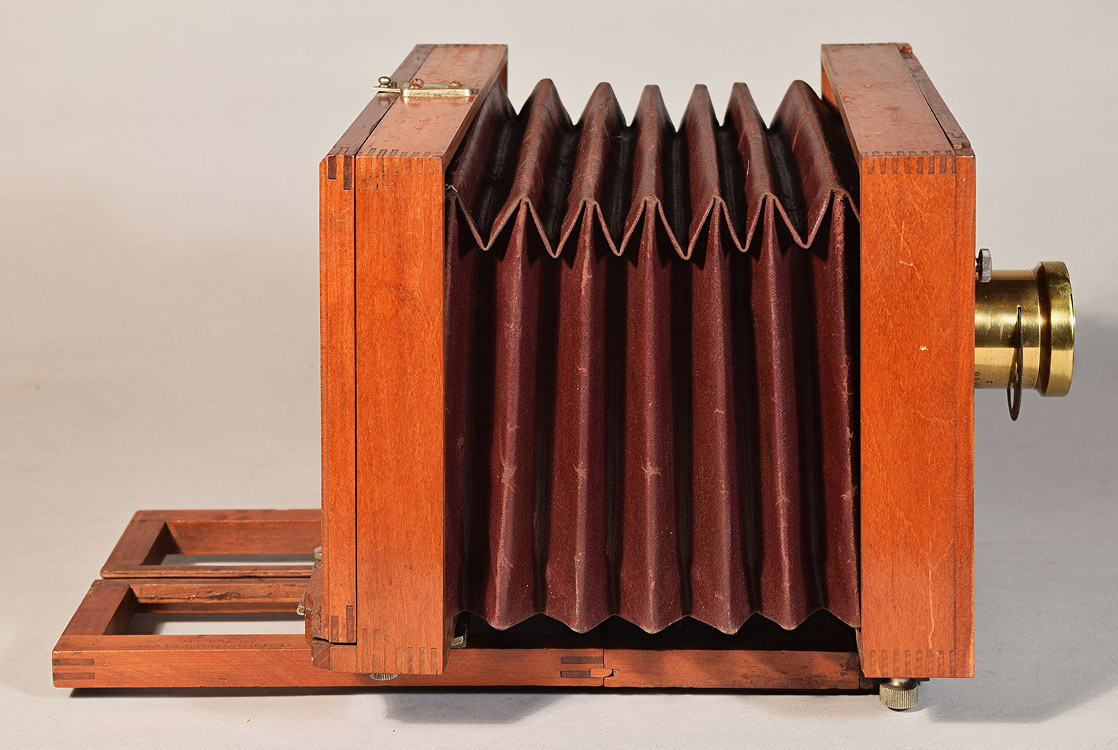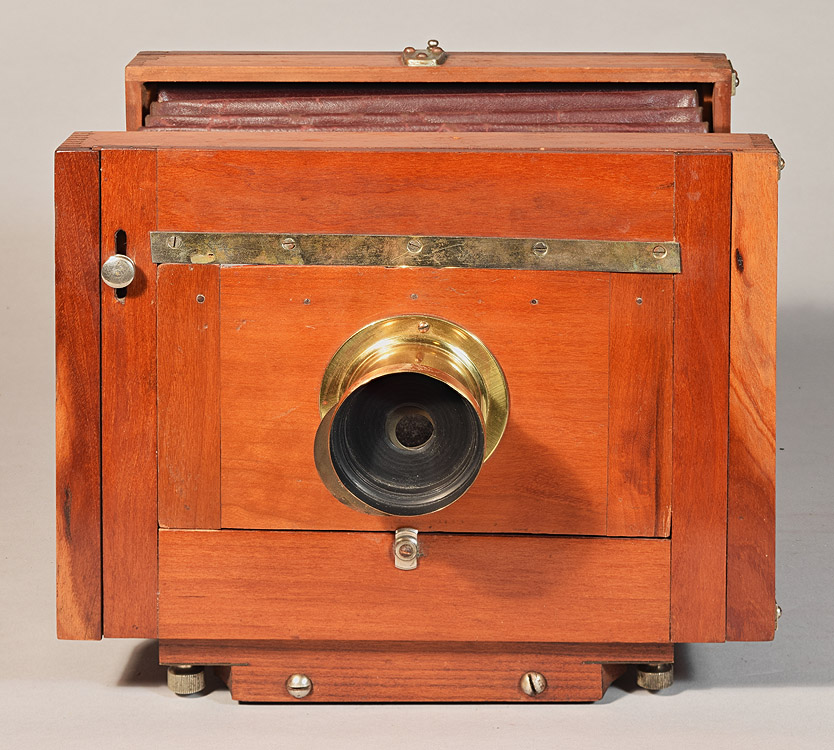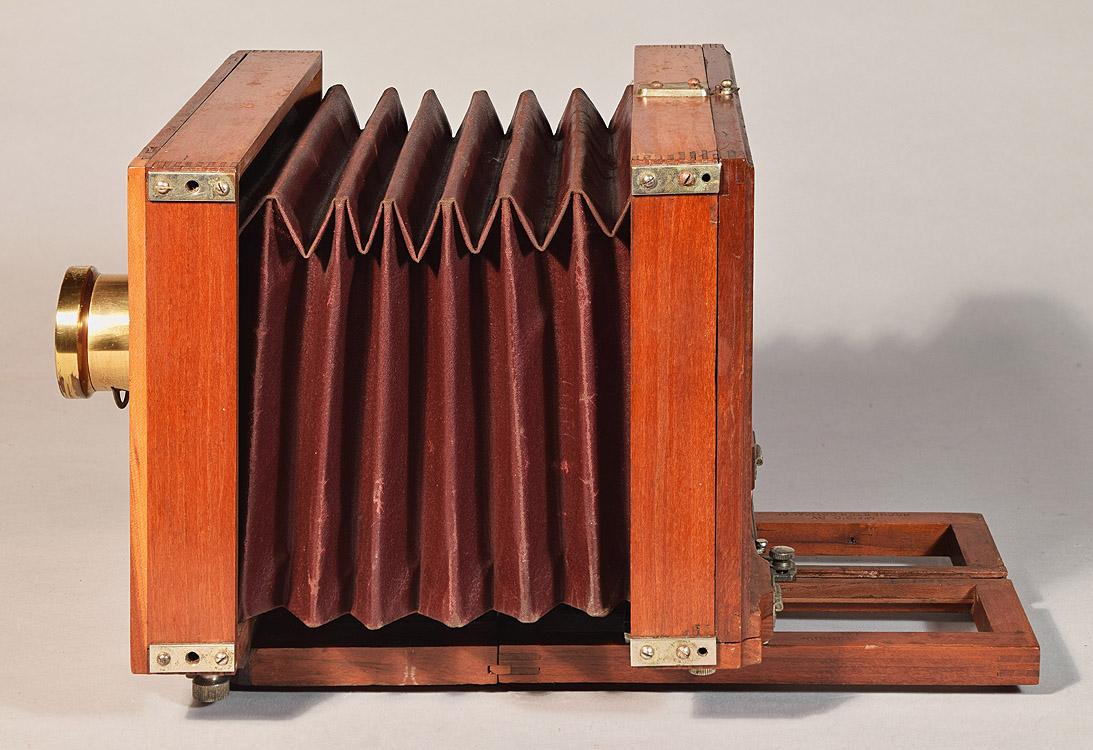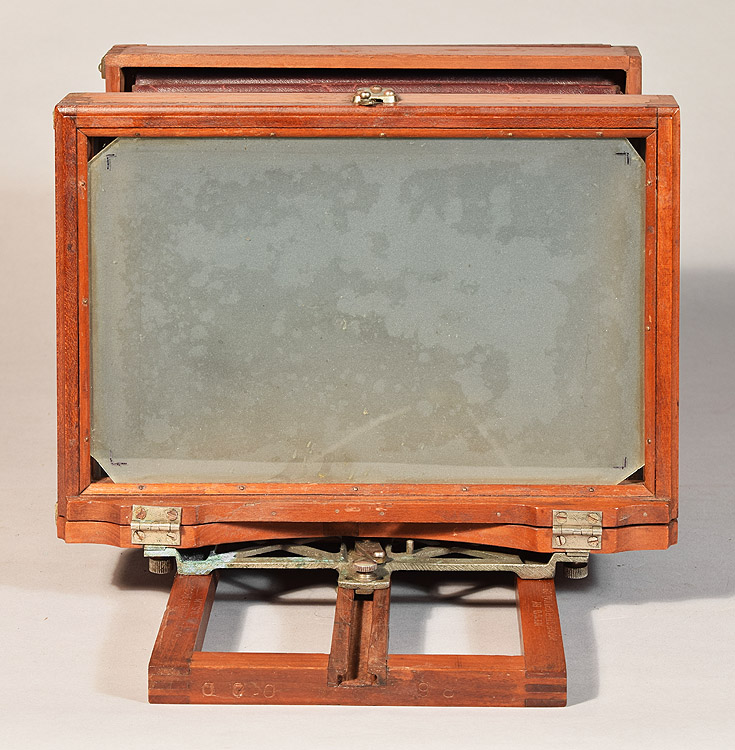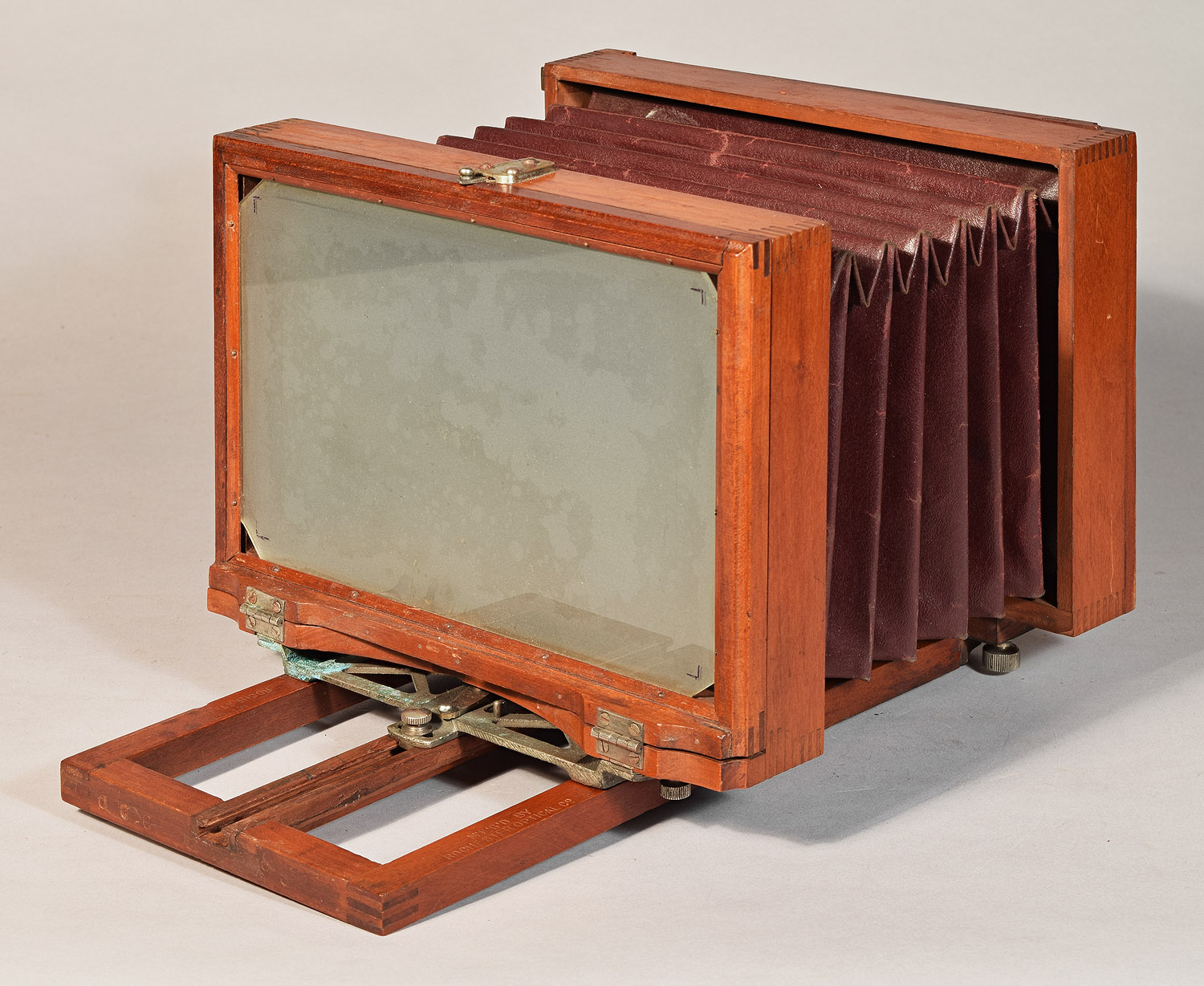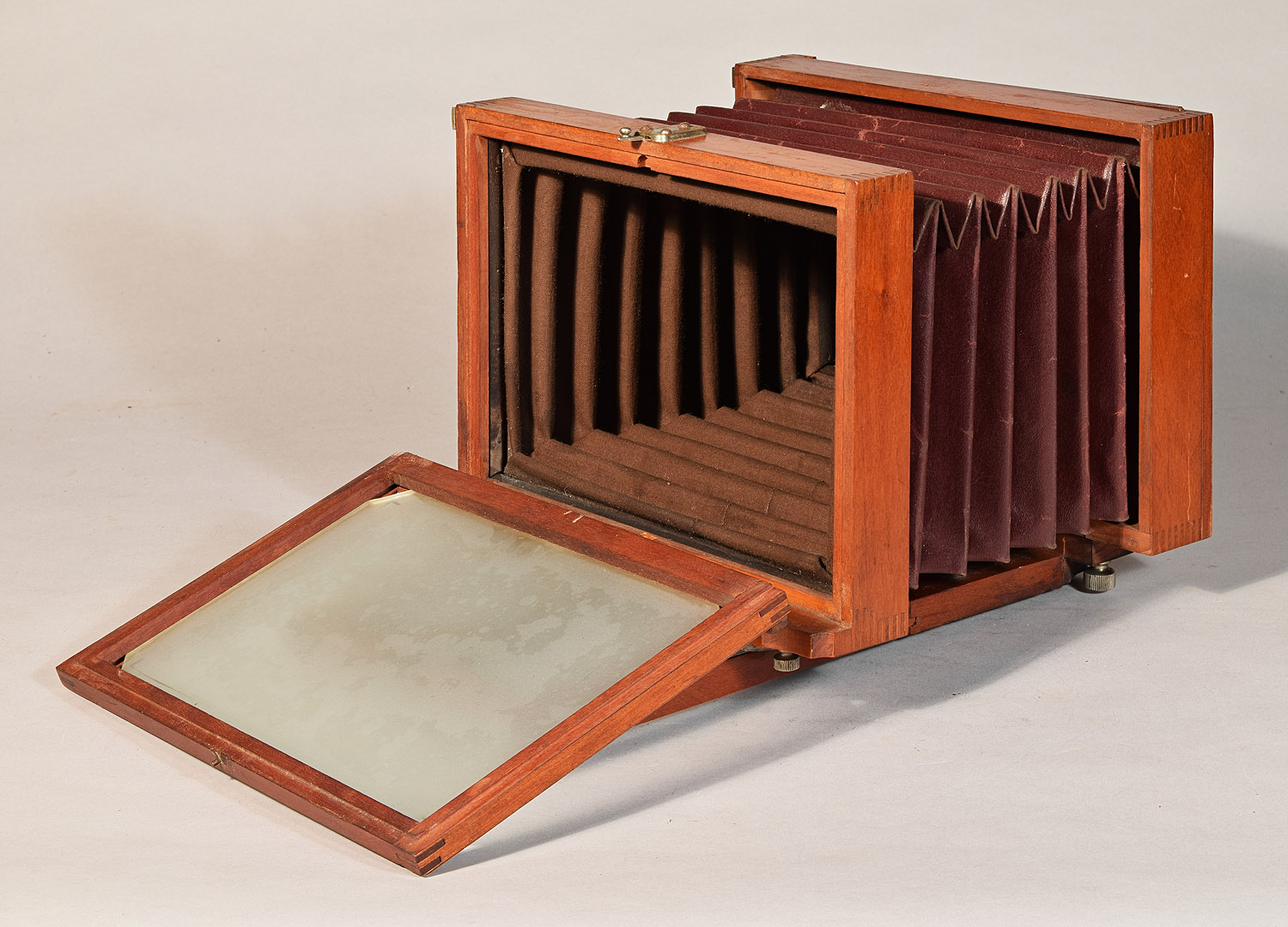 Bottom of camera, showing the hook that keeps the bed rigid, hooking onto the rim of the built-in tripod top, the skeletal metal rear undercarriage,
and the four thumbscrews that must be undone to change from horizontal to vertical format.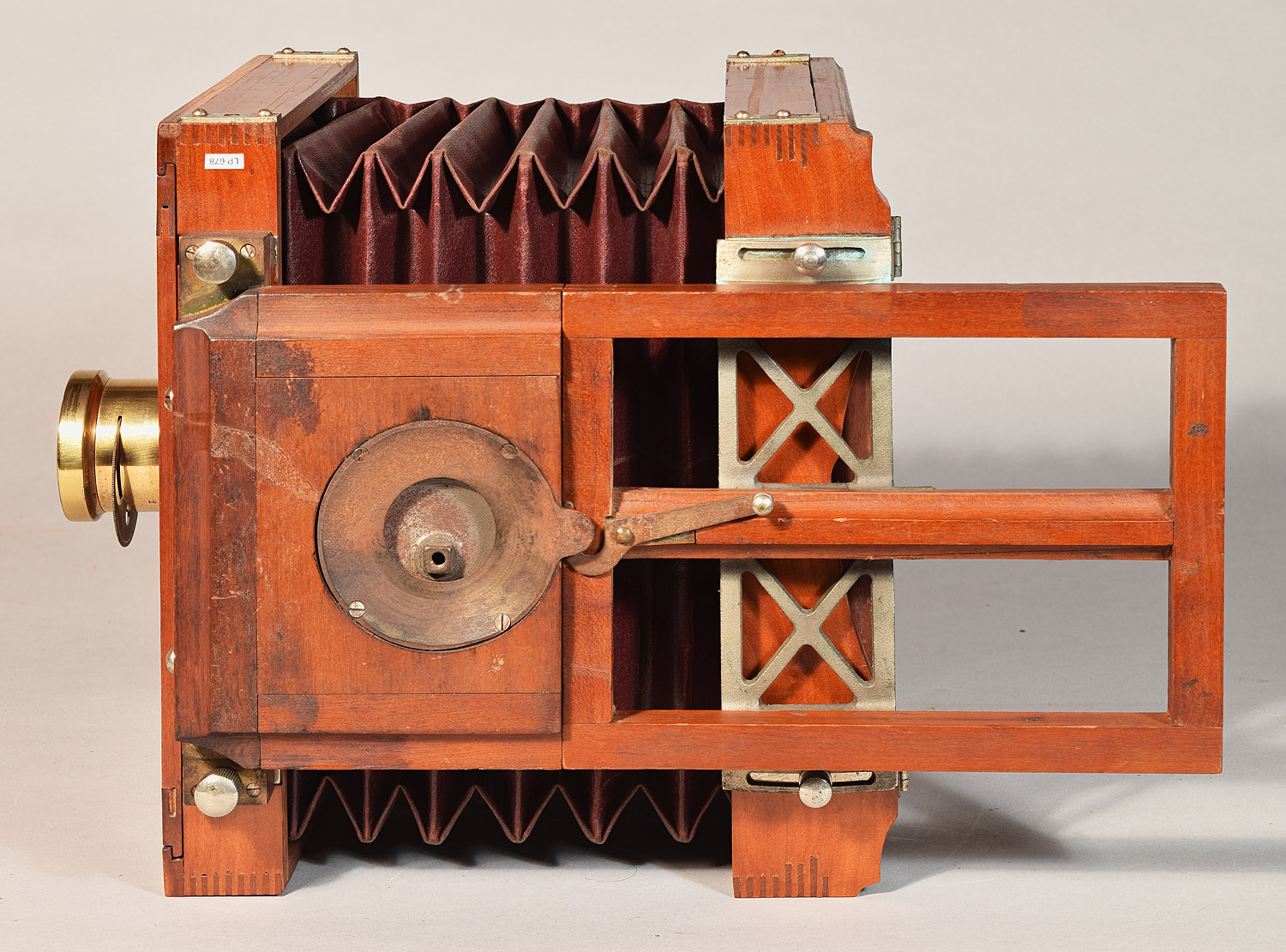 The rear undercarriage from the back, showing the focus clamp (lever) and the thumbscrew that allows a limited left-right swing.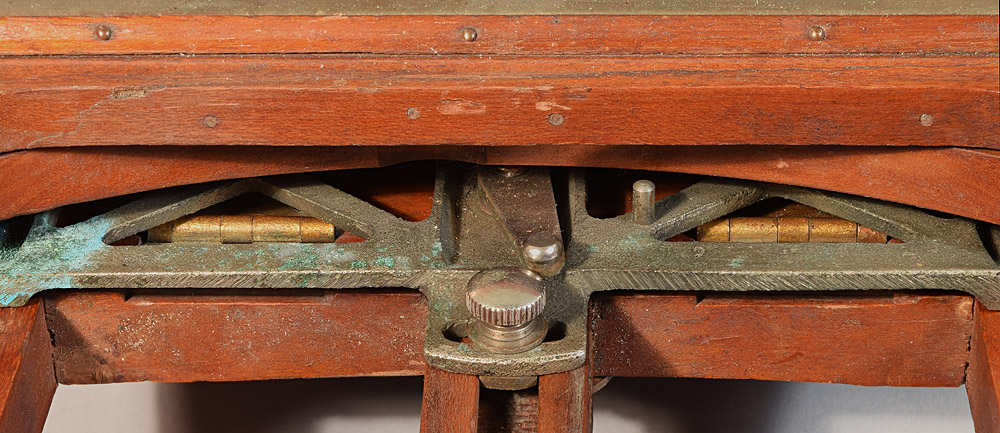 Manufacturer's stamp at the rear of the base.


An early, oblong-type, top clasp instead of the usual round type.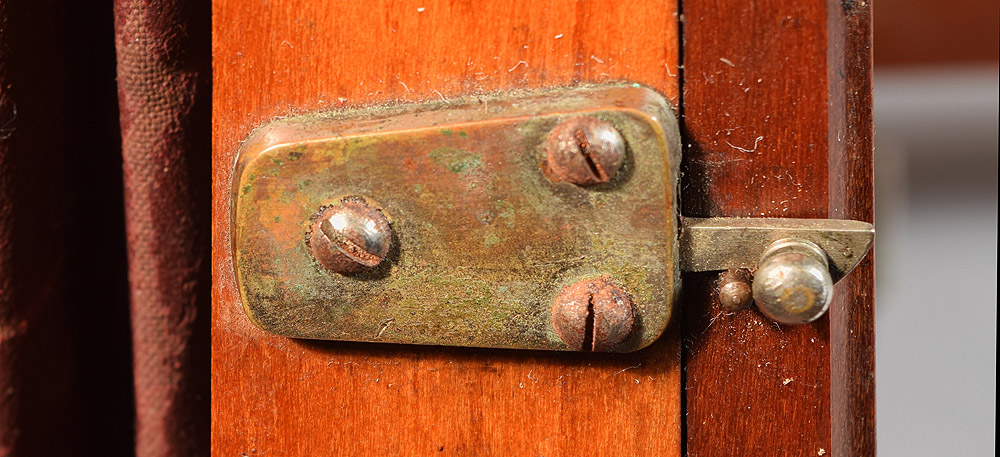 Back to Rochester Optical Co.