Rochester Optical Co., Rochester, NY
Empire State Camera, Variation
1
Below, Rochester Optical Co. Catalog, May 1893, p. 8-9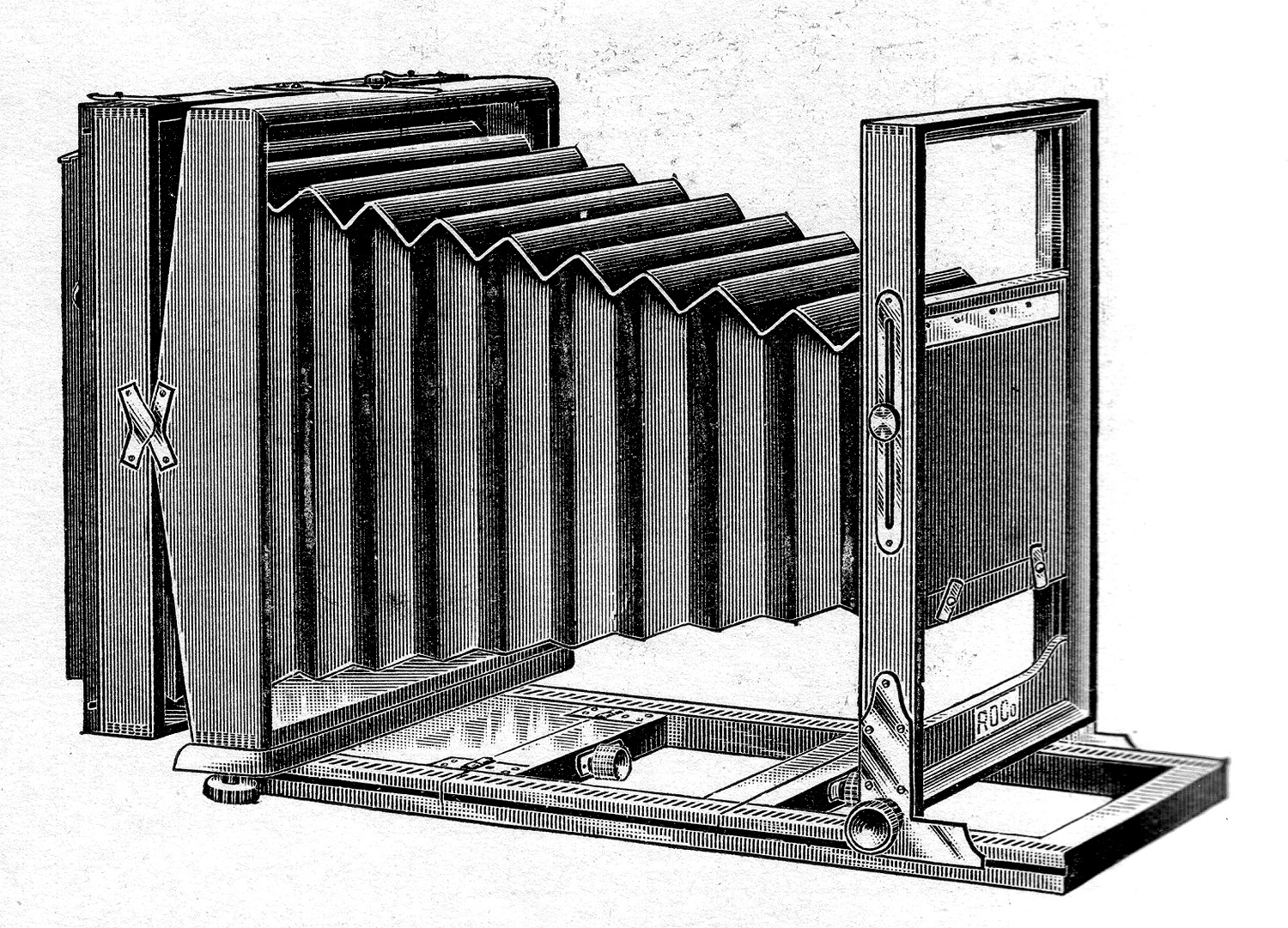 8 x 10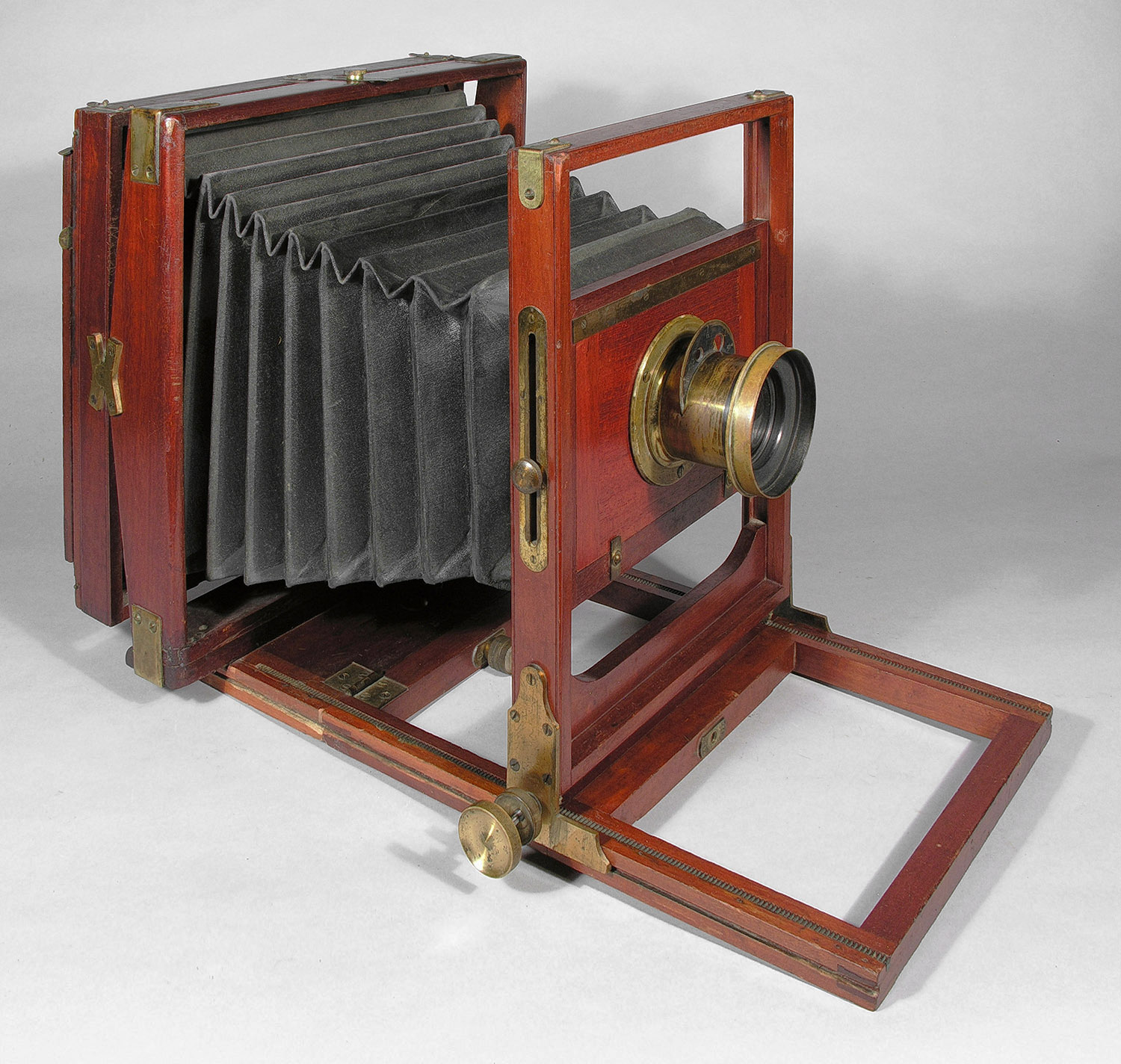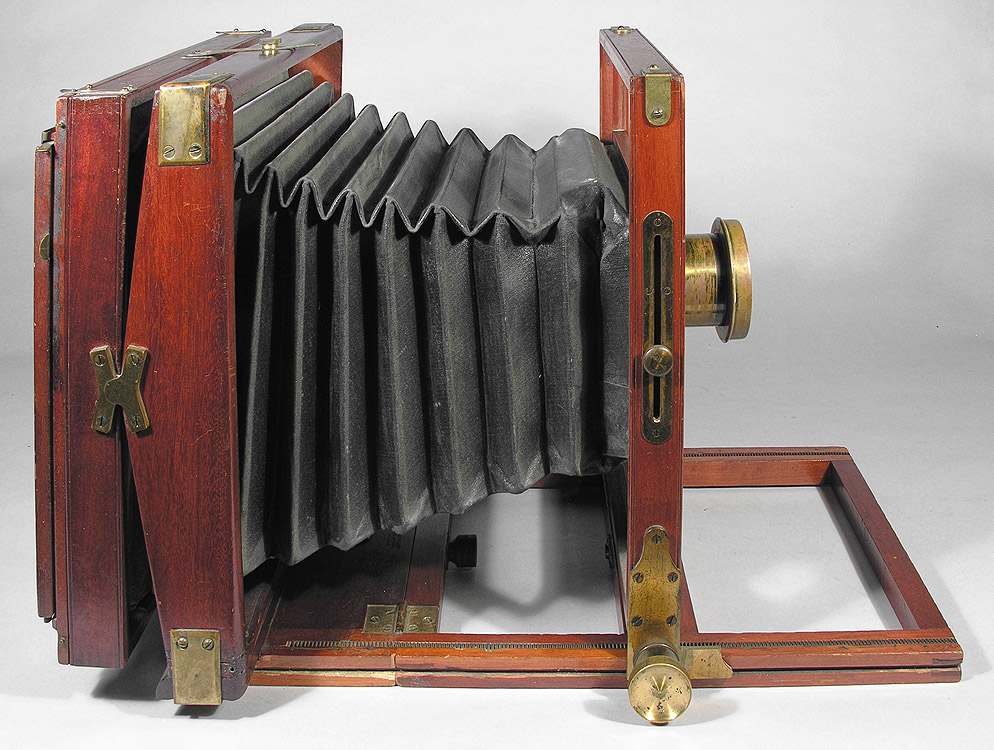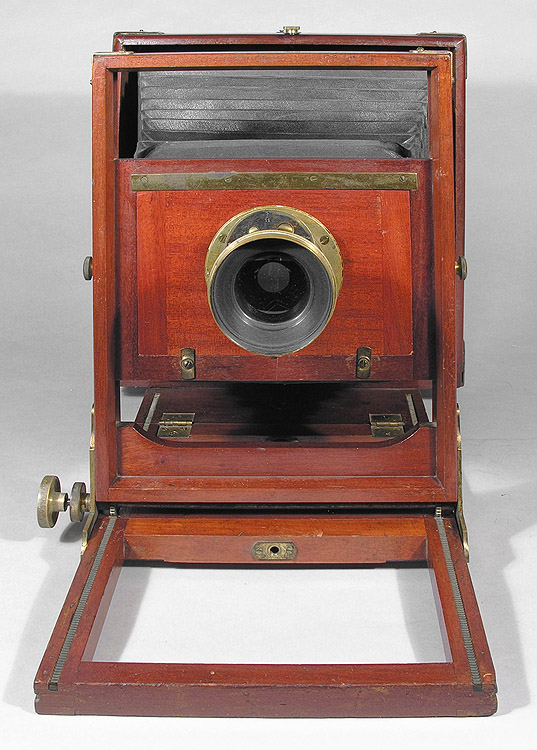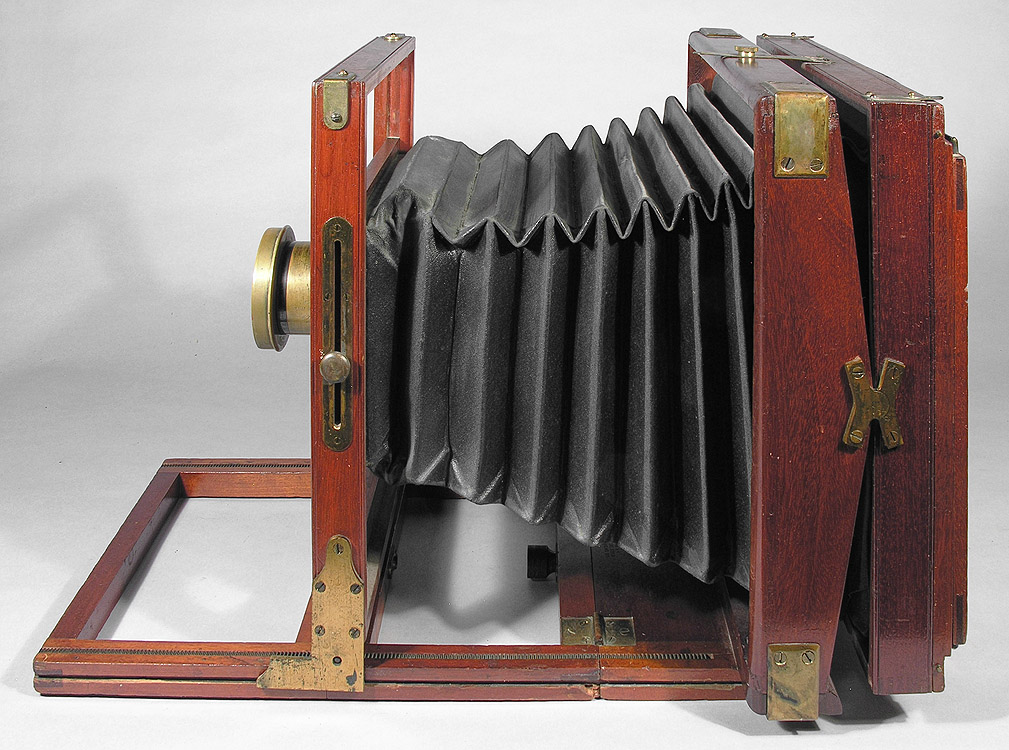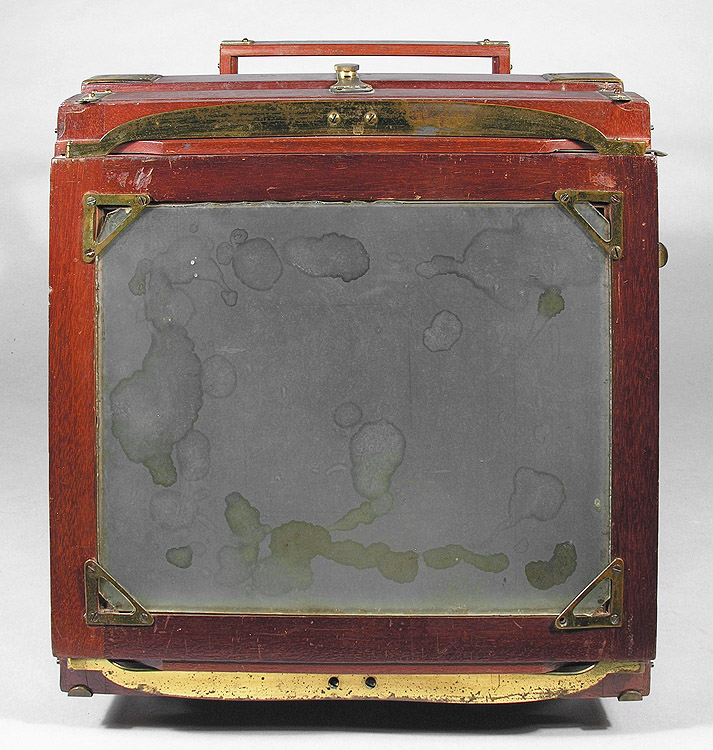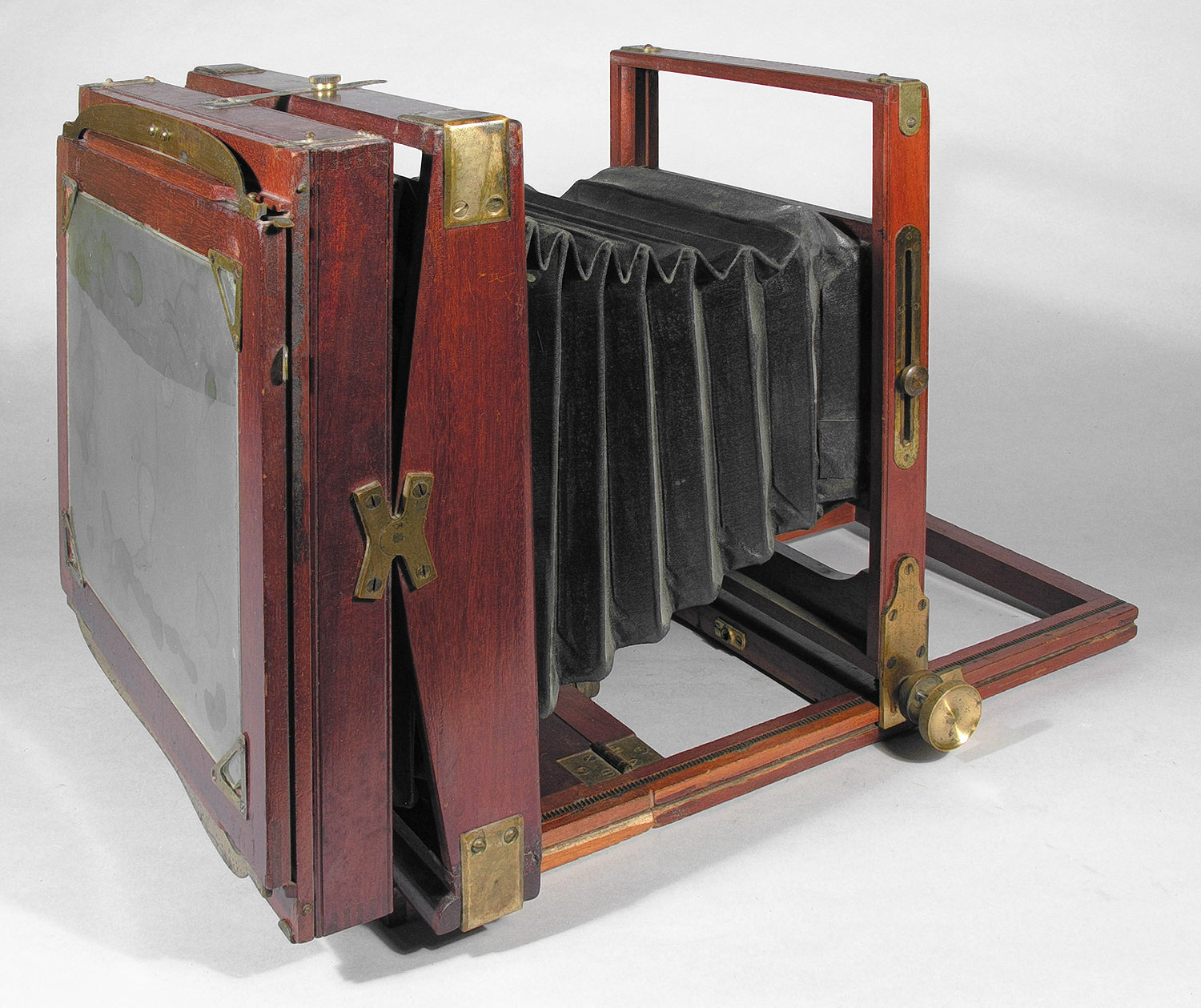 8 x 10 Stereo Setup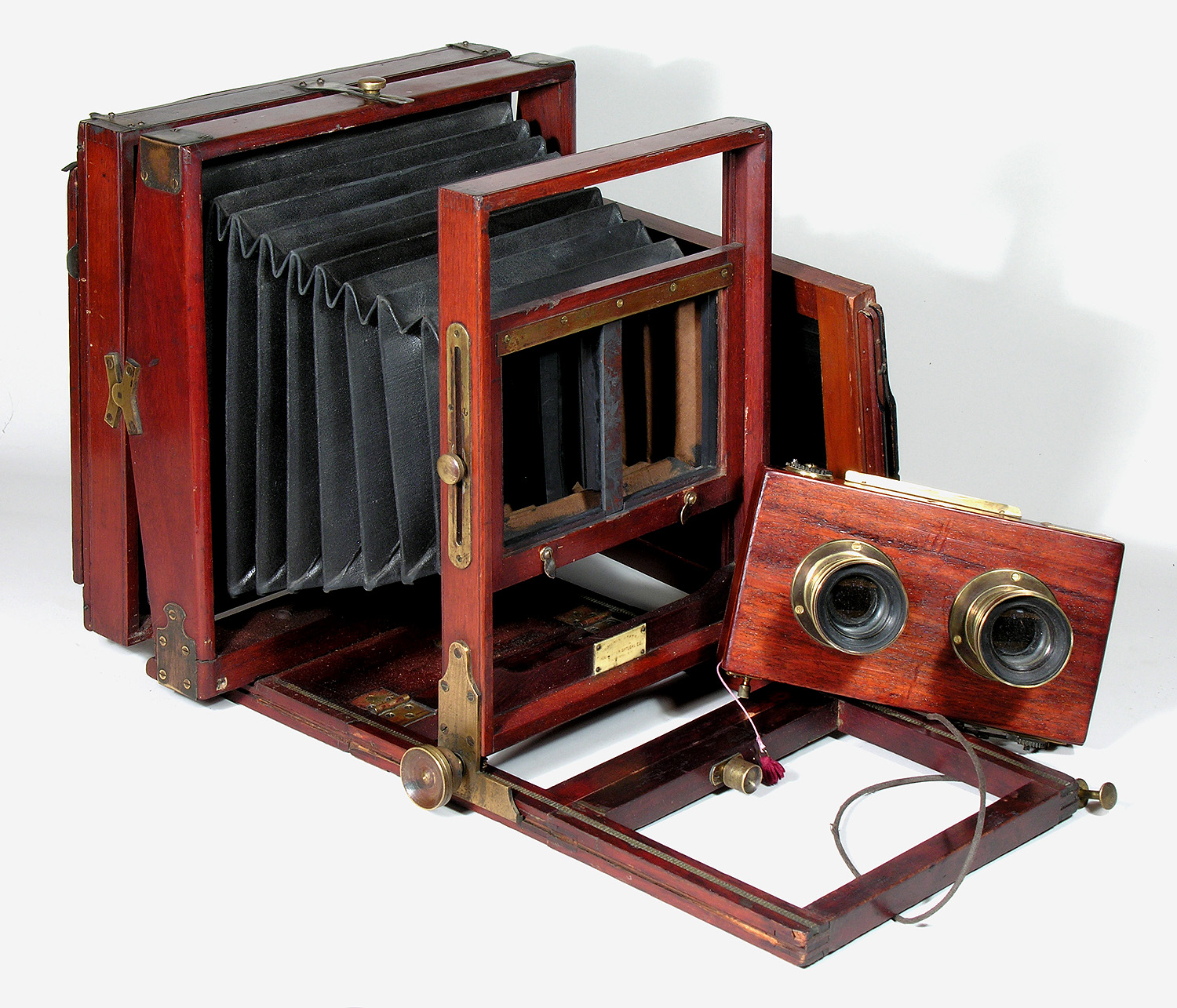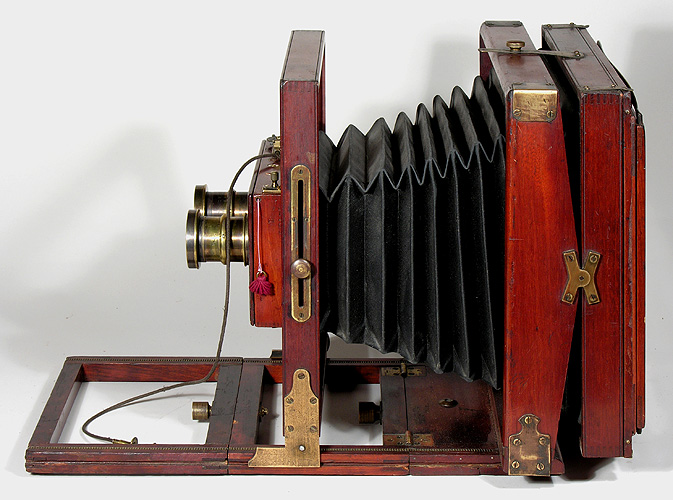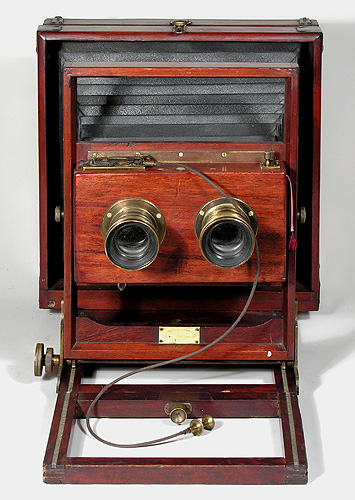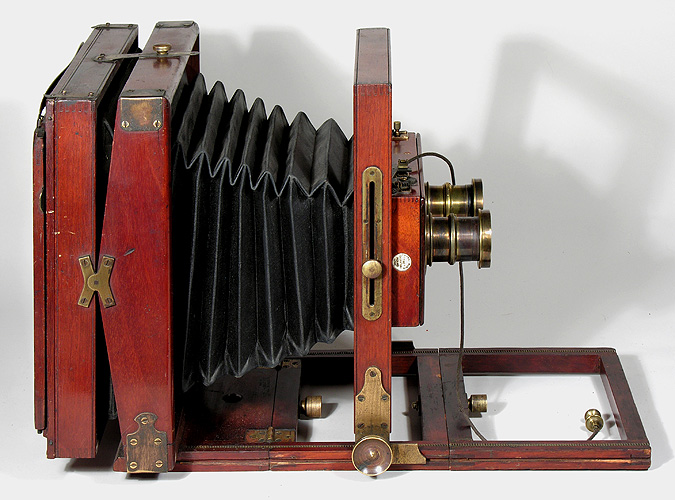 Date Introduced: - ; Years Manufactured: c.1893 - c.1897
Construction: front focus via two gear tracks on top of base rails; double swing from a center pivot; rising front via thumbscrews on both sides of the front standard; reversing by removable back; base rigidity via a thumbscrew; spring back
Materials: mahogany body; cherry base; black fabric bellows; brass hardware
Sizes Offered: 5x7; 5x8; 6 ½x8 ½; 8x10; 10x12; 11x14; 14x17; 17x20; 18x22; 20x24
Notes: The Empire State is a moderately priced version of the well-made and well-finished Ideal. The illustrated camera above is 8x10, set up for stereo. Variation 2 has more decorative but less robust swing hardware than this variation and a lever to make the bed rigid instead of a thumbscrew. While the lever is faster to set up, it often is the site of bed damage, whereas the thumbscrew-type base is rarely damaged. Variation 3 is a precursor to the Improved Empire State. The photographs above show an 8x10 size outfitted for stereo with bellows-type septum and Thornton-Picard roller-blind shutter. Its corner reinforcements are after-market or repair-related.
References:
Catalogue of Photographic Apparatus, Rochester Optical Co. (Rochester, NY), May 1893, p. 8-9
Catalogue of Photographic Apparatus, Rochester Optical Co. (Rochester, NY), May 1894, p. 8-9
The American Annual of Photography and Photographic Times Almanac for 1894, The Scovill & Adams Co. (New York, NY), 1893, p. 20
Catalogue of Photographic Apparatus, Rochester Optical Co. (Rochester, NY), May 1895, p. 12-13
Catalogue "G" 1896 Photographic Apparatus and Materials, Montgomery Ward & Co. (Chicago, IL), 1896, p. 21
Catalogue "G" 1896-1897 Photographic Apparatus and Materials, Montgomery Ward & Co. (Chicago, IL), p. 18
Catalogue "G" 1897 Photographic Apparatus and Materials, Montgomery Ward & Co. (Chicago, IL), 1897, p. 19-20

Back to Rochester Optical Group of Manufacturers