American Optical

Co.

, Scovill & Adams Co., props.
Elm City
Camera/

Outfit

6½x8½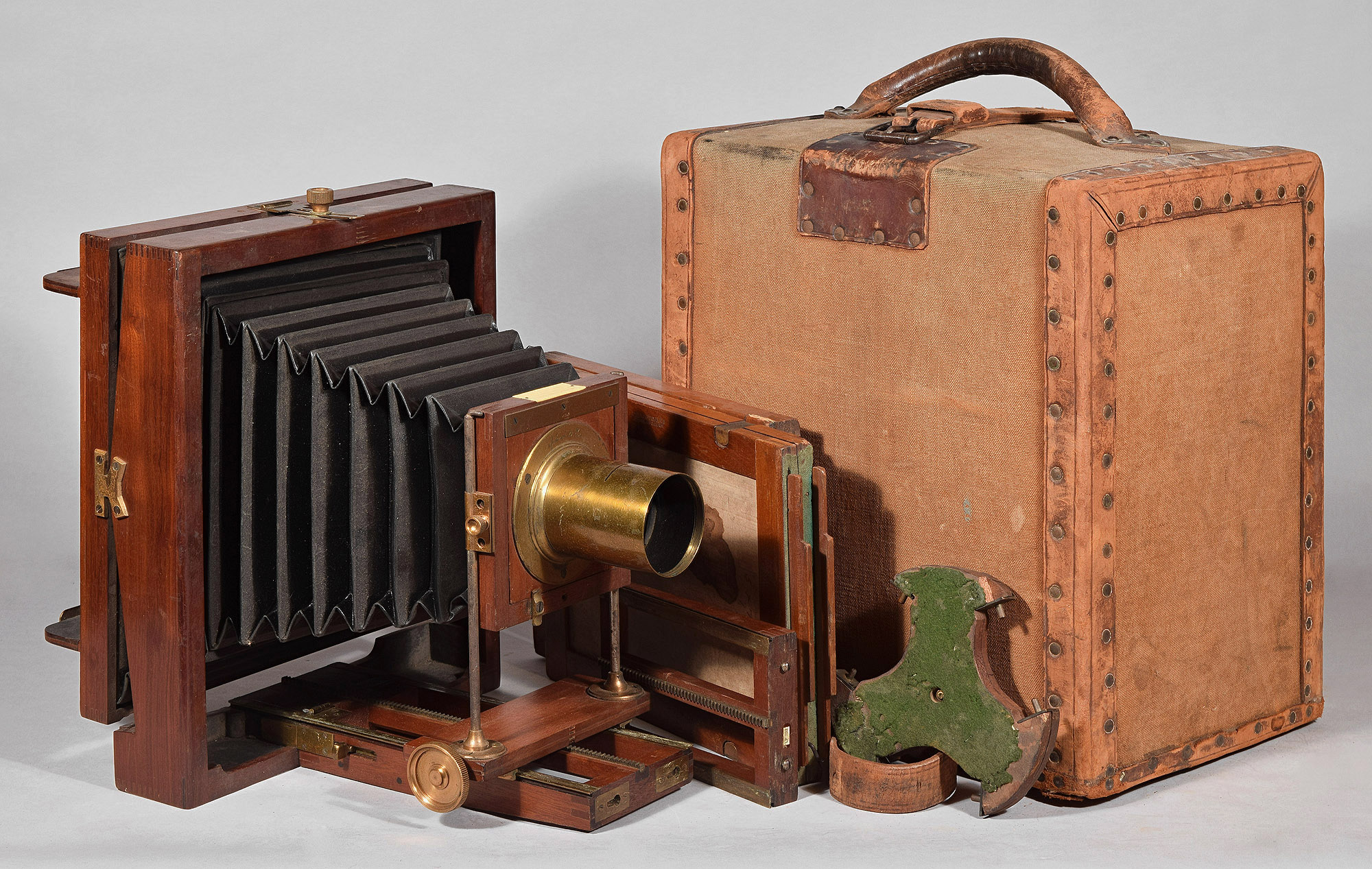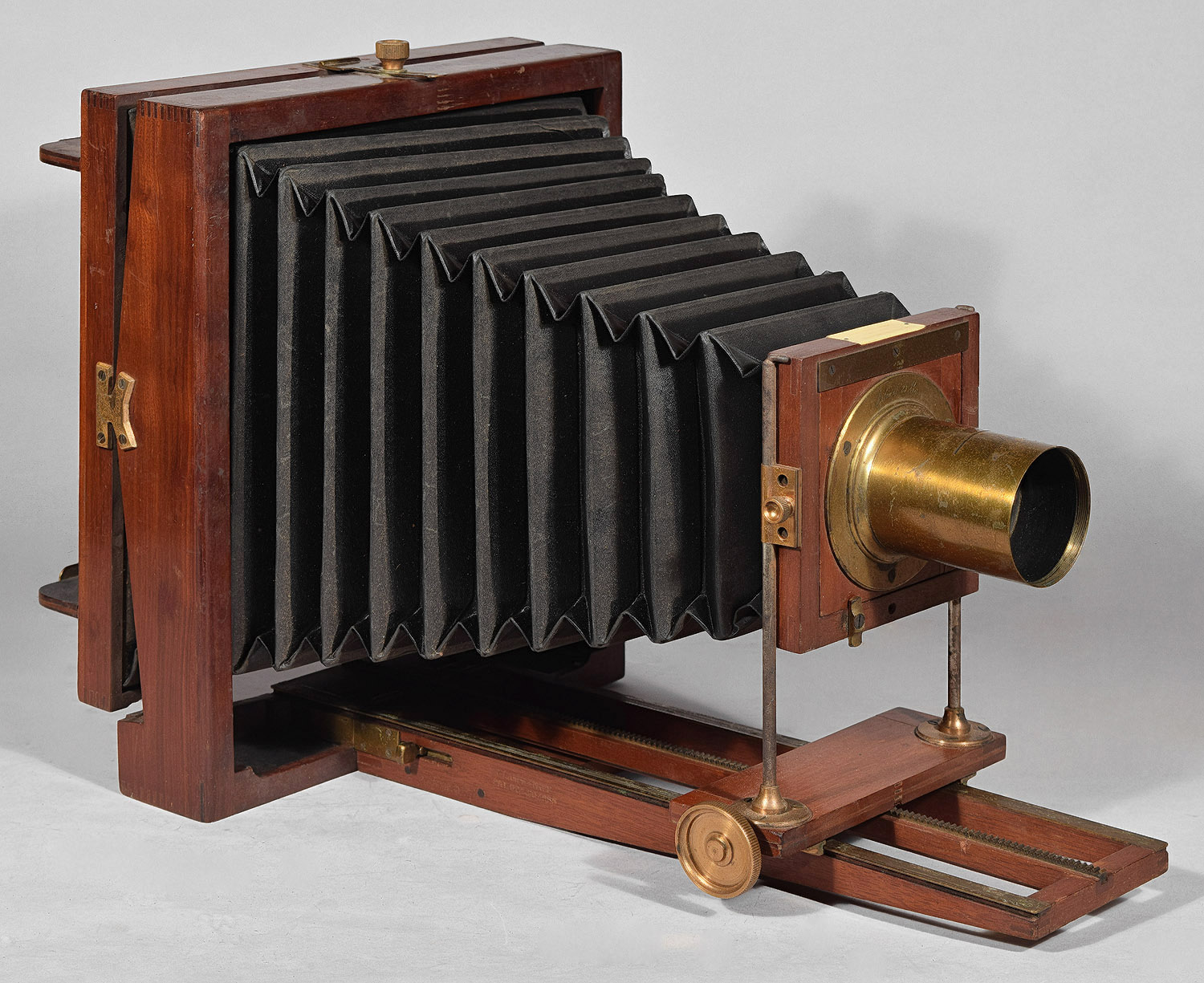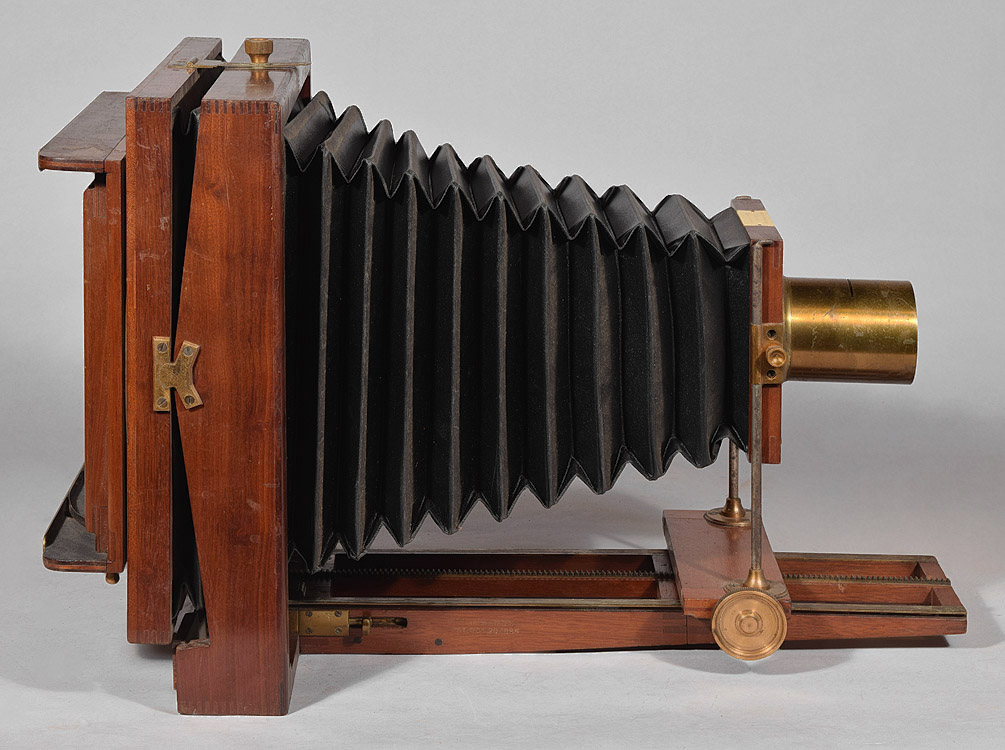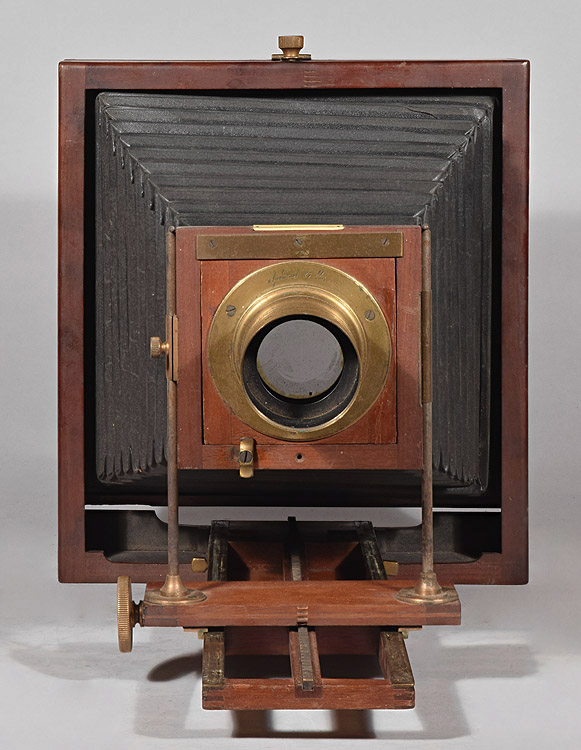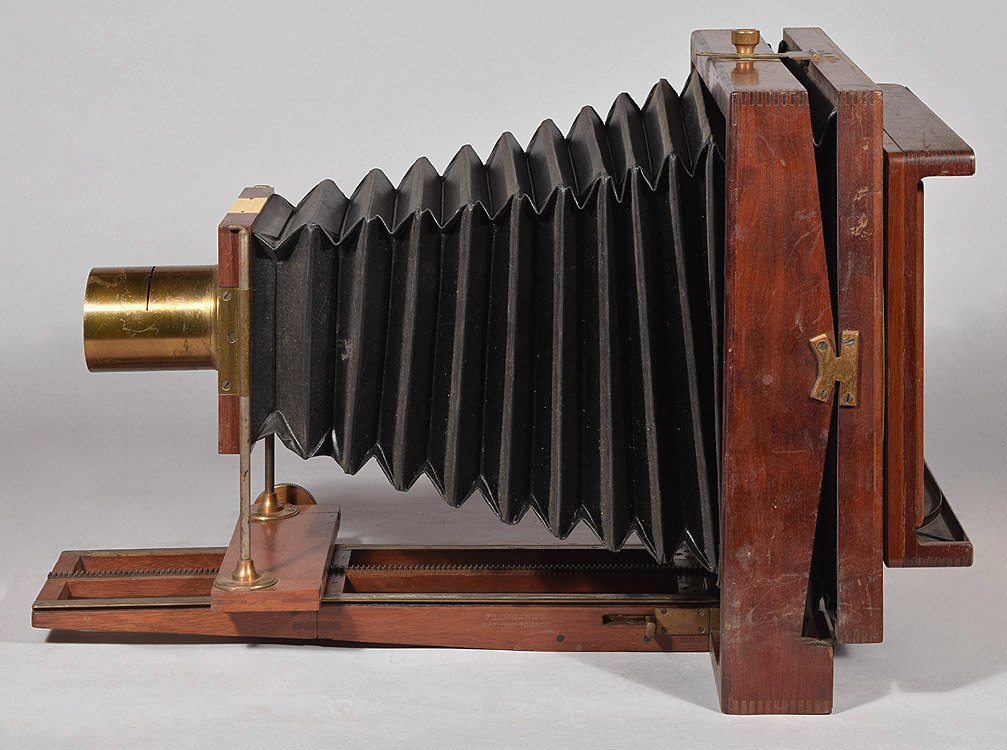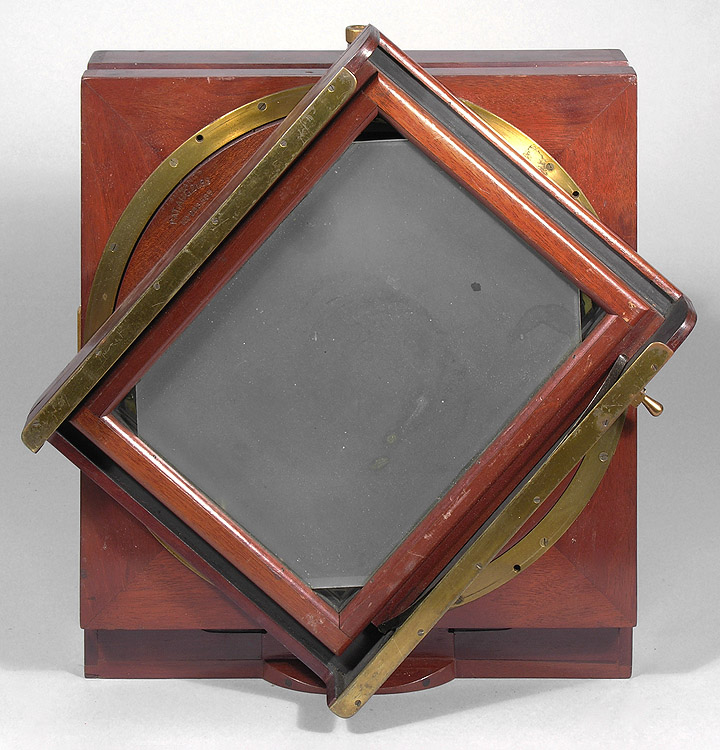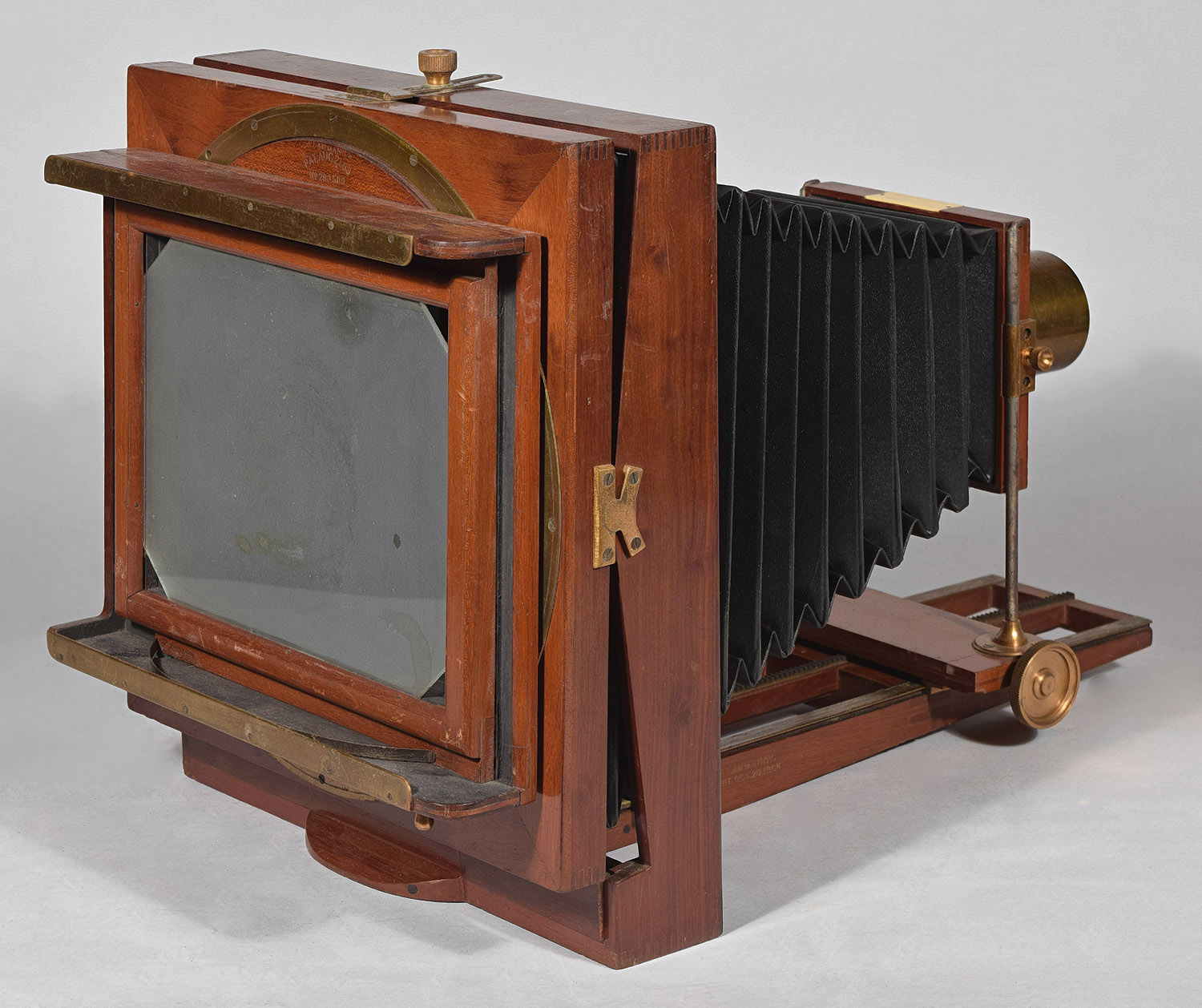 Faded celluloid label (intensified): "American Optical Company New York The Scovill & Adams Co., Prop's."


Stamp on the revolving back: "Flammang's Pat. Aug. 21, '83 No 288,589"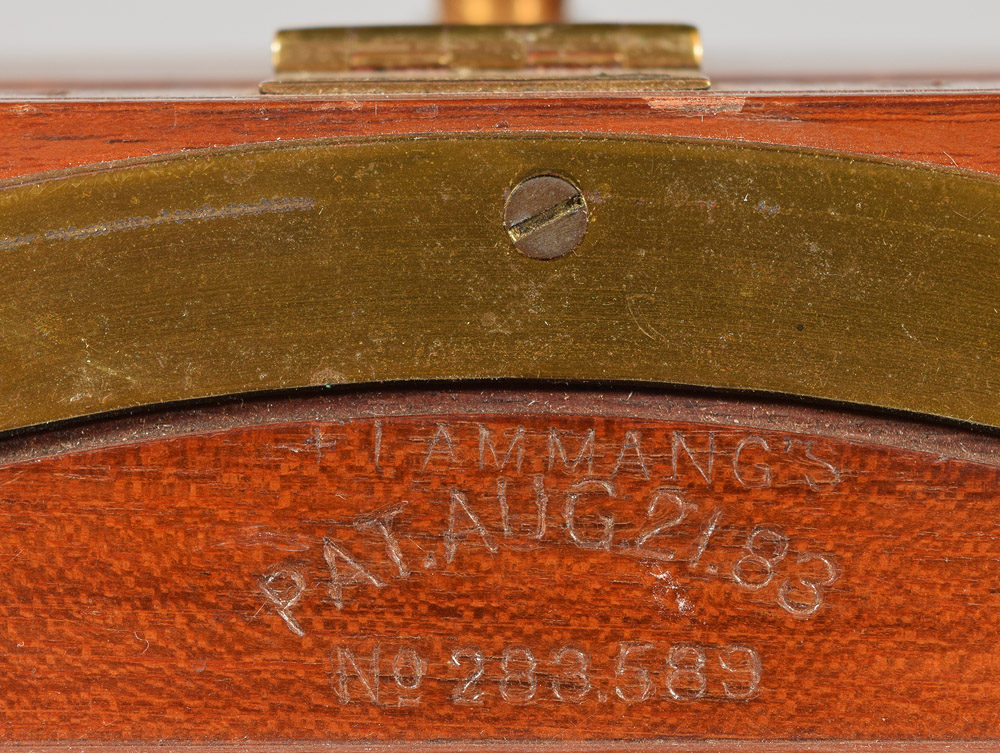 Stamp next to rod & piston bed mechanism: "Flammang's Pat. Oct. 20, 1885"


Manufacturer: American Optical Co. New York, NY factory
Date Introduced: - ; Years Manufactured: c. 1896
Construction:
Materials:
Sizes Offered: 5x7; 6½x8½
Notes:
The Elm City Camera was advertised on the American Annual of Photography and Photographic Times Almanac for 1896 and 1897 "Bargain Page" only, which says "First quality American Optical's Cameras" (but some are made by Scovill rather than American Optical). This "Bargain Page" seems to be the last reference for a number of models, which implies 1) that Scovill & Adams discontinued a number of models around 1896, and 2) that the "Bargain Page" was an outlet for the left-over stock of these discontinued models, as well as over-stocked items.
"Elm City" was a nickname for New Haven, CT, the city in which the American Optical and Samuel Peck factories were located. This, and the book having the ads for the Elm City View indicate that the camera was Scovill or American Optical.
In the 1897 Bargain Page, the list price of a 6½x8½ Elm City Camera was $40, compared to the Compact $25; Leader ~$26 (5x8 was $24 and 8x10 was $28); Economic $30; Star View $36; St. Louis $40; and Flammang Revolving Back $40. The Elm City would therefore be similar in finish and complexity of design to the St. Louis and Flammang Revolving Back cameras. The Elm City would be more complex than the Star View.
The camera shown above meets these criteria, being essentially a Flammang Revolving Back camera with a Star Camera front, and therefore would have been about the same price as them. The last appearance of the Star was in the 1896 catalog, and the Elm City Camera may have been replaced it. Again, this camera may indeed be the Elm City, but the only evidence is its probable cost.
References:
American Annual of Photography and Photographic Times Almanac for 1897, The Scovill & Adams Co. (New York, NY), 1896, ads p. 61 ("Bargain Page")
American Annual of Photography and Photographic Times Almanac for 1898, The Scovill & Adams Co. (New York, NY), 1897, ads p. 115 ("Bargain Page")


Back to American Optical & Scovill