Scovill Mfg. Co.
New Haven Stereoscopic

Camera

Descriptive Catalogue and Price List of the Photographic Apparatus Manufactured by the American Optical Co., Scovill Mfg. Co., proprietors and managers (New York, NY), Sept. 1884, p.76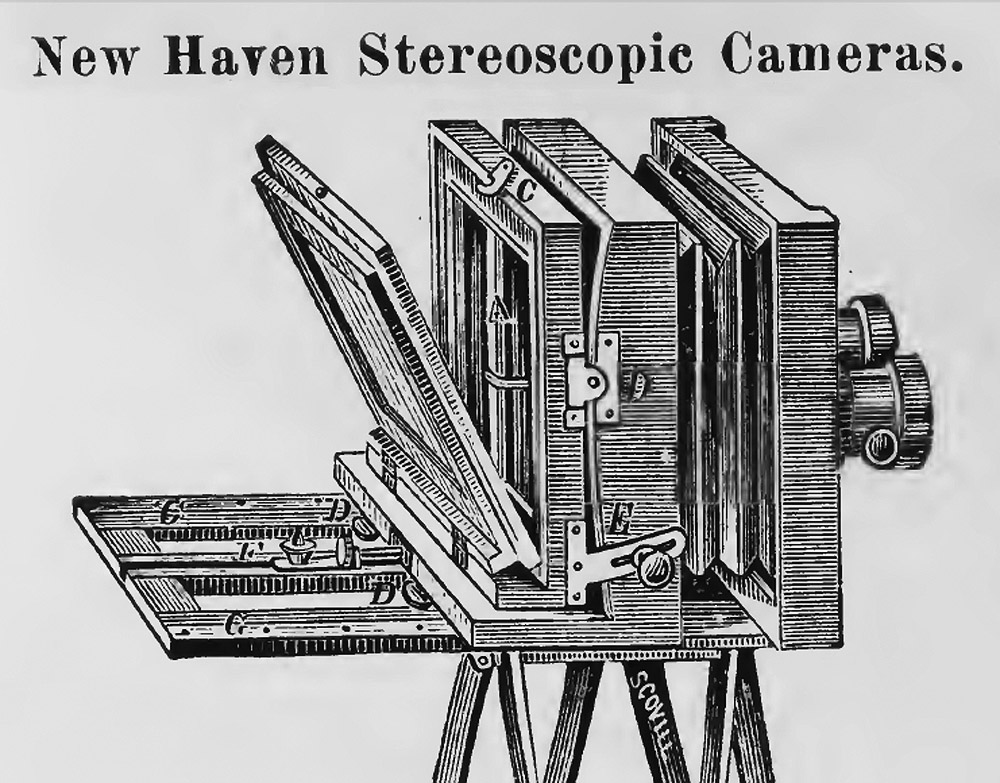 Manufacturer: Scovill Mfg. Co., New Haven, CT factory
Date Introduced: - ; Years Manufactured: c.1870's - c.1884
Construction: folding platform; push-pull rear focus with fine focus screw; double swing; rising front; non-reversing
Materials:
Sizes Offered: 4x7; 4x8; 5x8
Notes:
Often, a camera marked "Scovill" made in the former Samuel Peck factory in New Haven, CT (acquired by Scovill Mfg. Co. in 1857) is a less expensive version of a camera marked "American Optical" mad in the former John Stock factory in New York City, NY (acquired by Scovill Mfg. Co. in 1867). In this case the Scovill New Haven Stereoscopic Camera would appear to be exactly identical to the American Optical Philadelphia Stereoscopic Camera. The conclusion would seem to be warranted, considering that the exact same engraving is used to illustrate both models in the very same catalog.
References:
Descriptive Catalogue and Price List of the Photographic Apparatus Manufactured by the American Optical Co., Scovill Mfg. Co., proprietors and managers (New York, NY), Sept. 1884, p.76

Back to American Optical & Scovill