American Optical Co., Scovill Mfg. Co., props.
Unknown

View Camera

4¼x6½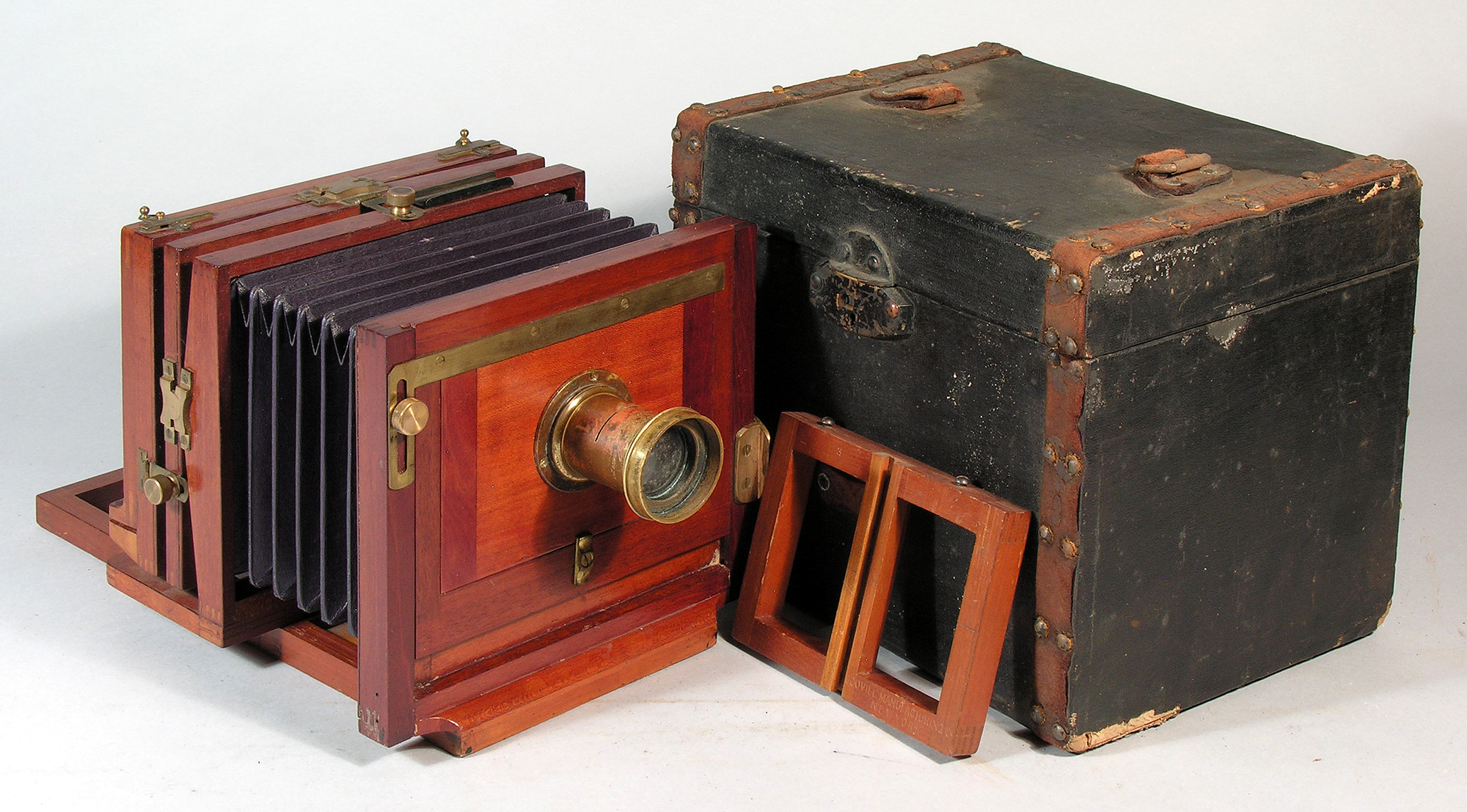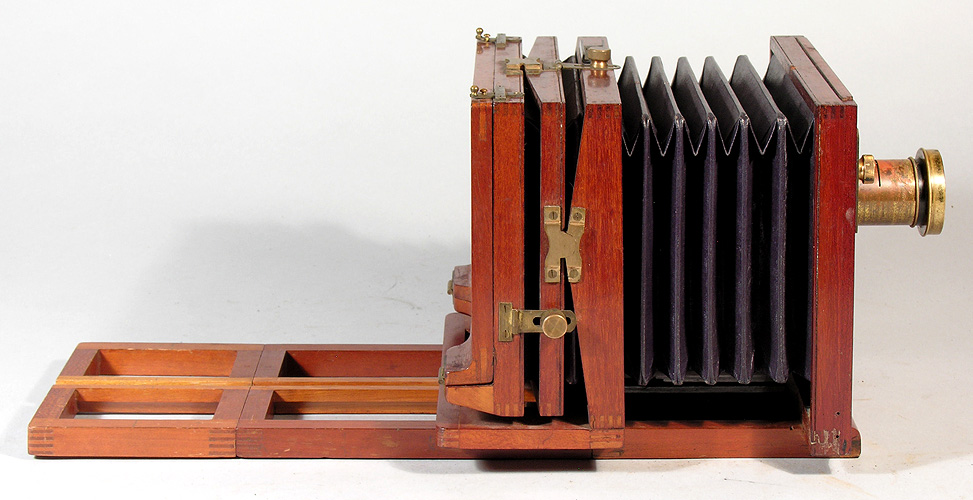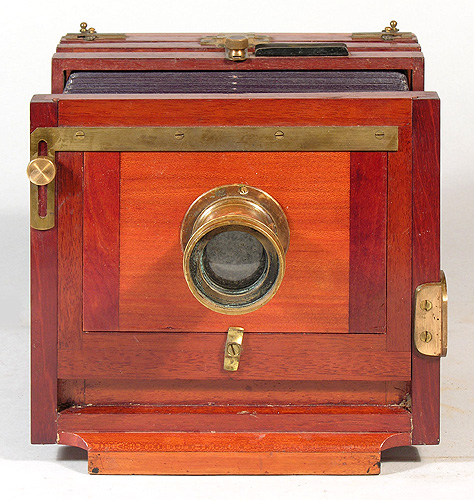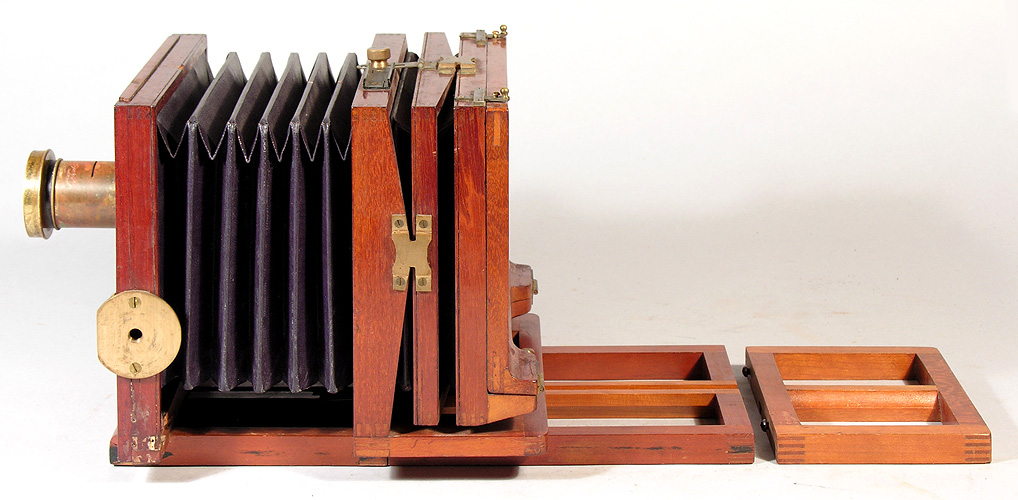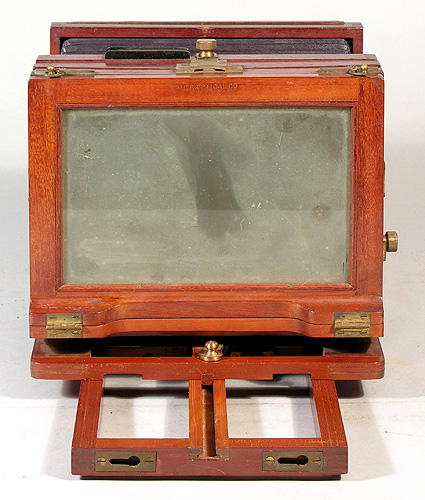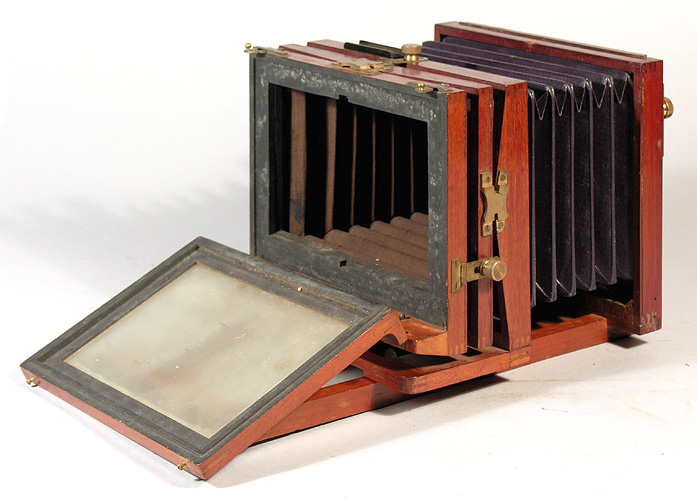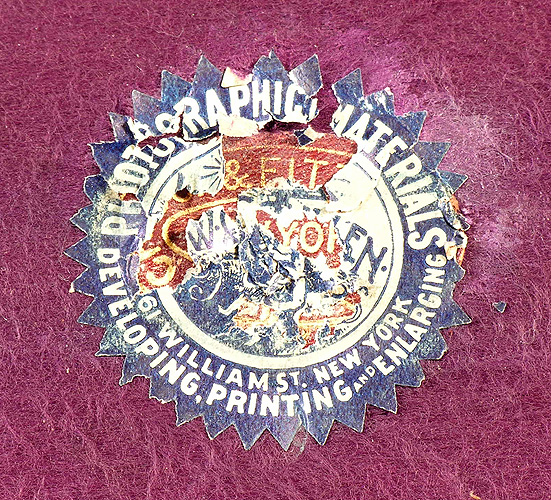 Date Introduced: ; Years Manufactured: c. 1886
Construction: rear focus via push-pull; double swing; reversing via second tripod screw; three-piece lensboard
Materials: mahogany body; cherry base; black fabric bellows; brass hardware
Sizes Offered: 4¼x6½;
Notes: The photographs above are of a 4¼x6½" camera in a period case. Though unmarked, it is presumed to be an American Optical camera because of its ground glass clips which are identical to the clips on many American Optical and Scovill cameras. The case has a label from Crouch & Fitzgerald of New York (luggage makers, founded 1839), over which has been placed a label from J. W. Queen, 61 Williams St., New York (see 1891 Jas. W. Queen catalog). The camera is a back focus, non-tapering bellows camera similar to the American Optical View Camera Boxes, but with the following differences to the View Camera Box engravings above: 1) the engraving shows a focus screw, 2) the engraving shows brass bed guides, 3) the engraving has swing and tilt configuration different than the camera. The swing arrangement of the above camera is identical to that in the Flammang's Patent Revolving Back Camera (as shown in the front focus example). It is tempting to think of it therefore as the back focus version of the Flammang's Patent Revolving, albeit without the revolving back, but the both versions of the Flammang cameras were cone bellows at their heart, not straight bellows. The camera is therefore a variation of this, the View Camera Box, or perhaps an unadvertised model.
References:

Back to American Optical Co.