E. & H.T. Anthony
Eureka School Outfit
Perry Mason Co. Companion Camera
Anthony Catalog August 1895, p. 6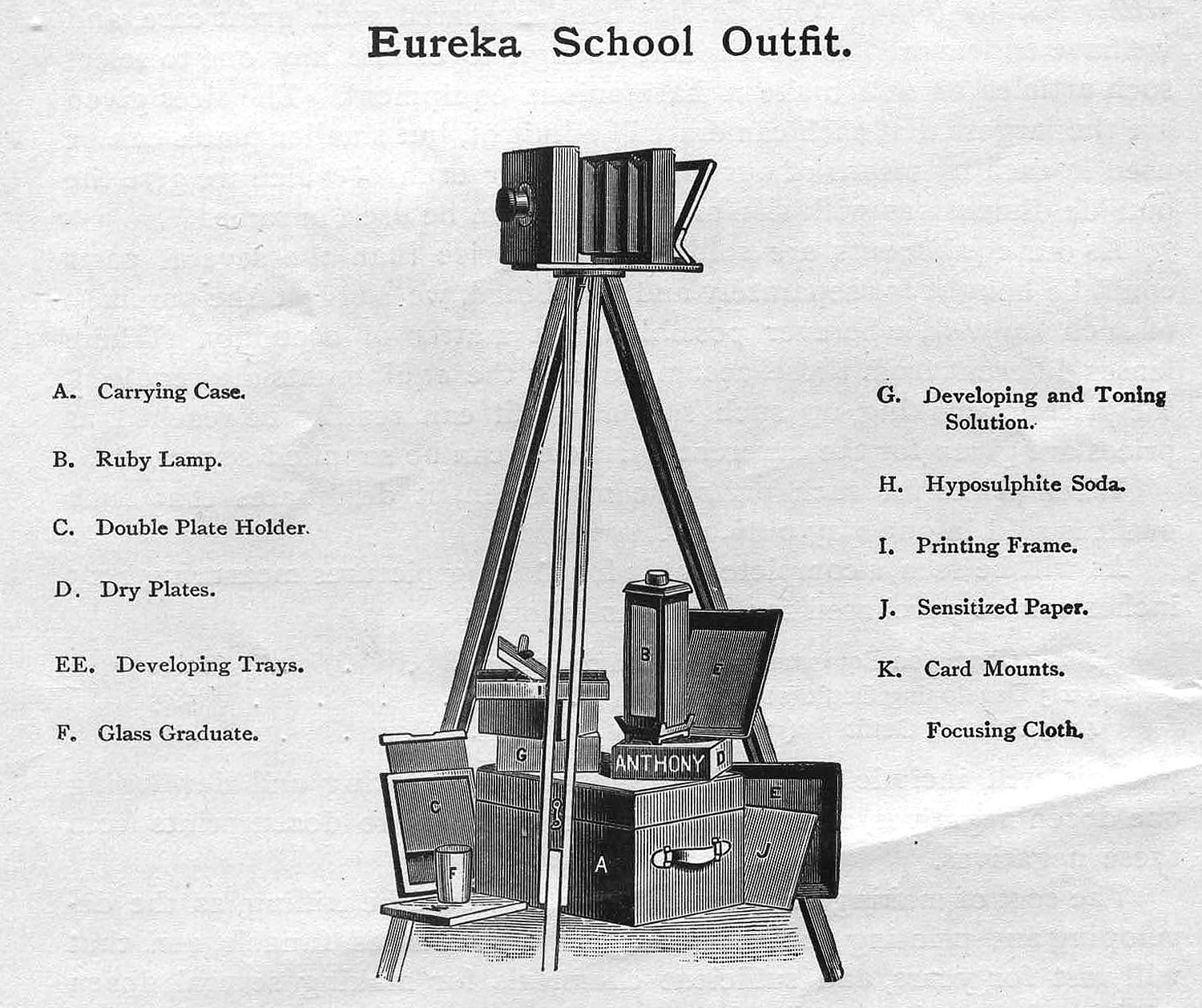 Youth's Companion 1892, p. 566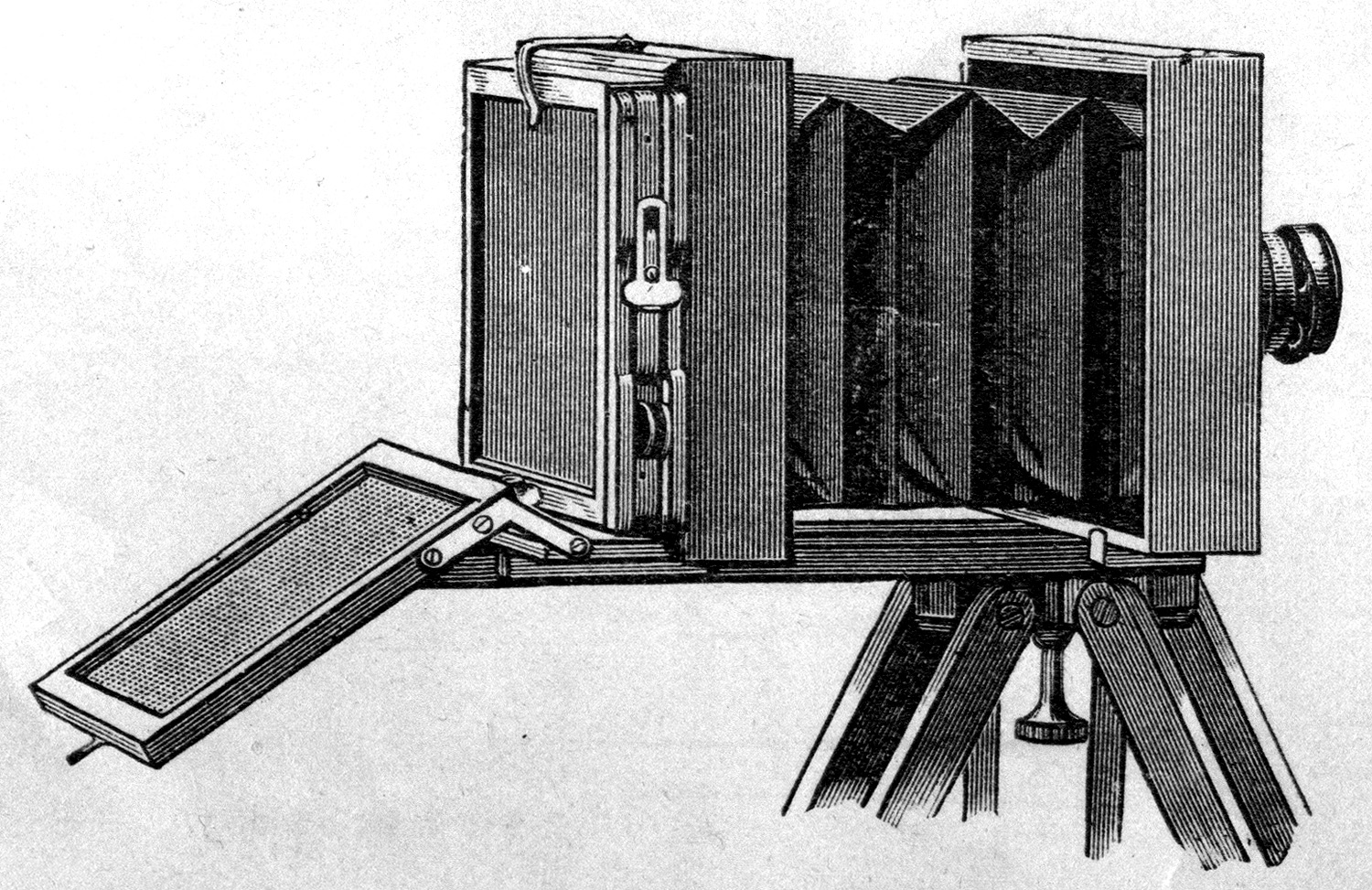 4x5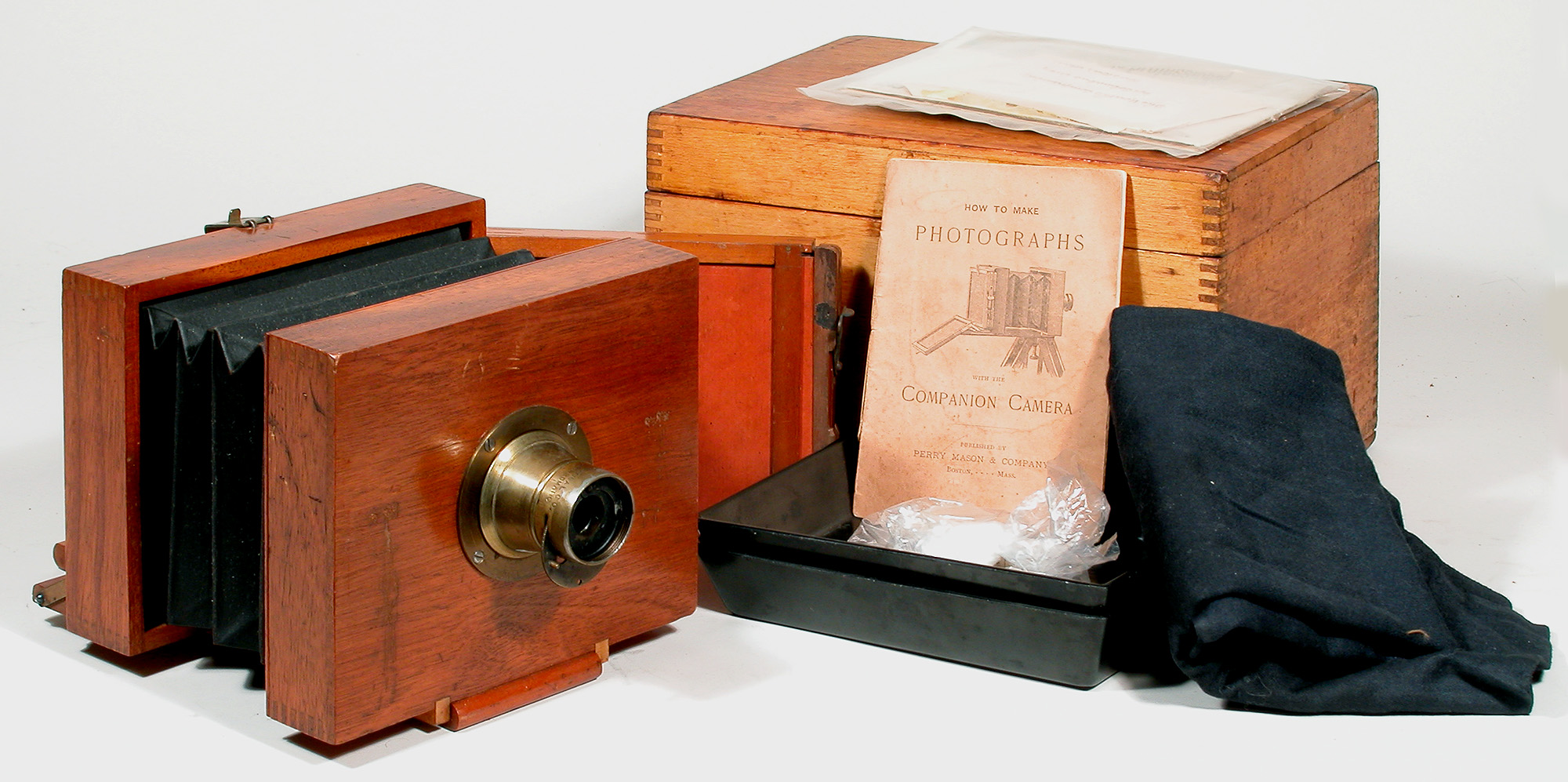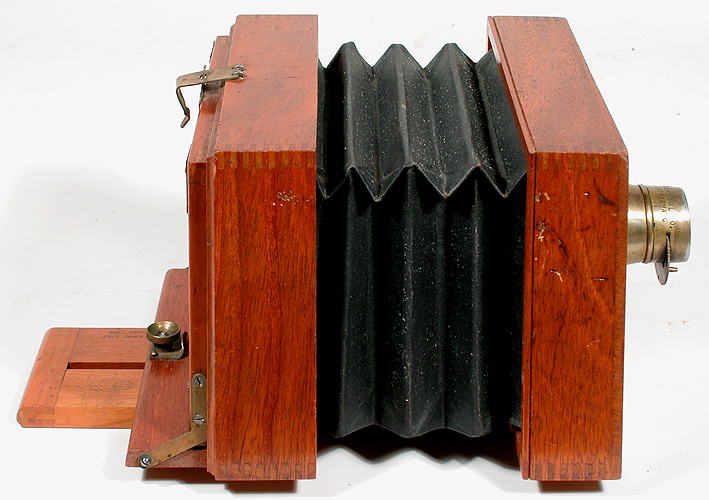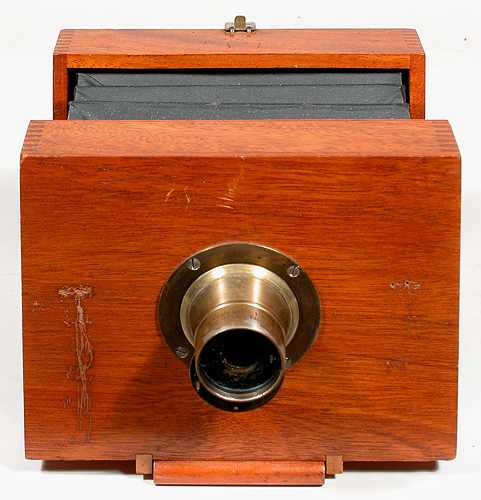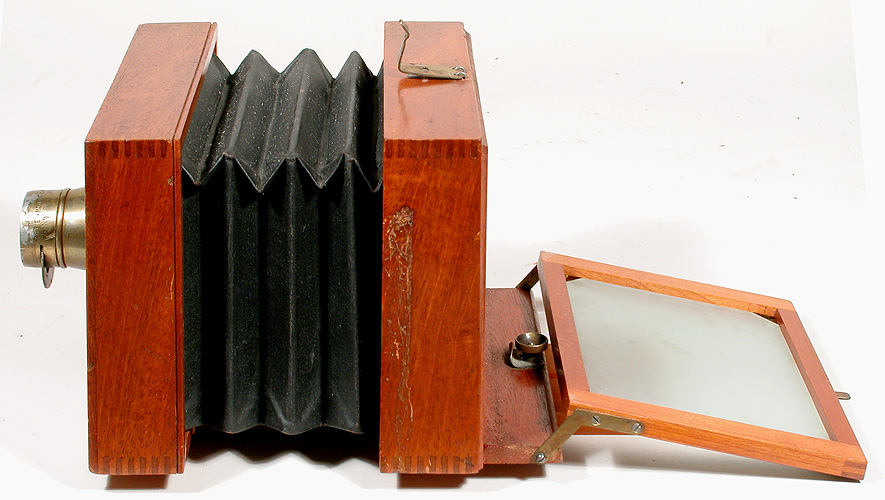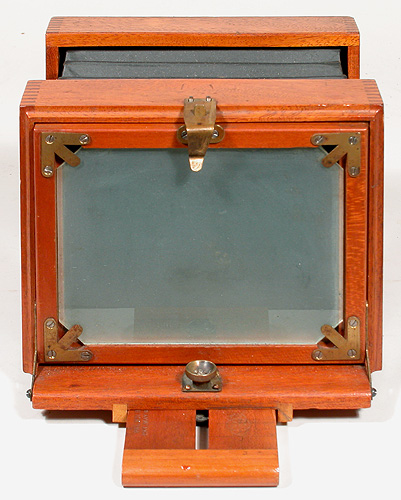 Date Introduced: - ; Years Manufactured: c1889-1901
Construction: rear focus via push-pull; no swing; non-reversing; no (fixed) lens board
Materials: mahogany body; solid & non-folding cherry base; red paper bellows; brass hardware
Sizes Offered: 4x5
Notes: may be completely unmarked, or may be marked GOC (Greenpoint Optical Co., Long Island, NY, owned by Anthony). The outfit includes camera, plateholder, chemicals, trays, & darkcloth in a wooden case. Is also identical to the Companion Camera No 1 sold or given away as a premium in connection with the Youth's Companion magazine and the Perry Mason Co., Boston (who also made the Harvard Camera, a metal box camera). The engraving used for the Companion Camera No. 1 is identical to one used in Anthony catalogs, and its plate holder is clearly Anthony's Patent Detective Double Dry Plate Holder (see Anthony Catalog, Dec. 1895, p.39).
References:
How to Make Photographs with the Anthony Camera, Perry Mason & Co. (Boston, MA), undated c.1890, cover and inside front cover
Illustrated Catalogue of Photographic Equipments and Materials for Amateurs, E. & H.T. Anthony & Co. (New York, NY), January 1891, p. 1
Youth's Companion Premium Catalog, 1892, p. 566 (the 4x5 Eureka Camera as Companion No. 1; Companion No. 2 is a 4¼x6¼ Anthony Victor; Companion No. 3 is a 5x8 Anthony Victor)
Illustrated Catalogue of Photographic Equipments and Materials for Amateurs, E. & H.T. Anthony & Co. (New York, NY), September, 1894, p. 6-7
Illustrated Catalogue of Photographic Equipments and Materials for Amateurs, E. & H.T. Anthony & Co. (New York, NY), August 1895, p. 6-7
Illustrated Catalogue of Photographic Equipments and Materials for Amateurs, E. & H.T. Anthony & Co. (New York, NY), December, 1895, p. 6-7
Illustrated Catalogue of Photographic Equipments and Materials for Amateurs, E. & H.T. Anthony & Co. (New York, NY), August, 1896, p. 6-7
Illustrated Catalogue of Photographic Materials, Thos. H. McCollin & Co. (Philadelphia, PA) undated, c. 1897, p. 49
Illustrated Catalogue of Photographic Equipments and Materials for Amateurs, E. & H.T. Anthony & Co. (New York, NY), February 1898, p. 6-7
Illustrated Catalogue of Photographic Equipments and Materials for Amateurs, E. & H.T. Anthony & Co. (New York, NY), August, 1899, p. 27
Illustrated Catalogue of Photographic Equipments and Materials for Amateurs, The Anthony & Scovill Co. (New York, NY), June, 1901, p. 28

4x5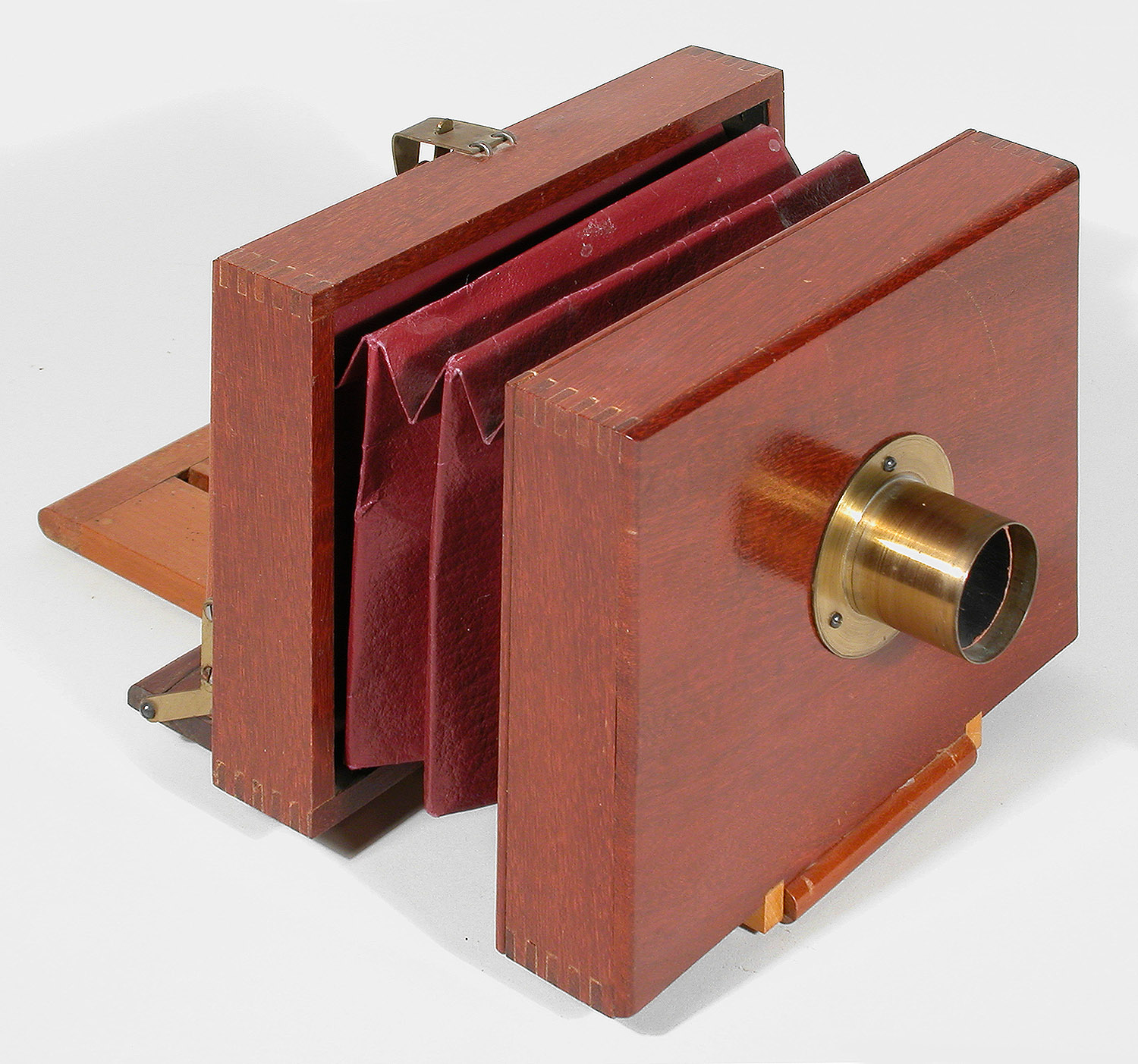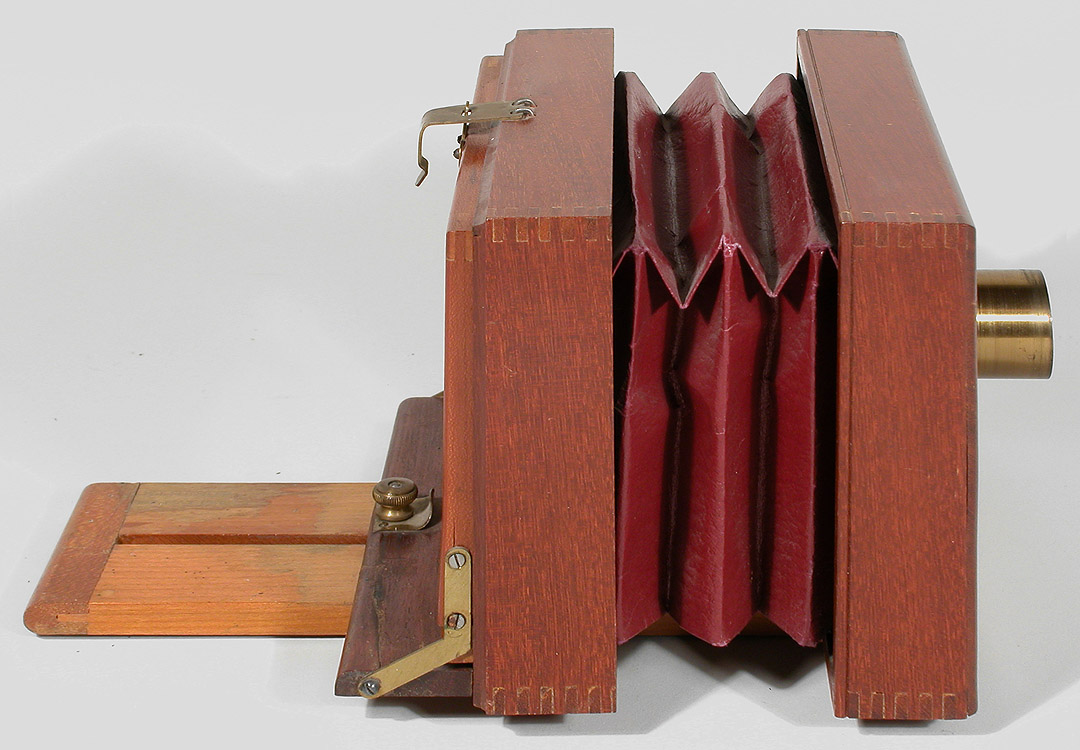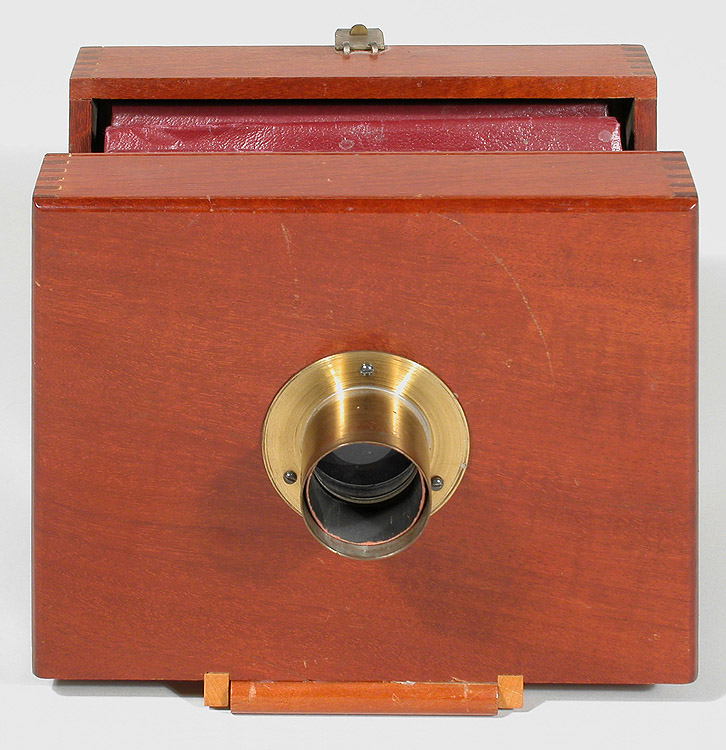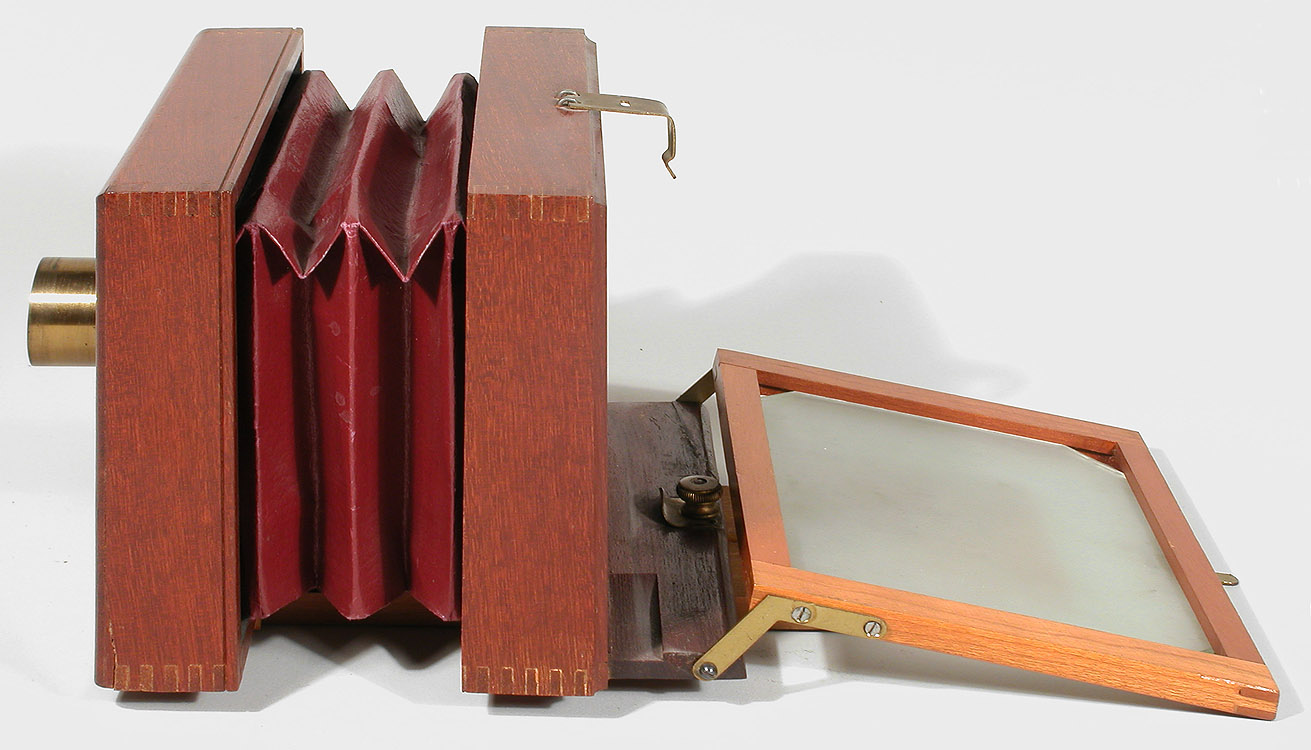 Back to E.& H.T. Anthony