E. & H.T. Anthony & Co.

Fairy Camera
Variation 2
E. & H.T. Anthony & Co. (New York, NY) catalog, February, 1898, p.14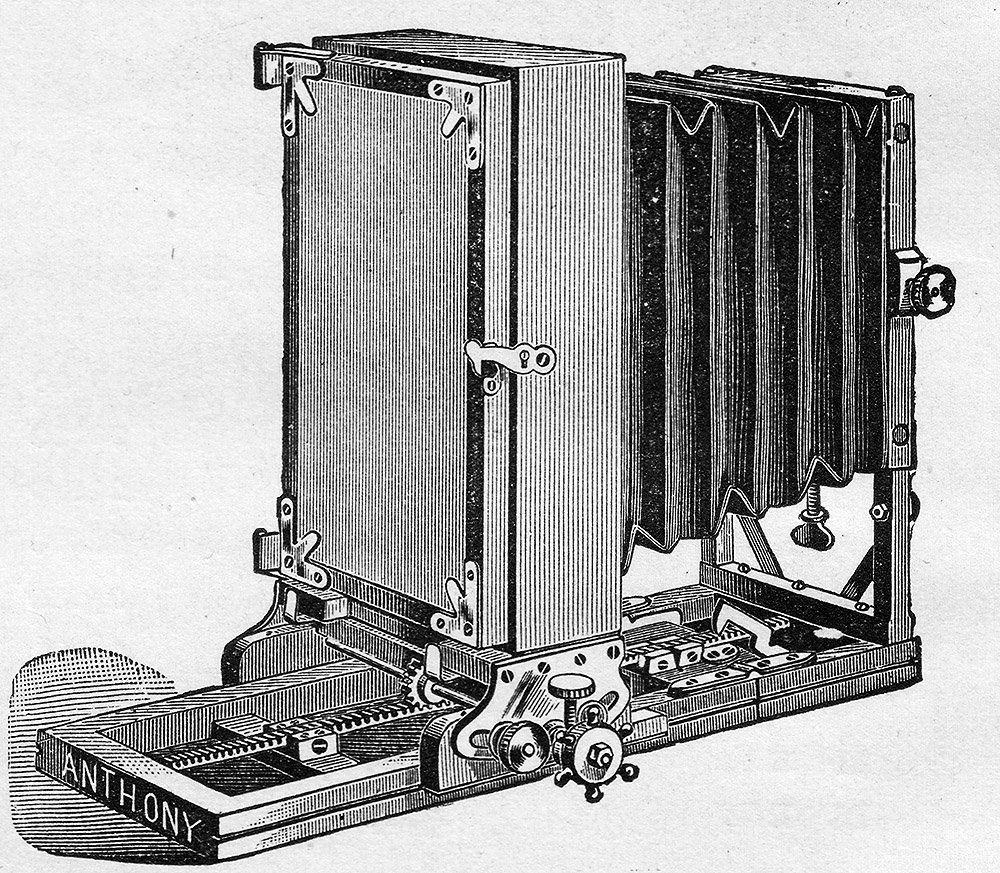 5 x 8 in walnut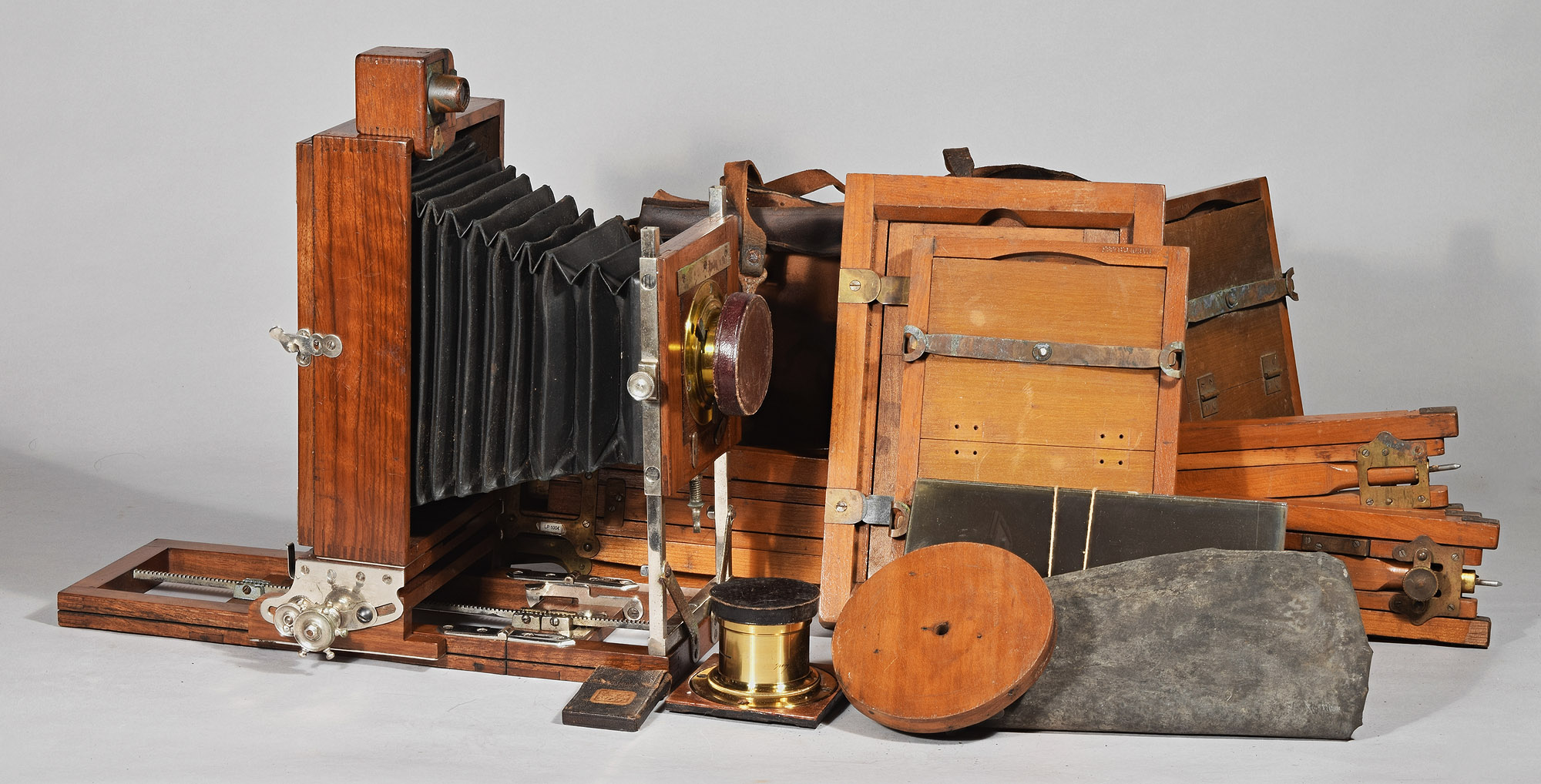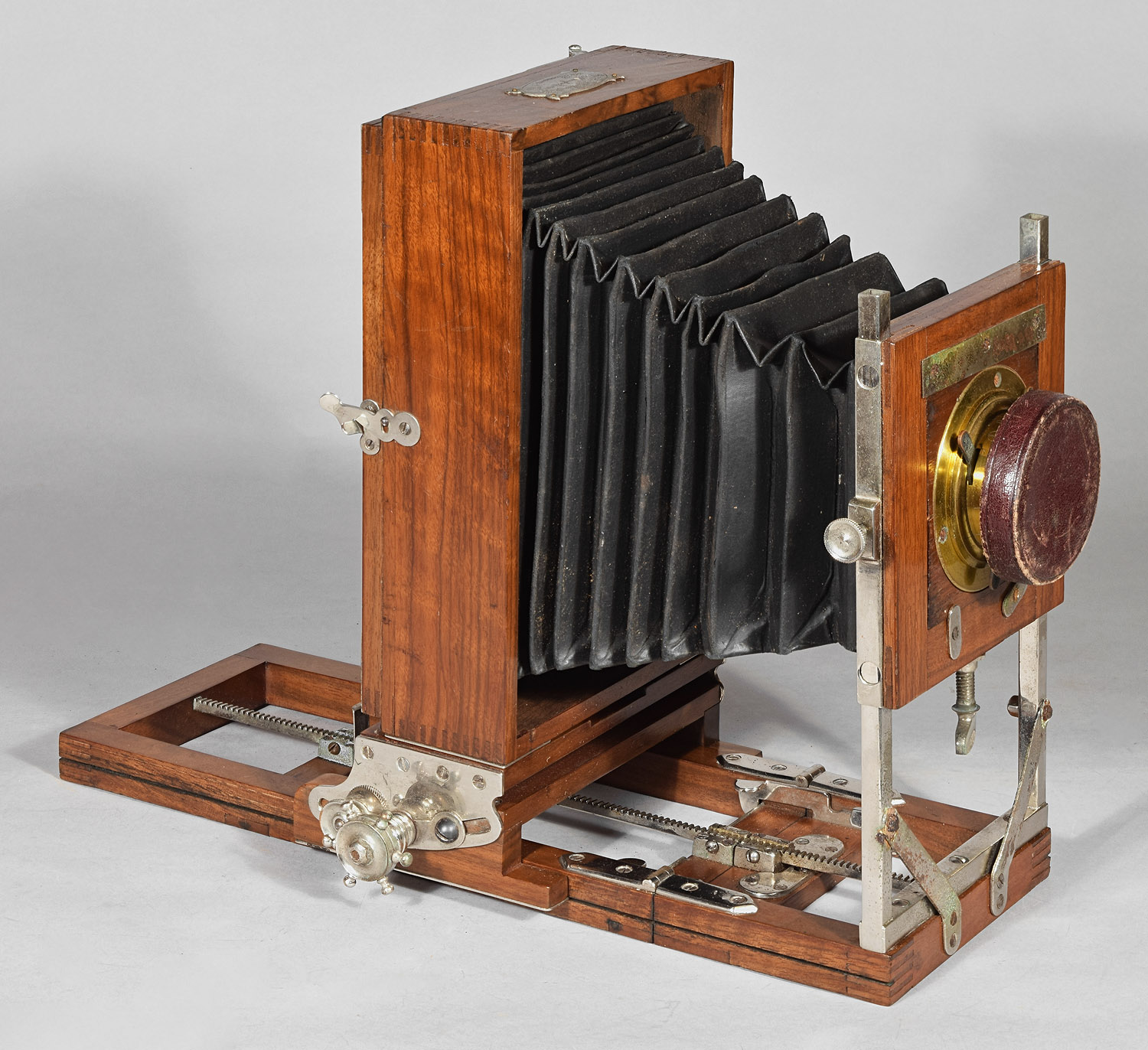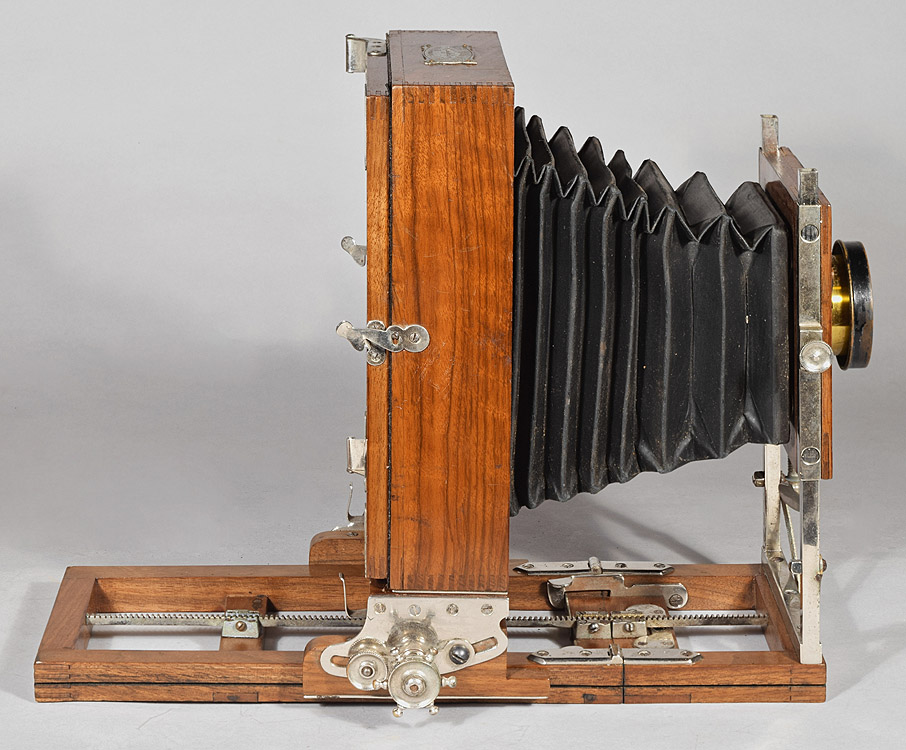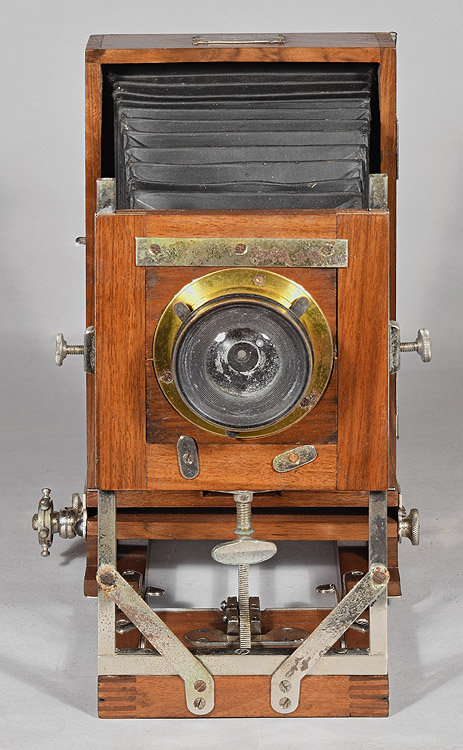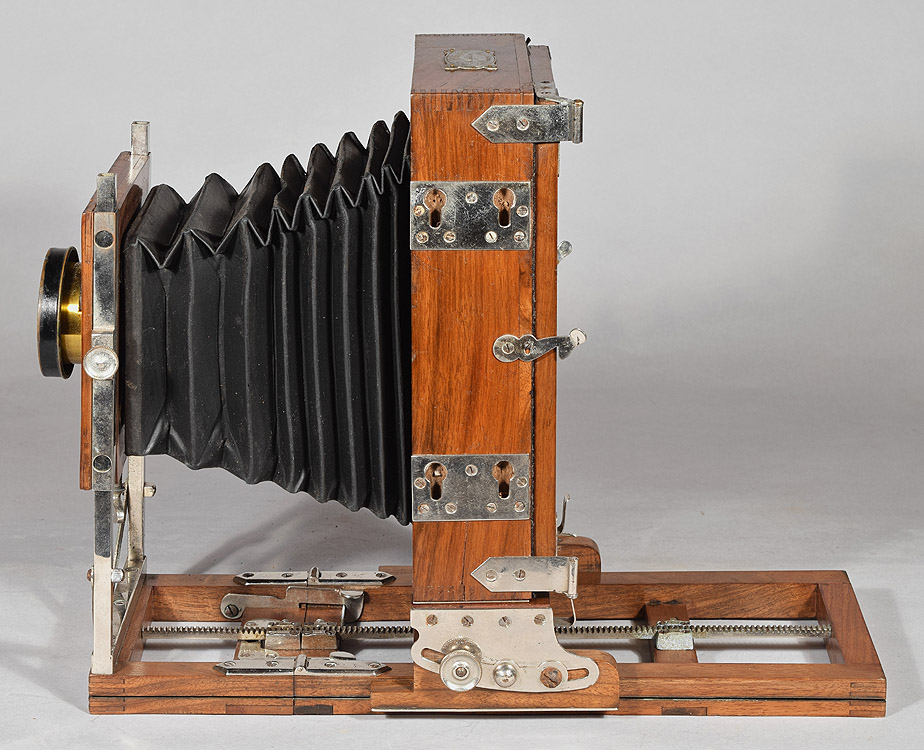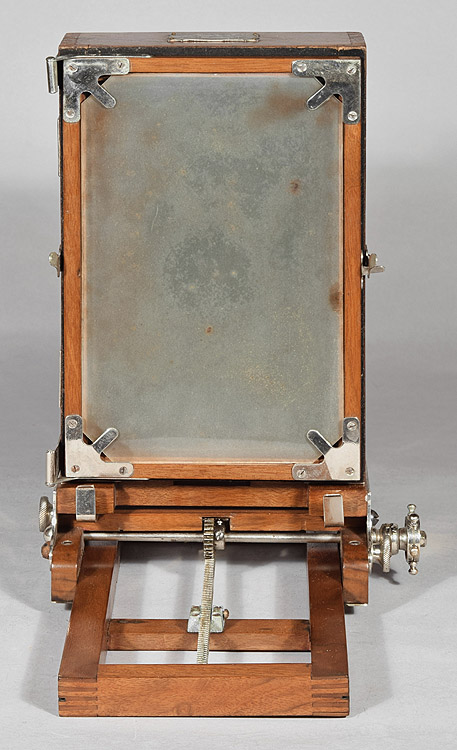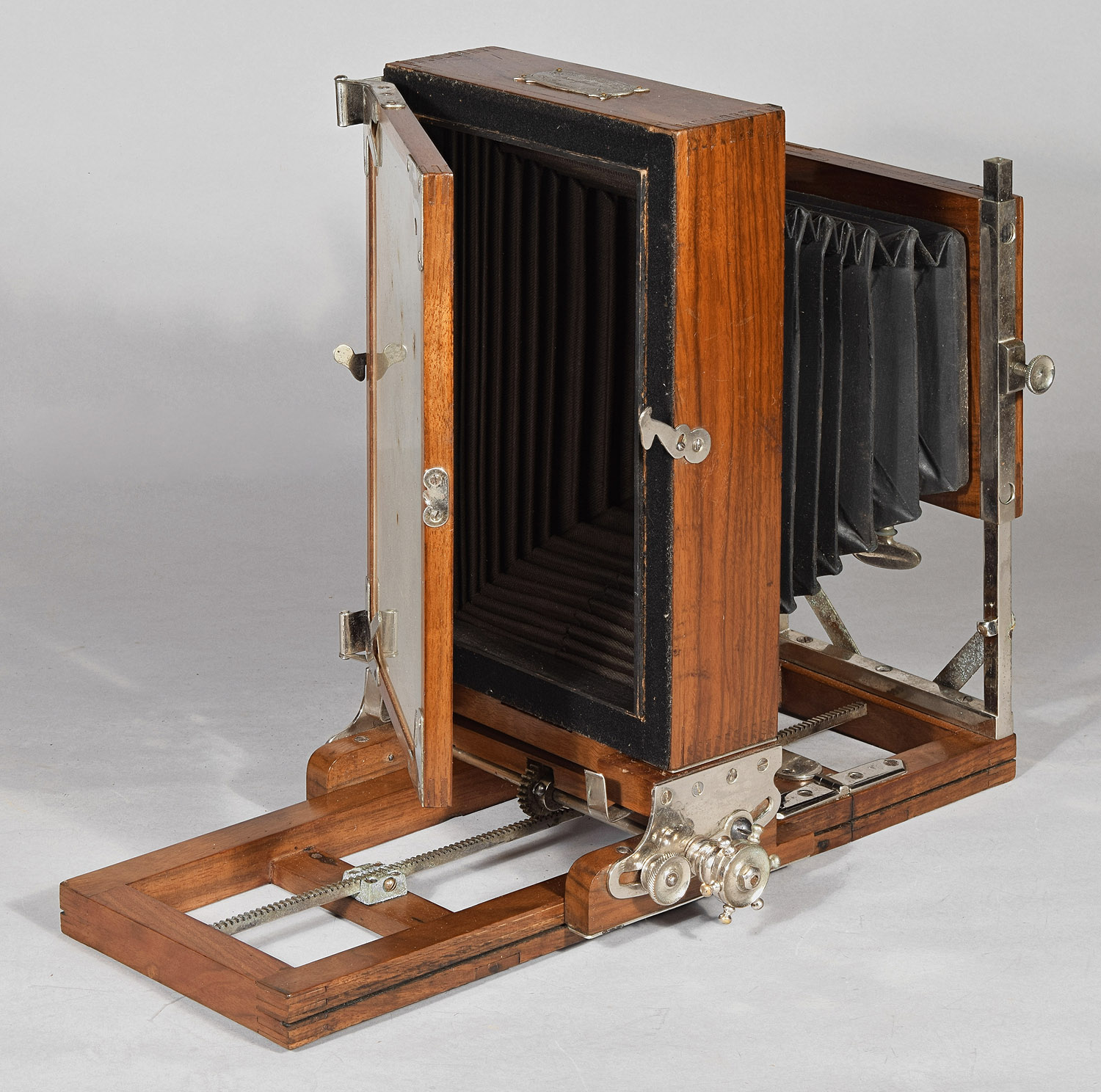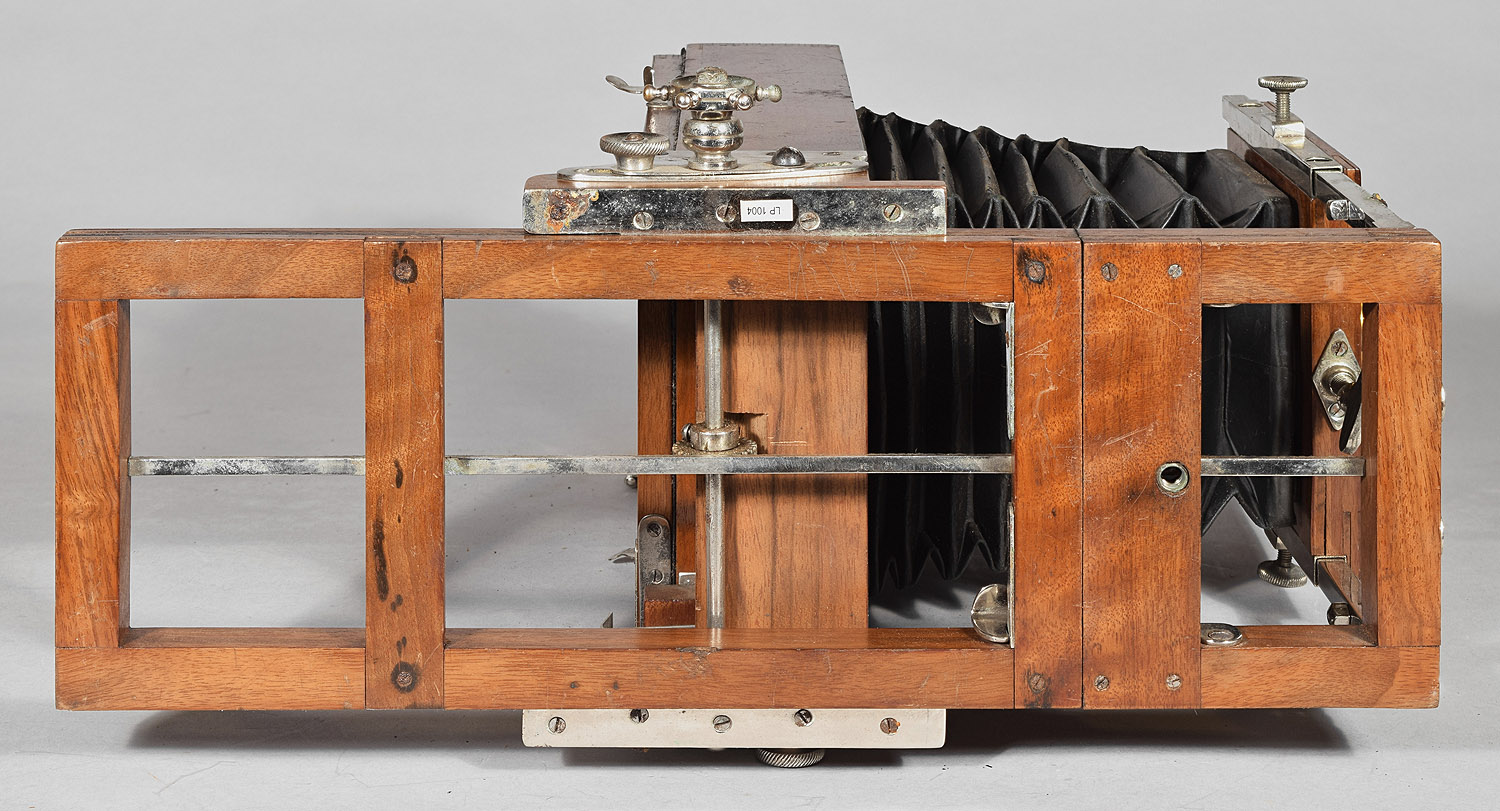 Top of rear standard, showing Anthony label and the highly figured Circassian walnut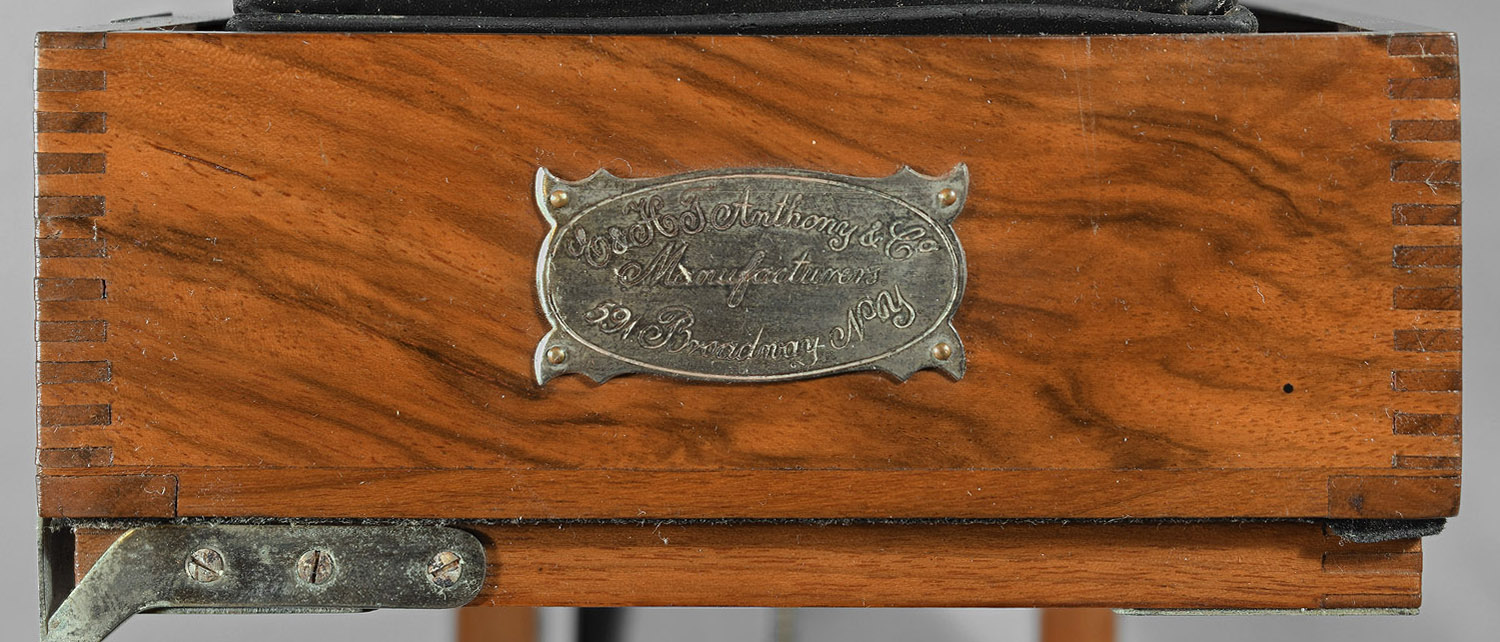 Date Introduced: 1884 as Variation 1 ; Years Manufactured: c.1896 - c.1898
Construction: rear focus via rack and pinion (single gear track between base rails); single or double swing; reversing by rotating bellows & back; three-piece lens board
Materials: mahogany or walnut body; cherry base; black fabric bellows; nickeled hardware
Sizes Offered: 4 ½x6 ½; 5x8 w/o stereo; 5x8 stereo; 6 ½x8 ½; 8x10
Notes:
This model is essentially an Anthony Novelette with rack and pinion focusing instead of the normal push-pull. It was made in either mahogany or Circassian walnut. According to the catalogs, it was to come with a leather case for camera, and another for five plate-holders. The example above is walnut. The leather case appears to accommodate 5 plate holders, and so is probably one of the original leather cases.
The Fairy Variation 2 has a striking "ship's wheel"-shaped focus thumbscrew, while the Fairy Variation 1 is more plain. The Variation 2 also had the option of being made in fancy Circassion Walnut wood, as well as the usual mahogany. The Variation 2 also has a strengthened front rise mechanism.
References:
Illustrated Catalogue of Photographic Equipments and Materials for Amateurs, E. & H.T. Anthony & Co. (New York, NY), August, 1896, p. 21-22
Illustrated Catalogue of Photographic Materials, Thos. H. McCollin & Co. (Philadelphia, PA) undated, c. 1897, pp. 45-46 (engravings are Variation 1)
Illustrated Catalogue of Photographic Equipments and Materials for Amateurs, E. & H.T. Anthony & Co. (New York, NY), February, 1898, p. 14-15
not in 1899 or 1900 catalogs
Back to American Optical Co. / Scovill Mfg. Co. (alphabetical)