E. & H.T. Anthony & Co.

Knickerbocker View Camera
Anthony Catalog August 1895, p. 26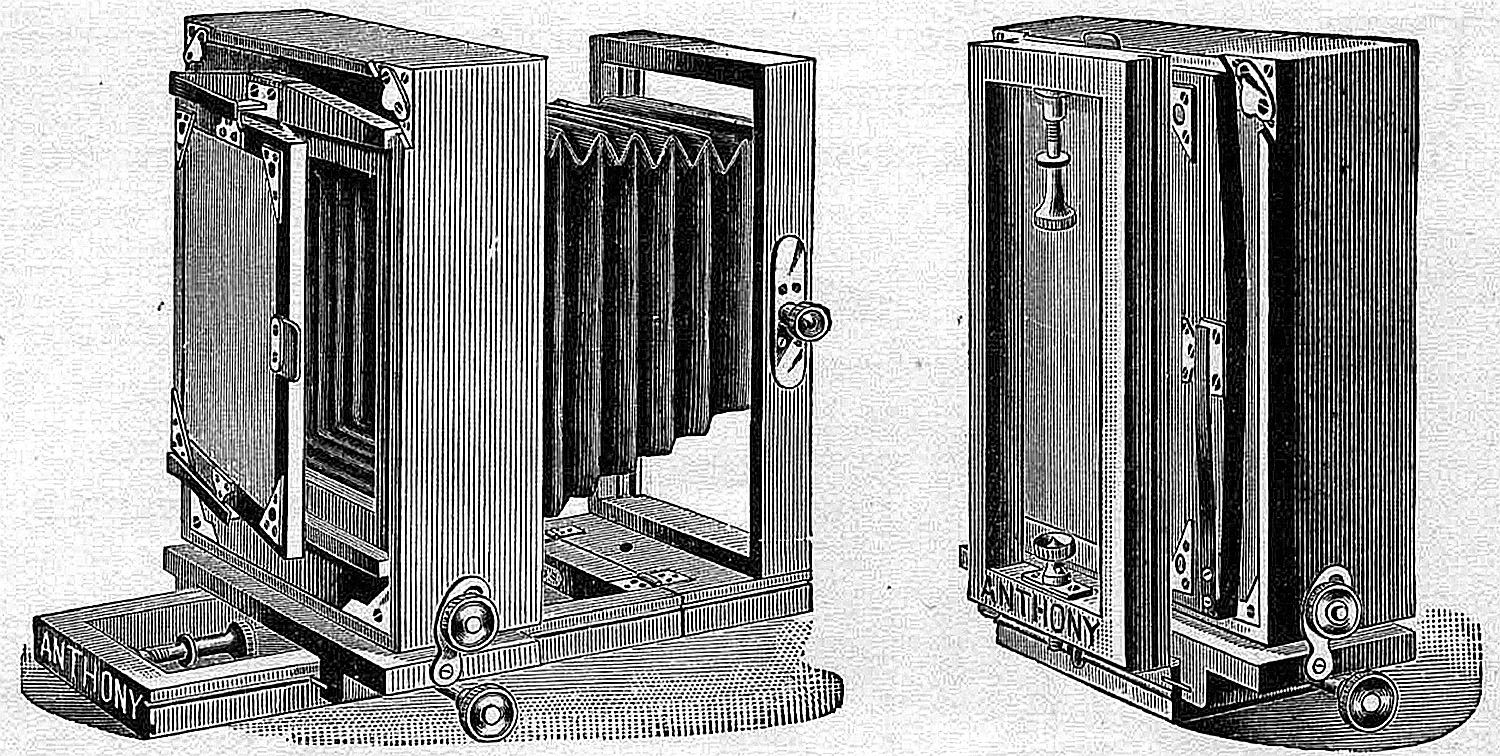 5x7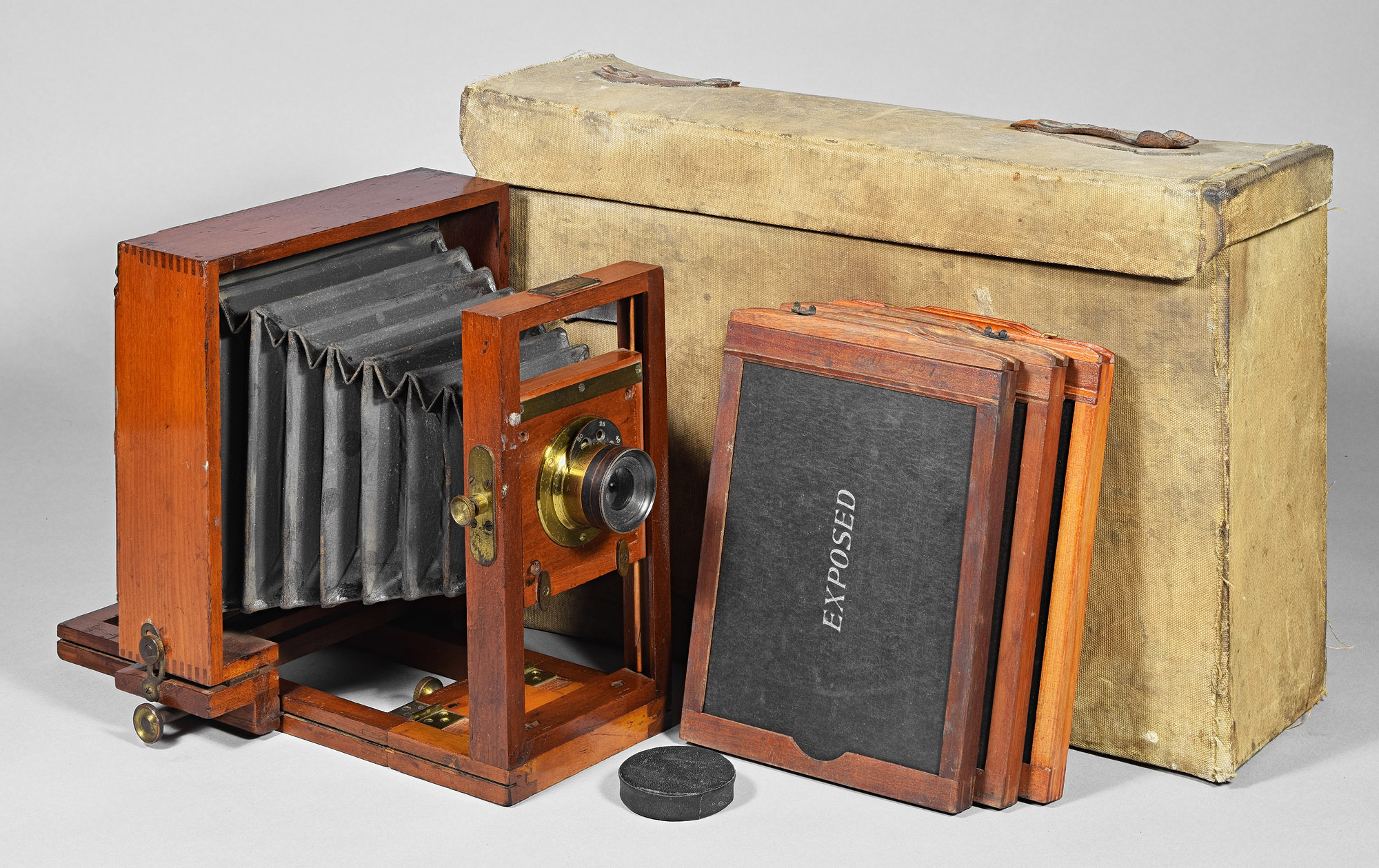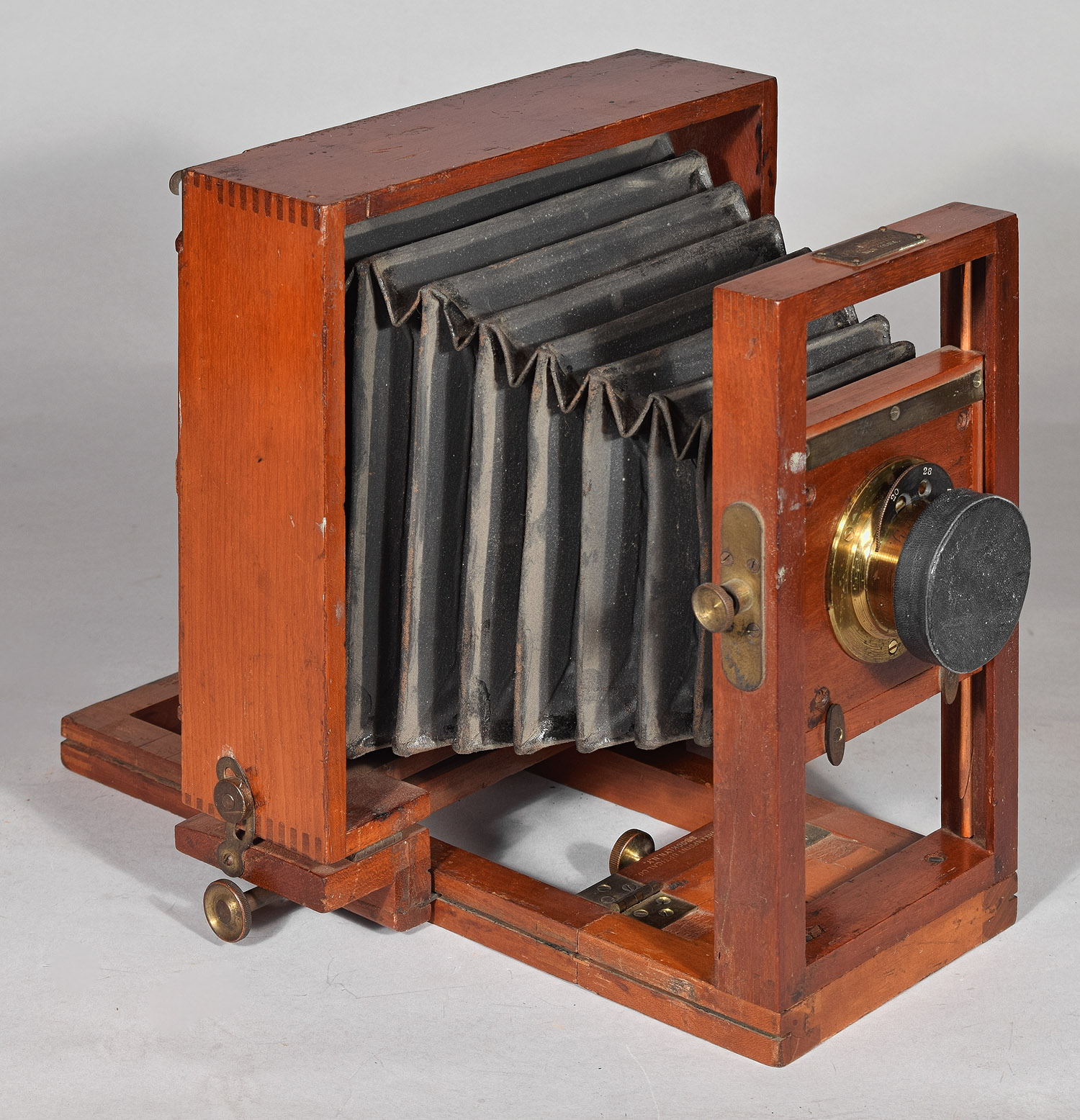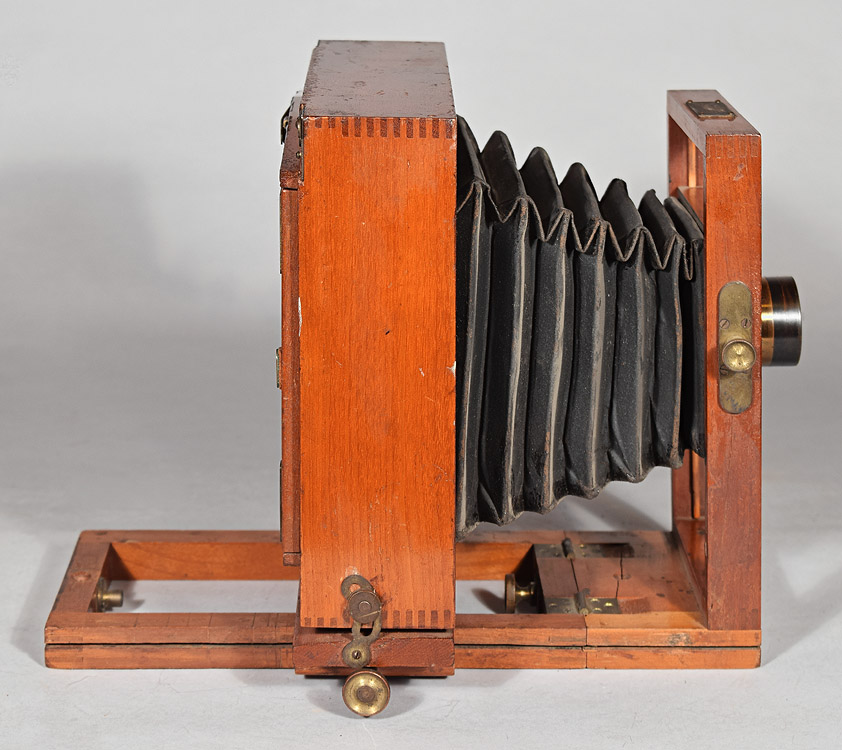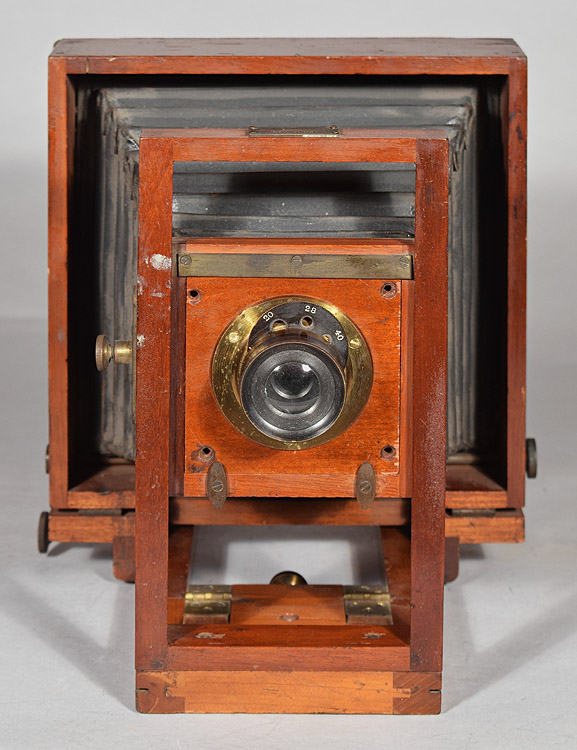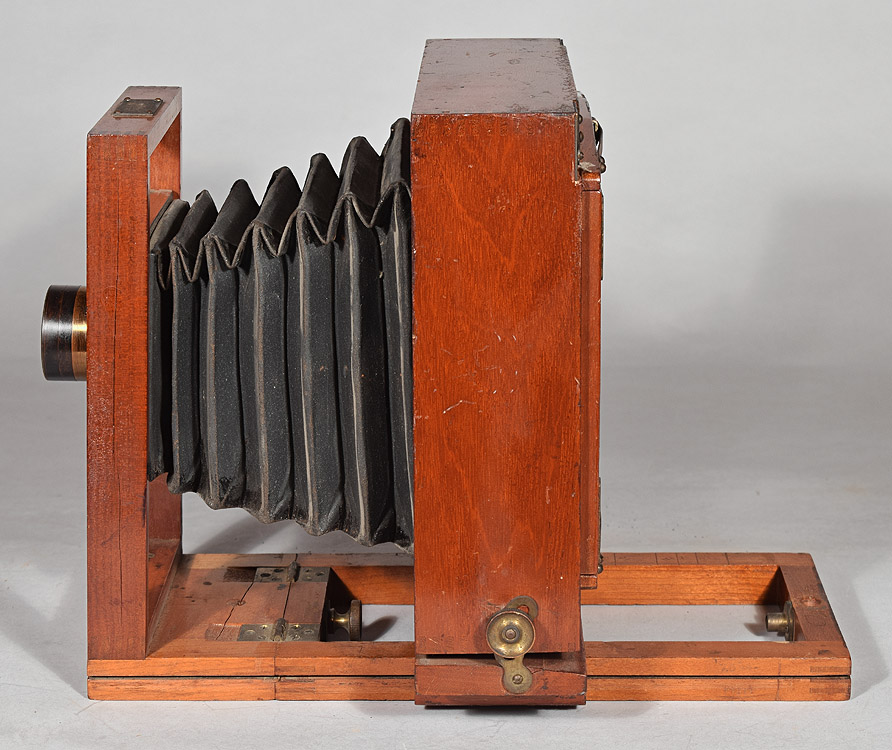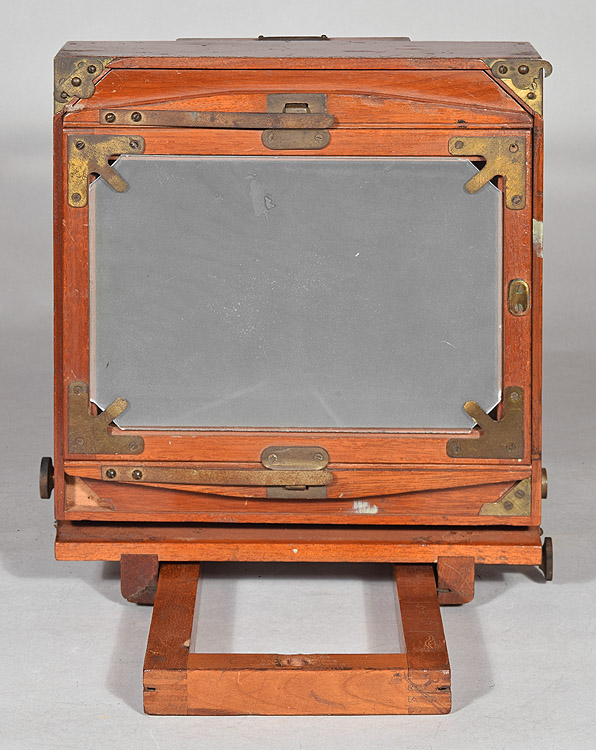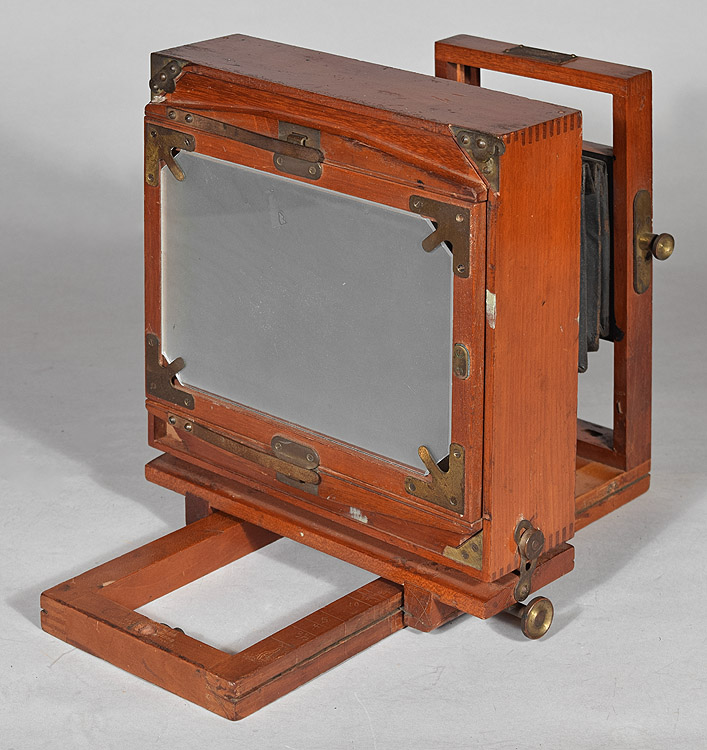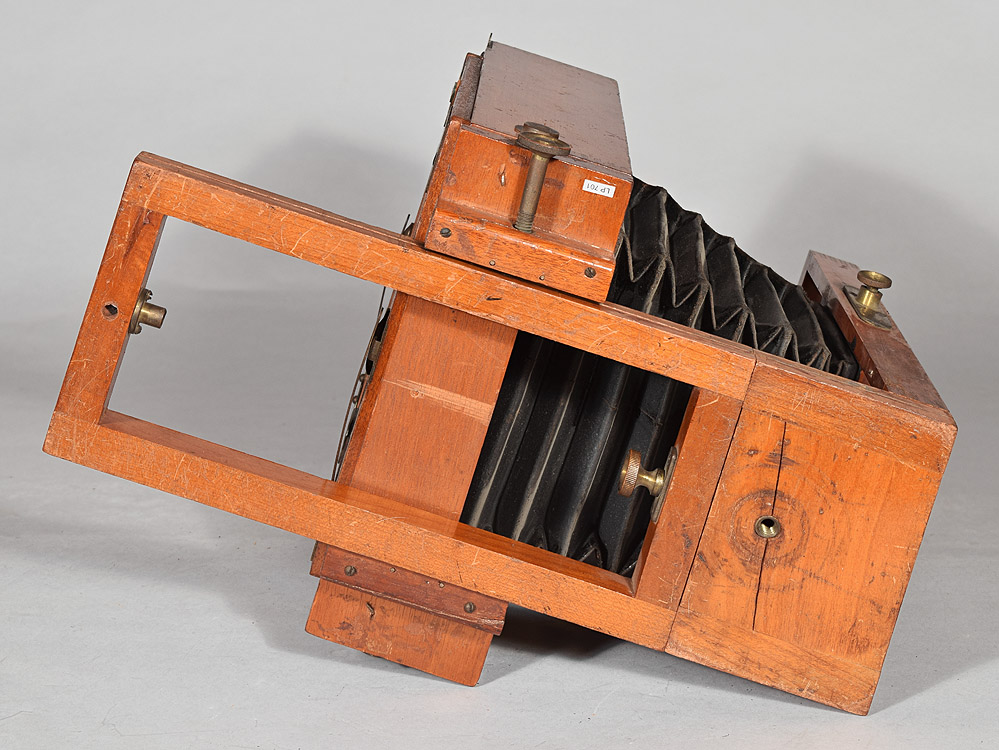 Metal label on top of front standard


Stamp on the base: "Greenpoint Optical Co. Brooklyn, N.Y."


Patent stamps on the end of the base (obscured by a drilled hole):
"June 21, 1881 (plate holder, J.M. Howe - generally found on Blair Camera Co. cameras),
Nov. 11, 1884 (hooks for making base rigid, even though not used on this camera),
May 18, 1886 (swing),
Mar. 27, 1888 (spring back)"


Date Introduced: c. 1892 ; Years Manufactured: c. 1892-c.1897
Construction: rear focus via push-pull; single swing; reversing by removable back
Materials: mahogany body; cherry base; black fabric bellows; brass hardware
Sizes Offered: 5x7 (photos above); 5x8; 6½x8½; 8x10
Notes: The Knickerbocker is a light-weight camera having unique rear tilt hardware.
References:
Illustrated Catalogue of Photographic Equipments and Materials for Amateurs, E. & H.T. Anthony & Co. (New York, NY), January 1891, p. 25-26
Illustrated Catalogue of Photographic Equipments and Materials for Amateurs, E. & H.T. Anthony & Co. (New York, NY), 1892, p. 48
The International Annual of Anthony's Photographic Bulletin Vol. VI 1894, edited by A.H. Elliott and F.P. Smith, E. & H.T. Anthony & Co. (New York, NY), 1893, p. 71 (list of view and other cameras)
Illustrated Catalogue of Photographic Equipments and Materials for Amateurs, E. & H.T. Anthony & Co. (New York, NY), September, 1894, p. 25-26
Wilson's Cyclopaedic Photography, Edward L. Wilson (New York, NY), copyright 1894, p. 462
The International Annual of Anthony's Photographic Bulletin Vol. VII 1895,E. & H.T. Anthony & Co. (New York, NY), 1894, ads p. 99
Illustrated Catalogue of Photographic Equipments and Materials for Amateurs, E. & H.T. Anthony & Co. (New York, NY), August, 1895, p. 25-26
Illustrated Catalogue of Photographic Equipments and Materials for Amateurs, E. & H.T. Anthony & Co. (New York, NY), December, 1895, p. 25-26
Illustrated Catalogue of Photographic Equipments and Materials for Amateurs, E. & H.T. Anthony & Co. (New York, NY), August, 1896, p. 25-26
Illustrated Catalogue of Photographic Materials, Thos. H. McCollin & Co. (Philadelphia, PA) undated, c. 1897, p. 46
Back to American Optical Co. / Scovill Mfg. Co. (alphabetical)