E. & H.T. Anthony & Co.

Normandie Camera, Variation 2
5x7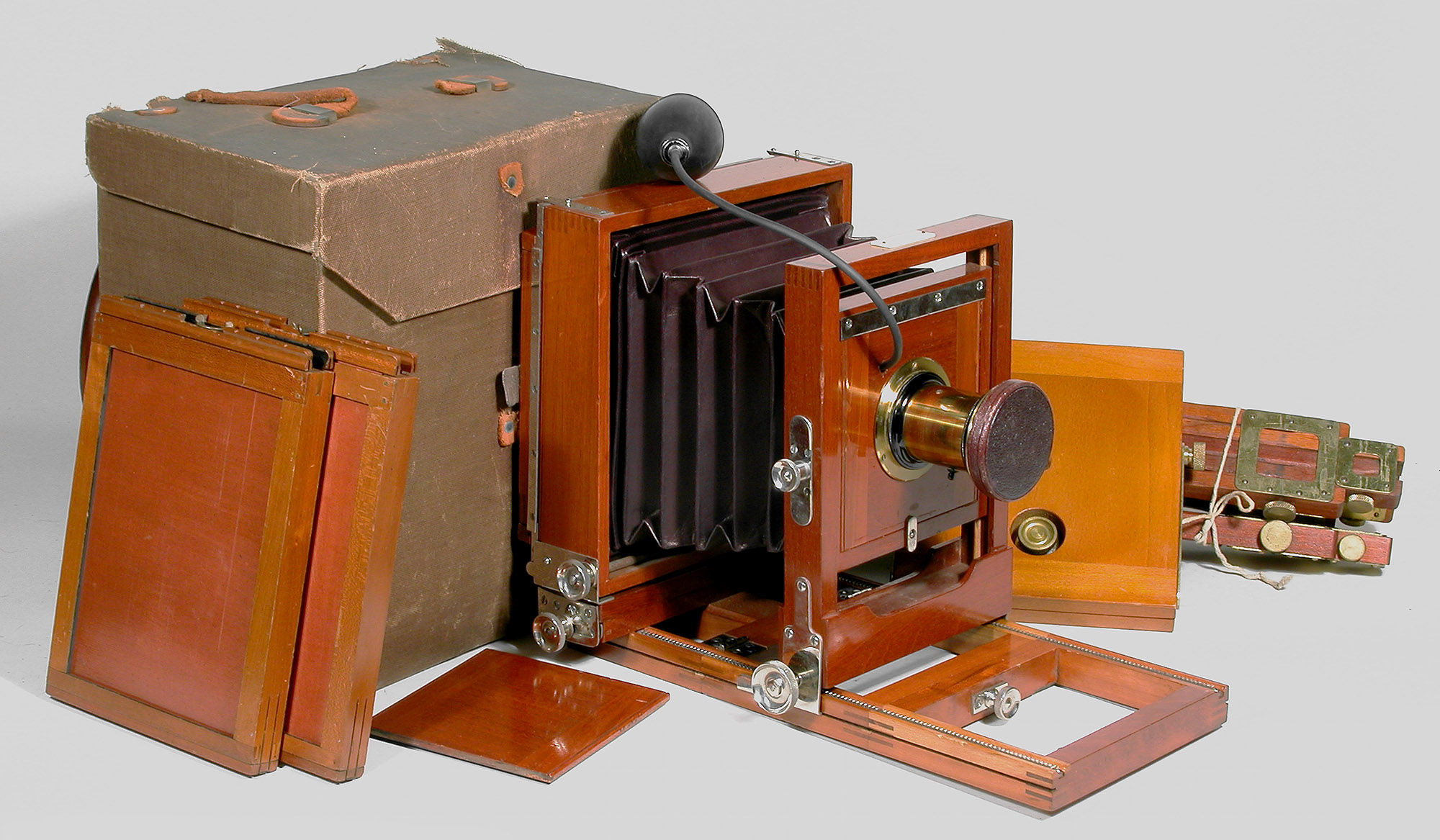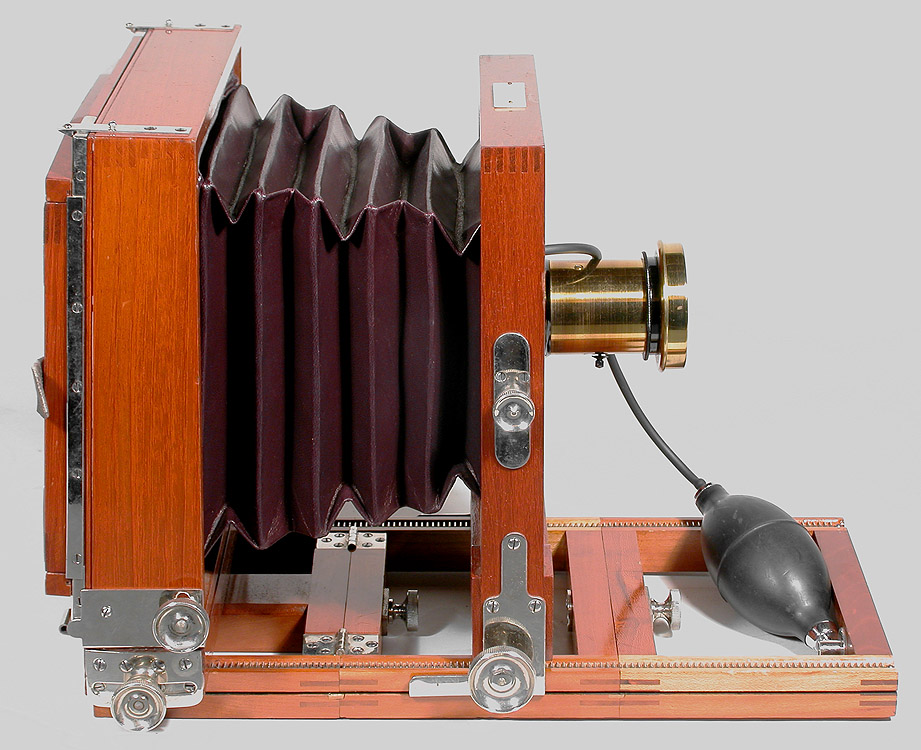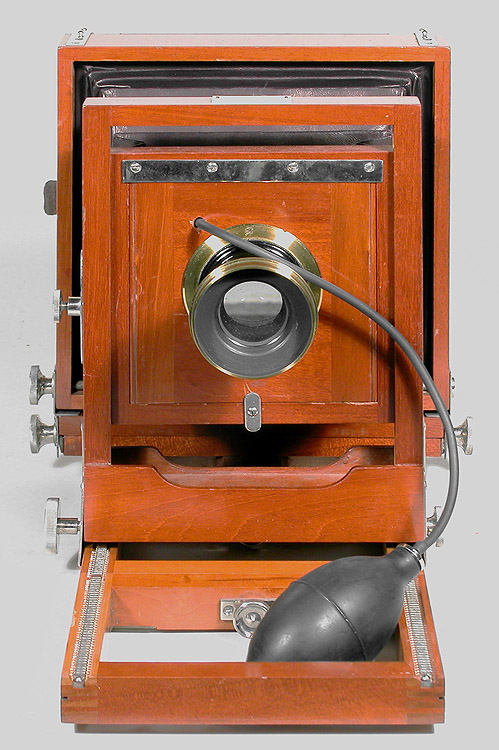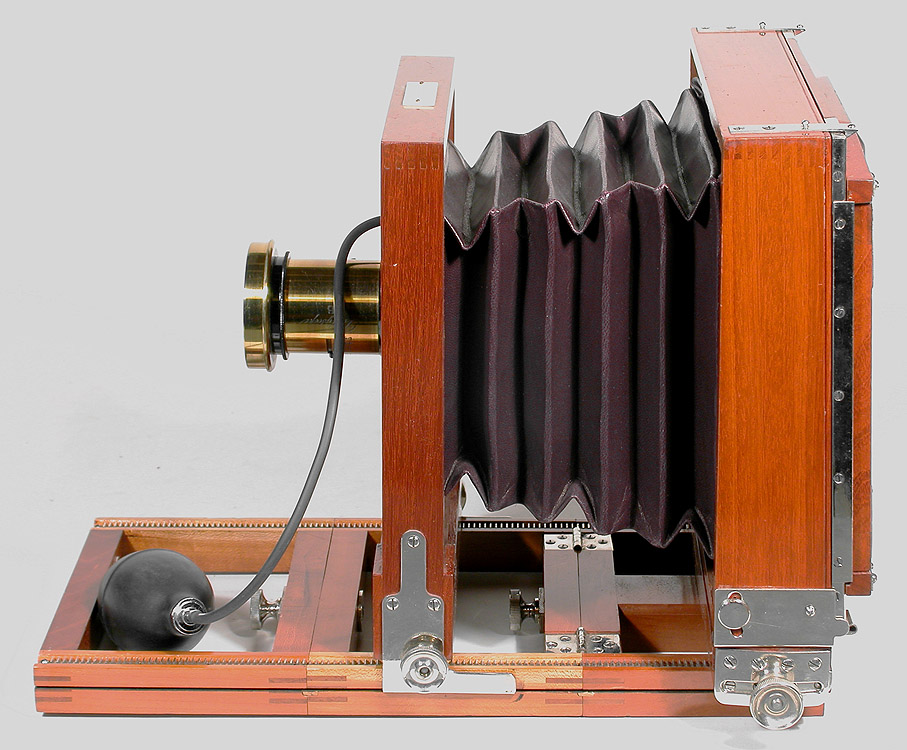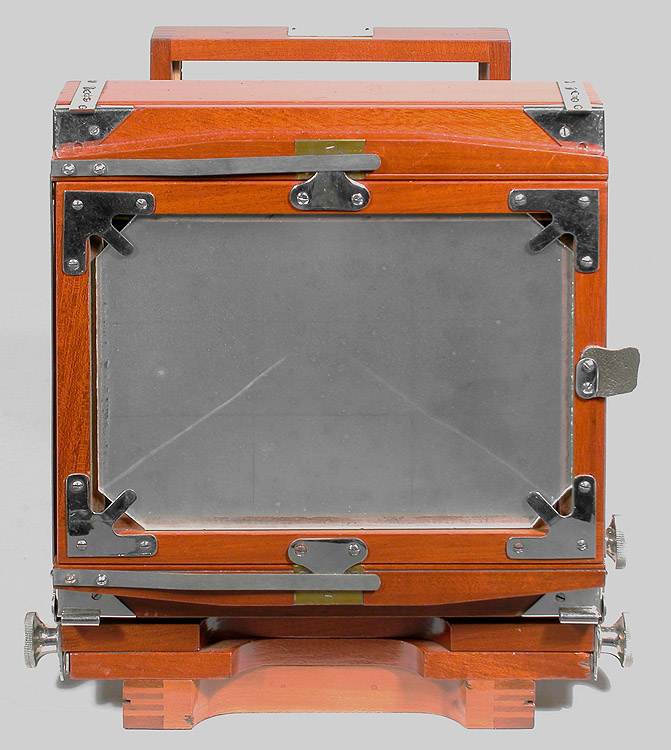 Date Introduced: - ; Years Manufactured: at least 1903 and probably later
Construction: front focus via rack and pinion (two gear tracks on top of base rails); double swing; reversing by removable back; three-piece lens board; French polish finish; removable front extension
Materials: mahogany body; cherry base; maroon leather bellows; nickeled brass hardware
Sizes Offered: 5x7; 5x8; 6½x8½; 8x10; 10x12; 11x14
Notes:
There are two variations seen of the Normandie. The Normandie Variation 1 (1889-c.1901) differs from Normandie Variation 2 (at least c.1903 and probably later) in a number of small details, the most obvious being that Variation 2 has nickeled hardware, a lower profile spring back and leather bellows.
Carrying Case
According to the Anthony catalogs 1888-1901, the Normandie Variation 1 came with an Anthony telescopic brass-bound canvas case. Sure enough, the Normandie Variation 1 cameras that came with a period case came with the Anthony brass bound case. The 1903 Anthony catalog that describes the Normandie Variation 2 refers to "our canvas carrying case", not mentioning "brass-bound". And sure enough, the Normandie Variation 2 having a period case has a plain canvas box - no brass edges.
References:
Descriptive Catalogue and Price List of Photographic Apparatus, Anthony & Scovill Co. (New York, NY), 1903, p. 58
Back to American Optical Co. / Scovill Mfg. Co. (alphabetical)