Folmer & Schwing Mfg. Co., New York, NY
Sky Scraper Camera, Improved
Century Camera Co. professional catalog, c.1902, p.16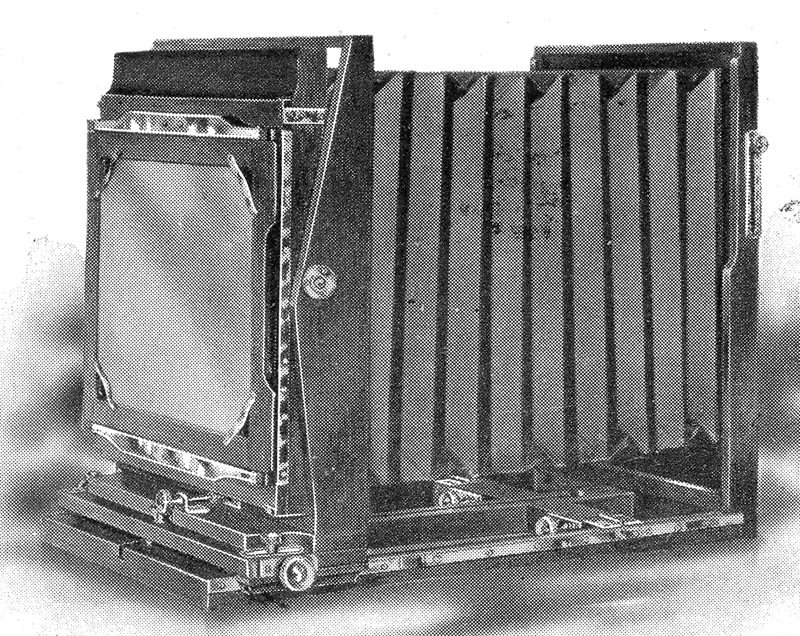 8 x 10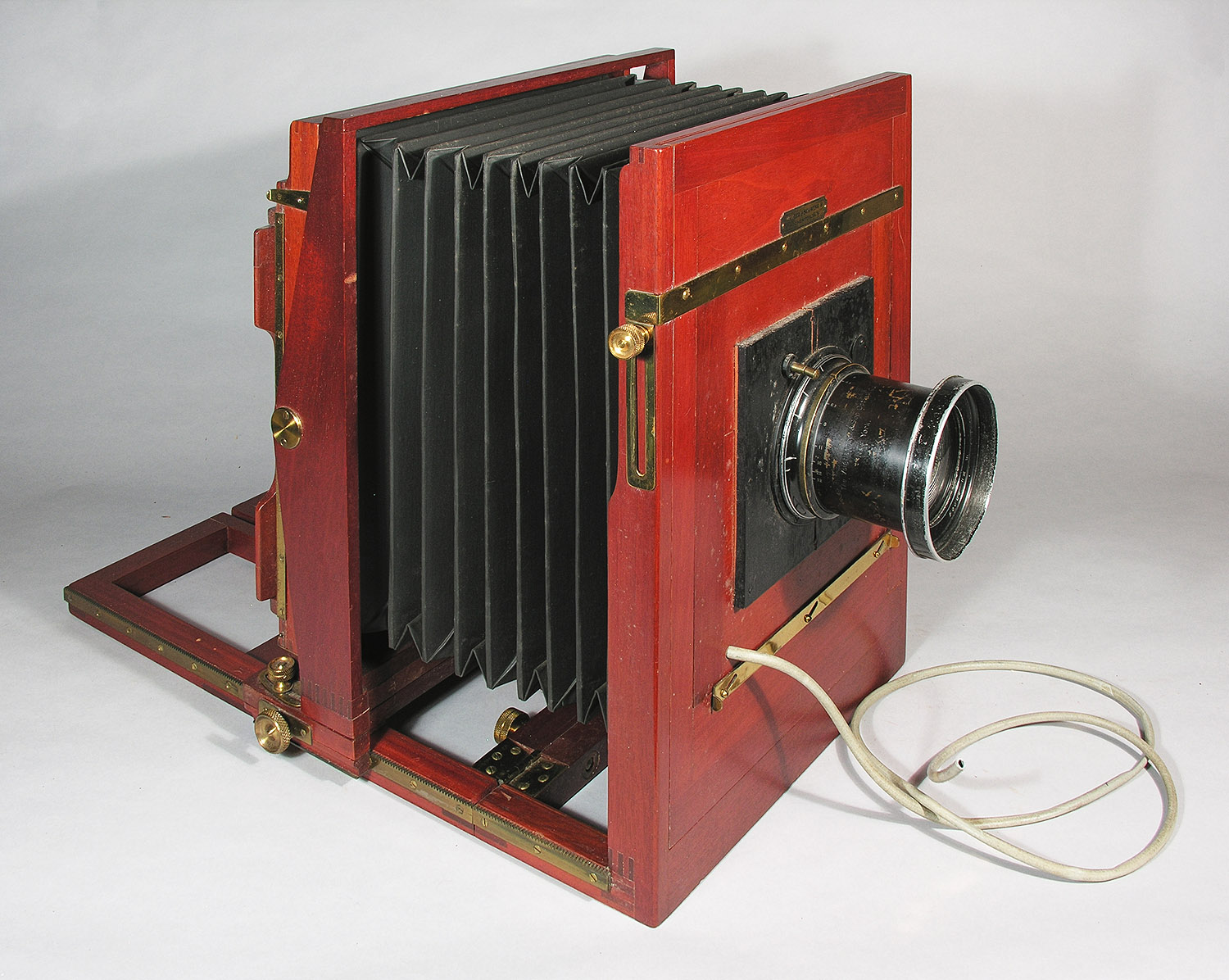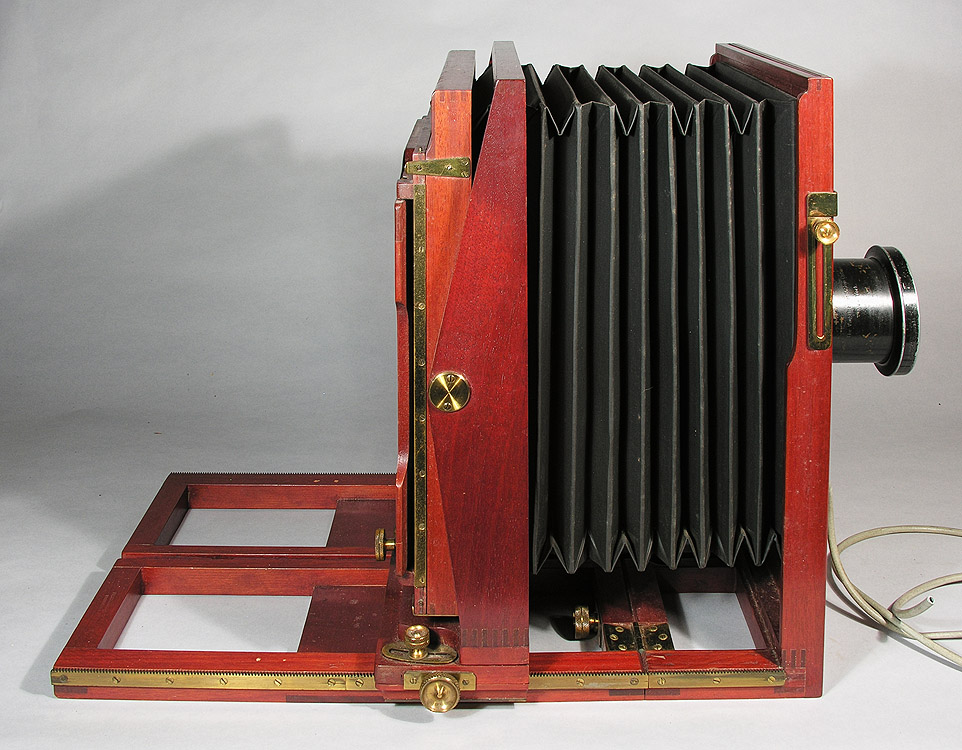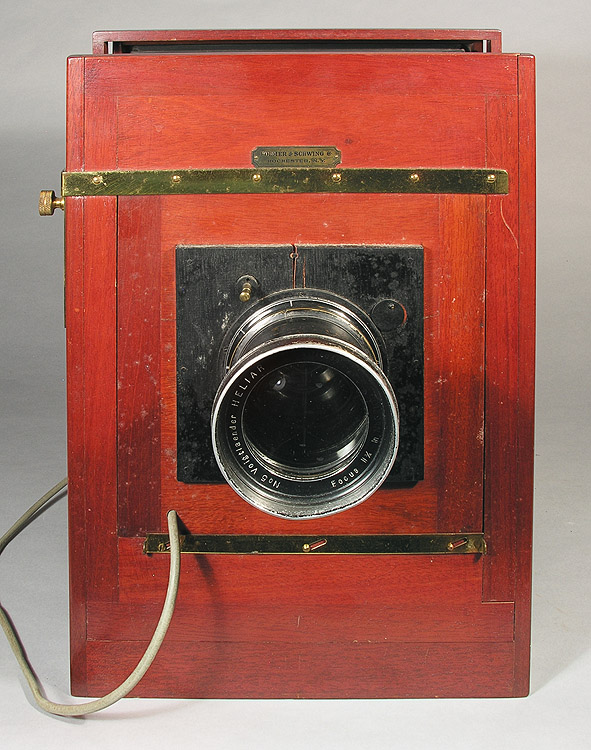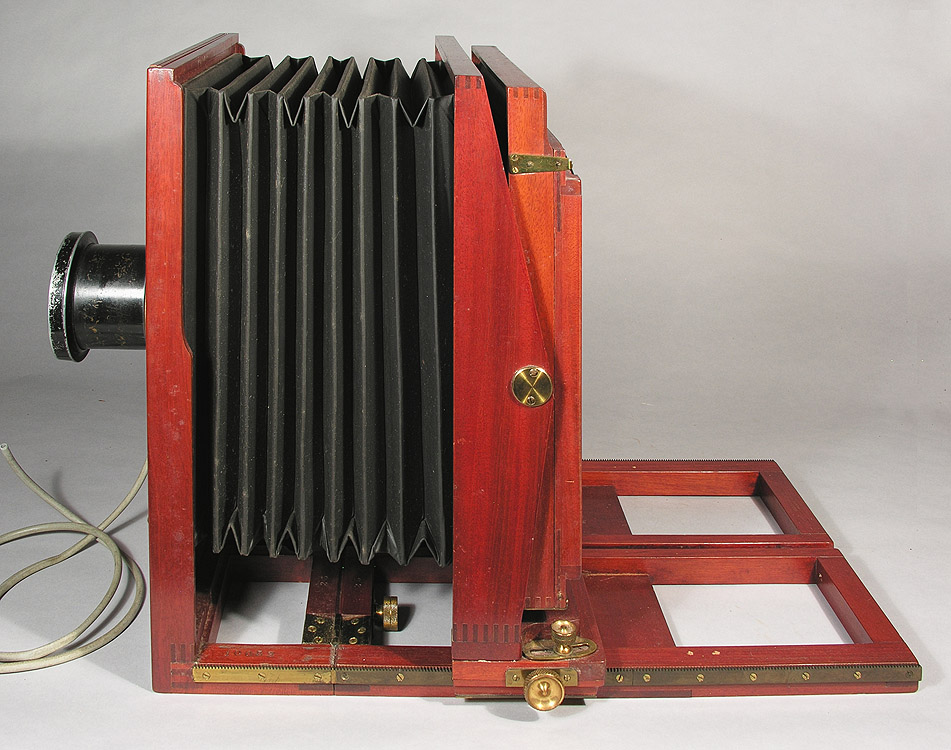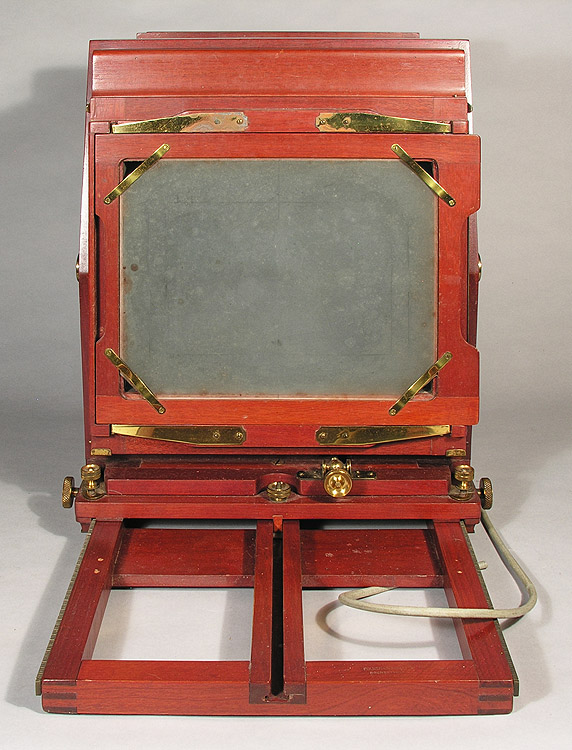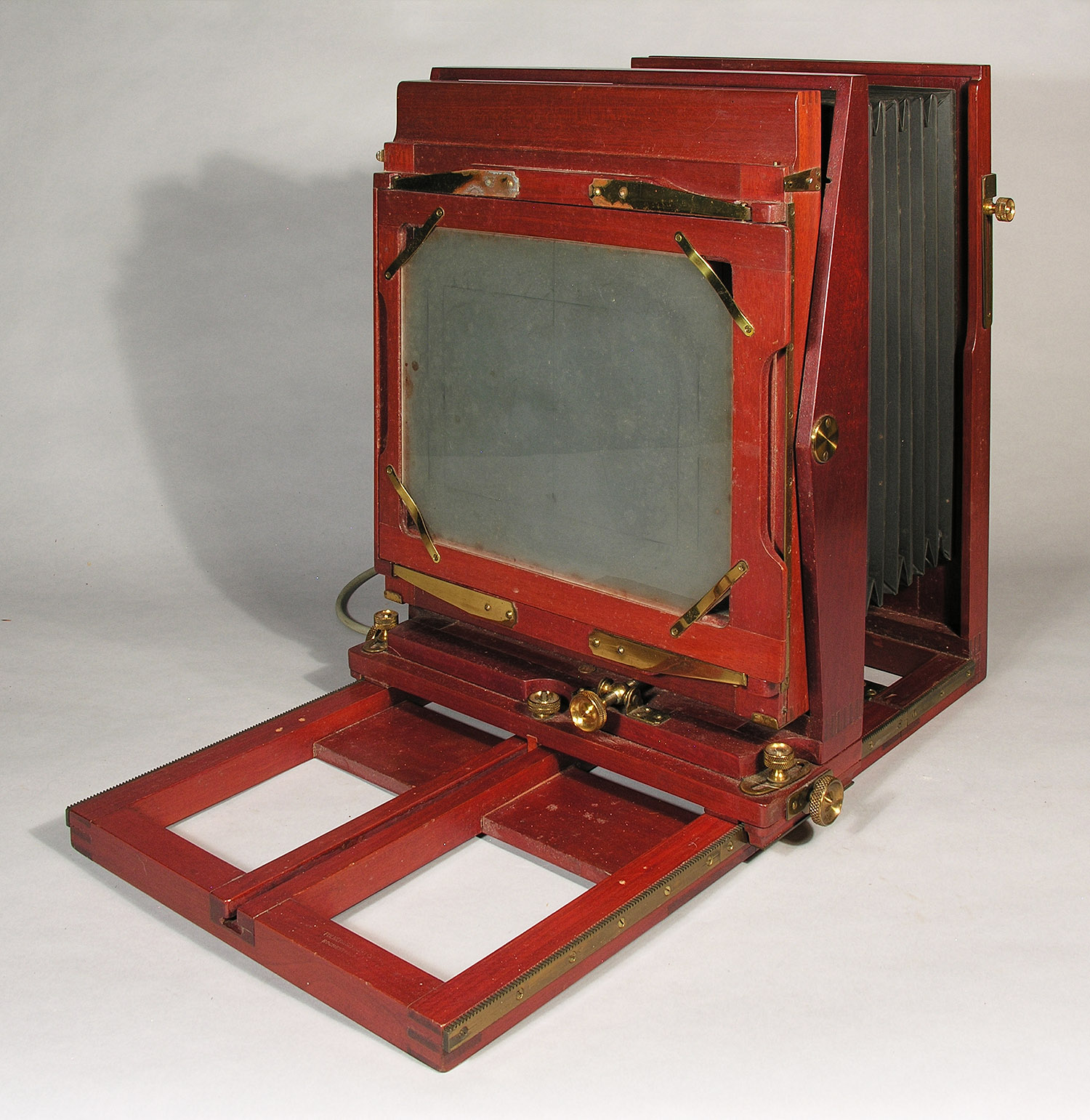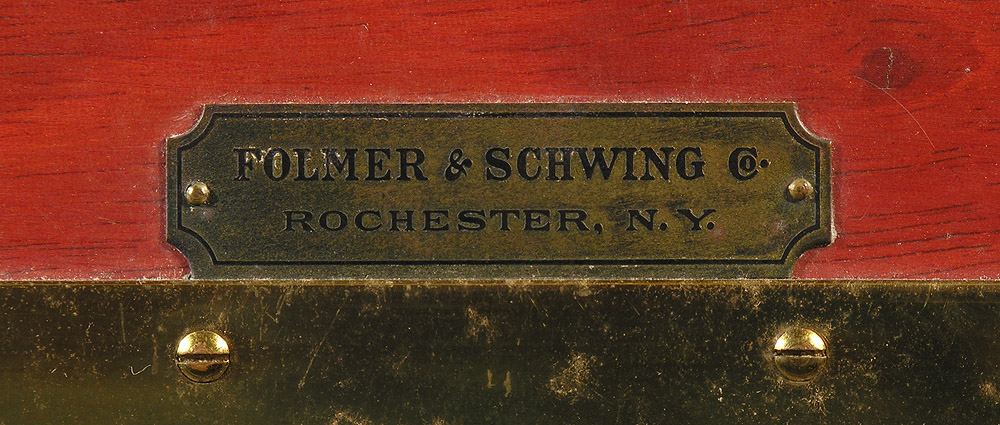 Century Sky Scraper Improved - from Century Professional Catalog c.1906, p. 16




8 x 10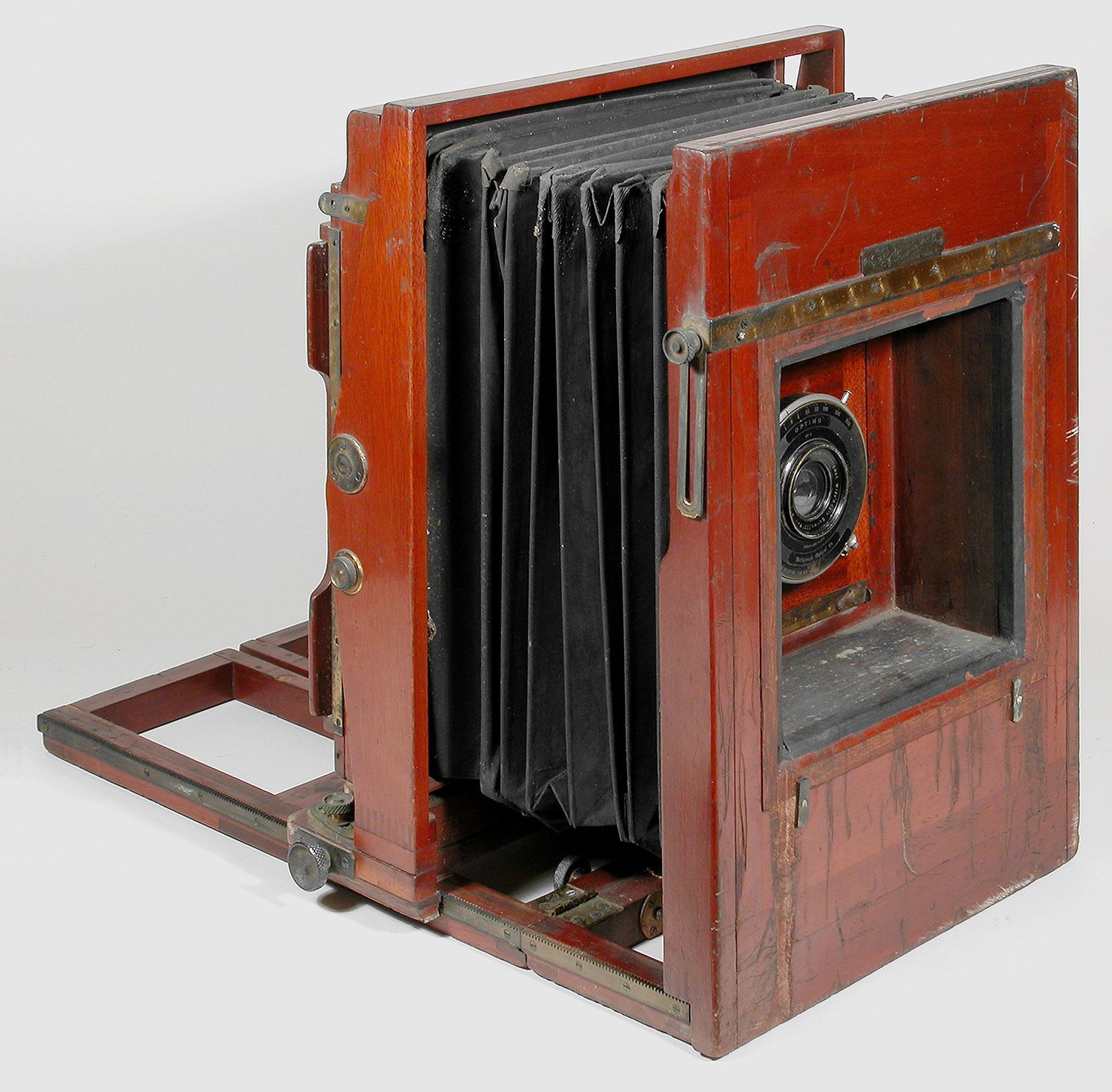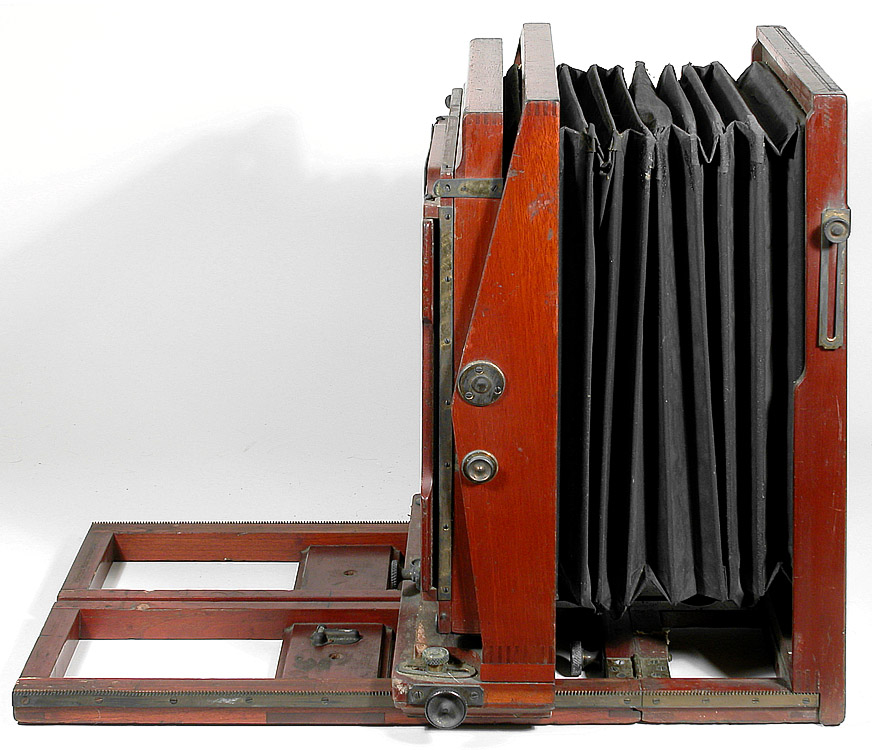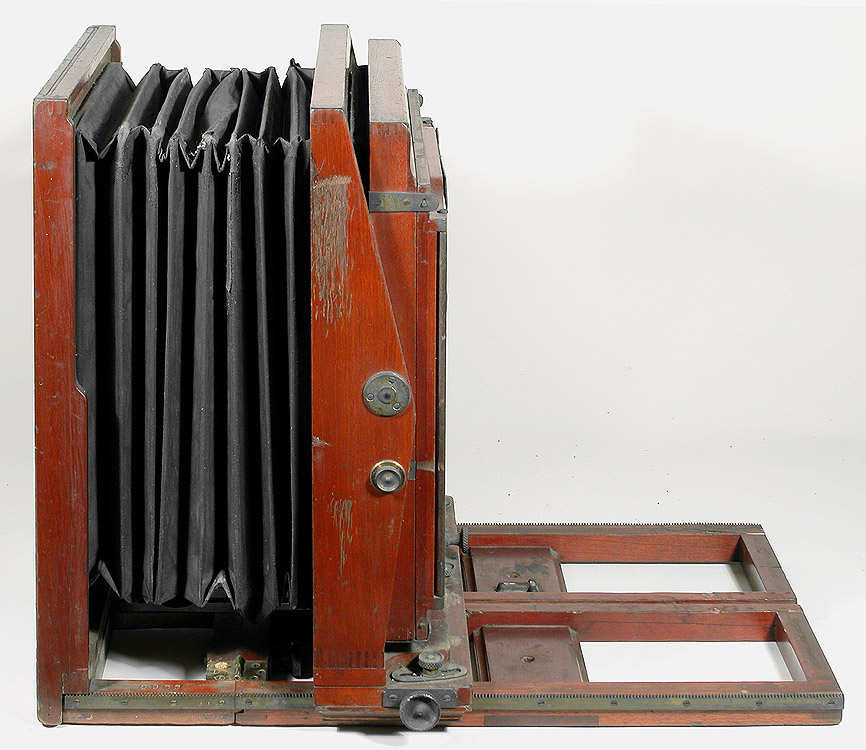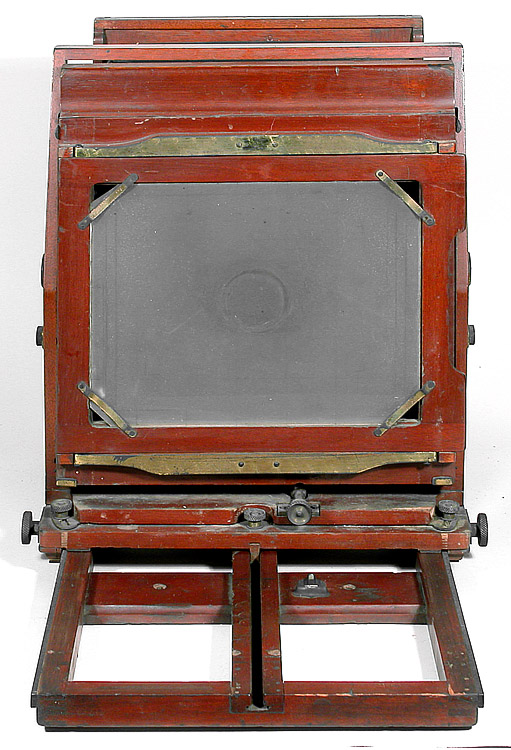 Date Introduced: - ; Years Manufactured: c. 1900-1918
Construction: rear focus via rack and pinion (two gear tracks on sides of base rails); reversing by removable back; double swing; three-piece lens board
Materials: mahogany body; cherry base; black fabric bellows; brass hardware
Sizes Offered: 8x10; 11x14; 14x17 and larger sizes(!) made to order
Notes:
The Sky Scraper was made for photographing tall buildings without tilting the camera back, the lens board has significantly greater rise than other cameras due to the tall front standard. The improvements from the Sky Scraper Camera include gear focus instead of fine focusing screw, and a different vertical swing arrangement.
Even though a Folmer & Schwing product, it also appeared in the c.1906 Century Professional Catalog referenced below as the Century Sky Scraper Improved.
References:
Andrew Lloyd catalog 1900.
Photographic Apparatus for the Professional, Century Camera Co. (Rochester, NY), undated c.1906, p. 16
Illustrated Catalogue of Photographic Outfits and Supplies, Sweet, Wallach & Co. (Chicago, IL) Catalog, 1908, p. 56
Catalogue of Professional Photographic Apparatus and Materials, Eastman Kodak Co. (Rochester, NY), 1909, pp.38-39
Descriptive Price List of Photographic Materials, George Murphy, Inc. (New York, NY), 1910-1911, pp. 47-48
Photographic Apparatus and Supplies Catalog No. 35, Sweet, Wallach & Co. (Chicago, IL), c. 1910, p. 57
Catalogue Photo Supplies, Milwaukee Photo Materials Co. (Milwaukee, WI), c.1910. p. 53
Catalogue of Eastman Professional Photographic Apparatus and Materials, Eastman Kodak Co. (Rochester, NY), c. 1911, p. 52-53
Number 30 Illustrated Catalogue of Photographic Outfits, Lenses and Supplies, Robey-French Co. (Boston, MA), c. 1915, p. 52
Illustrated Catalogue of Photographic Outfits and Supplies No. 38, Sweet, Wallach & Co. (Chicago, IL), c.1915, p.49
Cameras, Photographic Apparatus and Supplies, 11th Ed., Hirsch & Kaiser (San Francisco, CA), c. 1917, p. 30

Back to Eastman