G. Gennert, New York, NY
Brighton Camera
Gennert Catalog 1901, p. 58

8x10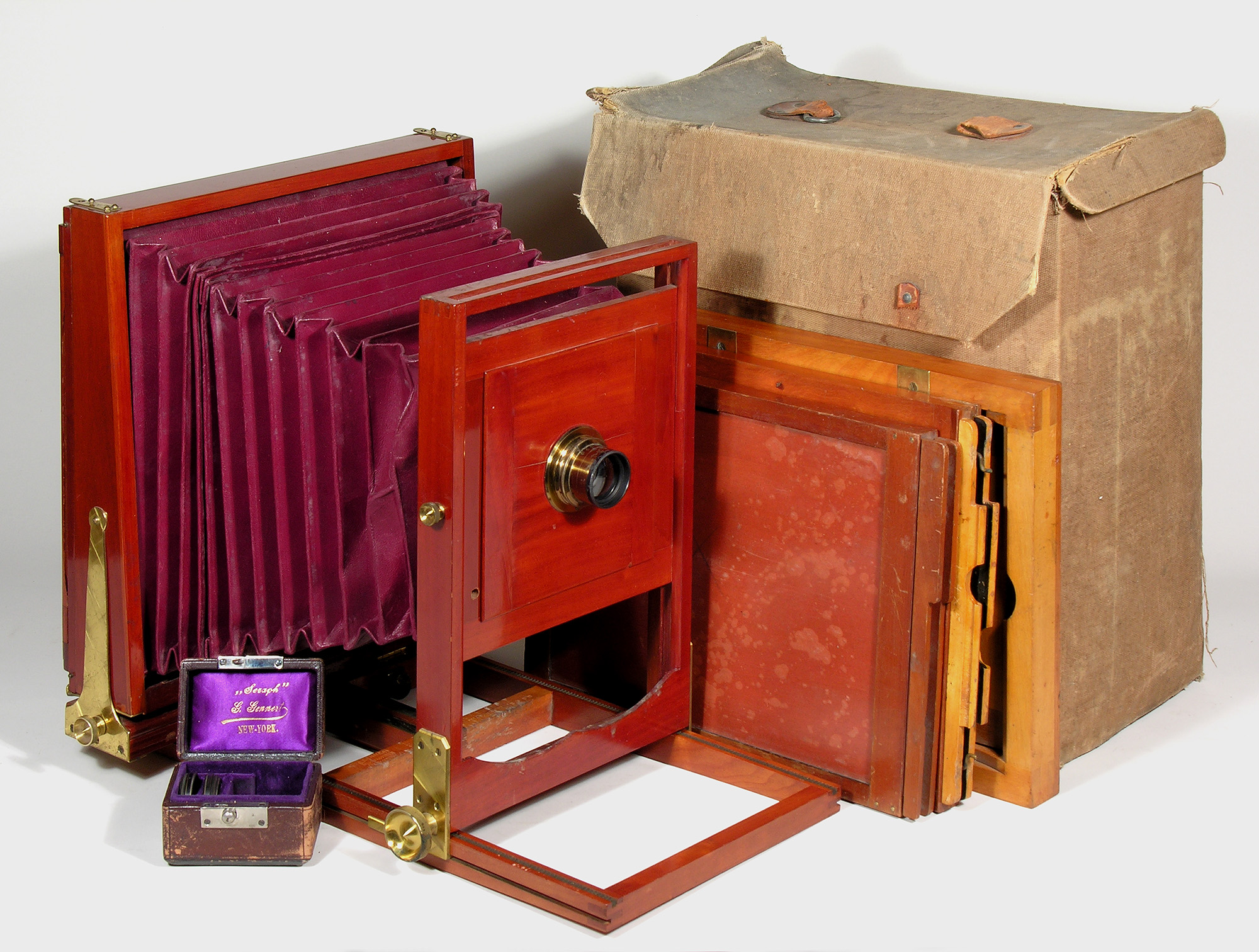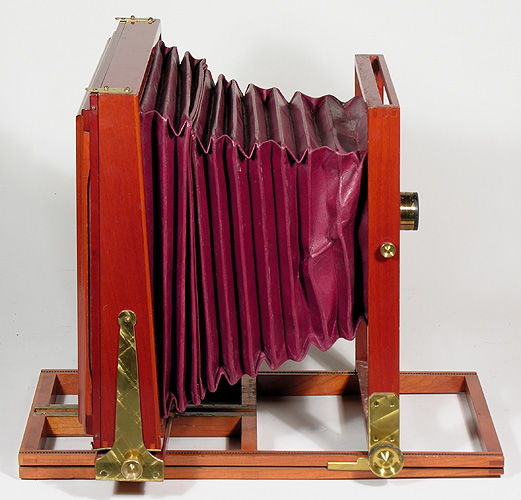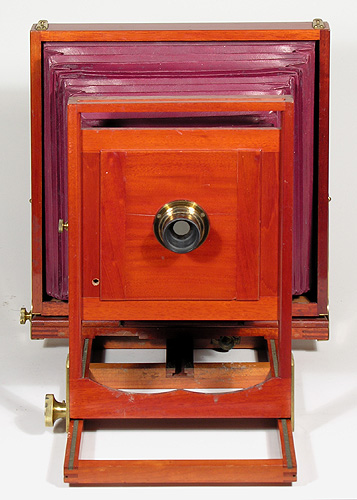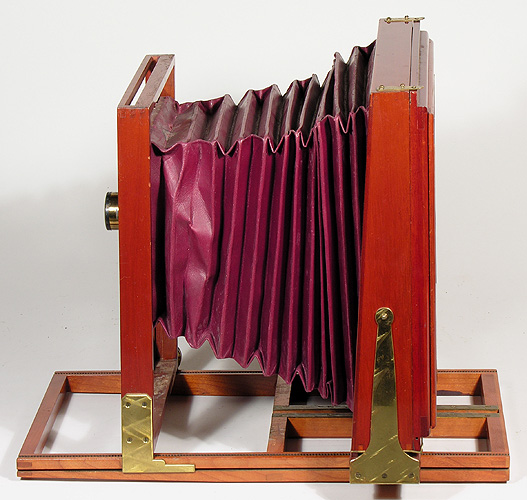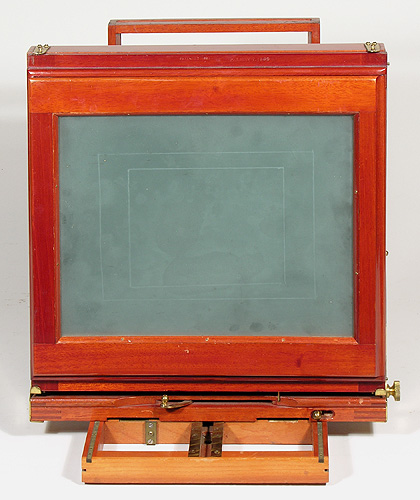 Date Introduced: - ; Years Manufactured: c. 1901-1903
Construction: front rack and pinion focus (two gear tracks on top of base rails) and rear push-pull focus, double swing, reversible by removable back, three-piece lensboard, slot for push-pull focus on middle base rail
Materials: mahogany body, cherry base, brass hardware, black fabric bellows
Sizes Offered: 5x7, 5x8, 6½x8½, 8x10, 11x14, 14x17
Notes: not present in the 1904 Gennert Catalog. The front standard is supported by brackets in side slots and has geared focus, while the rear standard is supported by a post and slider in a central top slot and has push/pull focus. The lensboard is held in by a clever system of precise rabbets - no hardware is needed. The 8x10 shown above is fairly light for its size, and has excellent fit and finish. The use of front geared focus and rear push/pull focus in this era is similar to the Scovill Manifold and the Sunart Vici (Smith Magic).
References:
Catalogue of Photographic Apparatus and Supplies, G. Gennert (New York, NY), 1901, p. 58
Catalogue of Photographic Apparatus and Supplies, G. Gennert (New York, NY), 1903

Back to Gennert