Sunart Photo Co., Rochester, NY
Magic View Camera
Vici
Jas. H. Smith & Co. Catalog, 1901, p. 20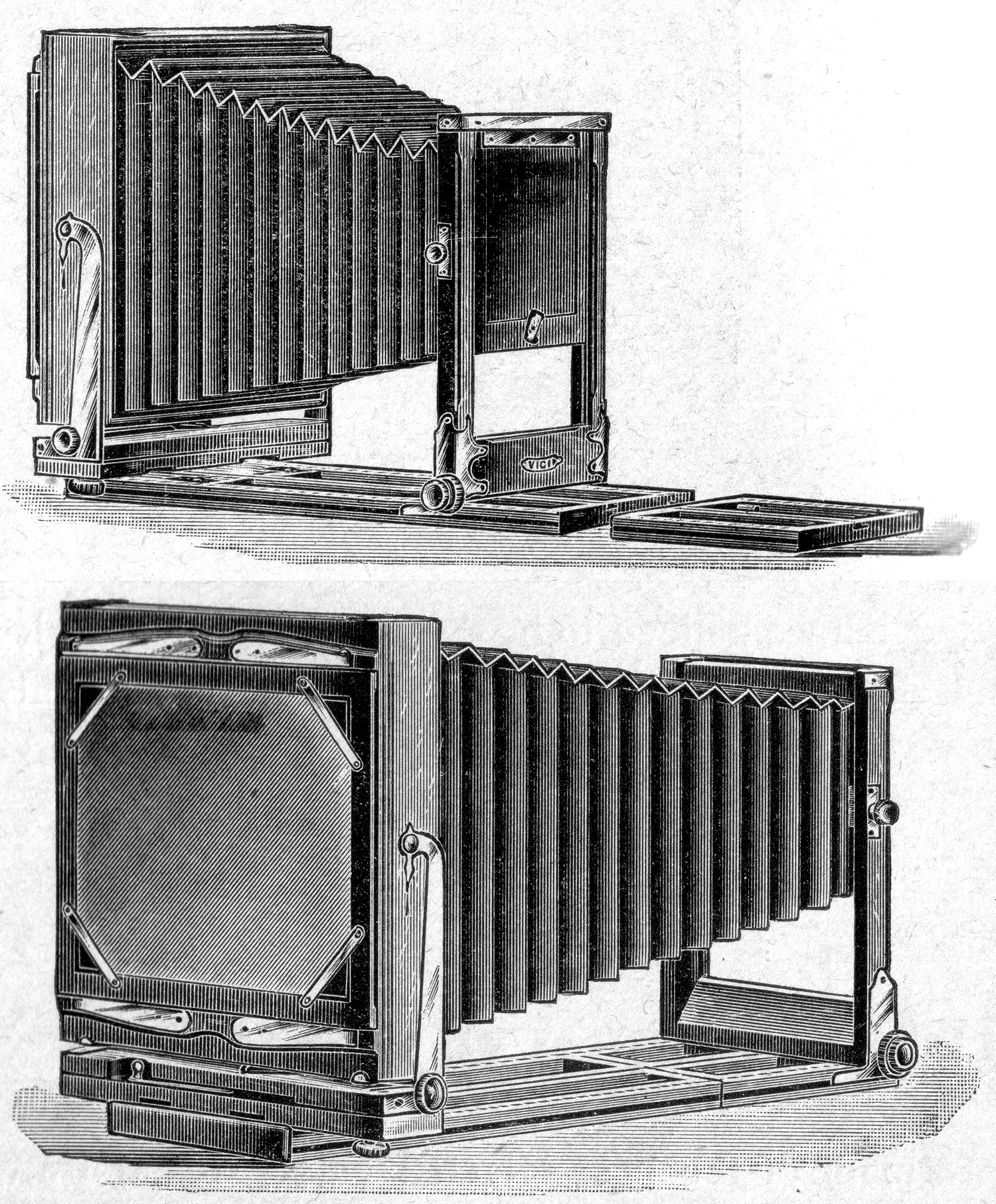 8 x 10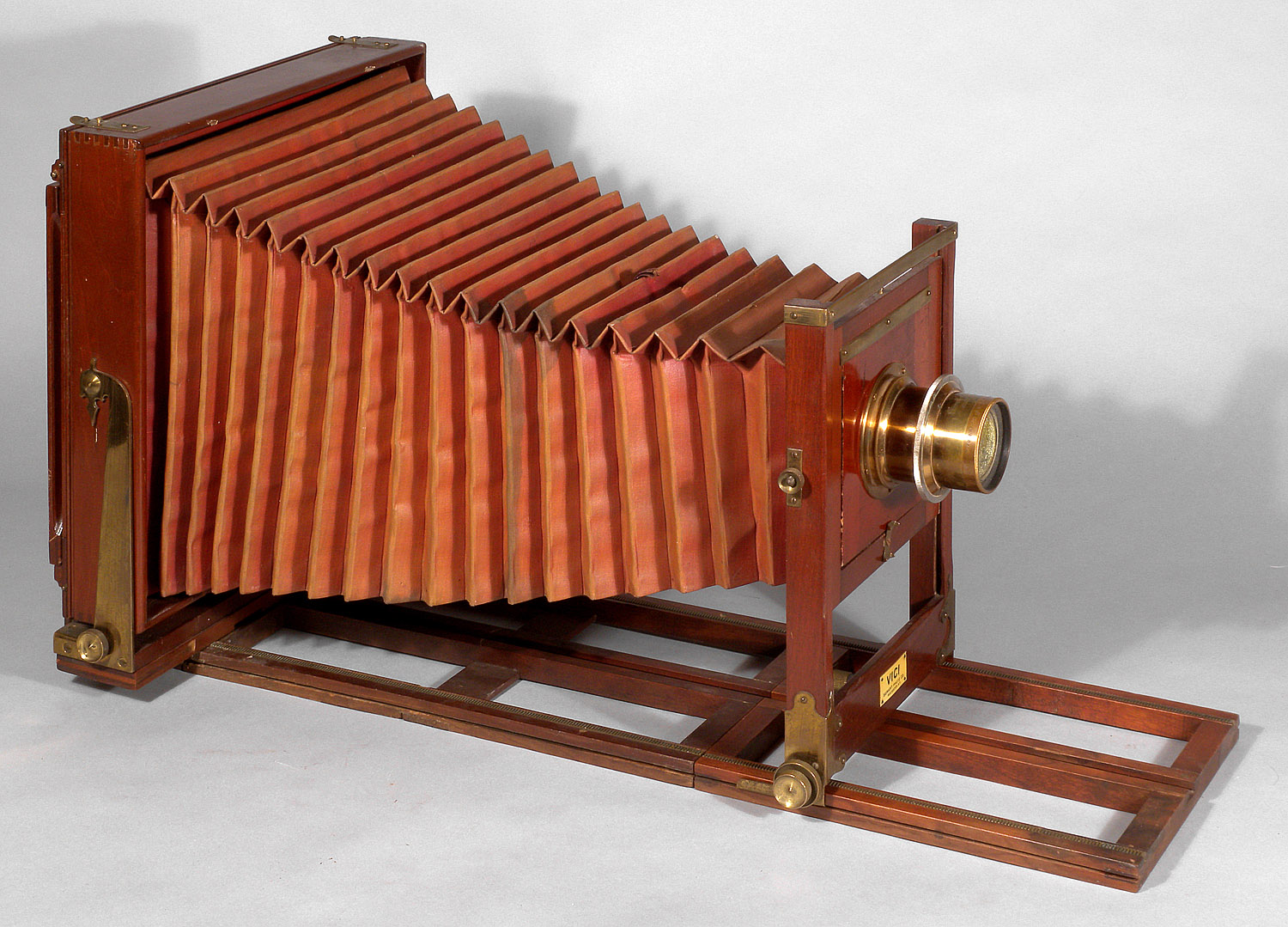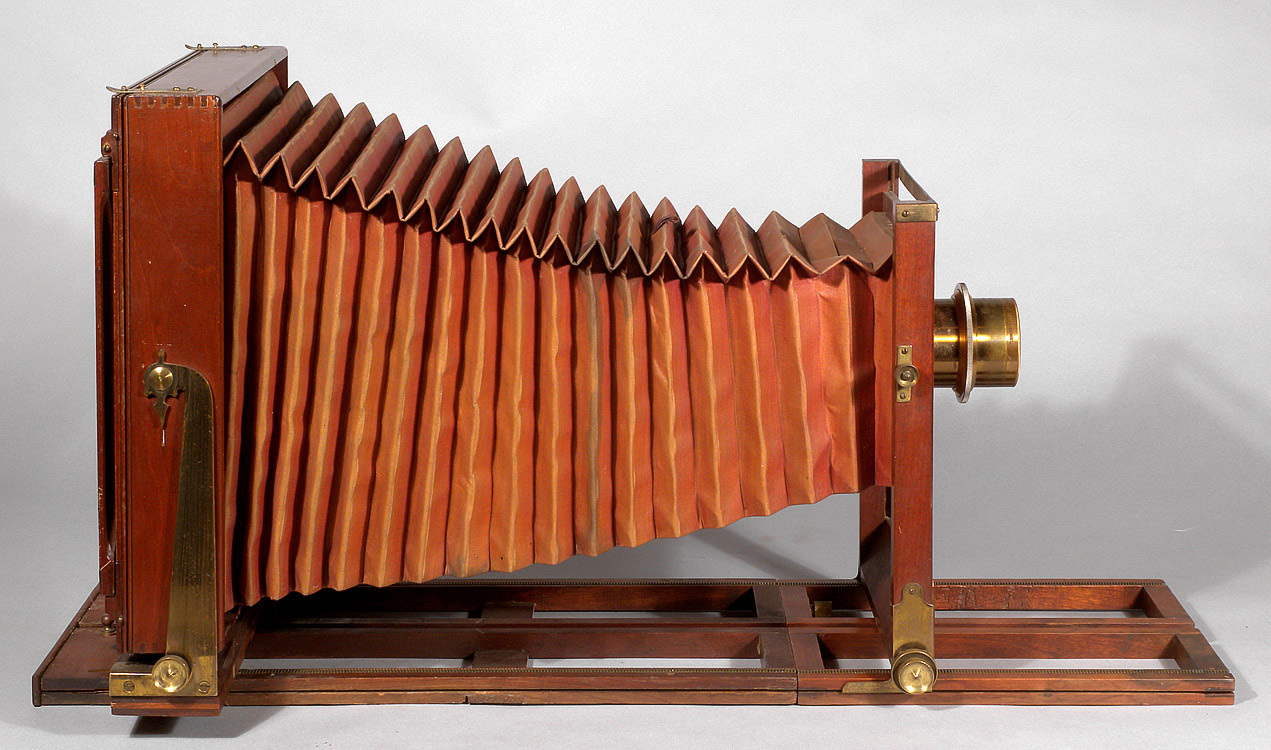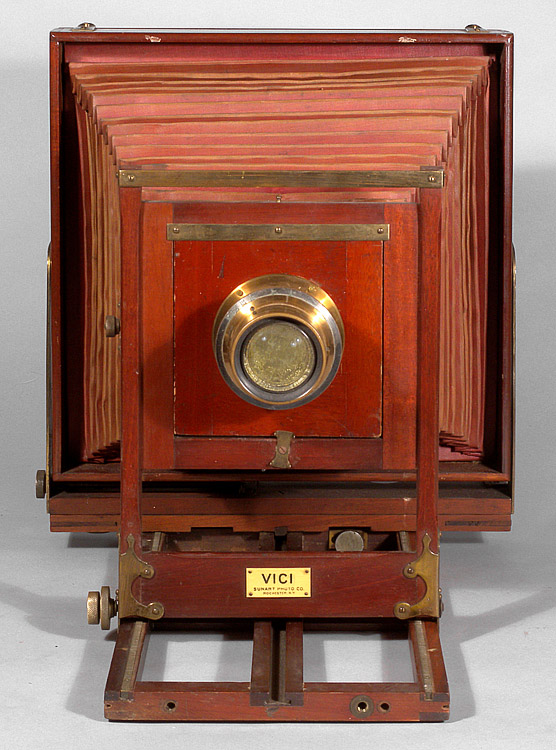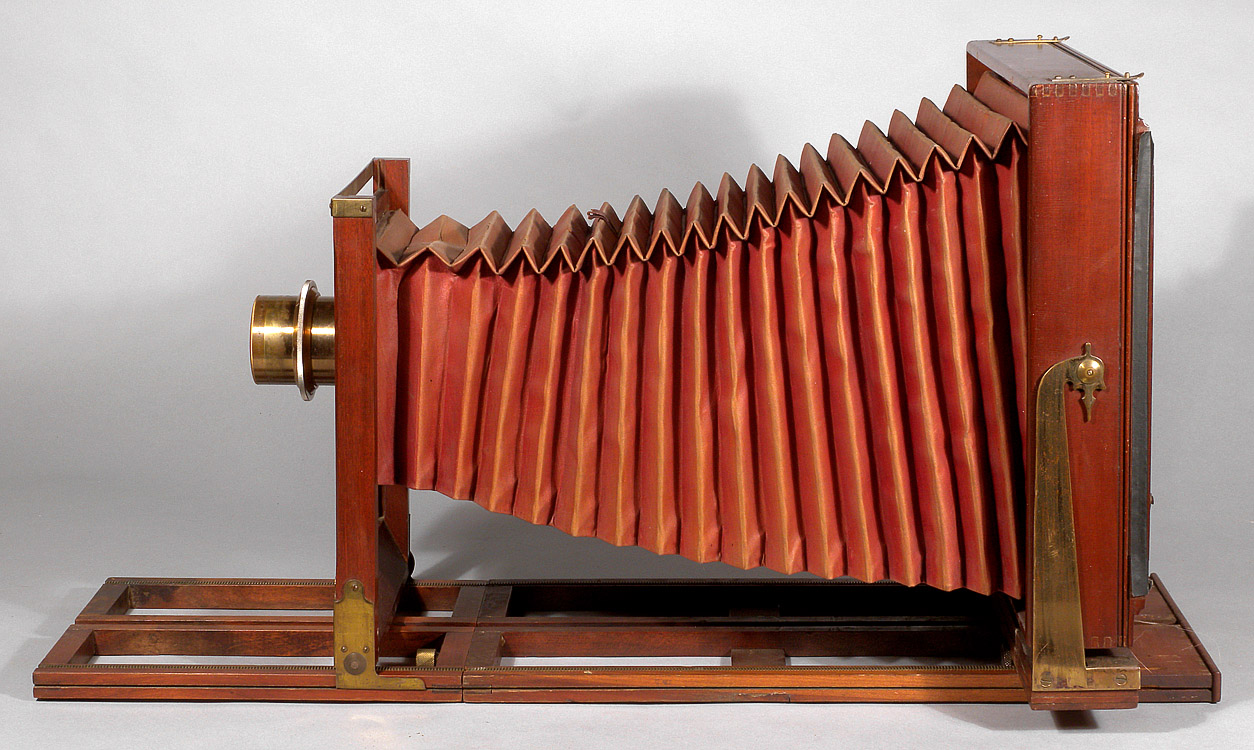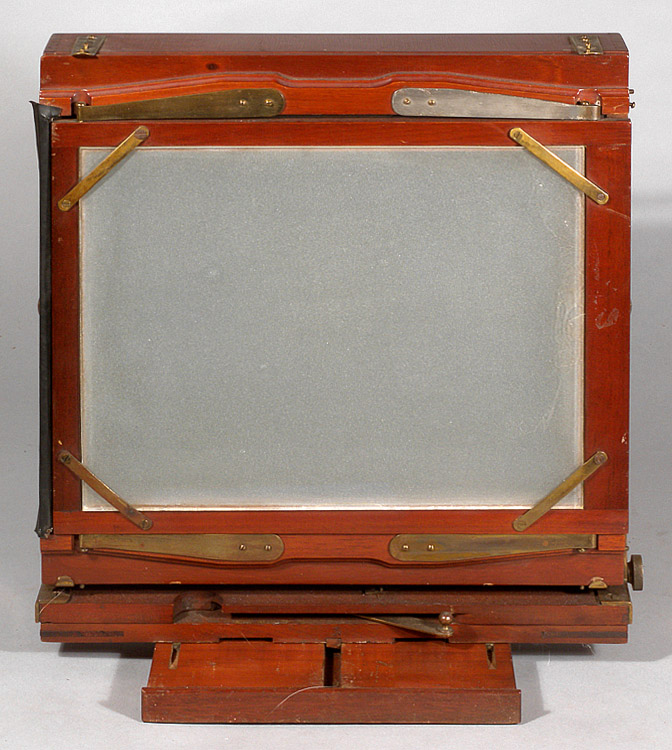 Date Introduced: - ; Years Manufactured: c. 1900
Construction: front focus via rack and pinion (two gear tracks on top of the base rails) and back focus via push-pull; double swing; reversing by removable back;
Materials: mahogany body, cherry base, black fabric bellows
Sizes Offered: 6½x8½; 8x10
Notes:
The Sunart Photo Co., of Rochester, NY, was founded in 1893. They made folding and magazine cameras, and two view cameras: The Vici View and The Vidi View. In 1899, their assets were obtained, and a new company, the Seneca Camera Manufacturing Co., was founded in 1900. Seneca established itself as one of the most popular cameras of the early 20th century. The Vici View continued with little alteration as the Seneca View, and later, the Improved Seneca View. Likewise, the Vidi View continued with little alteration as Seneca's Competitor View.
The camera illustrated above is a Vici with Sunart label.
This camera is advertised in the 1901 Jas. H. Smith & Co. catalog as the Magic View, despite the name of Vici appearing in the advertising engraving.
The use of front geared focus and rear push/pull focus in this era is similar to the Scovill Manifold and the Gennert Brighton.
References:
Catalogue of Photographic Sundries, Jas. H. Smith & Co. Catalog, 1901, p. 20

Back to Seneca