Sunart Photo Co., Rochester, NY
Magic View Camera
Vici
Jas. H. Smith & Co. Catalog, 1901, p. 20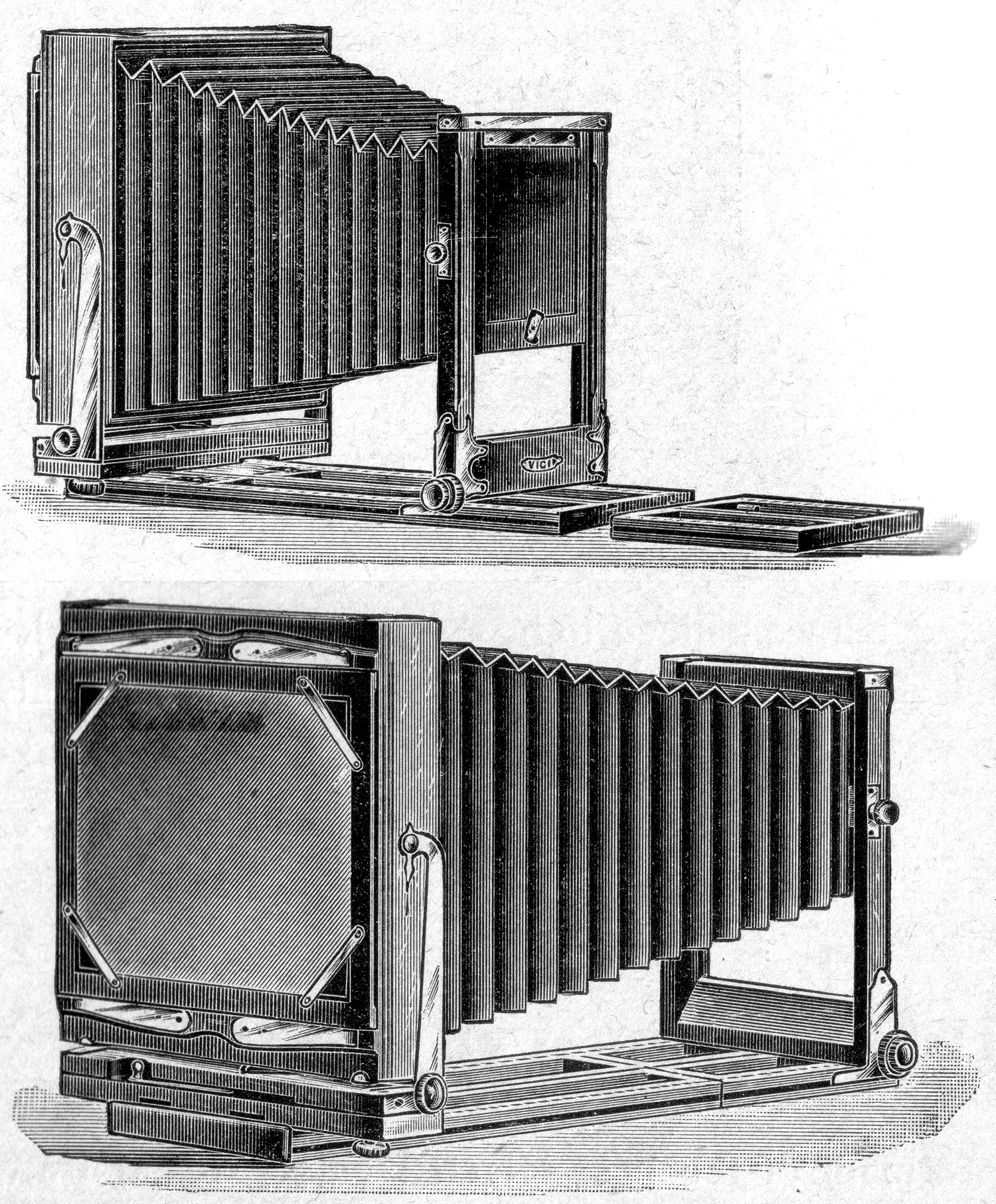 8 x 10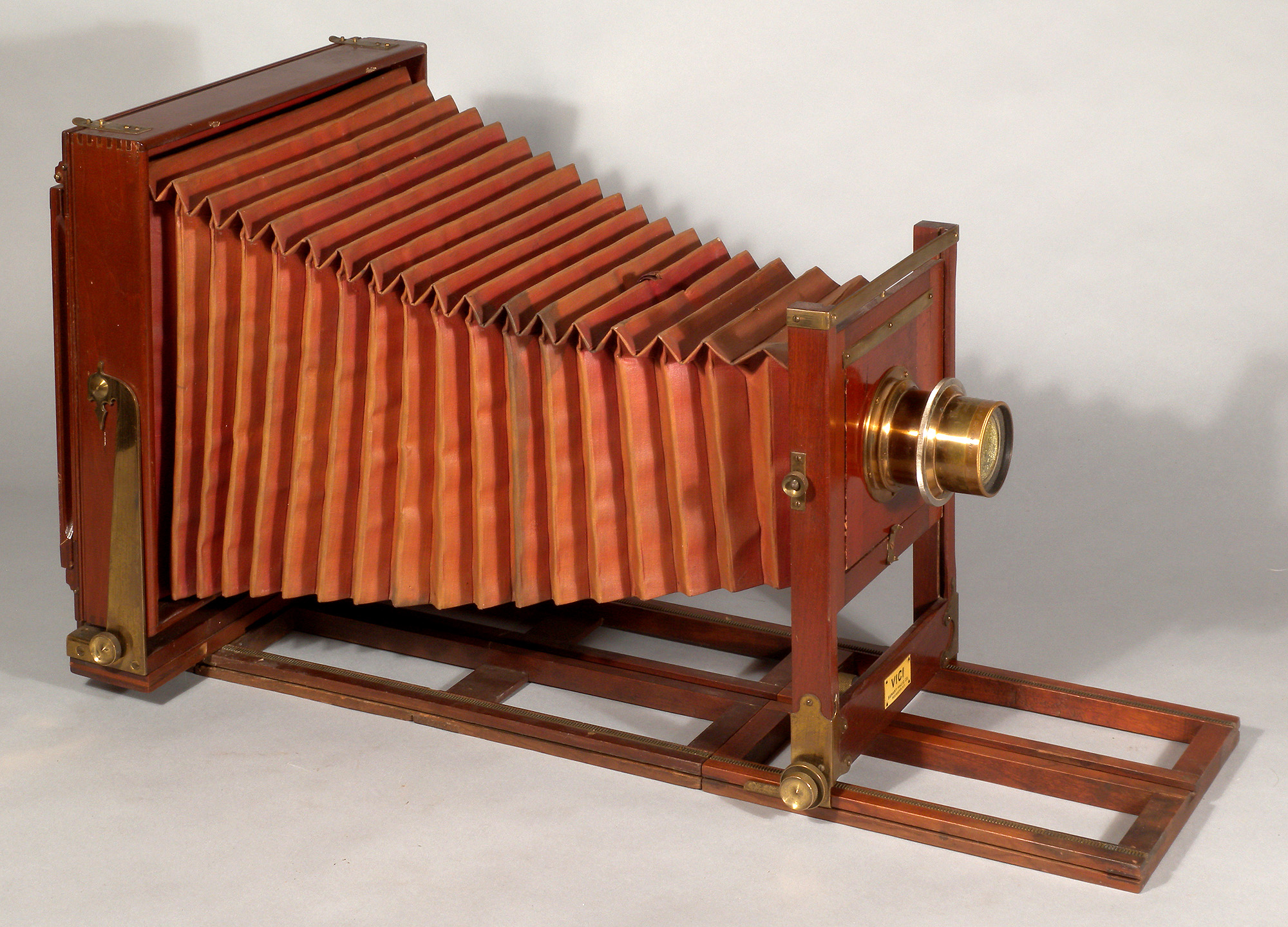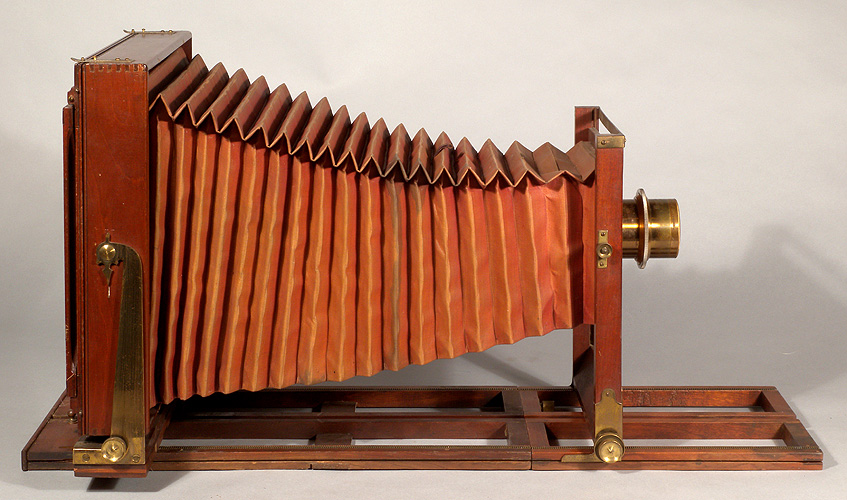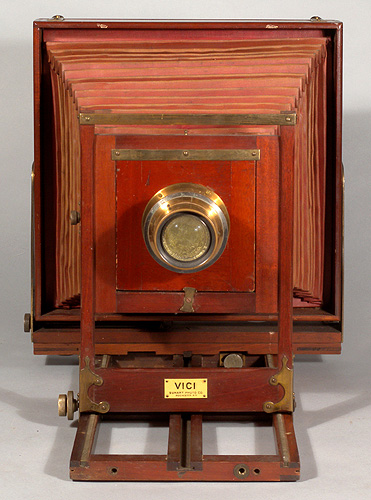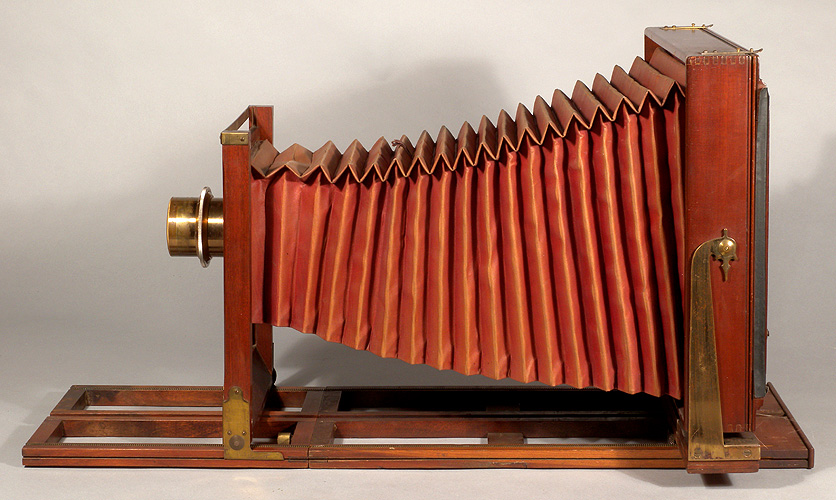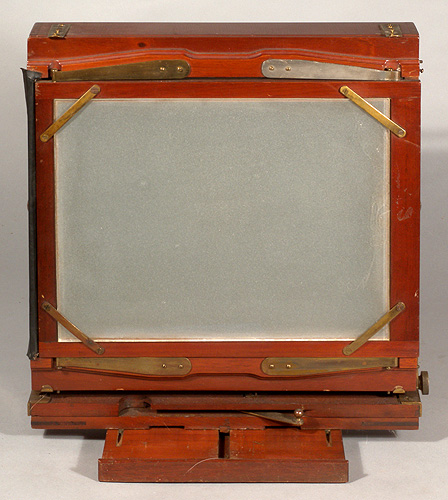 Date Introduced: - ; Years Manufactured: c. 1901
Construction: front focus via rack and pinion (two gear tracks on top of the base rails) and back focus via push-pull; double swing; reversing by removable back;
Materials: mahogany body, cherry base, black fabric bellows
Sizes Offered: 6½x8½; 8x10
Notes: This camera is advertised in the reference below as the Magic View, despite the name of Vici appearing in the engraving. The camera photographed above is identical to the engraving, even down to the Vici. The celluloid tag is marked: "Sunart Photo Co., Rochester, NY". Sunart was purchased by the Seneca Camera Mfg. Co. in 1902, and that year probably marks the switch of Seneca rear hardware to what would become the classic Seneca tear-drop shape. The use of front geared focus and rear push/pull focus in this era is similar to the Scovill Manifold and the Gennert Brighton.
References:
Catalogue of Photographic Sundries, Jas. H. Smith & Co. Catalog, 1901, p. 20

Back to Seneca