Burke & James, Inc., Chicago, IL
Ingento View Camera
(No Number)/Ingento No. 1
Burke & James Catalog, 1906-7, p.27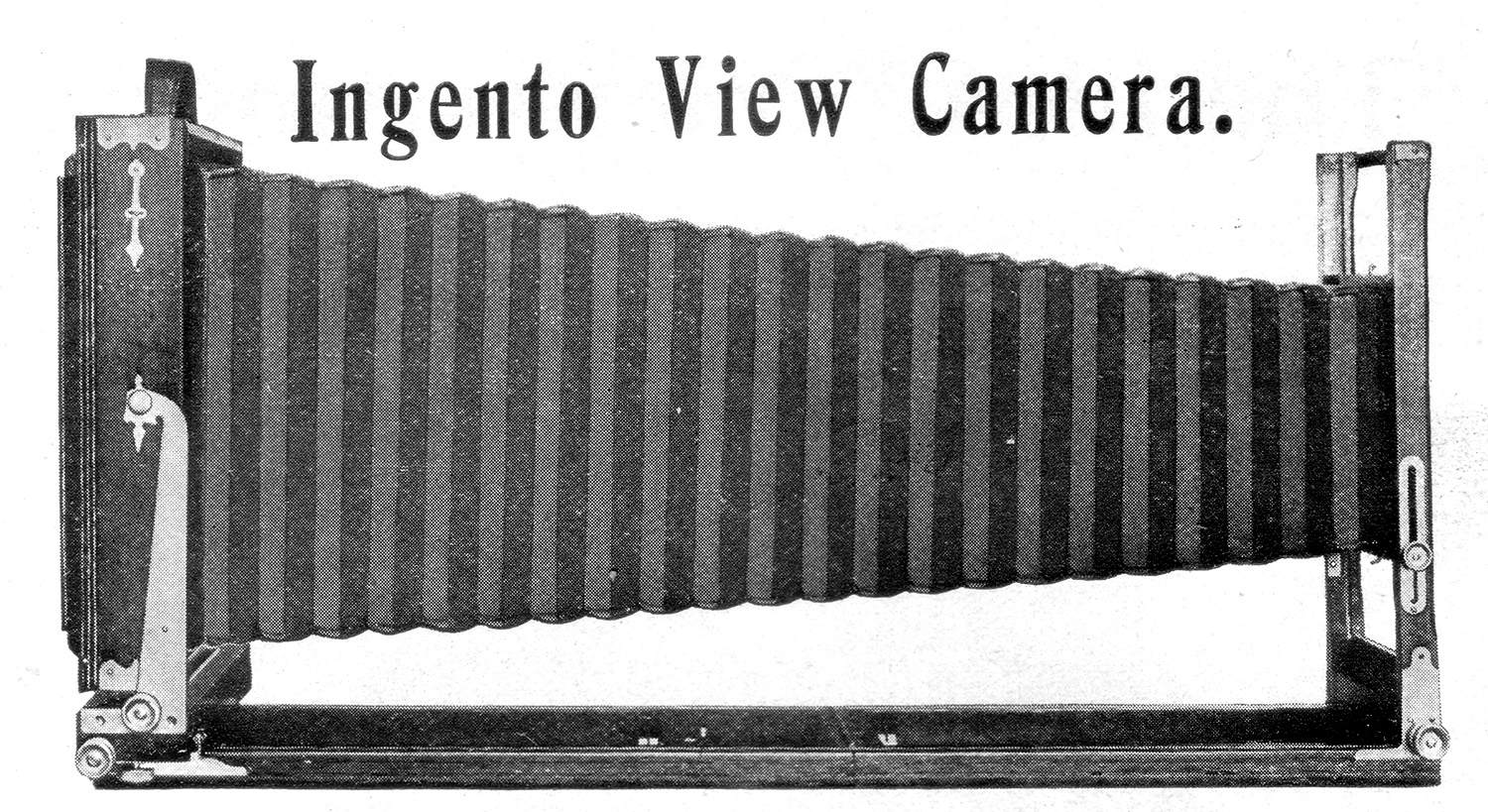 Date Introduced: - ; Years Manufactured: c. 1906
Construction: front and back focus via rack and pinion (two gear tracks on top of base rails); double swing; reversing by removable back; three-piece lens board
Materials: mahogany body, cherry bed, brass hardware
Sizes Offered: 5x7, 6½x8½, 8x10, 11x14, 14x17, 17x20
Notes: Ingento was the trademark name that B&J used for almost every item of equipment they made. It appears to be The Seneca View. Unfortunately, B&J referred to it as the Ingento (no number) in their 1906-7 catalog, then as Ingento No. 1 in their 1908-9 catalog, and then also referred to the Seneca, Improved also as Ingento No. 1 in later catalogs. Obviously, to B&J, the No. 1 camera focused front and back regardless of details.
References:
Catalogue No. 7 of Cameras, Photographic Apparatus & Supplies, Burke & James (Chicago, IL), dated 1904, p. 16
Catalogue No. 10, Photographic Apparatus & Supplies, Burke & James (Chicago, IL), dated 1906-1907, p. 27
Catalogue No. 11, Photographic Apparatus & Supplies, Burke & James (Chicago, IL), dated 1908-1909, p. 24 (As Ingento No. 1)
Back to Miscellaneous