Seneca Camera Manufacturing Co., Rochester, NY
Seneca View Camera
Variation 2
Cash Buyer's Union (Chicago, IL), Catalogue 11M 1903, p. 4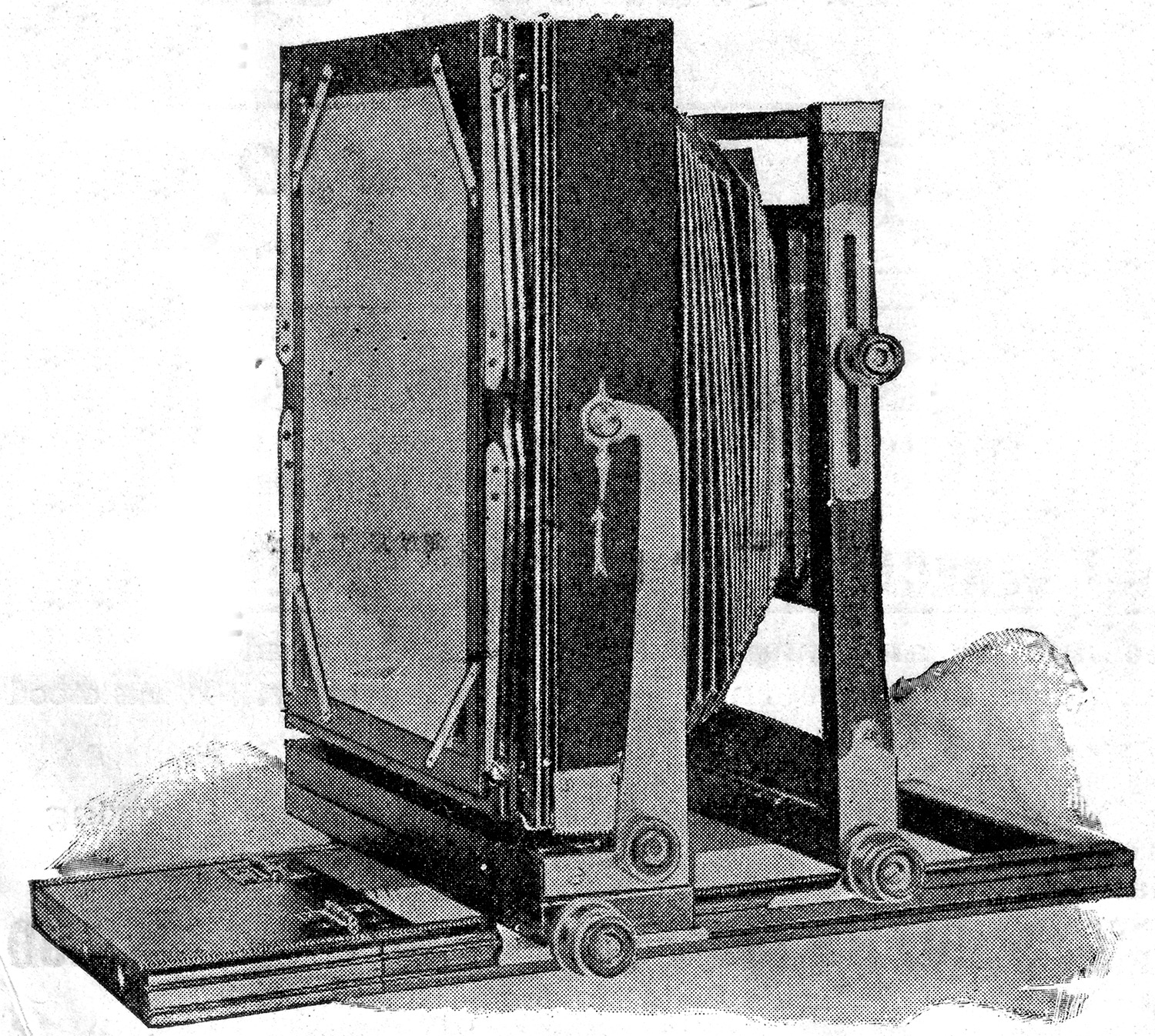 6½ x 8½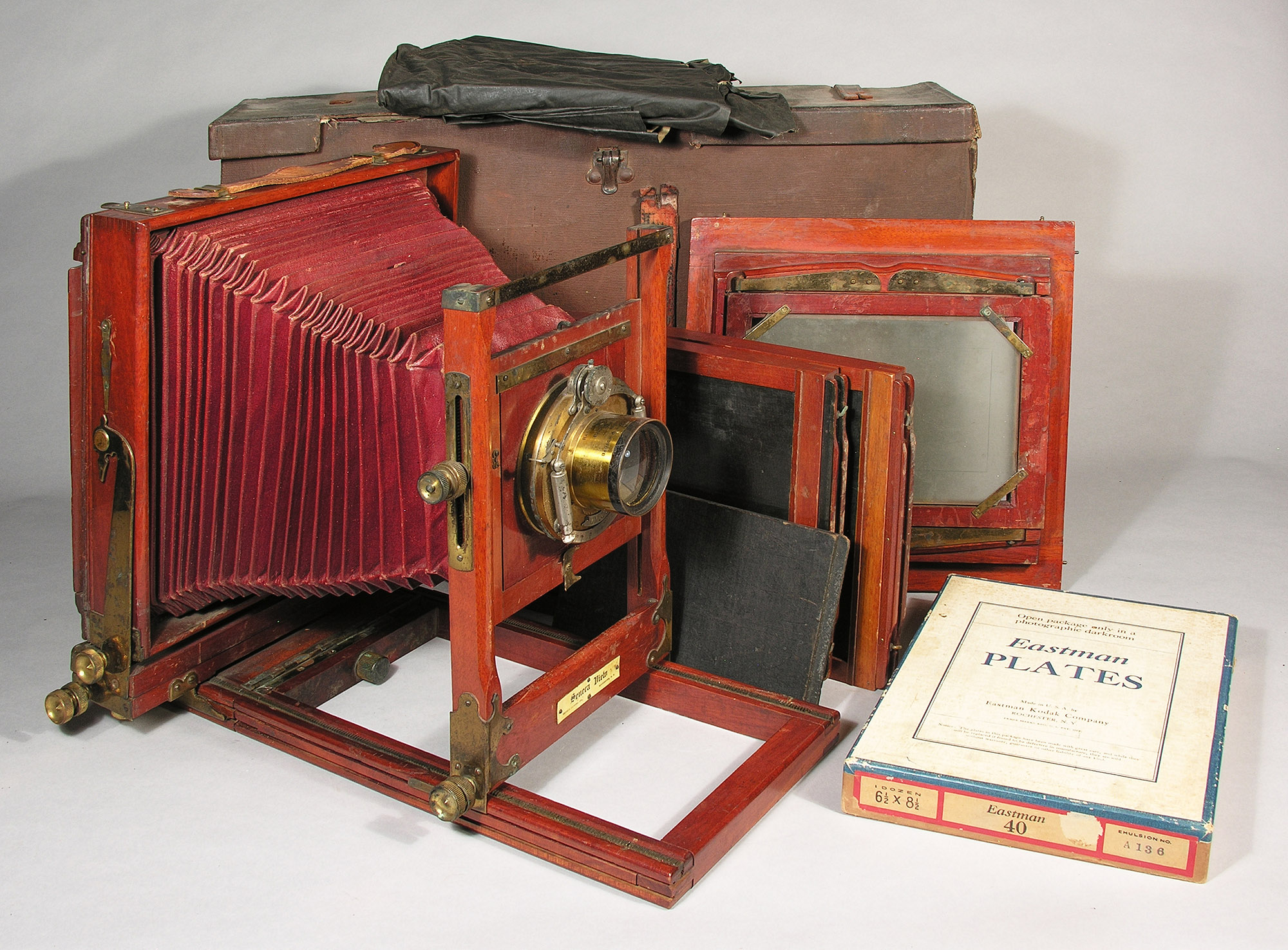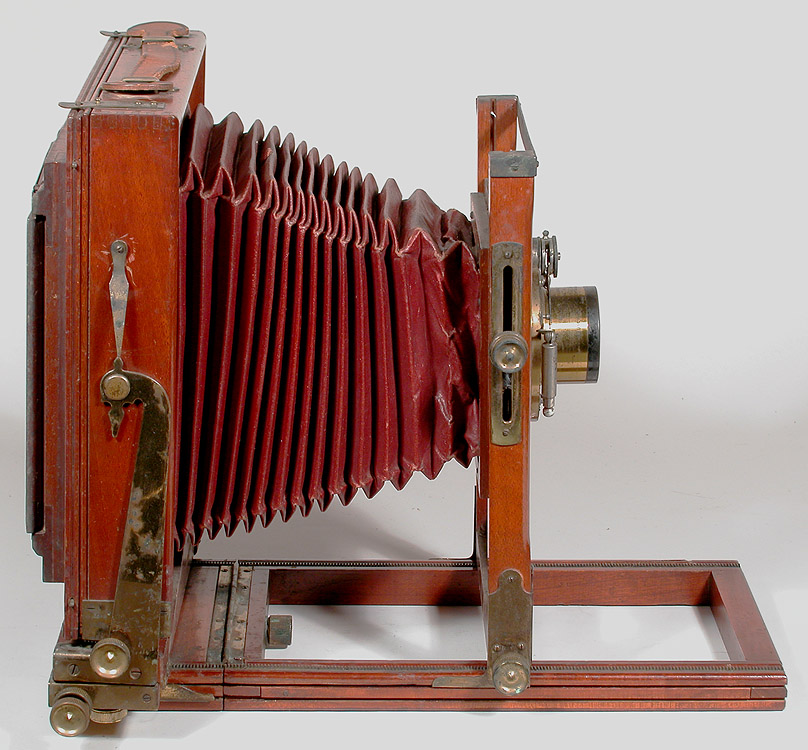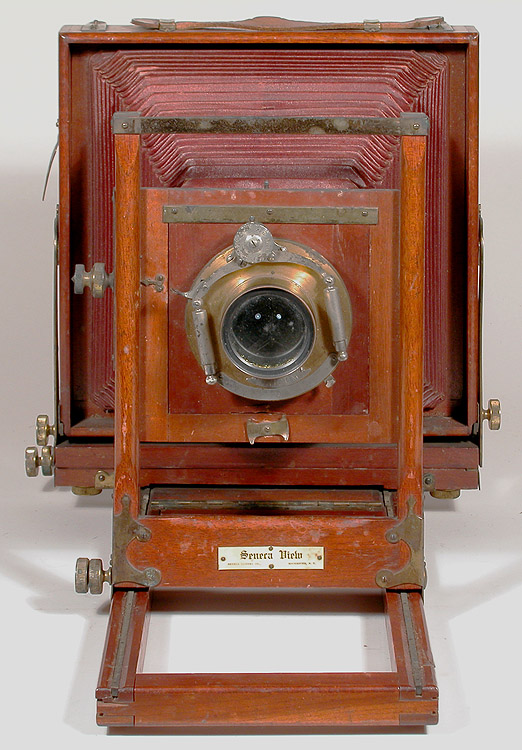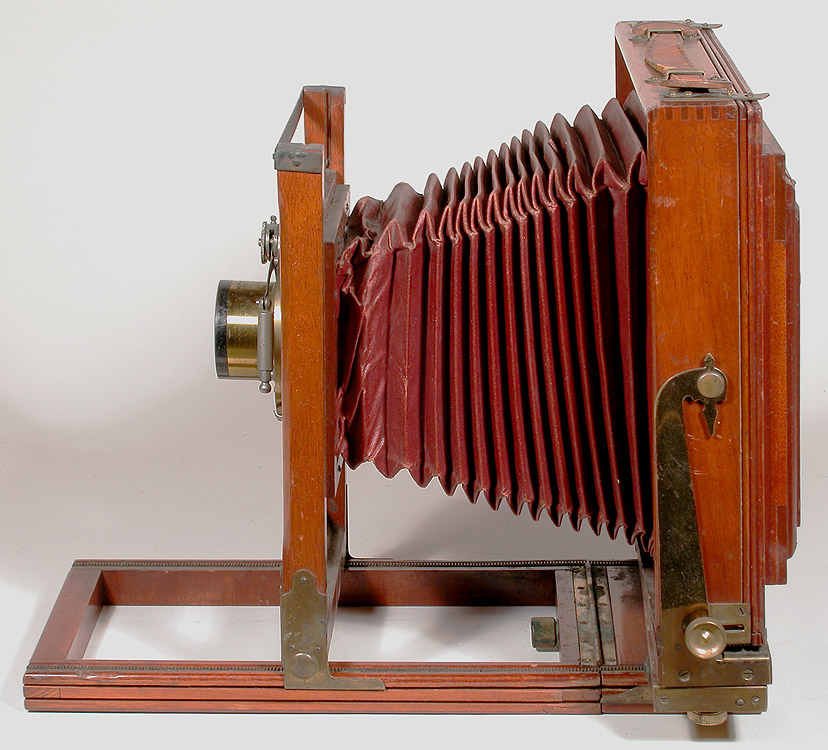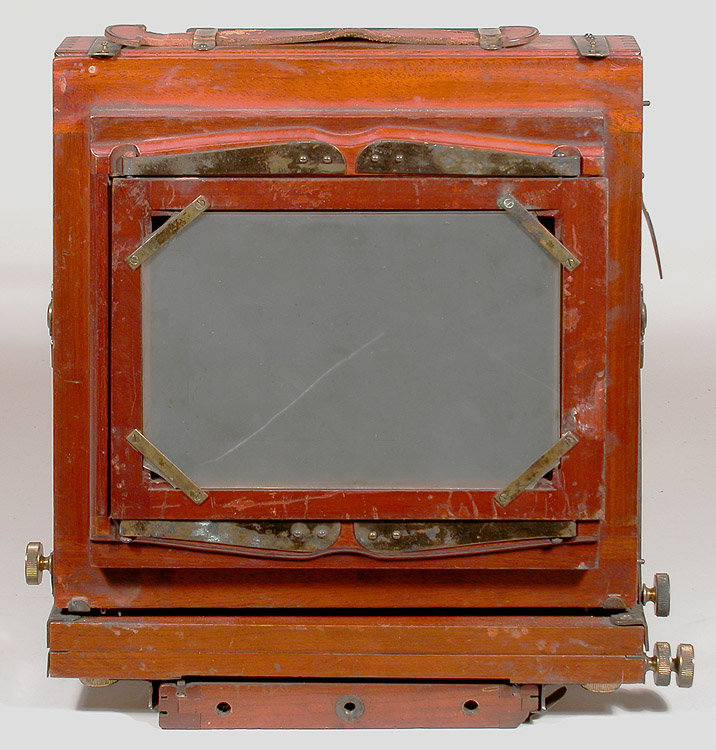 Date Introduced: - ; Years Manufactured: c. 1901-1905
Construction: front and back focus via rack and pinion (two gear tracks on top of the base rails); double swing; reversing by removable back;
Materials: mahogany body, cherry base, red leather bellows
Sizes Offered: 5x7; 6½x8½; 8x10, 11x14 (1905)
Notes:
The company that would become the Seneca Camera Manufacturing Co., The Sunart Photo Co., manufactured two view cameras: the Vici View and the Vidi View. The Seneca View is the continuation of the Vici View.
The Seneca View and the Improved Seneca View were made concurrently in 1905, but were so similar that it wasn't worthwhile maintaining two models that virtually cost the same to manufacture. The differences between the Seneca View and the Improved Seneca View are delineated on its page.
The photographed camera has a celluloid label marked Seneca View.
References:
Seneca Camera Manufacturing Co. Catalog, 1903
Cameras and Camera Supplies, Cash Buyer's Union (Chicago, IL), Catalogue 11M 1903, p. 4
Special Catalogue of Photographic Apparatus, Montgomery Ward & Co. (Chicago, IL), c. 1905, p. 32-33
Seneca Cameras, 1905, Fort Dearborn Watch & Clock Co. (Chicago, IL), p. 5

Back to Seneca