Imperial Camera and Manufacturing Co. (LaCrosse, WI)
Imperial View Camera
Cash Buyer's Union (Chicago, IL), Catalogue 11M 1903, p. 4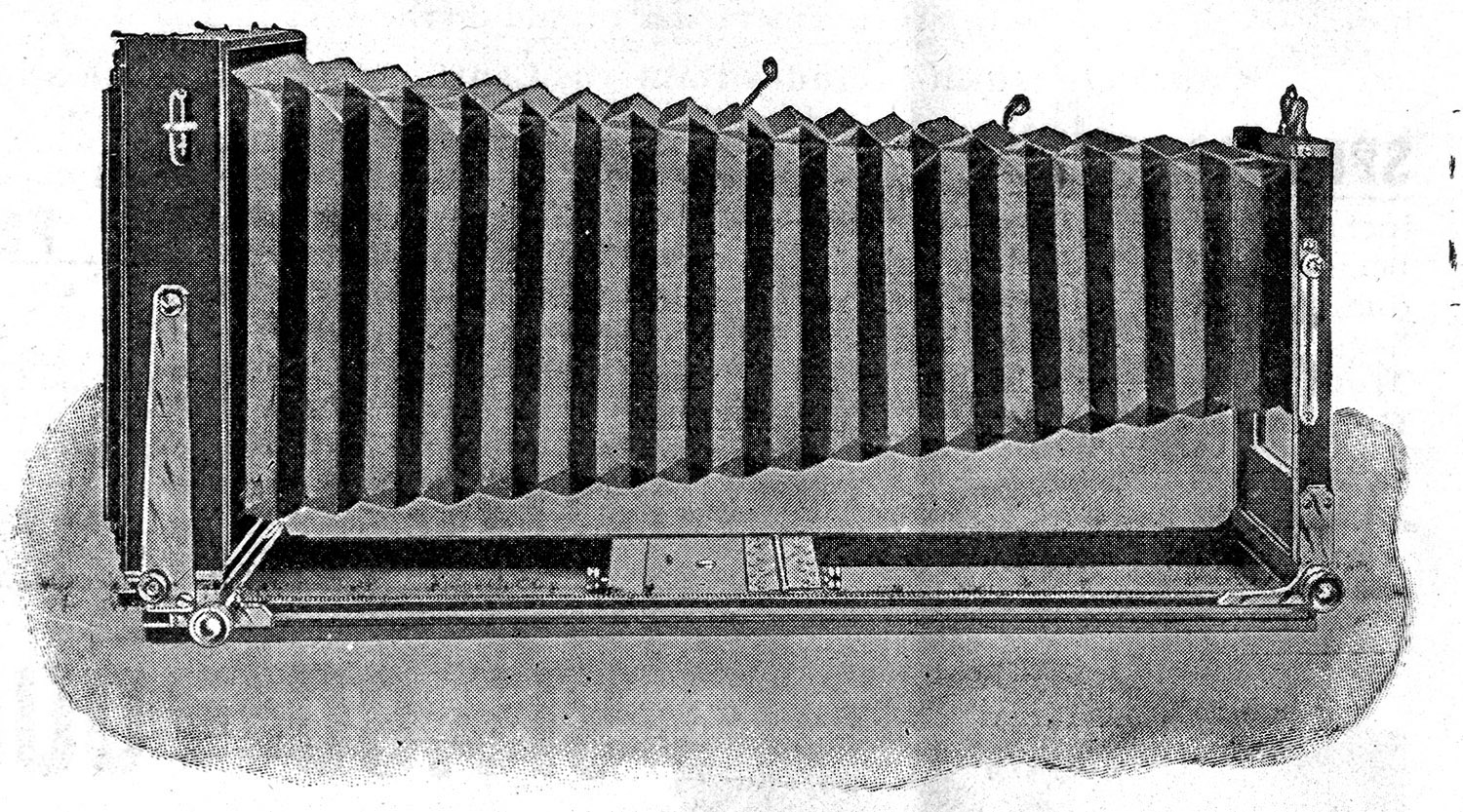 6½ x 8½"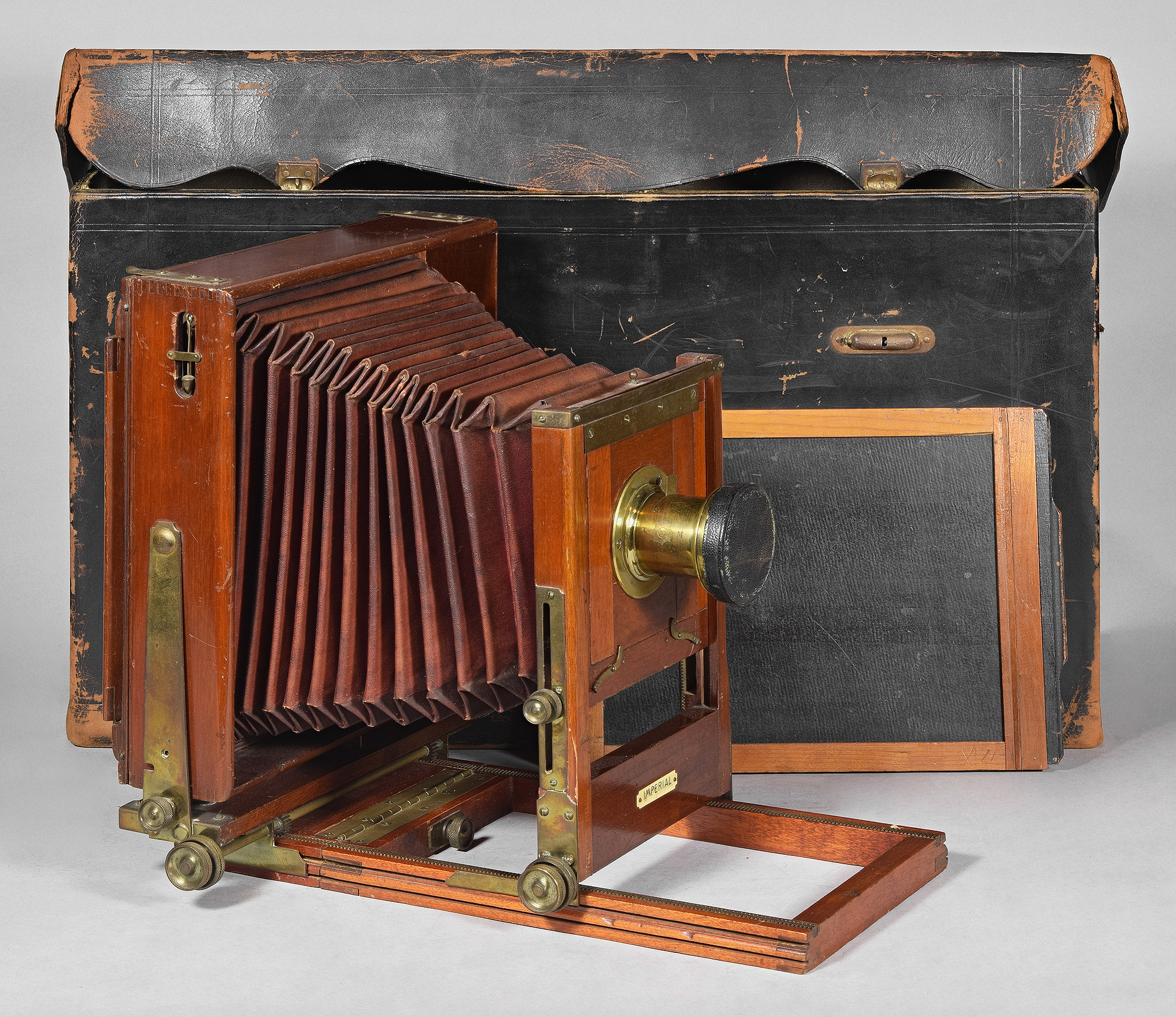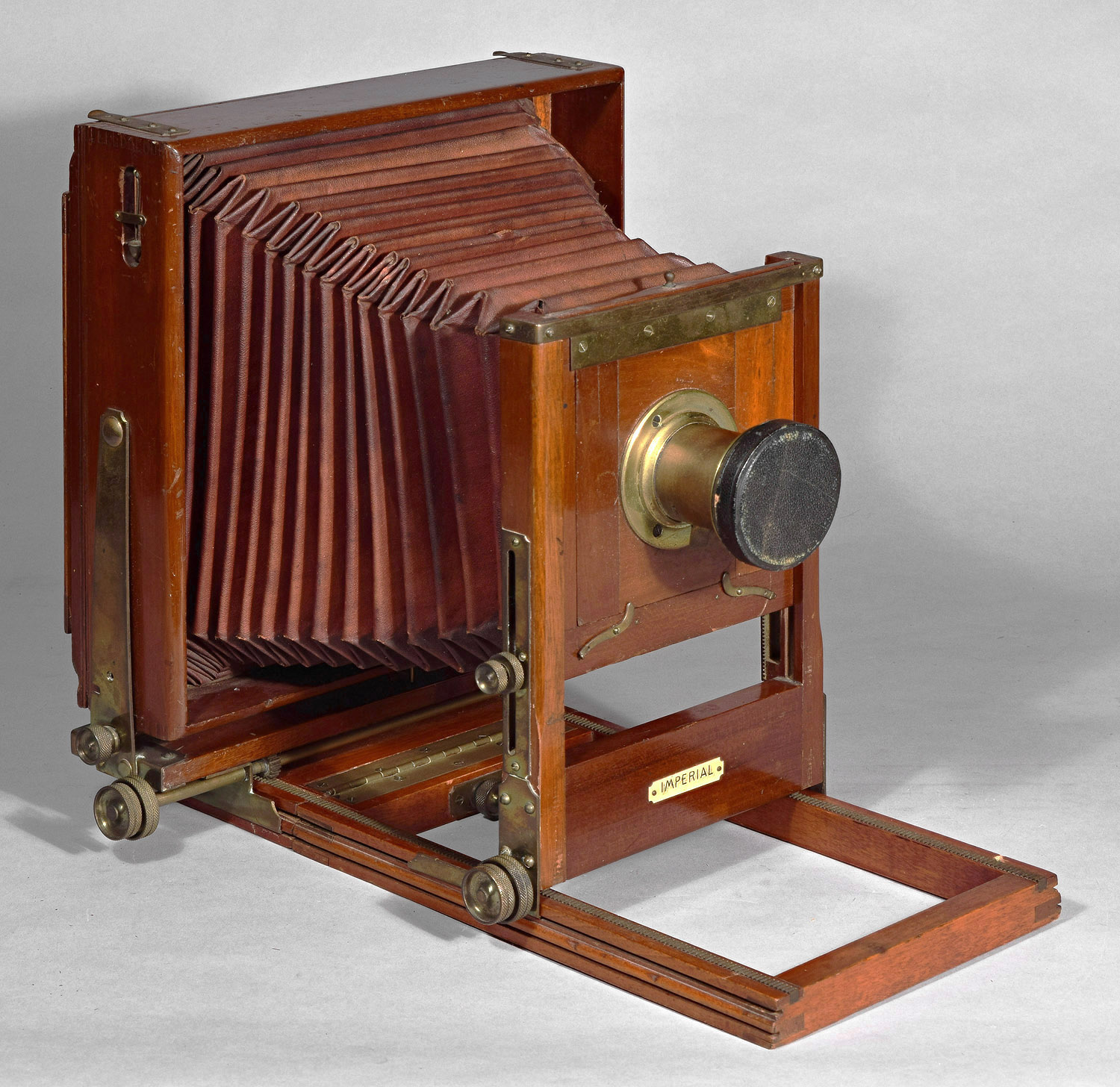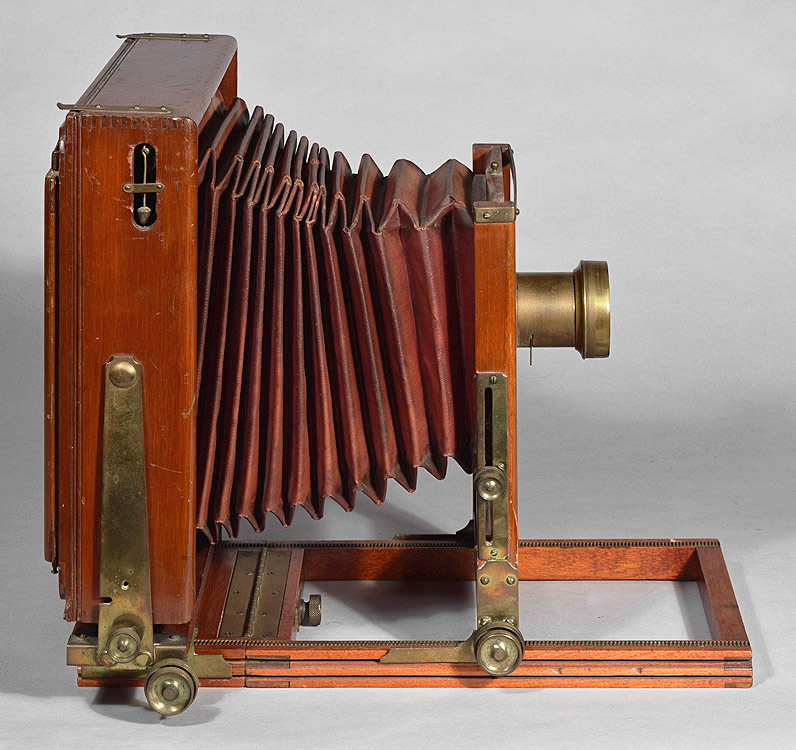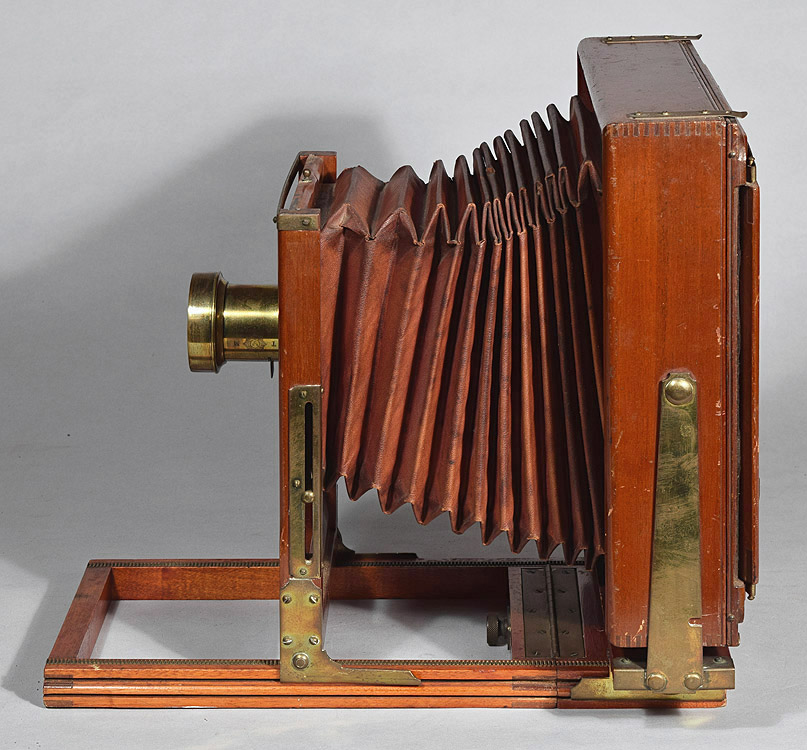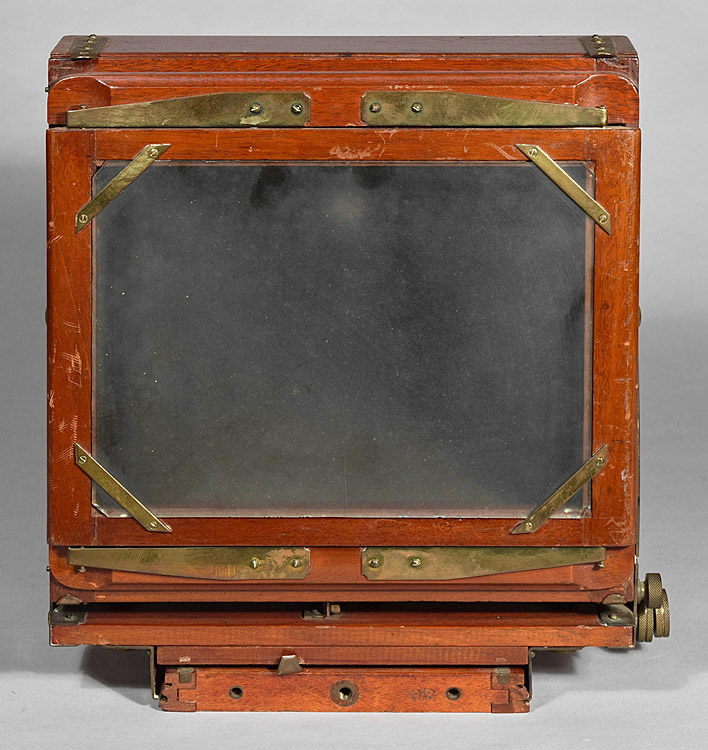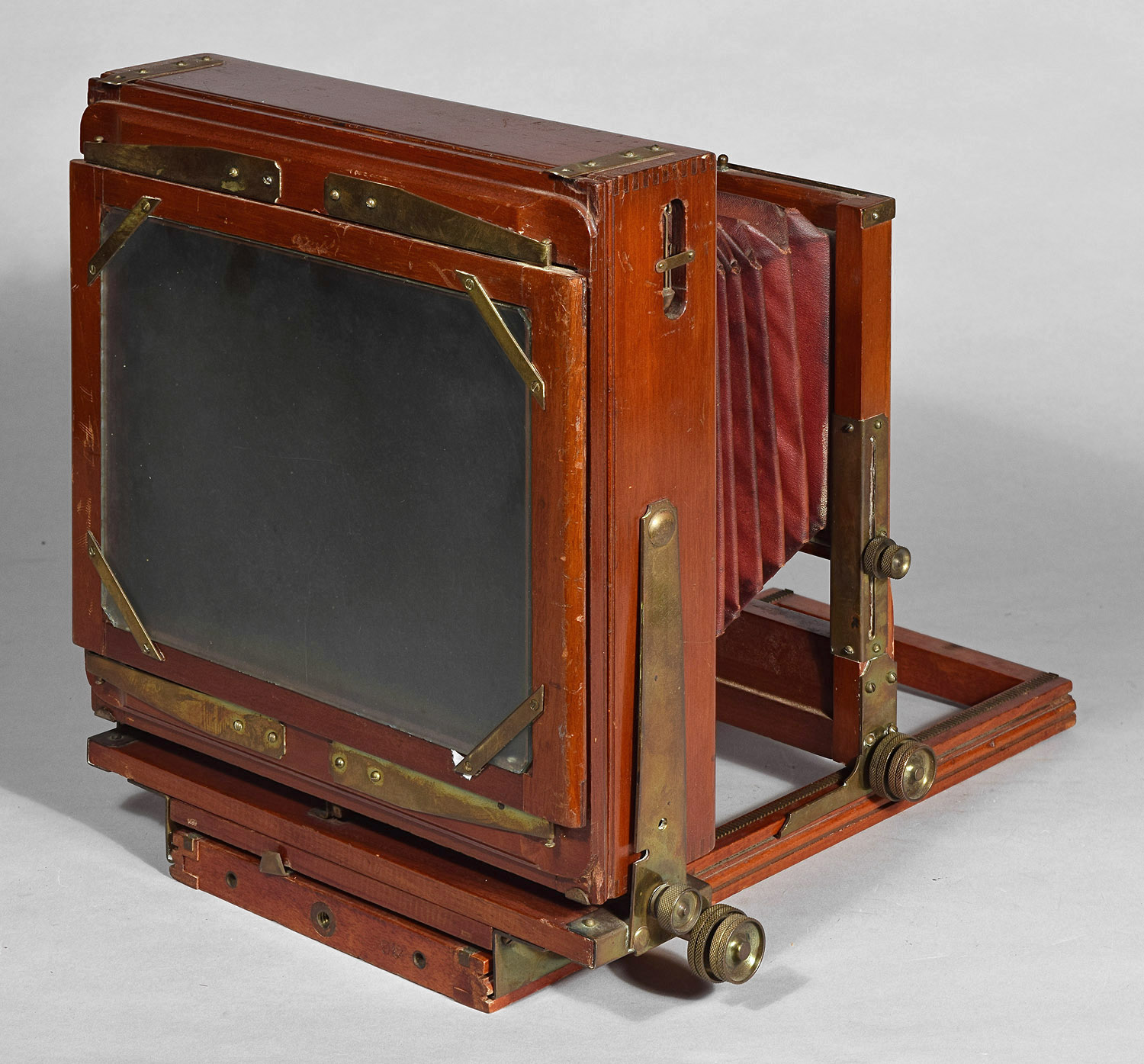 8 x 10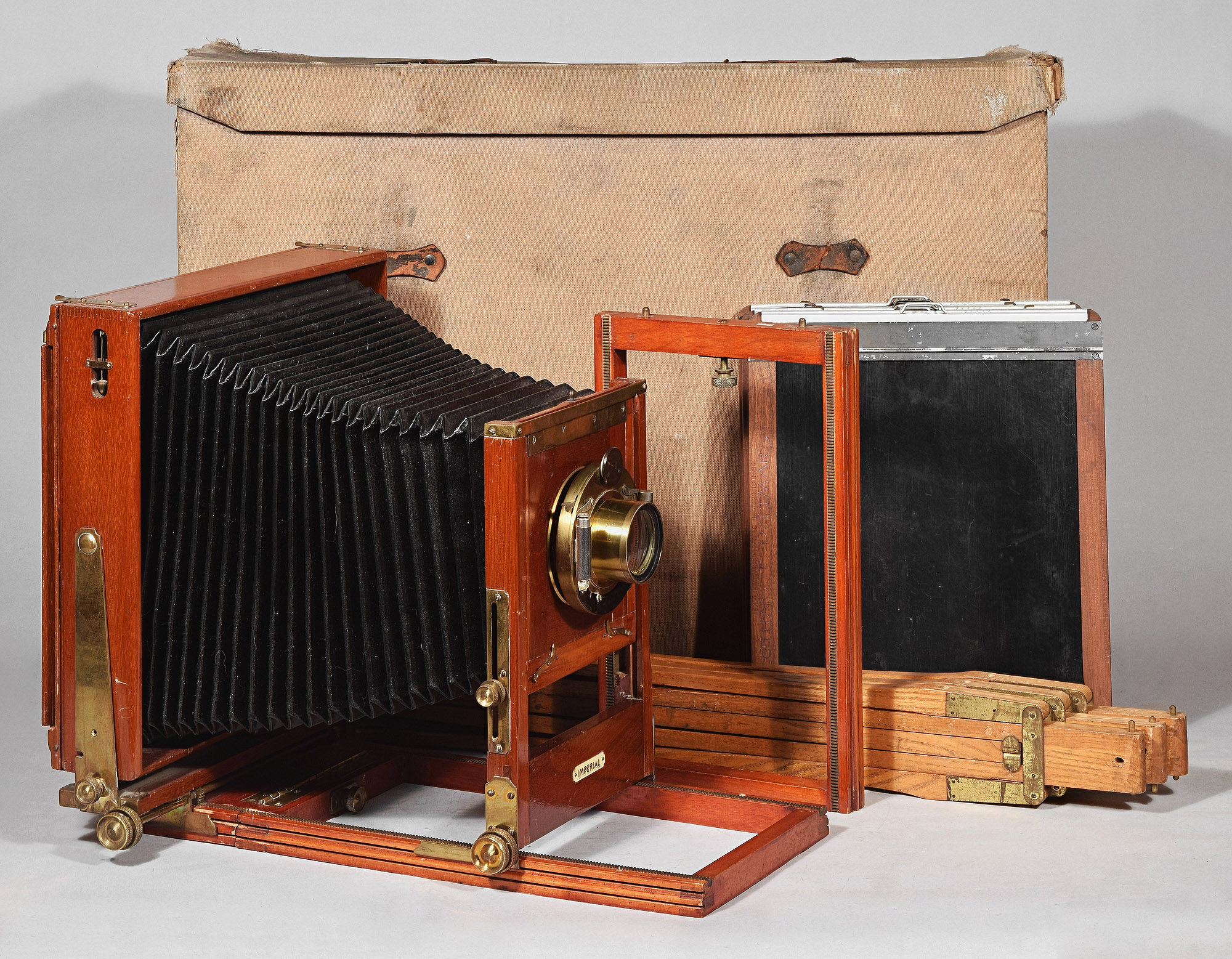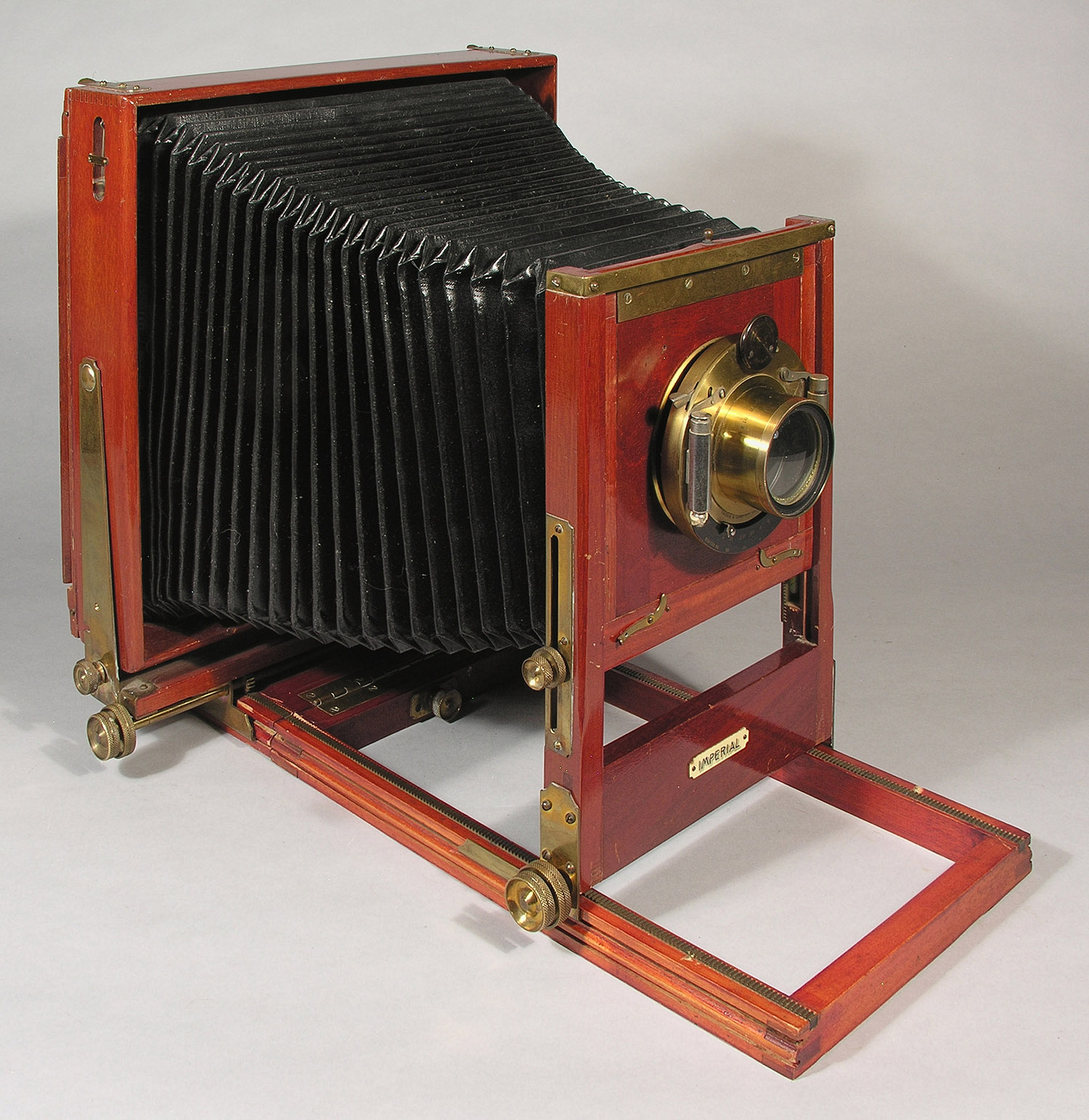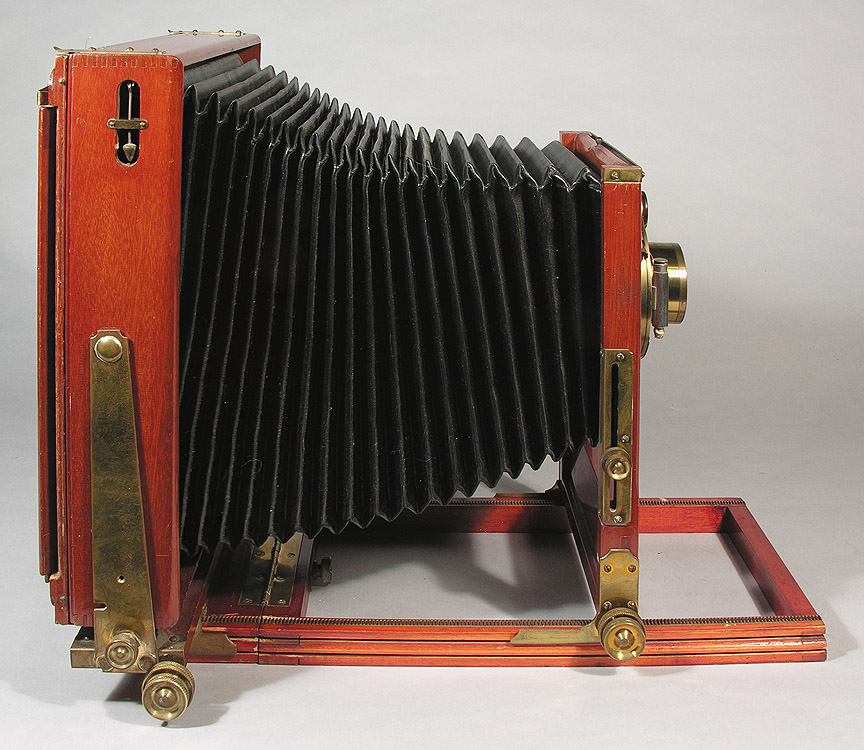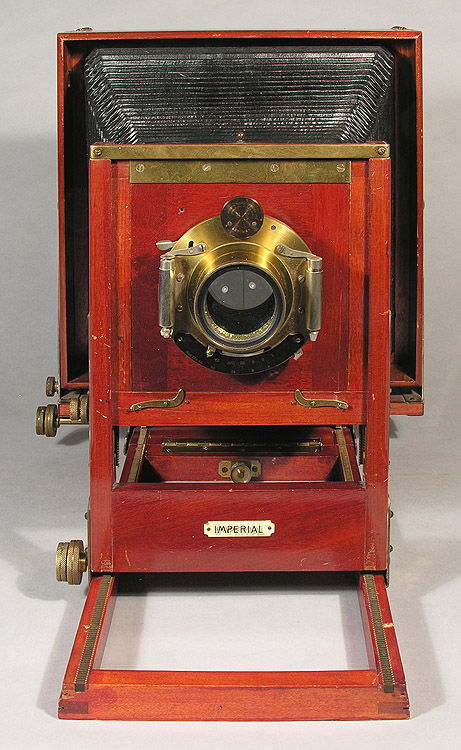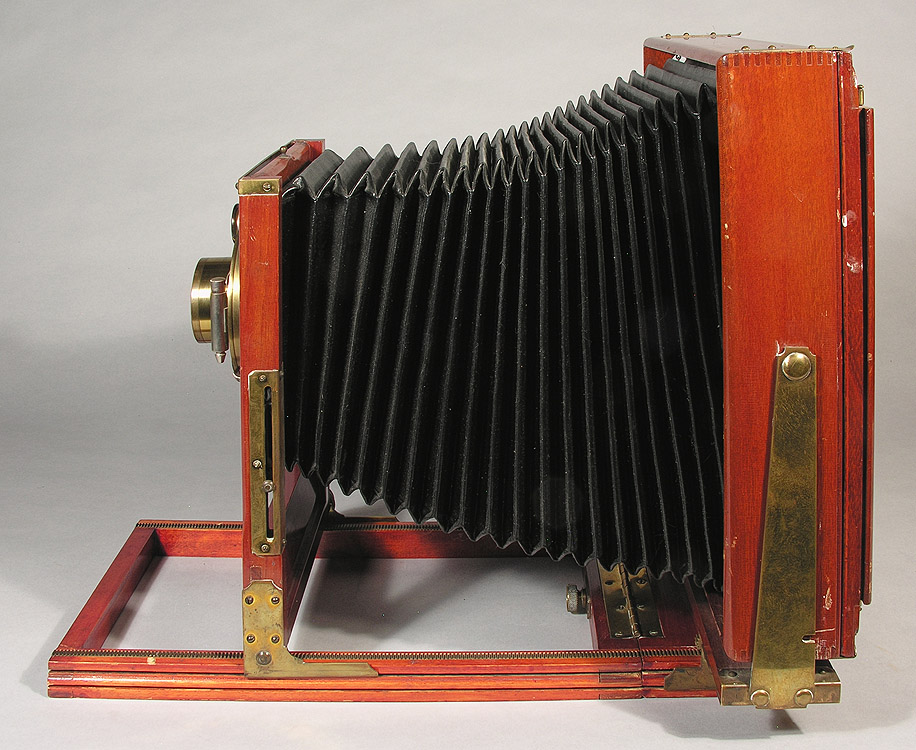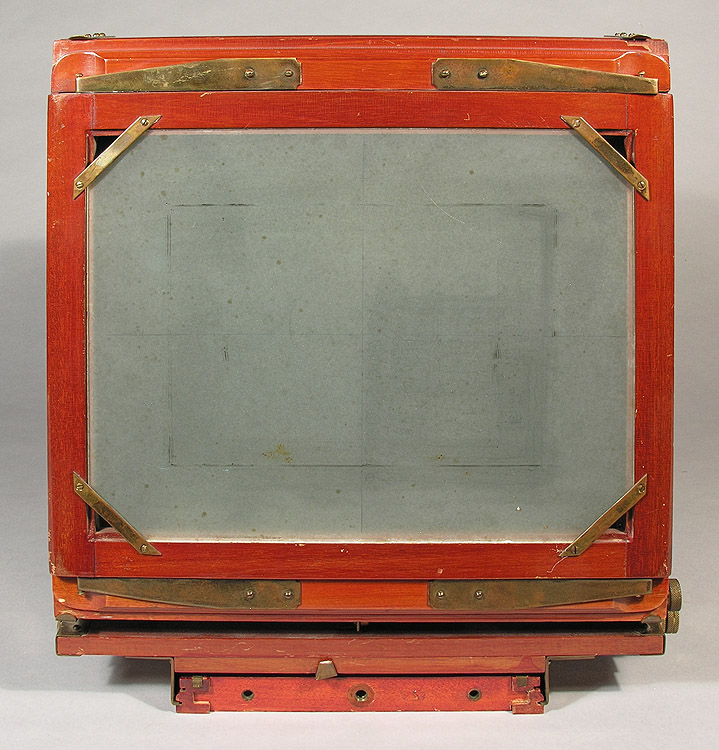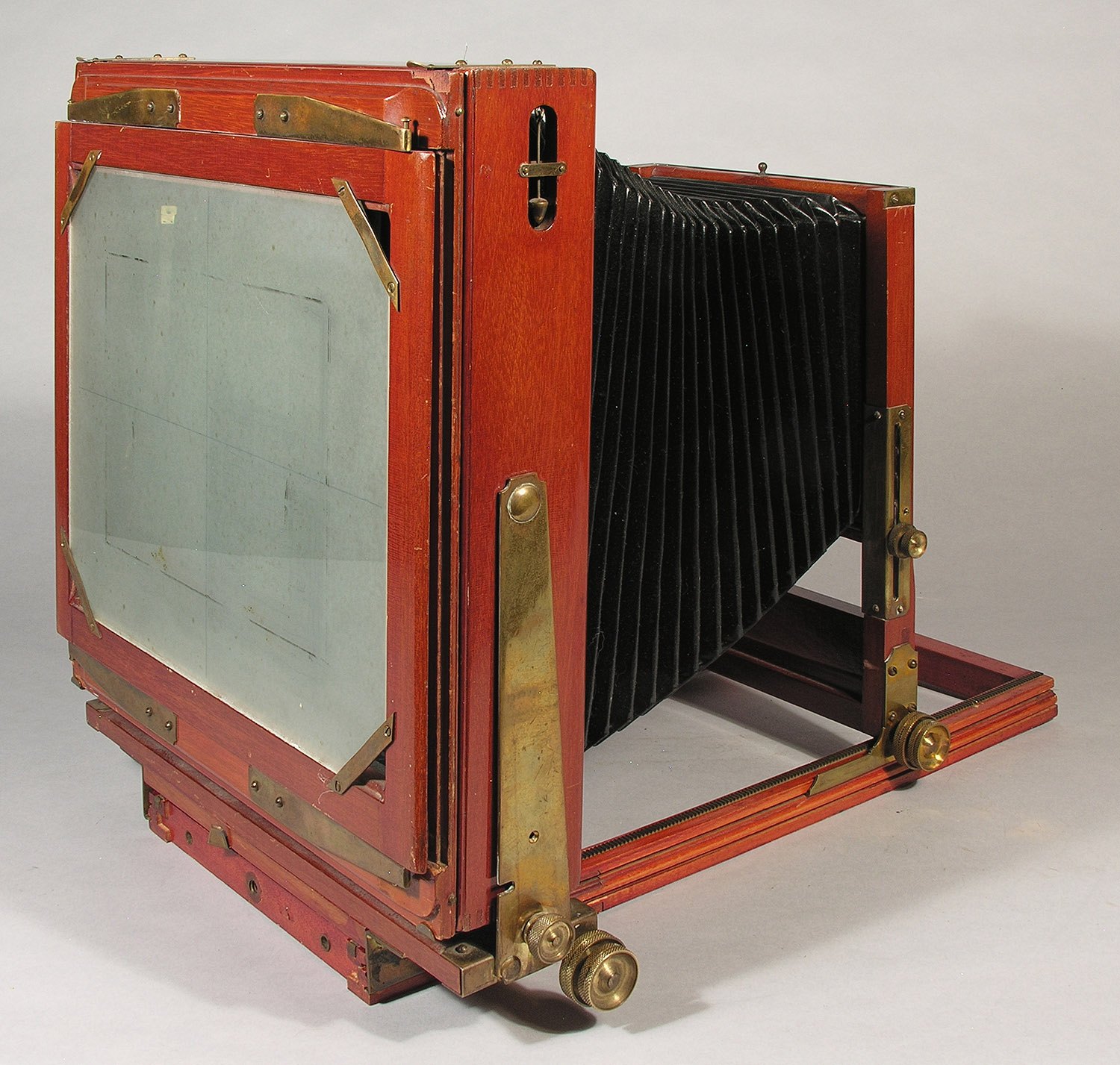 Date Introduced: 1901 ; Years Manufactured: 1901-1905
Construction: front and rear focus via rack and pinion (two gear tracks on top of base rails); double swing rear; reversing by removable back
Materials: mahogany body; cherry base; black leatherette bellows; brass hardware, lacquer finish
Sizes Offered: 5x7, 6½x8½, 8x10, 11x14
Notes: The probable manufacturer of the Imperial View was The Imperial Camera and Manufacturing Co., incorporated in January, 1901 and bought out and moved by the Conley Camera Co. of Spring Grove, MN (A History of Photography in LaCrosse, Wisconsin, 1853-1930; MS Thesis, UW-LaCrosse; Edwin L. Hill; 1978; murphylibrary.uwlax.edu/digital/thesis/1978/hill.pdf). However, there also was another company, The Imperial Camera Co. of Grand Rapids, WI, that manufactured at least a large studio and enlarging camera (The American Annual of Photography and Photographic Times Almanac for 1897, The Scovill & Adams Co., page ads034). Considering that they were both in Wisconsin (although about 100 miles apart), the two Imperial companies are likely related (one the successor of the other), but there is not enough data at this time to determine the chronology. The back of the above camera (having a celluloid label marked Imperial) is similar to that on the same era Rochester Optical Co. cameras; rear swing hardware is similar to that on Century Camera Co. cameras; the front standard is also very similar to the Century View (even the label shape), but the front has the classic Rochester Optical Co. s-shaped lens board retainers. The best part is the nifty little inset and peek-a-boo plumb bob. The engraving above is from a problematical 1903 ad (see reference below) which is for the Seneca View Camera, and which also has an engraving of the real Seneca View, but also has a second engraving of the Imperial, but with no model name, description or offer to sell it.
A stereoscopic version (lens board and bellows wider than high) was marketed under the name Chicago View Stereoscopic Camera by Montgomery Ward & Co. in 1905 (see Special Catalogue of Photographic Apparatus, Montgomery Ward & Co. (Chicago, IL), c. 1905, p. 33).
References:
Cameras and Camera Supplies, Cash Buyer's Union (Chicago, IL), Catalogue 11M 1903, p. 4


Back to Miscellaneous